You're ready to make a big purchase, but you're having trouble deciding between these two powerhouses, the Soundcraft Signature 10 Mixer and the Tascam Model 12.
Trust me, I know how difficult that decision is... especially if you have no plans on whipping out that dreaded return postage label!
You know how the saying goes, buy right, buy once! Or something like that...
Either way, I've got you covered!
I've broken down the good, the bad and the ugly of these babies, so providing you have a clear idea of exactly what you plan on doing with it, you will have a clear idea on which one is best for you, by the end of this article.
Let get into it...
At A Glance:
Soundcraft Signature 10 Mixer
Soundcraft Signature 10 Mixer Pros & Cons
Pros: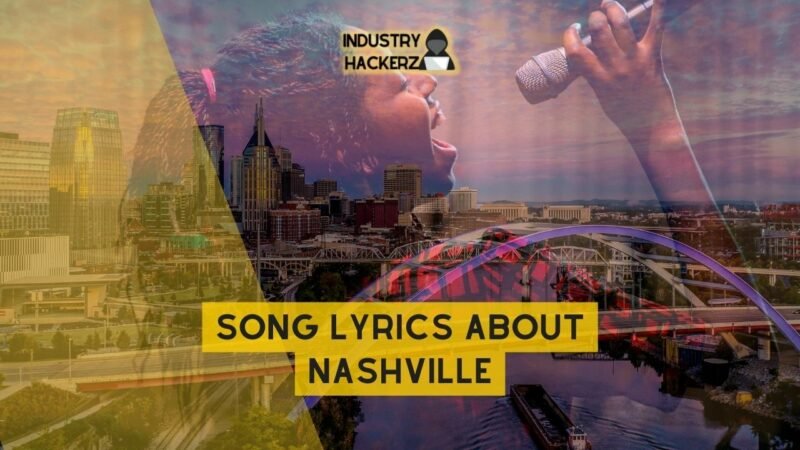 You Should Read This Next!
Flexible routing.
Clean sound.
Three band EQ with sweepable mids on the main channels.
Quiet operation.
Has more features and outputs than other brands at the same price point.
Take-a-break mute switch allows for easy switching to ambient music.
USB charger on the console is handy for charging devices.
All channels have individual mute buttons and Pre-Fade-Listen buttons.
Two channels have Hi-Z inputs, suitable for electric guitars.
Offers good value at its price point.
Cons:
No individual channel inserts.
Three band EQ is a bit complex to use.
No 1/8th-inch stereo input jack, requiring an adapter for certain inputs.
Hi-Z inputs are not suitable for piezo pickups.
Not well shielded from wireless interference, which could be a deal breaker for some people.
Some users may find the preamps not clean enough.
Tascam Model 12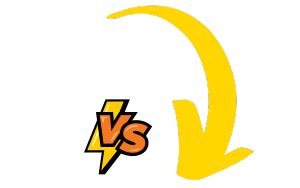 Tascam Model 12 Pros & Cons
Pros:
Multi-track recordings and DAW interface capabilities.
Bluetooth enabled.
USB hookup works as described in the manual.
Produces clean sound over headphone or monitor.
Midi In and Out feature is a great asset.
Sub Out feature is very handy for various configurations.
Dual inputs 1 - 10, either XLR, or 1/4 inch TRS.
Can record multi-track onto SDXC cards up to 512GB.
Recorder is silent with no detectable fan.
Supports auto punch-in and punch-out with rehearsal.
Track swapping is fast and efficient.
Can be used as a control surface with MIDI.
Has a click track generator that can route to a back panel connection and to the two headphone outputs.
Physical EQ controls on every channel and nice sliders.
Can act as a USB to MIDI interface from the computer.
Can send clock and transport signals to MIDI gear.
Can be used as a remote DAW controller for Logic.
Has two mono AUX busses and a submix bus, with separate outputs.
Preamps are very nice.
Build quality is really solid.
Cons:
Requires reading the manual multiple times to understand operation.
Some complaints about USB hookup.
Phantom Power option is global on this model, it might work better if managed by S/W to each channel.
Needs to make sure the Phantom Power is off before powering a new unit.
Takes up valuable real-estate in a home studio due to its size.
Has only 8 channels of XLR inputs with phantom power, which might not be needed by all users.
Single switch for phantom power 48v.
Effects work only if all the Solo buttons are disarmed.
Key Differences Between The Soundcraft Signature 10 Mixer And The Tascam Model 12
The main differences between Soundcraft Signature 10 Mixer and Tascam Model 12 are largely due to their unique capabilities and design features.
Tascam Model 12 is a versatile mixer, serving multiple functions as a multitrack audio interface and recording device.
It can record up to 6 mono and 2 stereo channels directly.
The unique selling proposition of this model is its capability to function as a multitrack recorder, an audio interface, and a Digital Audio Workstation (DAW) controller.
The Model 12 comes with midi in/out connections, allowing it to input from mobile devices via Bluetooth or TRRS smartphone connector (CH 9/10).
Adding onto these features, the Tascam Model also has eight XLR microphone inputs with 48 V /10 balanced line inputs.
Contrarily, the key feature of the Soundcraft Signature 10 Mixer is its high-performance usage.
Not only does it provide fast and flexible sequencing but it also offers built-in instruments ideal for mixing processes.
Enriched with iconic Ghost mic preamps characterized by ultra-low noise performance, this mixer goes beyond being just an analog device by providing a USB connection that is compatible with Macs or PCs as well as iPads (through the use of a Camera Connectivity Kit).
However, potential buyers must be aware that several users have reported design flaws within the Soundcraft Signature series - including notably so MTK22- discovered after longer periods of usage.
Key considerations when choosing between these two include:
The number of required inputs/outputs
Type of connectivity preference (analog vs digital)
Budget
Brand preference

In conclusion, both mixers have distinct strengths making them favoured choices within various online forums. However, your specific requirements will dictate which one emerges as the best fit for you.

| Specifications | Soundcraft Signature 10 Mixer | Tascam Model 12 |
| --- | --- | --- |
| Bundle Includes | Soundcraft Signature 10 10-Input Mixer with Effects, HDM-100 Uni-Directional Dynamic Cardioid Microphone (Clip Included), 2 x 1/4-Inch TRS Patch Cable (6-Feet) and 2 x 25-Feet XLR Male to XLR Female Microphone Cable | N/A |
| Quality | High-Quality: Soundcraft Signature 10 consoles incorporate Soundcraft's iconic Ghost mic preamps, directly drawn from the company's top-of-the-line professional consoles, to deliver extraordinary audio quality with high headroom, wide dynamic range and exceptional resolution and clarity with a superb signal to noise ratio | N/A |
| Advanced Features | They all include a wide variety of built-in Lexicon studio-grade reverb, chorus, modulation and other effects and dbx limiters on the input channels. The consoles offer XLR and switchable Hi-Z inputs that enable guitars, basses and other instruments to be directly connected | N/A |
| Interface | All the consoles come with a 2-in/2-out USB interface. Accompanying the consoles are free downloads of the Lexicon MPXL native plug-in and Ableton Live 10 Lite | 12 in / 10 Out USB Audio Interface for DAW Connectivity |
| Construction | The Signature Series are built using tour-grade robust metal construction and top-quality components and have an internal universal power supply | N/A |
| Additional Features | N/A | Output Delay for Synchronized Audio/Video Streaming, 12-Track Multi-Track Recording with 10 Track Playback, DAW Control Integration |
What You Need To Know About Soundcraft Signature 10 Mixer
The
Soundcraft Signature 10 Mixer
bundle is an excellent choice if you're looking for a high-quality and durable audio mixing system.
This bundle includes the Soundcraft Signature 10, a 10-input mixer with built-in effects, and other important accessories including an HDM-100 Uni-Directional Dynamic Cardioid Microphone.
One of the standout features of the Signature 10 is its Ghost mic preamps.
These are designed by Soundcraft themselves and offer superb audio quality with a high dynamic range and clear resolution.
Expect less noise and more amazing sound!
What makes it even cooler? It also has built-in Lexicon effects like reverb, chorus, modulation, along with dbx limiters on the input channels.
You can directly connect instruments like guitars or basses thanks to XLR and switchable Hi-Z inputs.
The package also includes a handy 2-in/2-out USB interface. Plus, you get free downloads of cool software like Lexicon MPXL native plug-in and Ableton Live 10 Lite!
And don't worry about this console's toughness - it's made of robust metal components that are good for touring. Plus, it has an internal universal power supply.
To sum up: If you want top-notch sound quality in a sturdy package that comes bundled with all necessary accessories – look no further than the Soundcraft Signature 10 Mixer bundle!
My 1 Month Review Of The Soundcraft Signature 10 Mixer
Sound Quality
Excellent sound quality right off the bat. This is the first thing I noticed with the Soundcraft Signature 10 Mixer.
It delivers a wonderfully clean and clear sound that just blew me away.
The harmonic distortion, which is often a thorn in my side when it comes to mixers, was virtually non-existent.
Build Quality
Sturdy as a rock! This thing feels really solid. I was worried about wear and tear when I first got it, especially since I'm not exactly gentler with my gear.
But one month in and it's still holding strong. Does not feel like cheap plastic like some other brands.
User Interface
The layout of the controls is logical and predictable. They did their homework here, making everything accessible and easy to understand even if you're new to mixers.
Just after a few days of use, I was navigating through this contraption with ease.
A few bullet points of key features that impressed me:
- The Preamps: Presence of fantastic GB Series audio routing.
- The EQ Controls:. The Sapphyre Assymetric EQ for accurate tone shaping really amazed me.
- Faders:. Super smooth faders which didn't add any noise or static while adjusting levels.
Limited Outputs
One gripe I have has to do with the outputs - they're a bit limited compared to others that have more options for routing audio signals.
Built-in Effects
The built-in Lexicon effects were like icing on the cake! These guys have been in the game for years and their reverbs are legendary.
In summary, after using this mixer for a month, I'm quite happy with its performance,.
It's robust, user-friendly and full of professional features – all packed into an affordable package.
What You Need To Know About Tascam Model 12
The Tascam Model 12 is an all-in-one production mixer designed for music and multimedia creators, as well as for live streaming.
It provides an output delay feature that ensures your audio and video always stay neatly in sync when you're streaming, making it perfect for live broadcasts or video calls.
It's not just a mixer though - it also gives you the power to record up to 12 tracks at once, letting you capture every detail of your performance.
And with its ability to play back 10 tracks simultaneously, you can easily mix and refine your recordings right on the spot.
Worried about compatibility with your digital audio workstation (DAW)? The Model 12 has got that covered too!
It doubles as a 12 in / 10 out USB audio interface - this means you can conveniently connect it to your computer and control many popular DAWs directly from the Model 12's control surface.
Learn more about the Tascam Model 12 on their official website.
My 1 Month Review Of The Tascam Model 12
After a month of testing the Tascam Model 12, here are my thoughts
User Experience
As soon as I unpacked the Tascam Model 12, I was greeted by its sleek yet sturdy build.
Being quite hands-on myself, the feel of the knobs and faders under my fingertips won me over instantly. It felt just right - not too tight nor too loose.
Features & Functionality
The built-in multitrack recording function is something I found myself appreciating over time.
With twelve channels to work with, it was more than enough to handle my home studio setup and it delivered a crystal clear sound each time.
Plus, having Bluetooth connectivity was an unexpected but welcome surprise.
Versatility & Flexibility
One aspect that genuinely stood out for me was its flexibility.
This mixer isn't just about recording; it doubles up as a USB audio interface and even triples up as an analogue mixer when you want to go old school!
It's like having three devices in one without any compromises.
• 12 Channel Mixer
• Multitrack Recorder
• USB Audio Interface
Learning Curve
I am not going to lie - the Tascam Model 12 did have a learning curve, especially if you've never used a mixer before.
But once you dig into the manual which is pretty comprehensive (thank God!), things start making sense quickly.
Sonic Results & Quality
And let's talk about what matters most - the sound quality.
After numerous recordings and mixes over this past month, I can confidently say that this model delivers high definition audio that could easily rival those produced in professional studios.
Even with complex layers of instruments and vocals, each element maintained its clarity without getting lost in the mix.
Now that's impressive for a compact piece of gear like this.
To conclude - The Tascam Model 12 might seem slightly intimidating at first glance with all its buttons and knobs.
But trust me on this one - give it some time and patience; you will find yourself appreciating why every single feature has been thoughtfully designed.
Whether you're an ardent musician looking for dependable equipment or simply someone who enjoys dabbling in sound mixing now and then – do consider giving Tascam Model 12 a shot!
Who The Soundcraft Signature 10 Mixer Is For & Why You Might Choose It Over The Tascam Model 12
Perfect For Live Gigs and Small Studio Setups
The Soundcraft Signature 10 Mixer is an ideal piece of equipment for musicians, bands, or small studios.
Are you frequently performing live shows with a need for only a few inputs but numerous outputs?
This mixer is a great choice as its flexibility in routing makes it convenient for connecting to various remote speakers.
Top Quality Sound and Flexible Routing
One major thing that stands out about this mixer is its clean sound quality.
If you're tired of the noise your old mixer generates, this one's quiet operation could be a game changer.
Users also appreciate the very flexible routing options the Soundcraft Signature 10 Mixer offers - it allows individual routings to main and auxiliary channels.
Versatile Features
Some more notable features include three band EQ with sweepable mids on the main channels, giving you better control over your sound quality.
It also includes handy features like individual mute buttons on all channels and Pre-Fade-Listen buttons.
Moreover, if you're fond of using an i-pod for playing ambient music during breaks, the take-a-break mute switch proves to be very handy; just one push will play your music through your whole system.
Few Considerations
While this mixer ticks most boxes for user requirements, keep in mind there is no 1/8th-inch stereo input jack; hence an adapter is required for certain types of input.
Also note that it might not be as shielded from wireless interference compared to some other mixers on the market.
For those who perform live shows or operate small studio setups requiring multiple output connections and flexible routing options, these drawbacks might merely be minor inconveniences compared to what this mixer has to offer overall.
Worth noting is that the Soundcraft Signature 10 Mixer is also one of the best studio mixers on the market today and appears in our top 10 selection.
Who The Tascam Model 12 Is For & Why You Might Choose It Over The Soundcraft Signature 10 Mixer
Tascam Model 12: An Ideal Solution for Multitrack Recording Enthusiasts
If you're someone who's passionate about creating multi-track recordings, the Tascam Model 12 is an excellent choice.
It also serves as a handy interface for a Digital Audio Workstation (DAW), with great Bluetooth functionality.
Easy to Operate:
While some users have expressed difficulty operating the model initially, a thorough read of the manual should help you grasp its functionalities.
The device appears complex at first glance but using common sense, as per the instructions in the manual, should be enough to master it.
Great Connectivity:
The machine comes with warnings and suggestions about USB hookup.
To ensure smooth operation, I recommend using the 1-meter long cable that comes with it, plugged directly into your computer's motherboard USB 2.0 sockets.
Pure Sound Quality:
The clean sound from this device over headphones or monitors deserves high marks. If silence is what you prefer when recording or mixing, then this unit will not disappoint.
Diagrams out some more winning features:
- MIDI In and Out
- Sub Out offering alternative routes for monitor hookups
- Dual inputs between XLR or 1/4 inch TRS for channels 1 -10
However, I suggest taking note of the Phantom Power option on your machine before powering your unit up – ensure it is off unless required to prevent damage to your microphone.
Mixer and DAW Controller:
Tascam Model 12 doesn't just offer excellent recording capabilities; it's also a powerful mixer with physical EQ controls on each channel and quality sliders.
It functions brilliantly as a controller for remote DAWs allowing users who prefer physical mixing to continue doing so even when audio moves into their computer system.
The MIDI Feature:
For those working frequently with groove boxes and sequencer-heavy units like Volcas or Elektron boxes, this model offers convenience like no other.
Its MIDI feature enables immediate play when hitting the record button – eliminating any need for manual timing adjustments later in a DAW.
The MIDI sync was one major factor I took into account when choosing Tascam Model 12 over Zoom Livetrak 12 – despite both having similar specifications.
Furthermore, it can serve as an effective hub in small home studios by functioning simultaneously as:
- A multi-channel USB audio interface
- A solid mixer
- A multi-track recorder
- A DAW control
- A MIDI clock/transport master
While there are downsides like surplus XLR inputs that might not be needed by all users and larger than average dimensions eating up space in your home studio setup – overall benefits outweigh these minor inconveniences making Tascam Model 12 a value-added addition to any home studio rig.
If the Soundcraft Signature 10 Mixer and the Tascam Model 12 don't seem quite right for you, don't worry - I've got a bunch of other posts where I compare similar products.
You might find what you're looking for in my post about the Soundcraft Signature 10 Mixer vs Zoom LiveTrak L-8.
Or perhaps the Behringer Xenyx 802 vs Mackie ProFXv3 Series comparison could steer you in the right direction.
There's also my head-to-head of the Behringer Xenyx 802 vs Tascam Model 12, and lastly, take a gander at my piece on the Behringer Xenyx 802 vs Zoom LiveTrak L-8.
Check them out, and see if any of these alternatives fit your needs better!
FAQs
What kind of recording requirements are the Tascam Model 12 and the Soundcraft Signature 10 Mixer best suited for?
The Tascam Model 12 is a highly versatile tool that can function not only as a mixer, but also as an audio interface and DAW controller. With capabilities to record up to 6 mono and 2 stereo channels directly, it provides flexibility for various recording needs. It has eight XLR microphone inputs with 48 V/10 balanced line inputs which might be beneficial if you require multiple microphone connections making it more suited towards complex multi-person podcasts or band recordings.
On the other hand, The Soundcraft Signature 10 Mixer, with its high-performance attributes like built-in instruments, sounds, and effects is ideal for those involved in music production & mixing processes. The ultra-low noise Ghost mic preamps can provide a pure sound for those very particular about their audio quality making it more suitable towards solo musicians or voice artists.
What are some potential issues with long-term usage of these mixers?
While both mixers have their unique strengths, they do come with some user-identified setbacks. Users have reported design flaws on prolonged usage of Soundcraft Signature series mixers including MTK22; however these issues weren't specified in detail so if durability & longevity are major concerns then you may want to consider reaching out to existing users or manufacturers directly about this point.
How do I decide between an analog vs digital connectivity?
Soundcraft Signature being an analog mixer provides USB compatibility which can be used via Macs/PCs/iPads using camera kits whereas the Tascam Model comes equipped providing options like midi in/out connections & Bluetooth/TRRS smartphone connectors (CH9/10). Thus if wireless or mobile device connections are important then Tascam Model could be more appealing whereas if you prefer direct wired USB connectivity to laptops/tablets then Soundcraft's option might suit better.
Buyer's Guide: Important Things To Consider & Look Out For When Buying A Mixer
1. Identify Your Needs First
The first step in buying a studio mixer is to identify your needs. Are you focusing on live sound mixing, or home studio recording?
A compact mixer like the Soundcraft Signature 10 Mixer offers a simpler setup suitable for smaller gig venues or intimate home studio settings.
However, if you need more features and flexibility, consider higher end models like the Tascam Model 12 which allows for more inputs and greater audio control.
2. Analog vs Digital: The Great Debate
Next, decide whether you want an analog or digital mixer.
Analog mixers like Soundcraft Signature 10 produce what many believe to be a richer sound profile due to their physical knobs directing the actual electronic audio path of your sound source.
On the other hand, digital mixers such as Tascam Model 12 provide greater adaptability and precision with programmable settings and recall ability.
3. Consider Channel Counts
How many channels do you need? This is an essential question when choosing any audio mixer.
If you are working with multiple instruments and vocals simultaneously – let's say in a band scenario – then looking at mixing consoles with larger channel capacity is wise.
4. Inspect Input/Output Options
Always scrutinize the number of input/output (I/O) options available in your chosen soundboard before committing to buy it.
The Soundcraft Signature 10 Mixer has high-quality preamps and several I/O options suitable for most entry-level setups, while the Tascam Model 12 exceeds this with even more versatility making it a better choice for larger configurations.
5. Explore EQ Control Capabilities
The quality of EQ controls can greatly impact your final output.
Ensure that your chosen model provides sufficient controls over bass, midrange and treble frequencies so that each instrument's subtleties shine through in the final mix.
6. Understand Additional Feature Importance
Extra features such as onboard effects can be incredibly handy during live performances or when making quick adjustments during recording sessions without requiring external hardware add-ons.
They often come built-in on most modern digital mixers like Tascam Model 12 but may not be present on compact analog models.
Weigh their importance against your specific needs before buying.
7. Always Check Product Reviews & Ratings
As well-informed as this post aims to make you about choosing between different types of home studio recording equipment - there's no substitute for real users' experiences!
Be sure to review ratings left by other professionals who've used these devices extensively - both their praises and criticisms can offer priceless insights into any potential purchase decision.
About Author
Lyrics
Please save some lyrics first.