You're ready to make a big purchase, but you're having trouble deciding between these two powerhouses, the Soundcraft Signature 10 Mixer and the Mackie ProFXv3 Series.
Trust me, I know how difficult that decision is... especially if you have no plans on whipping out that dreaded return postage label!
You know how the saying goes, buy right, buy once! Or something like that...
Either way, I've got you covered!
I've broken down the good, the bad and the ugly of these babies, so providing you have a clear idea of exactly what you plan on doing with it, you will have a clear idea on which one is best for you, by the end of this article.
Let get into it...
At A Glance:
Soundcraft Signature 10 Mixer
Soundcraft Signature 10 Mixer Pros & Cons
Pros:

Flexible routing
Clean sound
Three auxiliary buses plus headphone out
FX seem fine
Three band EQ with sweepable mids on the main channels
Quiet operation
More outputs and features than competitors
Take-a-break mute switch allows for easy transition to ambient music
USB charger on console
Individual mute buttons and Pre-Fade-Listen buttons on all channels
Two channels have Hi-Z inputs
Good price point for the features offered

Cons:

No individual channel inserts
Three band EQ can be complex to use
No 1/8th-inch stereo input jack
Hi-Z inputs are an order of magnitude low for piezo pickups
Not well shielded from wireless interference
Some users may find the preamps not clean enough
Mackie ProFXv3 Series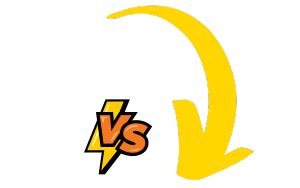 Mackie ProFXv3 Series Pros & Cons
Pros:

Compact size mixer/interface that suits user needs.
All the analog inputs/outputs work as expected.
FX is pretty good.
Perfect for band setup and has revolutionized user's sound.
Sound quality is crystal clear and the effects are top-notch.
Easy-to-use interface.
Ability to quickly adjust the levels of each channel.
Sturdy and durable build quality.
Sleek and modern design.

Cons:

USB IO compatibility issues with Mac.
Not truly 2x4 (2 track out from mixer, 4 tracks into the mixer at the same time).
Requires additional settings in Mac's Midi app for audio from computer to the mixer via usb.
No connection available for any kind of light for dark atmospheres.
No lip anywhere around the board to clip an aftermarket light to.
Lacks open area for labeling each fader or track.
No typical clipping light on each channel.
No channel pads available for high output items.
The USB port is not powered so you can't plug a light into it.
Key Differences Between The Soundcraft Signature 10 Mixer And The Mackie ProFXv3 Series
The main differences between Soundcraft Signature 10 Mixer and Mackie ProFXv3 Series are mainly in terms of affordability, sound quality, construction material and certain specific features.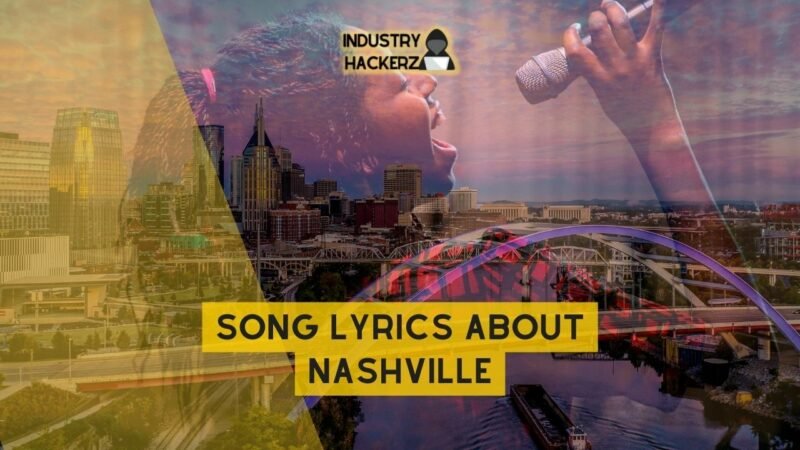 You Should Read This Next!
Mackie ProFX10v3 is cheaper than the Soundcraft Signature 10 by about $100, making it a more budget-friendly choice.
It provides several handy upgrades without a hefty price tag which includes Onyx mic preamps that offer 60db of headroom along with GigFX™ Effects Engine, and 2x4 192kHz USB recording.
Users have lauded these mixers for their good value for money and the exceptionally good Onyx preamps.
Additionally, Mackie mixers are known for their robust metal construction.
In contrast, the more expensive Soundcraft Signature 10 is an analog 10-channel mixer that leverages switchable Hi-Z inputs to deliver great instrument channel sound eliminating the need for DI boxes or additional hardware.
This mixer is seen as a high-performance piece of equipment known for its superior quality audio mixing.
However, it comes encased in plastic housing compared to Mackie's metal body.
To summarize the key differences:
Mackie ProFX10v3 offers worth-it upgrades at a lower price point than Soundcraft Signature 10.
The Mackie mixer has Onyx mic preamps offering substantial headroom while Soundcraft focuses on simplifying channel sound with switchable Hi-Z inputs.
In terms of build quality, Mackie uses robust metal while Soundcraft employs plastic.
Each mixer hails from series highly revered by respective manufacturers and both adapt well to live sound events, home recording environments as well as content creators' needs; hence your preference would largely hinge on individual requirements concerning feature set, build quality and financial capacity.
| Specifications | Soundcraft Signature 10 Mixer | Mackie ProFXv3 Series |
| --- | --- | --- |
| Bundle Includes | Soundcraft Signature 10 10-Input Mixer with Effects, HDM-100 Uni-Directional Dynamic Cardioid Microphone (Clip Included), 2 x 1/4-Inch TRS Patch Cable (6-Feet) and 2 x 25-Feet XLR Male to XLR Female Microphone Cable | N/A |
| Audio Quality | High-quality Ghost mic preamps, wide dynamic range, exceptional resolution and clarity | 2 Onyx mic press with up to 60dB of gain and ultra-low noise performance |
| Advanced Features | Built-in Lexicon studio-grade reverb, chorus, modulation and other effects and dbx limiters on the input channels. XLR and switchable Hi-Z inputs | 24 different FX options, from reverbs to delays. Single knob for blending between monitoring your computers output and a direct feed from the mixer |
| Interface | 2-in/2-out USB interface. Free downloads of the Lexicon MPXL native plug-in and Ableton Live 10 Lite | 2x4 USB I/O for creating two custom mixes on your computer to send back in to the mixer |
| Construction | Tour-grade robust metal construction and top-quality components with an internal universal power supply | Designed for maximum versatility for live sound, home recording, content creation, and live streaming with included Waveform OEM |
| Recording Quality | N/A | 24-bit/ 192kHz quality for the cleanest recordings possible |
What You Need To Know About Soundcraft Signature 10 Mixer
The
Soundcraft Signature 10 Mixer
bundle offers high-quality sound production capabilities.
This bundle includes a 10-input mixer with special effects, a directional microphone, and various cables for versatile connections.
What sets the Signature 10 apart is its Ghost mic preamps.
These come straight from Soundcraft's top-tier professional consoles, ensuring amazing audio quality with exceptional clarity and superb signal to noise ratio.
You can expect high headroom, wide dynamic range and brilliant resolution.
This mixer doesn't just stop at great sound quality; it also provides impressive features!
It has built-in Lexicon studio-grade reverb, chorus, modulation effects and dbx limiters on the input channels - a feature music enthusiasts are sure to appreciate!
And yes, it provides XLR and switchable Hi-Z inputs for direct connections with instruments like guitars and basses.
As for connectivity options, each of the consoles in this series comes with a 2-in/2-out USB interface.
Plus, you get free downloads of the Lexicon MPXL native plug-in and Ableton Live 10 Lite as part of the package.
Last but not least, these mixers are built to last! With tour-grade metal construction and top-quality components throughout – these consoles don't compromise on durability.
They even have an internal universal power supply for greater convenience.
So if you're looking for professional-level audio production capabilities right in your home or studio – check out this Soundcraft Signature 10 Mixer Bundle!
My 1 Month Review Of The Soundcraft Signature 10 Mixer
General Impressions
After a full month of getting familiar with this piece of kit, I can confidently say that the Soundcraft Signature 10 Mixer has really exceeded my expectations.
What I expected was a decent workhorse mixer with high-quality sound output, but what I got was so much more.
User-Friendly Design
One thing that's been a standout feature for me is its user-friendly design.
Navigating through the controls and features on this console has been an absolute breeze.
Seriously, you don't need to be a seasoned audio engineer to get up and running with this mixer.
The layout is intuitive, all the knobs and faders are where you'd expect them to be.
I particularly love how the input and output ports aren't cluttered together - makes setting up before gigs so much less chaotic.
Perfect Blend of Analogue & Digital Tech
What's really interesting about the Signature 10 Mixer is how Soundcraft managed to blend analogue and digital tech in one compact package.
I'm talking onboard Lexicon FX engine here - yes, built-in studio-grade reverb, chorus and modulation!
Never thought I'd say this but playing around with these digital effects on an analogue mixer is pretty darn fun.
Pristine Sound Quality
Okay let's talk sound quality now. In one word: pristine! The Ghost preamps do their job remarkably well.
- The lows come out deep without being muddy
- Mids are clear as crystal
- Highs have plenty of sparkle without sounding harsh
When it comes down to it though, it's not just about individual frequency bands sounding great by themselves - everything just blends together beautifully in the mix.
Durability & Build Quality
This unit feels solid, folks! It doesn't feel flimsy or poorly constructed at all.
From its robust chassis to sturdy knobs and faders – everything screams durability. With regular use over the past month, I've noticed no signs of wear or degradation.
In short: if you're looking for a live gig/tour companion that won't quit on you halfway through - this might very well be it!
Note:The GB Series Audio Routing feature could be confusing for newbies at first glance but once you understand what each routing option does – it becomes second nature.
So there we go! A month into using Soundcraft Signature 10 Mixer has been nothing short of delightful - from its user-friendly design to superior sound quality and reliable build; it's worth every penny!
What You Need To Know About Mackie ProFXv3 Series
The Mackie ProFXv3 Series mixer is a top-notch tool for capturing sound in the highest quality.
With 2 Onyx mic preamps, this device offers up to 60dB of gain and ultra-low noise performance.
It's perfect for high-gain microphones that content creators love to use.
You can record your tracks in incredible 24-bit/192kHz quality and enjoy super clean results.
Thanks to its 2x4 USB I/O system, you can create two custom mixes on your computer and send them back into the mixer.
This is great when you need to listen to specific tracks during playback, along with the full mix.
This mixer also comes with 24 different FX options like reverbs and delays. So you can easily add some drama to your sound!
Plus, there's a single knob that lets you toggle between monitoring your computer's output and a direct feed from the mixer – it's super useful for recording overdubs with a pre-recorded track.
The Mackie ProFXv3 Series is designed for maximum versatility too!
Whether you are performing live, recording at home, creating content or live streaming, this mixer has got you covered.
The best part? It includes Waveform OEM.
For more details about this product click here to visit the official page.
My 1 Month Review Of The Mackie ProFXv3 Series
After a month of testing the **Mackie ProFXv3 Series**, here are my thoughts:
Sound Quality
The first thing I noticed about the Mackie ProFXv3 was its crystal clear sound quality.
This mixer has significantly improved my recording sessions, providing a warmth and depth to the audio that I didn't experience with other mixers.
The improvement in detail and resolution is just phenomenal.
With its high-resolution Gig FX effects engine, you can really play around with your sound and get creative.
Also, it has an incredibly low noise floor which is a huge plus if you're recording delicate acoustic tracks.
Features & Usability
This mixer is no slouch when it comes to features either.
With Onyx mic preamps, 2x4 USB recording capabilities, an integrated multi-effects processor and 24 different effects to choose from!
It's got pretty much everything you need for home studio recording or live performances.
Even after only one month of use, I found it very user-friendly.
The layout of the knobs and sliders are intuitive - easy to understand and operate even if you're not an expert.
Durability & Design
Having used this product extensively for four weeks, I can confidently say that the build quality is excellent.
It feels durable and robust, ready to withstand heavy use without any glitches.
In terms of design, it's compact yet not crammed.
Every single component has sufficient space making it easier for me during rushed mixing sessions.
Value for Money
Is this mixer good value for money? Absolutely! For what this mixer offers in terms of features and sound quality, I believe it's reasonably priced.
To summarize:
- Crystal clear sound quality
- User-friendly interface with intuitive layout
- Durable with robust build quality
- Good value for money
In conclusion, after using the Mackie ProFXv3 Series extensively over a month period,I'd say it's not just another ordinary mixer on the market.
Rather, it's an audio upgrade tool that offers professional level mixing capabilities packed in a compact unit at an affordable price.
Who The Soundcraft Signature 10 Mixer Is For & Why You Might Choose It Over The Mackie ProFXv3 Series
Who is the Soundcraft Signature 10 Mixer for?
This mixer is ideal for musicians, sound engineers and podcast producers who need a compact but feature-packed audio mixing solution.
It's perfect if you require multiple input and output options for live shows or recordings, and appreciate having the flexibility to route your channels as needed.
Why choose Soundcraft Signature 10 Mixer?
Here are some reasons why you might want to choose this mixer:
• Multiple Inputs and Outputs: You have plenty of options with this mixer's three auxiliary buses plus the headphone out.
If you perform with acoustic guitars and a talk mic, or any other combinations, the Soundcraft Signature 10 Mixer can handle it.
• Superior Sound Quality: This mixer offers clear sound quality that makes it stand out from its competitors. Its built-in FX also allows you to add a touch of reverb to your mix.
• Flexible Routing: One notable feature is its flexible routing system. You can route each channel individually either to the main or auxes, providing you with more control over your sound.
• Mute Switch Feature: The take-a-break mute switch makes it easy for you play your own music from a device like an iPod during breaks - all at one button-push.
• Ease of Use: With individual mute buttons on each channel and Pre-Fade-Listen buttons, operation is not only intuitive but efficient.
It's worth noting that while this mixer doesn't include an 1/8th-inch stereo input jack, an adapter can solve that issue swiftly.
Based on numerous reviews comparing various brands including Allan & Heath and Mackie, Soundcraft comes out ahead due to its superior features in terms of inputs/outputs options and flexible routing capabilities.
However, do bear in mind potential interference issues from wireless devices when recording.
Despite this minor shortcoming at this price point, the pros far outweigh the cons.
Remember - the Soundcraft Signature 10 Mixer is also one of the best studio mixers on the market today according to Industry Hackerz, making it into their top 10 selection.
Who The Mackie ProFXv3 Series Is For & Why You Might Choose It Over The Soundcraft Signature 10 Mixer
The Mackie ProFXv3 Series is a viable option for musicians and professionals seeking to enhance their sound quality.
This mixer offers top-notch effects, clear sound, and an easy-to-use interface.
If your preference is quality and durability, the ProFXv3 series is certainly well-built to last. Its sleek modern design complements most setups nicely.
This mixer can be ideal for band setups, offering a professional 10-channel effects mixer. It enables you to quickly adjust the levels of each channel to suit your needs.
However, upon purchase of this mixer, you should be aware that there might be some technicalities with its USB I/O when used with Mac.
Here are some challenges you may face:
• Difficulty in getting computer playback music to go the main mix.
• The user guide not clearly mentioning whether it's truly 2x4 (2 track out from mixer, 4 tracks into the mixer at same time).
• To have computer playback go to the main mix, you may need to use Mac's Midi app along with Sound setting.
If these technical details don't deter you or you are technologically versed enough to navigate through them easily, then this could be a good fit for you.
However, if your work involves dark atmospheres or requires consistent track labeling or monitoring clip lights individually at once then consider these factors:
• The board has no connection available for any light.
• There isn't sufficient space around the board for an aftermarket light clip.
• Lack of area on the board that can be used for labeling each fader or track.
• Each channel doesn't have clipping light instead has green signal light which verifies signal but doesn't indicate strength.
• No channel pads available either for high output items.
In this case, Mackie ProFXv3 Series might not meet all your needs as it lacks these basic features.
Finally, if lighting is crucial in your work setting always remember that its USB port isn't powered hence cannot support a light plug-in.
If the comparison between the Soundcraft Signature 10 Mixer and Mackie ProFXv3 Series doesn't quite hit the mark for you, don't sweat it!
I have other posts that might guide your decision better.
For instance, you could consider the Soundcraft Signature 10 Mixer vs Tascam Model 12 or even the Soundcraft Signature 10 Mixer vs Zoom LiveTrak L-8.
But maybe Soundcraft isn't your brand of choice; in that case, check out my comparisons between Behringer Xenyx 802 and other models: Behringer Xenyx 802 vs Mackie ProFXv3 Series or Behringer Xenyx 802 vs Tascam Model 12.
Each of these posts aim to give you a comprehensive understanding of these products, so you can choose what's best for your needs.
FAQs
What are the specific benefits of Mackie's Onyx mic preamps and how does this impact the sound quality?
Mackie's Onyx mic preamps provide a clean, flat response with excellent dynamics and ultra-wide bandwidth that helps to preserve the character of your microphones. The 60db headroom allows for more dynamic range, which can capture subtle nuances in vocal and instrumental performances without distortion. This results in superior sound quality that is true to the original source.
Does Soundcraft Signature 10's switchable Hi-Z inputs eliminate all need for DI boxes or additional hardware? And what advantages does this bring?
Yes, Soundcraft Signature 10's switchable Hi-Z inputs do eliminate the typical requirement for DI boxes or additional hardware when connecting some types of electronic musical instruments like electric guitars/basses. This feature simplifies setup and reduces clutter by eliminating extra equipment, making it easier to achieve great instrument sounds quickly.
Beyond price point, what value-adding features does Mackie ProFX10v3 offer?
Apart from being reasonably priced, The Mackie ProFX10v3 offers several features that add value to its users. Key among these is its GigFX™ Effects Engine which provides professional mixing effects for enhancing audio output. Additionally, it offers high-quality USB recording capabilities allowing users to record directly onto their computers at up to 192kHz resolution - providing flexibility for content creators who work across various platforms.
I'm planning on moving my equipment a lot – is there any significant difference between plastic housing and metal construction in terms of durability?
Yes, there is a difference between mixers with plastic housing versus metal construction. Mixers with metal exteriors like those from Mackie tend to be more robust and resistant against wear-and-tear compared than those with plastic bodies like Soundcraft's. However, plastic models are generally lighter which can be an advantage if you plan on frequently transporting your mixer.
Buyer's Guide: Important Things To Consider & Look Out For When Buying A Mixer
1. Determine Your Mixing Needs
When it comes to buying your perfect studio mixer, the very first step is to assess your specific needs.
Are you aiming for audio recording at home or for live performances? For compact solutions, you may want to consider a compact mixer.
These are perfect for small home studios, as they offer a neat setup without sacrificing sound quality.
If you're running a full-fledged professional studio, you might need something more robust like a 10-channel mixer.
2. Choose Between Analog and Digital Mixers
The analog mixer vs digital mixer debate is an ongoing one in the world of audio production.
An analog audio mixer often provides that warm, vintage sound many audiophiles crave.
But remember, they tend to be bulkier than their digital counterparts and could lack some modern features.
On the other hand, digital mixers are more compact and come with multiple built-in effects plus presets that can enhance your mixing experience.
3. Consider Mixer Interface Types
A studio mixer's interface plays a crucial role in how you operate it and influences the outcome of your audio work significantly; hence it's worth giving thought to what type of interface suits you best.
Modern mixers usually come with USB interfaces that allow seamless computer connectivity - excellent for studio recording purposes.
4. Check Out Live Sound Mixers For Performance Scenarios
If live performances or events are on the horizon, then choosing a good quality live sound mixer should be high on your priority list.
These come with features specially tailored towards managing live scenarios like quick volume changes or sudden feedback control.
5. Explore Multiple Channel Options
Mixers come in various sizes ranging from compact 4-channel versions right up to expansive 10-channel mixers.
The number of channels determines how many instruments or vocals can be mixed simultaneously - so ensure your chosen option fits well with the type of music production tasks it will confront.
6. Look Into Mixer Durability and Build Quality
An overlooked factor when buying studio gear like an audio recording console is durability and build quality—no point in having all these fantastic features if they give up after only a few uses!
Make sure any potential purchase feels sturdy enough to handle demands placed upon them during intense mixing sessions.
7. Compare Prices Before Settling on Your Studio Mixer Purchase
It goes without saying that price plays a significant role when choosing an ideal audio recording console.
Prices vary greatly depending on factors such as brand reputation, additional features offered (like USB interface), channel count etc., so try setting out with at least rough budget limits in mind before browsing.
About Author
Lyrics
Please save some lyrics first.