Today, I am reviewing two very popular mixers (or audio interfaces if you're posh :-p) the PreSonus StudioLive vs Behringer Wing.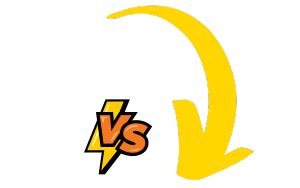 Key Differences Between PreSonus StudioLive And Behringer Wing
Key Differences between PreSonus StudioLive and Behringer Wing:
Channels and Buses: The PreSonus StudioLive 64s is equipped with 76 mixing channels and 43 mix buses, while the Behringer Wing features 48 channels and 28 buses.
DSP Engine: StudioLive 64s utilizes a quad-core FLEX DSP Engine, offering powerful processing capabilities.
User Interface: StudioLive is known for its easy-to-use interface, while the Behringer Wing offers a modern touchscreen interface for comfortable navigation.
Recording Capabilities: The PreSonus mixer offers integrated recording capabilities and comes with the Studio One DAW software.
Fader Layers & Stage Box Support:NNNN The Behringer Wing has customizable fader layers and support for stage boxes like the X32 series.
Preamplifier Technology: NNNNThe Behringer Wing includes improved audio quality thanks to using Midas preamps technology.
Pricing: NNNNThe Behringer Wing is generally more affordable than the PreSonus Studio Live64s. However, some users find that Allen & Heath mixers offer better factory support and overall product quality within similar price brackets.
Both mixers have their strengths and are suitable for different situations depending on your preferences in terms of sound quality, user interface experience or brand reputation.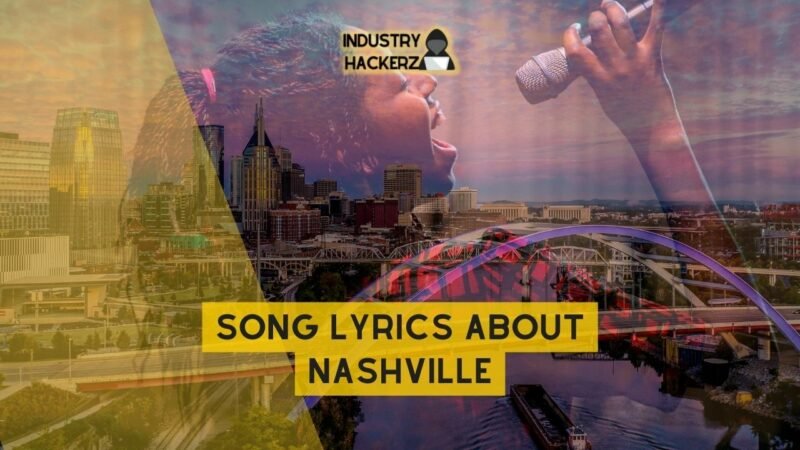 You Should Read This Next!
| Specification | PreSonus StudioLive | Behringer Wing |
| --- | --- | --- |
| Channels | 32/64 | 48 |
| Input Channels | 32 | 40 |
| Output Channels | 16 | 16 |
| Bus Channels | 16 mix buses | 8 matrix buses |
| Effects | 4 internal effects buses | 8 true-stereo premium effects processors |
| EQ | Parametric EQ on all input channels | 6-band parametric EQ on all input channels |
| Touchscreen | 7-inch touchscreen | 10.1-inch multi-touch display |
| Recording | 38x38 USB recording interface | 48x48 USB recording interface |
| Remote Control | UC Surface software for Mac, Windows, iPad, and Android | WING Co-Pilot app for Android and iOS |
| Expandability | AVB (Audio Video Bridging) networked stage boxes | StageCONNECT, AES50, and expansion card options |
What You Need To Know About PreSonus StudioLive
I've been using the PreSonus StudioLive for a while now and, as someone who has worked with several mixers in its price range, I think I can give you a fair rundown of what to expect - the good, the bad, and the ugly.
The Good:
1. Fat Channel Processing: This is quite a unique feature that sets StudioLive apart from its competitors. Each input channel and output bus comes with its own high-pass filter, noise gate/expander, compressor, 4-band parametric EQ, and limiter.
This has really helped me shape my sound in ways that are usually only possible on higher-end consoles or through external hardware/software.
2. Multitrack Recording: The ability to record 34 channels simultaneously directly to an SD card or computer via USB is fantastic for capturing live performances without needing additional hardware or software.
3. User-friendly Interface: Having used various digital mixers over the years, I must say that StudioLive's layout is one of the easiest to navigate and understand.
The touchscreen interface and dedicated buttons make it simple even for new users to get started.
The Bad:
1. No motorized faders: While this might not be a dealbreaker for everyone (especially considering the price point), it would have been nice if PreSonus had included motorized faders on their board as some competitors do at this price range.
This means that fader positions won't change automatically when switching between scenes - something worth taking into account if your workflow involves frequent scene changes.
2. No built-in effects aside from FAT channel processing: Although it's great having Fat Channel processing on every channel/bus, there are no additional built-in effects like reverbs or delays common among most digital mixers these days.
You'll have to rely on external effects units or plugins for those.
3. Mixing on Tablets: While PreSonus does offer tablet control with their UC Surface app, my experience has been less than ideal. The app is not as responsive as I would like and this sometimes hampers my workflow.
The Ugly:
1. Preamps: Honestly, the preamps are a bit of a letdown in terms of sound quality compared to other mixers within this price range. They're not bad by any means, but if you're looking for a warmer or more "analog" character from your preamps, you might be disappointed.
2. Firmware Updates: This is one area where I feel that PreSonus could improve significantly - they could be more frequent and timely with firmware updates addressing bugs and issues reported by users.
The PreSonus StudioLive has a lot going for it in terms of features and usability at its price point.
However, there are some shortcomings too that can't be ignored - depending on your preferences and requirements these may or may not be dealbreakers for you. As always, I'd recommend giving it a hands-on try before making any decisions!
What You Need To Know About Behringer Wing
So, I recently got my hands on the Behringer Wing, and I thought I'd share my thoughts with you to help you decide if it's the right digital mixer for your needs.
First off, let me start with the build quality. This thing is built like a tank – it feels incredibly sturdy and seems like it could handle being thrown around on tour easily.
The faders feel smooth, and all the buttons have a satisfying tactile feel to them.
One of my favorite features is the touchscreen interface. The 10.1" high-resolution screen makes navigating through all the features really easy, and I didn't experience any lag while using it.
Plus, they've put some frequently used functions as physical buttons beneath the screen, making it even more convenient.
Channel processing on this console is quite powerful.
You get 40 stereo input channels (with Midas Pro preamps) and 8 stereo aux returns – more than enough for most applications. Each channel comes equipped with a gate, compressor (with sidechain), EQ (with dynamic EQ function), and two insert slots that can be loaded with any of Behringer's built-in effects.
Speaking of effects, there are 16 true-stereo processors onboard that come loaded with plenty of options such as reverbs, delays, modulation effects, etc., which can be assigned to any channel or bus within seconds.
The routing options on this console are just fantastic! With its flexible routing matrix, you can route any source to any destination in moments.
It also includes support for Dante/AES67 network audio inputs/outputs via expansion cards – a feature not commonly seen in mixers at this price range.
Another great aspect is its ability to work as an audio interface via USB or an optional Dante/AES67 expansion card (38x38 channels over USB 2.0). So, not only is this a fantastic live mixer, but it's also a great solution for studio environments.
One thing that initially concerned me was the learning curve. I've used other digital mixers before, but I was worried that learning my way around the Wing would take considerable time.
To my surprise, after spending just a couple of hours with it, I felt pretty comfortable navigating through all the features and setting up a mix.
If there's one area where the Wing falls short, it would be the lack of built-in remote control functionality.
Although you can use an external router to connect to tablets or phones for remote control using their WingControl app, having built-in Wi-Fi would have been more convenient.
In terms of price point, considering all its features and capabilities, I think the Behringer Wing offers excellent value for money. Whether you're in need of an upgrade or looking to make your first investment in a digital mixer – this could very well be worth considering!
I've been quite impressed with what Behringer has put together in their Wing console. The build quality is fantastic; it packs immense power in terms of channel processing and effects while offering versatile routing options.
The learning curve may be steep initially but becomes more intuitive over time (and well worth it). It may not have built-in Wi-Fi for remote access capabilities but still offers plenty of connectivity options. Overall, if you're considering investing in a digital mixer – Behringer's Wing should definitely be on your radar!
Who The PreSonus StudioLive Is For & Why You Might Choose It Over The Behringer Wing

Who is PreSonus StudioLive for?
PreSonus StudioLive is a powerful and versatile digital mixing system designed for a wide range of users, including:
Live sound engineers, who require a reliable and efficient tool to mix shows in various venues.
Recording studio owners, who need an advanced mixing console to capture and fine-tune their audio recordings.
Bands and musicians, who want an easy-to-use yet comprehensive solution to manage their live performances and record demos or albums.
Houses of worship, where the need for high-quality audio mixing with convenient features makes the worship experience more engaging.
Theatre productions, requiring efficient solutions to handle complex audio setups during rehearsals and shows.
Podcasters and broadcasters, seeking professional-grade studio tools to produce polished content for their audiences.
Why choose PreSonus StudioLive over Behringer Wing?
While both PreSonus StudioLive and Behringer Wing are popular digital mixers available in the market, there are several reasons why someone might choose PreSonus StudioLive over Behringer Wing:
Ease of use: PreSonus StudioLive is known for its user-friendly interface, making it accessible even for those new to digital mixing. The layout is intuitive, making it easy to learn features quickly. In contrast, some users find the Behringer Wing's interface less approachable due to its complex menu system.
 - Key feature : PreSonus StudioLive's Fat Channel provides a straightforward approach to access EQ, compression, and other essential processing tools.
Integrated software ecosystem: PreSonus StudioLive comes with a suite of software designed to enhance your mixing experience. This includes the Universal Control software for remote mixer control and the industry-acclaimed Studio One DAW for advanced recording and production capabilities.
 - Key feature : The tight integration with Studio One allows seamless audio transfer between the mixer and DAW, fostering an efficient workflow in recording sessions.
Affordability: For budget-conscious buyers, PreSonus StudioLive offers a range of mixers at different price points without compromising on quality or features. Although the Behringer Wing boasts some advanced features, its higher price tag might not be suitable for everyone.
Capture® multitrack recording software: PreSonus StudioLive mixers come bundled with Capture®, a dedicated multitrack recording application that simplifies live recording. With just two mouse clicks, you can record all channels directly to your computer in pristine quality.
All-in-one solution: The PreSonus StudioLive series offers various mixers that combine both digital mixing and multi-channel audio interface capabilities. This means you don't need additional hardware or interfaces to handle your live sound and studio needs.
Who The Behringer Wing Is For & Why You Might Choose It Over The PreSonus StudioLive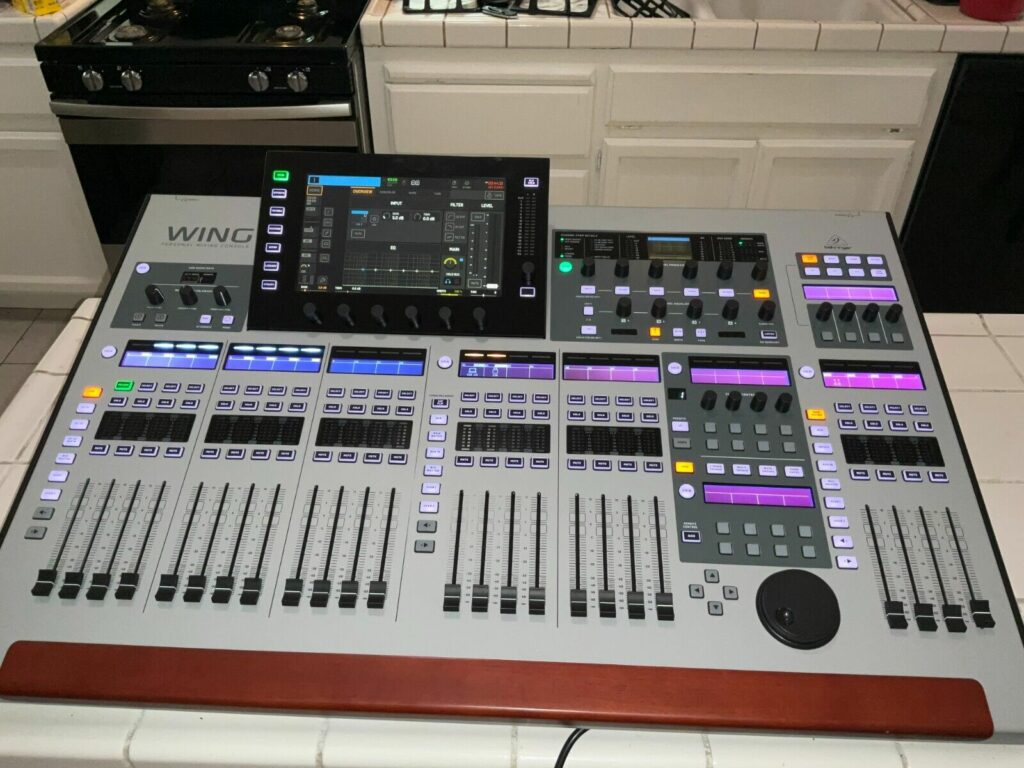 Behringer Wing: The Perfect Audio Solution for Professionals and Enthusiasts
The Behringer Wing is a cutting-edge digital mixing console designed for professional audio engineers, live sound mixers, studio producers, and serious audio enthusiasts.
This powerful and versatile console offers an impressive array of features that can serve a wide range of applications, from live sound reinforcement to studio recording and post-production work.
Let's explore some reasons why someone might choose the Behringer Wing over the PreSonus StudioLive.
Innovative Workflow: The Behringer Wing boasts a highly-intuitive workflow that enables users to quickly navigate through its vast array of functions with ease. Its customizable user interface allows users to tailor the console's layout according to their preferences and needs.
Superior Sound Quality: With its 40 stereo input channels, 8 award-winning Midas PRO microphone preamps, 28 stereo buses, and high-quality DACs (Digital-to-Analog Converters), the Behringer Wing delivers pristine audio quality that rivals even more expensive consoles.
Advanced Processing Capabilities: The Behringer Wing features a wealth of onboard signal processing options, including parametric EQs, dynamic processors, stereo imagers, multi-effects engines, virtual FX racks with premium plug-ins from renowned companies such as Lexicon and TC Electronic.
This makes it easy to dial in the perfect sound for any application.
Vast Connectivity Options: With its diverse range of connectivity options such as AES50 ports for digital snake integration with up to three SD Stageboxes or KLARK TEKNIK DN32 expansion cards supporting Dante/AES67/AVB-Milan/MADI/etc., the Behringer Wing offers seamless integration into complex audio networks, making it a versatile choice for large-scale productions.
Remote Control: The Behringer Wing supports remote control via tablet or computer through its built-in Wi-Fi and Ethernet connectivity.
This provides users with the flexibility to walk around a venue, tweaking sound parameters on-the-fly using dedicated apps like Mixing Station or the Wing Live app.
Scalability: The Behringer Wing can easily be expanded to accommodate more input/output channels and processing capabilities as needed, thanks to its range of expansion options. This makes it a future-proof solution that can grow with your needs.
While the PreSonus StudioLive series offers powerful digital mixing consoles in their own right, the Behringer Wing represents a more advanced and flexible solution for those who demand an even higher level of performance and control over their audio systems.

With its superior sound quality, extensive connectivity options, innovative workflow design, and comprehensive processing capabilities, the Behringer Wing is an ideal choice for professionals looking for a state-of-the-art mixing console that outshines its competition in terms of functionality and adaptability.
Buyer's Guide: Important Things To Consider & Look Out For When Buying A Mixer
1. Channel Surfing: How Many Do You Need?
In the world of digital audio mixers, there's no "one size fits all." Think about whether you'll be mixing live sound for a small band or running a full-blown recording studio.
Having an idea of how many channels you need will narrow down your choices significantly. No one wants to be left high and dry in the middle of a gig, realizing they don't have enough channels on their mixer.
2. Preamp Party: Quality Over Quantity
Microphone preamps are like the unsung heroes of sound engineering: they can make or break your mix! So don't skimp on quality when considering your digital audio mixer.
Keep an ear out for reviews that mention low noise and high headroom; these are indicators of top-notch preamps that'll bring out the best in your microphones.
3. Flexibility Factor: Built-in DSP & Effects
Some digital mixing consoles come with an entire playground of built-in **digital signal processor (DSP)** effects – reverb, EQ, compression, you name it!
While this is a fantastic feature to have up your sleeve during live gigs or spontaneous jam sessions, remember that too much can be a distraction from getting down to business with audio mixing.
Pro Tip:
Give some thought to whether having these onboard effects is essential for you from the get-go or if music production software can handle those tasks later.
4. Integration Station: Software Compatibility
Compatibility is key when it comes to getting your mixer hooked up and ready for action with your music production software of choice.
Make sure you're diving into a synchronized swimming pool and not a tangled mess of mismatched gear by checking your desired mixer's compatibility with your software. The perfect mixer for you will play nice with your existing audio setup!
5. Input/Output Inspection: Connectivity Is Key
No one's got time for disappearing acts, so sneak a peek at the input/output (I/O) options on the audio mixers you're eyeing.
With the endless variety of digital, analog, and MIDI connections in today's tech scene, it's imperative that you choose an audio mixer that can connect seamlessly to all your gear.
6. Interface Interface: User Experience Matters
When shopping around for digital audio mixers, don't forget about user experience. You want an audio interface that gets out of your way and lets your genius flow unimpeded!
Take note of features like touchscreen controls and customizable fader layers – these are surefire signs that the manufacturers have considered how their product will fit into real-life workflows.
7. Expandability & Versatility: Future-proof Your Setup
Remember when we used to burn CDs? Things change! You want a digital mixer that'll adapt to new tech trends as effortlessly as you can swap out those bootcut jeans for skinny ones (just kidding; there's enough room in everyone's closet for both).
Be on the lookout for **expandability options** like expansion cards or open-source firmware updates – proof that this piece of gear has sights set on longevity.
Pro Tip:
Compare mixers by asking yourself,
"What if I need more channels later?"
"Can I add more effects if needed?"
"What if my band grows or my recording studio expands?"
8. Live Sound or Studio Bound: Know Your Primary Use Case
Are you solely whipping up beats in a dimly lit basement, or do you plan on bringing your mixer out into the real world?
Some digital audio mixers are designed with live sound engineers in mind, while others favor the more stationary recording studio setup. Be sure to consider the intended use case for your mixer when making your decision.
9. Form Meets Function: Aesthetics & Ergonomics
You know what they say about looking good and feeling good, right? Well, it's not just about you – it's about your gear too!
An attractive and ergonomically designed digital audio mixer can help inspire creativity while reducing fatigue during long sessions at the helm of a mix. Don't underestimate the power of aesthetics and great design!
10. Price Tag Check: Get What You Pay For (And Then Some)
Last but not least, be conscious of how much bang you're getting for your buck! Compare prices within your budget range, read customer reviews, and consult professional roundups to make sure that shiny new digital mixing console is worth its weight in gold-plated XLR connectors.
Remember: expensive doesn't always mean better quality – but it's definitely worth investing in gear that will deliver top-notch performance consistently.
Now that you've got all this insider info tucked neatly under your (sound) engineer hat – happy shopping!
About Author
Lyrics
Please save some lyrics first.