Today, I am reviewing two very popular mixers (or audio interfaces if you're posh) the PreSonus StudioLive vs Allen Heath SQ.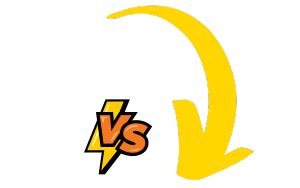 Key Differences Between PreSonus StudioLive And Allen Heath SQ
PreSonus StudioLive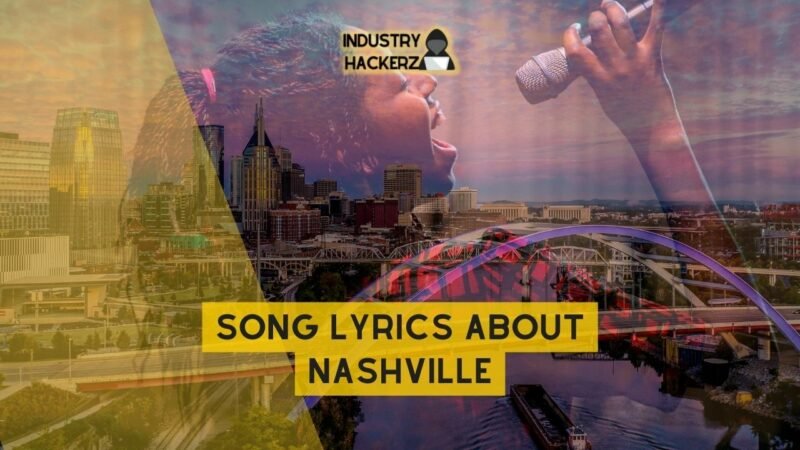 You Should Read This Next!
Offers a range of digital mixers, with the 32SX Series III S being a 32-channel compact digital mixer
Known for its ease of use, Fat Channel processing, built-in recording, and integrated software
More straightforward workflow and compatibility with PreSonus' Studio One DAW
Generally offers lower audio quality level than Allen & Heath SQ (48kHz in most models)
Rumored to have less premium build quality compared to Allen & Heath mixers
Allen & Heath SQ
The SQ-5 is a 48-channel/36-bus digital mixer with 16+1 motorized faders
Focuses on providing high-quality audio mixing capabilities with low latency (1.9ms or lower) and flexible routing options
Compatible with various DAWs, including Pro Tools, Logic Pro X, and Ableton Live
Offers higher audio quality at a standard of up to 96kHz compared to PreSonus StudioLive models
User Preferences:
Some users prefer the user interface design and workflow of PreSonus Fat Channel over A&H's layout
Others appreciate the sound of A&H preamps over Presonus preamps
Build quality is often considered better in Allen & Heath mixers compared to PreSonus StudioLive mixers
In order to determine which choice meets your specific needs best you need to consider:
channel count required for your setup
desired audio quality level (higher in SQ series compared to most StudioLive models)
preferred workflow/interface design
and budget constraints as prices might vary between models
Product Comparison: PreSonus StudioLive vs Allen Heath SQ
| Feature | PreSonus StudioLive | Allen Heath SQ |
| --- | --- | --- |
| Channels | 16, 24, 32, 64 (depending on the model) | 16, 32, 48 (depending on the model) |
| Input Channels | 16, 24, 32, 64 (depending on the model) | 16, 32, 48 (depending on the model) |
| Output Channels | 16, 24, 32, 64 (depending on the model) | 12, 16, 36 (depending on the model) |
| Faders | 17, 25, 33, 65 (depending on the model) | 17, 25, 33 (depending on the model) |
| Effects | 4 internal effects buses | 8 internal effects engines |
| USB Recording | Yes | Yes |
| Expansion Capability | AVB Networking | SLink, Dante, Waves, MADI, and more |
| Remote Control | UC Surface software, QMix-UC app | SQ MixPad app, SQ4You app |
| Price Range | Approx. $1,000 - $5,000 (depending on the model) | Approx. $3,000 - $6,000 (depending on the model) |
What You Need To Know About PreSonus StudioLive
I must say, as a music enthusiast and someone who loves to tinker with different audio gear, the PreSonus StudioLive series has a lot to offer.
I've had the pleasure of using various models from StudioLive, and so let me break down some key aspects that I think you should consider when deciding if this might be the right choice for your setup
Mixing console and features
One prominent aspect of PreSonus StudioLive is its versatile mixing console. With multiple channel options, including 16, 24 or 32 channels, you can choose the one that suits your needs best.
The consoles come with faders that are touch-sensitive and motorized. They feel pretty smooth during operation.
Besides offering a plethora of connectivity options (XLR inputs, line inputs via TRS jacks), these devices also provide onboard effects such as reverb and delay.
Let's not forget about their integrated SD card slot for live recording capabilities!
This feature is great if you need to capture live performances without the need for an external computer.
The downside? Well, I found that some users experienced occasional glitches during extended use.
While these instances were rare in my experience, it's still worth noting for those considering a long-term investment in this equipment.
Digital Interface
What sets PreSonus StudioLive apart is its seamless integration with digital audio workstations (DAWs).
It works smoothly with PreSonus' own DAW called Studio One (which comes free upon purchase), but it also supports other popular DAWs like Pro Tools or Logic Pro X.
With easy implementation of wireless controls, like using an iPad or Android device through UC Surface software control app or Qmix-UC for monitor mixing on stage, you'll find managing your mix easier than ever.
The only hiccup I experienced here was setting up the Wi-Fi correctly - however, once that was done, it worked like a charm.
Build Quality and Portability
In terms of build quality and durability, the PreSonus StudioLive consoles feel pretty solid. They're built with metal casings and have a decent form factor.
However, they're not exactly lightweight - so if portability is one of your main concerns, then you might want to consider other options.
Price
Considering all the features it offers, the PreSonus StudioLive is undoubtedly on the pricier side in comparison to its competitors (like A&H QU series or Behringer X32).
But as someone who appreciates quality and versatility in an audio setup, I believe it's worth considering if your budget allows for it.
Final thoughts
If you're looking for an all-in-one solution that provides seamless DAW integration along with powerful mixing capabilities, PreSonus StudioLive could be what you need.
Just keep in mind some minor drawbacks like occasional glitches and relatively higher pricing compared to competitors.
I hope this analysis helps in your decision-making process - happy music-making!
What You Need To Know About Allen Heath SQ
As an audio engineer, I've always enjoyed working with Allen & Heath products, and their SQ series digital mixers are no exception.
I've had the pleasure of using both the SQ-5 and SQ-6 for various gigs and events, so I'll be sharing my experiences with these mixers.
Hopefully, this will help you decide if the Allen Heath SQ is right for you.
Sound Quality
First off, let's talk about sound quality – which is arguably one of the most crucial aspects of any mixer. The SQ series doesn't disappoint in this department!
It features a 96kHz XCVI Core FPGA engine that provides exceptional audio performance.
You can expect low-noise preamps with high headroom, and I found the onboard EQs and compressors to be quite transparent and effective.
Channel Count
The SQ-5 offers 48 input channels while the SQ-6 provides 56 – both models have 36 buses.
This channel count seems to hit a sweet spot when it comes to versatility - it's suitable for small-to-medium-sized gigs, but also has potential for larger or more complex setups when needed.
User Interface
One thing I appreciate about these mixers is their user-friendly interface. On both models, you get a responsive high-resolution touchscreen that displays all essential parameters at a glance.
Navigating through menus feels quick and intuitive thanks to its layout design.
The number of physical controls available on each mixer is also impressive - faders are motorized (which is always a bonus) and there's an extensive assortment of knobs/buttons so you can easily access your desired settings without having to dig through menu screens too often.
Dante Integration
If you're into audio-over-IP networking or plan on implementing it in your setups, the SQ series offers Dante compatibility via optional expansion cards - which can be a game-changer for a lot of audio engineers.
Wireless Control
The SQ mixers come with built-in Wi-Fi, allowing you to control the console wirelessly using an iPad or Android device.
I found this feature to be quite useful during gigs when I needed to walk around the venue and make adjustments on the fly.
However, it's worth noting that some users have reported connectivity issues - so keeping a wired backup is always recommended.
The Bad and The Ugly
No product is perfect, and there are some areas in which the SQ series could use improvement.
For one, while they do support DAW control over USB, it's limited at 32x32 channels – which might be insufficient for some users who need a larger recording interface.
Additionally, if you're coming from an analogue background (or even other digital consoles), some of the routing options can feel a bit counterintuitive or cumbersome at first - but once you get the hang of it (and with proper manual reading) should become second nature.
Lastly, as previously mentioned - while wireless control via an iPad or Android device is incredibly useful; occasional connectivity issues may arise.
Therefore, having a wired solution as backup is imperative in professional environments.
Overall my experience with the Allen Heath SQ series has been overwhelmingly positive.
With great sound quality and features packed into user-friendly interfaces these mixers are definitely worthy contenders in their price range category.
There are some minor drawbacks however they don't overshadow all that these mixers have to offer – so if you're in need of a versatile digital console for live sound applications or smaller studio settings, I'd recommend giving them a try!
Who The PreSonus StudioLive Is For & Why You Might Choose It Over The Allen Heath SQ
PreSonus StudioLive: A Comprehensive Solution for Audio Professionals
When it comes to choosing a digital mixer, different individuals have distinct needs and preferences. The PreSonus StudioLive series offers professional sound quality and features that cater to a wide range of users.
Whether you're working in the studio or on the stage, this versatile mixer can provide the tools and capabilities you need.
In comparison with its competitor - Allen & Heath SQ series, there are some reasons why one might prefer PreSonus StudioLive:
User-friendly interface: PreSonus StudioLive mixers are designed with ease of use in mind. They feature a straightforward layout and intuitive controls that make it easy to navigate through various functions.
This can be particularly helpful for those who are new to digital mixers or don't want to spend too much time learning complex operations.
Built-in processing: In addition to offering high-quality sound, PreSonus StudioLive mixers come equipped with an extensive range of built-in effects, compressors, equalizers, and more.
These features allow users to customize their audio signal without the need for external processors.
Fat Channel technology: The Fat Channel is a standout feature of PreSonus StudioLive mixers which provides users with direct access to essential channel-processing functions such as EQ, compression, gating, limiting and more - all within a single screen.
Multitrack recording capabilities: Some models in the StudioLive series offer integrated multitrack recording functionality via an SD card or USB connection.
This feature allows users to record live performances directly onto the mixer for further editing or mixing later on. In contrast, Allen & Heath SQ series requires additional hardware or software for multitrack recording.
Capture software integration: PreSonus StudioLive mixers are integrated with the Capture™ software, which allows for seamless live recording and virtual soundcheck capabilities.
This makes it easier to record performances and make adjustments during soundchecks without any hassle.
Affordability: While both PreSonus StudioLive and Allen & Heath SQ mixers offer professional-grade audio quality, StudioLive series tend to be more reasonably priced. This makes them an attractive option for those on a tighter budget who still want a reliable and feature-rich digital mixer.
The PreSonus StudioLive series is an excellent choice for audio professionals, hobbyists, and musicians who require a versatile digital mixer that offers great sound quality, user-friendly interface, built-in processing tools, multitrack recording capabilities, and affordable pricing.
While the Allen & Heath SQ series is undoubtedly a respected competitor with its own set of features and advantages, those who prioritize ease of use alongside powerful audio performance may find PreSonus StudioLive to be a more suitable option.
Who The Allen Heath SQ Is For & Why You Might Choose It Over The PreSonus StudioLive
Allen & Heath SQ: The Ideal Choice for Professionals
The Allen & Heath SQ series is a range of professional digital mixers that cater to a wide array of audio mixing scenarios.
With its versatile options and high-quality performance, it is an ideal choice for musicians, sound engineers, and producers.
In comparison to the PreSonus StudioLive mixer, there are several reasons why one might choose Allen & Heath SQ.
Key Features of Allen & Heath SQ
Superior sound quality: The SQ series boasts 96kHz audio resolution, offering exceptional sound quality and detail that is highly appreciated by professionals in live sound and studio applications.
Versatile functionality: Allen & Heath SQ caters to a variety of users including live mix engineers, recording studios, broadcast facilities, houses of worship and more.
Expandability: The mixers feature customizable add-ons like the SLink port that allows connection to various remote audio racks or additional consoles. This makes it easy to expand your setup as per your requirements.
User-friendly interface: With larger touchscreens and intuitive controls, the user experience on Allen & Heath SQ is extremely efficient; optimizing workflow for both novice and experienced users alike.
Dante compatibility (SQ Dante Card): Integration with Dante networking enables seamless connection with numerous devices across various brands; providing added flexibility in managing audio systems.
Allen & Heath SQ vs PreSonus StudioLive: Factors to Consider
When deciding between an Allen & Heath SQ mixer or PreSonus StudioLive mixer, consider the following factors:
Audience and intended use: The target audience for Allen & Heath's SQ series is primarily professional users seeking advanced functionality and performance. On the other hand, PreSonus StudioLive mixers target a broader audience that may range from entry-level to professional users.
Budget: With more advanced features and performance capabilities, the Allen & Heath SQ series does come at a higher price point. If you are on a budget, the PreSonus StudioLive mixer might be a more suitable option.
User Experience: If ease of use or simplicity is paramount in your decision-making process, consider your user experience expectations. While both options provide user-friendly interfaces, some users may prefer one over the other.
Add-ons and expandability: Consider your future growth when choosing between these two mixers. The Allen & Heath SQ series offers more expandability options than the PreSonus StudioLive mixer.
If you require top-of-the-line sound quality with versatile functionality and an expandable system that caters predominantly to professionals in live audio or studio applications, then the Allen & Heath SQ is an ideal choice for you.
Buyer's Guide: Important Things To Consider & Look Out For When Buying A Mixer
1. Welcome to the Soundboard Showdown
Ladies and gentlemen, gather 'round for the ultimate soundboard comparison between two heavyweight champions of audio mixers: PreSonus StudioLive vs. Allen & Heath SQ Series.
These digital mixer titans have trampled over lesser mixing console competition, but only one can reign supreme in your live sound setup.
So kick back, grab some popcorn (or an XLR cable), and let's dive into this melodious melee.
2. Flex those Channel Count Muscles
When it comes to choosing the right audio mixer, size does matter! The PreSonus StudioLive series offers a variety of models with channel counts ranging from 16 to 64.
Conversely, Allen & Heath's SQ series boasts three models: the SQ-5 (48 channels), SQ-6 (48 channels), and SQ-7 (64 channels).
Aspiring Eddie Kramers of the world - choose wisely — because nobody wants an anemic-sounding band.
3. Interface Intuition: Who's Got It?
The blessing and curse of digital mixers are their sophisticated interfaces loaded with features.
PreSonus StudioLive sports a touchscreen paired with touch-sensitive motorized faders that will make you feel like you're unlocking Iron Man's suit each time you tweak levels — sweet!
On the other hand, Allen & Heath's SQ series opts for physical rotary knobs instead of touchscreens — perfect for those who prefer analog-like ways to fine-tune their live sound.
| | PreSonus StudioLive | Allen & Heath SQ |
| --- | --- | --- |
| User Interface | Touchscreen | Physical Rotary Knobs |
4. Wireless Wizardry: Wizards Need Not Apply
Ditch the Dumbledore robes and wirelessly control your mix with these audio mixer's magical apps.
PreSonus offers UC Surface — a comprehensive cross-platform control software that'll have you waving your tablet like a wand to conjure up a fantastic mix.
Allen & Heath, however, steps it up with the SQ MixPad app for mixing and processing from anywhere in the venue (or even backstage!). The choice is yours - choose wisely, young padawan.
5. Recording Resumes: It's Time to Press "Record"
A sneaky little perk of modern digital mixers is their ability to multi-track record live performances straight into your DAW of choice (sorry, reel-to-reel folks).
PreSonus StudioLive has its own integrated DAW called Capture™ that can record 64 channels simultaneously — perfect for capturing those magical moments when the lead singer decides they're a bird mid-show.
Allen & Heath's SQ series turns heads by offering built-in multitrack recording directly to an external hard drive via USB or through Dante networking protocol if you've got some extra dough sitting around.
6. Processing Power: In Audio We Trust
Audio processing is often overlooked but oh-so-essential in crafting professional live sound mixes (unless you're aiming for a lo-fi aesthetic).
The PreSonus StudioLive offers its famed Fat Channel processing on every input and output channel, while the Allen & Heath SQ comes equipped with DEEP processing modules that emulate analog gear — making it ideal for vintage gear aficionados looking to give their sound some old-school mojo.
7. Compatibility Chronicles: Is Your System up to the Task?
Before you splurge on an audio mixer, make sure your devices will play nice with your shiny new toy.
PreSonus StudioLive supports AVB networking for seamless integration into compatible systems, while Allen & Heath's SQ series leans in favor of Dante and SLink audio networking (for extra cost).
Do your due diligence before making a commitment - it's like marriage but with fewer arguments about dishes.
8. Price Point Ponderings: Breaking the Bank vs. Pinching Pennies
As much as we'd love to tell you that money ain't a thang when choosing between these two digital mixers, let's face reality.
The PreSonus StudioLive is generally more affordable than its Allen & Heath counterparts (with a few exceptions), making it ideal for budget-conscious musicians and sound engineers.
9. Expansion Excitement: Upgrading Your Audio Empire
Ah, expansion — the hallmark of any successful mixing console empire.
Both PreSonus StudioLive and Allen & Heath SQ series offer fantastic options for expanding your system as your live sound requirements grow — from stage boxes and personal monitoring systems to additional input modules and networking capabilities.
10. A Guaranteed Good Time: Warranty Wonders
Nothing screams "confidence" like a solid warranty backing up these digital mixers (except maybe Mick Jagger strutting onstage).
PreSonus offers their users a 1-year limited warranty on its StudioLive series, whereas Allen & Heath provides an impressive 2-year limited warranty on their SQ series — giving you peace of mind knowing that you're covered if things go awry in between epic stage dives or impromptu sax solos.
Well folks! There ya have it — our modern urban-esque review comparing PreSonus StudioLive vs Allen & Heath SQ Series.
In the end, the right audio mixer for you depends on personal preferences and your specific live sound needs.
So go forth, make some noise, and wield your newfound mixing console knowledge with confidence!
About Author
Lyrics
Please save some lyrics first.