Today, I am reviewing two very popular mixers (or audio interfaces if you're posh :-p) the PreSonus StudioLive 16R vs Behringer XR18.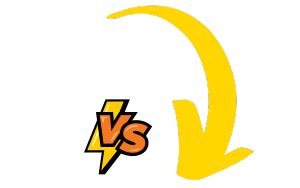 Key Differences Between PreSonus StudioLive 16R And Behringer XR18
| Specifications | PreSonus StudioLive 16R | Behringer XR18 |
| --- | --- | --- |
| Channels | 16 | 18 |
| Mic Preamps | 16 | 16 |
| Phantom Power | Yes | Yes |
| Line Inputs | 16 | 18 |
| Aux Sends | 6 FlexMix | 6 |
| Aux Returns | None | None |
| Outputs | 8 XLR, 8 TRS | 6 XLR, 2 TRS |
| Headphones | 1 | 1 |
| EQ Bands | 4-band parametric | 6-band parametric |
| Effects | 4 internal effects buses | 4 internal effects buses |
| Data I/O | USB, Ethernet, SD Card | USB, Ethernet, Wi-Fi |
| Remote Control | UC Surface software, Studio One | X AIR app |
| Rackmountable | Yes | Yes |
| Weight | 7.9 lbs (3.6 kg) | 7.3 lbs (3.3 kg) |
PreSonus StudioLive 16R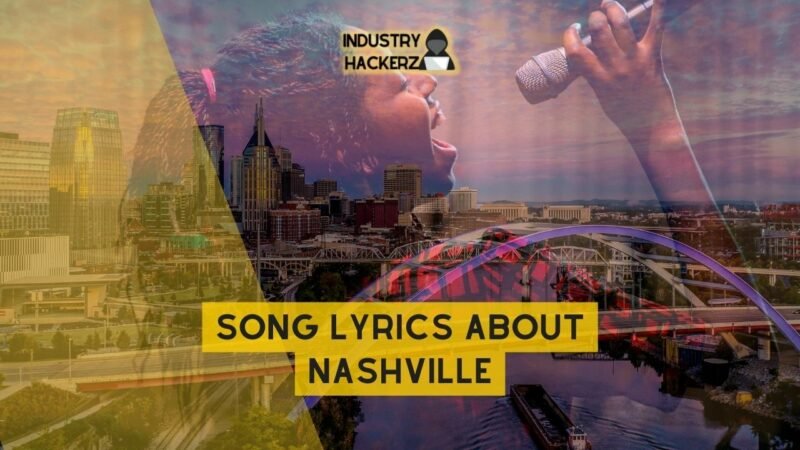 You Should Read This Next!
16-channel digital rack mixer with integrated audio interface and AVB stage box.
16 microphone/line inputs, XLR/jack 6.3 mm combo sockets with 48V phantom power.
Known for better drivers, software, and support.
Ease of use and better integration with Studio One software.
Higher build quality compared to Behringer XR18.
Behringer XR18
iPad/Android tablet-controlled digital mixer.
18-input channels and 16 award-winning MIDAS-designed, fully programmable mic preamps.
Built-in tri-mode Wi-Fi router for direct operation without additional networking gear.
What You Need To Know About PreSonus StudioLive 16R
So, I recently had the chance to try out the PreSonus StudioLive 16R, and I must say, it's quite an interesting piece of gear. As a digital rack mixer with 16 channels, it's packed with features that you'd want in an audio mixer within its price range.
However, not everything was perfect in my experience. Let me go over some of the key points for you.
Firstly, let's talk about its design and build quality. The StudioLive 16R is a compact and sturdy device built with a steel chassis. It can be easily mounted into any standard rack setup or used as a standalone unit on your desktop.
One thing that stood out to me was the ease of use. The onboard touchscreen interface is user-friendly and provides easy access to most features you'd need during recording or live sessions.
Additionally, PreSonus offers UC Surface Software that allows control from your computer or tablet through Wi-Fi or Ethernet connection.
Audio quality was definitely one of its strong suits. The StudioLive 16R has XMAX preamps on all channels providing clean and transparent sound quality.
You also have various options in terms of signal processing including EQs, compressors, gates etc., which are all very helpful when trying to shape your sound.
Now let's talk about some things that could be better on the StudioLive 16R:
No dedicated subgroup outputs: While there are two monitor mixes available for routing from any input channel, there are no dedicated subgroup outputs like other mixers within this price range offer.
Limited fader control: Since this is primarily designed as a rackmount mixer/interface without physical faders on the unit itself.
So if you're someone who prefers tactile fader control during live gigs or recording sessions this might not be the best option for you.
Remote control app limitations: While the UC Surface software works great on a computer or tablet, there's currently no dedicated smartphone app available.
This might be an inconvenience for some who prefer to control their mix from a smartphone.
All in all, the PreSonus StudioLive 16R is undoubtedly a powerful and feature-rich digital mixer. However, you should take note of its unique design and lack of physical faders if those features matter to you.
If you can overlook these limitations and are looking for an easy-to-use digital rack mixer that doesn't compromise on audio quality, then the StudioLive 16R could be worth considering.
What You Need To Know About Behringer XR18
After using the Behringer XR18 for quite some time now, I can safely say that it's a real game changer for both live sound and studio recording.
It's an 18-channel, 12-bus digital mixer with integrated Wi-Fi control, which means I can control it from my tablet or laptop without having to be at the physical mixer itself.
Let me dive into more details about this amazing piece of equipment:
Features:
16 programmable MIDAS preamps: The sound quality is top-notch thanks to these preamps. They provide clear and transparent audio reproduction.
Built-in Wi-Fi router: No need for external routers or additional cables; this bad boy has its own Wi-Fi built in.
USB interface: The XR18 doubles as an audio interface, allowing you to directly record multitrack audio into your DAW of choice.
Onboard FX processor: It comes loaded with effects such as reverb, delay, compression and EQ that are easily accessible and customizable through the X AIR app.
X AIR App:
The X AIR app is available for Android, iOS, PC or Mac. It gives you complete control over every aspect of the mixer from your device.
Even though there's a slight learning curve when using the app for the first time, it becomes intuitive quickly. You can create custom fader layouts and save them as presets for different scenarios (live gigs vs studio sessions).
Now onto some downsides:
Not Rackmountable:
Although Behringer offers a rackmountable version (the X18), if you prefer a more compact option or simply don't have space in your setup for a rackmount unit), you might find it inconvenient that the XR18 doesn't come with any rack ears.
No Physical Faders:
As someone who occasionally misses having tactile feedback from physical faders, this might be a downside to some users who rely on that tactile interaction. However, the app control is very responsive and precise.
Build Quality:
While the XR18 is not flimsy by any means, the build quality could have been better. It's mostly made of plastic and may not withstand constant heavy use or rough handling. Just be careful with it!
I can confidently say that the Behringer XR18 has proved to be an incredibly useful addition to my audio equipment arsenal – both for live gigs and studio work. Its affordability combined with its powerful features make it a must-have for musicians or sound engineers on a budget.
Yes, there are some drawbacks like lack of physical faders and concerns about build quality, but those don't overshadow the overall value this digital mixer offers for its price.
Who The PreSonus StudioLive 16R Is For & Why You Might Choose It Over The Behringer XR18

Who is the PreSonus StudioLive 16R for?
The PreSonus StudioLive 16R is a versatile and powerful digital mixer that is designed for various users, including:
Live Performers: Musicians and bands performing on stage or in small to mid-sized venues can benefit from the StudioLive 16R's flexibility and ease of use.
Studio Engineers: The mixer is an excellent choice for recording studios that require high-quality audio processing and advanced routing options.
Sound Technicians: Professionals in charge of live sound reinforcement or installations can take advantage of the intuitive interface, powerful DSP, and expandability offered by the StudioLive 16R.
Why choose PreSonus StudioLive 16R over Behringer XR18?
While both mixers have their advantages, there are several reasons why one might choose the PreSonus StudioLive 16R over the Behringer XR18:
User Interface: The StudioLive 16R has a more user-friendly interface, making it easier for users to navigate through settings and manage sessions. The Fat Channel feature offers comprehensive control over channel processing with just a few button presses.
DSP Power & Flexibility: The PreSonus mixer includes powerful built-in DSP capabilities with advanced processing options like vintage-style EQs, compressors, gates, expanders, among others. This offers more detailed control over sound shaping compared to the XR18's more basic processing features.
Fat Channel Plugins Integration: The PreSonus StudioLive 16R natively supports integration with Fat Channel plugins. This allows users to expand their mixer's processing capabilities by adding high-quality third-party plugins specifically designed for the StudioLive ecosystem.
Expandability: The StudioLive 16R offers expandability options like AVB networking, which allows for connecting multiple mixers or stage boxes to create a larger system. This is particularly helpful in more complex setups and installations that might require additional inputs and outputs.
Capture Multitrack Recording Software: PreSonus includes their proprietary Capture recording software with the StudioLive 16R, enabling seamless multitrack recording and virtual soundchecks directly from the mixer.
While the XR18 can also record multitrack, it relies on third-party software solutions that may not be as tightly integrated with the hardware.
Customer Support & Product Ecosystem: PreSonus has a strong reputation for providing reliable customer support and maintaining an extensive product ecosystem.
This means that users can benefit from better compatibility between PreSonus products and have access to various resources like tutorials, forums, and knowledge bases.
The PreSonus StudioLive 16R might be a more suitable choice for users who value intuitive user interfaces, powerful DSP processing options, expandability possibilities, and an extensive product ecosystem.
While both mixers offer great performance for their price points – individual preferences, needs, and use cases will ultimately determine which option is best suited for any particular user.
Who The Behringer XR18 Is For & Why You Might Choose It Over The PreSonus StudioLive 16R
The Behringer XR18 is a versatile and powerful digital mixer that offers an ideal solution for live sound, studio recording, and personal monitor mixing applications.
This compact device delivers impressive performance and functionality for a wide range of users, from professional musicians to audio engineers and event production companies.
Who is the Behringer XR18 For?
The Behringer XR18 is designed to cater to the needs of various individuals and organizations involved in the music industry:
Musicians: The XR18 provides an excellent personal monitoring solution for band members on stage, as well as offering a flexible tool for home studios.
Audio Engineers: With its comprehensive mixing capabilities, the XR18 serves as an efficient tool during live performances or studio sessions.
Venue Owners: Venues that host live events can benefit from the versatile features of the XR18, ensuring top-notch sound quality at all times.
Event Production Companies:The portability and convenience offered by the XR18 make it a great choice for event producers who require reliable audio solutions on-the-go.
Why Choose Behringer XR18 over PreSonus StudioLive 16R?
While both mixers deliver exceptional performance, there are several reasons why someone might opt for the Behringer XR18 over the PreSonus StudioLive 16R:
Affordability:The Behringer XR18 often comes with a lower price tag compared to the PreSonus StudioLive 16R, making it more accessible to budget-conscious users without compromising on features or quality.
Input/Output Channels: The XR18 offers 18 input channels and 12 output buses, which is more than the StudioLive 16R, providing greater flexibility for connecting multiple instruments and sound sources.
Integrated Wi-Fi Module: Behringer XR18 comes with a built-in Wi-Fi module that allows users to control the mixer wirelessly using their smartphone or tablet, without requiring any additional hardware. Although StudioLive 16R also offers wireless control capabilities, it requires a separate router for network connectivity.
MIDI Implementation: The XR18 features MIDI In/Out functionality and allows users to connect external MIDI devices, providing an extra level of control over the mixer. In contrast, StudioLive 16R does not offer MIDI connectivity as a standard feature.
The Behringer XR18 caters to a wide range of users in the music industry by offering powerful mixing capabilities at an affordable price point. Its versatility in terms of input/output channels, built-in Wi-Fi module for wireless control, and MIDI implementation make it an attractive solution for those considering buying a digital mixer.
While both Behringer XR18 and PreSonus StudioLive 16R are great choices, the unique features and cost-effectiveness of the XR18 might give it an edge over its competitor depending on individual preferences and requirements.
Buyer's Guide: Important Things To Consider & Look Out For When Buying A Mixer
Hey there, audio aficionado! Are your beats too hot to handle? Is the sound of your live shows so sweet, you need a bigger spoon? Well, it's time to enter the world of digital mixers and level up your audio production game.
Whether you're looking for a new mixing console for live gigs or an upgrade for your recording studio toolkit, this guide has got you covered.
Without further ado (and feeling like Morpheus from The Matrix), take the red pill and let's dive into 10 key factors when deciding on buying a digital audio mixer.
1. Channel Count: How Many Friends Can You Fit in Your Mixer?
Analogous to how many people can fit into an elevator (hopefully with face masks), digital mixers come in various channel counts depending on how many inputs and outputs you need.
To avoid elevator anxiety (or its mixer equivalent), consider how many sources will be feeding into your mixer before making a decision.
Small Gigs: Think USB mixers with around 4-8 channels.
Bigger Gigs: Look for mixing consoles flaunting 16-32 channels.
Epic Concerts & Festivals: Seek out beasts boasting 48+ channels.
2. Connectivity: Kissing Cousins or Tangled Lovers?
No one wants their techno-party playlist interrupted by spaghetti wires that look like a Warhol painting gone wrong.
Choose an audio mixing console that supports seamless digital connectivity—think multi-track recording systems, USB ports for computer connections, wireless options, or even remote-controlled mixers!
Your life as a live sound engineering wizard will be much more manageable, trust us.
3. Effects & Plugins: Are You a Minimalist or a Maximalist?
Some digital mixers come with built-in effects, while others rely on external plugins. The choice depends on your vibe (and budget).
Keep in mind that if you're always seeking out the latest audio production equipment to create novel sonic landscapes, external plugins might be the way to go.
However, if you're more of a "plug-and-play" kind of artist, then onboard effects will save you time and headaches.
4. User Interface: Do You Speak Klingon or Esperanto?
Visualize yourself behind the wheel of an intergalactic spaceship; would you prefer a control panel filled with so many buttons that it would make Captain Kirk shed tears? Or are you leaning towards sleek simplicity à la WALL-E?
When selecting your perfect mixer, consider elements such as:
The layout and design
The learning curve
Touchscreen capabilities
Don't forget to check user reviews for first-hand accounts!
5. Portability: Are We There Yeti?
Are you constantly chasing gigs around town like dodging paparazzi at Cannes Film Festival? If so, carrying around massive studio recording tools is not ideal; instead, look for digital mixers with compact designs.
If your setup is mostly stationary (recording studio vibes), then size may not matter—you know what they say about audio gear with big feet…
6. Compatibility: How Many Languages Can Your Mixer Speak?
In an age where technology evolves faster than Lady Gaga's outfits at award shows, compatibility is crucial! When purchasing your new mixer BFF (best friend forever), make sure it's compatible with:
Your audio devices
DAWs (Digital Audio Workstations)
Recording software
This way, you avoid investing in a piece of equipment only to find out it's as useful as a screen door on a submarine.
7. Expandability: Can Your Mixer Grow with You?
Maybe today you're playing local gigs, but what happens when your bedroom project turns into the next Coachella headliner? Before you know it, your live setup will need more channels and advanced routing options.
When determining which digital mixer to buy, consider models that allow for expandability.
Your future self will thank you (and so will your audience).
8. Budget: Are You Ballin' or Balancing?
The price of digital mixers varies like the mood swings of a rollercoaster—from budget-friendly USB mixers to high-end audio production equipment that requires taking out another mortgage on your house.
Fear not! There are quality options at every price range; just make sure you stick to a budget and prioritize must-haves over nice-to-haves.
9. Brand Reputation: Are You Betting on the Right Horse?
When selecting your trusty steed in the form of an audio mixing console, brand reputation plays essential part! Do some research and check online reviews for insights into brands' reliability and post-sales support.
You wouldn't pick up hitchhikers from Mars without checking their credentials first; treat your mixer purchase with equal precaution.
10. Application & Workflow: Does It Spark Joy & High Fives?
Most importantly, ponder how this new piece of tech will fit into—or revolutionize—your audio world. Do you need a digital mixer for studio recording? Are you aiming to level-up your live sound engineering skills?
Match your mixer to its primary function, and treat yourself to something that sparks joy (and maybe even earns high fives from sound engineers worldwide).
Congratulations! You're ready to enter the digital mixing arena.
With these 10 factors in mind, you're well-equipped to find the perfect digital audio mixer for your needs. The sonic possibilities are endless, so let's turn up the volume and unleash your creative genius upon the world!
About Author
Lyrics
Please save some lyrics first.