You're ready to make a big purchase, but you're having trouble deciding between these two powerhouses, the Neumann KH120 and the Yamaha HS5.

Trust me, I know how difficult that decision is... especially if you have no plans on whipping out that dreaded return postage label!
You know how the saying goes, buy right, buy once! Or something like that...

Either way, I've got you covered!

I've broken down the good, the bad and the ugly of these babies, so providing you have a clear idea of exactly what you plan on doing with it, you will have a clear idea on which one is best for you, by the end of this article.
Let get into it...
At A Glance:
Neumann KH120
Neumann KH120 Pros & Cons
Pros:

Exudes a sense of "rightness" and high quality.
Well-manufactured and highly performative.
Produces high-quality sound from a small size.
Excellent for both studio work and pure listening pleasure.
Great for a variety of music genres.
Exceptional detail and spatial realism when positioned correctly.
Rich lows that surpass other similar-sized monitors.
High-quality metal design that reflects German industrial craftsmanship.
Tonally accurate from top to bottom of the frequency spectrum.
Excellent bass extension for their size.
Impressive level of detail resolution and excellent imaging.
Provides a high level of accuracy for its price.

Cons:

Very high cost of Neumann mounting adaptors and accessories.
Maximum SPL is somewhat limited, not recommended for larger rooms.
Lack of low-mid bump, midrange thickness, or artificial high frequency sparkle may not appeal to all listeners.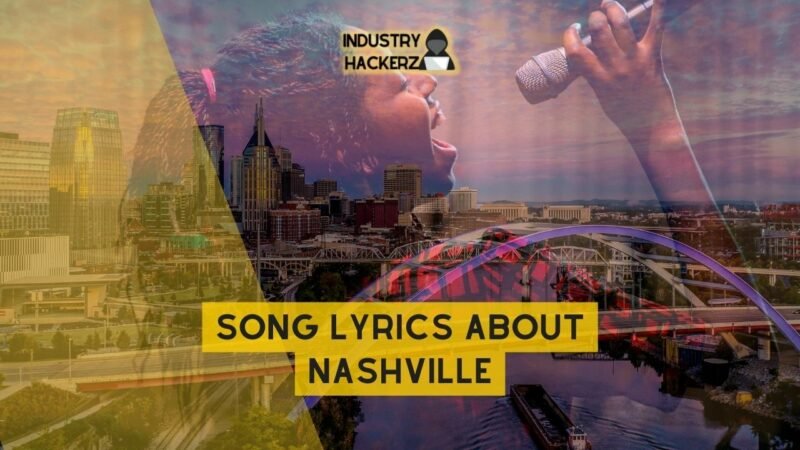 You Should Read This Next!
Yamaha HS5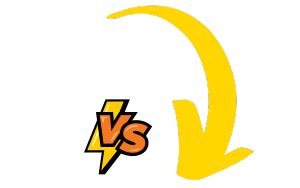 Yamaha HS5 Pros & Cons
Pros:
Sound quality is clear and uncolored, making them ideal for mixing tracks.
Good mid range and treble frequencies.
Sound improves after the break-in period.
Good stereo and instrument separation.
Does not amplify the sound, staying true to the original source.
Great for noticing details in music that might be missed with other speakers.
Can be compared favorably with high quality headphones.
Cons:
Not ideal for casual listening or for those who prefer a lot of bass.
Each speaker unit requires its own power outlet.
Requires additional equipment for optimal use, such as an external soundcard or audio interface, TRS to TRS or TRS to XLR cables, and possibly isolation pads and soundproofing.
Placement and room acoustics significantly affect the sound quality.
Very directional, with the best sound only achieved when sitting in the "sweet spot".
External noises like fans, coolers, and ACs can interfere with the sound quality.
Key Differences Between The Neumann KH120 And The Yamaha HS5
The main differences between Neumann KH120 and Yamaha HS5 are largely defined by their price, sound quality, power output, and the user needs they cater to.
Firstly, the Yamaha HS5, being a more affordable option, is often praised for its brutally honest sound. It's specifically designed to deliver crisp sounds without added bass or treble frequencies that can distort the true mix.
However, due to its size, some users believe it lacks in bass output. This makes it an ideal choice if you require reliability and affordability and are not heavily reliant on deep bass frequencies in your mixing and mastering work.
Contrarily, the Neumann KH 120 A, although more expensive than Yamaha HS5 features the same sized 5-inch woofer with both woofers and tweeters outputting 50W of power. It's praised for maintaining consistent sound performance. But some opinions suggest that smaller size doesn't justify its high price when compared to larger monitors like Yamaha HS8.
The Neumann KH 120 A is greater in price but delivers a consistent sound performance.
The Yamaha HS5 is more affordable, offering clean sounds without adding base or treble frequencies.
In terms of ranking according to certain sources:
Yamaha HS8, not HS5 is regarded as a top performer among high-end studio monitors,
Neumann KH 120 A ranks third,
In 2023 alone though, Neumann KH120 was considered one of the best studio monitors but wasn't directly compared with Yamaha models.
Conclusively, your choice between these two should depend on specific preferences such as budget constraints & need for consistent performance if choosing Neumann KH120, or affordability plus clean undistorted sounds when opting for a Yamaha HS5..
| Specifications | Neumann KH120 | Yamaha HS5 |
| --- | --- | --- |
| Amplification | Biamplified (50Watt + 50Watt) | 2-Way bass-reflex bi-amplified (45W LF plus 25W HF) |
| Speaker System | 2 way monitoring speaker system featuring a 5.25 inch long throw woofer and 1inch titanium fabric dome tweeter | Nearfield studio monitor with 5" cone woofer and 1" dome tweeter |
| Manufacturing Tolerance | Precision manufactured to ± .5db tolerance | Not specified |
| Enclosure | Compact and rugged, non resonant Aluminum enclosure | Not specified |
| Frequency Response | 52 Hertz -21 kiloHertz, ± 3 dB | 54Hz-30kHz frequency response |
| Power Amplification | Not specified | High-performance 70W power amplification |
| Response Controls | Not specified | Room Control and High TRIM response controls |
| Inputs | Not specified | XLR and TRS phone jack inputs accept balanced or unbalanced signals |
What You Need To Know About Neumann KH120
The Neumann KH120 is a top-notch biamplified speaker system that packs a punch with 50Watts for each its two channels. It features a hard-hitting 5.25-inch long-throw woofer and a crisp, clear 1-inch titanium fabric dome tweeter. The folks at Neumann have taken the time to manufacture each pair of these speakers to within ± .5db tolerance, so you know you're getting excellent sound staging and imaging with every unit.
Don't be fooled by its compact size - this little powerhouse is built tough with an aluminum enclosure that doesn't resonate. That means it puts out pure sound without any cabinet-induced coloration muddling the audio. Plus, it's free field frequency response ranges from 52 Hertz all the way up to 21 kiloHertz (± 3 dB), so you're covered across a broad spectrum of sounds.
Say goodbye to lugging around bulky speakers and say hello to portable power with the Neumann KH120! You can find more information about these superb monitors on their official product page.
My 1 Month Review Of The Neumann KH120
Introduction
Let me start this review by saying I have used these Neumann KH120 speakers for roughly a month now. I'm no professional audiophile, but as an amateur musician and music lover, I do appreciate good sound quality. And ladies and gentlemen, these speakers deliver.
Sound Quality
Now, the first thing that strikes me with the Neumann KH120 is its exceptional sound quality. This isn't just about how loud they can get - although they definitely can fill a room - it's about the sheer clarity of the audio. My previous studio monitors were good but compared to these bad boys? They're on different planets.
Whether it's music or movies, every note and dialogue piece sounded beautiful with a deep bass range, clear mids and sparkling highs. The Neumann KH120 does an incredible job of representing all frequency ranges without any bias.
Ease of Use/Installation
The second thing I want to touch on is how user-friendly these speakers are.
Out of the box, setting up was straightforward thanks to the comprehensive instruction manual included. Any apprehensions that came with using such high-end gear were quickly put at ease. The controls are intuitive and easily accessible which makes adjusting levels a breeze.
Durability and Design
Thirdly, you notice immediately upon unboxing that these monitors are built like tanks! They have a rugged yet elegant design that assures you of their durability without compromising on aesthetics.
After one month of heavy use, not once did they seem overwhelmed or show any signs of wear or tear whatsoever.
Also worth mentioning is their compact size: despite being small enough to fit any studio setup comfortably, they pack quite a punch in terms of performance.
In Summary:
- Exceptional sound quality across all frequency ranges
- User-friendly installation process
- Robust build quality yet aesthetically pleasing
So there you have it - my hands-on experience with the Neumann KH120 after one month of use. Sure enough, there might be comparable options out there but for my money's worth?
I would recommend them in an instant.
No matter what your audio needs might be – whether for music production or just having high-quality sound at home – you're definitely getting value-for-money with these speakers.
What You Need To Know About Yamaha HS5
The Yamaha HS5 is a top-notch, nearfield studio monitor you'll want to check out. It's 2-way bass-reflex, bi-amplified and it has a 5" cone woofer and 1" dome tweeter. This monitor can play sounds from as low as 54Hz to as high as 30kHz. That's a lot of range! You'll get powerful audio thanks to its 45W LF plus 25W HF bi-amp system that gives total power amplification of 70W.
For flexibility, the Yamaha HS5 has Room Control and High TRIM response controls. Plus, it comes with XLR and TRS phone jack inputs. Whether you've got balanced or unbalanced signals, this monitor can handle them all.
If you're curious about the nitty-gritty details of the HS5 monitor, head over to Yamaha's official page. There you'll find more in-depth information on what makes this product tick. Just remember; great sound doesn't have to be complicated and with the Yamaha HS5, it certainly isn't!
My 1 Month Review Of The Yamaha HS5
After a month of testing the Yamaha HS5, here are my thoughts:
Sound Quality
The sound quality from these speakers is simply exceptional. The highs are crystal clear, the mids have great body to them and the lows really hit.
I'm not an audio engineer by any means, but even to my untrained ears, I could immediately appreciate the balanced and accurate sound reproduction.
User Experience
One of the things that really stood out to me was how easy it was to set up and use these monitors.
All you have to do is take them out of the box, connect your source via XLR or TRS cables (sadly not included), dial in your room controls on the back (if necessary) and you're good to go.
Build Quality & Aesthetics
The Yamaha HS5 feels sturdy and well-built.
It doesn't feel like a cheap piece of tech gear that's going to break any moment.
Furthermore, I love its minimalistic design.
The white cone with black exterior looks elegant yet professional. It's compact enough that it easily fits on my desk without consuming too much space.
Noise Floor & Overall Performance
The noise floor is amazingly low with these monitors.
I haven't experienced any noticeable hiss or hum during my usage even at higher volumes. This allows for deeper immersion into whatever music or audio project you're indulging in.
Bang for Buck
Finally, considering their price point,I believe they offer excellent value for money.
You might find cheaper alternatives out there but remember: you pay for what you get.
In summary:
- Superior Sound Quality
- Easy Setup and Use
- Sturdy Build & Elegant Design
- Low Noise Floor
- Great Value for Money
All in all,
I am very satisfied with my purchase.
The Yamaha HS5 offers a listening experience that I believe would please both audiophiles and casual listeners alike.
Who The Neumann KH120 Is For & Why You Might Choose It Over The Yamaha HS5
The Neumann KH120 is undoubtedly designed for the discerning listener, and it's especially perfect for those who value authentic audio performance and top-tier manufacturing quality. If you are enthusiastic about acoustic music or if you're an at-home studio editor, the Neumann KH120 might just be the right fit for your needs.
Why Choose Neumann KH120?
Though its compact size may lead some to underestimate its capabilities, this speaker offers a remarkably impressive sound quality. Here's why you might consider investing in it:
• Stunning Acoustic Performance: The Neumann KH120 delivers captivating sound quality, particularly with acoustic music genres. Instruments like plucked strings resonate beautifully through these speakers while small group performances are presented with striking clarity.
• Precise Positioning: With adequate positioning, these speakers deliver superior spatial realism that's hard to match.
• Durable Construction: The clean-lined metal design is indicative of high-grade German industrial craftsmanship.
• Incredible Detail: Exceptional attention to detail without being harsh on the ears makes every listening session a delight.
However, always remember that personal preferences and listening environment can significantly influence one's perception of sound. Therefore, I strongly recommend auditioning these monitors before making a purchase decision.
While they're excellent near-field speakers for small to medium-sized rooms or studios and offer stunning accuracy across frequencies, their maximum SPL is somewhat limited which makes them unsuitable for larger rooms or applications requiring very high volume levels.
Note:
One potential drawback associated with Neumann KH120 is the considerably high price of its mounting adapters and accessories.
Nonetheless, if what you seek should include impeccable auditory clarity, incredible construction quality, clean aesthetics combined with superb adaptability suited perfectly towards acoustic music; Give these a listen! You may find they outweigh their cost in performance!
Who The Yamaha HS5 Is For & Why You Might Choose It Over The Neumann KH120
The Yamaha HS5 is designed for music professionals who need audio clarity, especially those working in a smaller workspace or studio. Here's why this product might appeal to you:
• High-Quality Sound:
You need speakers that offer high-quality, clear sound. Review data suggests the Yamaha HS5 meets this requirement perfectly. It might not have the low-end response of more expensive counterparts, but it provides clarity that surpasses most other brands in the same price range.
• Flat Response:
If you prefer a more colored sound with dips in the mids, this might not be for you. But if you want a flat response where every detail of your tracks shines through without alteration, this would be an ideal choice.
• Mixing and Mastering:
This is particularly beneficial if you mix tracks and need to hear exactly what's going on within your songs. The Yamaha HS5 allows for minute adjustments with each frequency band and offers exceptional stereo separation.
Connectivity: It's worth noting these speakers do require extra investment and set up to reach their full potential:
They need individual power sources
High-quality cables are necessary (TRS to TRS or TRS to XLR)
An external sound card or audio interface is required
Room Acoustics:
The speakers' performance depends largely on your room acoustics and placement. To get the best out of them, consider investing in isolation pads or soundproofing your studio.
Note:If bass frequency monitoring is a priority for you, consider supplementing them with a subwoofer like Yamaha HS8S or quality headphones such as ATH M50X.
Remember that these are not casual listening speakers; they're precision tools designed to help professionals ensure their mixes sound good everywhere. If that's what I'm after, then it's worth considering the Yamaha HS5.
If you're not completely sold on either the Neumann KH120 or Yamaha HS5 as the studio monitor for you, no worries. I have compared the Neumann KH120 with a bunch of other popular studio monitors in my other posts.
You might find these ones interesting: Neumann KH120 vs Kali Audio LP-6 V2, Neumann KH120 vs Genelec 8010A, Neumann KH120 vs JBL One Series 104 and Neumann KH120 vs IK Multimedia iLoud MTM. They might help you make a more informed choice and find the perfect match for your sound setup!
FAQs
How does the size of both the Yamaha HS5 and Neumann KH 120 A impact their overall sound quality?
The size of a studio monitor can greatly affect its sound output, particularly in terms of bass frequencies. The Yamaha HS5, being smaller, has been reported by some users to lack in bass response. This may be attributed to its compact design which might limit the depth and power of low-frequency sounds. On the other hand, despite being compact as well, the Neumann KH 120 A is known for maintaining consistent sound performance across all frequencies.
If I'm aiming for professional-quality audio mixing, which studio monitor would best provide that level of performance?
While both monitors are commendable options for audio mixing purposes, if you're aiming for professional-grade quality and budget isn't a constraint then considering a higher-end model like Neumann KH 120 A might be beneficial due to its renowned consistency in sound output. However, it's always important to remember that personal preference plays an integral role here.
In terms of longevity and durability, how do these two models fare against each other?
Both Yamaha and Neumann are reputable manufacturers known for producing durable products with high build quality but specific reviews regarding the durability or life span weren't included in this comparison guide. However general consensus suggests that higher price often entails better construction materials such as found on Neumann KH 120 A, possibly leading to enhanced longevity compared to more affordable alternatives like Yamaha HS5.
I work from an unconventional space with limited room; will either option still perform at peak capabilities without compromising on sound fidelity?
Yes! Both options are designed keeping small spaces in mind hence neither should compromise on their performance even if placed at unconventional spaces. The compact nearfield design used by monitors such as Neumann KH 120 A ensures fidelity even when positioned close to walls or corners but it's always recommended that you take your room acoustics into account while setting up your equipment.
Buyer's Guide: Important Things To Consider & Look Out For When Buying Speakers
1. Understand Your Needs
Before you dive into the vast sea of audio equipment, it's crucial to clearly identify your needs. Are you a budding music producer or a seasoned sound engineer looking for an upgrade?
The answer will guide your buying decisions. Whether you're considering the Yamaha HS5 studio monitors or the Neumann KH120, understanding their specifications and how they align with your requirements is essential.
2. Check for Sound Quality and Accuracy
When it comes to purchasing monitor speakers online, one attribute towers above all others - sound quality. Studio monitors are not like regular speakers; they must provide accurate and detailed sound reproduction. Therefore, go for brands known for their precision and transparency like Yamaha or Neumann. A pair such as the Neumann KH120, renowned for superb sound quality, is an excellent choice in this regard.
3. Research Brands and Models Thoroughly
Not all monitor speakers are created equal - remember that mantra when shopping online! Invest some time in product comparison by reading reviews from professional users who have hands-on experience with different models.
Leading brands such as Yamahas or Neumanns often rise to the top because they consistently deliver high-quality products.
4. Consider Your Budget
While we'd all love an unlimited budget when shopping for our dream professional audio monitoring system, financial reality often sets boundaries on what we can afford. You don't always have to aim high-end; there are affordable alternatives like `Yamaha HS5`, which still delivers excellent performance at a lesser cost compared to other high-end models.
5. Carefully Evaluate Speaker Size Vs Room Size
Size does matter when buying monitor speakers online! The physical size of studio monitors significantly influences how well they'll fit into your workspace both physically and sonically - especially if your room isn't acoustically treated.
6. Understand Frequency Responses
Achieving balanced audio output across various frequencies is critical in getting accurate mixes from studio monitors – hence knowing frequency responses beforehand is crucial in choosing studio monitors that will best serve you.
7. Always Check for Return Policies
Unlike buying in-person where you can assess sound quality upfront before purchase, shopping online requires a leap of faith – and sometimes mistakes happen! Therefore, always ensure return policies that favor customers should things not turn out as expected exist before finally hitting that purchase button
About Author
Lyrics
Please save some lyrics first.