You're ready to make a big purchase, but you're having trouble deciding between these two powerhouses, the Neumann KH120 and the Kali Audio LP-6 V2.
Trust me, I know how difficult that decision is... especially if you have no plans on whipping out that dreaded return postage label!
You know how the saying goes, buy right, buy once! Or something like that...
Either way, I've got you covered!
I've broken down the good, the bad and the ugly of these babies, so providing you have a clear idea of exactly what you plan on doing with it, you will have a clear idea on which one is best for you, by the end of this article.
Let get into it...
At A Glance:
Neumann KH120
Neumann KH120 Pros & Cons
Pros:

High quality sound.
Excellent for acoustic music.
Small groups of players are presented magnificently within the soundstage.
Exceptional detail, but never harsh.
Rich lows that surpass the level of quality and quantity from similar sized monitors.
High quality German industrial craftsmanship.
Tonally accurate speakers from top to bottom of the frequency spectrum.
Excellent bass extension for their size.
Impressive level of detail resolution and excellent imaging.

Cons:

Very high cost of Neumann mounting adaptors and accessories.
Maximum SPL is somewhat limited, not recommended for larger than a medium-sized room.
No low-mid bump or midrange thickness or artificial high frequency sparkle, may not be to everyone's taste as a listening speaker.
Kali Audio LP-6 V2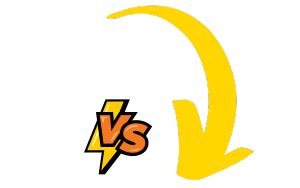 Kali Audio LP-6 V2 Pros & Cons
Pros:

Great value for the money.
Pretty well behaved frequency response.
Good for listening at a desk or at a distance of around 9ft/3m.
Offers plenty of options at the back.
Recommended by professionals in the audio industry.
Has a flat, neutral sound that aids in accurate mixing.
Low end is very present but not overpowering.
High end is also very balanced.
Comes with 3 different connections: RCA, TRS, and XLR.
Offers more than what you pay for.

Cons:

Doesn't get super loud, especially at some distance.
Annoying blue light that cannot be turned off.
Pretty big in size.
No high pass filter option for using them with a sub.
No built-in EQ.
Key Differences Between The Neumann KH120 And The Kali Audio LP-6 V2
The main differences between Neumann KH120 and Kali Audio LP-6 V2 are in their performance features, bass output, frequency response, and cost.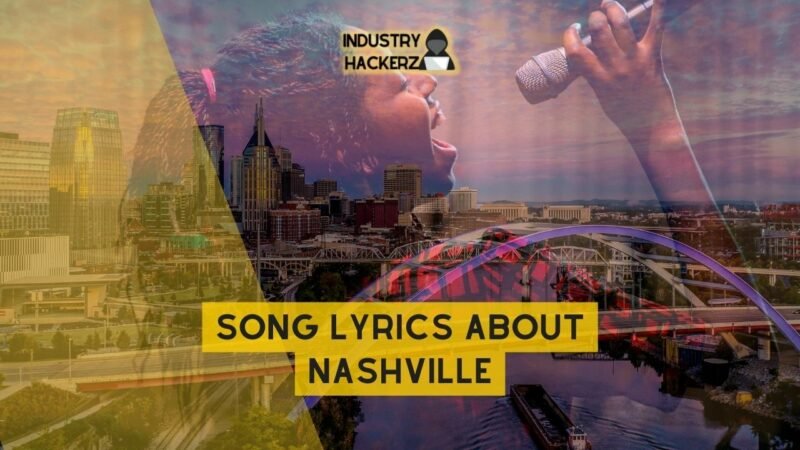 You Should Read This Next!
Neumann KH120 is distinguished for its superior sound reproduction quality, albeit with less bass. An significant feature of the KH120 is its linear frequency response, which contributes to an accurate and full audio output despite its compact size. Furthermore, it maintains high fidelity over time. However, all these attributes come at a higher cost.
In contrast, the Kali Audio LP-6 V2 offers a balance of affordability and professional-level performance. Its notable features include an advanced waveguide that enables 3D imaging and clear sound reproduction. Also, user experiences suggest that it delivers louder and deeper bass in comparison to the KH120.
In terms of frequency range,
The Kali Audio IN-8 V2's range extends about 13Hz lower than the Neumann KH120.
Despite their compact sizes, both monitors are capable of producing full-range sounds.
These studio monitors are versatile with both featuring balanced XLR inputs along with options for RCA inputs or TRS (in case of LP-6 V2), making them adaptable to different audio setups.
These differences highlight that while both models are highly recommended by audio professionals and enthusiasts for home recording or professional use considering their respective performances and price points, the decision between Neumann KH120 versus Kali Audio LP-6 V2 would ultimately depend on specific user preferences and requirements.
| Specifications | Neumann KH120 | Kali Audio LP-6 V2 |
| --- | --- | --- |
| Amplification | Biamplified (50Watt + 50Watt) 2 way monitoring speaker system | Not specified |
| Speaker Components | 5.25 inch long throw woofer and 1inch titanium fabric dome tweeter | Dual Layer Voice Coil |
| Manufacturing Tolerance | Precision manufactured to ± .5db tolerance | Not specified |
| Enclosure | Compact and rugged, non resonant Aluminum | Not specified |
| Frequency Response | Free field frequency response of 52 Hertz -21 kiloHertz, ± 3 dB | Not specified |
| 3D Imaging Waveguide | Not specified | Allows you to hear a 3-D soundstage from a stereo pair of speakers |
| Low Noise Port Tube | Not specified | The LP-6 has the clean, punchy bass of a front-ported speaker with very low noise from the port tube |
| Boundary EQ | Not specified | Kali Audio's signature Boundary EQ settings |
| Output | Not specified | With 85 dB continuous output at 2 meters (roughly 6 feet,) and 20 dB of headroom, the LP-6 is plenty loud for almost every 1 or 2 person listening space |
What You Need To Know About Neumann KH120
Meet the Neumann KH120, a kick-butt monitoring speaker system. It's got a biamplified design with an impressive 50Watt + 50Watt setup. This means clear and powerful sound all day, every day! The speaker features a 5.25 inch long throw woofer and a 1inch titanium fabric dome tweeter for top-notch audio quality.
The best part? These speakers are made with ultra-precision to ± .5db tolerance. This guarantees that each pair works together like twins, delivering terrific sound staging and imaging.
So if you're into music or sound production, these speakers will make your work stand out with precision and clarity.
Even though it packs serious power, the Neumann KH120 is still super compact. It comes in a tough non-resonant Aluminum enclosure that cuts out any weird noises from the cabinet itself. In other words, this little box only delivers the sounds you want to hear!
Last but not least, it has an awesome free field frequency response from 52 Hertz all the way up to 21 kiloHertz! And it nails this range with just ±3 dB difference at max! That means it can capture a wide range of sounds without getting distorted or losing accuracy.
Ready to take your sound experience to new heights? Check out more details on their official page here. The Neumann KH120 promises performance that's worth every cent - loud and clear!
My 1 Month Review Of The Neumann KH120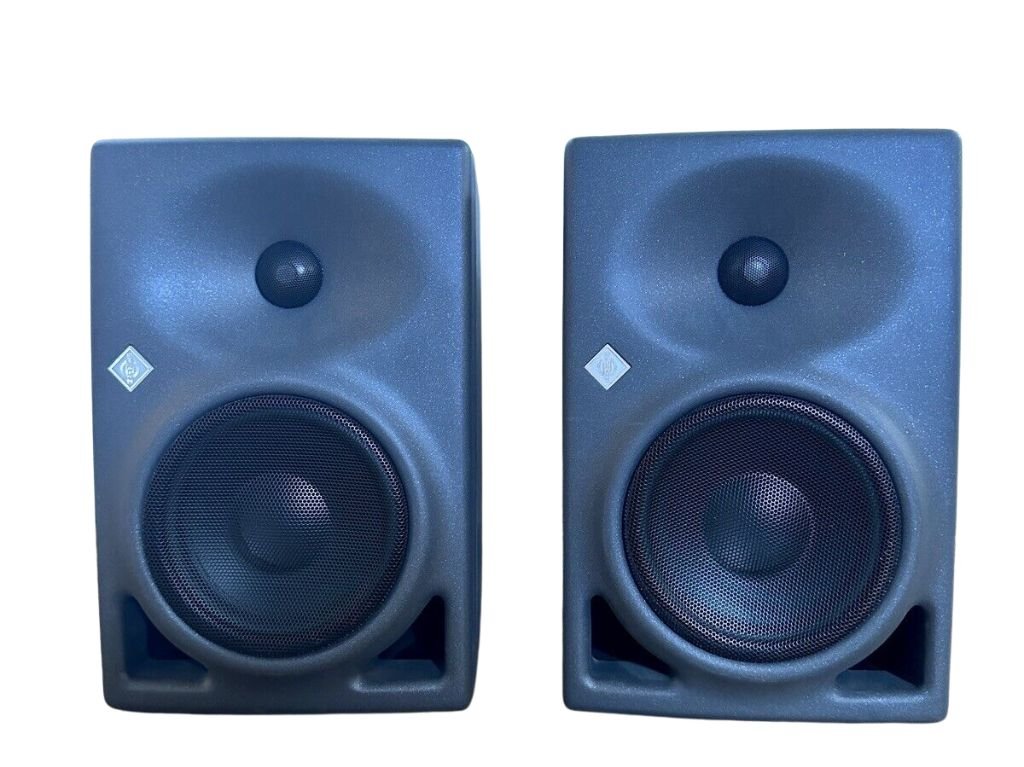 Initial Impressions
From the moment I laid my eyes on the Neumann KH120, I could tell we were going to have a fantastic journey together. Its sleek, modern design exudes a certain level of sophistication that you don't often come across with studio monitors.
I unboxed it with eager anticipation, handled it with care as its robust construction gave me confidence that this was a piece of equipment built to last.
Loving The Sound Quality
In the first week of using the Neumann KH120, I was floored by its incredible sound projection.
It's been a month now and every time I power up these babies, their ability to deliver high-frequency clarity and tight low-end precision continues to amaze me.
Whether it's rich harmonic complexities from a jazz record or thumping bass lines from an EDM track - this monitor delivers everything in pristine detail. It truly has elevated my music production and mixing experience on so many levels.
The Versatility Factor
One thing about the Neumann KH120 that has made an impression on me is its versatility.
The rear-panel controls are easily accessible allowing me to quickly make tweaks depending upon what genre of music I'm working on. From rock to classical or hip-hop; adjusting EQ levels is just so effortless and intuitive making this studio monitor very user friendly.
All About That Precision
The Neumann KH120 allows me to hear every single detail in my mixes with absolute precision. And when I say every detail...I mean every single detail.
It lets you hear all those subtle nuances that come alive in your mix; something average monitors just can't do.
• The precision stereo image
• Exceptional level of depth
• Unparalleled transient response
All these aspects have combined into creating an audio masterpiece which allows for precise decision making during mixing sessions.
To Conclude
After one month using the Neumann KH120, I can confidently say they're an indispensable addition to my studio setup.
Yes, they're a bit pricier than average monitors but trust me when I say - they're worth every penny! These are not just speakers; they're your reliable companion for all your audio endeavours offering unrivalled sonic clarity and precision like no other.
Despite being sceptical initially about shelling out that extra cash for them, in retrospect, it's one of the best decisions I've ever made!
So here's my advice - if you're serious about sound production then don't hesitate. Invest in yourself and add these beauties into your toolkit. You won't regret it!
What You Need To Know About Kali Audio LP-6 V2
The
Kali Audio LP-6 V2
is a beast in the world of studio monitors! It has an awesome 3D Imaging Waveguide that lets you hear sounds from all angles. You won't just be listening to music, you'll be living it.
These speakers have a special Dual Layer Voice Coil too. It makes the sound cleaner and louder without making any annoying noises. So, even when you blast your favorite tunes, they'll sound crystal-clear.
One cool feature of the Kali Audio LP-6 V2 is its Low Noise Port Tube. This thing gives out strong bass sounds, like a front-speaker does but with zero noise. Your beats will always be punchy and clean - just how you like it!
Another feature we love is the Boundary EQ settings. These let you adjust the sound to fit your room perfectly, so whatever space you're in – home studio, editing bay or control room - your music will always sound right on point.
And did we mention how loud these things can get? With 85 dB continuous output at about 6 feet away and another 20 dB of headroom, this speaker can really fill up your space with amazing sound.
So whether you're an aspiring musician or just love listening to music as it's meant to be heard, this could be just what you're looking for!
My 1 Month Review Of The Kali Audio LP-6 V2
Sound Quality
After a month of testing the Kali Audio LP-6 V2, I've found that the sound quality is absolutely top-notch.
It's hard for me to overstate just how clear and detailed the audio is on this speaker. The clarity and definition are exceptional, making everything from high-energy pop to delicate classical music come across beautifully.
There's an excellent balance in the sonic spectrum.
The highs are crisp, but never harsh.
The mids are well-defined, allowing vocals and instruments to shine through clearly.
And the lows? Solid. Punchy without being overpowering.
Build Quality
In terms of build quality, this unit feels solidly constructed and durable.
The casing doesn't rattle or resonate when handling lower frequencies which is always a good sign.
User Experience
Now let's talk user experience. The Kali Audio LP-6 V2 was straightforward to set up right out of the box.
I do appreciate when something works as it should without needing to dive into a confusing manual. Needless to say, I was very pleased with my hands-on experience.
Value for Money
One thing that needs mentioning about these speakers is their value for money. For their price point, they're delivering a level of performance that punches way above its weight class.
I've paid more for speakers in the past that didn't sound nearly as good as this.
In Conclusion...
After a month with them, I have nothing negative to say about these speakers. They perform exceptionally well across different genres of music and have maintained consistent performance levels throughout my time using them.
The Kali Audio LP-6 V2 isn't just another set of speakers; they're an investment into your audio listening pleasure - possibly one of the best you could make at this price point!
Who The Neumann KH120 Is For & Why You Might Choose It Over The Kali Audio LP-6 V2
Quality Sound Performance:
The Neumann KH120 is for the discerning audiophile who values performance and quality. From review data, it's seen that these speakers make an instant impression; a testament to their exceptional sound quality. Whether you're a hobbyist working in your home studio or simply seeking pure listening pleasure, the KH120 delivers a staggering sound quality that is hard to ignore.
Accurate and Pleasing Music Rendering:
If you have a taste for acoustic music, particularly "early music," orchestral or jazz genres, the KH120 will not disappoint. The nuances of instruments such as harp, lute, theorbo, viol and harpsichord are magnificently presented within the soundstage. Strings sound fantastic and small groups of players are vividly reproduced.
But remember - positioning of speakers and listener is paramount to achieve optimal performance with denser orchestral recordings.
Aesthetically Pleasing Design:
Beyond its impressive audio capabilities, this speaker also scores high on aesthetics. Its clean-lined metal design reflects fine German industrial craftsmanship that complements any décor while exuding an air of sophisticated classiness.
Price Point Advantages:
Based on review data, many believe that Neumann KH120A outperforms other models in its price category such as Focal and Adam. Despite its diminutive size relative to its competitors, its sonic output easily surpasses expectations.
Considerations :
As a potential buyer thinking about practicality:
The KH120 speakers are best suited for medium-sized rooms due to their SPL limitation.
The cost of Neumann mounting adaptors and accessories may feel high.
However, if you prioritize accuracy across the frequency spectrum over artificially enhanced sounds or prefer well-recorded acoustic music with excellent imaging both side-to-side and front-to-back then Neumann's KH120 would be an ideal choice.
With all factors considered - performance-wise these speakers are highly recommended by seasoned audiophiles and professionals in the audio industry alike!
Who The Kali Audio LP-6 V2 Is For & Why You Might Choose It Over The Neumann KH120
Kali Audio LP-6 V2 is ideal for people looking for superior sound quality and value for money in their audio equipment. This could range from aspiring music creators, home studio owners, to music connoisseurs who prioritize audio fidelity.
You might choose to buy the Kali Audio LP-6 V2 if you're in search of:
Quality Sound: The speakers offer a well-balanced frequency response resulting in a clean, neutral sound. This allows you to hear your tracks as they truly are, helping improve your mixes.
Genuine Value: Numerous reviews praise the solid performance these speakers deliver at their price point. They offer features and sound quality compared to higher-end models.
Versatile Options: They come with three different connection types (RCA, TRS, and XLR), catering to different usage scenarios and equipment preferences.
Keep in mind that these speakers are not designed for super loud volumes or listening at a distance; they work best at around 85dB or 9ft/3m.
Some potential challenges might be the size of the speakers - they can be quite large for some desk setups. Additionally, while providing lots of customization options on the back end, an internal high pass filter is absent which may affect those planning on using them with a subwoofer.
The Kali Audio LP-6 V2's back story also speaks volumes about its quality craftsmanship - it's born from experienced engineers who formerly worked on designing JBL's 3 and 7 series.
Most importantly, users love these speakers because they inspire creativity and enhance the enjoyment of listening to music. With Kali Audio LP-6 V2's combination of superior sound quality and exceptional value for money, you're making a smart choice for your audio needs.
If the Neumann KH120 and Kali Audio LP-6 V2 comparison in this post didn't quite hit the mark for you, don't worry. I've delved into a few other product matchups that might better suit your needs.
Have a look at my assessment of Neumann KH120 vs Genelec 8010A for an interesting perspective on two studio monitor heavyweights. Or perhaps you're interested in how the Neumann stacks up against different rivals?
In that case, check out Neumann KH120 vs JBL One Series 104 and also Neumann KH120 vs IK Multimedia iLoud MTM. For those considering alternatives to the Kali Audio LP-6 V2, I suggest reading my comparison between Yamaha HS5 vs Kali Audio LP-6 V2.
FAQs
What are the specific use-cases where the Neumann KH120 could outperform Kali Audio LP-6 V2?
The Neumann KH120 is often recommended for situations where accuracy of sound reproduction is paramount. Given its impressively linear frequency response and ability to maintain this accuracy over time, it may be particularly suitable for critical listening sessions or mixing/mastering applications where precision is key.
Also, if you prefer a more flat and neutral sound rather than a prominent bass, then KH120 will suit your needs better.
Would I notice any significant difference in bass performance between these two models?
Yes, according to user feedbacks, there could potentially be noticeable differences in bass performance between these two models. The Kali Audio LP-6 V2 reportedly offers deeper and louder bass compared to the Neumann KH120. This might make it an attractive option for genres or applications that demand heavier low-end response.
If my budget is limited but I still want professional-level performance, which model would be a better choice?
If cost-effectiveness is your primary concern while still wanting professional-level sound quality and performance, then Kali Audio LP-6 V2 would likely serve as a better option. It has been praised for delivering remarkable value at its price point without compromising on its competence as a studio monitor.
I am confused about what inputs I should go for depending on my audio setup. Can you provide some guidance on this aspect?
Both units feature balanced XLR inputs which can provide superior noise rejection especially when used with long cables in noisy environments.
However, if your audio source only provides TRS outputs then you may have an advantage choosing the Kali Audio LP-6 V2. Both monitors also offer RCA inputs which are common yet less optimal due to their unbalanced nature - they might pick up electrical noise along their cable length.
Buyer's Guide: Important Things To Consider & Look Out For When Buying Speakers
1. Know Your Room Size and Purpose
Firstly, understanding your workspace is crucial when buying studio monitors. The size and layout of your room can significantly affect the performance of your monitor speakers. Are you setting up a professional recording studio, or do you need audio speakers for a home studio?
For small rooms that lack proper acoustic treatment, nearfield monitors can be an excellent choice as they provide direct sound straight to your ears, minimizing the reflections from walls or ceilings.
However, if you're working in a larger space with professional audio equipment, reference monitors might be more desirable due to their ability to give an unbiased 'reference' point for mixing or mastering audio.
2. Active vs Passive Monitors
The distinction between active and passive refers to whether the speaker has an amplifier built into its housing. Active monitors come with built-in amplifiers which are tailored specifically for their drivers - great if you want plug-and-play convenience without requiring an external amp. However, passive monitor speakers afford more system tweaking flexibility but may require extra investment in separate amplification units.
3. Identify Your Budget
It's always ideal to set a realistic budget before diving into the world of online shopping for monitor speakers. Don't forget that equipment like cords or stands may not come included with your purchase and could add additional costs.
Remember: expensive doesn't always mean better when it comes to choosing studio monitors - what matters more is how well they match with your room acoustics and personal taste in sound quality.
4. Consider Frequency Response & Range
Frequency response, often labeled in Hertz (Hz), refers to the range of frequencies a speaker can reproduce accurately - from low bass notes all the way up to high treble frequencies.
A wider frequency range isn't necessarily indicative of better quality; however, it gives you an insight into how much detail the speaker can provide across different parts of spectrum - vital when scrutinizing mixes or recordings!
5. Evaluate Output Power
A common misconception is that higher output power (Watts) equals louder sound levels- but this isn't quite accurate! While power output does matter for reference monitors used in bigger spaces or studios; more important factors include speaker sensitivity and overall sound quality coupled with accurate reproduction capabilities.
Decide based on where you'll be using these audio speakers: If it's at home — where permissible volume levels are relatively low — then monstrously powerful units might just remain underutilized.
6. Check Customer Reviews & Brand Reputation
Online platforms have made it easier than ever before for consumers like yourself to find real opinions about professional audio equipment products out there!
Reviews not only offer first-hand experiences from other customers but also expose any potential shortcomings unmentioned by manufacturers themselves– making them invaluable assets while decision-making online!
Beyond reviews: evaluate brand reputation too – companies known for producing high-quality gear consistently will likely offer better after-sales support as well!
About Author
Lyrics
Please save some lyrics first.