You're ready to make a big purchase, but you're having trouble deciding between these two powerhouses, the Neumann KH120 and the JBL One Series 104.
Trust me, I know how difficult that decision is... especially if you have no plans on whipping out that dreaded return postage label!
You know how the saying goes, buy right, buy once! Or something like that...
Either way, I've got you covered!
I've broken down the good, the bad and the ugly of these babies, so providing you have a clear idea of exactly what you plan on doing with it, you will have a clear idea on which one is best for you, by the end of this article.
Let get into it...
At A Glance:
Neumann KH120
Neumann KH120 Pros & Cons
Pros:

High-quality sound that is great for acoustic music.
Small size but powerful.
Excellent spatial realism when positioned correctly.
Rich lows and exceptional detail.
High-quality German craftsmanship and design.
Very tonally accurate from top to bottom of the frequency spectrum.
Excellent bass extension for their size.
Impressive level of detail resolution and excellent imaging.

Cons:

Very high cost of Neumann mounting adaptors and accessories.
Maximum SPL is somewhat limited, not recommended for larger rooms.
Lack of low-mid bump, midrange thickness or artificial high frequency sparkle may not appeal to all listeners.
JBL One Series 104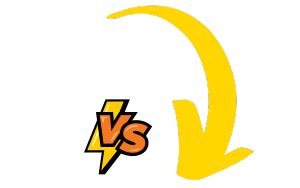 JBL One Series 104 Pros & Cons
Pros:

Designed for optimum performance at arm's length.
Can be used successfully as an entry level first set of reference speakers for home recording/production studio environment.
Good at reproducing digital masters produced in professional studio.
Performs well when tested using commercial HD evaluation recordings.
Accurate sound reproduction.
Well worth the price.
Lower midrange/midbass is quick and punchy.
Imaging is fantastic.
Sound is balanced and less ear fatiguing.
Excellent for the price point.

Cons:

Bit bottom heavy centered around 100Hz, up by about 3dB from a reference 1k Hz tone.
Mixes and masters made using the 104s may tend to be a bit light in the upper bass.
Top end is very peaky making some female vocals and guitars not sound good.
Midrange is extremely thin, making male vocals sound thin and lifeless.
Low end is nonexistent due to small speakers with small drivers.
Distort easily, making them uncomfortable for larger rooms.
Not a ton of fun to listen to due to lack of dynamics, no bass, thin midrange, and peaky top end.
Volume is less than expected for a 60-watt amplifier.
Shape of the speakers is unstable and easy to knock over.
Power cord doesn't fit tightly.
Key Differences Between The Neumann KH120 And The JBL One Series 104
The main differences between Neumann KH120 and JBL One Series 104 are primarily in their distinctive features which cater to specific sound production settings.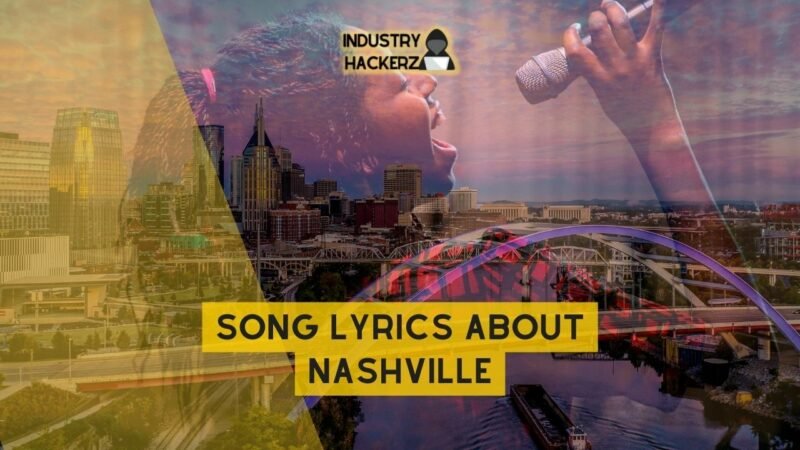 You Should Read This Next!
Neumann KH120 is reputed for its premium quality as a reference monitor. These compact bi-amplified nearfield studio monitors feature a 5.25" low-frequency driver (50W) and a 1" tweeter, thereby guaranteeing high performance worthy of the Neumann badge.

They also provide better horizontal directivity which makes them suitable for surround sound setups even though they are slightly smaller in size (5 inches) when compared to certain models within the JBL series.
On the contrary, JBL One Series 104 is popular within production workspaces due to user-friendly features such as front panel volume control and easy integration capabilities.
This series of monitors have been praised for their neutral and detailed sonic profile suggesting that they deliver clear, balanced audio output essentially making them great value speakers based on their performance relative to their lower cost.
Both models can deliver impressive sound quality in treated room conditions regardless of their size differences.
However the decision between Neumann KH120 or JBL One Series 104 largely relies on your specific requirements such as budget constraints or space availability, along with personal preference relating to audio quality like clarity or neutrality of sound reproduction. It is highly suggested to test both sets of monitors in your workspace before purchasing, if possible.
Difference in Size: Neumann KH120s are slightly smaller (5 inches)
Difference in Features: Neumann KH120 boasts better horizontal directivity suitable for surround sound setups while JBL One Series 104 provides front panel volume control for easy integration.
Difference in Performance: Both provide impressive sound quality but differ in terms of sonic profile - Neumanns being known for clarity while JBLs being praised for neutrality.
Difference in Price: While exact prices vary by retailer, generally the JBL One Series 104 is considered as more budget-friendly compared to Neumann KH120.
| Features | Neumann KH120 | JBL One Series 104 |
| --- | --- | --- |
| Power | Biamplified (50Watt + 50Watt) | Integrated 60-watt Class D power amplifier; 30 watts distributed to each speaker |
| Speaker system | 2 way monitoring speaker system featuring a 5.25 inch long throw woofer and 1inch titanium fabric dome tweeter | Coaxial 4. 5-Inch (118 mm) LF driver and 0. 75-Inch (19 mm) soft-dome HF driver |
| Manufacturing Precision | Precision manufactured to ± .5db tolerance ensuring perfectly matched pairs to deliver superb sound staging and imaging | - |
| Enclosure | Compact and rugged, non resonant Aluminum enclosure eliminates unwanted cabinet induced coloration | - |
| Frequency Response | Free field frequency response of 52 Hertz -21 kiloHertz, ± 3 dB | - |
| Compatibility | - | JBL104 reference monitors are compatible with most desktop and laptop computers, as well as home or professional recording equipment |
| Placement | - | Acoustically optimized for desktop Placement |
| Input options | - | Three sets of inputs allow connection with professional equipment, personal music players and consumer products |
| Smart features | - | Smart features include front-panel volume control and headphone jack with speaker mute feature |
| Input connectors | - | 2x 1/4-inch balanced; 2x RCA; 1x 1/8-inch unbalanced |
| Purchase includes | - | 1x extension monitor speaker wire (2-Conductor, 2 meters); 1x 1/8-inch (3. 5 mm) to RCA audio cable; 1x AC power cable; 1x quick setup guide |
What You Need To Know About Neumann KH120
Looking for crystal clear sound from a compact, high-quality speaker? The
Neumann KH120
could be the perfect fit for you! This 2-way monitoring speaker system is biamplified with a powerful 50Watt + 50Watt setup.
It comes with a 5.25 inch long throw woofer and a 1inch titanium fabric dome tweeter. These features work together to deliver an impressive sound range, from the deepest bass to the highest treble.
But it's not just about delivering great sound. Neumann also pays attention to precision and build quality. Each pair of KH120 speakers is manufactured to ± .5db tolerance, ensuring they're perfectly matched. This means you'll experience superb sound staging and imaging – like being in your own personal concert hall!
The Neumann KH120 is not only powerful but it's also built to last. The compact, rugged enclosure is made from non-resonant Aluminum. This design helps eliminate any unwanted cabinet-induced coloration or distortions in your music or audio.
Worried about how this speaker will perform in real-life scenarios? Well, its free field frequency response spans from 52 Hertz -21 kiloHertz (± 3 dB). This essentially means that it can accurately reproduce sounds across this entire frequency range when placed in an open space.
So if you're on the hunt for a high-quality, ruggedly built, and precise monitoring speaker system – the Neumann KH120 should top your list!
My 1 Month Review Of The Neumann KH120
First Impressions
Right out of the box, the Neumann KH120 had a sleek, professional look that immediately caught my eye. It's relatively compact, fitting comfortably on my desk without taking up too much space. The sturdy design feels robust yet not overly heavy – a balance that may seem minor, but for someone like me who values every inch of workspace, this is a crucial detail.
The Sound Quality
This is where the Neumann KH120 shines brightly. Simply put – the sound quality is exceptional.
I've been using it for about a month now and the level of detail in sound reproduction it provides is unparalleled.
Everything - from high frequencies to midrange sounds - carries a clarity that some other monitors fail to deliver.
Whether I'm mixing tracks or just listening to my favorite songs, I hear nuances that were lost before. This has allowed me to catch minor issues in audio mixes much quicker and easier than before.
One important feature worth mentioning is how consistent it performs at different volumes – there's no distortion even when I crank up the volume while diving into heavy bass tracks.
User Experience and Functionality
The user interface of KH120 is user-friendly and straightforward to use - perfect for professionals and hobbyists alike.
I was able to get it set up quickly without having to dive through complicated manuals or guides. The built-in equalizer options allow even more control over sound balance which adds an extra layer of customization that I appreciate.
Durability and Longevity
After a month with the Neumann KH120, it continues to perform flawlessly without any hiccups or signs of wear. Its rugged construction promises longevity, which in my opinion definitely justifies its price point. This monitor isn't only an investment in superior sound quality but also durability.
In conclusion:
The Neumann KH120 offers clear, detailed audio reproduction.
Its compact size doesn't compromise on sound output.
User-friendly interface combined with customization options make it versatile.
Durable build underpins its performance reliability.
To sum up my experience: The Neumann KH120 lives up to its reputation by delivering top-notch performance in every aspect - from initial setup all the way through daily usage. It has honestly elevated my audio editing skills while doubling as an excellent speaker system for everyday use too.
What You Need To Know About JBL One Series 104
The
JBL One Series 104
is a high-quality pair of reference monitors made for the music lover in you. They're designed to work with a bunch of devices, like your computer or music recording equipment. The speakers are built to sound great right on your desk, so you don't have to worry about finding the perfect spot for them.
They come with three sets of inputs. This means you can hook them up to professional gear, mp3 players, and many other devices. Plus, they've got cool features like a volume control on the front panel and a headphone jack that mutes the speakers when used.
These monitors boast a coaxial 4.5 inch LF driver and a 0.75-inch soft-dome HF driver, providing top-notch sound quality. They're powered by an integrated 60-watt Class D amplifier which splits 30 watts between each speaker for balanced audio output.
You'll find various input connectors at the back: two 1/4-inch balanced inputs; two RCA inputs; one 1/8-inch unbalanced input - quite versatile!
The package includes an extension monitor speaker wire (2-Conductor, 2 meters), an AC power cable, and a quick setup guide to help get you started. Also included is a handy-dandy audio cable which connects using an RCA at one end and an 1/8-inch (3.5 mm) jack at the other end.
My 1 Month Review Of The JBL One Series 104
Sound Quality
After a month of testing the JBL One Series 104, here are my thoughts:
Primary among them is the phenomenal sound quality. Each track I've played, regardless of genre, has come alive in a new way. Insightful midrange? Check. Punchy bass? You got it! Crystal clear highs? Oh yes! The clarity and depth of sound they deliver truly blew me away.
Design and Build
Additionally, I can't not mention their compact and sleek design. They're unobtrusive on my desk space but add an element of modernity that I adore.
The build quality also feels sturdy and durable - they definitely fit the bill as professional-grade monitors.
In terms of usability, adjusting volume or toggling between inputs has been more than simple with easy-to-access controls situated on the front panel.
Performance Under Pressure
Now, let's talk about how they perform under pressure.
Whether it's for prolonged listening sessions or cranking up the volume for a spontaneous dance party (we've all been there), these speakers didn't disappoint. There was no discernible distortion even at high volumes which is certainly an impressive feat.
Gaming Experience
For my fellow gamers out there wondering about its suitability for gaming: they are exceptional! The positional audio is precise, allowing me to immerse myself fully into my games. They have significantly enhanced my gaming experience over this past month.
So there you have it. To bullet point summarize:
Exceptional sound clarity across all ranges
Sleek design that fits well in any modern setup
User-friendly control panel
Performs well even at high volumes without distortions
Greatly enhances gaming experiences with accurate positional audio
To conclude, after having spent a full month with the JBL One Series 104, I can confidently say that these speakers have left me incredibly pleased with their overall performance and value; so much so that I would highly recommend them to anyone in need of reliable studio monitors on a budget.
Who The Neumann KH120 Is For & Why You Might Choose It Over The JBL One Series 104
Who is the Neumann KH120 for?
The Neumann KH120 is a perfect fit for audio enthusiasts and professionals who value exceptional sound quality and precision in their listening experience. They are ideal for those who have an appreciation for acoustic music, jazz, and orchestral recordings.
The speakers would also be a great addition to your home studio if you're engaged in studio/editing work. Moreover, if you enjoy listening to music not only as a hobby but also as an essential part of your daily routine, Neumann KH120 is intended just for you.
Why choose the Neumann KH120?
Choosing the Neumann KH120 could be driven by several factors:
• Premium Sound Quality: Based on user reviews, the speakers deliver staggering sound quality, incredible detail resolution and superlative spatial realism. Voices and instruments like harp, lute, theorbo, viol and harpsichord are rendered magnificently.
• Precise Imaging: The speaker set has been praised for its excellent imaging capabilities which make it particularly suitable for orchestral recordings or other genres where precision of positioning plays an important role.
• Build Quality: The sleek metal design exudes German industrial craftsmanship ensuring longevity along with aesthetic appeal.
However, do note that these speakers come with a high cost attached to their accessories. Additionally while they offer excellent bass extension due their small size they may not be suitable for larger rooms due to limited SPL capabilities.
Remember that one person's experience can differ from another's based on taste and preferences so always audition monitors before buying them.
Your journey towards owning something special both in terms of performance and manufacture could start with including the Neumann KH120 on your audition list.
Note:
No speaker system is perfect but many users deem that at this price point the level of accuracy delivered by these speakers far surpasses others in competition.
Who The JBL One Series 104 Is For & Why You Might Choose It Over The Neumann KH120
The JBL One Series 104 is designed for those seeking an entry-level reference system. It's particularly useful for home recording or production studio environments.
You might be considering these speakers because they offer a robust sound quality at an affordable price point. As noted by a retired professional audio engineer, the 104s do a credible job of reproducing digital masters and perform well with commercial HD evaluation recordings.
Key Features:
- Accurate Sound Reproduction
- Ideal for Home Recording/Production Studio Environments
- Affordable Price Point
There are a few considerations to bear in mind before purchasing the JBL One Series 104. They're reported as being somewhat bass-heavy centered around 100Hz and might impact bass overtones in the 200-250 Hz range.
A Possible Issue:
- Bass-heavy sound might affect the mix
However, the consensus is that if your mix sounds good on these speakers, it will likely only need minor tweaking when played back on other reference systems.
For some users, there have been issues with volume and distortion when used to fill larger rooms. These speakers deliver fine output at arm's length but may struggle beyond that distance.
Potential Drawbacks Include:
- Distortion at high volumes
- Lack of power for larger rooms
- Limited low end due to small drivers
On the flip side, many users praise their fantastic imaging capability afforded by their coaxial drivers.
Strong Points Include:
- Accurate and detailed imaging
- Quick and punchy mid-bass
Based on user reviews, you could face initial setup challenges with balanced plugs leading to low volumes. Switching to RCA plugs seems to rectify this issue while boosting midrange performance.
Solutions Identified:
- Use RCA plugs for louder volume
In summary, the JBL One Series 104 offers credible performance especially at its price point but may require additional equipment such as DAC/Amp combo or careful placement to fully capitalise on its features. For an entry-level reference system in a small studio environment or even personal use at home, these could be worth your consideration.
If the Neumann KH120 and JBL One Series 104 didn't quite tick all the boxes for you, no worries—I've written several other posts comparing similar products that might be more up your alley. Take a glance at my detailed comparison of the Neumann KH120 vs IK Multimedia iLoud MTM.
Or, if you're interested in Yamaha's offerings, I've got three insightful reviews: one pits Yamaha HS5 against Kali Audio LP-6 V2, another squares off Yamaha HS5 with Genelec 8010A, and finally, there's a head-to-head between Yamaha HS5 and JBL One Series 104.
So feel free to check those out—I'm confident you'll find some useful insights!
FAQs
1. In terms of performance, how do the Neumann KH120 and JBL One Series 104 compare?
Both the Neumann KH120 and JBL One Series 104 deliver high-quality sound, although their strengths lie in different areas. The Neumann KH120 is known for its excellent horizontal directivity, making it a suitable choice for surround sound setups. On the other hand, JBL One Series 104 is lauded for its neutral and detailed sonic profile that provides clear and balanced audio output.
2. I have limited space in my workspace; will these speakers still work well in a small environment?
Yes, both models can perform excellently even in confined spaces. The slightly smaller size of the Neumann KH120, combined with its excellent sound reproduction capabilities makes it suitable for tight spaces. Similarly, the JBL One Series 104's smart features like front panel volume control allow easy setup even in smaller workspaces.
3. Should my budget be a determining factor when choosing between these two speaker models?
While both monitors offer great value, they are positioned differently price-wise. If you're on a tight budget but still want impressive performance relative to cost, then you might consider going for the JBL One Series 104. But if your priority is top-tier quality regardless of cost then you might lean towards purchasing the Neumann KH120s.
4. Are there unique features I should be aware of when comparing Neumann KH120 to JBL One series 104?
Indeed there are distinctive features with each model that make them stand out from one another. For instance, The Neumann KH120 this speaker boasts a compact bi-amplified nearfield studio monitor whereas JBL's one series 104, this model comes with added smart features such as front panel volume control which allows easier integration.
Buyer's Guide: Important Things To Consider & Look Out For When Buying Speakers
1. Determine Your Audio Quality Needs
When buying monitor speakers online, it all starts with understanding your audio quality needs. Listen to various types of audio through different speakers to determine what kind you prefer. If you're working in a professional capacity, professional audio equipment like the Neumann KH120 or JBL One Series 104 can offer impressive sound accuracy.
2. Understand the Importance of Sound Accuracy
Don't underestimate the importance of sound accuracy. In essence, this is how well a speaker reproduces the original audio signals without any distortion or coloration. Studio monitors such as Neumann KH120 are specifically designed for this purpose, offering clear and accurate sound reproduction that's crucial for music production and audio editing work.
3. Consider The Speaker's Frequency Response
A monitor speaker's frequency response, which refers to its ability to reproduce all frequencies equally, is another crucial factor to consider when shopping online. Pay attention to those with reliable low end extension and high-frequency detail - both critical parameters if you're into mixing or mastering tracks.
4. Check Out Some Speaker Comparison Reviews Online
Before making your purchase decision online, spend some time checking out a few 'speaker comparison'. Such reviews can really help in gaining an understanding of how different models stack up against each other in terms of performance and value-for-money aspects.
5. Prioritize Near-Field Monitoring Capabilities
For many enthusiasts and professionals alike, 'near-field monitoring', where speakers are placed close to the listener for intimate listening sessions is desirable - especially in small studios or bedrooms.. Speakers like the JBL One Series 104 have gained popularity because they're specifically designed for near-field monitoring
6. Be Mindful Of Your Room Size
Take into account your room size before deciding on what studio monitors to buy online — bigger isn't always better! Sometimes smaller speakers like Neumann KH120 perform better than their larger counterparts in specific room sizes as they provide balanced sound reproduction without overwhelming smaller spaces.
7. Always Keep an Eye Out on Customer Reviews
Lastly but most importantly when buying monitor speakers (and any other product) online: don't skip reading customer reviews! They shed light on real-life user experiences with various models' performance over time - something that specifications alone can't truly disclose.
About Author
Lyrics
Please save some lyrics first.