You're ready to make a big purchase, but you're having trouble deciding between these two powerhouses, the Neumann KH120 and the IK Multimedia iLoud MTM.
Trust me, I know how difficult that decision is... especially if you have no plans on whipping out that dreaded return postage label!
You know how the saying goes, buy right, buy once! Or something like that...
Either way, I've got you covered!
I've broken down the good, the bad and the ugly of these babies, so providing you have a clear idea of exactly what you plan on doing with it, you will have a clear idea on which one is best for you, by the end of this article.
Let get into it...
At A Glance:
Neumann KH120
Neumann KH120 Pros & Cons
Pros:

High quality sound for various types of music.
Small size but powerful output.
Great for both professional and personal use.
Excellent design and craftsmanship.
Provides detailed sound and great spatial realism.
Tonally accurate across the frequency spectrum.
Excellent bass extension for their size.
Impressive level of detail resolution and imaging.
Good value for money considering the level of accuracy.

Cons:

Very high cost of Neumann mounting adaptors and accessories.
Maximum SPL is somewhat limited, making them unsuitable for larger rooms.
IK Multimedia iLoud MTM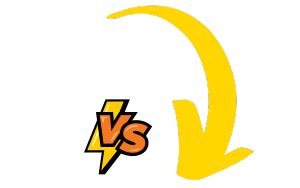 IK Multimedia iLoud MTM Pros & Cons
Pros:

The highs are very crisp and airy but not fatiguing.
The mids have a lot of detail without seeming too far forward.
The lows are surprising with a lot of low-end from such small drivers.
They are very well-built and solid.
The included decoupling stands look nice and allow for huge vertical arc to aim the monitors.
They sound detailed, and articulate up and down the spectrum.
The phase across all drivers sounds consistent.
They create a really nice stereo image with a very wide and usable sweetspot.
The modeling software has very low latency and is very usable.
Being able to quickly select different voices and turn on/off the ARC Calibration is helpful.

Cons:

The onboard Arc calibration doesn't seem to make a significant difference in sound quality.
The light on the front is a bit annoying because it's pretty bright in a dim room.
The stands don't seem to do much decoupling.
They produce port noise over a range of low frequencies, which might be an issue for setups close to the wall.
The calibrated profile from the ARC can be a little disorienting for producing.
Key Differences Between The Neumann KH120 And The IK Multimedia iLoud MTM
The main differences between Neumann KH120 and IK Multimedia iLoud MTM are rooted in their design, specific features, and intended uses.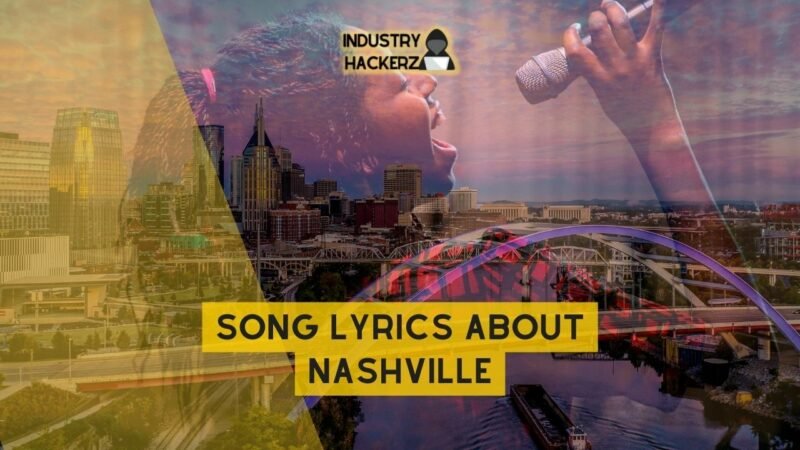 You Should Read This Next!
Neumann KH120, a renowned industry player, is a compact studio monitor appreciated for its high-quality sound performance. A key feature is its bi-amped model featuring a Mathematically Modeled Dispersion waveguide(MMD) enhancing its acoustic qualities.
IK Multimedia's iLoud MTMs, on the other hand, are hailed for their innovation and portability. These are known for their:
Automatic digital calibration via an included measuring microphone.
Fully DSP-controlled operation.
Metal grilles, compact size, internal power supplies.
Rapid recalibration abilities.
These monitors house two 3.5" mid-range drivers and a 1" tweeter which reproduce audio precisely in mid-to-high frequency ranges.
However,
Prospective buyers may note that many users suggest the iLoud MTMs excel more as portable media production speakers versus professional studio ones due to their ease of setup and compactness. This makes them advantageous for producers or musicians prioritizing mobility alongside quality audio reproduction.
Meanwhile,
The Neumann KH120 is widely praised within the music community. It has been recommended as one of the best studio monitors of 2023 along with brands like Adam Audio A7V or M-Audio BX4.
Therefore,
Your choice between these two models should align with your specific needs. For enhanced portability and quick setup options, consider IK Multimedia iLoud MTM while Neumann KH120 would be ideal if you seek an incredibly reliable sound from a speaker primarily designed for studio use.
Lastly,
Before making any final decisions regarding audio equipment purchase remember to listen to them personally whenever possible as individual auditory preferences can significantly vary.
| Specifications | Neumann KH120 | IK Multimedia iLoud MTM |
| --- | --- | --- |
| Amplification | Biamplified (50Watt + 50Watt) | Not Specified |
| Speaker System | 2 way monitoring speaker system featuring a 5.25 inch long throw woofer and 1inch titanium fabric dome tweeter | Not Specified |
| Manufacturing Precision | ± .5db tolerance ensuring perfectly matched pairs | Not Specified |
| Enclosure Material | Non resonant Aluminum | Not Specified |
| Frequency Response | 52 Hertz -21 kiloHertz, ± 3 dB | Not Specified |
| Design Purpose | Not Specified | Studio speakers, desktop speakers or bookshelf speaker |
| Self-calibration | No | Yes, via included ARC mic |
| Sound Quality | Not Specified | Linear phase sound and point-source performance |
| Bass Frequency | Not Specified | Deep bass down to 40 Hz |
| Mounting | Not Specified | Compact and easy to mount, can mount to mic stands or mounts |
What You Need To Know About Neumann KH120
If you're searching for a high-end speaker system that promises top-tier sound, look no further than the
Neumann KH120
. This biamplified 2 way monitoring speaker system boasts an impressive 50Watt + 50Watt output for booming, crisp audio quality.
The Neumann KH120 features a 5.25 inch long throw woofer and a 1-inch titanium fabric dome tweeter. This duo ensures that your audio will be delivered with clear highs, mids and lows, providing well-rounded sonic performances across all frequencies.
It doesn't stop at just sound quality. The Neumann KH120 is carefully made to ± .5db tolerance which means each pair of these lovely speakers will deliver super sound staging and imaging. Your favorite songs won't just sound good - they'll feel like live performances in your living room!
And don't worry about this speaker system taking up too much space! The Neumann KH120 comes in a compact and rugged design with a non-resonant Aluminum enclosure. This smart design choice eliminates unwanted cabinet-induced coloration or distortion from your music.
Lastly, this amazing device covers a free field frequency response of 52 Hertz -21 kiloHertz, ± 3 dB which basically means it can reproduce sounds from really low bass to super high treble without missing a beat! You'll get the full spectrum of sounds with impressive accuracy.
My 1 Month Review Of The Neumann KH120
Initial Impressions
When I first received the Neumann KH120, I was immediately impressed by its robust and professional design. It's clear this monitor means business, with a build quality that is both sturdy and aesthetically pleasing.
The Setup Experience
Setting up the KH120 was a breeze. All the necessary connections are clearly labelled and easily accessible at the back of the monitor, which made setup quick and painless.
Sound Quality
But let's get down to what really matters - sound quality. After a month of use, I can say with certainty that the sound quality of this monitor is nothing short of spectacular.
Thanks to its compact size, it easily fits into my home studio setup but don't let its small size fool you - it certainly packs a punch when it comes to sonic representation.
In terms of bass response, I found it to be tight and defined. The kick drum hits you right in the chest where it should, and basslines are crisp and clear. This was particularly noticeable on tracks with complex low-end elements.
The mids are where this little beast shines though - vocals push through with clarity and guitars sit beautifully in any mix without ever sounding muddy or overbearing.
As for the treble? Crisp as an early winter morning. Cymbals shimmer without becoming harsh or overly bright, giving your mix an airiness that is hard to find in monitors at this price point.
All these elements combined create an exceptionally balanced sound that allows for accurate mixing decisions.
Features & Usability
The KH120 doesn't stop impressing there. It has some neat features that make life easier while working on mixes.
• It sports multiple input options which makes it versatile for different workspaces.
• The volume control is smooth and precise.
• The automatic standby mode helps save energy when not in use.
Overall, I found its usability excellent – everything you need is within reach.
Final Thoughts
After using the Neumann KH120 for about a month now, I can confidently say this is one of the best nearfield monitors available at this price range.
It excels in delivering an accurate representation across all spectrums – making every mix decision trustworthy.
Whether you're looking to upgrade your current home studio setup or just starting out - either way you just can't go wrong with Neumann KH120!
What You Need To Know About IK Multimedia iLoud MTM
Looking for a versatile speaker that suits all your sound needs? The IK Multimedia iLoud MTM (
see here
) could be it! This studio speaker is designed to give clear, balanced sound no matter where you place it. It works great on a music studio desk, as gaming speakers for your PC, or even on bookshelves.
What makes this speaker special is its ability to self-calibrate using the included ARC mic. This means it can adjust its sound based on where you place it, giving you the best audio experience possible.
The iLoud MTM boasts of linear phase sound. Simply put, this tech reduces ear fatigue when listening to music or mixing tracks for long hours. These speakers also offer deep bass down to 40 Hz without needing a subwoofer. So if you're into bass-heavy music, this is perfect for you!
But don't let their size fool you; these compact speakers rival any large studio monitors or computer speakers with a powered subwoofer. They're also easy to mount and come with Atmos bass management features.
With the IK Multimedia iLoud MTM, never compromise on quality sound again! Visit their official page to learn more about these amazing speakers!
My 1 Month Review Of The IK Multimedia iLoud MTM
After a month of testing the IK Multimedia iLoud MTM, here are my thoughts:
Sound Quality:
Let's start with the heart of any audio gear - how it sounds. And let me tell you, the IK Multimedia iLoud MTM absolutely rocks in this department. Listen, I've tested quite a few monitors in my life, but the clarity and precision these babies churn out is just extraordinary.
Bass Response:
Now let's get down to bass-ics. The bass response on these speakers is incredible. Whether I'm mixing a track or just jamming to some tunes, every beat hits hard and true.
Spatial Accuracy:
One thing that really blew me away was the spatial accuracy. These monitors provide phenomenal imaging that makes it easier for me to discern individual instruments and voices within a mix. This has been invaluable for my recording sessions.
A few specific points that stood out:
The crispness of high frequencies without sounding harsh.
The balanced mid-range which made vocals shine through.
The adjustable settings like low-frequency extension and high-frequency trim allowed me to fine-tune according to my room acoustics.
Ease of Use:
In terms of setup and usage, I found them pretty straightforward. They come with their own stand (a welcome bonus) which helped with correct positioning at ear level.
Durability & Build Quality:
A month in and they still look as slick as day one - a testament to their solid build quality. The IK Multimedia iLoud MTM feels sturdy yet compact making them perfect for both studio use or on-the-go setups if need be.
To wrap things up:
In short, these beauties have now become an indispensable part of my home studio setup - providing top-notch sound quality coupled with professional-level control and adaptability.
Who The Neumann KH120 Is For & Why You Might Choose It Over The IK Multimedia iLoud MTM
The Neumann KH120 is for music aficionados who crave the absolute best in clarity and sound precision. Considering the review data, these studio monitors have impressed individuals with experience in various types of audio equipment.
Ideal for Acoustic Music Lovers
If you have a keen interest in acoustic music, Neumann KH120 has been found to deliver a staggering quality of sound despite its compact size. The plucked strings from instruments like harp, lute or viol and jazz tunes come out phenomenally through these speakers.
Exceptional Detail and Spatial Realism
The detail rendered by these speakers is exceptional without being harsh. When positioned correctly, they offer terrific spatial realism which brings out a vibrant soundstage. Orchestral music is rendered superbly as well.
Aesthetically Pleasing Design
For those who appreciate aesthetics along with performance, the clean-lined metal design of the Neumann KH120 exudes finesse and reflects fine German industrial craftsmanship.
Note Worthy Performance for its Size & Price Range
If you are looking for small speakers that can surpass large ones in terms of quality, KH120 could be your pick. Even if you compare it with other popular brands within the same price category such as Genelec, Mackie or Dynaudio - according to many users - Neumann holds its own.
Ideal for Editing Work and Pure Listening Pleasure
These speakers offer dual benefits - they are great for editing work (like home studio/editing works) as well as pure listening pleasure in their near-field setting.
In conclusion:
Neumann KH120 offers an excellent rendition of early music.
The level of detail resolution is impressive.
The total satisfaction that comes from owning them parallels owning other high-end audio equipment.
The neat design reflects typically fine German industrial craftsmanship.
Auditioning before buying is highly recommended due to individual differences in taste and listening environment.
The cost of Neumann mounting adaptors and accessories might be on the higher end.
Who The IK Multimedia iLoud MTM Is For & Why You Might Choose It Over The Neumann KH120
Who is IK Multimedia iLoud MTM for?
The IK Multimedia iLoud MTM is designed for music enthusiasts, producers, and professional audio engineers who desire accurate sound reproduction in their home studio or music production environment.
This high-resolution monitor particularly appeals to those who require a compact, yet powerful and precise listening solution.
Why Might They Choose It?
The purchasing decision revolves around several key areas that the iLoud MTM addresses:
Sound Quality:
• Detailed highs: The crisp and airy highs provide an immersive listening experience without causing ear fatigue.
• Balanced mids: Detail-oriented mid-range frequencies do not seem too forward, making the overall sound more natural.
• Solid lows: Despite their small size, these monitors surprise with tight and controlled low-end frequencies.
Build and Design:
• Compact form factor: These monitors are very well-built, feel solid, yet are compact enough not to take up much desk space.
• Flexible positioning: With included decoupling stands allowing for a large vertical arc, you can aim the monitors directly at your face regardless of whether they are placed high or low on the workstation.
In-Built ARC Calibration:
The on-board calibration system allows you to tune the monitors according to your room acoustics. The feature significantly improves your mixing accuracy by addressing any inconsistencies in your room's acoustic profile.
Affordability:
At $700 a pair, you get exceptional value for money. Given their performance level - comparable to higher-end brands like Focal CMS65s - they're considered more revealing monitors in this price range.
One user pointed out that post-calibration audio output feels different rather than necessarily better but added that he would trust the calibration process nonetheless. Some users also mentioned minor issues such as brightness of front lights and some port noise when located close to walls which might factor into certain buyers' decisions.
Additionally, features like low-latency software modelling with switchable voices provide flexibility when producing or mixing. Quick switching between different calibration profiles aids in reducing ear fatigue.
In conclusion, if you're searching for detailed sound reproduction coupled with flexible positioning options within a reasonable budget range- IK Multimedia iLoud MTM would be worth considering.
If the comparison between the Neumann KH120 and IK Multimedia iLoud MTM didn't quite match your needs, don't worry - I've got plenty of other product comparisons you might find useful.
For instance, you might want to check out my comparison between the Yamaha HS5 and Kali Audio LP-6 V2. It delves into all the key features each model has to offer.
Along similar lines, there's also a thorough analysis in my Yamaha HS5 vs Genelec 8010A post for more alternatives. If that's not enough, I've also scrutinized Yamaha HS5 against both JBL One Series 104 and IK Multimedia iLoud MTM. So go ahead, browse through these posts to see if they're a better fit for your needs!
FAQs
What are the key differences between Neumann KH120 and IK Multimedia iLoud MTM in terms of their sound performance?
Both the Neumann KH120 and IK Multimedia iLoud MTM are well-regarded for their sound performance. However, the Neumann KH120, with its MMD waveguide, is known for its excellent acoustic qualities and reliability, making it ideal for studio use. The IK Multimedia iLoud MTM, on the other hand, excels in mid-to-high frequency ranges with its two 3.5" mid-range drivers and a 1" tweeter.
How do portability features differ between these two models?
The IK Multimedia iLoud MTM's strength lies in its portability features - compact size, automatic digital calibration using an included measuring microphone, internal power supplies – which make it ideal for producers or musicians who need to move around yet still have quality audio reproduction.
While also compact, the Neumann KH120's design focuses more on delivering high-quality sound performance in a studio setting rather than offering extensive portability characteristics.
If I'm looking for durability and reliability which one should I choose?
For those prioritizing durability and reliability over portability, it's generally recommended to go with the Neumann KH120. This model is often praised within the music community as one of the most reliable speakers that provide high-quality sound performance constantly over time.
I'm a beginner producer; which model would be easier to set up?
If ease of set-up is your primary concern as a beginner producer then you might find greater value in choosing the IK Multimedia's iLoud MTMs. Their automatic digital calibration feature allows quick setup options that could be beneficial if you're new to handling professional audio equipment.
Meanwhile, while not explicitly difficult to set up, Neumann's Kh120 might require bit more familiarity with studio monitor setup due to their focus on high-end acoustic properties.
Buyer's Guide: Important Things To Consider & Look Out For When Buying Speakers
1. Know What You Need
When it comes to buying professional audio equipment, it all starts with a crisp understanding of your needs. Be clear about what you are looking for in a pair of monitor speakers.
Do you want them for home use, or do you need them for studio applications? The right speaker will vary depending on whether you're using them to enjoy music casually or conducting serious audio monitoring.
2. Consider the Size and Space
The size of your studio monitor is crucial when deciding which one to purchase. Larger monitors can produce ample low-end frequencies but may not fit in compact spaces comfortably.
However, smaller sized ones like the nearfield studio monitors are perfect for smaller spaces as they are designed to provide excellent sound at short distances.
3. Prioritize Sound Quality
Undoubtedly, sound quality should be your top priority when buying a pair of monitor speakers online. Look out for a flat response curve; this is critical in providing reference sound quality, essential when mixing tracks, and ensuring clarity across different playback systems.
4. Research Reliable Music Sources
Selecting a vendor from whom to purchase your professional audio equipment online could be challenging due to the sheer volume of options available at your fingertips.
It's wise to do some homework: read customer reviews, check ratings, and scour forums where professionals share their experiences with different brands.
5. Check For Connectivity Options
In this era where devices talk via various interfaces – Bluetooth, Wi-Fi, USB and more - having multiple connectivity options on your monitor speaker is an absolute must!
Make sure that the speaker you choose supports all the connections relevant to your setup.
6. Understand Your Budget Constraints
While great audio quality might be high on our wish list, often our budget holds us back from owning top-tier gear! So assess how much you're willing to spend without compromising too much on quality - remember that excellent products exist at every price point!
7. Trial Period & Warranty Information
Lastly, but very importantly – always check if there's a return policy or trial period available when purchasing online; this can save you from disappointment if things don't work out as expected after delivery!
Also ensure there's warranty coverage - besides indicating manufacturers' confidence in their product longevity; it could act as an insurance against unexpected product failures.
So there we have it–a handful of useful guidelines sure to help any aspiring audiophile select superior monitor speakers online! Take note not just of what sounds good–but what will suit YOU best before taking the plunge into any purchases!
About Author
Lyrics
Please save some lyrics first.