You're ready to make a big purchase, but you're having trouble deciding between these two powerhouses, the Neumann KH120 and the Genelec 8010A.
Trust me, I know how difficult that decision is... especially if you have no plans on whipping out that dreaded return postage label!
You know how the saying goes, buy right, buy once! Or something like that...
Either way, I've got you covered!
I've broken down the good, the bad and the ugly of these babies, so providing you have a clear idea of exactly what you plan on doing with it, you will have a clear idea on which one is best for you, by the end of this article.
Let get into it...
At A Glance:
Neumann KH120
Neumann KH120 Pros & Cons
Pros:

Impressive sound quality for their size.
Excellent for listening to acoustic music.
High levels of detail resolution and imaging.
Great for both professional studio work and personal listening.
Sturdy and high-quality design.
Good bass extension for their size.
Excellent value for money.
Highly recommended for auditioning.

Cons:

Expensive mounting adaptors and accessories.
Maximum SPL is somewhat limited, not recommended for large rooms.
May not suit everyone's taste due to lack of low-mid bump, midrange thickness or artificial high frequency sparkle.
Genelec 8010A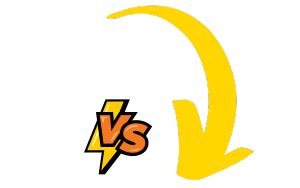 Genelec 8010A Pros & Cons
Pros:

Sound brilliant and well-balanced.
Small size and integrated isolation/tilt mount allows for effortless placement.
Great for home production studio and travel.
Excellent top end clarity and surprising warmth mid/low.
Can get quite loud at 25 Watts per amp with individual amplifiers for the woofer and the tweeter.
Excellent looks, build quality, and functions.
Rugged molded aluminum chassis and portable.
Switchable input auto sensing - they go to sleep when no sound is detected, but power right up when they "hear" input coming in.
Offers clear highs and nice sound-stage/imaging.
Exceeds expectations in terms of bass.

Cons:

Only have XLR inputs, which may require cable adapter juggling for some devices.
May sound "boring" or too much to the average listener as they provide an accurate representation of the recorded sound without added bass, overly sculpted mids, or rolled off treble.
Not designed so much for "casual listening" as for honest reference monitors with an audio interface.
Mids are not as smooth as other models.
The bass is very weak, making it difficult to get decent mixes or comparable mixes when taken to bigger speakers.
Key Differences Between The Neumann KH120 And The Genelec 8010A
The main differences between Neumann KH120 and Genelec 8010A are based on their inherent sound characteristics, crossover frequency, physical features, and user preferences.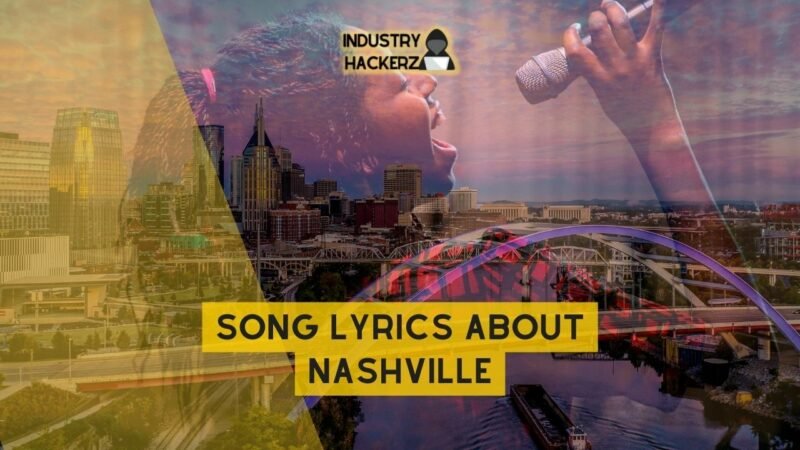 You Should Read This Next!
Neumann KH120 is noted for being more dominant between 200-1.5K ranges, making it beneficial for vocal tracks, synths, and the body of electric sounds. On the other hand, Genelec 8010A is described as warm and soft with less punch but may be preferred by those who like a broader directivity owing to its 19mm tweeter compared to Neumann's 25mm tweaker.
The crossover frequency - the point at which the woofer hands off to the tweeter - also differs for both monitors: Genelec has a slightly higher crossover frequency (3kHz) than Neumann (2kHz).
In terms of physical features such as size of woofers: KH80 boasts a larger woofer at 4 inches compared to the 8010A's at 3 inches. This difference will greatly affect sound quality output.
Customer preferences vary: many prefer Neumann over Genelec especially at low to moderate volumes. Though some users find that KH120 may lack emotion in songs despite its great tight bass, it tends to be preferred for desktop usage unless you listen to vocals all day long.
Both models have earned high praise within professional settings; The Neumann KH120 evinces bad mixes but rewards excellent ones with good translation making it a suitable choice for critical listening.
Meanwhile, Genelec's main strength lies in their speaker production expertise resulting in powerful sound despite compact monitor sizes like in model 8010A.
Finally when considering your choice between these two models remember that each have their strengths depending on your specific needs whether that's size or audio quality at specific volumes or frequencies.
To sum up based on information from various sources:
If you prioritize wide directivity or softer sounds then go for Genelic while if you want more punchy sound or plan on mainly listening at lower volumes then pick Neumann.
| Specs | Neumann KH120 | Genelec 8010A |
| --- | --- | --- |
| System Type | Biamplified 2 way monitoring speaker system | Active |
| Configuration | 2-way | 2-way |
| Low-frequency Driver | 5.25 inch long throw woofer | 3 inch woofer |
| High-frequency Driver | 1 inch titanium fabric dome tweeter | 3/4 inch tweeter |
| Frequency Response | 52 Hertz -21 kiloHertz, ± 3 dB | 67Hz - 25kHz |
| Max Peak SPL | Not available | 96 dB |
| Output Power | 50Watt + 50Watt | 25W |
| Input Connectors | Not available | XLR |
| Standby Mode | Not available | Yes (Genelec Intelligent Signal Sensing (ISS) circuitry) |
| Other Features | Precision manufactured to ± .5db tolerance, Non resonant Aluminum enclosure | Universal mains input voltage, Ideal for project studios or for professional sound engineers on the move, Several mounting accessories available |
What You Need To Know About Neumann KH120
The Neumann KH120 is a top-notch 2-way monitoring speaker system that packs a serious punch! It has a 5.25-inch long throw woofer and a 1-inch titanium fabric dome tweeter, all powered by not one but two 50Watt amplifiers. This means it can really fill up the room with sound.
What makes it truly special is its precision-manufacturing to ± .5db tolerance. What does that mean for you? Well, when you have two of these speakers set up, they will deliver near-perfect sound staging and imaging because they are perfectly matched pairs!
This speaker isn't just about great sound though. It's compact and tough with a non-resonant aluminum enclosure that eliminates any unwanted noise from the cabinet itself.
Plus, with a free field frequency response of 52 Hertz -21 kiloHertz, ± 3 dB, this speaker will handle everything from the deepest bass to the highest treble with ease.
Want to know more? Check out all the details on the official Neumann KH120 page.
My 1 Month Review Of The Neumann KH120
Initial Impressions
In my first week with the Neumann KH120, I was truly taken aback by its superior sound quality. I'm no stranger to audio gear, and these certainly raised the bar. I've been using these monitors for over a month now, and they've proven themselves to be a game-changer in my studio setup.
Features and Functionality
Let me start by talking about all the features that make this model standout:
The versatile input panel: With XLR and RCA inputs, it caters well to both professional-grade equipment as well as home audio gear.
The cabinet design: Featuring a sturdy build quality that's sure to withstand years of use.
Its Magnetic Shielding: This is great if you're working in a room with other electronic devices around. No interference at all.
Sound Quality & Performance
The sound quality of the Neumann KH120 has blown me away each time I've hit play. The stereo imaging is notably precise, allowing me to hear every element in its own space clearly.
The bass response?
Phenomenal for their size. It's punchy but not muddy - just what you'd expect from high-end equipment. If you're into mixing music like me, these monitors provide accurate feedback that helps me make the best decisions when balancing different elements.
I found a remarkable level of detail across the entire frequency spectrum when using the KH120s - especially impressed at how crisp and clear the high-end sounds without being harsh or piercing.
User Experience & Overall Value
During this last month of use, what stood out most is how comfortable they are to listen to for long periods of time - no ear fatigue whatsoever! The controls are conveniently situated on the front panel which makes tweaking settings on-the-fly easy and accessible.
To sum up my experience, these speakers have proven themselves worth every penny with their stellar performance over time – an investment that has definitely paid off in my audio production work! A first-rate choice indeed for anyone looking for unparalleled clarity and precision in their monitor speakers.
What You Need To Know About Genelec 8010A
The
Genelec 8010A
is a near-field active speaker, ideal for project studios or professional sound engineers on the go. Despite its compact size, this speaker boasts an impressive frequency response of 67Hz - 25kHz and max peak SPL of 96 dB. It utilizes a 3-inch low-frequency driver and a 3/4-inch high-frequency driver to deliver high-quality sound.
The Genelec 8010A is powered by two efficient Class D amplifiers and features a balanced XLR input connector, allowing it to produce more undistorted sound pressure level than other speakers in its class. One of its unique features is the Intelligent Signal Sensing (ISS) circuitry which automatically switches the monitor to standby mode when no audio input is detected, contributing to energy conservation.
It's versatile and easy-to-install with several mounting accessories available, making it an optimal choice for music studios, mobile vans, and portable recording devices. Please note that this model does not have standby mode option but with the ISS feature, energy-saving needs are covered. The universal mains input voltage also ensures it can be used globally without any issues.
After a month of testing the Genelec 8010A, here are my thoughts:
Sound Quality
The sound quality is impeccable, offering clear and crisp audio playback that rivals larger, more expensive models. The bass is tight and punchy while maintaining a balanced midrange and sparkling highs.
The 8010A managed to fill my room with sound without any distortion even at high volumes.
Build Quality & Design
The build quality is robust.
You can easily tell this speaker has been designed to last no matter what you throw at it. It's compact size also makes it ideal for those with limited space or those who frequently move their workspace.
Its sleek design allows for easy integration into any environment without appearing obtrusive or clunky. I appreciate the matte finish – it gives the speaker a modern look.
Features
The Genelec 8010A comes packed with features.
The Intelligent Signal Sensing (ISS) technology auto powers off when unused, an excellent energy-saving feature that gives me peace of mind every time I forget to switch off the speakers.
I did not struggle with setup since these speakers have plenty of connectivity options including XLR inputs which made integration into my existing system seamless.
In Summary
In conclusion, I am impressed by the performance of the Genelec 8010A.
• The excellent sound quality
• The sturdy build and attractive design
• Feature-packed, especially appreciating its energy efficiency
Overall, after a month of use, I can confidently say that these speakers offer great value for your money. They perform well above expectations for their size and price range.
If you're in the market for compact but powerful studio monitors that deliver superior audio playback quality at an affordable price point - add these to your shortlist. They're worth every penny!
Who The Neumann KH120 Is For & Why You Might Choose It Over The Genelec 8010A
The Neumann KH120 is a popular audio speaker that is highly recommended for anyone seeking excellent sound quality. This set of monitors is suitable for music enthusiasts, audio engineers, and hobbyists who appreciate outstanding craftsmanship and performance in their sound devices.
There are several reasons why someone might choose to buy it:
• Impressive Sound Quality:
One of the outstanding features of these speakers is their impressive sound quality. For those who enjoy acoustic music, you'll find that the degree of sound produced by these tiny speakers to be quite astounding. Plucked strings and small groups of players are presented beautifully within the soundstage with terrific spatial realism.
• Detailed yet not Harsh:
The KH120 provides exceptional detail but never sounds harsh, making it an ideal choice for listening to various genres like Jazz or Orchestral music. You'll also appreciate its voice rendition capability and rich lows which surpasses other speakers in this size category.
• Superior Craftsmanship:
If aesthetics matter to you as much as performance, then you'll love the clean-lined metal design of the Neumann KH120. It's a testament to fine German industrial craftsmanship with a classy adjustable logo light on the front.
• Tonal Accuracy:
These speakers offer remarkable tonal accuracy from top to bottom on the frequency spectrum. Listeners who prefer well-recorded acoustic music will find them greatly satisfying due to their excellent bass extension.
• Incredible Imaging:
The level of detail resolution provided by these speakers is impressive with superb imaging capabilities from side-to-side and front-to-back.
However, consider that while they're perfect for a medium-sized room, they may not be suitable for larger spaces due to limited maximum SPL.
Also note that additional Neumann mounting adaptors and accessories can be costly.
Above all, if you're contemplating purchasing small monitors,
I strongly recommend adding the Neumann KH120A to your audition list before making your final decision.
Whether you're mixing electronic music or simply listening for pleasure,
it's safe to say these speakers offer unprecedented value at their price point based on my experience owning various audio equipment over time.
Who The Genelec 8010A Is For & Why You Might Choose It Over The Neumann KH120
The Genelec 8010A is designed for musicians, sound designers, and audio engineers who need reliable and superior audio monitoring for their home production studios. It may also appeal to those who value portability due to its compact size, and lightweight design.
Why might you choose Genelec 8010A?
• Exceptional Sound Quality: The Genelec 8010A are known for their brilliant sound quality that belies their small form factor. Users have reported them to sound two to three times bigger than they actually are, making them great for nearfield monitoring on crowded desks.
• Precision Audio Monitoring: If you are in the business of creating or mixing music, then the truthful sound representation of the 8010As can be extremely beneficial. They give an accurate representation that translates well on a wide variety of speaker systems.
• Flexible Placement: The small size along with integrated isolation/tilt mount allows for virtually effortless placement even in confined spaces.
• Durable Build: With a rugged molded aluminum chassis and excellent functional features like switchable auto sensing inputs, these monitors are built to last.
However, if you're looking more for casual listening or seeking boosted bass effect from your speakers, the Genelec 8010A might disappoint. They are not designed primarily for consumer applications and do not artificially enhance the audio with added bass or overly sculpted mids.
The reviews indicate some users found the mid frequencies less smooth than they would like and desired stronger bass output.
It's important to manage expectations regarding these speakers - remember previous review data suggests they translate well on a variety of systems but may not live up to expectation when compared directly with larger speakers.
There's some reference in user reviews about appreciating how tiny and light these speakers are - keep in mind they are indeed among the smallest models available in this range.
In summary:
• For professionals needing clear audio monitoring
• Desire portability due to compact size & lightweight design
• Looking for durability & flexible placement options
• Do not need strong bass output or artificially enhanced audio
Remember though that your usage requirements ultimately dictate which product is right for you.
If the Neumann KH120 and Genelec 8010A explored in this post don't quite hit the mark for you, fear not. I've made comparisons of other similar products that you might find to be a better fit.
You may want to take a look at my comparison of the Neumann KH120 vs JBL One Series 104. Alternatively, my detailed comparison between the Neumann KH120 and IK Multimedia iLoud MTM could provide you with some additional insights.
Additionally, I have also discussed how the Yamaha HS5 stacks up against Kali Audio LP-6 V2 and I've done a rigorous comparison of Yamaha HS5 and Genelec 8010A. Hopefully, these posts will guide you to an audio system that best suits your needs.
FAQs
How does the choice of tweeter size impact the sound quality in Neumann KH120 and Genelec 8010A?
The tweeter's size is known to affect a speaker's directivity, or the degree to which sound is dispersed. In this case, if you prefer a broader dispersion of sound, you might find Genelec 8010A's smaller 19mm tweeter more appealing compared to Neumann KH120's larger 25mm tweeter. This means that Genelec could distribute music across a wider area with smoother transitions between highs and lows.
Considering both monitors have different crossover frequencies, what would be the effect on audio output?
The crossover frequency affects how sounds are divided between woofers and tweeters. The Genelec model, with its slightly higher crossover frequency at 3kHz, will delegate more mid-range frequencies to its tweeter than the Neumann model, which has a crossover frequency at 2kHz. This might result in perceptible differences in mid-range clarity and balance depending on your individual preferences.
How does woofer size impact bass output for KH80 and Genelec's model?
Woofer size plays a significant role in determining how deep or resonant bass sounds will be from an audio source. With its larger woofer at four inches compared to Genelecs three inches one, expect that Neumann'sKH80 model can provide deeper and punchier bass responses making it suitable for genres that require stronger bass presence.
In terms of professional usage, what specific characteristics make these models stand out?
In professional settings where accuracy is highly valued,KH120's characteristic
to reveal bad mixes while rewarding excellent ones makes it ideal for critical listening situations like mixing or mastering. On the other hand,Genelecs forte lies within speaker production expertise,
providing powerful sound despite compact monitor sizes making it great for confined spaces without compromising on sound delivery.
In professional settings where accuracy is highly valued,KH120's characteristic

Buyer's Guide: Important Things To Consider & Look Out For When Buying Speakers
1. Prioritize the Audio Quality
When shopping for monitor speakers online, don't let flashy designs or fancy marketing language distract you. The real essence of a good studio monitor is its audio quality. Read product descriptions carefully and scroll through user reviews to get an idea of how well it performs in terms of sound clarity, precision, and detail.
2. Consider the Type of Loudspeaker
Monitor speakers come in different types of loudspeakers, namely active and passive. Active studio monitors have built-in amplification, making them an all-in-one solution while passive versions require external amplifiers.
For simplicity and ease, many users prefer active loudspeakers but if you desire more control over the audio output or already own a high-quality amplifier, a passive speaker might be your go-to choice.
3. Check the Frequency Response
Frequency response refers to audio equipment's ability to reproduce all frequencies equally. A pair of monitors with wide frequency response allows for better sound reproduction — giving you high fidelity sound that's as close as possible to the original recording.
This is especially important for professional music production where every detail matters.
4. Understand Nearfield Monitoring
Particularly important in smaller studios or home settings where space can be limited is nearfield monitoring.
By placing your monitors close to your listening position (usually within 1-2m), you can minimize room influences on your sound while delivering accurate imaging; letting you hear what's really going on in your mix.
5.Verify Accurate Imaging Capabilities
The purpose of having monitor speakers is not just making something louder; it's about providing precise spatial representation too - this is known as accurate imaging.
High-quality studio monitors should offer precise stereo imaging which lets you accurately perceive where each instrument is placed within the stereo field — crucial during mixing sessions.
About Author
Lyrics
Please save some lyrics first.