You're ready to make a big purchase, but you're having trouble deciding between these two powerhouses, the Mackie Mix Series Mix8 and the Tascam Model 12.
Trust me, I know how difficult that decision is... especially if you have no plans on whipping out that dreaded return postage label!
You know how the saying goes, buy right, buy once! Or something like that...
Either way, I've got you covered!
I've broken down the good, the bad and the ugly of these babies, so providing you have a clear idea of exactly what you plan on doing with it, you will have a clear idea on which one is best for you, by the end of this article.
Let get into it...
At A Glance:
Mackie Mix Series Mix8
Mackie Mix Series Mix8 Pros & Cons
Pros:

No audio noise when mixing together 3 devices for monitoring or output.
Useful features for mixing audio together.
Doesn't require much tuning once set up correctly.
Can plug in 3 devices total.
Main Out mixes the 3 devices to a L and R Mono.
Has a Phones (Headphones) for monitoring in Stereo.
Has a Tape Setting for mixing out or listening with White and Red RCA.
Can slot in 2 tape devices in the Tape Setting.
Works perfectly out of the box once settings are adjusted.
Doesn't get too warm, so doesn't need to be unplugged when not in use.
Great for streaming to mix down Computer Audio and TV audio into one device for headphones.
No distortions or audio interference.
Easy to set up.
Provides plenty of Headroom when set right.
Has phantom power, sufficient to power a Bluetooth receiver.
3 band eq is nice and simple.
Has 1 aux send, perfect for effects.
Small and very portable.

Cons:

Price point might be high for some.
Only a 5-Channel mixer, limiting the number of devices that can be plugged in.
Controls both L and R audio at the same time on the device you slot into, making it hard to control the audio levels separately.
Doesn't have a power switch.
Unplugging it when not in use can lead to damage over time.
Requires buying a few adapters and extra cables for certain uses.
Not a powered mixer, requires an amp and speakers or a powered speaker.
The aux return goes directly to the left and right output, which might not be clear in the paperwork that comes with the mixer.
A quarter inch to XLR adapter or a quarter inch to XLR cable is required.
The aux send is after the level, which might not be ideal for stage monitors.
May need to upgrade to the mix 12 for more channels and effects.
Tascam Model 12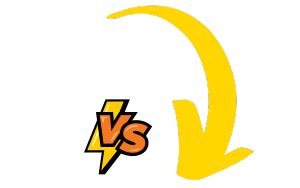 Tascam Model 12 Pros & Cons
Pros:

Multi-track recording capabilities.
Can serve as an interface for a Digital Audio Workstation (DAW).
Bluetooth compatible.
12 channel model is compact yet powerful.
USB hookup is straightforward with the provided cable.
Produces clean sound over headphones or monitors.
Includes Midi In and Out, a great asset.
Sub Out provides alternative route to hookup monitors with 1/4 inch TRS cables.
Features dual inputs 1 - 10, either XLR, or 1/4 inch TRS.
Has physical EQ controls on every channel and nice sliders.
Can act as a remote DAW controller.
MIDI ports can act as a USB to MIDI interface from the computer.
Can synchronously start playing devices when the record button is hit.
Multi-track recorder built-in, making it easy to capture multi-track recordings.
Offers multiple options for how to record onto tracks.
High build quality, solid mixer with good EQs.
Has two mono AUX busses and a submix bus, with separate outputs.
Can perform multi-track recording, multi-channel USB audio, DAW control, and MIDI clock/transport master.
Very quiet operation, no detectable fan noise.
Supports auto punch-in and punch-out with rehearsal.
Track swapping is very fast.
Can upload or download tracks via Windows software through the USB cable.
Has a click track generator that can route to a back panel connection, as well as to the two headphone outputs.

Cons:

Requires thorough reading of the manual to fully understand its operation.
Some users have reported issues with USB hookup.
Phantom Power option is currently global on this model, which may not be ideal for all users.
Large size takes up valuable studio space.
Has 8 channels of XLR inputs with phantom power, which may not be necessary for all users.
More stereo tracks and fewer XLR/mono tracks would be preferable for some users.
Single switch for phantom power 48v.
Key Differences Between The Mackie Mix Series Mix8 And The Tascam Model 12
The main differences between Mackie Mix Series Mix8 and Tascam Model 12 are primarily related to their capabilities, strengths, and price points.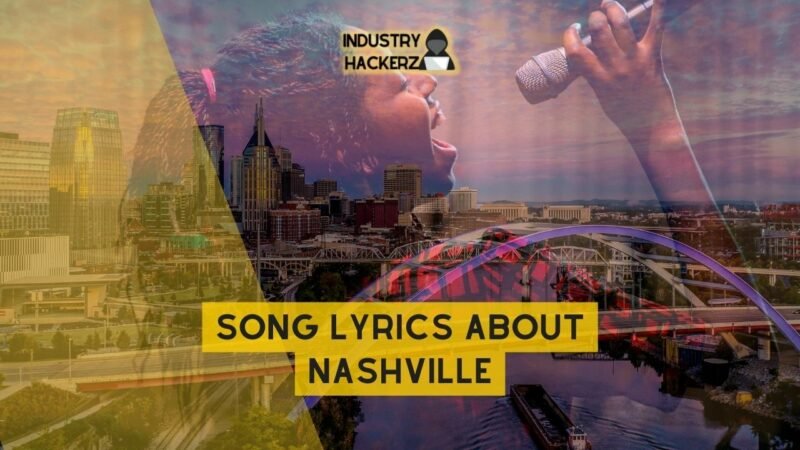 You Should Read This Next!
Mackie Mix Series Mix8 is known for its affordability while offering professional and high-quality components.
Some of the key features include:
An eight-channel setup which makes it suitable for smaller studio uses.
It is known for providing studio-level audio quality.
The affordability makes it a preferred choice for those on a tight budget or need only smaller scale usage.
Purchasable additional accessories include TRS Male to Dual TS Male Cable which enhances its usability.
On the other hand, the Tascam Model 12 is lauded for its usability, recording quality, and multi-functionality.
The key differentiators include:
Serving multiple functions as a mixer/interface/recorder/controller making it adaptable to varied needs.
User reviews suggest a high level of satisfaction with its performance and ability to perfectly fulfil their needs.
The Tascam Model 12 offers multi-track recording capabilities where up to six mono and two stereo channels can be recorded simultaneously. This feature increases its utility in larger setups or more complex audio requirements.
The choice between Mackie Mix Series Mix8 and Tascam Model 12 will largely depend on specific requirements such as the number of channels needed, budget constraints, preferred brand among Mackie or Tascam among other factors that might influence your decision.
| Specs | Mackie Mix Series Mix8 | Tascam Model 12 |
| --- | --- | --- |
| Mic/Line Inputs with 3-Band EQ | 2 | No |
| Stereo 1/4" Line Inputs with 3-Band EQ | 2 | No |
| Aux Send with Stereo 1/4'' Returns | 1 | No |
| Stereo RCA Tape Inputs & Outputs | Yes | No |
| Pan, Level & Overload Indication | Yes | No |
| Output Delay for Synchronized Audio/Video Streaming | No | Yes |
| 12-Track Multi-Track Recording with 10 Track Playback | No | Yes |
| 12 in / 10 Out USB Audio Interface for DAW Connectivity | No | Yes |
| DAW Control Integration | No | Yes |
What You Need To Know About Mackie Mix Series Mix8
The
Mackie Mix Series Mix8
is a pretty solid choice if you're in the market for a reliable audio mixer.
It comes with two microphone or line inputs and two stereo 1/4" line inputs, both of which have 3-band EQ.
This means it's really versatile; you can use it for all sorts of sound mixing tasks.
One feature that I think you'll find handy is the aux send with stereo 1/4'' returns.
This allows you to send audio from one source to multiple outputs, which can be really useful in certain situations.
Another cool thing about this mixer is that it has stereo RCA tape inputs and outputs, so you have even more options for connecting different devices.
It also has pan, level, and overload indications, so you can easily keep tabs on what's going on with your sound.
Remember though, every product could always have a downside as well.
Some users have found this unit to be not as durable as they would like, so if longevity is a key factor for you then perhaps consider this too when making your choice.
My 1 Month Review Of The Mackie Mix Series Mix8
The Sound
After a solid month of use, I can confidently say that the Mackie Mix Series Mix8 has provided some amazing sound.
From the crisp clear highs to the deep, rich bass - it's mind-blowing how much power this compact unit can deliver.
Sound quality, for me, is at the top of my priority list and Mackie hasn't disappointed me.
Build and Design
One thing that impressed me straight off is the rugged metal chassis. It's not every day you come across a mixer that feels this sturdy.
The knobs and faders all have a reassuringly weighty feel to them, making it obvious that they're built to last.
The Interface
Now let's talk about interface. Mackie's design on this one is simplistic yet intuitive.
Even if you're new to mixing boards, learning your way around won't be much of a hassle.
Durability and Dependability
From my one-month experience with it, I'm convinced of its durability and dependability.
After countless hours of use both at home and on-the-go - from jam sessions to gigs, this baby held up excellently.
Now for some bullet points summarizing my key impressions:
• Exceptional sound quality from a small package
• Rugged design stands out in terms of durability
• Sleek interface makes operation smooth and easy
• Proves reliable even after heavy usage
To sum up my hands-on experience over one month - If you're looking for an affordable mixer without compromising sound quality or durability, look no further than the Mackie Mix Series Mix8.
What You Need To Know About Tascam Model 12
The Tascam Model 12 is a pretty sweet piece of gear that can do a lot!
If you're into audio and video streaming, this bad boy features an Output Delay feature.
That means your sound and video will be perfectly timed together every time, which makes for super smooth streams.
This device also boasts a 12-Track Multi-Track Recording system with the ability to playback up to 10 tracks at once.
Like a mini recording studio right in your own space! In case you're wondering, this means you can record multiple sounds at once, then play them back all together or one at a time.
One really cool thing about the Model 12 is its DAW Control Integration. DAW stands for Digital Audio Workstation - it's the software that lets you mix and edit music on your computer.
The Model 12 can be easily connected to this software, making it simpler (and way more fun) to make your own music.
Another big bonus? It's also a USB Audio Interface with 12 ins and 10 outs.
This feature allows it to connect directly to other musical instruments or audio sources through USB which makes recording even easier!
For all the juicy details on this super device, check out its official page here.
With all these features packed into one handy machine, the Tascam Model 12 really takes audio recording and streaming to new heights!
My 1 Month Review Of The Tascam Model 12
After a month of testing the Tascam Model 12, here are my thoughts:
Sound Quality
Excellent sound clarity and power.
The Tascam Model 12 provided crystal clear, studio-quality sound. I was impressed by how robust and full each note came across.
The mixer also offered dynamic range and depth, adding richness to every audio track.
Functionality
Incredible versatility with plenty of features.
The Model 12 is not just a mixer but also a multitrack recorder, an audio interface, and even a control surface for DAWs (Digital Audio Workstations).
This versatility saves space, money, and time installing separate devices.
Ease of Use
User-friendly design.
Even though the device has a vast array of functions and controls, I found it straightforward to use right out the box.
The knobs and faders feel sturdy yet smooth to operate. Also, its easy-to-read LED screen makes navigation effortless.
Build Quality
Rugged construction with great durability.
The build quality on this machine is rock solid. It feels sturdy in-hand with no loose parts or rattles that can affect performance over time.
Value for Money
Affordable considering its features.
Considering the amount of functionality packed into this singular compact unit without any compromise on sound quality or build strength, I think it delivers excellent value for money.
In conclusion,
My month-long experience with the Tascam Model 12 has been fantastic.
From its sound quality to functionality, ease of use to build quality - everything about this device screams professionalism making it worth every penny!
Who The Mackie Mix Series Mix8 Is For & Why You Might Choose It Over The Tascam Model 12
The Mackie Mix Series Mix8 is an excellent choice for those looking to blend audio from multiple devices, such as a computer and TV, into one harmonious output.
This is of great use for streamers or anyone desiring a straightforward and reliable method of mixing audio sources.
Here's why you might consider buying this device:
• It offers noise-free mixing, ensuring high-quality output devoid of any distortions or interference.
• Despite being a 5-Channel mixer, it allows you to plug in three devices and has flexibility with the Tape setting.
• The design is compact and easy on power consumption.
However, prospective buyers should take note:
• The price point may seem high but reflects the value offered in terms of quality and functionality.
• It simultaneously controls both L and R audio on the device used.
Review data indicates that users find it worth the investment due to its ease of set up, superior performance compared to lower-cost mixers, and long-lasting durability.
For individuals who are new to mixers or seeking an upgrade from outdated models, this product holds strong appeal.
If you're someone wanting more control over your sound during streaming sessions or trying to simplify your audio setup while maintaining excellent sound quality, this mixer could be just what you're looking for.
According to user feedback, using the Mackie Mix Series Mix8 has largely been a hassle-free experience.
However, some users did mention having to buy extra cables or adapters for their specific needs - so do keep this in mind when considering your budget.
Despite not being a powered mixer (meaning it requires either an amp and speakers or a powered speaker), users have reported ample headroom once set up correctly.
Furthermore, having phantom power makes this mixer even more versatile - able to power devices like Bluetooth receivers without issue.
In terms of studio appliances, the Mackie Mix Series Mix8 is also one of the best studio mixers on the market today and appears in our top 10 selection.
With simple controls yet enough depth for advanced usage (such as 3-band EQ control), traveling musicians will also appreciate its portability.
However if you foresee needing more channels in future projects - perhaps consider other options like Mackie's larger model: The Mix12 series instead.
Who The Tascam Model 12 Is For & Why You Might Choose It Over The Mackie Mix Series Mix8
Who is Tascam Model 12 for?
The Tascam Model 12 is designed for those who desire a multi-functional, high-quality audio interface.
It's perfect if you're into multi-track recording or looking to operate a Digital Audio Workstation (DAW) with a physical mixer.
The Bluetooth feature caters to tech-savvy users who prefer wireless connectivity.
Why choose the Tascam Model 12?
One of the key reasons someone might opt for the Tascam Model 12 is its sound quality.
When paired with a decent set of headphones or monitor, the silence, or 'clean sound', of this powered device is commendable.
Here are some standout features that might make this an attractive choice:
MIDI In/Out: This allows you to synchronize and control other MIDI devices.
Sub Out: Provides an alternate route to hookup monitors using 1/4 inch TRS cables. Very useful for various configurations.
Dual Inputs 1 - 10: You have the option of using either XLR or 1/4 inch TRS.
Pain Points & Solutions:
USB Hookup Complaints:
Some users have complained about troubles while hooking up through USB. Pay attention to instructions in the manual and use short cables – there's one provided right in the box.
Phantom Power Option:
Note that Phantom Power on this model applies globally, which may not suit everyone's needs.
The Role of Manuals:
You will likely need to refer to the manual a few times during setup and operation as it contains information crucial to getting desired results.
For instance, understanding how Phantom Power works or knowing how to utilize Sub Button and other controls all lie inside that booklet.
If you work with multiple sequencer-heavy units or groove boxes, you might appreciate the MIDI feature on model 12 as it enables synchronized recording when pressing record button; no need for any manual fix in a DAW later.
It's also noteworthy that this product provides several ways for later production after recording – from stereo mixes inside Model 12 itself to separate track recordings.
Tascam Model 12 also shines as a very solid mixer with dedicated EQ buttons on every channel. It performs well as both a digital multi-track recorder and remote DAW controller while providing MIDI clock/transport master capabilities.
However, keep in mind that it provides eight channels of XLR inputs with phantom power which may not be necessary for everyone's setup since more stereo tracks would be beneficial for electronic music hardware enthusiasts.
In all, choosing Tascam Model-12 represents an investment towards flexibility and quality in your audio production journey.
If the Mackie Mix Series Mix8 vs Tascam Model 12 comparison didn't quite hit the mark for you, don't worry! I've done a bunch of similar product comparisons that you might find useful.
Take a peek at my post comparing the Mackie Mix Series Mix8 vs Zoom LiveTrak L-8, it may help you narrow down your options.
Alternatively, you can check out my deep dive into PreSonus StudioLive AR8c vs Soundcraft Signature 10 Mixer.
I also explored how PreSonus StudioLive AR8c stacks up against Behringer Xenyx 802, and put the PreSonus StudioLive AR8c head to head with Mackie ProFXv3 Series.
Hopefully, these posts will provide all the info you need to make an informed choice.
FAQs
What makes the Mackie Mix Series Mix8 a good mixer for smaller scale uses?
The Mackie Mix Series Mix8 is well-suited to smaller scale uses due to its affordability and professional, high-quality components. It features eight channels which is sufficient for less complex audio setups. The mixer also offers studio-level audio quality and when purchased with additional accessories such as TRS Male to Dual TS Male Cable, it can provide exceptional value for those on a budget.
How does the multi-track recording capability of the Tascam Model 12 enhance its application in larger setups?
The Tascam Model 12 has multi-track recording capabilities where up to six mono and two stereo channels can be recorded straight. This functionality allows users to manage more complex audio requirements that may come with larger setups effectively. Additionally, this model's versatility as a mixer/interface/recorder/controller further broadens its use in different set up needs.
If I'm looking for versatile functionality over affordability, would the Tascam Model 12 be a better choice than Mackie Mix Series Mix8?
Yes, if versatility is your primary concern then the Tascam Model 12, serving multiple functions as a mixer/interface/recorder/controller would likely be a better choice than Mackie Mix Series Mix8. It doesn't just mix but also records and controls which might make it more suitable for your needs.
What other factors should I consider when choosing between these two mixers apart from number of channels needed, budget constraints and brand preference?
Other factors you might want to consider include ease of use – both have been praised by users on this point but individual preferences vary; recording quality – again both offer high-quality sound but you might find one superior over another depending on your specific requirements; availability of accessories - while sometimes overlooked this could add extra value or convenience depending on your usage scenario; lastly warranty terms or customer service reputation may also influence your final decision.
Buyer's Guide: Important Things To Consider & Look Out For When Buying A Mixer
1. Understand Your Specific Needs
When dipping your toes into the world of professional audio equipment, understanding your specific needs is the key to making a smart purchase.
Are you hosting a podcast? Recording music? Or maybe you need a mixer for live events?
If you're looking for a compact, simple to use package with pro-level features, consider models such as the Mackie Mix Series or Tascam Model 12.
These versatile devices serve multiple functions like an audio mixer, mixing console and an audio interface in one unit.
2. Dive into Features & Specifications
Conducting an elaborate comparison between different models can be invaluable before investing in recording equipment.
Look out for essential features such as EQ controls, channel count, and USB connectivity depending upon your requirement.
When it comes to the Mackie Mix Series, they're renowned for their robust build quality and user-friendly interface.
But if you need more channels and multi-track recording options simultaneously onto SD cards - then Tascam Model 12 might be beneficial.
3. Evaluate The Audio Interface Quality
The built-in audio interface is a critical factor that cannot be overlooked while buying studio mixers.
This feature provides seamless digital connectivity to your computer or other external devices for recording purposes.
Therefore, checking on its quality through reviews by professional users can provide unique insights that may not be reflected in specifications alone.
4. Consider Both Studio & Live Sound Mixing Capabilities
Most studio mixers are perfectly suitable for live sound mixing too!
Such dual-purpose design alleviates the need of additional hardware while providing great flexibility during performances or recordings that require both applications concurrently.
5. Budget Wisely
Audio gear ranges from entry level to professional-grade models with price points varying accordingly; therefore establishing your budget beforehand shall lead towards pertinent options without straying beyond affordability.
Among mid-range budget-friendly solutions preferred by amateurs and professionals alike falls Tascam Model 12 and Mackie Mix series best known for their consistent performance delivery without breaking bank!
6. Installation & Operability
Bulky pieces of hardware demanding complicated setups often create obstacles rather than smooth workflows; hence choose equipment having intuitive user interfaces coupled with easy installation process instead.
Moreover opting portable versions facilitates trouble-free transportation when required – aspect where Mackie's compact designs indeed prove advantageous!
7. Look For Warranty & Customer Support Services
Often overlooked yet equally important factor during buying decision-making process remains warranty period along with after-sales service availability.
Ensure chosen product caters reliable customer support just a call away so any potential trouble gets timely resolution minimizing hindrances posed during critical operations.
Remember purchasing from reputable manufacturers warrants peace-of-mind investment ensuring longer-term usage without frequent issues cropping up!
About Author
Lyrics
Please save some lyrics first.