You're ready to make a big purchase, but you're having trouble deciding between these two powerhouses, the Mackie Mix Series Mix8 and the PreSonus StudioLive AR8c.
Trust me, I know how difficult that decision is... especially if you have no plans on whipping out that dreaded return postage label!
You know how the saying goes, buy right, buy once! Or something like that...
Either way, I've got you covered!
I've broken down the good, the bad and the ugly of these babies, so providing you have a clear idea of exactly what you plan on doing with it, you will have a clear idea on which one is best for you, by the end of this article.
Let get into it...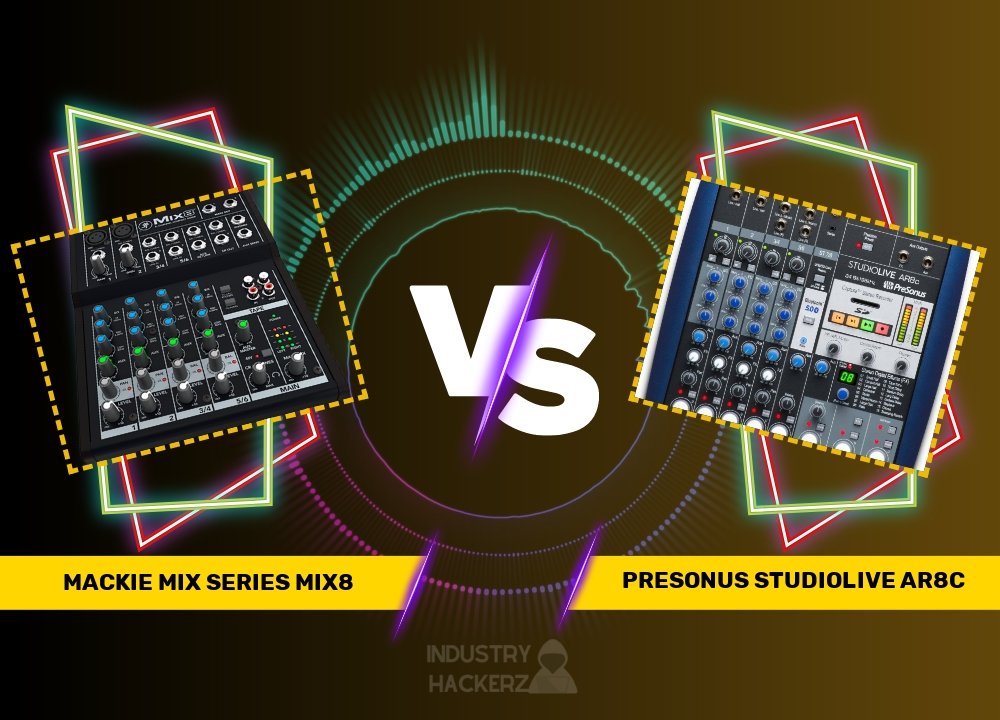 At A Glance:
Mackie Mix Series Mix8
Mackie Mix Series Mix8 Pros & Cons
Pros: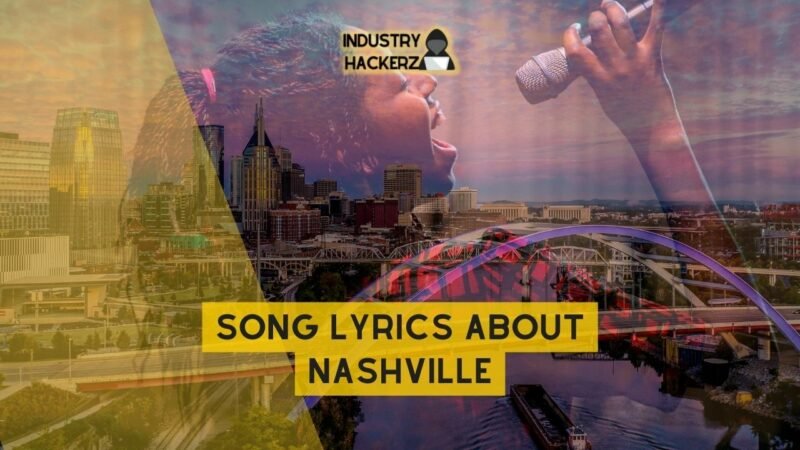 You Should Read This Next!
Excellent for mixing together 3 devices for monitoring or output without any audio noise.
Has all necessary features for mixing audio together.
Doesn't require a lot of tuning once set up.
Compact and doesn't get too warm, so it doesn't need to be unplugged when not in use.
Works well for streaming, mixing computer and TV audio into one device for headphones.
No distortions or audio interference.
Easy to set up and use.
Has plenty of headroom when set up properly.
Has phantom power, enough to power a Bluetooth receiver.
3 band eq is simple and effective.
Very portable, making it easy for traveling.
Cons:
Price point may be high for some.
Only allows for 3 devices to be plugged in, with limited control over two additional devices in the Tape setting.
Controls both L and R audio at the same time on the device you slot into, which may not be ideal for those who want to control audio levels separately.
Doesn't have a power switch, which may lead to damage over time if power cycled frequently.
Requires the purchase of additional adapters and cables for certain uses.
Doesn't have a built-in amplifier (not a powered mixer).
The two extra channels on the mix 8 are not specified in the paperwork that comes with the mixer.
Lacks the effects and additional channels of the mix 12 model.
PreSonus StudioLive AR8c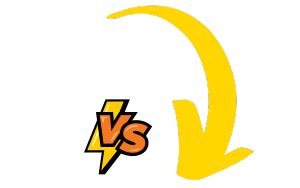 PreSonus StudioLive AR8c Pros & Cons
Pros:

Has great features like SD recording and Bluetooth.
Comes with a free multi-track software.
Has nice inputs and outputs.
Good for recording and live sound.
Software has a lot of digital patches for guitar effects.

Cons:

Significantly more expensive than other mixers.
Microphone preamps don't have a lot of gain.
No display for SD card recording information.
No unbalanced output.
Unreliable components, mixers died quickly.
Poor customer service.
Requires a $250 fee for tech support to look at their products.
Software only worked after an hour of tech support.
Difficult to get in contact with customer support.
Long wait times for equipment repair.
Key Differences Between The Mackie Mix Series Mix8 And The PreSonus StudioLive AR8c
The main differences between Mackie Mix Series Mix8 and PreSonus StudioLive AR8c are highlighted in their respective features and functions.
Mackie Mix8 is famed for its compactness and reliability, presenting a high-headroom, low-noise performance that provides rugged reliability. This mixer does not come with powered channels but comes with 2 mic/line inputs that offer studio-level audio quality. Key features include:
Dedicated stereo RCA inputs/outputs for playback or recording.
Pan, level and overload indication.
PreSonus StudioLive AR8c, on the other hand, is a hybrid digital/analog mixer that caters to the needs of today's creators. It can function at up to 96 kHz for high-definition mixing and recording. This allows you to record up to six inputs plus the main mix. Noteworthy features encompass:
On-board FX (effects).
External FX send options.
Inclusion of USB Type-C connectivity enabling multi-track recording.
Both mixers provide phantom power (+48V) and three-band channel EQs. However, an essential difference that stands out is the presence of onboard effects (FX) on only the PreSonus mixer, a crucial feature if you need inbuilt sound effects functionality for your audio work.
In conclusion, both mixers excel in their ways - Mackie Mix8 offers simple yet robust operation, while PreSonus StudioLive AR8c brings more advanced features like multi-track recording capabilities and inbuilt effects. Your choice ultimately depends on your specific needs such as portability requirements - where Mackie Mix8 takes the lead due to its compactness or additional feature requirements like onboard effects - where PreSonus has an edge over Mackie Mix8.
| Specifications | Mackie Mix Series Mix8 | PreSonus StudioLive AR8c |
| --- | --- | --- |
| Mic/Line Inputs | 2 with 3-Band EQ | 4 balanced with XMAX mic preamps |
| Stereo 1/4" Line Inputs | 2 with 3-Band EQ | 2 instrument/line inputs, 2 pairs of stereo balanced line inputs |
| Aux Send | 1 with Stereo 1/4'' Returns | Dedicated send and return |
| Stereo RCA Tape Inputs & Outputs | Yes | Stereo Super Channel with Bluetooth 5.0 wireless, RCA inputs, 1/8-inch stereo input, switchable SD/USB stereo playback |
| Pan, Level & Overload Indication | Yes | Not specified |
| Audio Recording Interface | Not specified | 8x4 24-bit/96 kHz, USB 2.0 (over USB-C connection); record every channel plus the main mix |
| SD Recorder | No | 2x2 (record main mix); supports SD and SDHC formats up to 32 GB |
| Stereo Effects Processor | No | Yes, with 16 presets and bypass footswitch jack |
| Recording Software | Not specified | Includes Capture live-recording software and Studio One Artist DAW for Mac and Windows |
| Global +48V Phantom Power | No | Yes |
What You Need To Know About Mackie Mix Series Mix8
The Mackie Mix Series Mix8 is a versatile sound mixer perfect for managing audio in various settings. It features 2 microphone/line inputs and 2 stereo 1/4" line inputs, all with a 3-band EQ, giving you great control over your sound quality.
Not only that, it also comes with an aux send and stereo 1/4" returns, making it easier to connect additional equipment. Plus, the Mix8 includes stereo RCA tape inputs and outputs for smooth recording and playback.
Another great thing about this mixer is its pan, level & overload indication which helps you manage your audio levels efficiently ensuring high-quality sound output without damaging your equipment.
This compact yet powerful mixer might be exactly what you need to improve your audio management.
For more details or to buy the Mackie Mix Series Mix8 visit the official product page here.
My 1 Month Review Of The Mackie Mix Series Mix8
Sound Quality
After a month of using the Mackie Mix Series Mix8, I have to say that I'm seriously impressed. The quality of sound this thing produces is nothing short of amazing.
It's crystal clear, and there's no feedback or static to worry about. Plus, it has a really good range, so I can crank up the bass without worrying about it getting distorted.
Ease of Use
Setting up the Mix8 was pretty straightforward, even for someone like me who isn't exactly tech savvy.
The instruction manual is easy to understand and follow, which definitely helped.
The buttons and knobs are well placed and easy to find by touch, which comes in handy when you're in the middle of a set and need to adjust something quickly.
Versatility
The Mix8 has two mic inputs as well as multiple line inputs and outputs.
This makes it really versatile as I can hook up my keyboard, laptop or guitar all at once. It works perfectly for both home recording sessions and small live performances.
Durability
Regarding its build quality, this mixer feels incredibly solid.
Despite being compact and lightweight enough to carry around easily, it doesn't come across as flimsy or fragile at all.
On top of that, after a month's use (and admittedly a few accidental knocks), it stills looks brand new!
Bang for Buck
Lastly, let me touch on its price point – honestly speaking; this mixer gives you serious bang for your buck!
Considering the impressive sound clarity plus its versatility packed into such a robust piece of gear - you'd expect to pay double. So yes! In terms of value for money – Mackie sure did nail it with their Mix Series Mix8.
In Summary:
- Crystal clear sound quality
- Easy setup process
- Versatile with multiple inputs/outputs
- Surprisingly durable build
- Incredible value for money
To anyone out there looking for an excellent starter mixer or something small but powerful - consider giving Mackie Mix Series Mix8 a shot! Trust me; after one month with mine, I'd buy it again in heartbeat.
What You Need To Know About PreSonus StudioLive AR8c
The
PreSonus StudioLive AR8c
is a multi-track recording system that delivers professional-grade audio quality. You'll be able to record every channel and the main mix at 24-bit/96 kHz over a USB-C connection. It comes with a 2x2 SD recorder that supports SD and SDHC formats up to 32 GB, providing an easy way to record your main mix.
This device also works as an 8-channel analog mixer. It has four balanced mic inputs with XMAX mic preamps for great sound quality. There are also two instrument or line inputs and two pairs of stereo balanced line inputs for connecting different audio sources.
The Stereo Super Channel feature allows you to connect devices via Bluetooth 5.0 wireless, RCA inputs, or a 1/8-inch stereo input. It also supports switchable SD/USB stereo playback, offering flexibility in how you play back your recordings.
One standout feature of this mixer is its built-in stereo effects processor. With this, you can add extra flair to your recordings using any of the 16 presets included.
To make things easier during live performances, it comes with a dedicated send and return function and has a bypass footswitch jack.
But that's not all! The PreSonus StudioLive AR8c is more than just an audio interface or mixer; it's complete recording solution too! It includes Capture live-recording software and Studio One Artist DAW for Mac and Windows. This helps streamline workflow from recording to editing stages without needing external tools or software.
Plus, it features global +48V phantom power – useful when using condenser microphones or other types of mics that require external power.
My 1 Month Review Of The PreSonus StudioLive AR8c
After a month of testing the PreSonus StudioLive AR8c, here are my thoughts.
Hands-On Experience
The PreSonus StudioLive AR8c is a mixer that feels tailor-made for live broadcasting and in-studio recording. It's clear that PreSonus designed this console with practicality in mind. The control knobs and faders have a solid, reliable feel to them, giving you the kind of confidence you need when doing a live mix.
The USB-C connectivity was an absolute game-changer for me. The ability to connect directly to my Mac without needing any adapters made set up and tear-down that much easier.
Durability
The sturdy metal construction has held up well under daily use. I've transported it around quite a bit and it continues to hold its own. When spending money on any equipment, durability is always a key factor - and in this aspect, the AR8c performs admirably.
Versatility
The versatility that comes with wireless Bluetooth streaming capability, as well as both mono and stereo line level input capabilities, mean I can easily adapt this mixer for all sorts of jobs – from podcasting to live concerts.
Fidelity & Quality
To me, most importantly though is sound quality - and the Presonus StudioLive AR8c does not disappoint. Its XMAX Class A mic preamps bring impressive fidelity and its 96 kHz recording capability ensures highest possible audio quality.
Multitrack sd recording, available right on the console itself without needing external software makes real-time adjustments super convenient during performances.
As someone who works with audio every day, having these features at my fingertips has been invaluable.
In conclusion,
After using the PreSonus StudioLive AR8c extensively over the last month, I can confidently say it has made my mixing workflow smoother than ever before. The high-quality components paired with its easy-to-use interface make it an essential piece of kit for anyone working in professional audio production.
Who The Mackie Mix Series Mix8 Is For & Why You Might Choose It Over The PreSonus StudioLive AR8c
The Mackie Mix Series Mix8 is a top-tier choice for audiophiles, streamers, and beginners in audio mixing who require high-quality sound with minimal noise interference. It's particularly great for those looking to connect multiple devices, such as a microphone or TV audio, whether it be for monitoring or output. The key reasons you might choose this mixer include:
Easy setup: Once tuned correctly, the Mix8 requires hardly any further adjustments.
Multiple device connections: It can mix sounds from three different devices at once.
No audio noise: Unlike cheaper mixers, the Mackie Mix8 provides clear sound with no distortions or hums.
However, the Mackie Mix Series Mix8 does have its limitations. For example, it controls both left and right audio simultaneously on each slot. Therefore if you need solo control over L and R audio levels per device, consider connecting each to separate slots.
Note that while it has a slightly higher price point, you are paying for quality and simplicity of use - two crucial elements in an effective mixer. Additionally though lacking a power switch, the mixer doesn't warm up significantly with consistent use - a major plus point.
Do keep in mind that this is not a powered mixer; you'll need an amp and speakers or a powered speaker separately.
Lastly remember that while excellent in functionality on its own, some additional purchases may be required depending on your specific needs - e.g., if mixing computer and TV audio into one device for headphones like my setup required.
As recommended by many users including myself who have had firsthand experiences with this equipment; downloading the manual is strongly suggested as it provides detailed information about optimum usage of this mixer.
Given its various advantages over lesser-quality mixers, the Mackie Mix Series Mix8 stands out as one of the best studio mixers. If your requirement aligns with what the mixer offers – clarity of sound without noise interference along with easy setup and usage – then I'd definitely recommend considering this product.
Who The PreSonus StudioLive AR8c Is For & Why You Might Choose It Over The Mackie Mix Series Mix8
Who is PreSonus StudioLive AR8c For?
PreSonus StudioLive AR8c is designed for the contemporary, tech-savvy musician or audio professional. If you're a podcaster, live streamer, singer/songwriter, band member, or DJ, it might be right up your alley.
Why Choose PreSonus StudioLive AR8c?
The decision to buy this product would largely come from its unique features and superior performance. The digital mixer's selling points include SD card recording capabilities and Bluetooth integration - elements absent in competing models.
• SD Recording: If you require on-the-go recording without the need for a computer, this feature will appeal to you. However, an area for improvement would be an enhanced display that reveals more about the recording status.
• Bluetooth: This technology allows seamless connectivity with any Bluetooth-enabled device for wireless streaming and control.
• Multitrack Software: For those keen on high-quality sound production and editing, PreSonus offers free multitrack software that seems quite capable.
Notably though, you may find some challenges with microphone preamps where the trim needs to be turned all the way up for optimum performance.
However, price could be a deciding factor since it's more expensive compared to other mixers in its category.
Product Lifespan Concerns
Some customers have reported issues with product durability and reliability from their experiences of having multiple units break within a few years of usage.
Customer Support
If you prioritize excellent customer support post-purchase, bear in mind there have been mixed reviews about PreSonus' customer service. Some users have reported difficulties in contacting their support team via phone call due to high call volumes during COVID 19 period and also received automated responses via email without getting assistance from a human representative. Understanding these potential hiccups beforehand may influence your decision whether or not to purchase this digital mixer.
If the Mackie Mix Series Mix8 and PreSonus StudioLive AR8c aren't quite hitting the mark for your needs, don't stress. There's a big wide world of similar products out there just waiting to be discovered. Feel free to explore some of my other posts where I've done deep dives into comparisons of similar products.
For instance, you might find the Mackie Mix Series Mix8 vs Soundcraft Signature 10 Mixer post interesting, or perhaps the Mackie Mix Series Mix8 vs Behringer Xenyx 802 comparison is more up your alley.
If not, there's also a post where I've compared Mackie Mix Series Mix8 with Mackie ProFXv3 Series.
And lastly, if you're considering Tascam Model 12 as an option, check out the comparison between Mackie Mix Series Mix8 and Tascam Model 12.
Finding the right product can take time, but it's always worth it in the end!
FAQs
How do the Mackie Mix8 and PreSonus StudioLive AR8c compare in terms of audio quality?
Both mixers are designed to provide high-quality audio, but they have different capabilities. The Mackie Mix8 is known for its high-headroom, low-noise performance and offers studio-level audio quality through its 2 mic/line inputs. Conversely, the PreSonus StudioLive AR8c operates at up to 96 kHz which allows for high-definition mixing and recording. Therefore, if you need studio-grade recording or mixing capabilities, the PreSonus might be a better fit.
I'm interested in podcasting. Which mixer would be more suitable?
For podcasting purposes where voice clarity and sound effects are essential elements, it could be argued that the PreSonus StudioLive AR8c, with its onboard effects (FX) and multi-track recording capabilities via USB Type-C connectivity would serve well since these features will allow you to create dynamic podcasts without needing additional software or equipment.
I often have live performances wherein I connect multiple instruments; does any one of these mixers offer an advantage?
Considering live performance scenarios where a variety of instruments may need to be connected simultaneously, having a mixer with more channels can come in handy. Both mixers here offer eight channels which should suffice most small scale performances. However, remember that only two of those on the Mackie Mix8 are mic/line inputs while the others are dedicated stereo RCA inputs/outputs more suited for playback or recording not live amplification.
I am on a budget; how do I decide between these two options?
When deciding based on budget constraints consider what features you really need - if you require advanced features like multi-track recording or onboard effects then investing in the slightly expensivePreSonus StudioLive AR8c may make sense as long term investment since buying separate equipment for these later will drive costs up anyway . However if your needs are basic - say just simple mixing tasks without requiring special effects etc., then choosing compact yet ruggedly reliableMackie Mix8 would work well within budget.
Buyer's Guide: Important Things To Consider & Look Out For When Buying A Mixer
1. Understand Your Needs
When you're in the market for a studio mixer, it is imperative that you understand your specific needs. The type of mixer you choose will largely depend on your use case scenarios and setup. Are you looking for a compact mixer for home recording, or do you need a more robust live sound mixer for band rehearsals? Will you be using an analog mixer such as the Mackie Mix Series Mix8, with its simple-to-use layout, or do you prefer the versatility and added functionality of a digital solution like the PreSonus StudioLive AR8c?
2. Consider Input and Output Options
One factor that plays a significant role in buying any audio equipment including studio mixers is the number of inputs and outputs available. You need to think about how many instruments, vocals or devices that will be routed through this piece of gear. Boundless options exist from mixers offering just a handful of input channels to those boasting dozens.
3. Microphone Preamps Matter
You should not underestimate the impact that good microphone preamps can have on your sound quality when selecting a studio mixer; this should be one of your determining factors when shopping around. These components serve to boost the signal from microphones so that they're at an appropriate level for processing.
4. Sequence USB Interface Integration into Your Plans
In today's world where everything seems increasingly interconnected, having an audio mixer with built-in USB interface adds immense value–especially if you plan on integrating computer-based audio processing into your workflow or want to record directly onto your computer systems.
5. Seek Out An Efficient Control Surface
The usability and organization of controls are critical aspects often overlooked by buyers overwhelmed by technical jargon when purchasing equipment like mixers. A well-designed control surface equips users with easier access to features without having to navigate complex menus; examples include models under Presonus StudioLive series which are often lauded for their intuitive interfaces.
6. Evaluate Digital Mixer Capabilities If Opting For That Route
If leaning towards purchasing a Digital Mixer,, delve into its potential beyond just performing basic mixing functions; modern digital mixers frequently offer advanced features such as built-in effects processors and dynamic equalization capabilities which can perform wonders on your sound output quality.
7. Decide On Your Budget And Stick To It
While everyone wishes they could buy top-of-the-line gear without thinking about cost implications, reality dictates otherwise! Set yourself a budget before starting off with shopping around—this helps narrow down choices considerably while preventing any 'impulse buys'. Both affordable entry-level options like Mackie Mix Series Mix8 along premium products as Presonus StudioLive AR8c are available in various price ranges — just remember: don't compromise essential features entirely attempting to save money!
About Author
Lyrics
Please save some lyrics first.