You're ready to make a big purchase, but you're having trouble deciding between these two powerhouses, the Mackie Mix Series Mix8 and the Behringer Xenyx 802.
Trust me, I know how difficult that decision is... especially if you have no plans on whipping out that dreaded return postage label!
You know how the saying goes, buy right, buy once! Or something like that...
Either way, I've got you covered!
I've broken down the good, the bad and the ugly of these babies, so providing you have a clear idea of exactly what you plan on doing with it, you will have a clear idea on which one is best for you, by the end of this article.
Let get into it...
At A Glance:
Mackie Mix Series Mix8
Mackie Mix Series Mix8 Pros & Cons
Pros: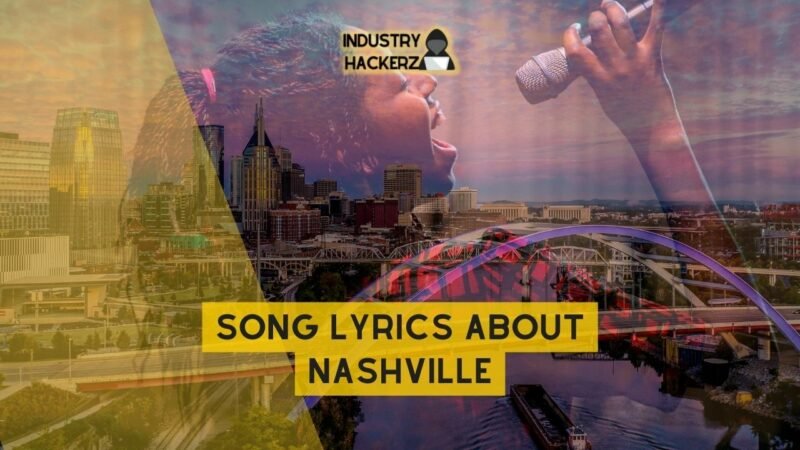 You Should Read This Next!
Great for mixing 3 devices for monitoring or output without any audio noise.
Good value for its price, especially for beginners.
Has all the necessary features for audio mixing and requires minimal tuning once set up.
Compact and doesn't get too warm, so there's no need to unplug it when not in use.
Doesn't produce any distortions or audio interference.
Easy to set up and use.
Has plenty of headroom when set up correctly.
Has phantom power and can power a Bluetooth receiver.
Small and portable, making it easy for traveling.
Has a 3-band EQ and 1 aux send, which is great for effects.
Cons:
The price may be a bit high for some people.
Only has 5 channels, so you can only plug in 3 devices at a time.
Controls both left and right audio at the same time, so if you want to control the audio levels separately, you'd need to use a different device slot.
Doesn't have a power switch, so it could potentially get damaged over time if you keep power cycling it.
Not a powered mixer, so you'll need an amp and speakers or a powered speaker.
The 2 extra channels are on the aux return, which isn't specified in the paperwork that comes with the mixer.
May require additional cables and adapters for certain uses.
Only has 1 aux send, so it might not be the best for stage monitors.
If you need more channels, you'll have to upgrade to a bigger mixer like the Mix 12.
Behringer Xenyx 802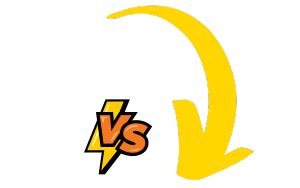 Behringer Xenyx 802 Pros & Cons
Pros:
Good control board for its price
Prompt delivery
Comprehensive manual in several languages
Most controls work flawlessly
Good sound quality with medium quality speakers
Control room function works well
Phantom power works well
Good for educational purposes, small bands, starting DJs, low budget community theaters, etc.
Durable and well-built with mostly metal casing and solid knobs
Sound quality is consistent whether audio cable is routed through the mixer or directly to the Home Theater
Packaging is good with proper foam protection
Easy to use with some basic understanding of inputs and outputs
Cons:
On light is too bright and can be distracting
High distortion with MP3 player as input
Treble EQ makes high frequency audio sound metallic
Distortion with headphones as output can't be completely eliminated
Lack of individual controls for each input
Volume is controlled with a knob instead of a slider
There's no EQ bypass button
Digital I/O is USB instead of faster Firewire
The mixer does not have an on/off switch
Produces heat over time, especially around the area where the LEDs are located
Lack of ventilation may cause overheating if placed on top of other electronics
Key Differences Between The Mackie Mix Series Mix8 And The Behringer Xenyx 802
The main differences between Mackie Mix Series Mix8 and Behringer Xenyx 802 are mainly seen in their additional features, sound quality, and price.
These variations can greatly affect a buyer's decision based on their specific requirements and budget.
Firstly, the Mackie Mix8 is an 8-Channel Compact Mixer, well-regarded for its rugged design and ability to deliver top-quality sound.
It has distinctive features like 2 Mic/Line inputs with 3-band EQ, as well as phantom power which makes it highly versatile across a range of applications.
Moreover, this mixer provides extended mixing options through its separate Main Mix and Headphones volumes.
In contrast to this, the Behringer Xenyx 802 stands out with its unique feature of providing USB output.
Besides this, it also comprises an auxiliary send (labeled FX Send) and Behringer's high-quality Xenyx preamps.
This combination of features makes it a preferred choice for many users engaged in both live performances and studio recording.
In terms of sound quality, some users have found that the Mackie delivers superior sound compared to the Behringer.
The affordability of the Behringer is something that appeals to many prospective buyers who are looking for good value for money.
For those seeking more inputs than these two models provide may want to look at others like the Mackie 802VLZ4 or Mackie 1404.
Lastly, when making a choice between these two mixers remember to consider your specific mixer requirements such as number of channels needed, USB connectivity needs or any other particular features - like additional signal routing options or sweepable mid EQ bands.
To sum up, both mixers offer excellent benefits at affordable prices - your concluding pick would highly depend on your personal preferences and requirements.
| Specification | Mackie Mix Series Mix8 | Behringer Xenyx 802 |
| --- | --- | --- |
| Color | Not specified | Silver/Gray |
| Mic/Line Inputs | 2 with 3-Band EQ | 2 State-Of-The-Art Xenyx Mic Preamps Comparable To Stand-Alone Boutique Preamps |
| Stereo 1/4" Line Inputs | 2 with 3-Band EQ | Not specified |
| Aux Send with Stereo 1/4'' Returns | 1 | Not specified |
| Stereo RCA Tape Inputs & Outputs | Yes | Not specified |
| Pan, Level & Overload Indication | Yes | Not specified |
| Ultra-Low Noise, High Headroom Analog Mixer | Not specified | Yes |
| Studio-Grade Compressors | Not specified | Yes, with Super-Easy "One-Knob" Functionality And Control Led |
| Built-In Stereo USB/Audio Interface | Not specified | Yes, to Connect Directly To Your Computer |
| Free Audio Recording, Editing And Podcasting Software Plus 150 Instrument/Effect Plug-Ins | Not specified | Yes, Downloadable At Behringer.Com |
What You Need To Know About Mackie Mix Series Mix8
The Mackie Mix Series Mix8 is a top-notch music mixer for both beginners and advanced users. It's easy to use, yet really powerful!
This handy device has 2 mic/line inputs with a 3-band EQ for perfect sound control. You can make your music sound just the way you want it!
Plus, there are also two stereo 1/4" line inputs with a 3-band EQ. This means you can plug in other instruments or devices and adjust their sound too.
The Mackie Mix8 also features one aux send with stereo 1/4'' returns. Use this feature to dabble in different effects or monitor mixes!
Need to play recorded music? No problem! This mixer comes with stereo RCA tape inputs and outputs.
Also, the pan, level and overload indications helps you keep an eye on your mix's balance and volume.
This mixer is durable but not so heavy that it's hard to move around.
So whether you're DJing at a party, jamming out in your garage or recording in your studio - this thing does the job right! Check out more details on the official Mackie page.
In conclusion? The Mackie Mix Series Mix8 is simple enough for beginners but packs enough punch for pros. A solid choice all around!
My 1 Month Review Of The Mackie Mix Series Mix8
Hands-On Experience
After using the Mackie Mix Series Mix8 for a month now, I have to say that there are a lot of things to love about this sound mixer.
Firstly, it's pretty straightforward. There's not much of a learning curve here - basically plug and play. I found it incredibly easy to set up and get going straight away.
I love the compact size of the Mix8. It doesn't take up much space which is great because my desk is always cluttered with gear. Despite its small size, it doesn't fall short in functionality.
Sound Quality
The sound quality truly blew me away! The preamps are clean with no audible noise at all even when cranked all the way up.
Bullet points:
- Easy setup
- Compact size
- Clean preamp
Most importantly for any mixer though is the EQs, and let me tell you - they're spot on! You can blend your sounds just like you want.
Built Quality
The build quality is top-notch just as I expected from Mackie products.
It feels solid in my hands without being overly heavy.
You can tell they prioritized durability with this model - everything from knobs to input jacks feel robust and reliable.
Bullet points:
- Excellent build quality
- Feels durable
- Robust knobs & jacks
There's only one slight hiccup: One annoying thing is that whenever I need to change between mono and stereo input, I have to do it manually which gets a bit tedious.
But overall – not bad Mackie, not bad at all!
What You Need To Know About Behringer Xenyx 802
The
Behringer Xenyx 802
is a top-notch Analog Mixer with a classy silver/gray color.
It's designed with ultra-low noise and high headroom, ensuring your music or podcasts sound crystal clear.
The machine houses two advanced Xenyx mic preamps that offer sound quality similar to stand-alone boutique preamps.
Not a pro with compressors? No worries!
The Behringer Xenyx 802 has studio-grade compressors with an easy-to-use "one-knob" functionality. There's also a control LED for exceptional vocal and instrumental sound.
This mixer isn't just for audio; it helps you connect directly to your computer thanks to the built-in stereo USB/audio interface.
Plus, you'll get free access to audio recording, editing, and podcasting software once you buy it!
You also get a bonus of 150 instrument/effect plug-ins from the Behringer website.
No need for fancy jargon or technical know-how - the Behringer Xenyx 802 makes professional mixing straightforward and user-friendly!
Remember, good sound is key whether you're recording your band's first EP or hosting the top podcast in town!
My 1 Month Review Of The Behringer Xenyx 802
After a month of testing the Behringer Xenyx 802, here are my thoughts:
Sound Quality
Impressive sound quality. I can tell you that the Behringer Xenyx 802 truly delivers in this department.
The preamps are clean and hushed, with little to no distortion at higher volume levels.
The equalizers on this mixer also provide a lot of room for fine-tuning.
Ease of Use
Navigating this mixer is straightforward, even for someone who's relatively new to audio equipment like myself.
The design is intuitive and all the knobs and sliders feel solidly built and responsive.
Versatility
What I really appreciate about the Behringer Xenyx 802 is its versatility.
It's good for not only home music production but even live performances due to its compact size.
Buying this mixer has been a game-changer in terms of my recording sessions - it's easy to set up, even easier to use, but most importantly, it produces great sound.
Durability
After a month of heavy use, I'm happy to report that there's no noticeable wear or tear on my unit. It feels as sturdy now as when I first took it out of the box.
The build quality is definitely top-notch.
Affordability
Last but certainly not least, at its price point, I honestly believe you're getting more than what you pay for with the Behringer Xenyx 802.
It offers an excellent balance between cost-efficiency and performance.
To sum up:
- Great Sound Quality
- Easy To Use
- Versatile For Different Recording Settings
- Durable Construction
- Affordable Price
These features make me confident enough to say that if you're looking for an audio mixer – whether you're just starting out or in need of an upgrade – you can't go wrong with the Behringer Xenyx 802.
Who The Mackie Mix Series Mix8 Is For & Why You Might Choose It Over The Behringer Xenyx 802
Who is the Mackie Mix Series Mix8 for?
The Mackie Mix Series Mix8 is an ideal choice for those seeking a reliable, high-quality sound mixer.
Whether you're looking to mix audio from multiple devices for monitoring or output, the Mackie Mix Series Mix8 delivers excellent performance.
This makes it a perfect fit for live streamers and beginner sound engineers who require an easy-to-use entry-level mixer.
If you use your computer and TV audio simultaneously and need them mixed into one device for headphones, this device offers that capability.
However, keep in mind that some extra cables and adapters would be required.
Why choose the Mackie Mix Series Mix8?
One of the main reasons to opt for this mixer is its impressive noise-free operation.
Unlike cheaper mixers on the market which often suffer from audible hum or distortions, the Mackie Mix Series Mix8 provides clean sound output right out of the box.
Key features include:
5-Channel mixer allowing up to 3 devices plug-in
Main Out feature mixing 3 devices to L and R Mono
Tape setting accommodating two tape devices
Aux return providing two additional channels.
Although priced higher than some alternatives, it's important to remember that quality comes at a cost. This device truly exemplifies that you get what you pay for.
There's no power switch included but this doesn't lead to overheating problems - another plus point over alternatives where constant unplugging could eventually cause damage.
The Mixer also boasts of a compact design making it convenient for travel purposes along with other essentials like tablets, cables, extension cords etc.
Lastly, while answering common queries: No, it's not a powered mixer - meaning you'll need an amp and speakers or a powered speaker apart from this console.
The Mackie Mix Series Mix8 easily ranks as one of the best studio mixers available today due to its functionality and performance levels.
Who The Behringer Xenyx 802 Is For & Why You Might Choose It Over The Mackie Mix Series Mix8
Who Behringer Xenyx 802 Is For:
The Behringer Xenyx 802 is a compact, cost-effective audio mixer designed for an array of users.
Whether you are a budding DJ, part of a small band, or involved in community theater on a tight budget, this board serves as an ideal introductory mixing console.
Some prominent features include its educational possibilities; those new to the field can pick up the ropes quickly with its comprehensive manual and easy-to-navigate interface.
It's also worth noting that this mixer could be particularly suited to environments where speaking is the primary sound output, such as in churches.
Moreover, if you're someone attempting to incorporate Karaoke into your home theater setup or planning to use it with an electronic keyboard while keeping costs under $100, Behringer Xenyx 802 can serve as an affordable solution.
Why You Might Choose The Behringer Xenyx 802:
Firstly, if durability matters for you – rest easy! According to user reviews, it endured a drop test from three feet onto hardwood floor without leaving any mark or crack.
The casing feels like it's mainly metal and the knobs are solid compared to plastic alternatives.
Furthermore, if you're after good sound quality mixed with simplicity in usage - this product delivers just that.
Users report that it sounds the same whether they route their RCA audio cable through the mixer or bypassed it directly into their home theater system.
Another appealing feature is its compact size which makes it easy on storage and portability.
Key Features That Stand Out:
• Strong Build Quality: Solid metal casing and firm knobs
• Clear Sound Output: Users have reported no noticeable sound distortion
• Compact Size: Saves space and convenient for transportation
• Simple Usability: Easy plug-in of inputs/outputs and straightforward interface
Analyzing Potential Pain Points Addressed By This Product:
If you're concerned about high distortion levels or lack versatility in input options - these issues seem largely circumvented by Behringer Xenyx 802 according to user reviews.
Phantom power reportedly worked efficiently and distortion levels seemed lower when voice served as input.
That said, some users did mention slight issues with EQ settings not being desirable in all scenarios - so do bear this in mind when considering purchase.
Keep in mind that while there are other boards in this line with more inputs than the 802 model, they only have EQs on their first two inputs which arguably makes this particular model superior despite having lesser inputs overall.
If you're finding that the Mackie Mix Series Mix8 and Behringer Xenyx 802 mixers aren't quite right for your needs, don't worry - I've got plenty of other comparisons you might find helpful.
You might want to take a look at my post comparing the Mackie Mix Series Mix8 vs Mackie ProFXv3 Series.
If you're interested in something different, the comparison between Mackie Mix Series Mix8 vs Tascam Model 12 could be worth checking out.
Or maybe the head-to-head review of Mackie Mix Series Mix8 vs Zoom LiveTrak L-8 is more up your alley.
Alternatively, if you are considering something beyond Mackie's range, check out my post on PreSonus StudioLive AR8c vs Soundcraft Signature 10 Mixer.
There are lots of options out there and I'm here to help guide you through them.
FAQs
What are the major differences between the Mackie Mix8 and Behringer Xenyx 802 in terms of sound quality and durability?
The **Mackie Mix8** tends to have a more robust sound quality, attributed to its 2 Mic/Line inputs with 3-band EQ and phantom power. Users often praise it for its rugged design, which offers long-lasting durability. Meanwhile, some users find that the **Behringer Xenyx 802** can sometimes deliver a less superior sound that may come across as cheap.
How flexible is each mixer when it comes to live performance versus studio recording?
When it comes to performance versatility, both mixers have their strengths. The Behringer Xenyx 802's USB output feature coupled with premium Xenyx preamps make it ideal for both live performances and studio recordings. The Mackie Mix8 also performs well in various applications due to its separate Main Mix and Headphones volumes.
If affordability is my main concern, which mixer should I opt for?
If you're searching for cost-effectiveness, you might want to consider the **Behringer Xenyx 802**. While some argue that its sound quality might not be on par with other models like the Mackie Mix8, many appreciate its good value for money given all of its features.
Should I consider other models if I need more inputs?
Yes, if you require more channels or inputs than what these two mixers offer (which are limited), there are other options such as the **Mackie 802VLZ4 or Mackie 1404**, which provide additional channels suited for larger setups or complex audio configurations.
Buyer's Guide: Important Things To Consider & Look Out For When Buying A Mixer
1. Understand the Basics of a Studio Mixer
Embarking on your journey to buy a studio mixer can be both exciting and overwhelming, all at the same time.
Before diving into your search for the perfect sound mixer, you'll want to acquaint yourself with some basic vocabulary and the roles that a mixing console plays in music production.
This will help unravel any complexities you might encounter - after all, knowledge is power!
2. Identify Your Specific Needs
Next up on your checklist should be identifying what exactly you need from an audio mixer.
Are you looking for a portable mixer to take on tour with live sound gear? Or perhaps you're setting up professional studio equipment at home or in a recording facility?
Noting down your specifications will help refine your choice; for example, if you're constantly on-the-go, portable mixers like the Mackie Mix Series Mix8 are slim, lightweight, and convenient.
3. Consider Channel Count & Input/Output Ports
Now let's get specific; how many channels do you need?
This essentially relates to how many sources (like microphones or instruments) can be plugged into your audio mixer simultaneously.
Also consider input/output ports – this simply refers to where your sound enters and exits from within this oasis of buttons and sliders called an analog mixer.
The Behringer Xenyx 802 for instance is a small format mixer that offers two mic inputs along with multiple stereo line inputs – perfect for podcasters or solo musicians.
4. Don't Neglect Quality Over Cost
While cost is often a determining factor when shopping around for studio equipment, it should not always dictate your decision when buying high-end items like mixers.
A cheap sound mixer could end up costing more in repairs or replacements down the line than investing in quality gear upfront.
5. Think About Usability & Learning Curve
Another key aspect while purchasing an audio interface is its usability - this encompasses everything from layout design to button sizes!
If it's too complicated or unintuitive to use without painstakingly referring back to the manual every five minutes, even seasoned producers may struggle making music quickly and naturally.
6. Be Mindful Of The Brand & Reviews
Lastly but importantly: research brands diligently before going ahead with purchasing any piece of studio equipment, such as an analog mixing console!
Additionally read product reviews conscientiously – these are goldmines of insights about real-life usage that may not necessarily be highlighted by manufacturers.
7. Always Check Compatibility
In music production setup most of our work revolves around creating synergy between different gears like mics preamps, DAWs etc.
So its always make sense if we check previously whether our selected model support other gears we got.
Failure doing so will result us buying another model or other compatible accessory which surely squeeze our wallet.
In summary ,whether buying small format mixers like Mackie Mix Series Mix8,Behringer Xenyx 802 or any others its always better considering above factors before dishing out cash.
About Author
Lyrics
Please save some lyrics first.