You're ready to make a big purchase, but you're having trouble deciding between these two powerhouses, the M-Audio BX4 and the Kali Audio LP-6 V2.
Trust me, I know how difficult that decision is... especially if you have no plans on whipping out that dreaded return postage label!
You know how the saying goes, buy right, buy once! Or something like that...
Either way, I've got you covered!
I've broken down the good, the bad and the ugly of these babies, so providing you have a clear idea of exactly what you plan on doing with it, you will have a clear idea on which one is best for you, by the end of this article.
Let get into it...
At A Glance:
M-Audio BX4
M-Audio BX4 Pros & Cons
Pros:

The speakers are loud and clear.
They have multiple inputs.
They have a low profile look.
The speakers are powerful, more so than others in the same price range.
The sound is crystal clear and flawless when using a Bluetooth adapter.
They have the ability to establish a balanced connection, which is ideal for professional audio use.
They come with knobs to control lows and highs.
They have the ability to power off on the volume knob.
They have good bass.
They have all the connections you'll ever need.
They include high & low shelving EQ's.
They are surprisingly loud and reproduce more bass than their small size would indicate.

Cons:

They are priced high.
The cables provided with the unit are not of good quality and can create a loud buzz due to a ground fault when connected to a computer with a metal chassis.
The speakers are lighter and feel cheaper compared to some other models.
The Aux cannot be plugged in all the time, you have to unplug it when not in use.
The volume knob does not allow for fine grain use of the entire range.
The connection between speakers is not ideal, a normal speaker terminal or a balanced XLR cable would have been better.
If something is connected to the front Aux port, Bluetooth will not sound.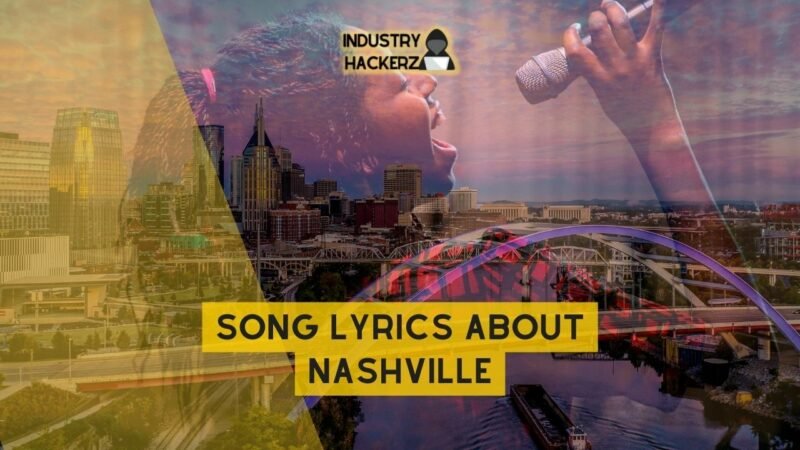 You Should Read This Next!
Kali Audio LP-6 V2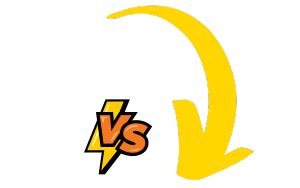 Kali Audio LP-6 V2 Pros & Cons
Pros:

Great value for the money
Good frequency response
Multiple setup options via dip switches
High audio quality and product design
Great imaging, like having a third speaker in the middle
Flat, neutral sound ideal for accurate mixing
Low end is very present but not overpowering
High end is balanced
Tweeters pop back out when pushed in
Multiple connection options: RCA, TRS, and XLR

Cons:

Don't get super loud especially at distance
Annoying blue light that cannot be turned off
Large in size
No high pass filter option
Key Differences Between The M-Audio BX4 And The Kali Audio LP-6 V2
The main differences between M-Audio BX4 and Kali Audio LP-6 V2 are as follows:
M-Audio BX4:
This unit provides a significant power output with 120 Watts of amplification.
They feature Black Kevlar low-frequency drivers and silk dome tweeters which enhances sound quality.
The system is compact, easy to install, and boasts a 4.5-inch woofer.
This model has been highly rated for its performance in music production, live streaming, and podcasting.
Kali Audio LP-6 V2:
The Kali Audio LP-6 V2 is recognised for its exceptional accuracy in its price range.
The amplifier design contributes immensely to the impressive sound quality of this model.
It features an integrated Class D power amp along with balanced XLR and TRS inputs as well as an unbalanced RCA input.
User feedback suggests that these models outperform many others in terms of overall performance, sound quality output, and accuracy.
In conclusion,
If you're seeking powerful amplification the M-Audio BX4 might be your top choice. However, if your focus is on precise audio reproduction then theKali Audio LP-6 V2, known for its accuracy could be more suitable for your needs.
Both models have their unique features but may perform differently based on individual preferences or requirements. It's best to try each monitor personally or go through detailed reviews online before making a final decision.
| Features | M-Audio BX4 | Kali Audio LP-6 V2 |
| --- | --- | --- |
| Power | 120-Watt | Not Specified |
| Components | Acoustically-inert MDF cabinet, 4.5" Kevlar low frequency drivers and 1" natural silk dome tweeters | 3D Imaging Waveguide, Dual Layer Voice Coil |
| Experience | Computer-optimized tweeter waveguide for precise imaging; High & Low EQ for dialing in the perfect sound; Rear ports for extended bass response | 3-D soundstage from a stereo pair of speakers, high excursion for clearer sound with lower harmonic distortion, and exceptional dynamic range |
| Versatility | 1/4", 1/8"and RCA inputs offer complete hook-up flexibility | Not Specified |
| Additional Features | Includes 1 passive speaker, 1 active speaker, 1/8" speaker cable, 1/8" to 1/8" cable, 1/8" to RCA cable, and AKAI Professional\'s MPC Beats | Low Noise Port Tube, Boundary EQ, High Output Audio Monitors with 85 dB continuous output at 2 meters and 20 dB of headroom |
What You Need To Know About M-Audio BX4
The
M-Audio BX4
speakers are perfect for anyone looking to upgrade their audio experience. With 120-Watt power, these desktop speakers transform your gaming, podcasting, streaming, and DJ performance with a rich studio sound.
This set is made up of premium components including an Acoustically-inert MDF cabinet and a bass reflex design for deep and rich sound quality. It's also armed with 4.5-inch Kevlar low frequency drivers and 1-inch natural silk dome tweeters that work together to create an immersive listening experience.
One of the coolest features about the BX4 speakers is that they have been optimized for computer use. This means that they have a special tweeter waveguide that helps produce precise imaging essential for detailed audio output. Plus, the High & Low EQ allows you to dial in the perfect balance between high notes and bass tones while rear ports extend the bass response even more.
No matter what you're using them for - gaming, DJing, or just jamming out - these speakers can handle it all due to their extensive connection options including 1/4", 1/8"and RCA inputs.
In terms of what's included in the box; you get 1 passive speaker, 1 active speaker along with several cables (1/8" speaker cable, a second 1/8" cable and a third one from 1/8" to RCA). Plus as a nice extra bonus you'll also receive AKAI Professional's MPC Beats software.
So if you're after excellent sound quality combined with versatility in usage then the M-Audio BX4 could be just what you need! Check them out on their official website.
My 1 Month Review Of The M-Audio BX4
Initial Impressions
Right out of the box, I was pleasantly surprised with how sleek and stylish the M-Audio BX4 looked. It had a certain professional quality to it that just screamed 'high-end audio equipment'. But as all music lovers know, looks can be deceiving.
Sound Quality
Let's talk about what really matters - the sound quality. After using this for a month, I can tell you this little beast packs a punch! The bass response from these studio monitors is absolutely remarkable. It's incredibly rich and full without being overbearing or boomy. The treble is crisp and clear, and there's an overall balance between frequencies that makes any genre of music sound fantastic.
The stereo imaging is also spot on – you can distinctly hear where each instrument is located in the mix. Listening to music has become an immersive experience.
- Deep bass
- Crisp trebles
- Well-balanced frequencies
- Excellent stereo imaging
Ease of Use
Setting up the M-Audio BX4 was a breeze - just plug it in and play your favourite tracks! The Rear-panel connections make it easy to integrate with any setup, while providing more than enough power for a home studio or small/medium sized room.
Durability & Design
Not only does this model look great, but it feels sturdy too. The build quality is commendable; I've noticed no rattling or loose parts even when pushing the volume.
In Summary...
I'm extremely impressed with what M-Audio has done here. For a compact studio monitor at this price point, the BX4 delivers on all fronts.
Yes, there are more expensive speakers out there that might offer slightly better sound. However if you're like me who wants high-quality sound without breaking the bank, then these monitors are perfect for you!
In conclusion,
- Easy to use
- Incredible value for money
- Compact design without compromising on sound
Truly an example of how big things come in small packages!
What You Need To Know About Kali Audio LP-6 V2
The
Kali Audio LP-6 V2
is a high-quality audio monitor that provides a unique 3D soundstage experience. This means you can hear sound coming from different directions, just like in real life, even though the music is playing from two speakers.
It features a Dual Layer Voice Coil. This tech piece allows the speaker to move back and forth a lot (that's what "high excursion" means). Because of this, your music sounds clearer and more dynamic, with less distortion. That's especially good if you like listening at high volumes or with lots of bass.
Speaking of bass, the LP-6 V2 has something called a Low Noise Port Tube. It helps produce punchy bass sounds without any noisy disturbances from the speaker itself.
But not everyone's room or studio setup is the same, right? That's where Kali Audio's signature Boundary EQ settings come into play. These settings let you adjust how your LP-6 V2 sounds based on where it is in your room for optimum performance and neutral sonic reproduction.
This beast can get loud too! It can reach 85 dB continuously at about 6 feet away—perfect for home studios, editing bays, and most control rooms—plus bring an extra 20 dB of volume if needed!
In short: The Kali Audio LP-6 V2 is designed to deliver clear, comprehensive sound that caters to your unique space and listening preferences.
My 1 Month Review Of The Kali Audio LP-6 V2
After a month of testing the Kali Audio LP-6 V2, here are my thoughts:
Sound Quality
The sound quality is something else. I've been vibing with these speakers for a month and man, they truly impressed me. The range and depth of the sound coming out from this compact studio monitor are simply phenomenal. The bass response is robust without drowning out the mids and highs, delivering a balanced and crisp audio that suits whatever genre I'm into at the moment.
Build Quality
The build quality is top-notch. Every aspect of these monitors exudes professionalism. From the feel of the knobs to the overall heftiness of these beasts, you can tell they're built to last. And let's not forget about their modern design which fits perfectly in any studio or home setup.
Ease Of Use
Setting them up was a breeze. One thing that stood out was their ease of use. Unboxing to full operation took less than 30 minutes - no complex instructions or technical jargon here. Plus, there's this cool boundary EQ feature which allows you to adjust your speakers according to your room's acoustics.
- Robust Sound Quality
- Superior Build Quality
- Easy Installation Process
Value For Money
In terms of value for money,I'd say it's definitely worth every penny. Sure, there may be cheaper options on the market but none that offer such high-end characteristics at this price point. In my perspective, it's an absolute steal if you're serious about your audio experience.
To conclude,I must admit, I'm genuinely impressed by Kali Audio LP-6 V2. They fill my space with high-quality sound without leaving my pockets empty. After testing them for a month now, I can confidently say these should be high on anyone's shortlist looking for superior studio monitors on a budget.
Who The M-Audio BX4 Is For & Why You Might Choose It Over The Kali Audio LP-6 V2
Who is M-Audio BX4 for?
The M-Audio BX4 speakers are designed for individuals seeking professional audio quality. These are not your traditional desktop speakers, but rather high-grade studio monitors equipped with multiple inputs including BALANCED 1/4" TBS jacks. If you're an audiophile or you work with a Digital Audio Workstation (DAW), these speakers cater to your needs by delivering a superior, balanced sound.
Why choose M-Audio BX4?
Here's why you might opt for M-Audio BX4:
• Loud and Clear Sound: These speakers live up to their reputation of providing powerful, unadulterated sound that is both loud and clear.
• Balanced Connections: If you're experiencing buzz or hum problems with other systems, the 1/4" TBS connections on the BX4 help establish a balanced connection that eliminates such issues.
• Bass and Treble Controls: This feature lets you personalize your sound experience by adjusting low and high frequencies to match your preferences.
• User-friendly Design: The volume knob also doubles as a power switch, offering convenience and ease-of-use.
However, despite these benefits, there are a few pain points observed by some users:
• The provided cables may not be of the best quality. For optimum audio performance, consider getting higher-quality cables separately.
• The AUX port cannot remain plugged in all the time if you wish to use other connections like Bluetooth or chromecast audio. You will need to unplug it when not in use.
• Some users found the included TS 3.5mm cord connecting the two speakers to be too short.
Still, if professional audio is what you seek and you are ready to invest in quality peripherals like balanced cables and an audio interface like M-Audio M-Track Duo or Solo - then I believe these might be an excellent fit for your needs.
Who The Kali Audio LP-6 V2 Is For & Why You Might Choose It Over The M-Audio BX4
Who is the Kali Audio LP-6 V2 for?
The Kali Audio LP-6 V2 is an ideal choice for anyone looking to set up a home studio. Whether you're a budding composer, mastering engineer, or just a music lover seeking high-quality sound, this one's for you. Regardless if you are just starting your journey or are already skilled in audio production, these monitors can elevate your music producing experience.
Why choose the Kali Audio LP-6 V2?
• Value for Money: The quality of sound produced by these speakers exceeds their cost. The price range appeals to beginners and pros alike who appreciate good value.
• Precision and Accuracy: You get a clear representation of your tracks. With its neutral sound, it doesn't add or subtract from the original recording letting you hear exactly what needs adjustment.
• Quality Sound: Expect great audio quality with considerable low-end punch and clarity in mids and high-end.
• Versatile Connection Options: With RCA, TRS, and XLR connections available, these monitors give you the flexibility to connect with varied equipment.
Potential Caveats
While there's much to appreciate about this product, there are a few aspects that potential buyers should consider.
• Aesthetic Light: Some might find the blue light annoying since it cannot be turned off.
• Sizing: As per some reviews, they might appear rather large if intended for desk use.
• Noise Level: The speakers don't get super loud especially at some distance; might not be ideal for someone who prefers very loud volumes.
In essence, Kali Audio LP-6 V2 gives more than what you bargain for at its price point making it an excellent choice for those who are passionate about music making or simply enjoy high-quality sound playback.
If the M-Audio BX4 or Kali Audio LP-6 V2 don't quite fit what you're looking for, be sure to check out some of my other comparisons.
For another deep-dive into the M-Audio BX4 range, you might find my posts comparing them to the Genelec 8010A, JBL One Series 104, or the IK Multimedia iLoud MTM useful.
And if you're considering branching out from M-Audio altogether, why not take a look at my comparison of the Neumann KH120 and Yamaha HS5? No matter your preferences, there's bound to be a speaker comparison here that suits your needs.
FAQs
What makes the Kali Audio LP-6 V2 considered as one of the most accurate studio monitors in its price range?
The Kali Audio LP-6 V2 is considered one of the most accurate studio monitors due to its refined amplifier design and integrated Class D power amp. These features combined contribute to its exceptional sound quality output, making it a preferred choice for those who value precision audio reproduction. Additionally, this model comes with balanced XLR and TRS inputs as well as an unbalanced RCA input offering more connection options.
Why might someone prefer M-Audio BX4 over Kali Audio LP-6 V2?
Someone might prefer M-Audio BX4 over Kali Audio LP-6 V2 due to its impressive power at 120 Watts of amplification. If you're seeking powerful amplification for music production, live streaming or podcasting, this model could be a better fit for your needs. The M-Audio BX4 features Black Kevlar low-frequency drivers that upgrade your sound significantly along with silk dome tweeters and a sizable 4.5-inch woofer.
Who are these studio monitors best suited for?
Both models have unique qualities which make them suitable for different individuals based on their needs.
M-Audio BX4 is perfect for those focusing on music production, live streaming or podcasting where powerful amplification is required.
On the other hand, Kali Audio LP-6 V2, with its accuracy in audio reproduction is ideal if you're into audio mixing or mastering where precision sound reproduction is essential.
I'm torn between both models! What should I consider before making a final decision?
If you're finding it hard to choose between these two models,
you may want to consider what aspect -powerful amplification (M-Audio BX4)- or -precise audio reproduction (Kali Audio LP-6 V2)- would be more beneficial in relation to your work.
Also keep in mind that user feedback varies since preference differs from person to person; hence trying out each monitor personally could give you a better feel about their performance.
In addition, conducting further online research through detailed reviews can also help inform your final decision.
Buyer's Guide: Important Things To Consider & Look Out For When Buying Speakers
1. Determine Your Listening Needs
When it comes to investing in pro audio equipment, the first step you should take is to evaluate your listening needs. Will you be using these speakers for professional music production, or are they simply for your personal enjoyment?
The last thing you want is buying a pair of professional studio monitors like the M-Audio BX4 or Kali Audio LP-6 V2 when all you need is a solid set of audio speakers for casual listening.
2. Understand the Sound Quality You Desire
You'd do well not to dismiss the sound quality. Listen, no one wants a pair of monitor speakers that distort sound or can't handle high volumes. So pay particular attention to user reviews and ratings. How well does an audio product like the M-Audio BX4 deliver in terms of clarity? What about its dynamic range and volume handling?
3. Consider Frequency Response
Let's dive into something somewhat technical but crucially important - the frequency response.. This refers to how accurately a speaker reproduces each frequency of sound, from low bass (measured in Hz) to high treble (measured in kHz).
A wider frequency response usually means better sound quality, although it's essential not just having wide coverage but accurate reproduction across all frequencies.
4. Look at Size and Design
Size does matter with monitor speakers - larger room calls for bigger sized studio monitors while smaller spaces will work fine with more compact ones like near-field monitors. Remember, though: it's not just about size; design plays an equally essential role here too! How will Kali Audio LP-6 V2 look on your desk? Would M-Audio BX4 be too large?
5. Determine Your Budget
Ah, budget! It's always part of any buying guide because let's face it; we all have one! Higher-end models often bring more features and finer sound quality, but you can find decent budget-friendly options within the realm of music production gear.
6. Check Out Professional Reviews
Before adding that slick-looking pair of studio monitors into your shopping cart, do some digging around online review sites or pro-audio forums where users post their experiences with specific models like M-Audio BX4 or Kali Audio LP-6 V2.
7. Conduct Detailed Product Comparisons
Lastly remember one buying mantra; compare before you commit! Detailed product comparisons between popular models could reveal surprising details that might change your initial pick – maybe Kali Audio LP-6 V2 has certain attributes missing on other products or perhaps some hidden excellence within M-Audio BX4 that suits your unique needs perfectly!
About Author
Lyrics
Please save some lyrics first.