You're ready to make a big purchase, but you're having trouble deciding between these two powerhouses, the M-Audio BX4 and the JBL One Series 104.
Trust me, I know how difficult that decision is... especially if you have no plans on whipping out that dreaded return postage label!
You know how the saying goes, buy right, buy once! Or something like that...
Either way, I've got you covered!
I've broken down the good, the bad and the ugly of these babies, so providing you have a clear idea of exactly what you plan on doing with it, you will have a clear idea on which one is best for you, by the end of this article.
Let get into it...
At A Glance:
M-Audio BX4
M-Audio BX4 Pros & Cons
Pros:

The speakers are loud and clear.
Multiple inputs, especially the BALANCED 1/4" TBS jacks.
Low profile look.
Powerful studio speakers, more powerful than others priced in the same range.
Sound quality is impeccable when connected properly.
Sound superb for what you paid.
Ability to power off on the volume knob.
Knobs to control lows and highs.
High quality, powerful, and clear sounding speakers.
High & low shelving EQ's (@ 8k and 150 hz respectively) are a great inclusion at this price point.
Loud and reproduce more bass than their small size would indicate.

Cons:

Priced high.
Issues with the cables provided with the unit.
3.5 to 3.5 plug generates a loud buzz when connected to a computer with a metal chassis.
Cheap RCA cables provided can produce bad buzz and ground issues.
Speakers are lighter and feel cheaper.
Aux cannot be plugged in all the time.
Volume knob issues - cannot exceed 1/4 of the total knob range without it being too loud.
Connection between speakers is not ideal, preferred normal speaker terminals or a balanced XLR cable.
If something is connected to the front Aux port, Bluetooth will not sound.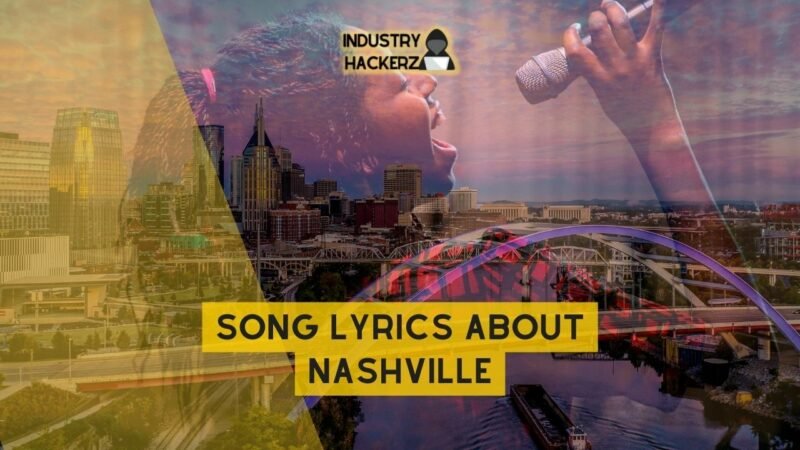 You Should Read This Next!
JBL One Series 104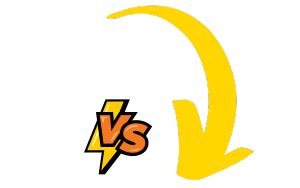 JBL One Series 104 Pros & Cons
Pros:

Designed for optimum performance when placed at arms length from the listening position.
Good for entry level reference speakers for home recording/production studio environment.
Reproduces digital masters and commercial HD evaluation recordings well.
Accurate sound reproduction.
Lower midrange/midbass is quick and punchy.
Imaging is fantastic due to coaxial drivers.
More refined and less ear fatiguing sound compared to some other speakers.
Good performance for the price point.

Cons:

A bit bottom heavy centered around 100Hz, impacting bass overtones in the 200-250 Hz range.
Mixes and masters may tend to be a bit light in the upper bass.
Top end is very peaky, affecting some female vocals and guitars.
Midrange is extremely thin, making male vocals sound lifeless.
Low end is nonexistent due to small drivers.
Distorts easily, making it uncomfortable for larger rooms.
Lacks dynamics, bass, and has a thin midrange and peaky top end.
Issues with volume and power, not sounding as loud as expected for a 60-watt amplifier.
Design is unstable and can easily be knocked over.
Power cord doesn't fit tightly.
Needs more headroom and potentially a preamp or headphone amp for better performance.
Key Differences Between The M-Audio BX4 And The JBL One Series 104
The main differences between M-Audio BX4 and JBL One Series 104 are their sizes, driver type, design aesthetics, connectivity options and sound quality.
M-Audio BX4 is available in two sizes with a larger option than the JBL One Series 104. It houses a powerful 4.5-inch Kevlar woofer and a 1-inch silk-dome high-frequency driver inside its MDF cabinet. These provide an excellent and clear sound for their size and price range.
Key features of the M-Audio BX4 include:
Their cabinets are ported for an enhanced low-end response resulting in satisfying overall sound quality.
Balanced 1/4" jacks as well as RCA inputs that accommodate a diverse range of devices.
JBL One Series 104, on the other hand, stands out for its best-in-class performance considering its compact size and price point. This model is complimented for its impressive frequency range and stylish compact design that fits easily into any workspace.
JBL One Series 104's unique highlights involve:
Maintaining an excellent reputation not only from consumer-oriented headphones but also from delivering big sound even in small packages via its speakers.
Certain models offer Bluetooth capabilities facilitating wireless connectivity to devices.
The choice between the two ultimately lies in your specific requirements regarding size, design aesthetics, budget constraints and preference for wireless connectivity.
While both models may lack some depth in bass compared to larger or more expensive speakers, they both remain highly recommended options for those seeking reliable audio experiences within budget or smaller spaces.
| Specifications | M-Audio BX4 | JBL One Series 104 |
| --- | --- | --- |
| Power | 120-Watt | 60-Watt Class D power amplifier; 30 watts distributed to each speaker |
| Components | 4.5" Kevlar low frequency drivers and 1" natural silk dome tweeters in an Acoustically-inert MDF cabinet | Coaxial 4.5-Inch (118 mm) LF driver and 0.75-Inch (19 mm) soft-dome HF driver |
| Features | Computer-optimized tweeter waveguide; High & Low EQ; Rear ports for extended bass response | Front-panel volume control and headphone jack with speaker mute feature |
| Input Connectors | 1/4", 1/8"and RCA inputs | 2x 1/4-inch balanced; 2x RCA; 1x 1/8-inch unbalanced |
| Placement | Desktop | Desktop - Acoustically optimized |
| Purchase Includes | 1 passive speaker, 1 active speaker, 1/8" speaker cable, 1/8" to 1/8" cable, 1/8" to RCA cable, and AKAI Professional's MPC Beats | 1x extension monitor speaker wire (2-Conductor, 2 meters); 1x 1/8-inch (3.5 mm) to RCA audio cable; 1x AC power cable; 1x quick setup guide |
What You Need To Know About M-Audio BX4
The
M-Audio BX4
is a powerful set of desktop computer speakers, making it perfect for various uses. If you're a gamer, podcaster, streamer, or DJ, these 120-Watt powered speakers can make your experience even better with studio monitor sound.
These speakers are made from premium components to give the best sound quality. They feature an acoustically-inert MDF cabinet and a bass reflex design that delivers deep and rich sound. They also have 4.5" Kevlar low frequency drivers and 1" natural silk dome tweeters.
One cool thing about the BX4 is that they offer an immersive listening experience. This includes a computer-optimized tweeter waveguide for precise imaging and High & Low EQ for dialing in your perfect sound. It even has rear ports that extend the bass response further.
It doesn't matter what you need speakers for; the BX4 has got you covered with its versatility! These can be used as gaming speakers, DJ speakers, PC speakers, record player speakers or even studio speaker with their 1/4", 1/8", and RCA inputs offering complete hook-up flexibility.
It comes with everything you need including one passive speaker, one active speaker, an 1/8" speaker cable among other things. Also included is AKAI Professional's MPC Beats which will add more value to your purchase.
So there it is! The M-Audio BX4 offers fantastic value because of its power-packed features and premium components giving a studio monitor sound right at your desk!
My 1 Month Review Of The M-Audio BX4
Unboxing and Setup
When I opened the box of my M-Audio BX4, the first thing I noticed was how sleek they looked. The matte black finish gave them a professional appearance that would fit right into any studio setup. The package included everything I needed to get going - two monitors, power cables, and user-friendly instructions.
Design and Build Quality
I found myself surprised at the sturdiness of these speakers. Weighing in at about 5 lbs each, they felt solid without being overly heavy - a testament to their robust build quality.
Moreover, the front has a simple design with a volume knob that gives it an uncluttered look.
Sound Quality
After using them for about a month now, I've been pretty impressed by their sound quality. The M-Audio BX4's deliver a crisp sound across low, midrange and high frequencies.
Granted they aren't going to dethrone any top-range studio monitors anytime soon but considering their price point, they punch well above their weight.
They have brought new life into my music with their accurate reproduction of sounds - every beat and melody is clearly distinguishable even when played at high volumes.
User Experience
What has also stood out is how easy to use these are. Their setup was effortless, and adjusting the volume right from the front panel has been convenient especially when I'm in the middle of a session.
In terms of performance consistency too, it's been smooth sailing for me so far. Be it for creating tracks or just simply listening to some great tunes; everything sounds consistently good on these speakers.
To sum up:
Sleek design that fits into any studio setup.
Rugged build quality paired with light weight.
Crisp sound quality covering all range of frequencies.
User-friendly setup and controls for ease-of-use.
So if you're looking for high-quality desktop speakers that don't break your bank but still deliver on performance then I'd recommend giving M-Audio BX4's a shot, you might just be as impressed as I am!
What You Need To Know About JBL One Series 104
The
JBL One Series 104
are fantastic reference monitors that can connect to most desktop and laptop computers, as well as both home and professional recording equipment. They have been specifically designed to sound great on your desk, thanks to some clever acoustic optimization.
Looking to connect a variety of devices? No problem! The JBL 104 monitors come with three sets of inputs, allowing you to hook up pro gear, personal music players, and even consumer products. You'll find nifty features like a front-panel volume control and a headphone jack with a speaker mute feature - handy for those late-night mixing sessions!
Inside each monitor is a coaxial 4.5-inch (118mm) LF driver and a 0.75-inch (19mm) soft-dome HF driver. Each speaker gets pumped by the integrated 60-watt Class D power amplifier; that's 30 watts per speaker for crisp, clear sound.
Want to know what kind of connectors you'll need? There are two 1/4-inch balanced connectors, two RCA connectors, and one 1/8-inch unbalanced connector included.
When you buy these awesome monitors, you get: an extension monitor speaker wire (2-Conductor, 2 meters), a useful 1/8-inch (3.5 mm) to RCA audio cable for hooking up your music player or mobile device; an AC power cable for plugging into the mains; and best of all- a quick setup guide so you can get everything connected just right!
My 1 Month Review Of The JBL One Series 104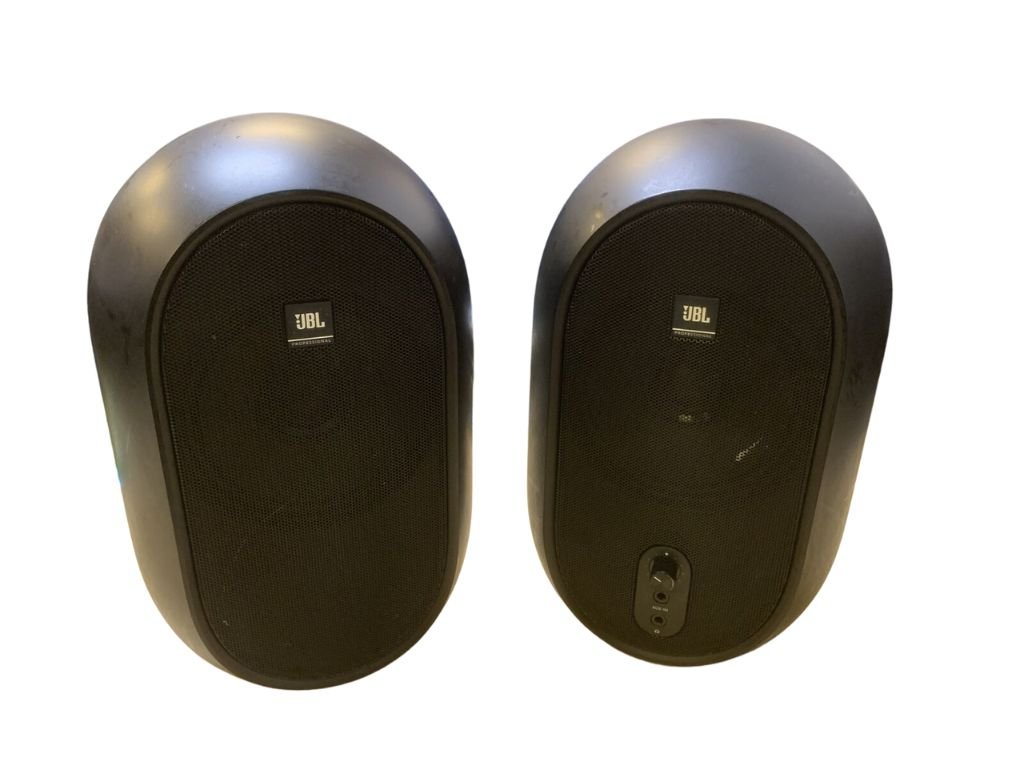 After a month of testing the JBL One Series 104, here are my thoughts:
Sound Quality
JBL sure knows how to bring a room to life! Over these past weeks, I've enjoyed the full-bodied richness and clarity of sound that JBL One Series 104 speakers deliver. Whether it was catching up on my favorite podcasts or blasting some old school classics, the sound never faltered. From the deepest bass notes to the brightest trebles, everything came out crisp and clear – more than you'd expect from monitors in this price range.
Design & Build
These speakers have a sleek and compact design that just screams quality. With their soft aesthetic contouring, they brought a fresh look to my work area without being too intrusive. They don't just look good though, they're incredibly sturdy too. Even after weeks of daily use - moving them around from one spot to another - they still hold strong with no signs of wear or tear.
User Experience & Features
One thing I deeply appreciate about these speakers is their simplicity – there's no need for an audio engineering degree here! The front-panel volume control and headphone jack kept my user experience seamless and convenient.
Here are some key features I enjoyed:
- The front-panel input control, which made easy work out of switching between Bluetooth, AUX, USB & more.
- The multiple connectivity options which mean I can easily connect whatever device I want.
- Its built-in 60-watt Class D amplifier with abundant power meant no shortage of volume when needed.
Who The M-Audio BX4 Is For & Why You Might Choose It Over The JBL One Series 104
The M-Audio BX4 is a perfect choice for individuals who are looking for high-performance studio speakers that deliver loud, clear sounds. If you value the ability to have multiple inputs and a balanced connection, this product will cater to your needs.
This product is specifically designed for those who seek a powerful performance from their audio equipment. The M-Audio BX4 speakers surpass other speakers in the same price range with their superior power and quality sound delivery.
You might choose to buy M-Audio BX4 if you appreciate its features such as:
However, you should be aware of some issues related to the cables provided with these speakers. You might experience a loud buzz when connecting them to a computer with a metal chassis due to ground fault issues.
If you're planning on using Digital Audio Workstation (DAW) for professional audio use, these speakers are designed just for that purpose because of their "balanced" option, which isn't available with simple desktop speakers.
One of the upsides of M-Audio BX4 mentioned in user reviews includes its bass quality and volume control features along with knobs to adjust highs and lows.
But keep in mind some downsides like having difficulties plugging in Aux all the time or volume knob's limit that does not allow using the full range without distortion.
In summary, if you're looking for studio monitors rather than traditional desktop speakers, you can enjoy simply impeccable sound quality by using only 1/4 inch TBS cables running this speaker set to an audio interface like M-Audio M-Track Duo or Solo.
Now it's up to you! If these qualities align with your preferences, then M-Audio BX4 could be an excellent choice for your needs!
Who The JBL One Series 104 Is For & Why You Might Choose It Over The M-Audio BX4
Who is the JBL One Series 104 for?
The JBL One Series 104 is designed mainly for individuals just entering the home recording/production studio environment. If you're a beginner looking to set up your first studio, these speakers may be a good starting point for you.
Additionally, they could be suitable for retired professional audio engineers or commercial recording studio owners, who need a reliable pair of speakers for reproducing digital masters at home.
Why might someone buy the JBL One Series 104?
• The speakers perform well when playing commercial HD evaluation recordings - ideal if you need to test the audio quality of your own productions.
• They offer accuracy in reproducing sounds, making them reliable for home studios.
• The price point stands out - you get decent performance without breaking the bank.
• They have excellent imaging capabilities due to their coaxial drivers, which is ideal if you appreciate precise sound placement.
However, it's important to consider some potential downsides as well:
• Some users report that the top end can be quite peaky and may not reproduce female vocals or certain guitar sounds effectively.
• The midrange may seem thin and lifeless, affecting particularly male vocals.
• While they offer a punchy lower midrange/midbass, the low end is reported to be lacking considerably – something to keep in mind depending on your music genres of interest.
• At larger volumes or in bigger rooms, these speakers can distort easily so they might not fit your needs if you plan to use them in spacious areas.
In conclusion: If you value detailed sound imaging and accurate reproduction within an intimate setting or small room and are working on a budget – then this entry-level reference system by JBL could be worth considering for your home studio setup.
However, if you often require high volume levels or dynamic bass response – then it might be worth exploring other options within this price range.
If the M-Audio BX4 and JBL One Series 104 didn't quite tick all your boxes, don't fret! I've got plenty more comparisons where those came from. You might want to check out my other posts where I pit similar products head-to-head.
Take a peek at the M-Audio BX4 vs IK Multimedia iLoud MTM for starters. Or maybe you're interested in the Neumann KH120 vs Yamaha HS5.
I've also dissected the differences between Neumann KH120 vs Kali Audio LP-6 V2 and even compared the Neumann KH120 vs Genelec 8010A. Trust me, you'll find something that suits both your ears and your budget!
FAQs
How does the sound quality of the M-Audio BX4 and JBL One Series 104 compare to other studio monitors in their price range?
Both the M-Audio BX4 and JBL One Series 104 perform exceptionally well in terms of sound quality within their price range. They are known for delivering clear, satisfying sound that reputable with higher priced models. However, it should be noted that these speakers may lack some depth in bass compared to larger, more expensive units.
Is there a significant difference between the size and design aesthetics of M-Audio BX4 and JBL One Series 104?
The M-Audio BX4 is available in two sizes - 4.5 inches or larger depending on your need for space efficiency while offering a classic look with its MDF cabinet. The BL One Series 104, on the other hand, is designed to be compact to fit into any workspace easily while also boasting a stylish aesthetic.
With respect to connectivity options, how do both models fare? Does it affect my choice if I prefer wireless connectivity?
The M-Audio BX4 offers balanced 1/4" jacks as well as RCA inputs allowing you to connect multiple devices but lacks wireless connectivity. However, some models of the JBL One Series 104 come equipped with Bluetooth capabilities which would make it a better choice if you prefer wireless device connection.
Are these monitors suitable for professional music production or just ideal for home studios?
While both the units are perfect for home studios due to their compact size and affordability, they deliver excellent sound quality making them suitable enough for professional music production as well. Their performance has been praised given their size and price demonstrating that they can hold up well even under demanding audio production conditions.
Buyer's Guide: Important Things To Consider & Look Out For When Buying Speakers
1. Understanding the Varying Types of Monitor Speakers
To make the best online purchase, you need to familiarize yourself with the types of monitor speakers available. You're surely contemplating between studio monitors, reference monitors, and nearfield monitors.
Studio monitors are designed with precision in mind - offering an accurate sound reproduction that's specifically excellent for music production.
Reference monitors serve a different purpose; they allow audio enthusiasts to compare their audio quality against a 'reference' or standard output. This is superb for checking mixes before final production because it gives you an authentic understanding of what your audience will hear.
Nearfield monitors are vital if you're working in a small room or a home recording studio. Better yet, they make for great desktop speakers providing professional-grade sound reproduction right at your workspace.
2. Prioritizing Audio Quality
Audio quality should be top-of-mind when buying monitor speakers online. The aim here is to find speakers that deliver true-to-source sound reproduction without coloration or distortion at any volume level. It's essential to look out for high-resolution audio support, frequency response specs, and customer reviews on audio performance when comparing these devices online.
3. Considering Speaker Size and Room Compatibility
The size of your room significantly influences your choice of monitor speakers, especially when designing a home recording studio setup. Larger rooms may require bigger speaker sizes with more power output to achieve effective sound coverage – but remember this might compromise on compactness if you need desktop speakers.
Contrarily, nearfield monitors are excellent for smaller rooms as they focus sound directly toward the listening area rather than reflecting off walls causing interference patterns.
4. Protecting Your Budget Without Compromising Quality
Buying monitor speakers online can be quite tricky given the vast price range from budget-friendly options to astronomically pricey ones! But remember, higher cost does not necessarily equate better performance in music production equipment like these.
It's prudent to compare prices across several websites while keeping tabs on features offered by each model within your budget range before making a decision.
5. Curating Your Shopping Experience Based on Brand Reputation
When wading through numerous offerings of online monitor speakers – brand reputation becomes critical! Opting for brands renowned in music production circles gives you assurance about product reliability and long-term performance.
Always check out customer reviews and ratings about long-term durability before settling down on one product.
6. Establishing Connectivity Requirements
Monitor speaker connectivity varies from model to model: USB, Bluetooth®, XLR or TRS cables… It's crucial then to consider which forms of connection align best with your existing setup before choosing one.
For instance: if mobility is paramount - Bluetooth®-enabled models can offer wireless flexibility; but if high-fidelity transmission takes precedence - wired connections (XLR/TS) would serve best.
Finally – don't click 'Buy Now' until ensuring strong manufacturer support along with decent warranty coverage! Ensure there's clear information available about after-sales service centers (if applicable), warranty duration & terms; this brings peace-of-mind during unexpected hiccups with any technical issues post-purchase.
About Author
Lyrics
Please save some lyrics first.