You're ready to make a big purchase, but you're having trouble deciding between these two powerhouses, the M-Audio BX4 and the IK Multimedia iLoud MTM.
Trust me, I know how difficult that decision is... especially if you have no plans on whipping out that dreaded return postage label!
You know how the saying goes, buy right, buy once! Or something like that...
Either way, I've got you covered!
I've broken down the good, the bad and the ugly of these babies, so providing you have a clear idea of exactly what you plan on doing with it, you will have a clear idea on which one is best for you, by the end of this article.
Let get into it...
At A Glance:
M-Audio BX4
M-Audio BX4 Pros & Cons
Pros:

The speakers are loud and clear.
They have multiple inputs, including BALANCED 1/4" TBS jacks.
They have a low profile look.
They are powerful studio speakers, more powerful than others in the same price range.
The sound is crystal clear and flawless when connected with a Bluetooth adapter using the RCA plugs.
They are designed for professional audio use with a DAW due to the "balanced" option.
They have some bass to them.
They have knobs to control lows and highs.
They have the ability to power off on the volume knob.
They sound superb for what you paid.
They are high quality, powerful, and clear sounding speakers.
They have all the connections you'll ever need.
They have high & low shelving EQ's (@ 8k and 150 hz respectively).
They are surprisingly loud and reproduce more bass than their small size would indicate.

Cons:

They are priced high.
The cables provided with the unit are not good quality.
The 3.5 to 3.5 plug generates a loud buzz when connected to a computer with a metal chassis due to a ground fault.
The RCA cables would produce equally bad buzz and ground issues if plugged directly into the computer jack.
Each speaker is lighter compared to previous models, giving a cheaper feel.
Aux cannot be plugged in all the time like with previous models, have to unplug devices like a chromecast audio when not in use.
The volume knob does not allow for fine grain use of the entire range, it's either off, lowest volume at talking level, or very loud.
The connection between speakers uses a short TS 3.5mm cord, instead of normal speaker terminals or a balanced XLR cable.
If something is connected to the front Aux port, Bluetooth will not sound.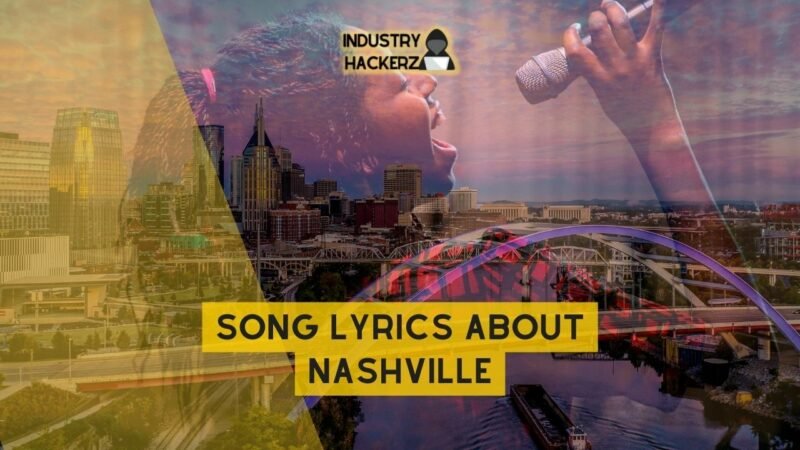 You Should Read This Next!
IK Multimedia iLoud MTM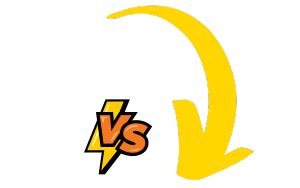 IK Multimedia iLoud MTM Pros & Cons
Pros:

The highs are very crisp and airy but not fatiguing.
The mids have a lot of detail without seeming to far forward.
The lows are tight and very controlled.
They are very well-built and feel solid.
The included decoupling stands look nice.
The stands allow for huge vertical arc to aim the monitors at your face whether they are placed high or low.
At 700 bucks a pair, they are more revealing monitors anywhere near this price range.
They sound detailed, and articulate up and down the spectrum.
They create a really nice stereo image with a very wide and usable sweetspot.
The modeling software has very low latency and is very usable.
Being able to quickly select different voices AND turn on/off the ARC Calibration is KEY.

Cons:

The light on the front is a bit annoying because its pretty bright in a dim room.
The stands don't seem to do much decoupling.
These are rear-ported and they do produce port noise over a range of low frequencies.
They might have loose wiring vibrating inside.
The calibrated profile is very aggressive and very accurate - which also means it can be a little disorienting for producing.
Key Differences Between The M-Audio BX4 And The IK Multimedia iLoud MTM
The main differences between M-Audio BX4 and IK Multimedia iLoud MTM are primarily in their design, sound quality, functionality, and suitability for different user requirements.
IK Multimedia iLoud MTM is known for:
Accuracy: It provides a precise sound, making it ideal for audio professionals seeking high precision.
Dual 3.5" Woofer Design: This feature delivers high-resolution sound quality.
Balanced Tonality: Clear linear phase sound and deep bass response contribute to its balanced tonality.
Versatility: Its compact nature makes it suitable for both desktops and conventional nearfield monitor installation settings.
Meanwhile, the M-Audio BX4 stands out because of its:
Clean Sound Output: It's perfect not only for music mixing but also dialogue or sound design jobs due to its clarity of output.
Potential Power: It can provide up to 120W, making them one of the best speaker choices in 2023.
Value:

They offer a good mix given their small size and low price point.
In conclusion,
The main difference lies in the other areas: while the M-Audio BX4 excels in versatility across all forms of audio media jobs on account of its clean output. In contrast, IK Multimedia iLoud MTM is praised widely amongst experts primarily owing to its accurate output & high-resolution sound quality making it an apt choice who seek precision in their audio production work.
| Specs | M-Audio BX4 | IK Multimedia iLoud MTM |
| --- | --- | --- |
| Power | 120-Watt | Not specified |
| Components | Acoustically-inert MDF cabinet and bass reflex design, 4.5" Kevlar low frequency drivers, 1" natural silk dome tweeters | Not specified |
| Sound Features | Computer-optimized tweeter waveguide, High & Low EQ, Rear ports for extended bass response | Linear phase sound, Point-source performance, Deep bass down to 40 Hz |
| Use Cases | Gaming, DJ performances, podcasting, streaming, etc. | Music studio, desktop, bookshelf, gaming, etc. |
| Inputs | 1/4", 1/8"and RCA | Not specified |
| Additional Features | Includes 1 passive speaker, 1 active speaker, various cables, and AKAI Professional's MPC Beats | Built-in self-calibration via included ARC mic, compact and easy to mount, offers Atmos bass management |
What You Need To Know About M-Audio BX4
The
M-Audio BX4
are powerful 120-Watt desktop speakers that deliver top-notch sound quality. These are great for high-end activities like gaming, podcasting, streaming, and even DJ performances. They are built with premium components to provide you with the best listening experience possible.
The M-Audio BX4 is housed in an acoustically-inert MDF cabinet and designed with a bass reflex to produce deep and rich sounds. It features 4.5" Kevlar low frequency drivers and 1" natural silk dome tweeters for a smooth, balanced sound output.
What makes this speaker stand out is its computer-optimized tweeter waveguide for precise imaging - this helps you hear the audio exactly as it was intended! Plus, it has High & Low EQ settings that let you customize the sound to your liking.
Another cool feature of this speaker is its rear ports which enhance bass response for a more immersive listening experience. But the goodness doesn't end there; these speakers are super versatile too! Whether you need speakers for your gaming setup, DJ console, PC or record player - these bad boys got you covered.
The set comes packed with everything you need: one passive speaker (the one without inbuilt power), one active speaker (the one with power), an 1/8" speaker cable , an 1/8" to RCA cable and AKAI Professional's MPC Beats software too!
So whether you're a music lover looking to upgrade your home studio or a gamer wanting to expand your gear - give the M-Audio BX4 Desktop Computer Speakers a shot! You won't regret it!
My 1 Month Review Of The M-Audio BX4
Initial Impressions
From the moment I eagerly unwrapped my M-Audio BX4, anticipation was in the air. My initial thought was how sleek and professional it looked, a perfect addition to my home studio.
Setup and Ease of Use
Once out of the box, it was time to get things up and running. The setup process was refreshingly straightforward - no confusing cables or convoluted instructions. I was able to get it working in no time.
Sound Quality
When I first switched them on, I couldn't quite believe my ears. The sound quality produced by these compact speakers is absolutely phenomenal. It's just so crisp and clear; it exceeded my high expectations.
- The bass is punchy but not overpowering.
- Trebles are bright but not harsh.
- Mids are well balanced.
Durability
One month into using M-Audio BX4 and they are still going strong. They've proven to be durable and reliable - a go-to piece of kit for me now.
Value for Money
In terms of value for money, these speakers punch way above their weight class. For an affordable price, you get a product that could easily rival some of the more expensive brands out there.
In conclusion, after a month with the M-Audio BX4, my admiration has only grown stronger. They offer great sound quality coupled with durability, making them a fantastic investment for any audiophiles or music enthusiasts out there!
What You Need To Know About IK Multimedia iLoud MTM
The
IK Multimedia iLoud MTM
speakers have been designed to deliver high-quality audio for your studio, desk, or bookshelf. They give out crystal clear linear phase sound and a strong bass that drops down to 40 Hz.
You won't even need a subwoofer with these babies! What's even better is that they come with their own self-calibration feature using the included ARC mic. This means they can adjust to any position whether you're working on your music production desk or playing games on your PC.
Worried about ear fatigue after prolonged listening? These speakers reduce that with their linear phase sound. Also, their point-source performance serves top-notch audiophile sound no matter the distance, making them perfect as desktop studio audio monitors.
Need some thumping bass action without the bulk? The iLoud MTM offers deep bass down to 40 Hz which can stand up against any big speaker, large studio monitors or computer speakers paired with powered subwoofers.
Despite being compact in size, these studio monitor speakers pack a punch giving you immersive audio experience better than regular pc sound bars or surround sound rigs. Plus, they are super easy to mount and are equipped with Atmos bass management system for enhanced listening experience. They easily attach to mic stands or mounts, offering tremendous flexibility in setup.
My 1 Month Review Of The IK Multimedia iLoud MTM
After a month of testing the IK Multimedia iLoud MTM, here are my thoughts:
SOUND QUALITY
God, where do I start? The sound quality on these babies is nothing short of impressive. It's crystal clear and super detailed - it's like you're in the recording studio yourself. IK Multimedia have done a great job with this one!
DESIGN AND BUILD QUALITY
The build quality? Top-notch. The sleek design simply fits everywhere, whether it be a professional studio setup or just casual home usage. Over the past month, they have withstood frequent use as well as some unplanned knocks and drops. They still look brand new!
EASE OF USE
Breaking them in was quite breezy! Setup was straightforward and didn't give me any headaches - trust me, I've had my fair share of difficult setups with other speakers.
Here are some key points from my hands-on experience:
- Detailed Sound: Honestly, that clarity is worth every penny you spend on these speakers.
- Rugged Build: These speakers have proven to be sturdy and reliable even after heavy usage.
- Simple Setup: You'll be up and running within minutes.
A month in, I am still exploring and enjoying the robust features of this fantastic piece of equipment. As someone who values sound quality above all else when it comes to speakers, I believe the IK Multimedia iLoud MTM has comfortably exceeded not only my expectations but also set new standards.
While they might seem pricey to some people (me included at first), remember that quality often comes at a price. And this time around, it's definitely worth taking that plunge.
All things considered; there is no doubt about it: these MTMs are an excellent investment for anyone serious about their music or audio game.
For now (and probably for quite some time), they remain my go-to monitors for all things audio!
Who The M-Audio BX4 Is For & Why You Might Choose It Over The IK Multimedia iLoud MTM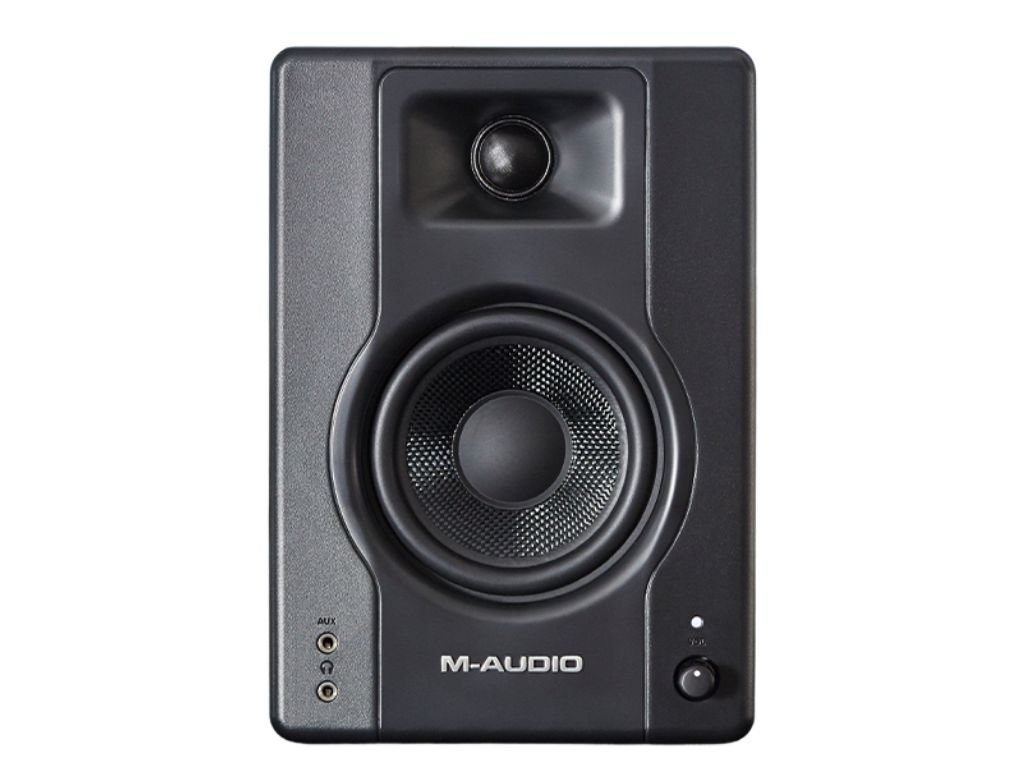 The M-Audio BX4 is ideal for those in the market for powerful studio monitor speakers. Whether you're a professional sound mixer, an upcoming artist, or an audio-tech enthusiast, these loud and clear speakers often outshine many others in the same price range.
If you prioritize sound quality and power over anything else, these are worth considering. The M-Audio BX4 presents several benefits:
Bass Control: If you appreciate a good bass drop as much as the next person, you'll highly value this feature - it translates into solid sound output.
Knobs for lows and highs: This gives you more control over your sound than most average desktop speakers can provide.
Diverse Connection Options: These powerful speakers come with multiple inputs including BALANCED 1/4" TBS jacks.
Do remember that these are true studio monitors, not traditional desktop speakers. To avoid any hum or buzz interference, I recommend connecting using only the balanced method. For professional use with a DAW (Digital Audio Workstation), this makes all the difference.
However, there are a few concerns to note:
The provided cables might not meet your quality expectations - particularly if connecting to metal-chassis computers where they could generate ground fault issues. It's suggested to use quality 1/4 inch TBS to 1/4 inch TBS cables running this to an audio interface like the M-Audio M-Track Duo or Solo for impeccable sound quality.
The volume knob may not provide fine-grained control of volume levels; it might get excessively loud after just 1/4 turn of total knob range.
Despite some of these minor concerns, I'm confident that if you're looking for high-performance studio monitors that offer depth and clarity in every note at a reasonable price point then the M-Audio BX4 is one of your best bets.
Who The IK Multimedia iLoud MTM Is For & Why You Might Choose It Over The M-Audio BX4
Who is the IK Multimedia iLoud MTM For?
The IK Multimedia iLoud MTM is primarily for music professionals who are looking for studio monitors that deliver superior sound quality, detailed audio reproduction, and convenience in a compact size. This may include music producers, sound engineers, DJ's, or any audiophile who takes their sound seriously.
Why You Might Choose This Product
• Superior Sound Quality: The crisp highs and detailed mids combined with surprising low-end from small drivers give the iLoud MTM a balanced audio output.
• Built Quality: These monitors are well-constructed and solid feel indicates they are built to last.
• ARC Calibration: Another key factor could be the onboard ARC calibration system that helps tune the monitor's output to suit your room's acoustics.
• Stereo Imaging: If you value a wide and usable sweet spot with consistent phase across all drivers, this product delivers.
From user reviews, it seems that even compared to more expensive models like Focal CMS65s or Neumann 3-way monitors the MTMs provide more value in terms of detail, clarity and low-end reproduction.
Your Pain Points Addressed
• Tired of feeling ear fatigue after long hours of monitoring? The iLoud MTM comes high in recommendations due to its non-fatiguing sound quality.
• Do you have limited desk space? Thanks to its compact size compared to other models (like Focals), it frees up your workspace.
However, keep in mind that these are rear-ported monitors and may not be suitable if your setup is close to the wall. And while there have been mentions of light port noise under certain conditions, most users seem unbothered by this while seated at their workstation.
In conclusion: If you're a professional seeking superior performance at around $700 per pair without compromising on desk space or dealing with ear fatigue - the IK Multimedia iLoud MTM could be an ideal choice for you.
If the comparison between M-audio BX4 and IK Multimedia iLoud MTM didn't quite hit the mark for you, I've got plenty of other comparisons you can check out.
For instance, take a look at my other posts on similar products like Neumann KH120 vs Yamaha HS5 or Neumann KH120 vs Kali Audio LP-6 V2.
You might also be interested in my deep dive into the Neumann KH120 vs Genelec 8010A and how they stack up against each other.
And if none of these options work for you, then perhaps my comparison on Neumann KH120 vs JBL One Series 104 would be more suitable for your needs.
FAQs
I'm an audio professional who works with various forms of media, not just music. Would the M-Audio BX4 be a better fit for me than the IK Multimedia iLoud MTM?
Indeed, it seems that the M-Audio BX4 would be a well-suited choice for your needs. Its clean output and substantial power make it versatile across all forms of audio media jobs, including dialogue or sound design work. It's ideal if you're after clarity and precision in different types of multimedia projects.
As someone who values precision and high-resolution sound quality in my music production work, is the IK Multimedia iLoud MTM worth its price compared to cheaper options like M-Audio BX4?
If accuracy is your top priority, then investing in IK Multimedia iLoud MTM could certainly pay off for you. This model stands out due to its remarkable accuracy and high-resolution sound quality driven by its dual 3.5" woofer design and clear linear phase sound feature which makes it an excellent choice for professionals seeking precision.
I have limited space on my desktop; can these monitors fit into small spaces without compromising their performance?
Yes, both M-Audio BX4 and IK Multimedia iLoud MTM, despite their powerful performance capabilities are designed to cater to compact spaces too. IK Multimedia iLoud MTM is particularly noted for being suitable for both desktops or conventional nearfield monitor installation settings due to its compact nature.
Can I expect good bass response from these models? If so, which one offers deeper bass?
Both models offer respectable bass responses; however if deep bass response is specifically what you're after then you might lean towards the IK Multimedia iLoud MTM. This model boasts a deep bass response contributing to balanced overall tonality.
Buyer's Guide: Important Things To Consider & Look Out For When Buying Speakers
1. Assess Your Needs and Environment
When purchasing monitor speakers, it's important to consider your specific audio needs and the environment in which you'll use them. Are you a music producer needing professional audio equipment, or an audiophile who wants to enjoy the subtleties of music at home?
Knowing what you need will help narrow down your choices. Additionally, be aware of your room's acoustics - large rooms might need larger monitor speakers such as M-Audio BX4 for better sound experience.
2. Understand the Difference Between Nearfield and Reference Monitors
Before investing in audio speakers, ensure you know the difference between nearfield monitors and reference monitors.
Nearfield monitors, like the IK Multimedia iLoud MTM, are designed for proximity listening - ideal for small spaces like home studios, while reference monitors provide a more accurate representation of sound and are typically used in professional environments.
3. Research Top Brands by Reviewing User Feedback
The internet is rich with user reviews on various brands offering studio monitors. Websites like Amazon provide feedback from people who have purchased and used these items before.
Keep an eye out for consistent trends – if multiple people mention issues with a product or rave about its superior quality (like the M-Audio BX4), this information can help guide your decision-making process.
4. Consider Size & Power Requirements
When selecting monitor speakers online, size matters! If you're working within limited spaces, compact studio monitors might be more suitable without compromising on sound quality - think IK Multimedia iLoud MTM studio monitor as one such example!
Also consider their power requirements; some models might demand more power than others – make sure they align with what your workspace can provide.
5. Check Out Frequency Response
One crucial factor when buying studio monitors is their frequency response - how accurately they reproduce lower (bass) and higher (treble) frequencies can make or break user experience depending on genre preferences or production needs!
6. Ensure Connectivity Compatibility
There's nothing worse than purchasing new professional audio equipment only to realize that it doesn't connect to any of your devices! Make sure beforehand that whatever model you choose aligns seamlessly with your existing setup - whether it uses XLR inputs, RCA jacks or USB connection.
7. Pay Attention To The Price Tag
Studio Monitors range from affordable options such as M-Audio BX4 to high-end investments like certain reference monitors.Your budget matters! While investing in high-quality equipment can positively impact your output quality,it shouldn't drain all resources.Remember: Good research will often highlight products offering great value at different price points.
Armed now with these tips,you're ready to find that perfect pair of monitor speakers-online! Happy Shopping
About Author
Lyrics
Please save some lyrics first.