You're ready to make a big purchase, but you're having trouble deciding between these two powerhouses, the KRK Rokit RP7 G4 and the M-Audio BX4.
Trust me, I know how difficult that decision is... especially if you have no plans on whipping out that dreaded return postage label!
You know how the saying goes, buy right, buy once! Or something like that...
Either way, I've got you covered!
I've broken down the good, the bad and the ugly of these babies, so providing you have a clear idea of exactly what you plan on doing with it, you will have a clear idea on which one is best for you, by the end of this article.
Let get into it...
At A Glance:
KRK Rokit RP7 G4
KRK Rokit RP7 G4 Pros & Cons
Pros:
Quality. Damn these are heavy duty! I have a feeling they'll last a long time.
Audio. Once you have them properly grounded, positioned, and calibrated (I use them in a somewhat sound treated room with SoundID Reference software for calibration to clean up what the sound treatment cannot), audio is crystal clear. Surprisingly good low ends for reference hardware as well. It isn't the most insane, but it beats most others at the same price range.
Software. The phone app was pretty nice. Definitely feels a bit more of a gimmicky selling point when compared to the quality of the actual speakers, but I did get some use out of the alignment tool and it was cool to see how my phone mic received audio with their visual EQ. I would still recommend using professional calibration tools though, the app is still using a smartphone mic to calibrate, that can't be great hah.
Controls. They let you change different EQ ranges right on the device itself. I didn't get much usage out of that after initially playing around with it, but it is a very cool option that I could see myself using if I was in a poorly sound treated environment.
Questionable:
Sleep mode? The front logo that lights up when they are powered on seems to dim out when they haven't been active for a while. Not sure if this saves power but if it does, another bonus.
Cons:
Logo placement. I'd love to see studio monitors of this quality not outwardly show the brand logo. The characteristics of the speaker design speaks for itself. I think using the brand logo as the power indicator and slapping it in the front was a poor choice, especially when most users will buy a pair of them and they are both on the left side. Just a small detail that may have been overlooked.
The RP7s are indeed very powerful speakers, and have a huge presence in a small room. The problem was that they seemingly enveloped you in a cloud of hiss/white noise that I found distracting when playing the keyboard at low volumes.
RP5's are about 50-75% quieter, and I cannot hear the "hiss"/white noise over the normal background noise in the room. The RP7 background hiss was definitely noticeable and I found it distracting when playing music.
The RP7s' are noticeably more powerful with huge low end extension and headroom, but they were overkill for my room. I can see why they would be great for mixing in a larger room with dynamic music.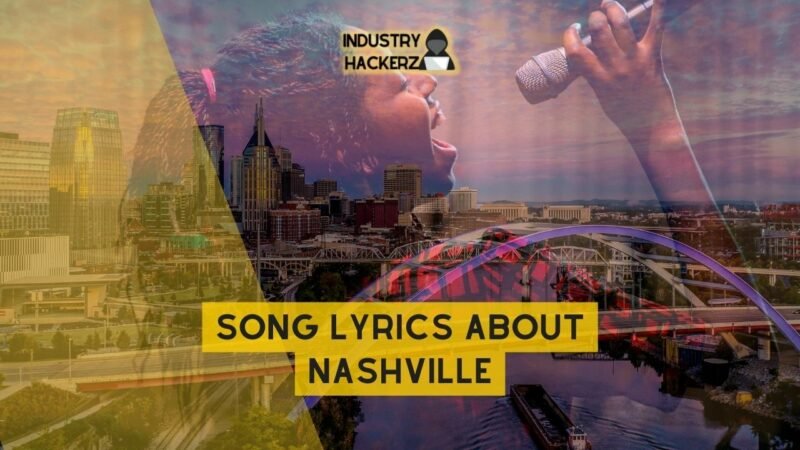 You Should Read This Next!
M-Audio BX4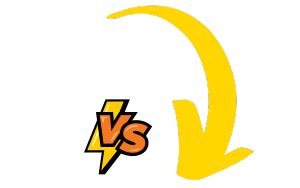 M-Audio BX4 Pros & Cons
The speakers are loud and clear
Multiple inputs, including balanced 1/4" TBS jacks
Low profile look
Powerful studio speakers
Reasonably priced for the power
Complaint about the provided cables
3.5 to 3.5 plug generates a loud buzz when connected to a computer with a metal chassis
Bluetooth adapter with RCA plugs provides crystal clear sound
Complaint about cheap RCA cables
Studio monitors require balanced connection
Recommend using quality 1/4 inch TBS cables
Balanced connections eliminate hum and interference
Designed for professional audio use with a DAW
Lightweight compared to previous speakers
Great bass
Knobs to control lows and highs
Ability to power off on the volume knob
Sound superb for the price
Cannot leave the Aux plugged in all the time
Volume knob has limited range before distortion
Connection between speakers is not ideal
High quality, powerful, and clear sounding speakers
All necessary connections
Included high and low shelving EQ's
Disconnect Aux plug for Bluetooth to work
Boosting bass or treble affects mix
Surprisingly loud with good bass reproduction
Highly recommended
Key Differences Between The KRK Rokit RP7 G4 And The M-Audio BX4
The main differences between KRK Rokit RP7 G4 and M-Audio BX4 are based on their unique features, performance, and use.
KRK Rokit RP7 G4 is a professional 7-inch studio monitor often found in major recording studios. It sports a pro-grade design, rigid Kevlar drivers for low-distortion sound reproduction, and efficient Class D power.
This 4th generation Rokit excels in delivering quality sound with reliable customization options. It's well-regarded for its stylish blend of art and science, and tends to be louder than the M-Audio BX4.
On the other hand, M-Audio's BX4 can output an impressive 120 watts of peak power making it ideal for live streaming, podcasting, gaming, watching movies or listening to music.
However it has been noted that these monitors can sometimes produce a muddy sound in the mid/high range where vocals usually reside but overall offers balanced sound. If you are on a budget and after compact studio monitors with great value for money this could be an excellent choice.
Comparing the frequency response of both models reveals differing opinions among users - some feel that M-Audio offers a flatter more balanced cleaner sound while others prefer KRK's powerful output.
To summarise:
If you prioritise power and volume or frequently work in professional settings then the KRK Rokit RP7 G4 could be more suited to your needs;
If you're seeking affordability coupled with versatility across multimedia activities then the M-Audio BX4 might be a better option.
However remember there is no definitive answer as preference varies based on individual requirements - so wherever possible try both before making your final decision.
| Specifications | KRK Rokit RP7 G4 | M-Audio BX4 |
| --- | --- | --- |
| Type | 7" Powered Near-Field Studio Monitor | Desktop Computer Speakers With Studio Monitor Sound |
| Power | Custom Class D power amplifier | 120-Watt powered speakers |
| Drivers | Matching Kevlar Drivers | 4.5" Kevlar low frequency drivers and 1" natural silk dome tweeters |
| EQ | DSP-driven Onboard EQ with Visual LCD | High & Low EQ for dialling in the perfect sound |
| Enclosure | Scientifically Designed Enclosure | Acoustically-inert MDF cabinet and bass reflex design |
| Special Features | - | Computer-optimized tweeter waveguide for precise imaging; Rear ports for extended bass response |
| Inputs | - | 1/4", 1/8"and RCA inputs |
| Package Includes | - | 1 passive speaker, 1 active speaker, 1/8" speaker cable, 1/8" to 1/8" cable, 1/8" to RCA cable, and AKAI Professional's MPC Beats |
What You Need To Know About KRK Rokit RP7 G4
The KRK Rokit RP7 G4 is a powerful 7-inch studio monitor suitable for all your music creation needs. It comes with matching Kevlar drivers, which means the speakers are strong and can last a long time, even if you use them a lot.
One of the best features of this studio monitor is its DSP-driven onboard EQ with Visual LCD. This means you can easily adjust the sound settings on the monitor itself, and see your changes on a clear screen.
The monitor also has a scientifically designed enclosure. This means it's built in a special way to make sure the sound it produces is really clear and accurate.
The KRK Rokit RP7 G4 also has its own Custom Class D power amplifier. So whether you're making music or just listening to it, you can be sure this studio monitor will provide great quality sound.
To learn more about this awesome product, click here to visit their offical page! You'll find detailed information about its features and specs to help you make an informed buying decision.
My 1 Month Review Of The KRK Rokit RP7 G4
Initial Impressions
The moment I unboxed my KRK Rokit RP7 G4, I could immediately tell that this product was a cut above the rest. Sleek, professional and undeniably cool, these studio monitors exuded a sense of quality that set them apart.
Sonic Experience
Once I had everything set up in my home studio – a process which was pretty straightforward thanks to the detailed instructions and necessary cables included – it was time to put them to the test.
The sonic experience was simply unparalleled. The sound clarity and depth were outstanding, delivering rich bass tones, clear mids and crisp highs. From producing electronic music tracks to binge-watching my favourite TV series, these speakers provided an immersive audio experience that made everything sound better.
• Deep bass tones
• Crystal clear midranges
• Crisp high frequencies
One-Month Usage Impressions
After using these speakers for a month, there are several things that stand out about the KRK Rokit RP7 G4s.
Solid build quality: These monitors felt very sturdy right out of the box. After a month of heavy use they still look brand new – no signs of wear or tear at all.
User-friendly features: The built-in LCD display is really helpful for getting feedback about your sound levels at a glance. Plus, the DSP-driven room tuning with 25 visual Graphic EQ settings allowed me to adjust my audio perfectly for my setup.
Outstanding audio performance: The superior sonic experience I mentioned before hasn't let up. In fact, after using them intensively over the last month I've only grown more impressed by their performance. Music production has never been more enjoyable or efficient!
• Robust build quality
• Useful features like LCD display and DSP-driven room tuning
• Superlative audio performance
In conclusion...
I couldn't be happier with my KRK Rokit RP7 G4s. They've delivered on every front: top-notch sound quality; durable construction; user-friendly features; and gorgeous design.
If you're serious about your sound quality – whether it's music production or just enjoying your favourite tunes or movies - you can't go wrong with these studio monitors.
What You Need To Know About M-Audio BX4
The
M-Audio BX4
are desktop computer speakers that pack a real punch. They have 120-Watt power which means they're loud and clear. They're great if you love gaming, streaming, podcasting or DJing.
These aren't just regular speakers; they have premium components to ensure top-notch sound. The MDF cabinet is Acoustically-inert, which means it keeps the sound pure and prevents distortions. With the bass reflex design, your bass sounds will be deep and rich.
For the techies out there, these speakers have 4.5" Kevlar low frequency drivers and 1" natural silk dome tweeters. In simpler terms, this means your music will have a full range of sound from low to high.
If you want to tweak your sound, these speakers got you covered with High & Low EQ options. You can adjust the sound until it's just right for you! And if you're all about that bass, then you'll appreciate the rear ports for extended bass response.
What's awesome about these speakers is their versatility. They've got hook-ups for gaming systems, DJ decks, PCs or record players with their 1/4", 1/8"and RCA inputs.
With your purchase of the M-Audio BX4, you get one passive speaker (the one without power), one active speaker (the one with power), a 1/8" speaker cable (this connects your speakers together), a 1/8" to 1/8" cable (for connecting to devices like phones or laptops) and a 1/8" to RCA cable (for connecting things like turntables). Plus they throw in AKAI Professional's MPC Beats which is an awesome bonus if you're into music production!
Remember guys - powerful sound doesn't always mean big size - these are desktop-friendly while still delivering studio-quality sound!
My 1 Month Review Of The M-Audio BX4
After a month of testing the M-Audio BX4, here are my thoughts:
Sound Quality
The sound quality of the M-Audio BX4 is nothing short of fantastic. It's clear and crisp, providing an incredibly immersive experience whether I'm mixing tunes or just enjoying some music relaxation time.
The bass response is really tight without being overly powerful—an excellent balance to my ears.
Design and Build Quality
The design of these speakers is equally impressive. They're slick, modern and would look perfect in any home studio setup. They've got a solid weight to them that screams quality.
After a month of daily use, they've shown no signs of wear or tear—a testament to their durability.
User Experience
Using the M-Audio BX4s has been an absolute breeze. They have straightforward controls, making it easy for me to adjust volume levels and switch between input sources at will.
What's more, setting them up was quick and painless—a very beginner-friendly experience.
Bang for Your Buck
In terms of value for money, I honestly believe the M-Audio BX4s are worth every penny. For this level of performance combined with sturdy build quality and sleek aesthetics—they're priced very reasonably in my opinion.
In conclusion,
I have been thoroughly impressed by these speakers both in terms of performance and build quality.
The sound they produce is exceptional—clear highs, well-balanced mids, and tight bass.
The build quality is commendable—they feel solidly built and held up well even after a month's use.
The user interface is simple yet practical—making them a delight to use.
In short: If you're considering buying new studio monitors or just high-quality speakers—the M-Audio BX4 should be top on your list.
Who The KRK Rokit RP7 G4 Is For & Why You Might Choose It Over The M-Audio BX4
Who is the KRK Rokit RP7 G4 for?
The KRK Rokit RP7 G4 is designed for audio professionals seeking a dependable and high-quality studio monitor.
This might include audio mixers, music producers, DJs, and even sound enthusiasts who require crisp, clear audio quality in their home studios. If you have a keyboard workstation like Roland FA or similar equipment, the RP7 G4 can be an excellent choice.
This studio monitor could also be appealing if you're looking for versatility in sound control- they come with different EQ ranges allowing you to tweak the audio output right on the device.
Why choose KRK Rokit RP7 G4?
Here are some key reasons why one might prefer the KRK Rokit RP7 G4:
Durability: These monitors are noted for their heavy-duty build quality which suggests they will last a long time.
Superior Audio: The speaker provides crystal clear audio with surprisingly good low ends - a feature that sets it apart from other reference hardware at its price range.
Ease of Use: The phone app that comes with these speakers offers an easy way to align your sound and visualize how your mic receives audio using their visual EQ. Though it's recommended to use professional calibration tools as well for best results.
Versatility: You can tweak different EQ ranges on the device itself - something that could be particularly beneficial if working in a poorly sound treated environment.
However, do note that these speakers show brand logo prominently on their front panel which may not appeal to everyone.
You should also consider room size and usage before choosing this model over others like the RP5s. Some users found them too powerful for small rooms with noticeable hiss/white noise at lower volumes. Yet in larger rooms or for dynamic music mixing, their power and low-end extension could prove beneficial.
So whether you're looking to upgrade your current setup or invest in high-quality studio monitors from scratch, KRK Rokit RP7 G4 caters to a range of needs while offering good value-for-money.
Who The M-Audio BX4 Is For & Why You Might Choose It Over The KRK Rokit RP7 G4
The M-Audio BX4 is purpose-built for those who are seeking high-quality, powerful studio speakers.
With its loud and clear sound quality, this unit offers considerable value for its price point. It is particularly beneficial if your work or hobbies involve creating professional audio tracks with a Digital Audio Workstation (DAW).
Why would you choose the M-Audio BX4?
* The M-Audio BX4 comes equipped with multiple inputs, notably the BALANCED 1/4" TBS jacks. This balanced option provides superior sound quality and eliminates hum and interference that can lower your audio's quality.
* While these speakers are priced toward the higher end of the spectrum compared to traditional desktop speakers, they offer enhanced power that makes them ideal for use in studios.
* Another feature that might catch your attention is the inclusion of a high and low shelving EQ – a great addition given its price range.
While these features make it an excellent choice for studio-based usage, remember that they aren't designed to function as traditional desktop speakers. They require a balanced connection (using good quality 1/4 inch TBS cables connected to an audio interface like M-Audio M-Track Duo or Solo) to perform their best.
The pain points:
People who have purchased this product have raised certain issues:
* The cables provided with the unit do not meet consumers' expectations. A ground fault when connected to a metal chassis computer can cause a loud buzz. Solving this requires purchasing better-grounded cables separately.
* If you want to use auxiliary input, it can't be plugged in all the time - something you could do with other models like AV40.
* The volume control knob does not allow precise control of volume levels.
However, despite these challenges, the overall performance and value proposition of M-Audio BX4 remains strong. You should consider investing in this if high-quality studio sound output is your prime concern.
The choice between other options and M-Audio BX4 ultimately depends on your specific needs and budget constraints - but from what I've seen in various reviews - BX4 has proven itself worth considering!
If the KRK Rokit RP7 G4 and M-Audio BX4 aren't quite hitting the mark for you, don't worry - I've got other comparisons you can dive into.
You might find my post comparing the KRK Rokit RP7 G4 and Neumann KH120 useful. Or, if you're considering Yamaha, take a look at my breakdown of the KRK Rokit RP7 G4 vs Yamaha HS5. The Kali Audio LP-6 V2 is another great option to consider, which I've compared with the KRK in this post.
Lastly, if you're looking into Genelec monitors, make sure to check out my piece on how the KRK Rokit RP7 G4 sizes up against the Genelec 8010A. You're bound to find something that suits your needs!
FAQs
What are some other notable features of the KRK Rokit RP7 G4 that may benefit professionals in recording studios?
The KRK Rokit RP7 G4 is particularly well-known for its flat frequency response, which is critical for accurate audio reproduction in a studio setting. It also has an LCD graphic EQ for tailoring the monitor to a specific environment, and it's designed with low resonance enclosure for minimizing distortion and colorization. It's important to note that these features might not be useful or necessary if you're not working in a professional studio setting.
Can you elaborate more on the sound quality of M-Audio BX4, especially considering its price point?
Despite its affordability, the M-Audio BX4's sound quality doesn't disappoint. It delivers clear and detailed high frequencies with its silk dome tweeters while providing balanced mids and deep lows with 4.5" Kevlar low-frequency drivers - though some users have reported occasional muddiness in mid/high range sounds. This could potentially affect the clarity of vocals if you're using them for music production or podcasting; however, this sound quality still exceeds expectations given its lower cost.
How would these two models perform in a home studio setting as opposed to professional recording studios?
Both models can function well in home studios but their performance may vary based on the room acoustics and your specific needs.The KRK Rokit RP7 G4, with all of its pro-grade features such as Kevlar drivers and LCD graphic EQ might be overkill if your projects do not require extremely precise audio reproduction; however, it does offer greater power output which might count even more at home settings where acoustics are usually less perfect than professional environments.The M-Audio BX4, on the other hand, is compact yet powerful enough - making it ideal for smaller spaces like bedrooms or small offices while also offering versatility across multimedia activities.
Buyer's Guide: Important Things To Consider & Look Out For When Buying Speakers
1. Determine your Audio Needs
Your quest to buy monitor speakers online begins with a clear understanding of your audio needs. Whether you're venturing into home recording or you're ready to upgrade your current studio setup, identifying what tasks the monitor speakers will undertake is essential.
Ask yourself this; are you into music production, or do you require the speakers for gaming or just casual listening? Establishing this helps narrow down your selection from the plethora of audio equipment available online.
2. Choose between Active Monitors and Passive Monitors
Next, decide whether to go for active monitors or their passive counterparts. In an active monitor, an amplifier is built directly into the speaker, hence eliminating the need for external amplification. If ease-of-use and convenience are key factors, active monitors would be a perfect fit for your professional audio requirements.
Passive monitors, on the other hand, require a separate amplifier. They offer flexibility in terms of customization and are known for their exceptional sound quality.
3. Pay Attention to Sound Quality
Sound quality should never be compromised when buying monitor speakers online. After all, these aren't just any regular speakers- they're studio monitors designed to deliver precise audio reproduction in your music production pursuits.
Listen attentively to sound demos if provided by manufacturers while considering reviews from previous buyers as well as expert advice from various speaker comparison platforms.
4: Consider Speaker Size and Room Acoustics
When it comes to buying studio monitors online; room size matters! Monitors come in different sizes ranging from 5" drivers that fit nicely in small rooms up to 8" models perfect for larger spaces.
A larger room requiring greater volume levels may call for bigger speaker size. However, smaller rooms could benefit more from reduced-sized models that offer high-quality sound without overpowering room acoustics.
5: Evaluate Frequency Response
A crucial factor when looking at audio equipment online is checking out its frequency response capabilities. Most manufacturers list this information on their product pages so don't miss it!
Frequency response measures how accurately a piece of equipment reproduces an input signal at different frequencies -the more range it covers clearly and accurately means better sound interpretation.
6: Check Customer Reviews and Ratings
In today's digital world, customer reviews and ratings provide invaluable insights during online purchases like monitor speakers buying process.
While nothing replaces first-hand experience when dealing with professional audio systems like studio monitors; reading through detailed feedback can give you an idea about a product's real-world performance.
7: Factor in Your Budget
Finally yet importantly; consider how much you're willing (and able) to spend on these necessary components of your studio setup before taking the plunge.
Maintaining balance between affordability and quality, make sure that whatever price range you're looking at still gives good value-for-money options – always remember cheap doesn't have always mean low-quality!
About Author
Lyrics
Please save some lyrics first.