You're ready to make a big purchase, but you're having trouble deciding between these two powerhouses, the Kali Audio LP-6 V2 and the Genelec 8010A.

Trust me, I know how difficult that decision is... especially if you have no plans on whipping out that dreaded return postage label!
You know how the saying goes, buy right, buy once! Or something like that...

Either way, I've got you covered!

I've broken down the good, the bad and the ugly of these babies, so providing you have a clear idea of exactly what you plan on doing with it, you will have a clear idea on which one is best for you, by the end of this article.
Let get into it...
At A Glance:
Kali Audio LP-6 V2
Kali Audio LP-6 V2 Pros & Cons
Pros:

Good value for money.
Well-behaved frequency response.
Great out of the box.
Good for listening at a desk or at a distance of around 85dB or 9ft/3m.
Multiple options on the back.
Recommended by professionals in the audio industry.
Produces soft, sweet, and clear sound with plenty of low-end.
Great imaging.
Flat, neutral sound that's beneficial for accurate music mixing.
Very present but not overpowering low end.
Balanced high end.
Tweeters pop back out when pushed in.
Multiple connection options: RCA, TRS, and XLR.
Provides more than what you pay for.

Cons:

Doesn't get super loud, especially at some distance.
Large in size.
Annoying blue light that cannot be turned off.
Lacks a high pass filter option for use with a sub and no other crossover option.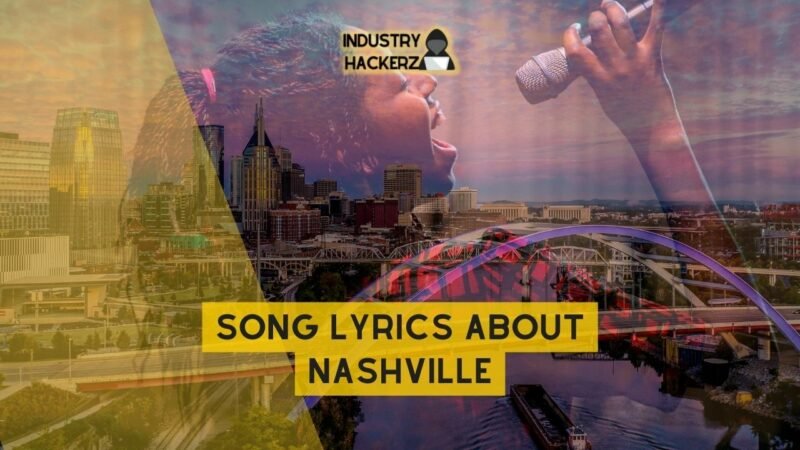 You Should Read This Next!
Genelec 8010A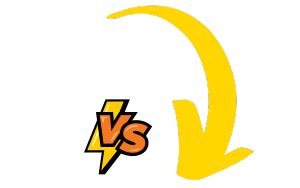 Genelec 8010A Pros & Cons
Pros:

They sound brilliant, with great top end clarity and surprising warmth mid/low.
Small size and integrated isolation/tilt mount allows for virtually effortless placement for nearfield monitoring on a desktop.
They are extremely well balanced and can get quite loud at 25 Watts per amp.
They have excellent build quality and functions.
They have switchable input auto sensing - they go to sleep when no sound is detected, but power right up when they "hear" input coming in.
Offers clear highs and nice sound-stage/imaging.
They have dipswitches on the back that roll off/boost frequencies.

Cons:

They have only XLR inputs, which may require cable adapter juggling when connecting to a laptop, tablet, or phone.
They may sound "boring" or too much to the average listener who is used to audio being hyped and/or dampened by cheap bluetooth or other basic speakers.
They are not designed so much for "casual listening" as for honest reference monitors with an audio interface.
The mids could be smoother.
The bass is very weak, which can make it difficult to get decent mixes or comparable mixes when switching to bigger speakers.
Key Differences Between The Kali Audio LP-6 V2 And The Genelec 8010A
The main differences between Kali Audio LP-6 V2 and Genelec 8010A are found in their size, sound portrayal, recommended usage distance, input options, and price range.
Kali Audio LP-6 V2 is known for its accurate frequency response.
This studio monitor is excellent for users who prefer an honest representation of sound as it portrays the mix without boosting or suppressing any frequencies. It's larger than some other options and has been suggested for use at distances of around 2.5 meters.
It also comes with various input options such as TRS, XLR & RCA inputs. The Kali Audio LP-6 V2 offers pro performance at a wallet-friendly price making it an ideal choice for those on a budget.
In contrast, the Genelec 8010A, while more compact in size, still delivers exceptional sound quality. This model is hailed as an excellent choice when working at less than 1.5 meters distance due to its design focused on near-field listening environments.
It brings pro-level monitoring to compact spaces and is praised for being portable due to the small size and universal main input voltage - making it ideal companions while on-the-move or working in smaller studio spaces.
Kali Audio LP-6 V2:
Honest representation of sound.
Budget-friendly.
Ideal for use at longer distances (around 2.5 meters).
Variety of input options including TRS, XLR & RCA.
Genelec 8010A:
Exceptional sound quality despite compact size.
Ideal for near-field listening (less than 1.5 meters).
Aesthetically pleasing and portable.
When it comes to aesthetics some users might prefer the smaller size of the Genelecs over Kali's larger monitors if they're looking for something more suitable for a desktop set-up.
Both models are mentioned amongst the best studio monitors available today according to several sources so either would be a good choice depending on your specific needs in terms of budget, space constraints, and listening preferences.
| Features | Kali Audio LP-6 V2 | Genelec 8010A |
| --- | --- | --- |
| 3D Imaging Waveguide | Yes | No |
| Dual Layer Voice Coil | Yes | No |
| Low Noise Port Tube | Yes | No |
| Boundary Eq | Yes | No |
| High Output Audio Monitors | 85 dB continuous output at 2 meters | 96 dB Max peak SPL |
| System Type | Not specified | Active |
| Configuration | Not specified | 2-way |
| Low-Frequency Driver | Not specified | 3" |
| High-Frequency Driver | Not specified | 3/4" |
| Frequency Response | Not specified | 67Hz - 25kHz |
| Amplifier Class | Not specified | Info not available |
| Output Power | Not specified | 25W |
| Input Connectors | Not specified | XLR |
| Standby Mode | No | Yes |
| Mounting Accessories | No | Yes |
What You Need To Know About Kali Audio LP-6 V2
The Kali Audio LP-6 V2 is a game-changer for your audio experience. Designed with a 3D Imaging Waveguide, it lets you hear every sound in 3 dimensions! Imagine you're right there in the middle of the action. Plus, with its Dual Layer Voice Coil, this baby can really crank up the volume without losing clarity or causing distortion.
Got a small home studio or control room? No problem! This speaker can reach an impressive 85 dB at about 6 feet away and still leaves you with plenty of headroom. That means it's powerful enough to fill up most personal spaces with clear and vibrant sound.
Ever been annoyed by those irritating noises some speakers make? Well, you won't have that issue here! The LP-6 has a Low Noise Port Tube which ensures clean, punchy bass sounds without any annoying background noise.
One more amazing feature is the Boundary EQ. With this unique characteristic from Kali Audio, the LP-6 V2 can adapt to your room setting for optimum sound reproduction - no matter where you set it up.
To sum things up, this high-output monitor offers top-notch quality when it comes to delivering clear and impressive audio in your space. It's perfect for both professional and personal use!
Sound like music to your ears? Then hurry over to their official page for more information on these terrific speakers!
My 1 Month Review Of The Kali Audio LP-6 V2
Unboxing the Kali Audio LP-6 V2
Wow, what an experience! From the moment I laid my eyes on the Kali Audio LP-6 V2, I knew it was love at first sight. The excitement of unboxing it and setting it up for the first time was a thrill that's hard to put into words.
A Month In: My Experience
Now, let me take you through my journey with this device after a month of hands-on use. The Kali Audio LP-6 V2 has been nothing short of amazing. It's been a month since I started using it and I'm still just as excited as day one. Here are some key points that have stood out to me:
• Fantastic Sound Quality:
The sound quality is absolutely mind-blowing. It delivers a crystal-clear audio output that makes music production a breeze.
• Detailed Imaging:
The imaging is incredibly detailed. You can clearly hear every single note and beat, making mixing tracks pretty straightforward.
• User-Friendly Design:
I love how user-friendly its design is! Even as someone who isn't particularly tech-savvy, navigating through its features has been quite easy.
However, no product is perfect and there are always areas for improvement.
The Downside
I did encounter some minor setbacks during my usage.
The bass response could be better, especially when working with tracks that are heavy on low-end frequencies. Also, the weight and size of the speakers were larger than I expected which made relocating them slightly challenging.
Final Thoughts
After spending a month with the Kali Audio LP-6 V2, I can confidently say that it has enriched my audio production experience. Its top-notch sound quality combined with its user-friendly design make it worth every penny!
I wholeheartedly recommend this unit to anyone looking to elevate their music production game!
There you have it – an honest down-to-earth review from an ordinary guy who enjoys good music and great gear!
What You Need To Know About Genelec 8010A
The
Genelec 8010A
is a near-field active 2-way sound system with an impressive frequency response of 67Hz - 25kHz. You'll be surprised by its ability to produce a max peak SPL of 96 dB, thanks to the built-in amplifiers that deliver an output power of 25W.
This compact yet powerful sound system sports a balanced XLR input, a 3-inch woofer, and a high-frequency driver measuring 3/4 inches. This combination ensures you get an undistorted sound pressure level that's more than what you'd expect from its size.
Ideal for both project studios and professional sound engineers on the go, the Genelec 8010A features Intelligent Signal Sensing (ISS) circuitry. This smart feature allows the monitor to switch to standby mode when it doesn't detect any audio input, helping you save energy.
It also comes with several mounting accessories that make installing this sound system easy whether in music studios or mobile vans. Its universal mains input voltage also makes it perfect for portable recording devices. The compact size and excellent performance make it a versatile choice for diverse settings.
My 1 Month Review Of The Genelec 8010A
Sound Quality
After a month of testing the Genelec 8010A, I can confidently say that these babies pack a punch. The audio reproduction is nothing short of spectacular, with precision and crystal-clear clarity that leaves you feeling like you're in the middle of a live concert.
- Superb soundstage for such petite speakers
- Stunning detail across frequencies, from deep bass to tinkling treble
Design & Build
The build quality on the 8010As is impressive. They are solidly built and incredibly robust - I've accidently knocked them over more than once, yet they haven't sustained even a tiny scratch. And as for the design? Sleek and compact, these little powerhouses won't stick out like sore thumbs in your home or studio setup.
- Minimalist aesthetic design complements any room
- Sturdy construction assures longevity
User Experience
Straight on from unboxing to setting them up, I found the whole experience to be rather intuitive. Though small in size, don't underestimate their performance - they are loud! Ideal for small spaces and capable of filling a large room with sound if needed.
- Fast and easy set up
- Compact but powerful output – perfect for all kinds of spaces
Value for Money
In terms of value-for-money, while they might seem pricey at first glance, after using them extensively this past month it's clear that you're definitely getting what you paid for with the Genelec 8010A.
The sound quality alone makes it worth every penny; add in its durability and versatility, and it feels like a steal! Maybe not everyone's cup of tea if on a tight budget but otherwise an investment worth considering.
- Premium price tag justifying premium performance
- Long term investment assuring pleasurable audio experience
On final remarks: The Genelec 8010A might seem modest due to their compact size but let me tell you – they're some big-sounding gear inside miniature enclosures! I'd recommend these speakers without hesitation to anyone who values high-quality audio reproduction. In short, my hands-on experience has been nothing short of amazing.
Who The Kali Audio LP-6 V2 Is For & Why You Might Choose It Over The Genelec 8010A
Who the Kali Audio LP-6 V2 Is For:
The Kali Audio LP-6 V2 is designed with music enthusiasts, producers and professionals who crave accurate sound reproduction.
If you're a person looking for studio monitors that offer flat, neutral sound, allowing your tracks to reflect their true nature during mixing, then this product is for you. It also caters to those who appreciate the versatility of having multiple connection options including RCA, TRS and XLR.
Why Choose Kali Audio LP-6 V2:
There are several reasons why someone might choose to buy the Kali Audio LP-6 V2:
• Incredible Value: The majority of users feel that these speakers provide an awesome value for the money given their audio quality and design features.
• Sophisticated Sound Quality: Users have praised their soft and sweet output with ample low-end while maintaining clarity in mids and hi-end. In addition, they deliver impressive imaging as though there's a third speaker in play.
•Versatile Settings: With brilliant setup options via dip switches and customizable LF or HF trims (which can change +/- 2 db for low and high), you have more control over your audio experience.
However, it's significant to note some of the buyer's reservations as well:
• The unswitchable blue light can be a bit bothersome.
• They're quite large in size.
• Some would prefer if they could get louder.
• Given that DSP is done internally, buyers wish there was a high pass filter option when used with a sub without another crossover option.
In summary, if you're establishing a home studio or simply want speakers that inspire musical creation through accurate playback at an affordable price point – I believe the Kali Audio LP-6 V2 could be just what you need.
Who The Genelec 8010A Is For & Why You Might Choose It Over The Kali Audio LP-6 V2
Genelec 8010A: For Home Studio Enthusiasts and On-the-go Sound Engineers
If you're a music producer or sound designer who values quality sound, needs flexibility and works in a variety of environments, the Genelec 8010A is designed for you.
Why Choose Genelec 8010A?
• Superior Sound Quality: Despite its compact form, the 8010A delivers incredible audio. It provides well-balanced sound with top-end clarity and surprising mid/low warmth. This takes your home studio production to another level.
• Portability: Weighing just over three pounds and encased in a rugged molded aluminum chassis, the 8010A is perfect for those who travel around frequently. Setup is effortless, making it ideal for crowded desktops or unconventional spaces.
• Smart Features: The monitors come with auto-sensing input - they go to sleep when there's no sound but wake up instantly when they detect input. This smart feature ensures you don't have to manually turn them off every time.
• Durability: Built with high-quality materials, the Genelec 8010A guarantees long-term reliability.
One common pain point among music professionals can be struggling to achieve clear mixes that translate well to larger speakers. The Genelec's precise audio reproduction allows you to hear exactly what was recorded – no hype, exaggerated bass or overly sculpted mids. This clear representation ensures your mixed tracks will translate perfectly onto any speaker system.
If you're seeking an honest reference monitor for professional use rather than casual listening at home, this product offers great value. But remember, they require professional handling - understanding gain stage setting, rolling off/boosting frequencies using dipswitches etc., which may be less familiar if you're not used to working with high-grade audio equipment.
However, if you want top-of-the-line nearfield audio clarity in a compact size that doesn't compromise on power – these are worth considering. Remember though – these monitors deliver true sound as it was recorded; so if your preference leans towards 'coloured' or 'hyped' audio playback from consumer-grade speakers – these might not be your cup of tea.
In terms of performance limitations noted by users – some find the midrange lacking smoothness when compared directly with higher-end models like the Genelec CMS units or their own three ways system; others feel bass output could be stronger.
Is the Genelec 8010A for everyone? Possibly not - but for those seeking professional-grade accuracy in a tiny package that's portable enough for on-the-go use - it could just become invaluable.
If the products in this post — Kali Audio LP-6 V2 and Genelec 8010A — don't quite hit the mark, don't worry! I've got you covered with more comparisons of similar products.
You might be interested in my posts comparing Kali Audio LP-6 V2 vs JBL One Series 104 or Kali Audio LP-6 V2 vs IK Multimedia iLoud MTM.
If you're leaning towards Genelec, check out my posts on Genelec 8010A vs JBL One Series 104 or Genelec 8010A vs IK Multimedia iLoud MTM. Hopefully, these comparisons will help you find the perfect fit for your sound needs.
FAQs
What does it mean when the Kali Audio LP-6 V2 is described as having an 'honest representation of sound'?
This means that the Kali Audio LP-6 V2 delivers a sound output that is very close to the original input, without adding any coloration or distortion. It doesn't boost or suppress any frequencies, allowing you to hear your mix exactly as it is. This accuracy makes them a preferred choice for professional producers and mixers who require precision in their work.
If I'm planning on moving my studio frequently, which one would be more convenient?
If portability is key for you, then the Genelec 8010A would be a better choice. Given its compact size and universal main input voltage, these monitors are easier to carry around and set up in different locations. They are specifically designed to deliver pro-level monitoring even in compact spaces.
I have limited space on my desktop but still want high-quality performance - which model should I go for?
If space is a constraint but performance cannot be compromised, then Genelec 8010A, with its compact design focused on near-field listening environments, would be an excellent choice. Even though they're smaller than many other models (including Kali's LP-6 V2), Genelecs have been praised widely for their exceptional sound quality.
I'm working within a strict budget but need professional-grade audio equipment - can these models cater to me?
Certainly! The Kali Audio LP-6 V2, while delivering pro-performance features like accurate frequency response and multiple input options, comes at a wallet-friendly price point. Despite being affordable compared to many top-tier studio monitors on the market today, it doesn't compromise on delivering high-quality sound reproduction suitable for professional use.
Buyer's Guide: Important Things To Consider & Look Out For When Buying Speakers
1. Determine your Specific Needs
First and foremost, when buying monitor speakers online it is crucial to have a clear understanding of your specific needs. Do you want a pair for personal enjoyment, professional use, or a home studio setup? Studio monitors like the Kali Audio LP-6 V2 are designed precisely for audio professionals who demand sound reproduction accuracy. Alternatively, if you're an audiophile seeking high-end sound for your living room or entertainment area, then premium multi-media speakers would be more suitable.
2. Consider Room Size and Speaker Placement
Next up is examining the space where you'll place them. Size does matter when it comes to these things! For smaller rooms, consider going with nearfield speakers like the Genelec 8010A that are designed to deliver accurate imaging in close quarters.
3. Look at Frequency Response and Transient Response Speed
The third step in this online quest is evaluating both frequency response and transient response speed. A wider frequency range ensures better sound reproduction accuracy while quicker transient response speed guarantees that fast-paced actions (like drum beats) are accurately produced without distortion.
4. Check Power Rating and Connectivity Options
Before adding any studio monitors to your virtual shopping cart, check their power rating which can significantly affect the volume levels they can handle without distortion. Additionally, check their connectivity options – whether they're passive or powered speakers, make sure that they will work seamlessly with your existing equipment.
5. Pay Attention to Low-End Extension >
When browsing through options online pay special attention to how low a speaker can go - also known as its low-end extension - especially if you listen to music genres such as EDM that emphasizes bass frequencies heavily.
6: Keep Your Budget in Mind>
Monitor speakers come in all price ranges so having a budget can help narrow down those options quickly while ensuring you don't splurge unnecessarily on features that may not be useful for your listening experience or workspace requirements.
7: Read Online Reviews
Lastly but importantly don't forget about user reviews! Check out what other buyers have said about their experiences with specific models especially aspects like build quality or longevity which aren't always covered by manufacturer specsheets.
To conclude there's no definite one-size-fits-all solution when it comes choosing right pair monitor speakers online – just like any other significant purchase this involves careful consideration balancing various factors including particular needs our unique listening preferences . But keeping these handy tips mind we promise journey becomes lot easier enjoyable too!
About Author
Lyrics
Please save some lyrics first.