Are you the next big thing in hip hop? Do you have what it takes to be the next Eminem? If you think you do, then today is your lucky day. Shady Records, the label that made Eminem a household name, is on the lookout for new talent.
They are looking for artists with talent, skill, attitude, and potential. So if you think you have what it takes, then take the next step and send them a demo. Who knows? You could be the next big thing in hip hop.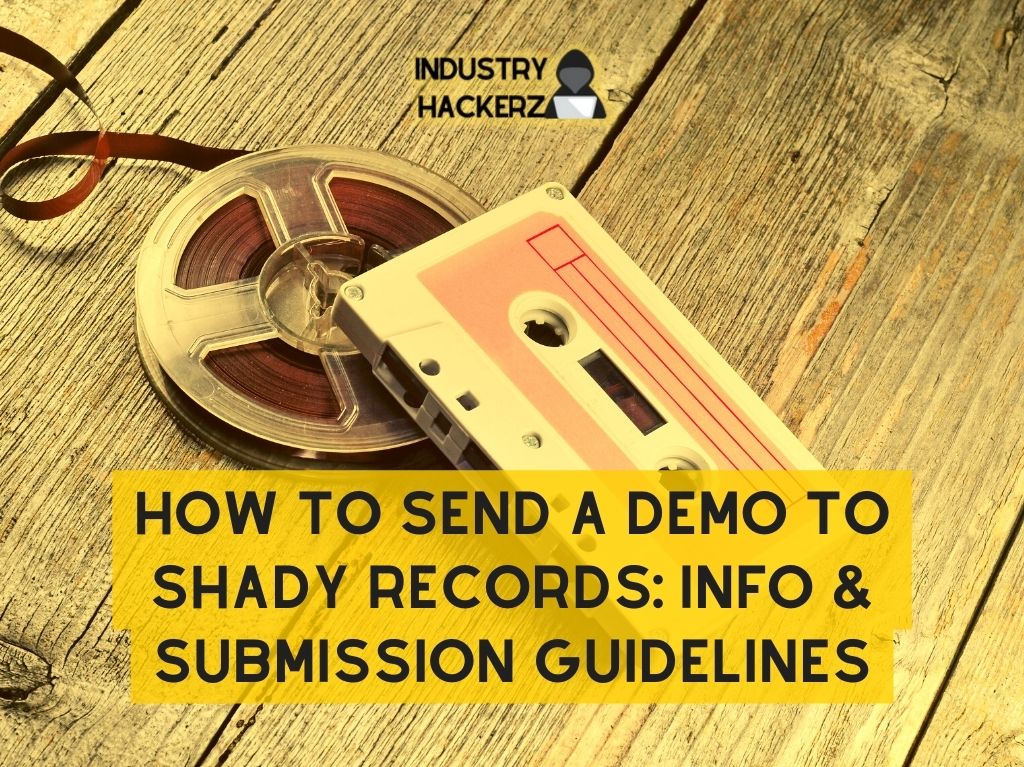 How To Send A Demo To Shady Records: Step-By-Step Guide
Shady Records is one of the most respected record labels in the music industry, so it's no surprise that many aspiring artists want to know how to send a demo to them.
You want to make sure that your demo is of the highest quality possible. You demo should showcase your best work and be well-produced and polished.
You Should Read This Next!
Once you have a strong demo, the next step is to get in touch with Shady Records' Artists & Repertoire (A&R) department and ask how you can submit your music for review.
They will likely have specific instructions on what format they prefer and how to send it. Following their guidelines carefully will increase your chances of having your demo listened to by the right people at Shady Records.
What to do before sending a demo to Shady Records:
Prepare your best track that represents you; for best results, ensure it has already been mixed and mastered.
Contact the Shady Records' A&R personnel. Make sure you contact them before you submit your demo to ensure that it will be reviewed.
Write an email that introduces you and some details of your demo.
Prepare Your Best Work
When submitting a demo to any record label, you want to give off the best professional impression possible. This means submitting mastered tracks rather than unmastered ones.
By doing this, you're indicating that you're serious about your music and that you're willing to put in the extra effort to make sure your tracks are of the highest quality. This type of attitude and professionalism is exactly what record labels are looking for, so take the time to ensure that your demo is the best it can be.
Your demo is your big ticket to your dream, so before you try to submit it to Shady Records, make sure that you have given your best to it.
Prepare a single track and wait until the A&R personnel of Shady Records asks for additional tracks from you.
Don't make the mistake of bombarding them with a mixtape; they won't listen! In fact, A&R notoriously only listen to the first 30 seconds of a song. So make sure your quality is up to par. If it's not, then you're just wasting their time - and yours.
Another thing that you should do before you try to contact any of the A&R personnel from Shady Records and submit your demo is to try to check it out first with other people. Ask other people's opinions on your work, not just from your friends and family but also from strangers. Gather their opinions and analyze whether you still need to change something on your demo before you send it. Always remember that the views of your listeners must be highly considered in making music.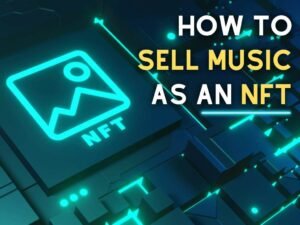 You Should Read This Next!
Contact Shady Records' A&R Personnel
According to Eminem, Shady Records is a boutique label, meaning all its signed hip-hop artists are top-class. This also means that they do not readily accept any unsolicited demos. There are three ways that you can submit your demo to them: first is if you are recommended by someone they trust; second is that their A&R personnel from them asks you to send a demo; third is you contact their A&R personnel to allow you to send their demo to them.
If no one recommends you to Shady Records or no A&R personnel asks you to send your demo to them, it would be a difficult thing for your demo to be reviewed by them. This will make things more difficult if you do not yet have an established name in the industry. This only means that your last resort is to contact Shady Records' A&R personnel. With all your options gone, this would only be your last chance that Shady Records will look into your demo.
Shady Records' A&R person is Marc Labelle, so he's your guy when it comes to your demo. Being the company's Artists & Repertoire person, he will be the first to check your skills and potential to become a great hip-hop artist. Unless you know Eminem personally, he's one you should ask to check out your demo. Talking to him in person would be better, but it would be more complicated than contacting him via email.
Before you send your demo, he must give you permission to send it, or everything will be fruitless. As Shady Records do not receive any unsolicited demos, his approval is the only way for your demo to be reviewed by the company. Unsolicited demos rarely get checked out by record labels, especially for a famous company like Shady Records. You are wasting your time, energy, and resources if you send them without approval.
Sending A Formal Email
When you send your demo in an email, you should include a formal letter with an introduction of yourself and say something about your demo. Keep it short and professional, and give yourself some mystery for them to be intrigued about you and your work.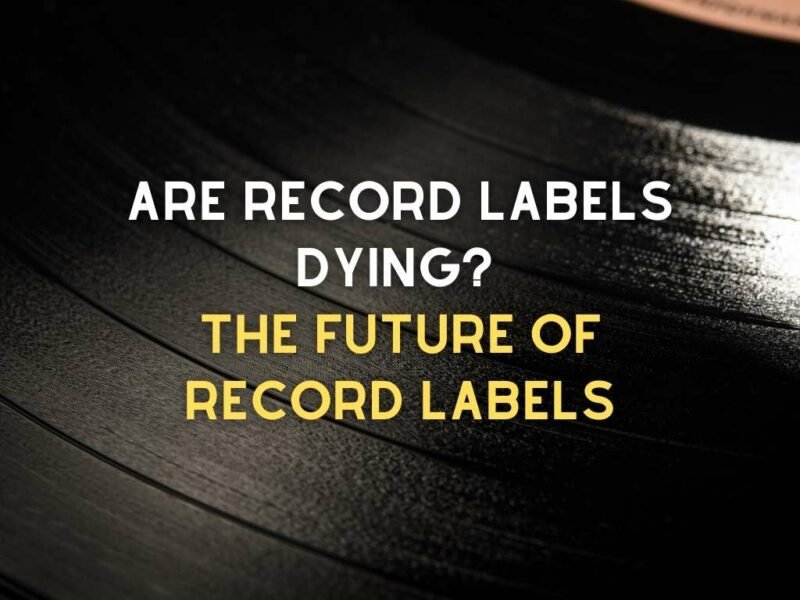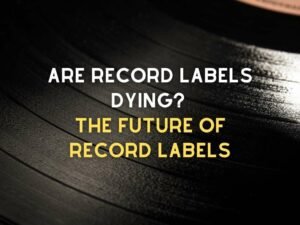 You Should Read This Next!
What are the things to avoid in submitting a demo to Shady Records:
· Don't send a CD of your demo on the company's address, unless asked upon.
· Do not send your demo if your genre is not hip-hop.
Send It In An Email, Not In A CD
CDs are already a thing of the past, so when the A&R personnel of Shady Records asks you to send your demo, always send your email than sending it in the mail with a CD on it. Always keep a digital demo file so you can attach it to your email when the company gives you the green light to send one.
Unsolicited demos sent in CDs to record labels usually go to the trash, so it is not an effective way to send your demo to Shady Records or any recording companies. Rarely does a famous company like Shady Records ask you to send a CD for your demo, so do not waste your time doing it.
Make Sure You Are At The Correct Recording Label
When submitting your demo to a recording label, it is important to make sure that the label is reputable and that their music aligns with your genre. For example, Shady Records is a well-known recording company that specializes in hip-hop artists.
If you are not a hip-hop artist, then submitting your demo to Shady Records would be pointless as they are not likely to sign you.
However, if you are a hip-hop artist with aspirations of becoming famous, then submitting your demo to Shady Records could be the best choice as they have signed many successful hip-hop artists in the past.
Before submitting your demo to any recording label, make sure to do your research so that you are giving yourself the best chance for success.
You Should Read This Next!
Lyrics
Please save some lyrics first.