If you're ready to elevate your music production game, you're in the right place.
I've scoured the web to bring you a curated list of free drum sample packs and high-quality drum samples.
The best part is, no matter what genre, whether you're into hip-hop, rock, or EDM, we've got something for everyone. So, let's dive into this treasure trove of beats and rhythms.
---
TL;DR:
11 Best Free Drum Sample Sites for Music Producers
1. Black Octopus Sound
Like an ink-filled sea creature lurking in the depths, Black Octopus Sound is a phenomenon waiting to be discovered by audio enthusiasts.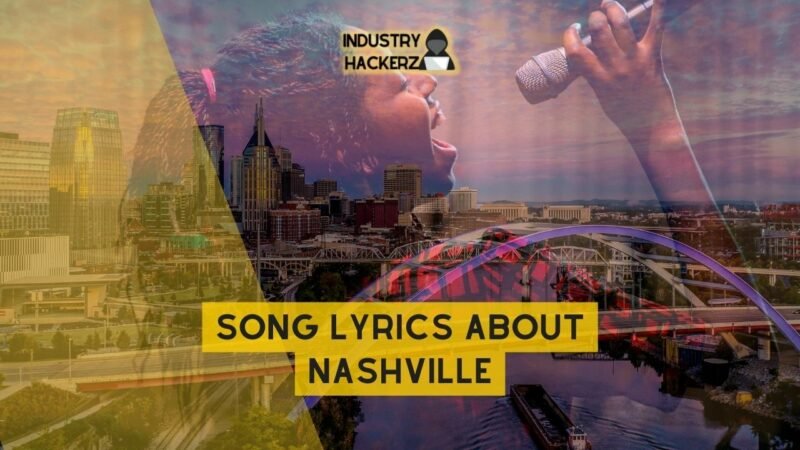 You Should Read This Next!
This powerhouse of a company offers an expansive range of high-quality sample packs, including drum kits and percussion samples. Diversifying your sound has never been more accessible.
2. That Sound
'That Sound' isn't just a collection of sounds; it's a philosophy backed by passionate creators. Known for their meticulously curated drum loops and MIDI drum patterns, 'That Sound' continues to surprise us with its versatile collection.
3. Samples From Mars
Sure, we can't all afford a ticket on Elon Musk's SpaceX, but Samples From Mars is the next best thing (for music producers at least). The company's synth-heavy sounds — replete with vintage-inspired drum plugins — offer interstellar possibilities for beats that are truly outta this world!
4. Drumdrops
Whether you're dropping beats or making them rise like phoenix from ashes, Drumdrops sample packs brings some real heat to the table.
With an impressive list of features like multi-velocity layered samples and vast sound packs selection – Drumdrops stands as an ace for serious beatmakers.
5. Wave Alchemy
Wave Alchemy is like Merlin meets DJ Premier - combining mystical energy into modern production power tools. Their meticulously handcrafted sample libraries bring unparalleled authenticity to any production.
6. LABS Vintage Drums
LABS Vintage Drums hark back to a golden era where banging on things first became socially acceptable (well… in the context of music anyway). It provides you plethora options for virtual drums.
7. Strezov Sampling
A Bulgarian beauty in digital audio form, Strezov Sampling adds some Eastern European flair into kitchen-sink beat making.
8. Freesound
Forget Netflix when you have Freesound at your disposal! Freesound takes "chill" up several notches with its unique catalogue - it's your one-stop shop for everything from obscure field recordings to poppin' popcorn rhythms.
9. ML Drums
ML Drums may not have Martin Luther's initials but they definitely start revolutions within digital audio workstations all over the globe.
10. MT Power DrumKit 2
MT Power Drumkit 2 makes drummer jokes obsolete because this virtual kit can actually keep time and won't hit on your girlfriend!
11. Sean Pandy Drums
Not just another eponymous drum plugin lost in cyberspace! Sean Pandy Drums offers metal-style drums that are essential additions if you're producing rock music or simply looking forward to add heavier elements into your mix.
At every turn – whether it's G&S Custom Work Drum Kits by Autodafe.net or Cymatics.FM's quality in sample libraries – there seems many more promising gears turning beneath the surface!
Ultimately though, it doesn't matter whether you're looking at Lunar Lo-Fi Hip Hop sample pack considerations or understanding Landr's comprehensive selection process; these resources will undeniably play significant roles in shaping different music projects.
And after all that explorative rambling: remember folks...it isn't about having ALL the tools; it's about using what you have effectively!
Best Free Hip Hop Drum Samples Resources
The following sample resources are perfect for genres like Hip Hop, Trap, R&B, and more.
These kits are compatible with popular DAWs like FL Studio, Ableton Live and Logic Pro. So, if you're a music producer looking to spice up your tracks, you're in for a treat.
Our Top Picks for Free Hip Hop Drum Kits:
Free 808 Drum Kit
araabMUZIK Drum Kit
DJ Premier Kit
Kanye West Kit
Metro Boomin Kit
Boi-1da Sound Kit
Mike Will Made-It
Lex Luger
Timbaland Kit
9th Wonder Drum Kit
Alchemist Drum Kit
Bangladesh Drum Kit
Travis Scott Kit
Sonny Digital
Cool & Dre Kit
Zaytoven Kit
HeatMakerz Drum Kit
J Dilla Kit
808 Mafia Kit
Neptunes Drum Kit
PartyNextDoor
Desiigner drum loops
Markus Hakala's Kicks All In One
SAINT6 Drum Kit
Boom Bap Kit
Jahlil Beats
The Weeknd Kit
Funk Kit
Pierre Bourne Kit
Lil Uzi Vert
Acoustic Drum Kit
Mainroom Techno & Tech House samples
Murda Beats
Producer Spot Kit
How to Download
To grab these kits, you'll need to visit each respective website. Look for a download link or button, and make sure you're not installing any suspicious software. Always read the terms and conditions to understand how you can use these samples in your projects.
Legal Stuff
Before you go on a downloading spree, make sure to check each website's terms and conditions. You want to look for drum sample packs that are royalty-free to avoid any legal issues.
FAQs
1. What are some of the best sources for free drum samples?
You can find top-notch free drum samples from a variety of sources. Some well-regarded ones include Black Octopus Sound, That Sound, Samples From Mars, Drumdrops, Wave Alchemy, and LABS Vintage Drums. Additionally, websites like Freesound provide access to unique drum samples that can make your music productions stand out.
2. Are there any highly recommended drum kits for hip-hop producers?
Yes, there are several highly recommended resources specifically tailored towards hip-hop production. For instance, Producers Buzz offers a multitude of hip-hop specific sample packs from artists like Frank Dukes and !llmind. You might also consider checking out the Lunar – Lo-Fi Hip Hop Sample Pack or Urban Drum Samples bySoundPacks.com.
3. Which virtual instrument software is recommended for creating digital drum sounds?
The virtual instrument software known as Addictive Drums 2 By XLN Audio is renowned in the music producer community for its dynamic realism when it comes to creating digital drum sounds. It allows you to create authentic-sounding drums in your productions without needing to record a live drummer.
4. What are some top picks for free acoustic drum libraries?
Autodafe.net's Big Mono is one of the top recommendations when it comes to free acoustic drum libraries due to its high-quality sound sampling process which provides you with an authentic acoustic feel in your productions.
Another resource worth considering would be Landr which offers a wide selection that allows easy tweaking making them suitable for different types of musical projects.
I hope you found this post useful! If you did, be sure to drop a comment! 🙂
About Author
Lyrics
Please save some lyrics first.