Dynamic microphones have stood the test of time for their robustness, affordability, and adept handling of loud sound sources, making them ideal for live performances and certain recording scenarios.
In this blog post, I'll take a deep dive into the top 10 dynamic microphones currently on the market, according to industry experts.
1. Shure SM7B: Best Dynamic Mic Overall
The Shure SM7B, a distinguished dynamic microphone, is adored by experts for its silky, rich tonality and commendable capacity to sideline unwanted ambient noise. Here's a deep dive into why the Shure SM7B commands such respect in the audio industry.
Primarily, the Shure SM7B flaunts a cardioid polar pattern - this essentially means it's expert at focusing on the sound directly in front of the mic while disregarding any side and rear noises.
This characteristic makes it the go-to choice for capturing isolated performances or dialogues, free of intrusive noise.
What truly sets this microphone on a pedestal is its smooth, broad frequency response that seamlessly caters to both music and speech.
Irrespective of whether you're a musician recording an instrumental piece or a talk show host airing a stimulating discussion, the SM7B ensures a consistent and top-notch audio output.
The SM7B thrives on customization. With its bass roll-off and presence boost controls, you have the liberty to adjust the microphone's response to align with your specific needs.
Regarding electromagnetic hum shielding - typically emanating from computer screens or neon lights - the SM7B stands firm. It effectively combats these disturbances, ensuring a clear, pristine recording.
The SM7B also provides a standard windscreen and a specially designed A7WS windscreen for close-talk scenarios.
And, the microphone incorporates an internal air suspension shock isolation system to eradicate mechanical noise, thus providing your audio with a professional finesse.
A point to bear in mind is that the SM7B, owing to its need for higher gain, may outstrip standard entry-level or mid-tier preamps. It is thus advised to partner it with an external preamp to truly unlock the microphone's full potential.
Podcasters, announcers, and singers frequently opt for the Shure SM7B for its exceptional speech clarity and superior off-axis noise rejection.
Moreover, it's a preferred tool in professional circles like broadcasting, voiceovers, ADR, and critical studio recordings.
In essence, the Shure SM7B is a versatile powerhouse, adept at managing a broad array of audio tasks with grace and precision.
---
2. Shure SM58: Best For Live Vocals & Performing
A cousin to the SM7B, the SM58 is widely regarded as the industry standard for live vocals, so if that is what you plan on doing, I will save you the scrolling effort; this is your guy!
The Shure SM58 is a workhorse microphone that's gained legendary status in the world of audio. Whether you're a seasoned pro or just starting out, here are key aspects that make this dynamic microphone a go-to choice:
Dynamic Microphone: Designed to withstand the rigors of live use, the Shure SM58 is a dynamic microphone. This means it is inherently rugged, reliable, and feedback-resistant on stage. Unlike condenser microphones, the SM58 doesn't require batteries or phantom power, and is less sensitive - making it the perfect partner for live performances.
Cardioid Polar Pattern: The heart-shaped cardioid pickup pattern of the SM58 makes it a sound isolating pro. It picks up sound predominantly from the front while rejecting off-axis noise, effectively cutting out unwanted stage noise and giving your vocals a chance to shine.
Versatile Recording Mic: Although it's primarily known as a brilliant live microphone, the SM58 also moonlights as a versatile studio recording microphone. From capturing raspy guitar amps to punchy snare drums, and, of course, crystal clear vocals, the SM58's cardioid pattern and volume handling prowess make it a valuable studio asset.
Reliability and Clarity: The Shure SM58 scores high on the affordability chart without compromising on quality. It's celebrated for its clarity, reliability, and friendly price point. So, while it's easy to assume that only expensive microphones can produce good recordings, the SM58 proves you can achieve great results without blowing your budget.
Popular Choice: With a reputation that spans rock concerts to presidential speeches, the Shure SM58 is arguably the most popular dynamic microphone in the world. Its iconic grille and legendary performance make it an industry staple, recognized and respected globally.
Additional Features: The SM58 sports a uniform cardioid polar pattern for sharp note reproduction and background noise reduction. With additional features such as bass roll-off and midrange emphasis controls, you can customize your sound further. Its unparalleled engineering and durability standards have set the bar high in the microphone world.
---
3. Sennheiser e945: Best For Vocalists
The Sennheiser e945 is a dynamic microphone with superior features, tailored specifically for vocalists and musicians.
Sennheiser e945 stands out for its remarkable sound quality. With a clear, natural, and dynamic audio output, this microphone has been specifically crafted to capture lead vocals with richness and smoothness.
Supercardioid Pickup Pattern
The distinctive supercardioid pickup pattern of the e945 ensures it is highly directional. This quality means it effectively cancels out side noises, which makes it an excellent option for live performances where vocals need to stand out amid the surrounding sound.
Built for Durability
Synonymous with high-quality construction, Sennheiser's e945 microphone is no different. It's designed to handle the demands of live performances and boasts long-lasting durability.
Versatility
Beyond its primary function for vocals, the e945 exhibits a versatility that extends its use to instrument miking as well. With its wide range and clear tone, this microphone accommodates a variety of musical genres and performance settings.
Competitive Pricing
The Sennheiser e945 dynamic microphone brings competitive pricing to the table, compared with other professional-grade dynamic microphones. It promises superior performance and durability, providing excellent value for the investment.
Ideal User Base
Live Performers: With its supercardioid pickup pattern and noise-reducing ability, the e945 is a great fit for live performers needing clear, standout vocals on stage.
Vocalists: The e945 particularly resonates with vocalists seeking a microphone that delivers their voice with clarity and a natural sound.
Musicians: The e945's versatility makes it a reliable and high-quality microphone choice for musicians who need it for both vocals and instrument miking.
---
4. Rode PodMic: Best Dynamic Microphone For Podcasters (Hands Down!)
Making waves in the world of podcasting, the Rode PodMic is a broadcast-quality dynamic microphone. It's tailored for speech and offers a rich, balanced sound. This is a great choice if you're looking to step up your podcasting game.
---
5. Shure SM57: Best For Recording Both Vocals & Instruments
With its legendary status, the Shure SM57 is a highly versatile microphone that you can use for both vocals and instruments. Its ability to handle high sound pressure levels and focus on the main sound source makes it a popular choice in the studio, especially for capturing drums and guitar amplifiers.
---
6. Electro-Voice RE20: Best For Narration & Voiceovers
A classic microphone often found in broadcast studios, the Electro-Voice RE20 offers a fantastic sound profile that can handle a wide variety of vocals and instruments. Its Variable-D design minimizes the proximity effect, allowing for consistent sound pickup even at varying distances.
---
7. AKG D5
This microphone is known for its ability to deliver a powerful sound while maintaining a crisp clarity. The AKG D5's supercardioid pattern ensures maximum gain before feedback, making it perfect for stage performances.
---
8. Heil PR-40: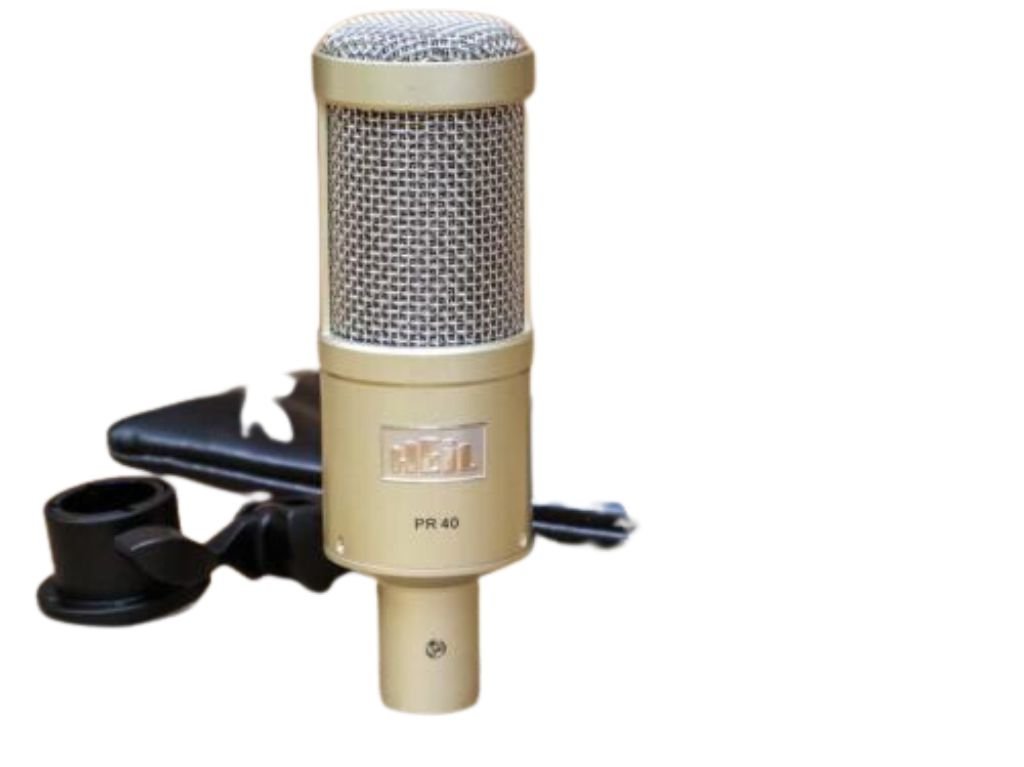 Another dynamic microphone often used for broadcasting and podcasting, the Heil PR-40 is acclaimed for its full-bodied sound, excellent speech articulation, and professional build quality.
---
9. Audio-Technica PRO35: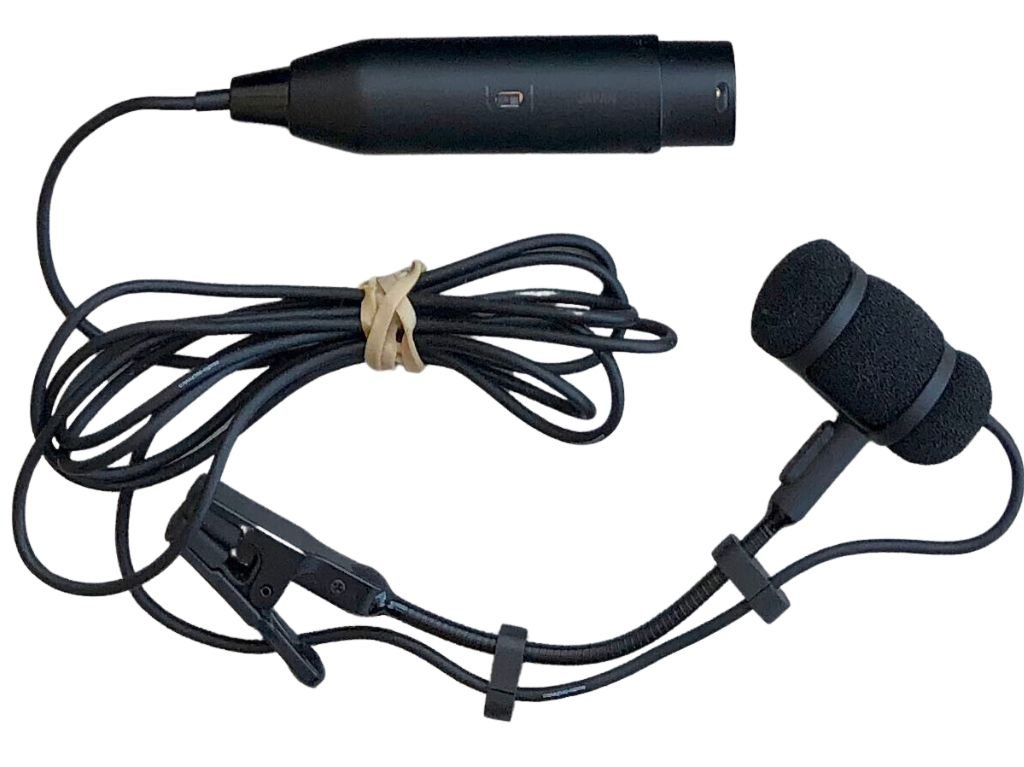 This clip-on microphone is perfect for capturing instruments, especially in live situations where other mics might fail. With its extended frequency response and ability to handle high SPLs, the PRO35 delivers crisp, full-sounding audio.
---
10. Royer R-121:
Rounding off our list is the Royer R-121.
In my time working with the Royer R-121, I've been truly impressed by this ribbon microphone's superb warm, genuine sound and its impeccably balanced frequency response. Whether it's recording a broad array of instruments or capturing vocals, the versatility of the R-121 has been a game changer for me.
A Truly Versatile Performer
From my experience, the R-121 shines in numerous recording situations:
Guitar Amplifiers: I've found that it captures the full sonic range of guitars exceptionally well, particularly when paired with electric models.
Horns, Percussion, and Piano: The R-121's warm tonality has consistently been a standout feature when recording these instruments.
Acoustic Instruments: The R-121's ability to deliver balanced and natural sound when recording acoustic instruments has never ceased to amaze me.
Vocals: Although it takes some finesse with positioning, the R-121 does an admirable job with vocals.
First-hand User Impressions
The smooth, clear, and clean sound that the R-121 consistently produces has been a constant source of delight for me, regardless of the audio source I'm recording. Having used it extensively in my studio work, I've found it favorably comparable to other classic microphones. I've been especially impressed when using it on electric guitar cabinets, where it delivers a full and sweet sound.
In-depth Look at Features and Specifications
The R-121 houses a 2.5-micron aluminum ribbon, has a figure-8 polar pattern, and offers a frequency response of 30Hz-15kHz. It can handle an impressive maximum SPL of 135dB at 20Hz.
The mic's resilience and ability to handle high SPLs is a testament to the advanced materials and construction techniques used. Additionally, the absence of internal active electronics means it avoids distortion and overload, which has been a huge plus in my sessions.
While it's true that the Royer R-121 carries a price tag that's higher than some alternatives, my personal experience with its versatility, durability, and high-quality sound assures me it's a solid investment for any serious audio recording setup. The R-121 truly delivers a warm, rich sound that's hard to replicate.
About Author