You're ready to make a big purchase, but you're having trouble deciding between these two powerhouses, the Behringer Xenyx 802 and the Tascam Model 12.
Trust me, I know how difficult that decision is... especially if you have no plans on whipping out that dreaded return postage label!
You know how the saying goes, buy right, buy once! Or something like that...
Either way, I've got you covered!
I've broken down the good, the bad and the ugly of these babies, so providing you have a clear idea of exactly what you plan on doing with it, you will have a clear idea on which one is best for you, by the end of this article.
Let get into it...
At A Glance:
Behringer Xenyx 802
Behringer Xenyx 802 Pros & Cons
Pros:

Good value for the price.
Comes with a comprehensive manual in multiple languages.
Most controls work flawlessly.
EQs work well, especially the middle.
Phantom power works well.
Distortion is lower with voice input.
Good for educational purposes, small bands, starting DJs, low budget community theaters, etc.
Durable and well-built with metal casing and solid knobs.
Packaged well with foam and fits tightly in the box.
Sound quality is good and comparable to direct connection to home theater.
Good for integrating a karaoke system into a home theater.
Cons:

The light indicating that the board is on is distractingly bright.
High distortion, especially with MP3 player inputs and headphones.
3/4 and 5/6 inputs are not ideal for XLR microphones.
Lack of individual controls for each input.
No EQ bypass feature.
USB digital I/O is slower than Firewire.
Does not come with cables.
Does not have an on/off switch.
Produces heat over time, especially around the LEDs.
No ventilation, so it cannot be placed on top of other electronics or in hot areas.



Tascam Model 12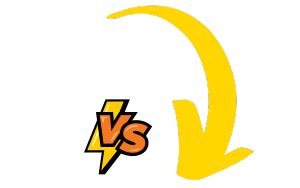 Tascam Model 12 Pros & Cons
Pros:

Multi-track recording capabilities.
Can serve as an interface for a DAW.
Bluetooth compatible.
Comes with a manual that provides clear instructions for operation.
USB hookup is included.
Produces clean sound over headphones or monitor.
Features Midi In and Out.
Sub Out is useful for various configurations.
Supports dual inputs 1 - 10, either XLR, or 1/4 inch TRS.
Superior to older models such as Fostex - X26.
Offers PC hookup options.
Has physical EQ controls on every channel.
Can be used as a remote DAW controller for Logic.
Has a built-in multi-track recorder.
Provides multiple options for recording onto tracks.
High build quality.
Can also serve as a multi-channel USB audio, DAW control, and MIDI clock/transport master.
Can record multi-track onto sdxc cards up to 512GB.
The recorder is silent with no detectable fan.
Supports auto punch-in and punch-out with rehearsal.
Track swapping is very fast.
Can use the windows software via the usb cable to upload or download tracks.
Has a click track generator that can route to a back panel connection, as well as to the two headphone outputs.

Cons:

Needs reading the manual, a few times to understand the operation.
Some complaints about USB hookup.
Cannot connect to a USB 3.0 upgrade card.
Phantom Power option is currently global on this model, it might work better if managed by S/W to each channel.
Takes up a lot of space in a home studio.
Does not need 8 channels of XLR inputs with phantom power.
Only a single switch for phantom power 48v.
Key Differences Between The Behringer Xenyx 802 And The Tascam Model 12
The main differences between Behringer Xenyx 802 and Tascam Model 12 are primarily in features, functionality, and price.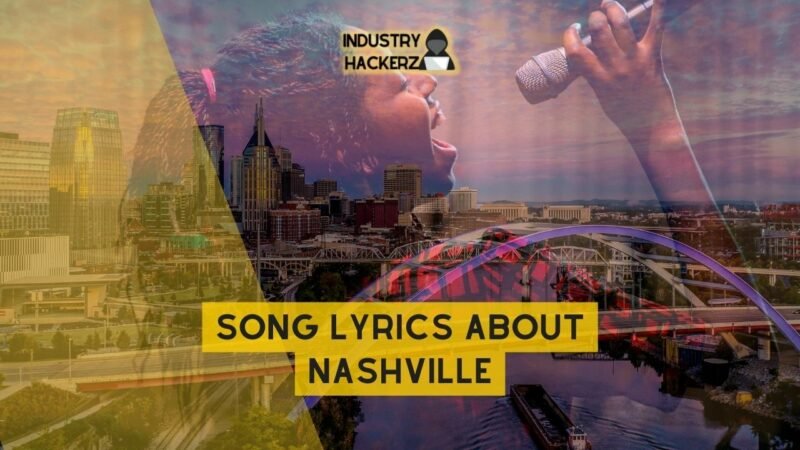 You Should Read This Next!
Behringer Xenyx 802 is an 8-channel mixer featuring four Xenyx mic preamps, four stereo line inputs, and two aux sends.
However, it only has two mono channels and two stereo channels. Additionally, it features a basic three-band EQ rather than a more advanced equalizer.
This model is also lauded for its well-designed USB interface suitable for multitrack recording.
Particularly appealing to budget-conscious users, the Behringer Xenyx version Q1202USB adds reverb effects at an affordable price.
Contrastingly, the Tascam Model 12, while praised for its seamless operation and durability even after prolonged use, lacks additional aux sends which some users desire.
Unique to this model is the presence of MIDI onboard giving live performers the option to play with tracks using its built-in multi-track engine or monitor tempo during recording sessions.
The Behringer mixer offers four Xenyx mic preamps compared to Tascam's standard offerings.
Both models have aux sends; however, some users feel that Tascam could benefit from additional ones.
Difference in Price & Extra Features:
If you're on a tight budget but still want extra features like reverb effects then Behringer's Q1202USB version might appeal more whereas if cost isn't an issue then Tascam's MIDI onboard feature could tip the balance in its favour.
In conclusion, both mixers have their distinctive strengths depending on individual mixing requirements and budget constraints.
Hence it's critical to consider these factors before making your final decision.
| Specifications | Behringer Xenyx 802 | Tascam Model 12 |
| --- | --- | --- |
| Color | Silver/Gray | Not Specified |
| Special Features | Premium Ultra-Low Noise, High Headroom Analog Mixer | Output Delay for Synchronized Audio/Video Streaming |
| Mic Preamps | 2 State-Of-The-Art Xenyx Mic Preamps Comparable To Stand-Alone Boutique Preamps | Not Specified |
| Compressors | Studio-Grade Compressors With Super-Easy "One-Knob" Functionality And Control Led For Professional Vocal And Instrumental Sound | Not Specified |
| Interface | Built-In Stereo Usb/Audio Interface To Connect Directly To Your Computer | 12 in / 10 Out USB Audio Interface for DAW Connectivity |
| Extra Features | Free Audio Recording, Editing And Podcasting Software Plus 150 Instrument/Effect Plug-Ins Downloadable At Behringer.Com | 12-Track Multi-Track Recording with 10 Track Playback, DAW Control Integration |
What You Need To Know About Behringer Xenyx 802
The Behringer Xenyx 802 is a Silver/Gray premium analog mixer that reduces noise to an ultra-low level.
It's great for when you want clear, high-quality sound with no background distractions.
This mixer boasts two top-of-the-line Xenyx mic preamps that match the quality of stand-alone boutique preamps.
So, you can expect awesome sound clarity whether you're recording vocals or instruments.
What's more? The Xenyx 802 features studio-grade compressors with a super-easy "one-knob" functionality.
This feature also comes with a control LED that makes it easy to achieve professional-level vocal and instrumental sounds.
One of the cool things about this mixer is its built-in stereo USB/audio interface. This allows you to connect it directly to your computer without needing any additional equipment.
Plus, it comes with free audio recording, editing and podcasting software!
You also get access to 150 instrument/effect plug-ins that can be downloaded from Behringer's official website.
For more details and to grab yours today, head over to the official Behringer Xenyx 802 page.
My 1 Month Review Of The Behringer Xenyx 802
My Initial Impression
From the moment I first laid my hands on the Behringer Xenyx 802, I could instantly tell it's not your average mixer.
Compact, solidly built and easy to navigate, this little beast is nothing short of a home studio champion in disguise.
The Sound
After setting it up in my system, the first thing I noticed was its sound quality. Boy, was I impressed!
The sound is clean and transparent – no hiss or hum found on some budget mixers. It offered all the clarity and detail you'd want from your input sources.
The Features
Just because it's small doesn't mean it lacks features. Here are a few that stood out for me:
- Preamps: Two beautiful onboard Xenyx mic preamps providing enough juice for any microphone.
- British EQs: Not just any EQs but British-style ones that make shaping your sound feel like a walk in the park.
- Main mix outputs plus separate control room & headphones outputs: This helped me easily manage multiple monitoring systems at once.
I enjoyed using these features over the past month. They gave me an incredible amount of freedom to shape my sound just as how I wanted.
The Operation
Operating this mixer was pretty straightforward. Even with minimal experience, within hours, you can start working wonders on this machine.
All controls are intuitive and well-marked which saved me from unnecessary confusion.
Overall, getting hands-on with this mixer had been nothing but pure joy for a whole month by now.
And trust me when I say - you won't regret adding the Behringer Xenyx 802 to your setup.
What You Need To Know About Tascam Model 12
The Tascam Model 12 is your one-stop solution for synchronized audio/video streaming.
It comes with an output delay feature so you can line up your sounds and visuals perfectly. Now, no more worrying about off-sync audios in your videos!
This powerful device boasts 12-track multi-track recording. What's more? It also provides 10 track playback.
So, you can record up to 12 tracks simultaneously and play back 10 tracks at once!
For those of you who are working with Digital Audio Workstations (DAWs), the Tascam Model 12 doubles as a USB audio interface too!
With its 12 in / 10 out setup, it makes sure that you have seamless connectivity with your DAW.
But that's not all. This handy piece of equipment also offers DAW control integration which helps to streamline your workflow by providing direct control of functions like transport or track levels.
To know more about this fantastic product, click here and check it out on the official website!
My 1 Month Review Of The Tascam Model 12
After a month of testing the Tascam Model 12, here are my thoughts:
Design and Build Quality
The build quality of the Tascam Model 12 is satisfyingly solid and robust.
The faders feel firstly smooth but also precise in their movement, giving me just the right amount of feedback for accurate audio tweaking.
I was pleasantly surprised by this console's small footprint. It fits neatly into my home studio space, without dominating it.
The layout of buttons and knobs is well thought out, everything you need is within easy reach.
Functionality
Tascam has done an exceptional job at integrating digital function with analog feel.
One thing that stands out is how effortless it was to switch between different input types - be it USB streams or live inputs - simply at a press of a button.
The built-in Bluetooth functionality is a nice touch for streaming backing tracks or casual listening.
Sound Quality
Sound-wise, I am genuinely impressed. The preamps are warm and detailed.
I noticed no discernible noise when recording or playback which indicates that Tascam didn't cheap out on the internals either.
The Learning Curve
There's definitely a learning curve to this console, especially if you're accustomed to working on fully digital interfaces.
While its menu system isn't exactly user-friendly upon first glance, once you get over this initial hurdle you realize how powerful this little box can be.
Bang for your Buck
In terms of value-for-money, I believe the Tascam Model 12 offers plenty.
Sure there are cheaper alternatives available but they lack the depth and functionality that Model 12 brings to the table
To wrap up;
The console's interface can be slightly intimidating initially but gets easier as you become familiar.
The build quality gets full marks from me - solid sliders, rugged housing.
All-in-one solution makes it perfect for small home studios or portable setups.
The Tascam Model 12 may not be perfect but after spending an entire month with it, I have found more reasons to love it than otherwise.
Who The Behringer Xenyx 802 Is For & Why You Might Choose It Over The Tascam Model 12
Who is the Behringer Xenyx 802 For?
The Behringer Xenyx 802 is a compact audio mixer that offers value for money and beginner-friendly features.
This makes it an ideal choice for novices, small bands, starting DJs, and places where mostly talking takes place such as churches or community theaters.
It may also suit you if you're looking to incorporate a karaoke system into your home theater setup.
Why choose the Behringer Xenyx 802?
Here are a few reasons why you might opt for this mixer:
• The device comes with a comprehensive manual, making it easy to understand even for people without prior experience in audio mixing.
• You can expect reliable performance when hooking up different input and output options, including MP3 players, headphones, bass guitar, electric guitar, keyboard, mics and more.
• The Behringer Xenyx 802 offers good sound quality when connected to medium quality speakers or an audio system in a venue. This however largely depends on your control of other equipment connected.
• Although the mixer does produce some distortion under certain conditions, you can easily control this using gain, volume adjustments or EQs. Bear in mind though that distortion may be more noticeable on higher frequency sounds.
Potential Pain Points:
Here are some limitations you might face with the Behringer Xenyx 802:
• The light signifying power-on is quite bright and may be distracting. However, this issue can be mitigated by simply taping something over it.
• There might be higher distortion levels when using headphones compared to speaker setups. This could interfere with certain songs or sound types.
• The lack of individual controls could be another downside if precision mixing is required for each instrument in a band setup.
Based on these points, it's best to consider your specific needs carefully before deciding whether the Behringer Xenyx 802 fits your requirements adequately.
It's worth mentioning that this mixer ranks among one of the best studio mixers available today which further reinforces its credibility.
Who The Tascam Model 12 Is For & Why You Might Choose It Over The Behringer Xenyx 802
Who is the Tascam Model 12 for?
The Tascam Model 12 is ideally suited for those who require a versatile, professional-grade piece of audio equipment.
Whether you're a musician making multi-track recordings, a podcaster requiring an interface for a DAW, or someone who enjoys Bluetooth capabilities, this device caters to all these needs.
Why might someone choose the Tascam Model 12?
You might choose the Tascam Model 12 for its numerous features and excellent sound quality.
Despite initially appearing complex, the machine becomes user-friendly with some time spent reading the manual.
Key features include:
Clean sound over headphones or monitor
MIDI In and Out
Sub Out for alternative hookup configurations
Dual inputs: XLR or 1/4 inch TRS
Moreover, this device scores high on versatility. It's not just a mixer but also serves as a digital multi-track recorder, multi-channel USB audio interface, and remote DAW controller.
If you work with groove boxes or sequencer-heavy units like Volcas or Elektron boxes, the MIDI feature allows your devices to start playing immediately when you hit record.
Importantly though, potential buyers should be aware of some common pain points. For instance:
The phantom power option is global - so remember to turn it off for regular hookups
The USB hookup can be fussy - stick to using shorter cables (included in the box) and directly connecting to Motherboard USB 2.0 sockets.
Successful use of certain features such as effects requires some manual-reading and specific actions (like disarming all Solo buttons).
Size-wise, it's larger than more basic mixers like the Behringer 1202 but still offers solid build quality and all-around usability.
The Tascam Model 12 also stands out for its recording capabilities onto SDXC cards that go up to 512GB - ideal for larger projects.
If you're finding that the Behringer Xenyx 802 and Tascam Model 12 aren't quite hitting the mark for you, fear not!
I've got a whole host of other posts where I compare similar products, just in case these ones don't suit your needs.
You can check out my comparison between the Behringer Xenyx 802 and Zoom LiveTrak L-8 or maybe you're more interested in seeing how the Mackie ProFXv3 Series stacks up against the Tascam Model 12.
If those don't tickle your fancy, have a gander at my thoughts on the Mackie ProFXv3 Series vs Zoom LiveTrak L-8 or take a deep dive into the differences between the Tascam Model 12 and Zoom LiveTrak L-8.
Remember, it's all about finding what works best for you!
FAQs
1. What other features might a budget-conscious user look for in a mixer aside from affordability?
Apart from affordability, budget-conscious users would also value features that offer versatility and value for money. These could include a good number of channels to accommodate different sound inputs, built-in effects like reverb as seen in the Behringer Xenyx Q1202USB, quality preamps for better sound clarity and USB interface capabilities for easy digital recording.
2. For live performances, how crucial is having MIDI onboard like on the Tascam Model 12?
Having MIDI onboard can be greatly beneficial during live performances. This function allows musicians to sync with playback tracks or virtual instruments using their mixer. With this feature on the Tascam Model 12, performers can have more dynamic and interactive shows since they can play along with backing tracks through the multi-track engine.
3. What other considerations should I take into account if I plan to do multitrack recording via USB interface?
If you're considering multitrack recording through a USB interface, it's important to confirm that your chosen mixer comes with this functionality as both Behringer Xenyx Q802USB and Tascam Model 12 do. Besides this capability, consider factors like the number of channels available, given these determine how many instruments or vocals you can separately record at once. Additionally, see if there are any built-in features or effects that could enhance your recordings such as EQ controls or preamps.
4. How significant is the difference between rotary volume controls versus fader controls in mixers?
The choice between rotary volume controls as found on Xenyx 802 and faders generally comes down to personal preference and work style; both control types essentially perform the same function - adjusting levels of different audio channels. However some users find that faders offer more precise level adjustments compared to rotary knobs while others prefer knoobs' compact layout which saves space.
Note: The assistant used HTML tags as per requested however please note these won't render visible results here but only in an actual HTML document viewer/editor.
Buyer's Guide: Important Things To Consider & Look Out For When Buying A Mixer
1. Identify Your Needs
When it comes to purchasing a studio mixer, the first thing you need to do is to identify your specific needs.
Are you a budding musician setting up a home recording studio, or are you an experienced audio engineer needing advanced features for professional work?
Perhaps you're geared towards live performances and require a live sound mixer.
Understanding your needs will help determine the type of audio mixer best suited for your situation.
2. Understand Digital and Analog Mixers
Technology has significantly evolved in recent years, creating two main types of mixers: digital and analog.
An analog mixer uses physical circuitry to manipulate audio signals, while a digital model tweaks sounds using digital software processing.
A digital mixer offers more flexibility with preset options and variable effects while an analog mixer elevates raw, organic sounds.
Depending on your purpose, consider which kind of sound quality and functionality matters most before making a decision.
3. Check Connectivity Options
Nowadays, connectivity is king! If you're planning on integrating your studio set-up with various other equipment, invest in a multipurpose audio console that includes USB ports or wireless connections.
A USB Mixer can easily connect with computers and other electronic devices -perfect for home recording enthusiasts interested in convenient compatibility.
4. Evaluate Channel Counts & Formats
The number of channels on an audio console can vary significantly from one product to another; some might have as few as two channels while others may offer dozens!
This count corresponds directly with how many audio sources — like microphones or instruments — can be input into the machine simultaneously.
5. Review Onboard Effects & Capabilities
Built-in effects such as reverb, delay or EQ adjustments can be valuable features within any good mixing console: these details determine the overall versatility of different models.
Some consoles may even come equipped with built-in amplifiers!
6. Consider The Size And Portability
You should also consider size when shopping for home recording equipment - especially if space is at a premium in your personal studio or if you travel frequently for gigs and shows.
Using smaller portable models- may offer enough power and capacity without sacrificing conveniences like portability.
A good thing about mixers is that they come at varying price points fitting all budgets!
Brands like Yamaha are known for creating high-quality mixers favored by professionals worldwide.
On the other hand companies such as Behringer produce affordable options great beginners.
Don't let cost completely dictate decision but keep efficient money management mind during research process .
About Author
Lyrics
Please save some lyrics first.