You're ready to make a big purchase, but you're having trouble deciding between these two powerhouses, the Behringer Xenyx 1204USB and the Zoom LiveTrak L-8.
Trust me, I know how difficult that decision is... especially if you have no plans on whipping out that dreaded return postage label!
You know how the saying goes, buy right, buy once! Or something like that...
Either way, I've got you covered!
I've broken down the good, the bad and the ugly of these babies, so providing you have a clear idea of exactly what you plan on doing with it, you will have a clear idea on which one is best for you, by the end of this article.
Let get into it...
At A Glance:
Behringer Xenyx 1204USB
Behringer Xenyx 1204USB Pros & Cons
Pros: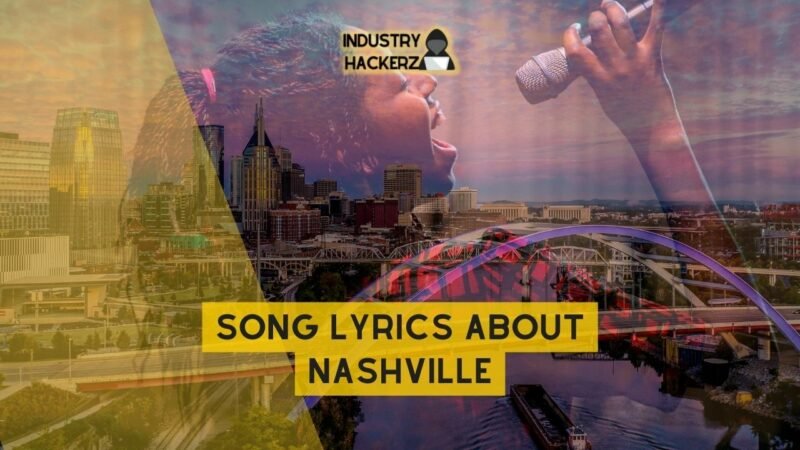 You Should Read This Next!
Functions perfectly even when powered on 24/7.
Great price for the quality and features it provides.
USB interface is a major selling point.
Preamps in the board are better than expected, offer plenty of headroom and add warmth to the audio.
Built-in compressors work decently and are useful for live events.
Features single knob compressors, EQs for each channel, and AUX/FX sends with a decent onboard FX processor.
Phones mix has an amazing amount of power.
Has the ability to mute and use pre-fader listen to set levels correctly.
Internal USB seems to work well.
Great mixing console for the money.
One knob compressors seem to work well.
Cons:
Faders crackle as they are being used and some mute/unmute buttons keep a channel muted until bumped.
The USB input is not easy to control with no volume controls, no EQ, and can't use fx/aux on it.
Doesn't support 96khz on the USB bus.
AUX channel is attached to the master mix, limiting its use.
Inadequate gain on the preamps, not adequate for voice-over work.
Inconsistent performance, each channel requires different setting with the same mic.
Unbalanced, need to pan a mic to get it to center the stereo image.
Windows keeps resetting to the internal sound card.
Mic preamps are a bit weak and noisy.
Zoom LiveTrak L-8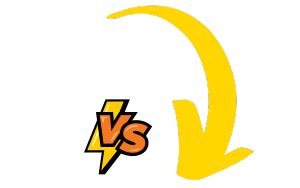 Zoom LiveTrak L-8 Pros & Cons
Pros:

Portable and battery capable.
Has 6 dedicated microphones.
Features 2 flexible channels for sound pads, phone inputs and more.
Allows more control over recording setup as individual channels can be adjusted.
On-board recording via SD Card.
Great for running a podcast.
Small and light.
Excellent mixer with sliders.
Multiple ways to plug stuff in.
4 headphone outs are a standout feature.
Unbeatable for portable podcasting, especially considering the price.

Cons:

Not the easiest to incorporate as an interface for the computer.
Uses Micro USB instead of USB -C.
Need to download drivers from ZOOM's website to use it with a computer.
80 ohm headphones do not perform their best with this product.
Cannot handle deep bass very well, resulting in noticeable popping distortion.
No effect out/send, limiting the use of effects to before plugging an instrument into the board.
Onboard effects are limiting for vocalists who can't get an approximation of what they will sound like.
No onboard compression, which is a significant oversight for a podcast unit.
Not suitable for music production due to its limitations.
Key Differences Between The Behringer Xenyx 1204USB And The Zoom LiveTrak L-8
The main differences between Behringer Xenyx 1204USB and Zoom LiveTrak L-8 are found in their design, features, power source, capabilities and usage preferences.
The Behringer Xenyx 1204USB benefits from a compact design. It has a low-noise and high-headroom analog makeup.
The mixer boasts of 4 channels with each having its own British-style 3-band EQs which is known for warm and musical sound.
This mixer also features a built-in USB/Audio interface compatibility. This makes it easy to connect it to various devices.
An important point to note about this mixer is its affordability. Given its performance and reliability, many product reviews mention it as a good affordable choice.
On the other hand, The Zoom LiveTrak L-8 offers different capabilities.
This mixer stands out by offering more microphone inputs (6 compared to Behringer's 4) as well as more line inputs.
A unique attribute of this mixer is its ability to be battery-powered which enhances its portability aspect.
It can function as both a digital mixer and recorder making it suitable for mobile use.
Other highlighted features include:
The ability to record up to eight tracks simultaneously.
A provision that allows you to record directly onto an SD card or your DAW (Digital Audio Workstation).
The Zoom LiveTrak L-8 was designed with podcasting usage in mind but also caters efficiently for musicians who need to create quick demos.
Comparatively, users express satisfaction with both mixers noting that they offer distinct advantages depending on usage scenario – the Behringer model is lauded for home studio use while the Zoom device receives praise for its portability and podcast-focused features.
Durability cases, available for purchase separately offer an added advantage for either mixers when considering travelling or mobile recording since they protect your equipment from potential damage.
In conclusion, deciding between these two mixers depends largely on specific requirements – if you're looking for something compact yet capable with high-quality sound then the Behringer Xenyx 1204USB may be preferable.
Whereas if you prioritize multi-track recording capabilities alongside portability then the Zoom LiveTrak L-8 might be a better fit.
| Specifications | Behringer Xenyx 1204USB | Zoom LiveTrak L-8 |
| --- | --- | --- |
| Channels | 8-channel USB Mixer | 8-Channel digital mixer ( 6 combo, plus 2 TS inputs ) |
| Compression | One-knob Compression | Not specified |
| EQ Per Channel | 3-b EQ Per Channel | Not specified |
| Aux Sends | 2 Aux Sends | Not specified |
| Built-in FX | Built-in FX | Not specified |
| Busses | 2 Busses | Not specified |
| Simultaneous Recording/Playback | Not specified | 12-Track simultaneous recording, 10-track playback |
| Mix-minus function | Not specified | Preventing audio feedback from dial-in guests |
| Assignable sound pads | Not specified | 6 assignable sound pads, with 13 preset sounds |
| Power Supply | Not specified | Battery operated with four AA batteries or a USB power supply |
What You Need To Know About Behringer Xenyx 1204USB
The Behringer Xenyx 1204USB is a powerful 8-channel USB Mixer. It's perfect for your audio needs!
One awesome feature is the easy-to-use One-knob Compression. This lets you control sounds just by turning one knob.
Plus, there's a super handy 3-band EQ for each channel. This means you can tweak your audio until it sounds just right.
And guess what? There are also two Aux Sends! That's twice the fun for sending signals to external effects.
What's more? This mixer has built-in FX. No need to buy extra gear, it's already inside waiting for you.
And with two busses, you can send signals in different directions with ease.
Want to know more about this cool piece of tech? Check out the official page on www.behringer.com.
Trust me, this mixer could be just what you're looking for!
My 1 Month Review Of The Behringer Xenyx 1204USB
Set Up and Ease of Use
From the first moment I unpacked the Behringer Xenyx 1204USB, I knew it was a game-changer. It felt almost like an extension of my hands.
The plug-and-play connectivity was as simple as it gets, and having it up and running within minutes just blew me away.
I've been using this mixer for a month now, and its intuitive layout has made every session a breeze.
Even during those intense mixing sessions when you're juggling multiple tracks at once, I never struggled to find exactly what I needed.
It's clear, accessible controls are a dream come true.
Sound Quality
What impressed me most about this mixer is the breathtaking sound quality.
It's astonishing how much depth and warmth this compact unit brings out in my audio.
And don't even get me started on the EQ - it's so detailed that you can fine-tune each track to perfection with ease.
Durability
After putting it through its paces for a month, I can say confidently that this little guy is built to last.
It's taken some bumps here and there during transport but not so much as a scratch or dent to show for it. Plus, all of the knobs still feel as firm and responsive as they did on day one.
Versatility
I have used this mixer in all kinds of settings – from recording podcasts at home to live gigs at local bars – and let me tell you; its versatility has absolutely blown me away.
The built-in effects processor is worth its weight in gold.
Whether you need a touch of reverb or some crystal-clear delay, everything just sounds better with Behringer Xenyx 1204USB.
Despite being packed with features like built-in USB interface for easy recording directly onto your computer (a total lifesaver), it never feels overcrowded or confusing.
A Few Drawbacks
However, no product is perfect. The biggest issue I've had with the Behringer Xenyx 1204USB is that there's quite a bit of signal noise, especially when cranking up volume levels.
But considering its affordability compared to other mixers in its range, this minor inconvenience hardly seems worth mentioning.
The Good:
Unmatched sound quality
Durable design
Versatile enough for various uses
The Bad:
Some signal noise at high volumes
What You Need To Know About Zoom LiveTrak L-8
The Zoom LiveTrak L-8 is a top-notch digital mixer that you'll want in your setup.
It has 8 channels, with 6 combo inputs and 2 TS inputs, so you have plenty of options for plugging in your gear.
One cool feature? It can record 12 tracks at the same time and play back 10 tracks!
Worried about annoying audio feedback when guests dial in? The L-8 has a special mix-minus function that prevents this problem, making your recording sessions smoother.
This digital mixer also comes with 6 sound pads that you can assign different sounds to. And guess what? It already has 13 preset sounds built-in!
Last but not least, the L-8 can run on just four AA batteries or a USB power supply. Convenient, right?
You don't have to worry about finding a power outlet when you're on-the-go.
For more details about this cool digital mixer, visit its official page here: Zoom LiveTrak L-8.
My 1 Month Review Of The Zoom LiveTrak L-8
After a month of testing the Zoom LiveTrak L-8, here are my thoughts:
User-Friendly Interface
I'm really taken with the user-friendly interface of the Zoom LiveTrak L-8.
As someone who isn't a technical wizard, I feared I might struggle, but boy was I wrong.
The controls are intuitive and straightforward, making it easy for anyone to get their hands on it.
Even if you've never used any type of live mixer before, it's not daunting to learn. The learning curve is almost non-existent.
Battery Life and Portability
Let's talk about battery life and portability.
This tiny beast can run up to 2 hours using only four AA batteries when you're out and about. But for a longer stretch, just plug it into an outlet with its adapter.
The super-portable nature of the L-8 was another major selling point for me. It fit right into my backpack — perfect for on-the-go podcasting or music production.
Sound Quality
The sound quality is simply excellent — clear and crisp audio every time.
Whether I was recording in my home studio or outside on the patio, the sound production remained top-notch.
In-built Features
When it comes to in-built features, the LiveTrak L-8 doesn't disappoint either.
The inclusion of six sound pads, which allow pre-recorded intros and outros to be easily included into podcasts or performances?
Just brilliant! Plus those six customizable pads have got 13 preset sounds, which were fun to play around with.
I also appreciated its capability to record directly onto an SD card while simultaneously streaming via USB. This sort of dual functionality is quite handy in today's digital age.
In Conclusion:
• User-friendly interface – great for beginners or non-tech savvy individuals
• Excellent battery life – runs well on both batteries and power adapter
• High-quality sound – clear audio regardless of recording environment
• Multiple in-built features – useful sound pads and simultaneous recording/streaming options
The Zoom LiveTrak L-8 has certainly won me over with its versatility and ease-of-use within just a month's usage.
It truly brings studio-grade quality production right into your backpack!
Who The Behringer Xenyx 1204USB Is For & Why You Might Choose It Over The Zoom LiveTrak L-8
Who is Behringer Xenyx 1204USB for?
The Behringer Xenyx 1204USB is specifically suited for those who are looking for a versatile, budget-friendly audio mixer that also doubles as a USB interface.
If you need to manage multiple audio sources, like in podcasting, live performances or conference calls as the reviewer suggests, this product could be your go-to option.
It's also suitable for home users and hobbyist music producers looking to enhance their sound control.
Why choose Behringer Xenyx 1204USB?
If you value usability and cost-efficiency, then the Behringer Xenyx 1204USB should be on top of your list.
There are several reasons why you may prefer this audio mixer:
Reliability: Based on the review data provided, it appears that this mixer has a robust build quality and can function around-the-clock with minimal maintenance.
Diverse features: The unit offers EQ's for each channel, AUX/FX sends with an onboard FX processor which enhances your control over your sound production.
Economical: The price point makes it stand out amongst competitors given all the features it possesses.
However, please note that there were some criticisms including inadequate gain on preamps and inconsistent performance across channels.
Some users also experienced problems when installing drivers on Windows 7 PCs.
However, these points could be minor issues based on what you are looking to achieve.
Remember to carefully understand your requirements prior to purchasing an audio mixer.
If versatility and affordability are high priority considerations, then the Behringer Xenyx 1204USB, one of our top-rated best studio mixers could just be what you're searching for.
Who The Zoom LiveTrak L-8 Is For & Why You Might Choose It Over The Behringer Xenyx 1204USB
Zoom LiveTrak L-8: For Podcasters and Audio Producers with Specific Needs
You're a podcaster or an audio producer who values high-quality pre-production, reducing post-production editing time, and desires more control over your recording setup.
The Zoom LiveTrak L-8 is your go-to sound board. Its strengths align perfectly with your needs, offering:
Portability and battery capability for on-the-go podcasting or broadcasting.
6 dedicated microphones and 2 flexible channels for sound pads or phone inputs, providing versatility in recording setups.
Ability to adjust individual channels granting you more control over the recording setup.
On-board recording via SD Card for easy access and storage of recordings.
Why You Might Choose Zoom LiveTrak L-8 Over Other Options
You might find other options like the Rodecaster Pro intimidating if you're not familiar with sound boards.
I found that the Zoom LiveTrak L-8 was less daunting but still offered all essential features necessary for podcasting.
However, be aware of some limitations. It's not the easiest to use as an interface for the computer due its Micro USB connection which can be seen as outdated compared to newer USB-C technology.
If you plan to use it mostly for music production, consider a separate mixer/recorder setup instead as this unit might disappoint you with its restrictions on deep bass performance, lack of onboard compression and no effect out/send.
As a previous user of Zoom's Podtrak P4, I preferred that device's ease of use with computers through its USB-C connection - something which could be improved upon in the LiveTrak L-8.
Despite these minor constraints, when it comes to in-person interviews or stand-alone shows — I believe you'll love using the Zoom LiveTrak L-8 like I do.
If the Behringer Xenyx 1204USB and Zoom LiveTrak L-8 aren't quite what you're looking for, don't worry, I've got you covered.
In my other posts, I've compared several similar products that could very well suit your needs.
Take a look at my comparison of the Mackie Mix Series Mix8 vs PreSonus StudioLive AR8c.
Or maybe the matchup between Mackie Mix Series Mix8 vs Soundcraft Signature 10 Mixer will be more your speed.
You might also want to look into how the Mackie Mix Series Mix8 stands up against Behringer Xenyx 802.
And lastly, don't miss out on my take on Mackie Mix Series Mix8 versus Mackie ProFXv3 Series.
There's plenty to explore as you find the perfect product for your sound mixing needs.
FAQs
What additional features does the Behringer Xenyx 1204USB have that cater to home studio users?
The Behringer Xenyx 1204USB has a built-in USB/Audio Interface, which makes it easy to connect directly to your computer for recording. This is a big advantage for home studio users who might be using software like GarageBand or Audacity for their recordings. Additionally, its compact size makes it suitable for smaller spaces often found in home studios.
How does the portability of Zoom LiveTrak L-8 enhance its usability?
One of the most noteworthy aspects of the Zoom LiveTrak L-8 is its battery-powered operation. This allows it to be used virtually anywhere, making it extremely handy for on-the-go podcasters or musicians who want to record outside a traditional studio environment. The fact that you can record directly onto an SD card further enhances this mixer's portability and convenience.
What options are there if I need more microphone inputs than what these mixers provide?
If you require more microphone inputs than provided by either the Behringer Xenyx 1204USB or Zoom LiveTrak L-8, you might consider looking at larger mixers in their respective ranges. For example, Behringer offers models such as the XENYX QX2442USB with multiple microphone inputs. Similarly, Zoom's LiveTrak series includes mixers like L-12 and L-20 offering up to 12 and 20 channels respectively.
I'm interested in both live performances and podcasting; which mixer would better suit my needs?
Considering both live performances and podcasting needs, perhaps your best bet would be the Zoom LiveTrak L-8. It provides simultaneous multi-track recording critical during live performances while still offering features designed specifically with podcast producers in mind — such as sound pad effect triggers and USB connectivity with your computer or mobile devices.
Buyer's Guide: Important Things To Consider & Look Out For When Buying A Mixer
1. Identify Your Primary Use
Start by recognizing your primary purpose for purchasing a studio mixer.
The type of mixer you select depends significantly on what you plan to use it for – be it podcasting, recording or live sound production.
For instance, you might need a podcasting mixer like the versatile Behringer Xenyx 1204USB, if your focus is creating great-sounding podcasts.
2. Choosing Between Analog or Digital Mixer
Choosing between an analog mixer and a digital mixer can sometimes feel like picking between vintage vinyl and modern streaming services.
If it's simplicity that piques your interest, an analog model might suit your style.
However, digital mixers often offer more versatility with their vast array of built-in effects and editing capabilities.
3. Consider the Number of Channels You Require
When buying a studio mixer, one crucial aspect to consider is how many channels you need for your audio setup - this will determine how many instruments or vocals can be plugged into the device at once.
A comprehensive model like the Behringer Xenyx 1204USB comes with 12 channels that could serve most small to medium-sized recording setups wonderfully.
4. Think About Portability
Not all mixers are made equal when it comes to portability - particularly if you move around frequently for live shows or outdoor recordings.
In these scenarios, opting for something more lightweight and compact like a portable mixer such as Zoom LiveTrak L-8, which still offers robust functionality in managing sound outputs capably could be ideal.
5. USB Mixer vs Audio Mixer
The choice between a traditional audio mixer and USB versions also depends on your needs.
While there's something uniquely satisfying about working with hands-on hardware controls on an audio console, a USB mixer, like the popular Behringer Xenyx 1204USB, offers seamless integration with computer-based recording software, making them excellent choices if recording directly onto a computer.
6. Check Out The Recording Interface
Never underestimate the importance of an intuitive interface when selecting your studio equipment!
Simplify workflow by choosing mixers with clear labeling and easy-to-navigate layouts. This holds relevance, particularly when handling tasks where every second counts (like live sound mixing).
7. Prioritize Dependability & Quality
Finally, yet importantly - prioritize longevity over fleeting features! Consider brands known for their quality craftsmanship alongside innovative features such as Zoom LiveTrak L-8: promising both resilience & innovation in one package makes this product coveted among audiophiles looking for long-term options in their quest towards perfecting sound conduction.
Remember – investing adequately while buying studio equipment often translates into fewer expenses down the line due to lesser maintenance needs & better productivity!
About Author
Lyrics
Please save some lyrics first.