You're ready to make a big purchase, but you're having trouble deciding between these two powerhouses, the Behringer Xenyx 1204USB and the Tascam Model 12.
Trust me, I know how difficult that decision is... especially if you have no plans on whipping out that dreaded return postage label!
You know how the saying goes, buy right, buy once! Or something like that...
Either way, I've got you covered!
I've broken down the good, the bad and the ugly of these babies, so providing you have a clear idea of exactly what you plan on doing with it, you will have a clear idea on which one is best for you, by the end of this article.
Let get into it...
At A Glance:
Behringer Xenyx 1204USB
Behringer Xenyx 1204USB Pros & Cons
Pros: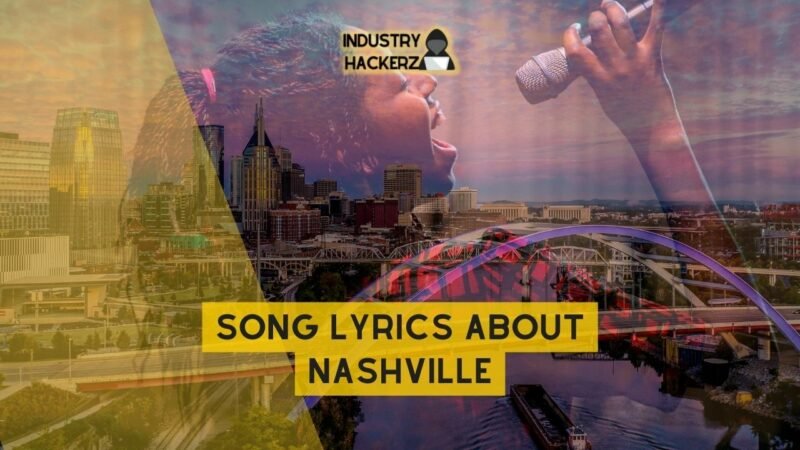 You Should Read This Next!
Functions perfectly even when powered on 24/7.
Great price for the features it offers.
Works flawlessly as an XLR to USB interface for conference calls.
Preamps offer plenty of headroom and add warmth to the audio.
Built-in compressors work well, especially for live events.
Comes with EQ's for each channel, and AUX/FX sends with a decent on-board FX processor.
Phones mix has a high volume power.
Ability to mute and use pre-fader listen to set levels correctly.
USB interface works well and the board offers more than a simple preamp for marginally more money.
One knob compressors work well when adjusted correctly.
Internal USB works well.
Amazon's exchange service is great for defective pieces.
Better 12 step VU meter compared to the X1204USB model.
Cons:
Faders crackle when used and mute/unmute buttons sometimes keep a channel muted.
Installing the official Behringer drivers can cause system instability and reduction in recording and playback modes over USB.
USB input is difficult to control and lacks volume controls, EQ, and fx/aux options.
Doesn't support 96khz on the USB bus.
AUX channel is attached to the master mix and doesn't send audio if something is turned down or muted on the master mix.
Double sliders for the main mix and alt 3-4 can be annoying.
No option for 1/4" output on the mains.
Inadequate gain on the pre's for voice over work.
Inconsistent performance across different channels.
Need to pan a mic to center the stereo image.
Noise in the last 10-20db of boost in preamps.
Windows keeps resetting to the internal sound card.
Mixer and Audacity do not seem to use ASIO4ALL despite the manuals saying both are ASIO compatible.
Tascam Model 12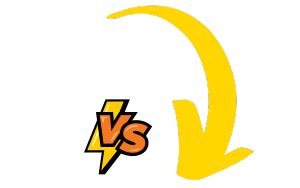 Tascam Model 12 Pros & Cons
Pros:
Multi-functional: Can be used for multi-track recordings, as an interface for a DAW, and supports Bluetooth.
Comes with a short USB cable for optimal connection.
Produces clean sound over headphones or monitor.
Features Midi In and Out, which is a great asset.
Sub Out allows alternative route to hookup monitors with 1/4 inch TRS cables.
Dual inputs 1 - 10, either XLR, or 1/4 inch TRS.
Offers a solid mixer with physical EQ controls on every channel.
Has MIDI in/out. The MIDI ports can act as a USB to MIDI interface from the computer.
Can record multi-track onto sdxc cards that go up to 512GB.
The recorder is silent with no detectable fan.
Supports auto punch-in and punch-out with rehearsal.
Track swapping is very fast.
Windows software via the USB cable can be used to upload or download tracks.
Can be used as a control surface with MIDI.
There is a click track generator that can route to a back panel connection, as well as to the two headphone outputs.
Cons:
Requires reading the manual multiple times to understand how to operate.
Some complaints about USB hookup.
Does not work when connected to a USB 3.0 upgrade card.
The Phantom Power option is global, which may not be suitable for regular hookups.
There is only a single switch for phantom power 48v.
Takes up some valuable real-estate in a home studio due to its size.
Does not have many channels of XLR inputs with phantom power which may not be necessary for all users.
More stereo tracks and less XLR/mono tracks would be better for some users.
Key Differences Between The Behringer Xenyx 1204USB And The Tascam Model 12
The main differences between Behringer Xenyx 1204USB and Tascam Model 12 are seen in their respective feature sets, intended use cases, and price points.
The Behringer Xenyx 1204USB is an 8-channel mixer heralded for its affordability and versatility. It boasts features such as:
Four Xenyx mic preamps
Four stereo line inputs
Two aux sends
A low-noise profile especially for the XLR mic level preamps
An efficient built-in effects system.
It's also easy to connect multiple channels on this system, making it a user-friendly choice.
Contrarily, the more pricey Tascam Model 12 is a compact all-in-one production mixer that appeals to experienced users. Its features include:
A Music/Talk TRRS mini-jack on channels 9/10 providing either basic stereo input or for supported smartphones two-way communication.
This model is praised not only for music but also multimedia creation, making it ideal for songwriters and performers alike.
Both mixers offer USB interface functionality, enabling users to directly connect their mixers to their PCs or Laptops for recording or streaming.
However, while Tascam model 12 can be used as a multitrack recorder with an integrated USB audio interface, the Behringer Xenyx 1204USB provides an upgraded version of this functionality through its digital interface.
In conclusion, both mixers have their own strengths; your choice between them might depend on your specific needs and budgetary considerations.
If you need more channels with advanced production capabilities in one compact unit then the Tascam Model 12 may be more suitable.
But if you're looking for an affordable option providing quality sound mixing with minimal noise interference from mic preamps then the Behringer Xenyx 1204USB could be the better choice.
| Behringer Xenyx 1204USB | Tascam Model 12 |
| --- | --- |
| 8-channel USB Mixer | 12 in / 10 Out USB Audio Interface for DAW Connectivity |
| One-knob Compression | Output Delay for Synchronized Audio/Video Streaming |
| 3-b EQ Per Channel | 12-Track Multi-Track Recording with 10 Track Playback |
| 2 Aux Sends | DAW Control Integration |
| Built-in FX | |
| 2 Busses | |
What You Need To Know About Behringer Xenyx 1204USB
The Behringer Xenyx 1204USB is a neat little gadget that's perfect if you're into making your own music or podcasts.
It's an 8-channel USB mixer that lets you adjust the sound just the way you like it. Cool, right?
One thing that makes this mixer super handy is its one-knob compression feature.
This means you can control how loud your sound is with just one knob. No more fiddling around with loads of buttons!
It also has 3-band equalizer (EQ) per channel. That means for each channel, you can tweak the highs, mids and lows separately to get your sound exactly how you want it.
Perfect for getting rid of those pesky echoes or boosting vocals.
But wait, there's more! The Xenyx 1204USB also has two auxiliary sends, so you can easily hook up extra gear like monitors or recording devices.
Need special effects? It comes with built-in FX that will spice up your sound! And with two buses on board, managing and organizing all these channels and effects becomes a whole lot easier.
So whether you're creating a podcast in your bedroom or recording a band in a studio, this small but mighty mixer could be just what you need to make great audio!
Sounds pretty awesome right? If interested and need more information about the Xenyx 1204USB from Behringer click here to visit their official page.
My 1 Month Review Of The Behringer Xenyx 1204USB
Initial Impressions
From the moment I unpacked the Behringer Xenyx 1204USB, I could tell that this was a product made with care.
The build quality is solid and it feels like a piece of kit that's meant to last.
Getting Set Up
Setting up was pretty simple as well, despite its professional appearance.
The instruction manual included with the mixer was clear and concise, and in no time at all, I had it plugged in and ready to go.
• Quick and easy setup.
Sound Quality
The sound quality on this thing is impressive. I've been using it for recording podcasts, streaming, and some light music production work over the last month.
The preamps are nice and warm-sounding, lending a great tone to my vocals.
• Great sound quality.
Features & Functionality
There are plenty of useful features on the Behringer Xenyx 1204USB which provide a lot of flexibility when it comes to producing audio content.
The built-in USB interface has made recording directly onto my computer an absolute breeze.
I also love how each channel strip has its own EQ settings; I can adjust lows, mids or highs independently which gives me unparalleled control over my soundscape.
• Excellent built-in USB interface
• Individual EQ settings for each channel strip
User Experience
After a month of use hands-on experience with this gorgeous machine, what stands out most is its user-friendliness.
All functionalities are intuitive despite its seemingly complex controls present across the console.
I absolutely appreciate how much control it gives me over my audio mix while keeping things relatively straightforward to manage.
The Bottom Line
All things considered, I think BehringerXenyx 1204USB is an extremely powerful tool for anyone serious about their audio work - be it podcasting or music production.
It's got fantastic audio quality, plenty of useful features packed into a robust build without compromising on simplicity.
What You Need To Know About Tascam Model 12
Are you tired of annoying audio/video syncing issues? The
Tascam Model 12
might be just what you need!
It's designed with output delay, which can help keep your audio and video streaming in perfect sync. This gadget is also a great tool for recording.
It allows 12-track multi-track recording and 10 track playback, giving you the power to create professional-level sound pieces.
But that's not all! The Tascam Model 12 also works as a USB audio interface with 12 inputs and 10 outputs, letting you connect it to your Digital Audio Workstation (DAW).
You can easily integrate DAW control, making it perfect for your home studio or professional recording setup.
All these features combine to offer an efficient, easy-to-use solution for all your sound mixing needs.
The Tascam Model 12 is definitely worth considering if high-quality sound production is what you're after.
My 1 Month Review Of The Tascam Model 12
After a month of testing the Tascam Model 12, here are my thoughts:
Usability
Setup was a breeze. I'm far from being an audio guru, so the intuitive interface and user-friendly design were much appreciated.
All it took was plugging in, tweaking just a few buttons and knobs, and I was ready to roll.
The layout is practical, with each function clearly marked and logically positioned - no second-guessing or pressing wrong buttons in the middle of sessions.
Quality
The sound quality is absolutely top-notch. Even after hours of recording and mixing, the audio came out crisp and clear every single time.
The preamps are solid - not once did I experience any unwanted hiss or noise.
Versatility
One amazing feature is its versatility as an audio interface, mixer, recorder, all rolled into one. With this little beast, I didn't need a separate device for each function - such a lifesaver in terms of space!
Durability
The Tascam Model 12 is reasonably hefty; it feels sturdy enough to take minor accidents in stride. After using it almost daily for over a month now, it's shown no signs of wear or tear.
Portability
It's heavy enough to feel durable but light enough to be portable - a perfect balance. This makes it ideal for home studios like mine where space can be at premium.
Possible improvements?
If there's anything that could use improvement – maybe the faders... They work perfectly fine but do feel slightly delicate.
In conclusion,
The Tascam Model 12 has proven itself as more than capable. It's reliable with exceptional sound quality and a versatile range of functions combined into one compact unit.
In terms of usability too, this model stands out – you don't need to be an expert audio engineer to make good use of this beauty.
To summarise:
- Setup is quick & easy
- Exceptional sound quality
- Versatile (acts as mixer/recorder/interface)
- Sturdy yet portable
- Faders could feel sturdier
So if you're looking for an all-in-one solution without compromising on quality or convenience (and aren't particularly rough on your faders), I'd highly recommend giving the Tascam Model 12 a go!
Who The Behringer Xenyx 1204USB Is For & Why You Might Choose It Over The Tascam Model 12
Who Should Buy the Behringer Xenyx 1204USB?
If you're looking for a mixing board that offers superior functionality, the Behringer Xenyx 1204USB might be the right choice for you.
It's perfect for people who need a reliable, high-quality XLR to USB interface, such as those regularly conducting conference calls or those producing music at home.
Home users and working professionals alike might appreciate this product.
Why Consider Buying the Behringer Xenyx 1204USB?
There are several reasons why someone would choose to purchase this mixer:
Durability: Many users have reported that even with constant use, every feature on this board continues to perform flawlessly – a testament to its sturdy build and quality.
Price: The Behringer Xenyx 1204USB is an economical choice compared to other mixing boards or simple USB interfaces.
Versatility: This device does more than just work as a mixer. It also functions as an effective USB interface.
Features: With EQs on every channel and single knob compressors among other features, it offers great flexibility in sound control.
However, it's recommended not to install the official Behringer drivers if you're running Windows 7 – users have reported stability issues due to these drivers.
Additionally, one significant point of consideration is that some users have reported inadequate gain on the preamps for voice-over work.
Therefore if you're planning doing voice-overs or working with low sensitivity microphones, you may need an additional preamp.
Despite these points, the majority of reviews agree that for its price point and feature set - including built-in USB interface and compressors on mic channels - the Behringer Xenyx 1204USB is unbeatable in terms of value.
Remember: always consider your specific needs when choosing a mixer.
For instance, if you are looking for studio mixers specifically tailored towards high-quality audio recording and editing tasks, then check out our top-rated best studio mixers, where the Behringer Xenyx 1204USB ranks among our top ten choices.
Who The Tascam Model 12 Is For & Why You Might Choose It Over The Behringer Xenyx 1204USB
The Tascam Model 12 Mixer is for music enthusiasts, home studio owners, and professionals looking for a versatile, multi-purpose device that meets their various audio recording and processing needs. Here's why you might want to consider purchasing it:
• Multi-track recording: If you are keen on making multi-track recordings, the Model 12 will serve your purpose. It has 12 channels and is an efficient DAW interface.
• USB & Bluetooth: The device allows for USB hookup directly to your motherboard. There has been some disappointment about the short length of the provided USB cable, but if you stay loyal to the manual directions, it should work fine.
• Clean sound: If you prefer silence over ambient noise in your headphones or monitor, this device will serve that function with exceptional clarity.
• MIDI In/Out & Sub Out: The Model 12 offers great value with these additional features which make routing more flexible and provide more functionality.
From a buyer's perspective, a few areas might seem complex at first glance or use.
Therefore, it is suggested to read the manual carefully - not just once but multiple times if needed - to fully understand all functionalities and leverage them effectively.
The built-in multi-track recorder is one of the key features that stand out in this model. This feature allows you to easily capture multi-track recordings of your electronic gear without having to set up things on your aging computer system.
With options such as:
MIDI clock/transport master
MIDI sync
Stereo track creation alongside other tracks,
The Model 12 can tremendously enhance any small home studio setup.
However, there are a few downsides too. For instance:
The presence of eight XLR inputs with phantom power makes sense for certain users but may not be necessary for everyone.
A single switch controls phantom power; make sure it is off before powering up a new unit so as not to risk damage.
Understanding who the Tascam Model 12 Mixer is for goes beyond mere specifications; it's about understanding your own needs as an artist or producer and how this tool can cater to those needs while delivering performance beyond expectation.
If you're still on the fence after reading my post on the Behringer Xenyx 1204USB vs Tascam Model 12, don't fret - I've got more comparison posts you could check out.
Perhaps you might find the Behringer Xenyx 1204USB vs Zoom LiveTrak L-8 more up your alley in terms of features and specifications.
Or, maybe a closer look at the Mackie Mix Series Mix8 vs PreSonus StudioLive AR8c can help clarify what it is exactly that you need.
If affordability is a key factor, comparing the Mackie Mix Series Mix8 vs Soundcraft Signature 10 Mixer or the Mackie Mix Series Mix8 vs Behringer Xenyx 802 may be helpful.
Remember, it's all about finding what suits your unique needs best!
FAQs
What are the main differences between the Behringer Xenyx 1204USB and Tascam Model 12 in terms of connectivity options and recording capabilities?
The Behringer Xenyx 1204USB has four mic preamps, four stereo line inputs, two aux sends and USB connectivity. This mixer is praised for its low-noise when it comes to its XLR mic level preamps. However, it's worth noting that while it also provides a digital interface for multitrack recording, this function might not be as advanced as what the Tascam Model 12 has to offer. The Tascam Model 12, on the other hand, is appreciated for its all-in-one production features which include a Music/Talk TRRS mini-jack on channels 9/10 providing either basic stereo input or two-way communication for supported smartphones.
Who would benefit most from using each of these mixers?
Both mixers will suit different individuals depending on their specific needs and budget considerations. If you are someone who requires more channels with advanced production capabilities in one compact unit - such as songwriters or performers involved in multimedia creation - then you'll likely find value in opting for the Tascam Model 12. However, if you're after an affordable option that still delivers quality sound mixing with minimal noise interference from mic preamps (which could be important for podcasters or broadcasters), then the Behringer Xenyx 1204USB could be a better fit.
In terms of user-friendliness and setup process, how do these two mixers compare?
While both mixers offer USB interfaces enabling easy connection to PCs or laptops, they may differ slightly in their ease-of-use features. From what we know about them so far though neither appears overly complicated - making both potentially suitable even if you're relatively new to audio equipment. The Behringer Xenyx's built-in effects system could make it particularly efficient when trying to connect multiple channels whereas Tascam's Music/Talk TRRS mini-jack gives users straightforward two-way communication through supported smartphones.
Buyer's Guide: Important Things To Consider & Look Out For When Buying A Mixer
1. Identify Your Mixing Needs: Analog or Digital
Before you even start shopping, it's crucial to outline your specific needs. Consider whether an analog mixer or a digital mixer would best fit your music production style.
Each provides unique features and capabilities, which could significantly impact your workflow and final results.
For instance, analog mixers like the Tascam Model 12 offer hands-on control with physical knobs and sliders that some sound engineers prefer due to their tactile feel.
On the other hand, digital mixers provide enhanced processing power and extensive programmability for more complex sound engineering projects.
2. Look for Versatility: Audio Mixer with USB Interface
In our age of evolving technology, having a mixer with built-in USB interface like Behringer Xenyx 1204USB, has become increasingly beneficial.
This feature allows direct connection to a computer, making recording straightforward while offering extra channels for playback during mixing sessions.
3. Understand Number of Channels Required
The number of channels on an audio mixer directly influences its flexibility in handling multiple instruments or vocals simultaneously—a critical factor in studio equipment selection for music production.
4. Pay Attention to I/O (Input/Output) Options
Consider what input/output options you may need depending on your setup—this could include mic preamps, line inputs, digital outputs etc., which will influence how you connect various devices to your mixing console.
5. Check the EQ Capabilities
Look at each channel's Equalization (EQ) controls- some mixers have fixed frequency bands while others offer more flexible parametric EQs allowing finer tonal adjustments.
6. Consider Built-in Effects
While external effects pedals and processors are popular choices among professionals, built-in effects can be incredibly handy especially if you're just starting out or working within a limited budget as they are included in the cost of the mixer itself.
About Author
Lyrics
Please save some lyrics first.