You're ready to make a big purchase, but you're having trouble deciding between these two powerhouses, the Behringer Xenyx 1204USB and the Soundcraft Signature 10 Mixer.
Trust me, I know how difficult that decision is... especially if you have no plans on whipping out that dreaded return postage label!
You know how the saying goes, buy right, buy once! Or something like that...
Either way, I've got you covered!
I've broken down the good, the bad and the ugly of these babies, so providing you have a clear idea of exactly what you plan on doing with it, you will have a clear idea on which one is best for you, by the end of this article.
Let get into it...
At A Glance:
Behringer Xenyx 1204USB
Behringer Xenyx 1204USB Pros & Cons
Pros:

Functions perfectly even when powered on 24/7.
Affordable and offers more features compared to a USB interface of the same price.
Preamps in the board are better than expected and offer plenty of headroom.
Built-in compressors work well, especially for live events.
EQ is decent for the price of the board.
AUX and FX channels are useful and the on-board sound effects are good.
Phones mix has an amazing amount of power, good for mixing for a band/concert.
Ability to mute and use pre-fader listen to set levels correctly.
Features like single knob compressors, EQ's for each channel, and AUX/FX sends with a decent on board FX processor make it a good value for the price.
One knob compressors seem to work well.
Internal USB works well.
12 step VU meter is better than in X1204USB.

Cons:

Faders crackle when being used and some mute/unmute buttons can keep a channel muted until bumped.
Behringer drivers for Windows 7 cause system instability and reduce the number of recording and playback modes over USB.
USB input is not easy to control, with no volume controls, no EQ, and no option to use fx/aux.
USB out has no volume option and does not support 96khz on the USB bus.
AUX channel is attached to the master mix, which can limit its use.
Double sliders for the main mix and alt 3-4 can be annoying.
Lack of 1/4" output option on the mains.
Inadequate gain on the pre's for voice over work.
Inconsistent performance, each channel requires different setting with the same mic.
Unbalanced, need to pan a mic to center the stereo image.
Noise in the subsequent stages when amplifying the signal.
Noise level increases when using the one knob compressors.
Mixer and Audacity do not seem to use ASIO4ALL despite the manuals saying both are ASIO compatible.
Soundcraft Signature 10 Mixer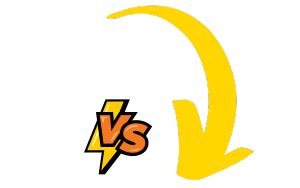 Soundcraft Signature 10 Mixer Pros & Cons
Pros:

Flexible routing and clean sound.
Includes FX and reverb.
Three band EQ with sweepable mids on the main channels.
Very quiet operation.
Individual channel mute buttons and Pre-Fade-Listen buttons.
USB charger on the console.
Take-a-break mute switch allows for easy transition to break music.
Two channels have Hi-Z inputs suitable for electric guitars.
More features and outputs compared to other brands at similar price points.

Cons:

No individual channel inserts.
EQ is complex to use.
No 1/8th-inch stereo input jack, requiring an adapter for certain inputs.
Hi-Z inputs are not suitable for piezo pickups.
Not well shielded from wireless interference, which can be problematic for recording.
Some users claim the preamps are not clean, but this is subjective.
Key Differences Between The Behringer Xenyx 1204USB And The Soundcraft Signature 10 Mixer
The main differences between Behringer Xenyx 1204USB and Soundcraft Signature 10 Mixer are primarily in their user accessibility, pricing, and unique features.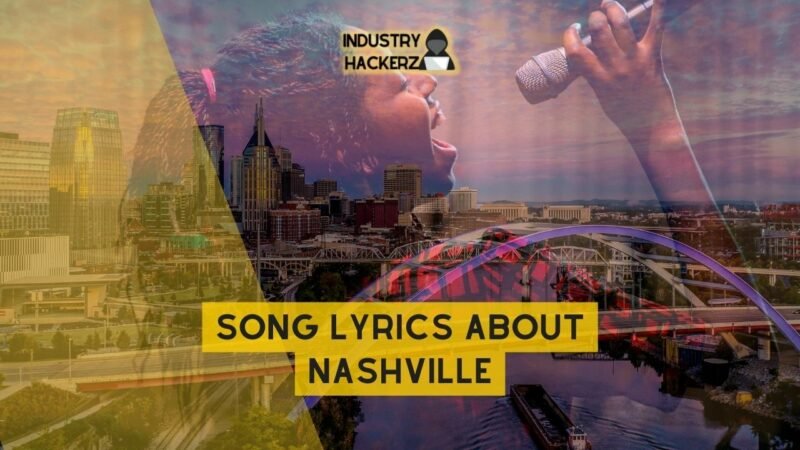 You Should Read This Next!
Firstly, the Behringer Xenyx 1204USB tends to get more positive responses from users, particularly due to its beginner-friendly features and more affordable price.
It is an upgraded version of the Q1202 model with an integral USB interface that makes it perfect for tasks like podcasting and accommodating multiple speakers.
In addition, the Xenyx 1204USB comes equipped with built-in effects and a USB port.
This mixer allows users to simply achieve high-quality sound courtesy of its four onboard studio-grade Xenyx Mic Preamps that deliver top-notch audio quality.
If you're looking at cost-effectiveness, this mixer would be a more appealing choice as it's typically less expensive than similar market offerings.
On the other hand, the Soundcraft Signature 10 Mixers are recognized for their superior performance in compact format analogue mixers coupled with onboard effects.
They are equipped with iconic Soundcraft® Ghost mic preamps known for ultra-low noise performance ideally suited for producing professional sound quality.
Multitrack recording capabilities, another notable feature of Soundcraft Mixers arises from their remarkable Ghost mic preamps.
These mixers also showcase what is referred to as a British style EQ that imparts them a distinguishing voice over other mixer brands on the market.
However, some opinions suggest Yamaha mixers could possibly offer cleaner sound output than Soundcraft mixers.
To summarize, both mixers come with impressive elements but your selection will hinge on your specific requirements, such as whether you need something more user-friendly or professional-grade sound quality and what fits into your budget.
| Specifications | Behringer Xenyx 1204USB | Soundcraft Signature 10 Mixer |
| --- | --- | --- |
| Channels | 8-channel | 10-Input |
| USB Mixer | Yes | 2-in/2-out USB interface |
| Compression | One-knob Compression | dbx limiters on the input channels |
| EQ Per Channel | 3-b EQ | Not specified |
| Aux Sends | 2 Aux Sends | Not specified |
| Built-in FX | Yes | Lexicon studio-grade reverb, chorus, modulation and other effects |
| Busses | 2 Busses | Not specified |
| Additional Features | Not specified | Soundcraft's iconic Ghost mic preamps, switchable Hi-Z inputs, free downloads of the Lexicon MPXL native plug-in and Ableton Live 10 Lite |
| Construction | Not specified | Tour-grade robust metal construction and top-quality components with an internal universal power supply |
| Bundle Includes | Not specified | Soundcraft Signature 10 10-Input Mixer with Effects, HDM-100 Uni-Directional Dynamic Cardioid Microphone (Clip Included), 2 x 1/4-Inch TRS Patch Cable (6-Feet) and 2 x 25-Feet XLR Male to XLR Female Microphone Cable |
What You Need To Know About Behringer Xenyx 1204USB
The Behringer Xenyx 1204USB is an 8-channel USB Mixer that's perfect for your audio editing needs.
It comes with a cool feature called one-knob compression. This makes it super easy to adjust the sound levels of your recordings so they're just right.
Every channel on this mixer has a 3-band EQ. This means you can tweak the bass, mid, and treble sounds separately on each channel.
If you're not sure what these mean, don't worry! Basically, it lets you make your recording sound exactly how you want.
This mixer also has 2 aux sends. You can use these to send audio from the mixer to other devices, like speakers or headphones.
One really fun thing about the Behringer Xenyx 1204USB is the built-in FX feature. This lets you add cool effects to your audio, like echo or reverb!
Finally, this mixer has two busses. Busses are like highways for sound: they let you send audio from several channels to one place at once.
If all this talk about mixers and sound is getting you excited, why not check out more details on the official Behringer website?
My 1 Month Review Of The Behringer Xenyx 1204USB
Set Up and Installation
The moment my Behringer Xenyx 1204USB arrived, I was geeked to get it out of the box and start using it.
As someone who's not exactly a tech genius, I found the installation process to be super seamless.
Seriously, even your most tech-clueless friend could manage this one. I had everything hooked up and ready to go in under half an hour.
Daily Use
Once I started using my Behringer Xenyx 1204USB daily, it became clear this mixer is a total workhorse.
I love how user-friendly it is – the controls are intuitive, clutter-free and everything is right where you'd expect it to be. This makes tweaking on the fly so much easier.
The preamps? Oh boy, they are pristine! They pump out such clean sound, whether I'm inputting vocals or instruments.
Also, with its USB interface and built-in audio interface – there's no need for any additional hardware. Point for practicality!
The Sound Quality
Now let's talk about the most important thing - the sound quality! It's top-notch.
There's practically zero noise interference, which was a pleasant surprise given its price point.
It adds subtle warmth without compromising clarity—just what you need when you're recording or streaming live music.
Durability and Design
One month in, this mixer has held up beautifully under heavy daily use. Not a single hiccup or glitch along the way.
You can tell that Behringer didn't skimp on materials—it feels solid as a rock without being too heavy or bulky.
The silver design with dark tones screams sophistication while staying forgivingly fingerprint-resistant.
Here are some quick nuggets:
Easy setup
Intuitive control layout
Pristine preamps
High-quality sound output
Durable build
In summary, my experience with the Behringer Xenyx 1204USB has been nothing short of amazing so far.
If you're looking for a reliable audio mixer that delivers excellent quality sound without breaking your bank account—this one's worth considering!
What You Need To Know About Soundcraft Signature 10 Mixer
The
Soundcraft Signature 10 Mixer
comes with a whole lot of good stuff in one bundle.
Not just the mixer itself, but also a HDM-100 Uni-Directional Dynamic Cardioid Microphone with clip, two 1/4-Inch TRS Patch Cables that are six feet long, and two 25-feet XLR Male to XLR Female Microphone Cables.
When it comes to audio quality, this mixer is top notch. It uses Ghost mic preamps from Soundcraft's high-end professional consoles for amazing sound.
This results in high headroom and wide dynamic range for clear sound that really pops. The noise ratio is also incredible.
The Signature 10 Mixer isn't just about great sound though. It's packed with advanced features like built-in Lexicon studio-grade reverb, chorus, modulation effects and dbx limiters on the input channels.
You can even plug guitars, basses and other instruments directly into its XLR and switchable Hi-Z inputs.
For your computer needs, this mixer includes a convenient 2-in/2-out USB interface. And as a bonus gift, you get free downloads of the Lexicon MPXL native plug-in and Ableton Live 10 Lite!
But Soundcraft didn't stop there - this product is designed to last too! It's built using strong metal that can handle touring conditions and top-quality components to keep it running smoothly.
Plus, it has an internal universal power supply so you won't have issues no matter where your music journey takes you!
My 1 Month Review Of The Soundcraft Signature 10 Mixer
After a month of testing the Soundcraft Signature 10 Mixer, here are my thoughts:
Hands-on Experience
The first thing that struck me about the Soundcraft Signature 10 Mixer was its solid build quality. This isn't a lightweight piece of equipment; it's substantial and built to last.
After several gigs and countless hours in my home studio, it has taken quite a beating but shows no signs of wear or tear.
User Interface and Functionality
I've used many audio mixers in my time, but I must say the user interface on this mixer is excellent.
The layout is intuitive, making locating and adjusting controls easy even in dim lighting conditions.
The faders are smooth to operate, providing accurate control without any sticking or jarring.
As for the functionality - there's not much this mixer cannot do. Whether recording or live mixing, all channels deliver excellent sound quality with minimal noise interference.
The Sound Quality
Now onto possibly the most crucial aspect - the sound quality. Here again, I was more than satisfied.
The preamps provide a crisp clear sound with plenty of headroom to spare, while the equalizer band allows some serious tone shaping without any unpleasant distortion at high frequencies.
Some key points about my experience have been:
The build quality is outstanding; this mixer can withstand heavy usage.
An intuitive user interface that makes operation straightforward.
Excellent functionality offering high-quality sound with minimal noise interference.
Crisp clear sound courtesy of top-notch preamps.
Critiques & Overall Thoughts
Now no product is perfect, and I did have one issue:
The lack of inbuilt effects might be limiting for some users who depend heavily on effects like reverb or delay; however you could always use external effects units if needed.
Overall though, after a month using the Soundcraft Signature 10 Mixer – I am truly impressed by its performance and versatility.
It's become an indispensable part of my recording setup.
Amateurs might find it overkill but for experienced users seeking professional-level audio mixing capacity – this beast surely delivers!
Who The Behringer Xenyx 1204USB Is For & Why You Might Choose It Over The Soundcraft Signature 10 Mixer
The Behringer Xenyx 1204USB is tailored towards those who need a reliable and durable mixer for scenarios such as conference calls, live events, or amateur recording sessions.
Prospective buyers might be drawn to this product due to its impressive longevity and versatile functionality.
With one user stating that the board functions perfectly even after being powered on continuously, it's clear that this mixer is designed for heavy use.
Key features of Behringer Xenyx 1204USB:
Robust construction suited for continuous operation
Versatile applications from live events to conference calls
Built-in USB interface
However, the Behringer Xenyx 1204USB does require regular maintenance like any other mixer.
Some users reported minor issues such as crackling faders or unresponsive mute buttons over time if not cleaned regularly.
It's worth noting that the Behringer Xenyx 1204USB is a comprehensive alternative to purchasing a separate USB interface.
Since it also functions as a mixer, this unit offers more value for your money compared to buying multiple devices.
You may want to avoid installing the official Behringer drivers, especially if you're using Windows 7.
Users have reported problems such as system instability and reduced recording modes after installation.
Despite these considerations, the Behringer Xenyx 1204USB remains one of the best studio mixers on the market today.
With features like integrated compressors and EQs for each channel, this unit provides exceptional value at its price point.
Please note that while it has received some criticism regarding inconsistent performance across channels and inadequate gain on preamps, these are subjective experiences depending largely on your specific requirements and setup.
In conclusion - if you require a robust mixing board with versatile applications and great value for money then consider choosing Behringer Xenyx 1204USB for your needs.
Who The Soundcraft Signature 10 Mixer Is For & Why You Might Choose It Over The Behringer Xenyx 1204USB
The Soundcraft Signature 10 Mixer is for those who require a small format mixer but don't want to compromise on output options and sound quality.
If you're a live musician, podcaster, or audio/video producer, this device can address your pain points.
Why choose the Soundcraft Signature 10 Mixer? Here are some key reasons based on reviews:
• Flexible routing: This mixer offers three auxiliary buses plus a headphone output. The ability to send signals to various remote speakers makes it an ideal choice for live performances or multi-room setups.
• Clean sound: Users commend the clean and clear sound quality that this mixer delivers. It's also worth noting how quiet the device operates in comparison to older mixers.
• Built-in effects: The onboard FX system adds versatility, whether you're enhancing guitars or adding some reverb to vocals.
• Mute buttons: Each channel comes with individual mute buttons. Useful when managing multiple inputs during your sessions.
However, you should be aware that the Signature 10 Mixer lacks an 1/8th-inch stereo input jack – something to consider if you use devices that require this specific input type.
Also noteworthy is its susceptibility to wireless interference – a potential deal-breaker for audiophiles.
But if most of your work revolves around podcasts and video productions, reviewers share that it's something they've managed around successfully.
If these considerations do not impede your workflow and the features align with what you need: flexibility, clean sound, built-in effects; then the Soundcraft Signature 10 Mixer could be right for you.
Especially when compared with other branded mixers at this price point which may offer fewer outputs and features - as one reviewer noted about their experience with Allan & Heath mini-mixers versus Soundcraft's offering.
To sum up: Need a small format mixer without compromising on routing flexibility or sound clarity? I'd recommend checking out the Soundcraft Signature 10 Mixer.
If the products in this post - Behringer Xenyx 1204USB and Soundcraft Signature 10 Mixer - don't quite meet your requirements, don't worry.
I've compared similar products in other posts you might find interesting.
For instance, you can check out my comparison of Behringer Xenyx 1204USB vs Behringer Xenyx 802.
Alternatively, you may find the Behringer Xenyx 1204USB vs Mackie ProFXv3 Series comparison more suitable for your needs.
Moreover, I've looked at how the Behringer matches up against Tascam's offering in this Behringer Xenyx 1204USB vs Tascam Model 12 post.
Finally, for those of you considering digital mixers, I'd recommend having a look at my comparison of Behringer Xenyx 1204USB vs Zoom LiveTrak L-8.
FAQs
What makes Behringer Xenyx 1204USB a good choice for beginners?
The Behringer Xenyx 1204USB is well-suited to beginners because of its user-friendly features. Additionally, it is relatively budget-friendly compared to other mixers with similar specifications. Its upgraded version from Q1202 with inbuilt USB interface makes it excellent for podcasting and hosting multiple speakers. Especially, the four onboard studio-grade Xenyx Mic Preamps make achieving premium-quality sound effortless.
If I am looking for professional sound quality, should I opt for Soundcraft Signature 10 Mixer?
Yes, if you're seeking professional audio quality, the Soundcraft Signature 10 Mixer could be an ideal fit. It has high-performance small format analogue mixers with onboard effects and iconic Soundcraft Ghost mic preamps known for ultra-low noise performance, making them perfect for creating a professional sound.
I've heard Yamaha mixers have cleaner sounds than Soundcraft Mixers; what's your take on this?
Both Yamaha and Soundcraft offer high-quality audio output; however, some people prefer Yamaha's clarity over the unique 'British style EQ' voice of Soundcraft mixers. But personal preference plays a significant role here – while some may find Yamaha's sound cleaner or crisper, others might prefer the distinct tonality of Soundcraft mixers.
If my budget is limited but I want good quality sound and features that are easy to use as a beginner - which one should I choose?
In this case, you might want to consider the Behringer Xenyx 1204USB mixer. It offers premium-quality sound via its four onboard studio-grade Xenyx Mic Preamps along with being accessible for beginners due to its user-friendly features at an affordable price point compared to most brands offering similar specifications.
Buyer's Guide: Important Things To Consider & Look Out For When Buying A Mixer
1. Identify Your Mixer Requirement
When it comes to studio mixers, the first step is to identify your specific requirements.
Are you setting up a home studio for music production or do you need professional audio mixing for live performances?
For instance, if you're building a podcast setup or operating in a small space, Behringer's Xenyx 1204USB might be your perfect fit.
On the other hand, if you're looking for superior sound quality for larger gigs or recording studios, consider more professional models like the Soundcraft Signature 10 Mixer.
2. Understand Different Types of Mixers
Before splashing out on any audio equipment, understanding is key! Break down the difference between an analog mixer and a digital mixing console.
An analog mixer, like the Soundcraft Signature 10 Mixer, uses physical circuitry to control sounds whereas a digital mixer uses digital signal processing (DSP) technology and often includes an audio interface.
3. Consider Connectivity Options
It's always smart to think about how your new studio mixer will connect with other music production gear.
Many modern mixers come equipped with USB connectivity such as the Behringer Xenyx 1204USB - aptly named due to its built-in USB interface which can handle both input and output via USB.
4. Check The Number Of Channels You Need
Another crucial factor is knowing how many channels your recording or live sound mixer should have.
This depends on what instruments and sound sources are connected; each needs its own channel on your soundboard.
5. Inspect The Build Quality And Design
Whether it's an entry-level audio mixer or a high-end mixing console like Soundcraft's Signature series, robust build quality is essential for durability and long-term use.
Make sure knobs feel solid without wobble; faders should move smoothly without resistance.
6. Estimate Your Budget Range
When considering any piece of music production gear such as studio mixers which range from affordable models by Behringer through to top-tier options from Soundcraft – budgeting becomes critical!
Plan ahead about how much you're willing invest into your studio setup before browsing options.
7. Read Feedback And Reviews
Finally remember: reviews are gold when buying new gear!
Look at user feedbacks particularly relating design quality, overall performance & durability of different brands' offerings - including those from renowned manufacturers such as Behringer & Soundcraft.
About Author
Lyrics
Please save some lyrics first.