You're ready to make a big purchase, but you're having trouble deciding between these two powerhouses, the Behringer Xenyx 1204USB and the Mackie ProFXv3 Series.
Trust me, I know how difficult that decision is... especially if you have no plans on whipping out that dreaded return postage label!
You know how the saying goes, buy right, buy once! Or something like that...
Either way, I've got you covered!
I've broken down the good, the bad and the ugly of these babies, so providing you have a clear idea of exactly what you plan on doing with it, you will have a clear idea on which one is best for you, by the end of this article.
Let get into it...
At A Glance:
Behringer Xenyx 1204USB
Behringer Xenyx 1204USB Pros & Cons
Pros: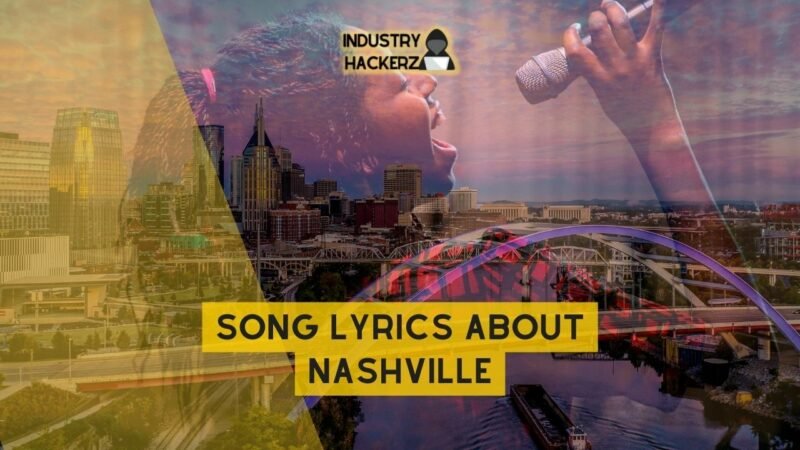 You Should Read This Next!
Functions perfectly even when powered on 24/7.
Great value for the price.
Preamps are better than expected and add a lot of warmth to the audio.
Built-in compressors work well, especially for live events.
Has EQ's for each channel, and AUX/FX sends with a decent on-board FX processor.
Ability to mute and use pre-fader listen to set levels correctly.
Phones mix has a high volume.
Good for home use due to the savings it offers.
One knob compressors seem to work OK.
Internal USB works well.
Has a better 12 step VU meter than the X1204USB.
Cons:
Faders crackle when used and mute/unmute buttons can keep a channel muted until bumped.
Official Behringer drivers for Windows 7 caused system instability and reduced recording and playback modes over USB.
USB interface is difficult to control, with no volume controls, no EQ, and inability to use fx/aux.
No support for 96khz on the USB bus.
AUX channel is attached to the master mix, limiting its use.
Preamps tend to get noisy in the last 10-20db of boost.
Inadequate gain on the preamps for voice over work.
Inconsistent performance, each channel requires different setting with the same mic.
Need to pan a mic to center the stereo image.
No option for 1/4" output on the mains.
Mic pre's are still a bit weak and noisy.
Mackie ProFXv3 Series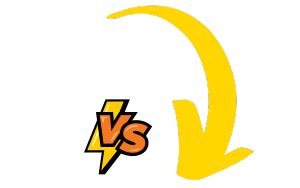 Mackie ProFXv3 Series Pros & Cons
Pros:

Compact size mixer/interface that suits needs.
All the analog inputs/outputs work as expected.
FX is pretty good.
Sound quality is crystal clear.
Effects are top-notch.
Easy-to-use interface.
Can quickly adjust the levels of each channel.
Sturdy and durable build quality.
Sleek and modern design.

Cons:

USB IO when using with Mac can be difficult to figure out.
User guide does not provide enough information on how to properly use the product.
No connection available for any kind of light for dark atmospheres.
No lip anywhere around the board that you can clip an aftermarket light to.
Lacks any open area that can be used to label each fader or track.
No typical clipping light on each channel.
Cannot view all the clip lights at once individually to keep an eye on them.
No channel pads available for high output items.
The USB port is not powered so you can't plug a light into it.
Key Differences Between The Behringer Xenyx 1204USB And The Mackie ProFXv3 Series
The main differences between Behringer Xenyx 1204USB and Mackie ProFXv3 Series are mainly seen in terms of noise level, cost, quality, features, and their suitability for various purposes.
Behringer Xenyx 1204USB is known for having less noise when it comes to the XLR mic level preamps on the mixer.
This model is deemed more cost-effective compared to the Mackie series.
With per-channel 3-band EQ controls alongside dedicated FX, panning, and level knobs on its first four channels, this mixer also stands out for its usability.
Additionally, it offers a USB output feature, making it easy to connect with other devices.
Contrarily, the Mackie ProFXv3 Series, while being more costly, offers better specifications and features.
It stands out for its superior quality compared to Behringer models which users have noticed as a significant difference after switching mixers.
These mixers from Mackie brand are often cited as best-in-class for professional analog USB mixers with effects.
Unique to the ProFXv3 series are its specially included Onyx mic preamps which elevate these mixers at live mixing and recording levels.
Users generally find this series an affordable solution for live performances and home recording.
Models such as ProFX10v3 or ProFX6v3 from this series have been particularly well-received by users due to their excellent performance on effects.
In conclusion,
If budget is your primary concern coupled with basic needs like USB output or less noise at XLR mic levels then you might want to consider the Behringer Xenyx 1204USB mixer.
If superior specs/features and better overall quality are what you're looking for (and you're willing to pay a bit more), then the Mackie ProFXv3 Series would likely be a better choice.
| Specifications | Behringer Xenyx 1204USB | Mackie ProFXv3 Series |
| --- | --- | --- |
| Channels | 8-channel | Not specified |
| USB Mixer | Yes | 2x4 USB I/O |
| One-knob Compression | Yes | No |
| 3-b EQ Per Channel | Yes | No |
| Aux Sends | 2 Aux Sends | Not specified |
| Built-in FX | Yes | 24 different FX options |
| Busses | 2 Busses | Not specified |
| Mic Preamps | No | 2 Onyx mic preamps |
| Recording Quality | Not specified | 24-bit/ 192kHz |
| Monitor Blending | No | Single knob for blending |
| Versatility | Not specified | Designed for live sound, home recording, content creation, and live streaming |
| Software Included | No | Waveform OEM included |
What You Need To Know About Behringer Xenyx 1204USB
The
Behringer Xenyx 1204USB
is an 8-channel USB Mixer that's perfect for those who want top-quality sound.
One cool feature is the One-knob Compression, which makes it super easy to control the dynamics of your music.
So whether you're a pro or just starting out, you'll get great sound every time!
This mixer also has a 3-band EQ for each channel. That means you have lots of control over the balance and tone of your music. It's like having a superpower for your sound!
Plus, it comes with two Aux Sends, making it simple to send audio from one place to another.
Whether you need to redirect a track or bounce an output, this mixer has got you covered.
But that's not all! The Behringer Xenyx 1204USB also features Built-in FX - magic touches that can add sparkle and personality to your sounds.
Last but definitely not least: this mixer has two Busses - think of these as highways for your sound! They help you route and direct where different parts of your audio should go.
So if you're after super smooth and flexible control over your music or podcasts, then the Behringer Xenyx 1204USB is worth checking out!
My 1 Month Review Of The Behringer Xenyx 1204USB
My Initial Impressions
From the moment I unboxed the Behringer Xenyx 1204USB, I knew I was in for a treat.
The mixer's sleek, professional design instantly caught my eye, and its compact size made it easy to fit into my home studio.
I spent a good couple of hours just getting to know the mixer, exploring its features and getting a feel for it.
The layout of the controls is intuitive, making it easy for me to jump right in without having to constantly refer back to the manual.
The Sound Quality
Now this is where the Xenyx 1204USB really started to impress me.
The sound quality is simply outstanding - crisp, clear and with zero noise.
Even after recording multiple sessions with various inputs and outputs, there was no degradation in sound quality.
The built-in XENYX preamps definitely lived up their hype - they're low-noise and offer enough gain for any type of microphone.
You also get studio-grade compressors with super-easy functionality that make your vocals tight and punchy.
The USB Interface
For me, one of the standout features has been the built-in USB interface.
This feature alone has streamlined my workflow immensely. Recording sessions directly into my DAW couldn't be easier - no need for additional interfaces or converters.
A Few Drawbacks
Of course, not everything about the Xenyx 1204USB has been perfect. There are a few things that could use some improvement:
- I wish there was an on/off switch; having to plug in and out each time gets old real quick.
- Another gripe relates to phantom power.
- This function is shared across all channels which can become problematic if you're using a combination of phantom powered mics with regular dynamic mics.
- Lastly, while compactness has its advantages (space-saving), I sometimes struggle finding space around channels due to how close together they're positioned.
In Conclusion...
In spite of these minor drawbacks, after one month of usage I can confidently say that I'm pleased with my purchase.
Please keep in mind though that this mixer might not be perfect for all users depending upon their specific requirements but overall it offers great value for money invested so far!<
What You Need To Know About Mackie ProFXv3 Series
The
Mackie ProFXv3 Series
is packed with awesome features! With 2 Onyx mic preamps, you'll get up to 60dB of gain and super quiet performance.
This is perfect if you use mics that need high-gain preamps, like a lot of content creators do.
This mixer lets you record in amazing 24-bit/192kHz quality. This means your tracks will be super clean and clear. Plus, it has a 2x4 USB I/O feature!
This lets you make two mixes on your computer and send them back into the mixer.
It's really handy when you need to listen to specific tracks as well as the full mix during playback.
Did we mention the effects? There are 24 different ones to choose from including reverbs and delays which can add some really cool drama to your sound.
It also has this neat feature where you can balance between listening to your computer's output and a direct feed from the mixer with just one knob.
This is awesome for when you're recording overdubs along with a pre-recorded track.
And guess what? The Mackie ProFXv3 Series is super versatile. You can use it for live sound, home recording, making content, or even live streaming!
It even comes with Waveform OEM included. No matter what your audio needs are, this mixer has got your back!
My 1 Month Review Of The Mackie ProFXv3 Series
Performance and Ease of Use
After a month of testing the Mackie ProFXv3 Series, I've found myself more than satisfied with its features and specifications.
The Onyx mic preamps provide phenomenal clarity and depth, making my recordings remarkably pristine.
GigFX effects engine, on the other hand, has added a new level of creativity to my audio mixing.
With 24 different effects available, I was able to experiment with various soundscapes that greatly enhanced my work.
The easy-to-use interface came as a bonus; even beginners could navigate through it without any hassle.
Solid Build Quality
Packed in a robust steel chassis, this sound mixer is built like a tank!
It's sturdy enough to tolerate some pretty heavy use - something I can vouch for after transporting it to numerous gigs over the past month.
The faders and knobs also feel quite solid. There's nothing wobbly about them; they respond precisely as per my adjustments.
Due respect should be given to its compact design. Despite packing so much power, it fits comfortably in my studio layout without taking up excessive space.
Add-Ons and Extras
Look out for the "Pro Tools | First" software package.
Being someone who predominantly used another software package for recording before trying out this kit, I initially had reservations about this shift.
However, Mackie's inclusion of software tools - such as compressors, EQs and FX plug-ins - turned out to be more than useful.
Another highlight is The Musician Collection plug-in pack. If you're a music enthusiast looking forward to transforming raw audio into professional-grade productions - you're going to love these 23 Avid plug-ins!
Closing Thoughts
The Mackie ProFXv3 Series has truly revolutionized my experience with mixers over the course of one month – thanks to its top-notch performance features combined with robust build quality.
While there were minor bumps in transitioning from another recording software package onto Pro Tools.
First included here – ultimately the exhilaration of exploring those additional plugins made every potential hiccup worth it!
The compact yet powerful Mackie ProFxV3 is indeed designed keeping modern musicians in mind.
Who The Behringer Xenyx 1204USB Is For & Why You Might Choose It Over The Mackie ProFXv3 Series
The Behringer Xenyx 1204USB is designed for those who require a dependable and multi-functional mixer that serves as an XLR to USB interface.
If you're someone who uses the mixer almost 24/7, this model's long-lasting performance will meet your needs perfectly.
The faders may produce a crackle sound due to lack of cleaning, but with adequate maintenance, this can be avoided.
Avoiding Driver Issues
Some customers have reported issues when installing the official Behringer drivers for Windows 7.
If you're using Windows 7, it's recommended that you stick with the default drivers to prevent any system instability or reduction in recording and playback modes.
USB Interface Control
The USB input is not easily controlled - volume adjustments and EQ settings cannot be made.
However, if your usage primarily involves conference calls or similar activities where extensive control over the audio isn't required, this won't be a major issue.
Preamp Performance and Features
The preamps in this board are impressive given its price range - they are capable of producing plenty of headroom without requiring excessive gain.
While they add warmth to the audio output which might not align with everyone's expectations, users of tube-style preamp should have no trouble adapting.
On top of that, features such as single knob compressors and EQs for each channel make it an excellent value purchase.
Do note that each channel might require different settings even when using the same microphone.
With built-in compressors on mic channels and internal USB feature (making it one of the best studio mixers out there), Behringer Xenyx 1204USB is indeed a worthy choice despite some minor drawbacks like differing gain levels—especially if you are looking for budget-friendly options.
Who The Mackie ProFXv3 Series Is For & Why You Might Choose It Over The Behringer Xenyx 1204USB
Who is the Mackie ProFXv3 Series for?
The Mackie ProFXv3 Series is designed for both musicians and professionals who wish to enhance their sound quality.
If you're a member of a band, an audio engineer, or a music enthusiast looking for a high-quality mixer with top-tier effects, this product can be an excellent choice.
Why Choose Mackie ProFXv3 Series?

The Mackie ProFXv3 series boasts crystal clear sound quality that could potentially revolutionize your setup.
With its user-friendly interface and adjustable channel levels, it provides flexibility and convenience for all users.
This mixer also stands out due to its sturdy build quality and sleek design that fits well in different setups.
Prospective Buyer's Thought Process:
As a prospective buyer, you're likely considering factors such as:
The mixer's compatibility with your existing equipment.
The clarity of the audio output.
The ease of adjusting individual channel levels.
The build quality and design aesthetics.
If these are your main considerations, then the Mackie ProFXv3 series could be an ideal fit for you.
However, there are some potential pain points to consider before purchasing this product.
Some users have mentioned challenges in using the USB I/O with Macs requiring some additional settings adjustments.
Others pointed out the absence of clip lights on each channel and lack of space for labeling each fader or track.
Therefore, if these features are essential to your workflow or if working in dimly lit environments is part of your routine, then you may want to look into other alternatives before settling on this specific mixer model.
If the products in this post - Behringer Xenyx 1204USB and Mackie ProFXv3 Series - don't quite fit your needs, don't worry!
I've compared similar products in other posts that might be better suited to you.
You can look into the Behringer Xenyx 1204USB vs Tascam Model 12 comparison or check out how the Behringer Xenyx 1204USB fares against the Zoom LiveTrak L-8.
Additionally, if you're more interested in Mackie's offerings, I've got posts comparing the Mackie Mix Series Mix8 with PreSonus StudioLive AR8c, as well as with the Soundcraft Signature 10 Mixer.
These comparisons should help offer more insight and guide your decision-making process.
FAQs
What is the specific difference in noise levels between the Behringer Xenyx 1204USB and the Mackie ProFXv3 Series?
The Behringer Xenyx 1204USB is generally noted to have less noise when it comes to its XLR mic level preamps. This feature can be particularly useful for recording scenarios where low background noise is crucial. Specific decibel levels or comparisons may not be available as such information can vary widely depending on various factors like environment, equipment used, and individual unit variances.
What are some of the superior specifications that make Mackie ProFXv3 Series stand out?
The Mackie ProFXv3 series mixers come with several top-notch features that distinguish them from other brands including Behringer. A key standout feature are their Onyx mic preamps which offer crystal clear sound reproduction. Furthermore, these mixers are well-regarded as best-in-class professional analog USB mixers with effects, enhancing their appeal for professional users.
If I'm a beginner in home recording, which mixer should I go for?
If you're new to home recording and want an affordable yet efficient solution, then choosing the Behringer Xenyx 1204USB might be a good choice. It gives you basic but necessary features like per-channel EQ controls and USB output at a more accessible price point. However, if you're willing to invest more upfront for better quality sound and enhanced features then considering one of the models from Mackie's ProFXv3 Series, such as the praised ProFX10v3 or ProFX6v3 could serve you well in long term.
I'm planning live performances; would these two options cater to my needs equally or does one stand out?live performances. The series offers superior audio quality alongside robust built-in effects which can add richness to your live sound output. However, your budget considerations could influence this decision too.
Buyer's Guide: Important Things To Consider & Look Out For When Buying A Mixer
1. Understand Your Needs and Compare Brands
Before delving into the pool of studio mixers, it's crucial to first comprehend the specific requirements your studio setup demands.
This insight will greatly guide you in narrowing down your preferred audio mixers.
Consider brands like Behringer, known for their budget-friendly, feature-rich models like the Xenyx 1204USB, or Mackie, celebrated for their high-end ProFXv3 Series that offers premium sound quality and advanced functionalities.
2. Check Out the Mixer's Features and Functionality
One way to weed out options is through a thorough comparison of their features and functionality.
Some may offer USB interface compatibility whereas others might focus more on enhancing sound quality.
Pick a mixer which caters to your current needs but also leaves room for future expansions.
3. Evaluate Noise Quality
Another key factor worth considering when choosing a mixer is its noise floor and signal-to-noise ratio performance parameters; these show how well it handles noise reduction.
A lower noise floor indicates less background noise while a higher signal-to-noise ratio implies cleaner audio output with less distortion.
4. Prioritize Good Gain Staging
Good gain staging is one feature you shouldn't overlook while reviewing mixers as it ensures optimal signal flow without introducing unwanted noise or distortion levels into your sound profile.
Remember to evaluate additional elements like pad buttons, frequency response capabilities, or crosstalk—these all contribute to the overall performance of the mixer in different environments and under varying load conditions.
5. Consider Build Quality & Design Layout
The overall build quality of an audio mixer cannot be ignored—it directly influences its lifespan and operational reliability over time.
Look closely at the user-friendly design of the machine; an intuitive layout with appropriately placed buttons, faders, or sliders can significantly enhance workflow efficiency during sessions.
Consider factors such as portability—will this mixer travel with you for mobile sessions? How robust does it need to be?
Do not neglect these practical considerations when comparing designs between Behringer, Mackie models or other brands.
While aesthetics might not be paramount when selecting studio hardware tools like audio mixers —remember that a unit brimming with advanced features but with a convoluted operating system can affect productivity negatively.
Above all else though - enjoy exploring various audio interfaces until you find one that sounds right up your alley!
About Author
Lyrics
Please save some lyrics first.