You're ready to make a big purchase, but you're having trouble deciding between these two powerhouses, the Behringer Xenyx 1204USB and the Mackie Mix Series Mix8.
Trust me, I know how difficult that decision is... especially if you have no plans on whipping out that dreaded return postage label!
You know how the saying goes, buy right, buy once! Or something like that...
Either way, I've got you covered!
I've broken down the good, the bad and the ugly of these babies, so providing you have a clear idea of exactly what you plan on doing with it, you will have a clear idea on which one is best for you, by the end of this article.
Let get into it...
At A Glance:
Behringer Xenyx 1204USB
Behringer Xenyx 1204USB Pros & Cons
Pros:

Functions perfectly even when powered on 24/7.
Great value for the price.
USB interface capability.
Preamps in the board are better than expected.
Built-in compressors work well, especially for live events.
Features single knob compressors, EQ's for each channel, and AUX/FX sends with a decent onboard FX processor.
Ability to mute and use pre-fader listen to set levels correctly.
Internal USB works well.
Better 12 step VU meter compared to similar models.

Cons:

Faders crackle when used and some mute/unmute buttons keep a channel muted until bumped.
Installing Behringer drivers for Windows 7 can cause system instability and reduce recording and playback modes over USB.
USB input is not easy to control with no volume controls, no EQ, and inability to use fx/aux on it.
Does not support 96khz on the USB bus.
AUX channel is attached to the master mix and does not send any audio through if something is turned down or muted on the master mix.
Inadequate gain on the preamps, not suitable for voice over work.
Inconsistent performance with each channel requiring different settings with the same mic.
Unbalanced, requiring panning a mic to center the stereo image.
One knob compressors can lead to choppy distorted sound if not correctly adjusted.
Mackie Mix Series Mix8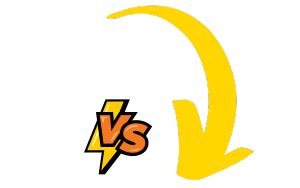 Mackie Mix Series Mix8 Pros & Cons
Pros:

Allows for mixing of 3 devices for monitoring or output without any audio noise.
Good for those looking for an introductory sound mixer.
Has all the useful features needed for audio mixing.
Requires minimal tuning after setup.
Can plug in additional devices with the Tape setting.
Doesn't get too warm and doesn't require unplugging when not in use.
Works well for streaming and mixing computer audio and TV audio.
Does not have audio distortions or interference.
Easy to set up.
Has plenty of headroom when set up correctly.
Has phantom power and can power a Bluetooth receiver.
Compact and portable, making it ideal for travel.
3 band EQ is nice and simple.
Has 1 aux send which is perfect for effects.

Cons:

Price point may be high for some.
Limited to plugging in 3 devices due to being a 5-Channel mixer.
Controls both L and R audio at the same time, which may not be suitable for those wanting to control audio levels separately.
Doesn't have a power switch.
Additional adapters and extra cables may be needed for certain setups.
Not a powered mixer - an amp and speakers or a powered speaker will be required.
Some users might prefer the Mix 12 model, which has effects and more channels.
Key Differences Between The Behringer Xenyx 1204USB And The Mackie Mix Series Mix8
The main differences between Behringer Xenyx 1204USB and Mackie Mix Series Mix8 are in terms of input and output capabilities, sound quality, built-in features, size, and price.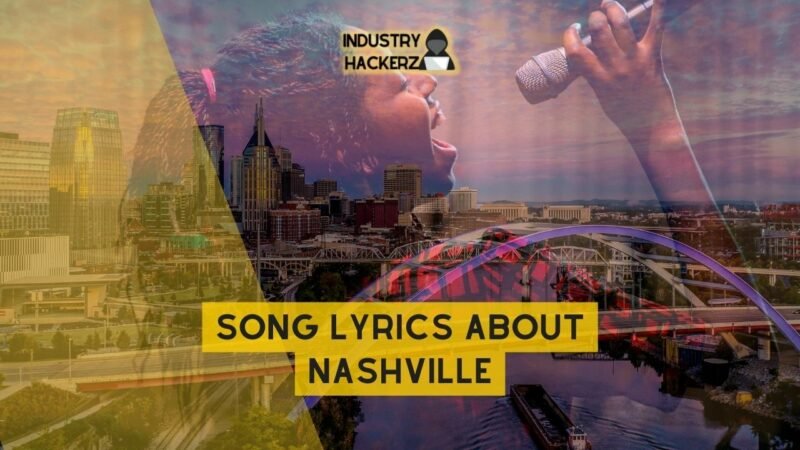 You Should Read This Next!
Behringer Xenyx 1204USB is a 12-input mixer with:
Four mic preamps.
Built-in USB audio interface.
Two busses for direct recording to your computer.
One-knob compression feature for easier control over mixes.
This model is known for its low noise level at the XLR mic preamps on the mixer and also boasts Behringer's premium Xenyx preamps.
On contrast, Mackie Mix Series Mix8, an eight-channel mixer offers:
Mackie's high-headroom, low-noise design ensures great sound from any source.
This choice outranks the Behringer in terms of specifications and features nearly across all areas.
The Mackie Mix8 is preferred for its compact size, solid workmanship, good sound quality alongside being affordable.
It has been suggested to be ideal for small clubs or bars due to these highlighted qualities.
However, it should be noted that both models are popular choices offering various features that could appeal to different users based on their needs - overall consensus leans towards Mackie being of better quality in terms of build and sound which may justify a slightly higher investment.
Yet some users have noticed no significant difference in sound quality between these two mixers.
In conclusion, whether you choose Behringer Xenyx 1204USB or Mackie Mix Series Mix8, it would depend on your personal requirements such as budgetary constraints, specific features required or personal preference of the brand based on past experience or recommendation.
You are advised to thoroughly research each product's specifics before deciding which product will best suit your needs.
| Features | Behringer Xenyx 1204USB | Mackie Mix Series Mix8 |
| --- | --- | --- |
| Channel | 8-channel USB Mixer | No USB Mixer |
| Compression | One-knob Compression | No Compression |
| EQ Per Channel | 3-band EQ | 3-Band EQ for 2 Mic/Line Inputs and 2 Stereo 1/4" Line Inputs |
| Aux Sends | 2 Aux Sends | 1 Aux Send with Stereo 1/4'' Returns |
| Built-in FX | Yes | No |
| Busses | 2 Busses | No Busses |
| Stereo RCA Tape Inputs & Outputs | No | Yes |
| Pan, Level & Overload Indication | No | Yes |
What You Need To Know About Behringer Xenyx 1204USB
The Behringer Xenyx 1204USB is an 8-channel USB mixer that's perfect for home studios or on-stage performances.
It has a cool feature called 'one-knob compression' which helps you get your sound just right.
You can tweak the tone of each channel with a 3-band EQ, giving you full control over your music.
This mixer also has two aux sends, which means you can send audio to different places like monitors or effects processors.
Speaking of effects, the Xenyx 1204USB comes with built-in FX to make your sound even better!
Finally, it features two busses. These are like audio highways that let you send your sound where it needs to go in your setup.
For more information on the Behringer Xenyx 1204USB and how it works, check out its official page here.
My 1 Month Review Of The Behringer Xenyx 1204USB
Setup and Installation
Setting up the Behringer Xenyx 1204USB was a piece of cake for me. I'm not exactly tech-savvy, but I didn't break a sweat connecting it to my computer.
The mixer interfaces smoothly with my PC, thanks to the USB interface function.
User Experience
After using this mixer consistently for a month, I've been honestly impressed by its performance.
The quality of sound production is simply top-notch. With just slight adjustments on the Xenyx mic preamps and compressors, I get crisp clean sounds every time.
Build Quality & Design
This mixer isn't just good on the inside; it's aesthetically pleasing too! Its compact design and sturdy build make it perfect for my small home studio – a true space saver.
Plus, those funky-looking faders and knobs, they're not just there for show - they provide great control over audio channels.
Versatility & Adaptability
The Behringer Xenyx 1204USB is all about flexibility – handling both live performances and studio recording with such ease.
I've used this bad boy in different situations over the past month: live streaming on social media, recording podcasts, and even at small gigs - you name it!
What's more? It even includes a software suite (who doesn't love freebies) that makes mixing and editing a walk in the park.
In summary:
• Easy setup that requires minimal tech knowledge
• Excellent sound quality with versatile preamps
• Compact yet robust design
• Versatile usage scenarios from live streaming to gigging
So after one month of hands-on experience with this mixer, I can confidently say it delivers what it promises. The Behringer Xenyx 1204USB is indeed panache meeting practicality.
What You Need To Know About Mackie Mix Series Mix8
The
Mackie Mix Series Mix8
is a compact, highly useful tool for those who want quality and clarity in their sound.
It comes equipped with 2 mic/line inputs coupled with a powerful 3-band EQ, which essentially means you have better control over the low, mid and high frequency ranges of your audio.
Additionally, the Mackie Mix Series Mix8 has 2 stereo 1/4" line inputs also teamed up with a well-rounded 3-band EQ.
The versatility of this device is elevated by its auxiliary send feature having stereo 1/4'' returns.
This neat addition allows you to output audio to an external device such as an effects processor or even another mixer.
For lovers of traditional sound systems, Mackie hasn't left you out as it incorporated stereo RCA tape inputs and outputs into this device.
This makes it easy to play your older music collections in high-quality sound.
Another impressive feature is its pan, level and overload indication system which helps you manage your volume levels efficiently to avoid distortions that can otherwise spoil the quality of your sound.
Just remember every product has pros and cons; while this mixer's compact size makes it super portable, it may be limiting if you plan on connecting many instruments or microphones at once.
Regardless, if simplicity, compactness and quality are what you are looking for in a mixer then the Mackie Mix Series Mix8 could be just right for you!
My 1 Month Review Of The Mackie Mix Series Mix8
Sound Quality
After a month of testing the Mackie Mix Series Mix8, the first thing that really stands out to me is the incredible sound quality.
It's crystal clear, capturing every nuance in my music recordings, and it handles high volumes like a champ without any distortion.
I'm honestly blown away by the clarity - it's made my home studio sound professional.
Interface Design
The Mackie Mix Series Mix8, for its price point, offers an incredibly intuitive interface.
I was easily able to figure out how to adjust levels, play with EQs, and use the aux send and return.
The knobs feel sturdy to use and they respond smoothly, giving me precise control over my mix. I can't emphasize enough how seamless this mixer makes the entire recording process.
Versatility
This little beast of a mixer is also quite versatile, Serving as both an excellent home studio system for my podcasts recordings and for mixing music in small live settings.
I've used it with various musical instruments - guitars, keyboards - you name it! The phantom power feature has been particularly useful when using condenser microphones.
Durability & Portability
Let's talk about its durability and portability, The metal casing on this bad boy is robust – it clearly can handle a knock or two which makes carrying around less stressful.
Tossing it in my bag with other gear for quick setups isn't an issue here – proving that this mixer is definitely roadworthy.
The Verdict
In hindsight, The Mackie Mix Series Mix8 hasn't just been another addition to my equipment but so much more.
This compact mixer has actually transformed how I record and mix sounds at home as well as during live sessions. If you're looking for great sound quality plus durability wrapped up in a compact package – then look no further.
Looking back at this month-long experience, I have got nothing but applause for Mackie's commitment to bringing studio-grade audio experience into our homes.
No doubt here – I'd recommend Mackie Mix Series Mix8 without hesitation.
Who The Behringer Xenyx 1204USB Is For & Why You Might Choose It Over The Mackie Mix Series Mix8
The Behringer Xenyx 1204USB is a powerful tool that is designed for a variety of users.
From podcasters and musicians to conference call hosts, this mixer provides high-quality audio control features.
If you're in search of an affordable yet excellent mixer with USB interface capabilities, then the Behringer Xenyx 1204USB might be your best bet.
Key Features:
- Built-in USB interface: This feature allows for easy connection to computers for recording and playback purposes.
- High-quality preamps: These provide excellent audio quality and give added warmth to the sound – great if you enjoy tube-style preamps.
- Included compressors: These are extremely helpful during live events where quick adjustments may be necessary.
Why Choose Behringer Xenyx 1204USB?
One review suggests that this mixing desk functions perfectly even when powered on 24/7. It's suitable for use as an XLR to USB interface for activities such as conference calls.
Given the price point, it's surprising how many features this product offers compared to more expensive options; the Behringer Xenyx 1204USB is also one of the best studio mixers on the market today and appears in our top 10 selection.
A common piece of feedback from users seems to be around driver installation; it's recommended not to install Behringer's own drivers for Windows 7 due to potential conflicts with system stability.
Other than that minor issue, users seem quite satisfied with its performance.
The preamps in this board are reported as giving ample headroom and adding an amount of warmth typical of tube-style preamps.
The one-knob compressors have been found useful especially during live events.
However, some user reviews suggest that each channel may require different settings even when using the same microphone, making it slightly more difficult for beginners or those new to audio mixing.
Still considering these minor concerns, if you're looking for a budget-friendly yet reliable mixer packed full with professional features like single knob compressors and EQs on each channel, then you should definitely consider choosing the Behringer Xenyx 1204USB.
Who The Mackie Mix Series Mix8 Is For & Why You Might Choose It Over The Behringer Xenyx 1204USB
The Mackie Mix Series Mix8 is an excellent choice for anyone looking for a compact and effective audio mixer.
If you're in the market for an entry-level mixer that combines efficiency, versatility, and remarkable audio clarity, this could be your go-to option.
Why Choose Mackie Mix Series Mix8?
• Excellent Audio Clarity: Looking to mix 3 devices for monitoring or output, without compromising on audio quality? The Mackie Mix8 is designed to deliver just that. Users have reported its superior performance with no distortions or unwanted audio interference.
• Ease of Set-Up: The device requires minimal tuning once set up correctly. It's practically a plug-and-play device that works perfectly right out of the box.
• Versatility: The mixer supports multiple devices; Mic (XLR) / Line in (1/4 or 6.35mm), Left Mono & Right Mono (1/4 or 6.35mm) for Device 2 (2/3), and similarly for Device 3. Additional auxiliary options with Tape settings are also available.
• Durability: Users have noted that despite not having a power switch, the device doesn't get too warm and operates well over time even if left plugged in.
This mixer works exceptionally well for streaming purposes, enabling you to mix computer audio and TV audio into one device for your headphones.
Note:
It's important to clarify this is not a powered mixer. You will need an amp and speakers or a powered speaker.
Powered mixers have a built-in amplifier which this doesn't house. Also, the extra channels are on the aux return as per the more detailed manual online.
If you're looking for something compact yet capable enough to add more flexibility to a powered speaker or require it primarily for live streams – Look no further than Mackie Mix Series Mix8.
If you're finding that neither the Behringer Xenyx 1204USB nor the Mackie Mix Series Mix8 quite meet your needs, don't worry, I've got you covered.
Take a look at my other posts where I delve into comparisons among similar products.
You might find the Behringer Xenyx 1204USB vs PreSonus StudioLive AR8c comparison interesting.
Alternatively, the Behringer Xenyx 1204USB vs Soundcraft Signature 10 Mixer breakdown may be more suitable for your needs.
For those of you looking into something a bit different from Behringer, check out this comparison between Behringer Xenyx 1204USB and Behringer Xenyx 802.
Lastly, if you're thinking about exploring more from Mackie's line-up, here's a post comparing the Behringer Xenyx 1204USB and Mackie ProFXv3 Series.
Check them out to figure which one suits your requirements best.
FAQs
What are the essential factors I should consider when choosing a mixer between the Behringer Xenyx 1204USB and the Mackie Mix Series Mix8?
When choosing between these two mixers, some of the essential factors to consider include: number of inputs, preamps quality, built-in features (such as USB audio interface), noise level, auxiliary sends availability and overall sound quality. Both mixers offer different features that may be appealing depending on your specific needs. Consider your budgetary constraints and personal preferences in terms of brand based on past experiences or recommendations.
How does the build and sound quality differ between Behringer Xenyx 1204USB vs Mackie Mix Series Mix8? Are these differences significant enough to affect my decision?
The Mackie Mix Series Mix8 is praised for its high-headroom, low-noise design, which delivers great sound from any source. Its solid workmanship has been noted by users as being superior to that of Behringer's models. However, some users suggest that there might not be a significant difference in sound quality between these two mixers. Ultimately whether you choose Behringer or Mackie would depend on your personal requirements such as budgetary constraints and specific features required.
I often record directly to my computer for my projects. Which mixer would better suit this need?
The Behringer Xenyx 1204USB comes equipped with a built-in USB audio interface, allowing you to record directly to your computer. This could make it much easier for recording projects compared to mixers without this feature.
I'm working with tight spaces at small clubs or bars. Which mixer should I go for taking into account size considerations?
If size is a major factor in your decision-making process then the Mackie Mix Series Mix8 may be more suitable. This model has been commended by users for its compact size which makes it ideal for smaller venues like small clubs or bars where space can often be at a premium.
Buyer's Guide: Important Things To Consider & Look Out For When Buying A Mixer
1. Take Stock of Your Mixing Needs
First and foremost, understand your mixing needs. Are you setting up a home recording studio, putting together a podcasting setup, or are you into live performances and gigs?
Your use case determines the kind of audio mixer you'll need.
For instance, the Behringer Xenyx 1204USB might be perfect for those interested in home studio recording equipment with its USB interface that allows seamless digital integration.
2. Choose Between Analog and Digital
Analog mixers, like the Mackie Mix Series Mix8, offer an entirely tactile experience with physical knobs for adjusting various audio elements on the fly.
On the other hand, digital mixers can be controlled using computer software remotely but may come with a steeper learning curve.
Consider your comfort level and preferences before making this crucial decision.
3. Factor in The Size of The Mixer
Considering whether to go big or maintain a lean setup? It usually depends on how many channels you require; simplicity could be found in small packages as well!
A compact mixer might cover all your needs without occupying too much space - ideal for setups where real estate is at a premium.
4. Look for Quality Preamps
Quality preamps can make or break your sound quality!
They amplify low-level signals from microphones to line level (the standard operating level of audio gear), which helps keep noise levels low while preserving signal integrity.
Before selecting a studio mixer like the Behringer Xenyx 1204USB, check out reviews regarding its onboard preamps.
5. Check If It Has A USB Interface
Nowadays many mixers come with built-in USB interfaces.
This feature allows direct connection to computers enabling easy recording and playback options – very useful if one wants to incorporate digital elements into their mixes.
6. Don't Forget About EQ Controls
Equalizers (EQ) are an indispensable part of any soundboard; they help shape and perfect your sounds by adjusting different frequency bands independently.
Make sure that whatever live mixing console or studio mixer you pick has adequate EQ controls allowing you full mastery over your soundscape.
7. Confirm The Mixer Is Fit For Live Performances
If live performances are frequent events on your calendar, consider purchasing an audio mixer specifically built as a live mixing console since they typically possess robust build quality necessary to withstand transport-related wear and tear while providing versatility across different venues.
About Author
Lyrics
Please save some lyrics first.