You're ready to make a big purchase, but you're having trouble deciding between these two powerhouses, the Behringer Xenyx 1204USB and the Behringer Xenyx 802.
Trust me, I know how difficult that decision is... especially if you have no plans on whipping out that dreaded return postage label!
You know how the saying goes, buy right, buy once! Or something like that...
Either way, I've got you covered!
I've broken down the good, the bad and the ugly of these babies, so providing you have a clear idea of exactly what you plan on doing with it, you will have a clear idea on which one is best for you, by the end of this article.
Let get into it...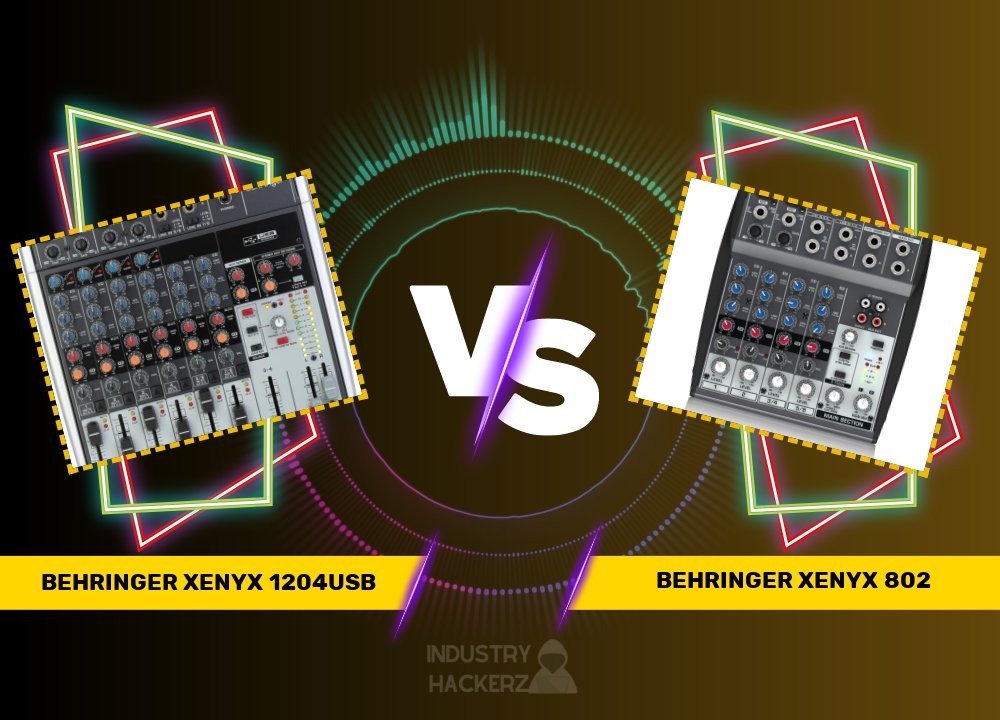 At A Glance:
Behringer Xenyx 1204USB
Behringer Xenyx 1204USB Pros & Cons
Pros:

Functions perfectly even when powered on 24/7.
Great price for the features it offers.
Preamps in the board are better than expected.
Built-in compressors work well.
EQ is decent for a board of this price.
AUX and FX channels are useful.
Has the ability to mute and use pre-fader listen to set levels correctly.
Comes with built-in USB and compressors on the mic channels.
Internal USB seems to work well.
Good value for money for home users.
Has a better 12 step VU meter.

Cons:

Faders crackle when being used and mute/unmute buttons can be sticky.
Installing the Behringer drivers for Windows 7 can cause system instability and reduce recording and playback modes.
USB interface is difficult to control with no volume controls, no EQ, and inability to use fx/aux on it.
Doesn't support 96khz on the USB bus.
AUX channel is attached to the master mix.
Double sliders for the main mix and alt 3-4 can be annoying.
Lacks an option for 1/4" output on the mains.
Inadequate gain on the pre's for voice over work.
Inconsistent performance with each channel requiring different settings with the same mic.
Unbalanced, needing to pan a mic to get it to center the stereo image.
One knob compressors can result in choppy distorted sound if not adjusted properly.
Windows keeps resetting to the internal sound card.
Behringer Xenyx 802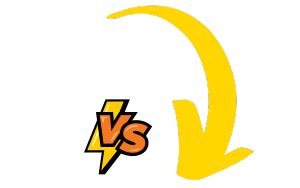 Behringer Xenyx 802 Pros & Cons
Pros:

Good value for price
Comes with a comprehensive manual in multiple languages
Most controls work flawlessly
Phantom power works well
Has potential for educational use, small bands, starting DJs, low budget community theaters, etc.
Good for venues that mostly do talking, like churches
Durable - survived a drop test from 3 feet onto a hardwood floor
Sound quality is good and depends on the amp/home theater used in conjunction
Does not alter the sound quality when routing the RCA audio cable through the mixer
Compact and easy to use

Cons:

The on light is obnoxiously bright and can be distracting
High distortion when used with certain mediums
EQs did little to eliminate distortion
Lack of individual controls
Does not have a slider for volume control
Does not have an EQ bypass
Digital I/O is USB, which is slower than Firewire for data transfers
Does not come with cables
No ventilation on the unit, can get warm with use
Lack of an on/off switch
Not recommended for recording or for groups that can afford a higher quality board
Key Differences Between The Behringer Xenyx 1204USB And The Behringer Xenyx 802
The main differences between Behringer Xenyx 1204USB and Behringer Xenyx 802 are mainly centered around their input capability, preamp quality, power supply design and capabilities.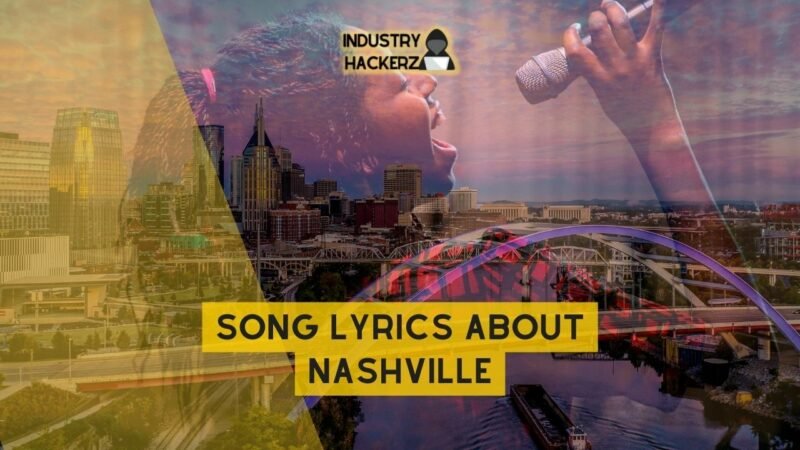 You Should Read This Next!
The Behringer Xenyx 1204USB is considered an upgraded version of its counterpart, equipped with four state-of-the-art, phantom-powered mic preamps, which are comparable to standalone boutique preamps.
As such, this model offers four mono channels complete with premium XENYX mic preamps and neo-classic 3-band EQs.
Conversely, the Xenyx 802 mixer, despite being simpler in design, features eight inputs - making it suitable for intimate settings where superior sound is required.
However, it comes equipped with only two XENYX mic preamps but does feature +48 V phantom power.
In terms of power supplies, it's noteworthy that while the cable for the Xenyx comes shorter than the Eurorack's AC adapter cord.
It opts for a more streamlined design by foregoing this large DC converter.
Users have commended both models for their excellent sound quality and clarity.
However, some argue that the more advanced preamp design on the XENYX models gives them a slight performance edge.
If special effects and additional features on mixers are important to you, both models hold their own quite well; however specific details as to which system is superior may depend entirely on your personal or professional needs for audio mixing.
In summary:
The Behringer Xenyx 1204USB has four mic preamps and thus provides four mono channels with premium-quality sound.
The Behringer Xenyx 802 has eight inputs but only two mic preamps and a three-band EQ feature.
The power cable on the Behringer Xenyx series tends to be shorter but sports a more streamlined design compared to Eurorack's AC adapter cord.
While both offer good sound quality & clarity due to good quality mixing desks provided - some users have claimed that due to superior mic-preamp designs in Xenxy Series Mixer they have an edge over others in terms of performance.
Given these differences between each model's unique characteristics can be beneficial depending upon individual needs or preferences.
| Specs | Behringer Xenyx 1204USB | Behringer Xenyx 802 |
| --- | --- | --- |
| Channels | 8-channel | Not specified |
| USB Mixer | Yes | Built-In Stereo USB/Audio Interface |
| One-knob Compression | Yes | Studio-Grade Compressors With Super-Easy "One-Knob" Functionality |
| EQ Per Channel | 3-b | Not specified |
| Aux Sends | 2 | Not specified |
| Built-in FX | Yes | Not specified |
| Busses | 2 | Not specified |
| Color | Not specified | Silver/Gray |
| Ultra-Low Noise, High Headroom Analog Mixer | Not specified | Yes |
| Xenyx Mic Preamps | Not specified | 2 State-Of-The-Art Xenyx Mic Preamps Comparable To Stand-Alone Boutique Preamps |
| Control Led For Professional Vocal And Instrumental Sound | Not specified | Yes |
| Free Audio Recording, Editing And Podcasting Software Plus 150 Instrument/Effect Plug-Ins | Not specified | Yes, Downloadable At Behringer.Com |
What You Need To Know About Behringer Xenyx 1204USB
The Behringer Xenyx 1204USB is an 8-channel USB Mixer that allows you to mix your sound just the way you want it.
With its one-knob compression, you can easily control the volume of your audio without any hassle.
The mixer also comes with a handy 3-b EQ per channel, which means you get three separate controls for bass, midrange, and treble.
Are you looking to send your audio to other devices? The Xenyx 1204USB has got you covered with its two aux sends feature.
This makes it super easy to connect to other pieces of audio equipment.
One more cool thing about this USB Mixer is its built-in effects (FX). This feature adds extra flair to your sound and gives it a professional touch without needing any extra gadgets.
Finally, the Behringer Xenyx 1204USB offers two busses. These are like highways for your audio signals, making sure your sound goes exactly where it needs to go!
To add icing onto the cake, all these awesome features are packaged in a sleek and compact design that would look perfect on any desk or workspace.
For more information on this powerful yet user-friendly mixer visit Behringer's official page.
My 1 Month Review Of The Behringer Xenyx 1204USB
Product Usage
After a month of using the Behringer Xenyx 1204USB, I must say that it's been quite an experience.
This mixer has significantly boosted my audio game, and I'm thrilled with what it brings to the table.
Audio Quality
The sound quality is simply top-notch. Having tried out different mixers before, I can confidently say that you're sure to get a clear and crisp sound output with this device.
No hissing noises or any of that annoying stuff.
User Experience and Learning Curve
Getting used to the controls took a bit of time, but once I figured things out, it felt like second nature.
There's a bit of a learning curve if you're not familiar with audio mixers, but believe me when I say it's well worth it.
Versatility
When they named this little guy 'Xenyx', they weren't playing about its versatility.
Whether you are doing podcasts or your live streaming sessions, its compatibility across multiple platforms makes for seamless usage.
It lets me switch without causing any trouble – talk about being ultra-convenient!
Durability and Longevity
Built from durable materials, the Behringer Xenyx 1204USB feels sturdy enough to last years without showing signs of wear and tear.
Although only time will tell how well this mixer holds up in the long run.
Affordability
For all its features, this gadget comes at an impressively affordable price tag compared to other mixers on the market. Honestly speaking for such quality and durability at this price range - it's practically stealing!
To sum up my experience:
• Fantastic sound quality
• Takes some time getting used to
• Highly versatile
• Durable build quality
• Affordable pricing
Remember guys – every user's experience is unique! This review is based on my personal journey with the Behringer Xenyx 1204USB over one month.
So far so good though; looking forward to more great sessions ahead!
What You Need To Know About Behringer Xenyx 802
The Behringer Xenyx 802 is a high-quality analog mixer that comes in a sleek silver/gray color.
This practical piece of equipment is known for its super low noise and high headroom, making your audio crisp and clear.
If you're into creating professional vocal and instrumental sounds, this mixer offers you two state-of-the-art Xenyx mic preamps.
These preamps are so good, they can compete with stand-alone boutique ones. You're definitely getting top-notch sound quality here.
Something really cool about the Xenyx 802 is its studio-grade compressors. They come with a nifty "one-knob" functionality, giving you straightforward control over your sound.
Even better, there's an LED indicator that helps you monitor what's happening.
Perhaps one of the greatest features of this mixer is its built-in stereo USB/audio interface.
This means you can connect it directly to your computer without needing any extra equipment!
Plus, the package includes free audio recording, editing and podcasting software along with 150 instrument/effect plug-ins downloadable at Behringer's website.
With all these features packed into a compact design, the Behringer Xenyx 802 offers impressive value for money in both recording studios and live performance settings.
My 1 Month Review Of The Behringer Xenyx 802
After a month of testing the Behringer Xenyx 802, here are my thoughts.
Sound Quality
The sound quality delivered by this little mixer is nothing short of impressive.
The crystal-clear audio is one thing that this machine gets absolutely right, making it an audiophile's delight.
It brings out details in the music that you wouldn't otherwise notice, giving a whole new depth to your favorite tracks.
Additionally, the low noise design makes sure you experience no annoying hum or buzz — only pure, uninterrupted audio.
Functionality & Versatility
From podcasting to live performances, this little beast has not let me down. I've used it in multiple scenarios and its performance was consistent across board.
The Xenyx 802 offers a good range of EQ options for such a small mixer and I found the two-band British-style EQ particularly helpful when trying to achieve certain sound textures.
However, there were moments when I wished it had some extra channels for more complicated setups.
User Friendliness
Setting up and operating the Behringer Xenyx 802 was straightforward.
Even for someone who isn't very tech-savvy, it's pretty much plug-and-play once you understand what each knob does.
The manual provided was clear and concise, which made understanding its functionalities easier.
Durability
After a month of regular use — carrying around from place to place — I have no durability issues to report.
The Xenyx 802 held up well even with the constant moving about.
And while it does feel lightweight (which adds to the portability), I didn't feel like it would easily break or crack. In short, don't be fooled by its size; this gadget is built tough!
In Summary...
The Behringer Xenyx 802 may not be suited for large-scale professional gigs but it offers an excellent solution for smaller sound tasks without compromising on quality.
Main Pros:
Great sound quality
Low noise design
Easy setup and operation
Main Cons:
Limited number of channels
Might not be suitable for large-scale professional use
Overall, if you need a compact mixer with great sound quality that can handle most casual tasks with ease, then consider giving the Behringer Xenyx 802 a look!
Who The Behringer Xenyx 1204USB Is For & Why You Might Choose It Over The Behringer Xenyx 802
The Behringer Xenyx 1204USB mixer is an ideal choice for those who require a reliable and flexible audio mixing solution.
This could be podcasters, home studio owners, or event organizers. The need for such a device can stem from various points.
• Versatility: The Behringer Xenyx 1204USB offers a range of features that address multiple needs. It's not just a simple preamp - built-in compressors, EQs for each channel, and AUX/FX sends with an onboard FX processor make this mixer versatile enough to adapt to different audio scenarios.
• Durability: Based on the user review data, the Behringer Xenyx 1204USB demonstrates durability over long periods of use, even when powered on continuously.
• Value for Money: Considering its feature set and performance level, this mixer provides significant value at its price point.
Sometimes you might face some challenges like inconsistent performance across channels or less gain on the preamps.
But remember that no single product can perfectly meet every unique requirement.
Note: The Behringer Xenyx 1204USB uses its own drivers which might cause compatibility problems in specific operating systems (like Windows 7).
To avoid potential issues, it's recommended to stick with default drivers.
Also keep in mind that using this mixer as an USB interface may feel unintuitive at first due to limited control options.
When choosing products like these it's important to balance out your needs with what's available within your budget range - and why the Behringer Xenyx 1204USB is also one of the best studio mixers on the market today and appears in our top 10 selection.
Who The Behringer Xenyx 802 Is For & Why You Might Choose It Over The Behringer Xenyx 1204USB
Who is Behringer Xenyx 802 For?
Based on the experience and feedback shared by users, it's clear that the Behringer Xenyx 802 is a suitable option for beginners or learners who are looking to understand and master mixing.
This control board is particularly beneficial for small bands who want to manage their sound setups, starting DJs, low budget community theaters, or places like churches where the main activity is talking.
Why Choose Behringer Xenyx 802?
One of the main reasons you might opt for this product is its affordability and solid functionality.
For those with a strict budget who still want good sound quality, this mixer proves to be an ideal solution.
• It includes a comprehensive manual in multiple languages which makes setup and usage very user friendly - handy for beginners.
• It offers decent quality EQs that work well within its range. The middle function works exceptionally well.
• Its controls reportedly work flawlessly.
• Phantom power features have been praised highly by users.
To further understand why you might choose this product, let's delve deeper into some of its key characteristics based on user reviews:
Sound Quality
Despite some reported distortion issues when using different mediums (mp3 players, headphones), users have stated that distortion decreases when used in real-life scenarios (like connecting microphones or musical instruments).
The mixer performs even better when connected with high-power amplifiers.
Interface
While some users wish for more individual control and EQs along with sliders instead of knobs for volume control, overall ease of use gets positive remarks due to straightforward input-output plugging.
Durability
Users have commended its build quality after accidental drop tests without leaving any marks or cracks!
Versatility
Whether it's incorporating a Karaoke system into your home theater setup (like one particular user) or being part of an actual band setup with various musical instruments connected - this mixer has shown its adaptability across diverse scenarios.
In terms of pain points addressed by Behringer Xenyx 802:
• Its affordable price range can ease financial constraints.
• Straightforward usage aids those lacking in technical background.
However, some pain points remain such as bright distracting light signifying power-on mode which can be fixed easily though.
Also lack of individual channel controls could limit full potential exploitation but does not deter basic functionality.
Ultimately if you are just starting out in music production or need a cost-effective solution for small-scale settings – this mixer can be your go-to-device!
In case the Behringer Xenyx 1204USB vs Behringer Xenyx 802 comparison didn't quite hit the mark for you, don't worry, I've got plenty of other posts featuring similar products.
Want to see how the Behringer Xenyx 1204USB stands up against different brands?
Then take a look at my Behringer Xenyx 1204USB vs Mackie ProFXv3 Series, Behringer Xenyx 1204USB vs Tascam Model 12, or Behringer Xenyx 1204USB vs Zoom LiveTrak L-8 posts.
Pondering about other options? Perhaps my review on Mackie Mix Series Mix8 vs PreSonus StudioLive AR8c might be just what you need.
It's packed with useful insights that could help you make an informed choice. Dive in and explore more!
FAQs
What type of user may benefit more from the Behringer Xenyx 802's eight inputs, and how do these inputs contribute to sound quality in intimate settings?
The Behringer Xenyx 802 would suit users who work with small, intimate live performances or home studios. Its eight inputs allow for multiple instruments or vocals to be mixed at once, ideal for duets, small bands or podcasters. This can contribute to a richer and more balanced sound in smaller environments by giving the user greater control over individual audio sources.
How does the phantom power feature on both mixers affect microphone performance?
+48 V phantom power is a common feature found on audio mixers that supplies power to condenser microphones. This allows these types of microphones to operate at their full potential, providing higher sensitivity and better overall sound quality than dynamic mics. Thus, both mixers are capable of accommodating professional-grade condenser mics due to this feature.
In what scenarios might the upgraded preamps on the Xenyx 1204USB provide an edge in performance?
For professional recording studios or live performances where outstanding audio clarity is paramount, the XENYX preamps on the 1204USB could give an advantage. These state-of-the-art preamps enhance signal integrity by decreasing noise level and improving headroom - leading to a clean and transparent output even at high gain levels.
To what extent does cable length influence user experience between these two models?
While it might not directly impact audio quality itself, having a shorter cable as seen with the XENYX model's design, could limit placement options within your setup space. However this mixer ditches its large DC converter for a more streamlined aesthetic which may suit users seeking a cleaner look for their workspace.
Buyer's Guide: Important Things To Consider & Look Out For When Buying A Mixer
1. Know Your Requirements
When it comes to buying a studio mixer, it's essential to understand what you need from that piece of gear.
Are you operating a home studio or a professional one? How many inputs and outputs will your projects generally require?
Do you plan on recording multiple instruments at the same time? Understanding these details can help make your purchasing decision easier.
Among our top options, Behringer offers the Xenyx 1204USB and Xenyx 802, both offering different numbers of inputs and capabilities catering to diverse user requirements.
2. Prioritize Quality Over Price
While budgetary considerations are important, prioritizing quality is key when selecting an audio mixer.
You want equipment that can deliver clear, quality sound - something Behringer products like the Xenyx 1204USB or Xenyx 802 are known for.
3. Look for Essential Features
You'll need to delve into the features offered by each mixing console in your comparison process. Does it have a built-in USB interface?
This feature is great for recording straight into your computer software for digital processing later on; as seen in mixers like the Xenyx 1204USB.
4. Consider Brand Reputation
The reputation of brand plays an integral role when buying any tech gear including studio mixers; take Behringer, for instance.
It is respected in audio circles for providing high-quality equipment at accessible price points synonymous with durability and performance.
5. Factor in Your Space Constraints
When buying a studio mixer, consider its size against available space in your home or professional studio setup; especially if desk space is at premium!
The compact design of models such as the Xenyx 802, make them ideal choices delivering functionality without requiring much space.
6: Assess Ease-of-Use
Getting a mixing console with intuitive controls which don't require extensive manual consultation can save valuable time during recording sessions!
If an audio mixer's operational ease is crucial to you, then again models like Behringer's Xenyx series, known for their user-friendly interfaces might just be what you're looking for!
7: Check out User Reviews and Ratings
Lastly but importantly, look up online reviews from those who've used these mixers extensively before making your decision - they provide insights not typically found in product descriptions alone!
Whether it's feedback on long-term use or specific feature performance comparisons between different models such as Behringer's popular Xenyx 1204USB vs Xenyx 802;, real users' reviews offer invaluable information to help steer you towards right choice.
About Author
Lyrics
Please save some lyrics first.