You're ready to make a big purchase, but you're having trouble deciding between these two powerhouses, the Allen & Heath ZEDi-10FX and the Zoom LiveTrak L-8.
Trust me, I know how difficult that decision is... especially if you have no plans on whipping out that dreaded return postage label!
You know how the saying goes, buy right, buy once! Or something like that...
Either way, I've got you covered!
I've broken down the good, the bad and the ugly of these babies, so providing you have a clear idea of exactly what you plan on doing with it, you will have a clear idea on which one is best for you, by the end of this article.
Let get into it...
At A Glance:
Allen & Heath ZEDi-10FX
Allen & Heath ZEDi-10FX Pros & Cons
Pros:

Well-built
Good sound
Solid preamps and EQ
Has 4 track USB out for multitracking
Preamps are clean
Low noise level
No need for clicking on anything when plugged into Windows 10 Professional
Easy to use in games and to record to Audacity

Cons:

No per-track mute button
No per-track faders
Advanced routing is complicated and lacking
Main outs are XLR but there are no TRS main outs
Monitor outs are RCA
Odd form factor with a lot of wasted space around the edges
Poor onboard FX
Not the lowest cost multitrack mixer on the market
Zoom LiveTrak L-8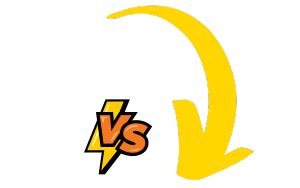 Zoom LiveTrak L-8 Pros & Cons
Pros:

Portable, battery capable.
6 Dedicated Microphones
2 Flexible channels for sound pads, phone inputs and such
More control over recording set up because you can adjust individual channels
On Board Recording via SD Card
Small and light
Excellent mixer with sliders
Multiple ways to plug stuff in
4 headphone outs
Great for podcasting

Cons:

Not the easiest to incorporate as a Interface for the computer.
Micro USB instead of USB -C
Needs to download drivers from ZOOM's website to use it with your computer
80 ohm headphones are not going to perform their best, even at max volume they are at most running at half the volume
The unit cannot seem to handle deep bass very well, there is noticeable popping distortion when hitting loud low frequence notes
There is no effect out/send, unless you put effects BEFORE you plug an instrument into the board you are stuck with the onboard effects only
There's no onboard compression, which is important for spoken audio
Key Differences Between The Allen & Heath ZEDi-10FX And The Zoom LiveTrak L-8
The main differences between Allen & Heath ZEDi-10FX and Zoom LiveTrak L-8 are mainly based on the number of channels, recording capabilities, power source and included software.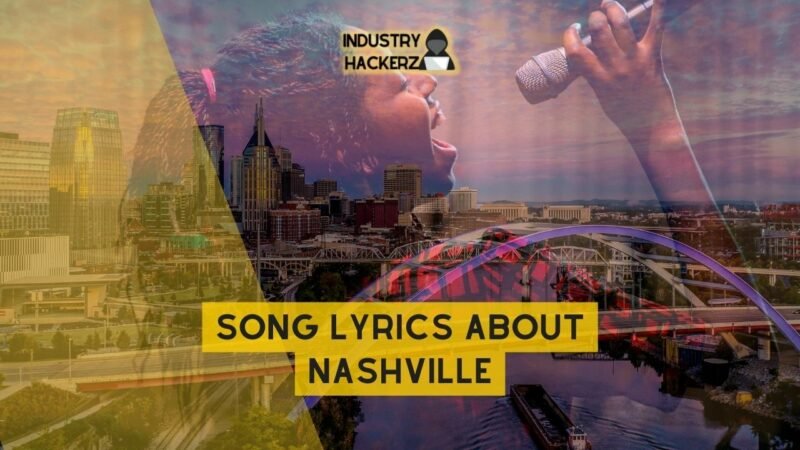 You Should Read This Next!
The Allen & Heath ZEDi-10FX is an analog mixer that provides good sound quality with low noise levels. It's known as a 4x4 mixer allowing you to record four simultaneous tracks. This mixer also incorporates a high-quality 4 in/ 4 out, 24-bit/96kHz USB audio interface for hassle-free multitrack recording.
Furthermore, one of the standout features for this model is its simplicity and durability. Users have praised this product for its balance of features-to-price ratio. Included with the ZEDi-10FX is the Cubasis LE software that aids recording, editing and mixing processes.
Moving onto the Zoom LiveTrak L-8,
The Zoom LiveTrak L-8, unlike its counterpart, is a portable digital mixer with a built-in multi-track recorder. It offers more channels than the ZEDi model with a total of 8 channels (6 combo plus 2TS).
This model also offers up to 12-track simultaneous recording capability which allows for greater flexibility than its counterpart. Additionally, it can function as an interface for your home studio.
An essential feature that sets it apart from Allen & Heath's offering is its ability to run on batteries—enhancing portability—a feature not present in many mixers including the ZEDi-10FX.
A key standout feature in comparison to many other models on market including the Allen & Heath ZEDi-10FX is its built-in recorder which may appeal to users seeking an all-in-one solution."
In conclusion, choosing between these two mixers would largely depend on specific requirements such as need for portability or simplicity of design versus additional features such as built-in recorder or more channels of input/output among others.
| Features | Allen & Heath ZEDi-10FX | Zoom LiveTrak L-8 |
| --- | --- | --- |
| Quality | High-level audio and build quality with separate internal channel boards, Neutrik connectors and every pot fixed to the chassis | High-quality digital mixer |
| Microphone Preamps | GS-Pre XLR microphone preamps, providing exceptionally low noise, massive headroom and plenty of clean gain | Not specified |
| HiZ connections | Two HiZ connections for direct connection of high impedance sources such as electric, electro-acoustic or bass guitars | Not specified |
| High Pass Filter | 100Hz High Pass Filter on every mono input | Not specified |
| EQ | 3-band MusiQ EQ | Not specified |
| Effects | Studio quality multi-FX unit with 61 different, tweakable FX types | Not specified |
| USB Interface | High quality, 96kHz 4x4 USB interface, class compliant and does not require drivers | Not specified |
| Inputs | 4 x Mic/Line Inputs, 2 x Stereo ( 2 Left, 2 Right), 2 USB Audio | 8-Channel ( 6 combo, plus 2 TS inputs ) |
| Recording and Playback | Not specified | 12-Track simultaneous recording, 10-track playback |
| Mix-Minus Function | Not specified | Prevents audio feedback from dial-in guests |
| Sound Pads | Not specified | 6 assignable sound pads, with 13 preset sounds |
| Power Supply | Not specified | Operated with four AA batteries or a USB power supply |
What You Need To Know About Allen & Heath ZEDi-10FX
The Allen & Heath ZEDi-10FX is a compact mixer that boasts an impressive high-level audio and build quality.
This powerful device features separate internal channel boards, Neutrik connectors, and every pot fixed to the chassis.
Its design is inspired by A&H's large format touring consoles, offering professional-grade sound in a small package.
The mixer comes equipped with GS-Pre XLR microphone preamps, borrowed from the acclaimed GS-R24 studio console.
These preamps deliver exceptionally low noise and plenty of headroom for a full, warm sound.
Whether you're using a dynamic or condenser mic, these preamps will bring out the best in your microphone.
If you're plugging in your electric or electro-acoustic guitar or other high impedance sources, no need to worry!
The ZEDi-10FX has two HiZ connections that allow direct connection without needing a separate DI box.
Want to tweak your sound? The mixer's 100Hz High Pass Filter removes unwanted low frequencies from every mono input while its 3-band MusiQ EQ lets you sculpt your sound just how you like it!
In addition to all these features, there's also a built-in studio-quality multi-FX unit offering 61 different FX types including reverbs, delays and modulation with tap tempo control!
These are not your ordinary compact mixer effects; they were developed entirely by A&H's own DSP experts.
But wait there's more - this little powerhouse also has a built-in 96kHz 4x4 USB interface making it super easy to capture or stream the whole mix or individual channels with ease!
And guess what? It doesn't require any drivers as it's class compliant so it can be connected not just with Mac and Windows computers but also many mobile devices such as tablets or even smartphones.
This versatile gadget offers four Mic/Line Inputs along with two stereo inputs (2 Left, 2 Right) and two USB Audio inputs giving you multiple options for connecting audio devices.
In conclusion, if you're after compact size without compromising on quality then look no further than Allen & Heath ZEDi-10FX.
My 1 Month Review Of The Allen & Heath ZEDi-10FX
Everyday Use
After a month of daily use, I can say that the Allen & Heath ZEDi-10FX has become a staple in my studio. It's so easy to navigate and adjust, you'd think I've been using it for years!
Using it truly feels second nature. The layout is straightforward, all buttons and knobs are clearly marked and conveniently placed, making it perfect even for those just starting out.
Build Quality
When it comes to build quality, Allen & Heath have really hit the nail on the head.
From the moment you take it out of the box, this mixer screams durability; rugged metal casing, solid faders and pots, and firm sockets that hold my cables firmly in place - no worries about loose connections here. It's built like a tank but with a sleek finish.
Mixing Capabilities
As for its mixing capabilities, well that's where this little beast really shines.
It has four mic/line inputs along with two stereo inputs which is more than enough for my recording setup. I'm loving how easy it is to get a good mix from multiple sources with this mixer.
The ZEDi-10FX's preamps blow me away every time; they're incredibly clean and offer plenty of gain – perfect for capturing crisp vocals or direct guitar signals without any annoying noise.
To top it off, there's an onboard FX engine equipped with an array of effects ranging from classic reverbs to creative delays which add depth to mixes effortlessly.
Cubase Software Integration
What really sealed the deal for me was its seamless integration with Steinberg Cubase DAW software (which was included by the way).
It works brilliantly as both an audio interface and controller while recording or mixing in my DAW – talk about hitting two birds with one stone!
However, on Windows computers there were instances where I had some minor issues installing device drivers initially but after reaching out to Allen & Heath's technical support (who were very helpful), everything was resolved quickly.
To sum up:
• Robust build quality: rugged metal casing w/ solid faders
• Straightforward layout: ideal for beginners
• Super clean preamps w/ plenty of gain - great for vocals/guitars
• Onboard FX engine featuring array of creative effects
• Seamless integration with Cubase DAW software
There you have it; after one month, I can confidently say that Allen & Heath ZEDi-10FX offers excellent value - A true powerhouse compact mixer/audio interface combo.
What You Need To Know About Zoom LiveTrak L-8
The
Zoom LiveTrak L-8
is a digital mixer with 8 channels. It has 6 combo inputs and 2 TS inputs.
The Zoom LiveTrak L-8 offers you the chance to record up to 12 tracks at the same time! Plus, you can also play back up to 10 different tracks.
One cool function of the Zoom LiveTrak L-8 is its mix-minus feature. This means it prevents audio feedback from guests who dial in, making your recording much clearer and smooth.
Another fun part? The mixer has six sound pads that you can assign different sounds to.
It comes with thirteen preset sounds, but you can add more based on what you need for your specific recording.
And guess what? You're not tied down by power cords! The Zoom LiveTrak L-8 works perfectly well with just four AA batteries.
But if there's a power plug nearby, no worries – it can also be powered via USB.
My 1 Month Review Of The Zoom LiveTrak L-8
Build and Design
After a month of testing the Zoom LiveTrak L-8, I can confidently say that its sleek design and sturdy build have impressed me.
It's so portable it has become my go-to-choice for on-the-spot recording.
The sliders are well spaced and smooth, making adjustments mid-recording easy without causing any unwanted noise.
Ease of Use
Despite having quite a bunch of knobs, buttons and sliders, the LiveTrak L-8 is surprisingly intuitive to use.
Granted, I had to spend some time with the manual in the first week. But once I got the hang of it, operations were a breeze.
Sound Quality
I was pleasantly surprised by how good the sound quality turned out to be on each recording.
The built-in effects like reverb and delay are solid additions that allow tweaking your sound on-the-fly.
Battery Life
The device operates seamlessly either plugged into an outlet or running purely on batteries.
Being able to power up via four AA batteries has saved me more than once during outdoor recordings where access to power outlets was impossible.
Mix Minus Feature
One feature that stood out for me was the Mix minus feature, which proved invaluable during podcast recordings with remote guests.
This feature sets apart this mixer from others as it eliminates echo feedback from callers who dial in remotely.
To Sum Up...
In a nutshell:
Solid Build: Portable yet sturdy.
User-friendly: Intuitive interface despite many options.
Spectacular Sound: Good variety of built-in effects.
Battery Operated: A lifesaver during outdoor recordings.
Mix Minus Feature:The hero feature for podcasters.
Despite minor setbacks like needing time to understand all its controls fully, my experience with Zoom LiveTrak L-8 over this month has been overwhelmingly positive.
It's an excellent option to consider if you are looking for a compact, versatile mixing console - whether you're recording music or hosting podcasts.
Who The Allen & Heath ZEDi-10FX Is For & Why You Might Choose It Over The Zoom LiveTrak L-8
The Allen & Heath ZEDi-10FX is a mixer that offers numerous advantages.
It's perfect for individuals who are just getting started with mixers and want to learn the ropes with a robust, well-constructed model.
If sound quality is crucial to you, the ZEDi-10FX won't disappoint, as it delivers excellent sounds thanks to its reliable preamps.
Moreover, if you are looking to do multitracking, it provides a 4 track USB out feature.
However, some features might be missing if you are an advanced user.
• The mixer lacks per-track mute buttons which many other models in this range offer.
• There is also an absence of per-track faders; many users find these useful for gradually adjusting sounds across several tracks.
• Those used to more advanced routing options may find this mixer's setup both complicated and lacking.
• Also worth noting is the odd form factor – while the overall size is fine, available space isn't optimally utilized making knobs quite close together.
From personal experience using other mixers like Mackie VLZ 402 and Zoom H4n Pro 2016 edition among others, one of the most commendable aspects of ZEDi-10FX are its clean preamps – they certainly weren't a disappointment right off the bat due to sound quality or noise level.
ZEDi-10FX simplifies sound control too.
For instance, issues about 'low USB output' can easily be solved just by pressing down M1 M2 L R USB routing option button and raising your main mix fader level higher than 0.
Connecting it up doesn't require much configuring either; simply plug into Windows 10 Professional without any additional clicking around.
Despite some drawbacks mentioned earlier, there's no denying that the Allen & Heath ZEDi-10FX stands strong as one among the best studio mixers, making it to our top 10 selection currently available on market.
If you're looking for clean preamp sound quality combined with ease of use and good build quality but don't mind missing out on some advanced features like per-track mute buttons and faders - I suggest giving Allen & Heath ZEDi-10FX a closer look.
Who The Zoom LiveTrak L-8 Is For & Why You Might Choose It Over The Allen & Heath ZEDi-10FX
The Zoom LiveTrak L-8 is a versatile and compact solution, designed for those who run podcasts or need a portable setup for various recording situations.
Its audience ranges from experienced soundboard users looking to simplify their post-production process to new comers in the field that want more control over their setup.
People buy the Zoom LiveTrak L-8 as it offers:
Portability with battery capability: You can easily take this on road trips or outdoor recordings.
6 Dedicated Microphones & 2 Flexible Channels: This allows you to adjust individual channels and efficiently manage sound pads, phone inputs, etc.
On Board Recording via SD Card: No need for an external recording device. Everything can be saved directly on an SD card.
However, before purchasing, you should consider the following drawbacks:
The device isn't the easiest to incorporate as a computer interface.
The use of Micro USB instead of USB -C which some consider outdated.
Despite these issues, I find it highly useful when conducting in-person interviews or standalone shows. It's compact, easy to use, and offers more control over my audio setup.
In addition to its podcasting capabilities, fundamental features such as 4 headphone outputs, make it stand out in its price range.
This is especially beneficial if you're hosting multiple guests on your show.
However, if you plan on using this device for music production or mixing/recording tasks that demand high-end functionalities (like deep bass handling or onboard compression), then this may not be the ideal product for you.
To sum up, Zoom LiveTrak L-8's robust capabilities and portability make it unbeatable for podcasting use cases but may not suffice your needs if you're into serious music production.
If the Allen & Heath ZEDi-10FX and Zoom LiveTrak L-8 don't quite meet your needs, I've got several other comparisons you may find useful.
You might want to have a look at my detailed comparison between the Behringer Xenyx 1204USB and Mackie Mix Series Mix8.
If that's not quite right, check out my post comparing the Behringer Xenyx 1204USB and PreSonus StudioLive AR8c - there might be something there that ticks your boxes.
For more variety, you can also explore the differences between Behringer Xenyx 1204USB and Soundcraft Signature 10 Mixer.
And lastly, I would recommend taking a look at my comparison of the Behringer Xenyx 1204USB vs Behringer Xenyx 802 as well.
FAQs
What is the sound quality like on the Zoom LiveTrak L-8?
The Zoom LiveTrak L-8 offers excellent sound quality, with high-resolution audio up to 24-bit/96kHz. It also has a low-cut filter and limiter to ensure clarity and reduce background noise, making it ideal for podcasters or those recording in less-than-perfect environments.
Can I use the Allen & Heath ZEDi-10FX for live performances as well as home recording?
Yes, the Allen & Heath ZEDi-10FX can be used for both live performances and home recording. It has XLR main stereo outputs with inserts, comprehensive monitoring with headphones and separate monitor speaker outputs, 48V microphone phantom power and DI level switching for sub-mixing.
I'm just starting out in home recording - would you recommend one model over the other?
For beginners, it's important to consider your specific needs. The Allen & Heath ZEDi-10FX is often praised for its simplicity and durability which might make it more appealing if you're just starting out and learning how to mix tracks. However, if portability is essential or you require a built-in recorder then the Zoom LiveTrak L-8 could be more appropriate.
If I'm planning on doing podcasting - which of these would better suit my needs?
If podcasting is your main focus thenZoom LiveTrak L-8 might be a better choice because it's designed specifically with this in mind – offering features such as programmable sound pads that allow instant playback of jingles or theme music directly from SD card slots.
I have limited space – how compact are these models?
Both models are relatively compact considering their functionalities but there are differences between them; whileAllen & Heath ZEDi-10FX's dimensions are approximately 9" x 11", making it compact enough to fit most spaces but slightly bulkier than the Zoom LiveTrack L-8 which measures about 13" x 9".
Buyer's Guide: Important Things To Consider & Look Out For When Buying A Mixer
1. Assess Your Individual Requirements
Before making a purchase, it is essential to assess your individual needs. Are you a music producer requiring an advanced mixing console?
Or maybe your primary need is for a podcasting mixer? Deciding what you will use your mixer for will help you choose the best one for your specific requirements.
2. The Power of the Audio Interface
The heart and soul of any successful studio or live sound system is undoubtedly an audio interface. It transforms signals from various sources into digital audio that a computer can process.
Therefore, when buying a studio mixer, consider one with an in-built audio interface. Some models even offer an audio interface with effects, adding an extra layer of versatility to your work.
3. Recording Device Compatibility
Your chosen studio mixer should seamlessly integrate with your preferred recording device.
Be it software-based like GarageBand or ProTools, or hardware like multi-track recorders or synthesizers; compatibility is key.
4. USB Mixer – A Handy Feature
A modern convenience in electronic devices is USB compatibility – and mixers are no different!
A convenient aspect to consider while shopping for mixers is whether they have a built-in USB port.
A USB mixer, by design, allows direct connection to computers and other digital devices, providing simplified recording and playback from the device itself.
5. Opt For Versatile Live Sound Mixers For Event Management
If live events are where you'll be spending most of your time mixing sounds such as concerts or seminars - consider putting priority on a good quality live sound mixer.
These mixers are designed to handle on-stage demands effortlessly while delivering a smooth sound experience to audiences.
6. Portability Matters: Choose Portable Mixers For On-the-go Sets
For those who find themselves constantly moving between venues - be it for DJ gigs or outdoor recordings - opt for robust yet lightweight designs often found in quality "portable mixers.".
These units bring all the critical functions needed without sacrificing portability.
7. Digital Mixers: The Future of Mixing
As technology continues its relentless invasion into all aspects of our lives (for the better), digital platforms are becoming increasingly popular; musical equipment included!
A digital mixer, offers not only greater control over sound manipulation but also comes packed with features like Wi-Fi connectivity and iPad control that make it future-proofed against growing technological advancements.
About Author
Lyrics
Please save some lyrics first.