You're ready to make a big purchase, but you're having trouble deciding between these two powerhouses, the Allen & Heath ZEDi-10FX and the Tascam Model 12.
Trust me, I know how difficult that decision is... especially if you have no plans on whipping out that dreaded return postage label!
You know how the saying goes, buy right, buy once! Or something like that...
Either way, I've got you covered!
I've broken down the good, the bad and the ugly of these babies, so providing you have a clear idea of exactly what you plan on doing with it, you will have a clear idea on which one is best for you, by the end of this article.
Let get into it...
At A Glance:
Allen & Heath ZEDi-10FX
Allen & Heath ZEDi-10FX Pros & Cons
Pros:

Well built
Good sound
Solid preamps and EQ
4 track USB out for multitracking
Clean preamps
Low noise floor
Easy setup with Windows 10 Professional
Can be used in games and to record to Audacity

Cons:

No per-track mute button
No per-track faders
Complicated and lacking advanced routing
Main outs are XLR but there are no TRS main outs
Monitor outs are RCA
Odd form factor with a lot of wasted space
Poor onboard FX
Not the lowest cost multitrack mixer on the market
Tascam Model 12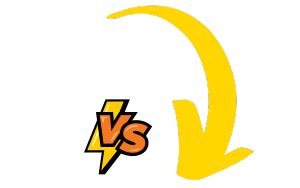 Tascam Model 12 Pros & Cons
Pros:

Can make multi-track recordings and interface for a DAW.
Has Bluetooth capability.
Comes with a short USB cable for hooking up directly to the motherboard USB 2.0 sockets.
Produces clean sound over headphone or monitor.
Has MIDI In and Out, and a Sub Out for alternative hookup options.
Has dual inputs 1 - 10, either XLR, or 1/4 inch TRS.
Comes with PC hookup options.
Solid mixer with physical EQ controls on every channel and nice sliders.
Has a built-in multi-track recorder.
Can be used as a remote DAW controller for Logic.
Can record onto SDXC cards up to 512GB.
Has a silent recorder with no detectable fan.
Supports auto punch-in and punch-out with rehearsal.
Supports in-place solo.
Track swapping is very fast.
Can use the windows software via the USB cable to upload or download tracks.
Has a click track generator that can route to a back panel connection, as well as to the two headphone outputs.

Cons:

Manual needs to be read a few times to fully understand how to operate the device.
Some complaints about USB hookup.
Does not work when connected to a USB 3.0 upgrade card.
Phantom Power option is global on this model, which may not be ideal for regular hookups.
Large size takes up valuable real estate in a home studio.
Only has 8 channels of XLR inputs with phantom power, which may not be necessary for some users.
Has built-in effects that some users may not be interested in.
Only a single switch for phantom power 48v.
Key Differences Between The Allen & Heath ZEDi-10FX And The Tascam Model 12
The main differences between Allen & Heath ZEDi-10FX and Tascam Model 12 are related to their feature sets and user preferences.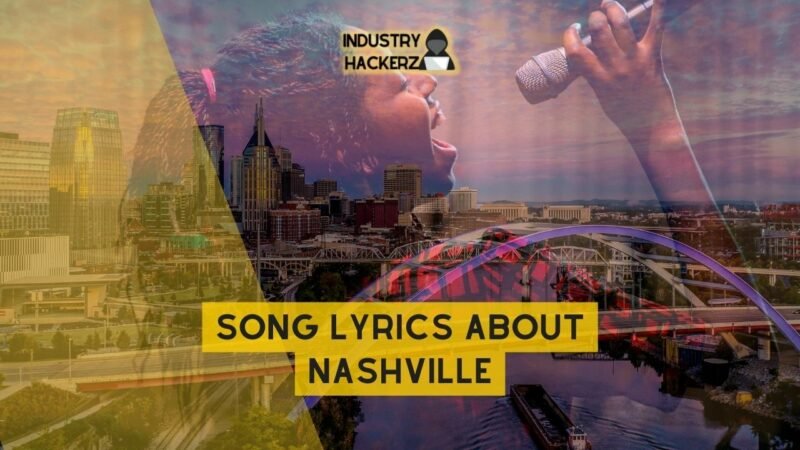 You Should Read This Next!
Allen & Heath ZEDi-10FX stands out with its balance of traditional mixing capabilities and modern features. Key benefits of this mixer include:
A high quality 4x4 USB interface, which allows recording of four simultaneous tracks.
A multi-model FX unit that can significantly enhance audio output.
This device is especially suited for home use or live performances due to its flexibility.
In contrast, the Tascam Model 12 is an integrated audio solution designed specifically for music creators:
This device features an internal 16 input/14 output USB audio interface that records at a sampling rate of 24-bit/48 kHz.
The Model 12 shines in terms of recording capabilities compared to competitors like the Onyx series.
This mixer is recommended for those who prioritize advanced recording options.
While both mixers are placed in a similar price range, they cater to different needs.
The Allen & Heath ZEDi-10FX offers hands-on control with an additional effects unit - ideal for those who enjoy playing around with different sounds.
On the other hand, if advanced recording options are your priority, then the Tascam Model 12 could be your ideal choice.
| Specifications | Allen & Heath ZEDi-10FX | Tascam Model 12 |
| --- | --- | --- |
| Build Quality | High-level audio and build quality as A&H's large format touring consoles, with separate internal channel boards, Neutrik connectors and every pot fixed to the chassis. | Not specified |
| Microphone Preamps | GS-Pre XLR microphone preamps, provide exceptionally low noise, massive headroom and plenty of clean gain for a full, warm sound. | Not specified |
| HiZ Connections | Two HiZ connections allow direct connection of high impedance sources such as electric, electro-acoustic or bass guitars. | Not specified |
| High Pass Filter | A 100Hz High Pass Filter on every mono input. | Not specified |
| EQ | 3-band MusiQ EQ uses carefully selected frequencies. | Not specified |
| FX Unit | Built-in, studio quality multi-FX unit provides 61 different, tweakable FX types including reverbs, delays and modulation with tap tempo. | Not specified |
| USB Interface | Built-in, high quality, 96kHz 4x4 USB interface makes it easy to capture or stream the whole mix or individual channels. It's also class compliant and does not require drivers. | 12 in / 10 Out USB Audio Interface for DAW Connectivity |
| Inputs | 4 x Mic/Line Inputs, 2 x Stereo ( 2 Left, 2 Right), 2 USB Audio | Not specified |
| Output Delay | Not specified | Output Delay for Synchronized Audio/Video Streaming |
| Multi-Track Recording | Not specified | 12-Track Multi-Track Recording with 10 Track Playback |
| DAW Control Integration | Not specified | DAW Control Integration |
What You Need To Know About Allen & Heath ZEDi-10FX
The
Allen & Heath ZEDi-10FX
is a compact mixer that boasts the same high-level audio and build quality as the large format touring consoles.
This means you're getting clear, quality sound in a smaller package. The GS-Pre XLR microphone preamps are super quiet and give plenty of gain for a warm, full sound.
For musicians, there are two HiZ connections that let you plug in electric or bass guitars directly without needing a separate DI box.
On top of that, every mono input has a 100Hz High Pass Filter to cut out unneeded low frequencies.
The 3-band MusiQ EQ lets you shape your sound with selected frequencies - perfect for hitting just the right tone.
One stand-out feature is the built-in multi-FX unit which offers 61 different FX types including reverbs, delays and modulation with tap tempo to keep everything timed right.
These aren't your average mixer FXs! They've been developed by DSP experts using algorithms derived from flagship digital consoles.
Another highlight is the high-quality 96kHz 4x4 USB interface that lets you capture or stream your mix easily.
You can even add FX and processing from your computer because it allows routing of Aux and FX sends.
The ZEDi-10FX supports Mac, Windows computers as well as many mobile devices like tablets or smart phones since it doesn't require drivers and is class-compliant.
Finally, it includes 4 x Mic/Line Inputs, 2 x Stereo (2 Left, 2 Right), and 2 USB Audio inputs making it very flexible according to what you need in terms of connections.
My 1 Month Review Of The Allen & Heath ZEDi-10FX
My Initial Impressions
The Allen & Heath ZEDi-10FX instantly impressed me. From its rugged metal encasing to its sleek, no-nonsense design, I could tell this was a piece of quality hardware.
The size was also a surprise - it's compact enough to fit in my backpack, but with enough weight to it that it feels durable and reliable.
Setup and Control
Setup was a breeze. Within just an hour of unboxing, I had the ZEDi-10FX up and running. This is truly a plug-and-play device.
The controls are intuitive and easy-to-use - even for a novice like me.
Of particular note is the FX dial; switching between effects was smoother than any mixer I've used before.
Audio Quality
Where the Allen & Heath ZEDi-10FX really shines though is in its audio quality.
You can immediately tell this is not your average mixer. The preamps deliver a clean sound without colouring or distorting my input at all.
Additionally, the audio interface function offers incredibly low latency.
The FX Section
I have really enjoyed experimenting with the different onboard effects on offer with this mixer - everything from reverb to delay.
I was particularly blown away by how good they sound coming through my studio monitors.
Reliability
In the month that I've had this mixer, there's not been one instance where it's let me down. It continues to work flawlessly despite my almost daily use.
If reliability is high on your list of priorities when buying an audio interface/mixer combo, then you can't go wrong with the Allen & Heath ZEDi-10FX.
In Summary:
Compact but robust build
Easy setup process
Intuitive controls
High-quality preamps for clear sound
Low-latency Audio Interface function
Excellent onboard effects section
Reliable performance
Overall, after one month of using the Allen & Heath ZEDi 10FX, I have nothing but praise for this versatile little mixer.
What You Need To Know About Tascam Model 12
The Tascam Model 12 is a terrific tool for all your audio and video streaming needs.
This handy piece of equipment lets you delay your output, helping keep everything synced up perfectly.
Got a big project? No worries! The Model 12 can handle multi-track recording up to 12 tracks and playback up to 10.
This isn't just a standalone mixer, it's also got fantastic DAW (Digital Audio Workstation) connectivity.
You'll be able to connect using its 12 in/10 out USB audio interface.
Whether you're an amateur or a pro, you'll find this feature super helpful for making sure you're getting the best sound possible.
What's even cooler? This mixer also has DAW control integration.
That means it can easily work with your digital audio workstation software to help control your recording sessions right from the device.
For more detailed information, check out the official Tascam Model 12 page.
My 1 Month Review Of The Tascam Model 12
After a month of testing the Tascam Model 12, here are my thoughts:
Sound Quality
The sound quality is pristine. This was evident across various inputs - microphones, guitars, keyboards. It's not often that you come across a mixing board that delivers equally well on all fronts.
Background noise? Non-existent. The preamps are silent as a whisper. The clarity of audio coming out of this unit is nothing short of impressive.
Connectivity and Flexibility
You've got your traditional XLR and quarter inch jack options but Tascam has pushed the envelope with Bluetooth connectivity. It's refreshing to see a company future-proof their products like this.
The USB interface works seamlessly with my DAW setup. No need for drivers or anything complicated. Plug and play at its finest.
User Interface
Initially, I found the layout a bit daunting but after messing around for an hour or so it became second nature.
All controls are where they should be. The tactile response from the knobs and faders feels solid - no cheap plastic feel here.
Durability
Let me tell you this - The Tascam Model 12 is built like a tank.
Knock it, drop it (not recommended), use it for hours on end...it doesn't matter. This thing keeps going without so much as a hiccup.
A Few Gripes
No product is perfect and the Model 12 has its flaws too.
There were instances when I noticed tiny bits of latency while recording via USB. Not deal-breaking but something to take note of.
The manual could have been better too - more concise instructions would make initial setup easier for inexperienced users.
In conclusion,
The Tascam Model 12 isn't just another mixing board. It's an investment into your sound.
Sure there are cheaper alternatives out there but few offer such balanced performance at all levels. It's versatile in terms of connectivity options, delivers top-notch sound quality and is built to last.
Is it worth every penny? Absolutely yes! If you're serious about your music/audio production, give Tascam Model 12 a shot.
Who The Allen & Heath ZEDi-10FX Is For & Why You Might Choose It Over The Tascam Model 12
The Allen & Heath ZEDi-10FX is an excellent choice for those who prioritize sound quality and solid build.
These features are particularly attractive to musicians, podcast producers and anyone else in need of a reliable audio mixer. Here's why:
The ZEDi-10FX has clean preamps, offering superior sound quality. If you've previously been disappointed by the noise level produced by other mixers, this equipment may be a welcome change.
It also offers a robust build. Its durability implies it can withstand constant use without performance degradation.
Nevertheless, the ZEDi-10FX might not suit every user's needs. If your work requires advanced routing to multiple FX, you might find this mixer rather complex and limited. It doesn't allow for much flexibility in that regard.
Certain design choices might also prove inconvenient for some users. For instance:
The lack of per-track mute buttons.
Absence of per-track faders.
Main outs are XLR with no TRS main outs; monitor outs are RCA.
An unusual form factor with wasted space around the edges and crammed knobs in the middle.
If you're an electronic musician who often needs to route multiple channels through FX and back in, these factors might affect your workflow.
However, if you're looking for a mixer primarily for its sound quality and durability, these downsides may not deter you from choosing the ZEDi-10FX.
It's important to note that while some online reviews may call out 'low USB output', it isn't necessarily an issue with this model - simply press down the M1 M2 L R USB routing option button and raise your main mix fader level higher than 0.
Setting up the ZEDi-10FX is usually straightforward - plug it into a Windows 10 Professional system without any need to click on anything or install drivers (unless issues arise).
The Allen & Heath ZEDi-10FX appears as one of the best studio mixers on our top 10 selection list due to its high-quality sound production capability and sturdy build.
However, as we've outlined here, consider how its features align with your specific mixing needs before making a purchase decision.
Who The Tascam Model 12 Is For & Why You Might Choose It Over The Allen & Heath ZEDi-10FX
Who is the Tascam Model 12 for?
The Tascam Model 12 is a perfect match for:
Solo artists or bands that want to record multi-track sessions
Those who need a DAW interface
Individuals who appreciate Bluetooth functionality
Small home studios that require a sturdy, high-quality mixer
Groove box and sequencer-heavy users who value MIDI sync capabilities.
Why choose the Tascam Model 12?
This device comes with several key features that address common pain points:
Multifunctionality:
Not only does it function as a solid mixer with physical EQ controls on every channel, but it also serves as a digital multi-track recorder, multi-channel USB audio interface, and remote DAW controller.
If you're someone who prefers the physical mixing feel even when audio moves into the computer, this feature should appeal to you.
MIDI Sync:
If you work extensively with groove boxes and other sequencer-heavy units, the MIDI feature on the Model 12 allows your device(s) to start playing immediately when you hit the record button.
This eliminates the need for manual timing correction in a DAW.
Dedicated EQ Buttons & Size:
If you prefer equipment with dedicated EQ buttons on each channel, then Tascam Model 12 is for you.
Though larger in size than competitors, occupying slightly more studio real estate, this trade-off provides enhanced control over your sound quality.
Built-in Multi-Track Recorder:
If like many artists you're more comfortable recording to tape or simple stereo programs on your computer before integrating into Logic X - The Model 12 suits perfectly here.
It allows easy capturing of multi-track recordings of electronic gear without having to setup things in Logic.
Remember though – it's important to read through its manual thoroughly to get accustomed to all its features.
Also note that there are some concerns about USB hook-up mentioned in user reviews.
Overall if these factors align with your recording needs and preferences – choosing Tascam Model 12 seems like a wise decision.
If the audio mixers I've compared in this post - Allen & Heath ZEDi-10FX and Tascam Model 12 - don't quite match your needs, don't worry. I've also done some other comparison posts that might be of interest to you.
For instance, you might want to check out my review of the Allen & Heath ZEDi-10FX vs Zoom LiveTrak L-8.
Maybe you're considering something from Behringer or Mackie? Then hop over to my Behringer Xenyx 1204USB vs Mackie Mix Series Mix8 comparison.
Or perhaps it's the PreSonus StudioLive AR8c or Soundcraft Signature 10 Mixer that's caught your eye? If so, you can delve into my comparisons of the Behringer Xenyx 1204USB vs PreSonus StudioLive AR8c and Behringer Xenyx 1204USB vs Soundcraft Signature 10 Mixer.
There are plenty more reviews to help guide your purchase decision!
FAQs
What are the specifics of the multi-model FX unit present in the Allen & Heath ZEDi-10FX?
The multi-model FX unit present in the Allen & Heath ZEDi-10FX is an advanced feature that allows users to experiment with a wide range of effects for audio enhancement. This includes various reverb, delay and modulation options which can be used to add extra depth and dimension to your sound. It's a great tool for both recording and live performances.
How intuitive is it to use the Tascam Model 12's digital audio workstation (DAW) integration?
The Tascam Model 12 is recognised for its seamless DAW integration. It features a dedicated 'DAW control' mode which allows users to govern their recording software directly from the mixer itself. This provides efficient workflow by minimising switch between hardware and computer when adjusting volume levels or tweaking parameters on your DAW.
If I'm looking towards advanced recording options but also want some level of hands-on control, would either mixer be suitable?
Yes, while each mixer caters primarily towards one aspect - Allen & Heath ZEDi-10FX offers greater hands-on control with its multi-model FX unit while Tascam Model 12 offers more advanced recording capabilities - they both still offer some capability in each area. The Tascam Model 12, for instance still has solid mixing functionality along with its outstanding recording features whereas the Allen & Heath ZEDi-10FX, despite focusing on manual controls, still includes a high-quality USB interface for simple recordings.
If my main focus is live performances rather than home studio work, which mixer should I consider?
If you're more focused on live performances then you might lean more towards using an Allen & Heath ZEDi-10FX. Its compact size paired with robust features like built-in effects unit makes it ideal for enhancing live sounds on-the-go. However, if you do plan to record those performances too then considering Tascam Model 12 might not be bad idea due to its superior capturing capabilities at high sampling rates.
Buyer's Guide: Important Things To Consider & Look Out For When Buying A Mixer
1. Determine the Purpose of Your Studio Mixer
First things first, what do you plan to use your studio mixer for? Are you going to be primarily focused on music production, or is live sound the name of your game?
Maybe you are more inclined towards studio recording. By determining your purpose from the get-go, you can pinpoint exactly what kind of mixer you need.
A simple analog mixer might work perfectly if live performances are your jam, while a digital mixer may suit you better for intricate music production and studio recordings.
2. Understand the Difference Between Analog and Digital Mixers
You've probably heard these two terms tossed around quite a bit - analog mixers and digital mixers. But what's really the difference between them?
To put it simply, an analog mixer uses physical circuitry to control sound whereas a digital mixer, which is typically equipped with an audio interface, manipulates sound digitally via software.
For beginners or folks looking for something more straightforward, an analog mixer might just be ideal.
If however, advanced features like DAW integration and onboard effects fascinate you more - going digital could be worth considering.
3. Consider Input and Output Requirements
Another key consideration is how many inputs and outputs (I/O) will be required in your mixing console setup.
Are we talking about solo endeavors or multitrack recording with several instruments at once?
The more channels being used simultaneously in a session means there will be a higher I/O requirement on the console!
So ensure your selected device has enough connectivity options to meet this prerequisite.
4. Don't Overlook DAW Integration
Digital Audio Workstation (DAW) integration, although not always essential depending on how one works, can significantly enhance workflow efficiency when producing music or managing multitrack recordings in a studio setting.
Look out for consoles that come with easy-to-use interfaces that seamlessly integrate into any DAW environment - from Pro Tools to Logic Pro X to Ableton Live.
5. Decide Between Integrated vs Standalone Audio Interface
A decision point that often confuses many buyers relates to whether buy a mixing console with an integrated audio interface or purchase them separately as standalone products?
A built-in 'audio interface'. An all-in-one solution offers convenience as it takes care of both analogue signal processing (done by the console) and conversion of those signals into digital ones that can be processed further by software applications (handled by audio interface).
Conversely though having separate components means replacement becomes easier if part gets damaged – instead replacing whole system just replace faulty component.
6. Choose Appropriate Connectivity Technology
Deciding between USB FireWire Thunderbolt etc. largely depends personal needs budget
Existing devices consider compatibility new gear buying USB commonly found affordable "plug-and-play" perfect beginners advantage huge data transfer rates allowing latency-free real-time monitoring even complex multitrack sessions.
If wish invest little extra money recommend considering Thunderbolt interfaces provide bandwidth superfast data transfer ensuring smooth operation regardless big project
7. Inspect On-Board Features Capabilities
Last final factor inspecting contents specifically functionality features offer total number channels phantom power EQ strips onboard effects stuff like this.
Do need channel strip every input bus routing options plus compressor limiter specific channel. You'll answer questions assess right pick.
Happy Shopping!
About Author
Lyrics
Please save some lyrics first.