You're ready to make a big purchase, but you're having trouble deciding between these two powerhouses, the Allen & Heath ZEDi-10FX and the Mackie Mix Series Mix8.
Trust me, I know how difficult that decision is... especially if you have no plans on whipping out that dreaded return postage label!
You know how the saying goes, buy right, buy once! Or something like that...
Either way, I've got you covered!
I've broken down the good, the bad and the ugly of these babies, so providing you have a clear idea of exactly what you plan on doing with it, you will have a clear idea on which one is best for you, by the end of this article.
Let get into it...
At A Glance:
Allen & Heath ZEDi-10FX
Allen & Heath ZEDi-10FX Pros & Cons
Pros:

Well built
Good sound
Solid preamps and EQ
Has 4 track USB out for multitracking
Clean preamps
Low noise floor
Easy to set up with Windows 10 Professional
Can be used with games and recording software without issues

Cons:

No per-track mute button
No per-track faders
Complicated and lacking advanced routing
Main outs are XLR but there are no TRS main outs
Monitor outs are RCA
Odd form factor with wasted space and cramped middle
Poor onboard FX
Not the cheapest multitrack mixer on the market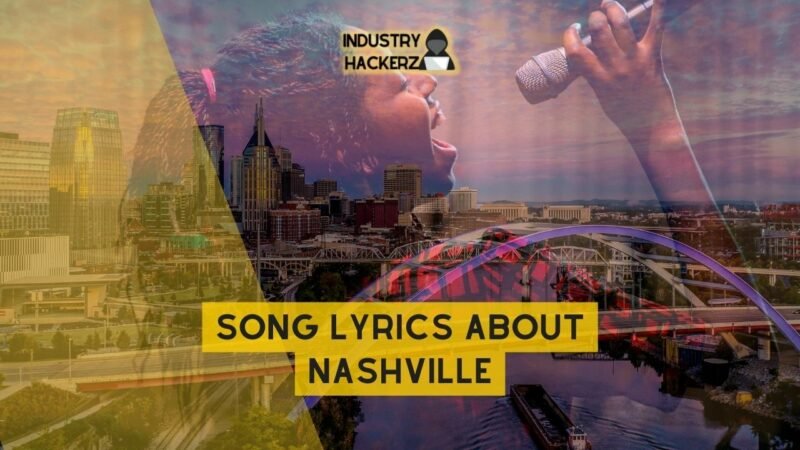 You Should Read This Next!
Mackie Mix Series Mix8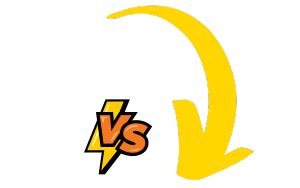 Mackie Mix Series Mix8 Pros & Cons
Pros:

Excellent for mixing 3 devices for monitoring or output without any audio noise.
Good value for money, especially for an introductory sound mixer.
Requires minimal tuning once set up correctly.
Can accommodate multiple devices with different settings.
Compact and doesn't get too warm, so it doesn't need to be unplugged when not in use.
Works well for streaming, mixing computer and TV audio into one device for headphones.
No distortions or audio interference.
Easy to set up, making it ideal for beginners.
Has plenty of headroom when set up correctly.
Comes with phantom power, enough to power a Bluetooth receiver.
3 band eq is nice and simple, and can be used over the eq on powered speakers.
Very small and portable, ideal for adding flexibility to a powered speaker or for live streams.

Cons:

Price point may be high for some.
Only 5-channel, limiting the number of devices that can be plugged in.
Controls both L and R audio at the same time, requiring different device slots for separate audio level control.
Doesn't have a power switch, which could potentially lead to damage if power cycled frequently.
May require additional adapters and cables for certain uses.
Not a powered mixer, requiring an amp and speakers or a powered speaker.
Missing channels on the mix 8, with the extra channels on the aux return not specified in the paperwork that comes with the mixer.
Has only 1 aux send, which may not be ideal for stage monitors.
If more channels are needed, a larger mixer may be required.
Key Differences Between The Allen & Heath ZEDi-10FX And The Mackie Mix Series Mix8
The main differences between Allen & Heath ZEDi-10FX and Mackie Mix Series Mix8 are found in their features, channel availability, and suitability for different usage scenarios.
Allen & Heath ZEDi-10FX stands out with its excellent sound quality and built-in effects.
It is equipped with a 4 x 4 USB audio interface that makes multi-track recording from the mixer to a computer seamless.
The mixer has 4 mic/line inputs, 2 stereo channels, and offers the robustness and hands-on control characteristic of an analogue mixer.
In contrast, the Mackie Mix8 offers more input channels with a total of 8. Known for its high-headroom and low-noise performance, it exudes proven reliability in a compact format.
This model is designed with high-quality components encapsulated in a rugged metal chassis.
ZEDi-10FX: Lighter, smaller size ideal for live use. Sound quality slightly superior to other cheaper mixers.
Mackie Mix8: More channels available making it suited to straight-forward applications.
For home studio use, users prefer the Allen & Heath ZEDi-10FX, largely due to its superior sound quality coupled with additional features like sound effects and interface capabilities.
In live performance settings such as small intimate sets or acoustic environments, the Mackie Mix8> proves sufficient.
However, if your requirements demand more inputs or complex recording needs then Allen & Heath's offering may be more fitting.
Conclusively,
If you want more channels coupled with simpler operation alongside reliable performance; opt for Mackie Mix8.
If superior sound quality paired with added built-in effects plus recording capability appeals to you; go for Allen & Heath ZEDi-10FX.
Ultimately your choice would boil down to your specific need or application.
| Features | Allen & Heath ZEDi-10FX | Mackie Mix Series Mix8 |
| --- | --- | --- |
| Quality | High-level audio and build quality, separate internal channel boards, Neutrik connectors and every pot fixed to the chassis | Standard |
| Preamps | GS-Pre XLR microphone preamps, provides exceptionally low noise, massive headroom and plenty of clean gain | Standard |
| HiZ connections | Two HiZ connections for direct connection of high impedance sources such as electric, electro-acoustic or bass guitars and most clip or stick-on pickups for acoustic instruments | Not specified |
| High Pass Filter | 100Hz High Pass Filter on every mono input | Not specified |
| EQ | 3-band MusiQ EQ | 3-Band EQ |
| FX | Built-in, studio quality multi-FX unit provides 61 different, tweakable FX types | Not specified |
| USB Interface | Built-in, high quality, 96kHz 4x4 USB interface | Not specified |
| Inputs | 4 x Mic/Line Inputs, 2 x Stereo ( 2 Left, 2 Right), 2 USB Audio | 2 Mic/Line Inputs, 2 Stereo 1/4" Line Inputs |
| Other Features | Not specified | 1 Aux Send with Stereo 1/4'' Returns, Stereo RCA Tape Inputs & Outputs, Pan, Level & Overload Indication |
What You Need To Know About Allen & Heath ZEDi-10FX
The
Allen & Heath ZEDi-10FX
is a compact mixing console that offers high-quality audio.
This mixer uses the same technology found in big, fancy touring consoles but packages it all into a smaller size that's easier to manage.
One cool thing about this mixer is its GS-Pre XLR microphone preamps.
These are developed from those featured in the highly acclaimed GS-R24 studio console and provide very low noise levels with lots of headroom, giving you lots of clean gain for a full, warm sound.
This helps make any microphone sound its best.
The ZEDi-10FX also has two HiZ connections that let you connect directly to things like electric guitars or bass guitars without needing a separate DI box. That's super convenient!
This mixer also lets you sculpt your sound with ease thanks to its 100Hz High Pass Filter on every mono input and 3-band MusiQ EQ system. You can cut or boost high, mids and lows to get the tone your want.
One feature that really stands out is the built-in multi-FX unit which provides 61 different, tweakable FX types like reverbs, delays and modulation effects - all studio quality!
It also includes a high-quality, 96kHz 4x4 USB interface which makes it easy to capture or stream your whole mix or individual channels with ease - even from mobile devices such as tablets or smartphones.
The Allen & Heath ZEDi-10FX offers four Mic/Line Inputs plus two stereo inputs, making it versatile enough for various audio setups.
My 1 Month Review Of The Allen & Heath ZEDi-10FX
My Current Go-To Mixer
I've been using the Allen & Heath ZEDi-10FX for a month now, and I can't tell you how much easier it has made my life.
Starting from scratch, the set-up process was smooth sailing. I didn't experience any of the glitchy software or dodgy connection issues I've had with other mixers.
An All-Rounder
I was really impressed by the number of inputs and outputs this little beast has. With four mic/line inputs and two stereo inputs, it's versatile enough to handle most of my needs.
Plus, there are XLR outputs for main speakers and additional TRS jack outputs for monitors or extra speakers.
For all-day sessions, this mixer doesn't even break a sweat. It's sturdy enough to be knocked around a bit (not that I'd recommend it!) and doesn't overheat after hours of use.
High-Quality Sound Effects
The built-in effects engine is pretty neat too! It offers some good reverb options that give a polished finish to any track, without overwhelming its natural sound.
On top of that, the EQs on each channel provide a great way to shape sound profiles without sounding artificial or forced.
A Bit on Portability...
It's worth noting that while this mixer isn't exactly tiny, it is still manageable in terms of portability.
It fits into my backpack quite comfortably which makes transporting it between gigs easy-peasy.
The build quality is simply outstanding. The tough metal casing ensures that it holds up well even during transportation.
In Summary...
Sure, there are certainly cheaper mixers out there but when you factor in value-for-money…
Well let's just say you're getting a lot more than what you're paying for with the Allen & Heath ZEDi-10FX.
After using it for about a month now, I can confidently say this mixer can handle anything I throw at it!
What You Need To Know About Mackie Mix Series Mix8
The
Mackie Mix Series Mix8
is a compact mixer equipped with the essential tools you need to get the best from your audio. Ideal for performances, recording, and content creation on-the-go.
This mixer features two microphone or line inputs along with three-band EQs, so you can fine-tune your sound with ease.
This helps to ensure that vocals and instruments shine through perfectly in any mix.
For versatile connectivity, there are also two 1/4" stereo line inputs that come complete with their own three-band EQs.
This means you can connect a variety of devices like keyboards or guitars and tweak their sound independently.
A handy Aux Send function is included which allows you to send audio from any channel to monitors or effects processors. This is returned via stereo 1/4'' inputs for easy monitoring.
The Mackie Mix8 also has Stereo RCA Tape Inputs & Outputs that allow for easy recording and playback from devices like CD players or tape decks.
Look out for the Pan, Level & Overload Indication features. They help you watch out for and manage level peaks preventing accidental distortion in your sound.
In all, this Mixer offers a professional sound quality whilst being simple enough even beginners can use it without getting lost in complex functionality.
My 1 Month Review Of The Mackie Mix Series Mix8
After a month of testing the Mackie Mix Series Mix8, here are my thoughts;
Product Overview
The Mackie Mix Series Mix8 is small and compact, but don't let its size fool you. This 8-channel mixer packs quite a punch.
It's been the perfect tool for my home studio set up over the last month, helping me to level up my audio game.
Sleek Design
I have been pleasantly surprised by its sleek design and premium build quality.
The mixer has a solid feel to it with smooth sliding faders and sturdy knobs.
Additionally, despite its compact size, the layout is quite intuitive and I found it super easy to use - even at first glance.
Quality Performance
In terms of audio performance, I continue to be impressed by this little guy.

The mixer offers clean sound quality without any discernible noise or interference which is an absolute must for me.
It also features phantom power support which was invaluable when I connected my condenser microphone.
Feature Set
Speaking of features, let's just say the Mackie Mix series Mix8 definitely does not disappoint.
Here are some of my favorites:
Panorama control: An essential feature that allows me to experiment with spatial placement in the stereo field.
Aux sends: These have come in handy many times for feeding signal into external processors like reverbs.
EQ on every channel: Not often found on mixers at this price point. It allows me to sculpt each sound source precisely.
Few Shortcomings
As much as I am loving this mixer there are a few drawbacks.
The most significant one being that there are only two XLR inputs – limiting if you're thinking about using multiple mics or specific audio gear.
I also found that having only one aux send could be limiting when dealing with more complex routing needs.
Overall though, after a month of using the Mackie Mix Series Mix8 I can confidently say that it has exceeded all expectations in terms of performance and usability.
This little wonder has definitively turned into an integral part of my home studio set-up!
Who The Allen & Heath ZEDi-10FX Is For & Why You Might Choose It Over The Mackie Mix Series Mix8
The Allen & Heath ZEDi-10FX is a solid choice if you're someone who values quality build, superior sound, and high-performing preamps and EQ.
This mixer has its place among some of the best studio mixers available today.
If you are a novice in the realm of mixers, you might appreciate the multi-track USB output features.
But that's not all. For seasoned electronic musicians or those seeking more advanced routing options, this mixer might not be as flexible as some others in its range.
Some key considerations about this product include:
Clean preamp quality outperforming comparable models like Mackie VLZ 402, Zoom H4n Pro 2016 edition, Tascam DR100 MKii.
No per-track mute button and no per-track faders. Not ideal if you require gradual transitions across tracks.
More intricate routing on this mixer can be both complex and lacking for some users.
Main outs are XLR but lack TRS main outs. The monitor outs are RCA which may not suit everyone's setup.
You might find the form factor slightly awkward with a lot of wasted space around the edges leading to cramped knob placements.
However, let's not overlook that it offers an easy setup experience especially with Windows 10 Professional, without any need for driver installations unless issues arise.
In terms of cost-efficiency, while it was perhaps once regarded as one of the lowest-cost multi-track mixers on the market, other models such as Soundcraft Notepad 12FX now offer a competitive price point along with similar four-track capabilities.
Taken together, all these aspects make Allen & Heath ZEDi-10FX a compelling option depending on your specific needs and preferences within audio mixing.
Who The Mackie Mix Series Mix8 Is For & Why You Might Choose It Over The Allen & Heath ZEDi-10FX
For Audio Enthusiasts and Streamers
The Mackie Mix Series Mix8 is a compact audio mixer that delivers the quality and versatility you need.
If you're an amateur audio engineer, a live streamer, or even an audio enthusiast who's seeking an easy-to-use but effective device that can mix multiple inputs without interference, this is for you.
Get Your Money's Worth
While some may find the price point somewhat high, it's worth noting that with Mackie Mix8, value goes hand in hand with cost.
It offers a range of features that are ideal for introductory sound mixing and requires little tuning once set up.
Key Features
• 5-Channel mixer: Allows three devices to be plugged in simultaneously
• Incorporate additional devices: Cheating in two audio devices with Tape setting
• Decent output options: Main Out mixes the three devices to L and R Mono; Phones output for monitoring in stereo
• No noise or distortion: Delivers clean sound out of the box
However, do note its limitation that both Left and Right audio on any slotted device cannot be controlled independently.
Suitability for Live Streaming
As a streamer who yearned to mix computer audio and TV audio into one output for my headphones, I found Mackie Mix8 perfect.
Some extra cables and adaptors might be required but this compact mixer has delivered outstandingly.
It outperformed other cheaper mixers available online which had issues like strange hums or distortions that couldn't be fixed by adjusting settings.
The result? Clean, flawless sound straight from the box without hassles.
Not a Powered Mixer
Contrary to some misconceptions out there, this is not a powered mixer. It doesn't have built-in amplifiers, so you'd require an amp and speakers or powered speaker separately.
Download The Manual
You should download its manual before using it.
This comprehensive guide includes block diagrams showing how everything is routed inside the console which answers certain queries like where those two extra channels on the mix 8 are - they're on the aux return.
Whether you're looking for something to add more flexibility to your powered speaker setup or need a small console for live streams - consider Mackie Mix Series Mix8 as your reliable companion.
If the Allen & Heath ZEDi-10FX and Mackie Mix Series Mix8 didn't quite hit the mark for you, no worries. I've got some other comparisons you might find more fitting.
For instance, you can check out my detailed comparison of the Allen & Heath ZEDi-10FX vs PreSonus StudioLive AR8c.
Alternatively, you can look at my post comparing the Allen & Heath ZEDi-10FX with Soundcraft Signature 10 Mixer.
Still not what you're looking for? There's also a breakdown of Allen & Heath ZEDi-10FX versus Behringer Xenyx 802 or even a comparison between Allen & Heath ZEDi - 10FX and Mackie ProFXv3 Series.
Remember, there's plenty of options in your quest to find the perfect sound mixer!
FAQs
What kind of connectivity options does the Allen & Heath ZEDi-10FX and Mackie Mix8 offer?
The Allen & Heath ZEDi-10FX features a 4 x 4 USB audio interface which allows easy multi-track recording directly to your computer. However, explicit details about other types of connectivity options are not mentioned in the information provided. On the other hand, Mackie Mix8 does not specify any unique connectivity features, which is something a potential buyer may need to consider depending on their preference or requirements.
How portable are the Allen & Heath ZEDi-10FX and Mackie Mix8 for live performances?
The Allen & Heath ZEDi-10FX has been noted as lighter and smaller than most mixers in its range, making it preferable for mobile live use. The size and weight of the Mackie Mix8 were not specified but given its compact format, it could be assumed to also have an element of portability suitable for different sets or acoustic environments.
In terms of sound quality, how do these two mixers compare?
Both mixers boast high-quality sound performance but some users have regarded ZEDi's sound quality as slightly superior compared to cheaper mixers in the market including potentially the Mackie Mix8.
Which mixer would be better suited for more complex recording needs?
If you're looking at complex recording needs involving multi-track recordings then your best bet would be with Allen & Heath's offering (ZEDi). With built-in effects and advanced interface capabilities that allow direct multi-track recordings from mixer to computer; this should cater perfectly for such requirements.
Buyer's Guide: Important Things To Consider & Look Out For When Buying A Mixer
1. Determine Your Studio's Needs
Before you can dive head-first into the world of studio mixers, you need to pinpoint exactly what your specific needs are.
Do you require a digital mixer that can handle multi-track recording with ease, such as the ZEDi-10FX from Allen & Heath?
Or does a simple, straightforward analog mixer suit your style better? How many channels do you anticipate needing?
And just how much desk real estate can you dedicate to a mixing console? These are all questions worth pondering before making your purchase.
2. Choose Between Analog and Digital Mixers
Once you've established what your requirements are, it's time to pick between an analog or digital audio mixer.
It's an essential decision since it directly impacts the type of sound produced and user interface available.
Analog mixers offer hands-on control with physical knobs and sliders and often provide warmer sounds than their digital counterparts.
On the other hand, digital mixers come with advanced features such as preset storing, effects processing and more – did I mention how crisp their sound output is?
3. Consider The Channel Count
The amount of channels on your mixer is another critical aspect to consider in aligning with your needs.
For smaller studios or solo musicians, a small format mixer like the simple yet effective Mackie Mix Series Mix8, providing 8-channels may suffice!
On the flip side, for larger productions or ensemble recordings, investing in a console with more extensive channel count would be wiser.
4. Don't Forget About Connectivity Options!
In our digitally driven era, having multiple connectivity options is essential - hence why considering USB-enabled mixers could be beneficial!
Take for example Allen & Heath's ZEDi-10FX—a USB mixer that doubles as an audio interface—allowing seamless integration with any computer device.
5. Evaluate Built-in Effects and Equalizers
To add extra dimension to your audio production don't undervalue built-in effects such as reverbs or choruses that come packed within some studio mixers!
Moreover, see if one has been fitted with an equalizer section - these allow finer control over frequency bands helping shape up tracks beautifully!
6. Size Matters – Go Compact!
When selecting a studio mixer remember space allocations - no one wants bulky equipment consuming too much space!
Opt for something compact that won't overwhelm but still delivers quality performance – think along lines like 'compact' not necessarily meaning 'underpowered'.
7. Quality Over Price Tag
While budget plays its part not forget about quality!
It's tempting scooping cheaper models however they might compromise overall durability functionality later down line professional-grade brands like Allen & Heath Mackie Mix Series proven reliable performers music scene years producing high-quality gear consistently worth shelling little extra – remember quality = longevity!
So there have it folks journey purchasing perfect studio mixer doesn't daunting remember assess scenario details importantly have fun exploring different possibilities offered by technology tuned musical masterpieces generate using stellar new gear good luck happy mixing!
About Author
Lyrics
Please save some lyrics first.