You're ready to make a big purchase, but you're having trouble deciding between these two powerhouses, the Allen & Heath ZEDi-10FX and the Behringer Xenyx 1204USB.
Trust me, I know how difficult that decision is... especially if you have no plans on whipping out that dreaded return postage label!
You know how the saying goes, buy right, buy once! Or something like that...
Either way, I've got you covered!
I've broken down the good, the bad and the ugly of these babies, so providing you have a clear idea of exactly what you plan on doing with it, you will have a clear idea on which one is best for you, by the end of this article.
Let get into it...
At A Glance:
Allen & Heath ZEDi-10FX
Allen & Heath ZEDi-10FX Pros & Cons
Pros:

Well built
Good sound quality
Solid preamps and EQ
4 track USB out for multitracking
Clean preamps
Low noise floor
Easy setup with Windows 10 Professional
Can be used in a variety of applications without issue

Cons:

No per-track mute button
No per-track faders
Complicated and lacking advanced routing
Main outs are XLR but there are no TRS main outs
Monitor outs are RCA
Odd form factor with wasted space and cramped knobs
Poor quality onboard FX
Not the lowest cost multitrack mixer on the market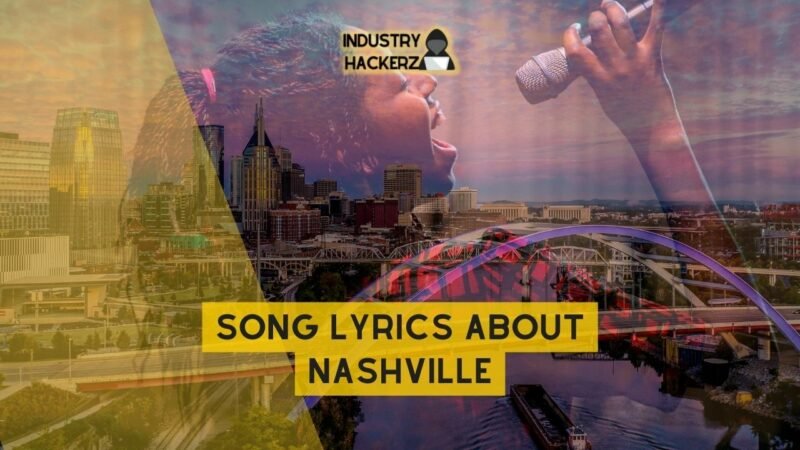 You Should Read This Next!
Behringer Xenyx 1204USB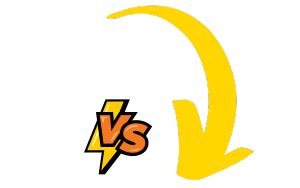 Behringer Xenyx 1204USB Pros & Cons
Pros:

Functions perfectly even when powered on 24/7.
Affordable price for the features it offers.
Preamps in the board are better than expected and add warmth to the audio.
Built-in compressors work well, especially for live events.
EQ is decent for the price of the board.
AUX and FX channels are wonderful and the on-board sound effects are good.
Ability to mute and use pre-fader listen to set levels correctly.
Features single knob compressors, EQ's for each channel, and AUX/FX sends with an on-board FX processor.
Current model comes with built-in USB and compressors on the mic channels.
One knob compressors work well when set correctly.
Internal USB works well.
Great mixing console for the price.
Has a better 12 step VU meter than the X1204USB.

Cons:

Faders crackle when used and mute/unmute buttons can be sticky.
Installing the official Behringer drivers for Windows 7 caused system instability and reduced recording and playback modes.
USB interface is difficult to control with no volume controls, no EQ, and inability to use fx/aux on it.
USB interface does not support 96khz on the USB bus.
AUX channel is attached to the master mix, limiting its use.
Preamps could use another 20db gain and are noisy.
Inconsistent performance with different settings required for the same mic.
Unbalanced, requiring panning to center the stereo image.
Windows keeps resetting to the internal sound card.
Key Differences Between The Allen & Heath ZEDi-10FX And The Behringer Xenyx 1204USB
The main differences between Allen & Heath ZEDi-10FX and Behringer Xenyx 1204USB are rooted predominantly in their unique features, overall popularity, and the specific needs of the user.
The Behringer Xenyx 1204USB, with over 500+ reviews, is a popular choice among users. The standout features of this model include:
Six channels making it ideal for mixing live audio or recording in small home studios.
XENYX preamps that deliver high-quality output comparable to more expensive stand-alone mic preamps.
These features make it well-suited for users seeking simplicity in operation.
The Allen & Heath ZEDi-10FX, on the other hand, is known for a more robust feature set that appeals particularly to those with smaller home studio setups.
Key characteristics of this model comprise:
A compact mixer providing the robustness and hands-on control typical of an analogue mixer.
A high-quality 4 x 4 USB interface coupled with an outstanding multi-model FX unit.
Four microphone/line inputs, two dual stereo inputs, hi-pass filter, three-band EQ, XLR main output, one Aux output, one FX output and USB functionality.
This rich array of features makes it essentially appealing to those seeking more flexibility including USB connectivity.
In summary, while both mixers have their strengths, your final decision should hinge on your specific requirements - be it the number of channels needed or your preferred type of connectivity.
If popularity and easy operation are important factors to you, you might lean towards The Behringer Xenyx 1204USB.
However if you're hunting for a richer feature set including robust USB connectivity then The Allen & Heath ZEDi-10FX would be more appropriate.
| Features | Allen & Heath ZEDi-10FX | Behringer Xenyx 1204USB |
| --- | --- | --- |
| High-level audio and build quality | Yes | Not specified |
| Separate internal channel boards | Yes | Not specified |
| Neutrik connectors | Yes | Not specified |
| GS-Pre XLR microphone preamps | Yes | Not specified |
| HiZ connections | Yes | Not specified |
| 100Hz High Pass Filter | Yes | Not specified |
| 3-band MusiQ EQ | Yes | 3-b EQ Per Channel |
| Built-in, studio quality multi-FX unit | Yes | Built-in FX |
| Built-in, high quality, 96kHz 4x4 USB interface | Yes | 8-channel USB Mixer |
| Driverless class compliant | Yes | Not specified |
| Inputs | 4 x Mic/Line Inputs, 2 x Stereo ( 2 Left, 2 Right), 2 USB Audio | Not specified |
| One-knob Compression | No | Yes |
| Aux Sends | Not specified | 2 Aux Sends |
| Busses | Not specified | 2 Busses |
What You Need To Know About Allen & Heath ZEDi-10FX
The
Allen & Heath ZEDi-10FX
is a compact mixer that is the perfect solution for high-quality audio needs.
It's built with the same top-notch features as A&H's larger touring consoles, showcasing separate internal channel boards, sturdy Neutrik connectors, and every pot firmly attached to the chassis.
This mixer highlights GS-Pre XLR microphone preamps, developed from those in their highly praised GS-R24 studio console.
These preamps offer extremely low noise and substantial headroom while still providing plenty of clean gain for a full, warm sound that will make any microphone shine.
The mixer also includes two HiZ connections for plugging in high impedance sources like electric guitars or bass guitars directly without needing an additional DI box.
The ZEDi-10FX also comes with a 100Hz High Pass Filter on every mono input to help remove unneeded low frequencies.
Plus, its 3-band MusiQ EQ lets you cut or boost highs, mids and lows to achieve your desired tone easily.
One of its stand-out features is its built-in multi-FX unit offering 61 different FX types like reverbs, delays and modulation with tap tempo control.
These aren't your average compact mixer FX; they use algorithms entirely developed by A&H's DSP experts.
This model comes equipped with a high-quality 96kHz 4x4 USB interface that makes it super easy to capture or stream your mix or individual channels.
And because it's class compliant without needing drivers, you can connect not only Mac and Windows computers but many mobile devices too!
The Allen & Heath ZEDi-10FX offers four Mic/Line Inputs, two Stereo (2 Left, 2 Right), and two USB Audio inputs giving you all the versatility you need for any audio project.
My 1 Month Review Of The Allen & Heath ZEDi-10FX
My Initial Thoughts
Wow! What a game-changer! After having the Allen & Heath ZEDi-10FX for just over a month, I have to say it's been an incredible addition to my setup.
The Aesthetics and Build
It's hard not to appreciate the durable build. I've worked with several mixers before but this one feels solid.
It's clear that a lot of attention has been put into the design and manufacturing of this piece.
The knobs and faders are sturdy and certainly feel like they can withstand my day-to-day usage without issue.
Connecting My Gear
Getting everything hooked up was practically a breeze.
In fact, I found that the ZEDi-10FX makes connection so simple and straightforward that it didn't take me long at all to get up and running - perfect for those jam sessions where time is of the essence!
Sound Quality
This is where things get real exciting…The sound quality is absolutely phenomenal!
The preamps offer such clean audio capture while providing excellent headroom. Plus, there's hardly any noise at all, even when cranking up the gain.
• Preamps offer clean audio capture
• Excellent headroom
• Minimal noise
Versatility
The versatility of this mixer is another reason why it shines – from studio recording sessions to live performances, it never lets me down.
It's compact enough for easy transportation but still loaded with enough features to handle any gig or session.
• Suitable for studio recordings and live performances
• Compact yet feature-loaded
Built-in Effects
I also love having access to built-in effects; it adds an extra layer of creativity without needing more equipment.
And let me tell you, these effects are nothing short of fantastic - they're tasteful, usable right out of the box, and add just the right touch to my mixes.
Digital Audio Workstation Integration (DAW)
The ZEDi-10FX isn't just a great standalone mixer; its integration with my digital audio workstation (DAW) was unbelievably seamless.
With its USB interface allowing 4x4 recording directly into my DAW – talk about efficiency!
Overall? I'd say this little beast packs a punch in every department: build quality, usability, sound quality - you name it!
The Allen & Heath ZEDi-10FX has certainly exceeded all my expectations.
What You Need To Know About Behringer Xenyx 1204USB
The Behringer Xenyx 1204USB is a versatile 8-channel USB mixer, perfect for everything from podcasts to small band performances.
Its one-knob compression feature makes controlling the sound of your mix easy.
Each channel has a 3-band EQ for shaping the tone, plus two aux sends for adding extra equipment or effects.
Let's not forget about the built-in FX! This fancy feature adds that extra oomph to your sound without needing extra plugins or gear.
The practical design includes two busses which allow the signal to be routed and organized efficiently.
Now, what sets this mixer apart is its USB interface. It's like having a recording studio right on your desk, as you can connect it directly to your computer and start creating high-quality digital audio in no time!
For more details and specifications, check out the official Behringer Xenyx 1204USB page.
My 1 Month Review Of The Behringer Xenyx 1204USB
After a month of testing the Behringer Xenyx 1204USB, here are my thoughts:
Sound Quality
Incredible. That's the first word that comes to mind with this mixer. The preamps deliver a clean, clear sound and the EQ is super accurate.
There's no noticeable noise even with my gain turned all the way up on my SM58.
Build Quality
I was slightly skeptical of the plastic chassis, but it has proven to be sturdy and reliable in day-to-day use. No issues so far - much better than I expected.
User Experience
The Xenyx preamps and 'British' EQs, though seemingly marketing gimmicks, work really well. I can add nice warmth to vocals or boost high frequencies without any harshness.

I also appreciate the placement of controls on this mixer - everything feels intuitive and user-friendly.
Nifty Features
There are features that I didn't think I'd need, yet now can't live without like:
The USB functionality . It's such a breeze for direct recording into my computer.
The onboard Fx processor . Initially, I thought it was just an add-on feature but I've been blown away by its quality! It has added depth to my recordings.
The separate control room outputs are mighty handy for checking playback while recording.
A Few Gripes
While overall experience has been positive, there are some issues worth noting:
First off is the lack of an ON/OFF switch. Seems like a minor thing but once you get used to having one, you miss it deeply.
Secondly, faders would have been nicer than knobs for volume control as they provide better visual feedback.
Overall, after a month of use, I'm very satisfied with this mixer's performance. It offers great value considering its features and sound quality comparative against higher-priced options.
For anyone looking for an affordable yet powerful mixer for small home studio setups; Behringer Xenyx 1204USB is one worthy contender!
Who The Allen & Heath ZEDi-10FX Is For & Why You Might Choose It Over The Behringer Xenyx 1204USB
The Allen & Heath ZEDi-10FX might be the perfect choice for you if you're a beginner or intermediate-level engineer or musician who values excellent sound quality and durability.
The ZEDi-10FX is known for its solid build, great preamps and EQ, and 4 track USB out for multitracking. Thus, ensuring that your mix sounds professional right from the start.
However, it's important to note that this mixer lacks some features like per-track mute buttons and faders.
If these are essential elements of your workflow, you may find this mixer limiting.
It's availability of advanced routing options is also quite complicated which can pose a challenge if you frequent electronic music production or employ multiple effects.
ZEDi-10FX's preamps stand out in comparison to other devices on the market due to their superior sound quality and low noise level.
This means that even when cranked up high, the noise floor remains impressively low – something that can't be said about many other mixers within its price range.
One issue that has been raised by users is the perceived 'low USB output'.
However, this isn't really a problem: all you need to do is press down on the M1 M2 L R USB routing option button and raise your main mix fader level above 0.
Additionally, while it was once regarded as one of the lowest cost multi-track mixers on the market – there are now cheaper options available such as Soundcraft Notepad 12FX which also offers 4 track recording.
Overall though, setting up ZEDi-10FX couldn't be easier – particularly if you're using Windows 10 Professional. There's no need to install drivers unless problems arise later down the line.
Though some people have criticised certain aspects of its design including form factor and layout (finding it oddly shaped with lots of wasted space around edges), these are largely subjective criticisms which won't necessarily apply to everyone.
Lastly, take note that the Allen & Heath ZEDi-10FX is listed among our top 10 selection for best studio mixers in today's market.
Who The Behringer Xenyx 1204USB Is For & Why You Might Choose It Over The Allen & Heath ZEDi-10FX
Behringer Xenyx 1204USB is designed for individuals who require a reliable and versatile mixer for various audio needs.
It's particularly suited to podcasters, musicians, and people managing conference calls with multiple audio inputs.
Why might you choose to buy this mixer?
The Xenyx preamps offer impressive sound quality with ample headroom, making it perfect for various types of microphones.
It comes equipped with inbuilt single-knob compressors, which are excellent for live events.
This mixer boasts a feature-rich design including an EQ for each channel and AUX/FX sends, topping it off with an impressive on-board FX processor.
Many users have found that it offers good value for money, considering that it provides more features than a standard USB preamp but at only a marginally higher price.
What should you consider before buying the Xenyx 1204USB?
Some users report an inadequate gain on the preamps which may not be suitable for all voice-over work.
Inconsistent performance - each channel might require different settings even when using the same microphone.
The USB interface has limited control options.
Based on the reviews, here are some tips and potential issues:
You may not want to install the Behringer drivers if you have Windows 7 as they can cause system instability.
The onboard USB is functional but lacks easy control or configuration options.
The AUX channel output is tied to the master mix, potentially limiting its use depending on your specific needs.
In summary, if you're looking for a reliable, feature-packed audio mixing solution at an affordable price point, the Behringer Xenyx 1204USB could be just what you're after.
However, make sure its limitations align with your individual needs before making a purchase decision.
I love comparing and contrasting different products to help you make the best decision for your needs.
If the two audio mixers I detailed in this post, the Allen & Heath ZEDi-10FX and Behringer Xenyx 1204USB, aren't quite hitting the mark for you, I have other detailed comparisons that might suit you better.
You might want to explore how the Allen & Heath ZEDi-10FX stacks up against Mackie Mix Series Mix8.
Alternatively, check out my head-to-head comparison of the Allen & Heath ZEDi-10FX and PreSonus StudioLive AR8c.
There's also a great piece that pits Allen & Heath ZEDi-10FX against Soundcraft Signature 10 Mixer or perhaps you'd like to see how the Allen & Heath ZEDI-i0FX fares versus Behringer Xenyx 802.
Whichever comparison suits your needs best, I hope my insights will guide you in making an educated investment in your audio setup.
FAQs
What makes the Behringer Xenyx 1204USB a popular choice amongst users?
The Behringer Xenyx 1204USB mixer's popularity can generally be attributed to its simplicity and quality. Users appreciate the ease with which they can mix live audio or record in home studios, making it a great option for beginners or hobbyists. Additionally, the XENYX preamps of this mixer are known for their high quality, even when compared to more expensive stand-alone mic preamps.
How does the Allen & Heath ZEDi-10FX cater to smaller home studio setups?
The Allen & Heath ZEDi-10FX is particularly suited for smaller home studio setups because of its compact size and feature set. Its robustness combined with hands-on control mimics an analogue mixer while also having a high-quality USB interface and an excellent multi-model FX unit. It also offers multiple input options including four microphone/line inputs and two dual stereo inputs.
I am looking for versatile connectivity options, which one should I pick?
If you require flexible connectivity options, then the Allen & Heath ZEDi-10FX might be more suitable. Apart from basic microphone/line inputs, it comes with hi-pass filter, three-band EQ, XLR main output along with Aux output and FX output making it ideal for those who need versatility in their setup.
I am new to audio mixing - will I find any of these mixers difficult to use?
As a beginner in audio mixing field, you might find both mixers quite accessible but will probably lean more towards the Behringer Xenyx 1204USB. Its popularity has been largely due to how easy it is to operate – enabling users to mix live audios or record in home studios without much difficulty.
Buyer's Guide: Important Things To Consider & Look Out For When Buying A Mixer
1. Determine the Type of Mixer You Need
There are multiple types of studio mixers available, each with their unique strengths.
For example, a digital mixer offers more flexibility and features like built-in effects processor, making it ideal for professionals.
On the other hand, an analog mixer, such as the Allen & Heath ZEDi-10FX or Behringer Xenyx 1204USB fits beginners or those looking for a classic touch.
2. Assess Your I/O Requirements
The type and number of input/output channels you need should dictate your choice of a recording console.
If you're merely planning to record vocals and acoustic guitar simultaneously or run a podcast, something small like Behringer Xenyx 1204USB featuring four mic inputs will do just fine.
In contrast, if you are managing many sources simultaneously in playing music live or in studio sessions, you may want to consider something bigger like the Allen & Heath ZEDi-10FX.
3. Prioritize Sound Quality
Top-notch sound quality is non-negotiable when selecting an audio mixer.
Mixers convert analog signals into digital data; hence your sound's overall quality is correlated to this conversion process's accuracy — also known as its bit depth and sample rate capabilities.
The Allen & Heath ZEDi-10FX shines bright in this aspect! Check multiple user reviews for insights about their experience with its performance.
4. USB Compatibility Comes In Handy
A USB mixer, such as the Behringer Xenyx 1204USB comes equipped with an integrated audio interface that lets you easily connect your mixer to computers for recording purposes or streaming applications without needing separate hardware.
5. Consider Your Budget
Studio mixers come at various prices depending on their features and capabilities; hence budget consideration is crucial!
You can find decent entry-level models without breaking the bank while high-end models require significant investment but offer impeccable functionalities worthy of professional use.
In terms of affordability, both these models - Behringer Xenyx 1204USB and Allen & Heath ZEDi-10FX lie on different spectrum ends so choose wisely!
6. Ease Of Use Is Key
Whether it's a live sound mixer or home studio mixer, user-friendliness matters more than all bells and whistles — especially if you're starting out!
Better go ahead with a console that's easy to navigate rather than one crammed full with options leaving inexperienced users confused!
Both aforementioned models are well-built in terms of user interfaces making them praiseworthy selections again!
7. Don't Forget Software Compatibility
If software DAW (Digital Audio Workstation) integration tops your priority list – ensure your selected mixing console is compatible with it since not all mixers sync seamlessly!
For instance: Allen & Heath mixers feature seamless Ableton Live integration which makes producing tracks painless but might pose limitations if preferred choice is another software!
About Author
Lyrics
Please save some lyrics first.