You're ready to make a big purchase, but you're having trouble deciding between these two powerhouses, the Akai MPK Mini Mk3 and the Arturia KeyStep Pro.

Trust me, I know how difficult that decision is... especially if you have no plans on whipping out that dreaded return postage label!
I've got you covered.


I've broken down the good, the bad and the ugly of these babies, so providing you have a clear idea of exactly what you plan on doing with it, you will have a clear idea on which one is best for you, by the end of this article.
Let get into it...
At A Glance:
Akai MPK Mini Mk3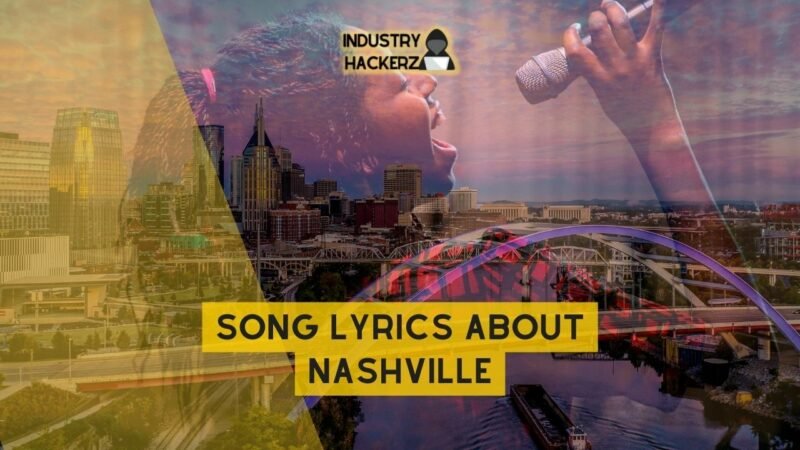 You Should Read This Next!
Arturia KeyStep Pro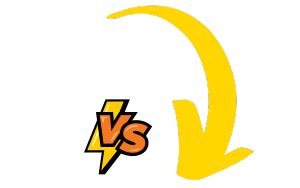 Key Differences Between The Akai MPK Mini Mk3 And The Arturia KeyStep Pro
The main differences between Akai MPK Mini Mk3 and Arturia KeyStep Pro are their size, key features, and intended user base.
The Akai MPK Mini Mk3 is a compact, portable device that caters to beginners or travelling musicians due to its affordability and simplicity. Its newly enlarged keyboard makes it competitive with similar controllers.
One of the standout features of this model is its comprehensive Digital Audio Workstation (DAW) integration. Additionally, it comes with drum pads for triggering sounds.
On the other hand, the Arturia KeyStep Pro stands out due to its built-in sequencer capabilities and CV integration for modular gear compatibility. This model offers slightly longer keys than the MPK Mini Mk3 which can be beneficial for some players. The KeyStep Pro also features an arpeggiator – a function that could be a game changer for certain styles of music.
In terms of size variation, the Arturia KeyStep Pro has semi-weighted keyboard keys while Akai MPK mini MK3's mini keys might feel more lightweight overall.
Both keyboards serve different user needs.
For users who desire drum pads and knobs with good DAW integration - perhaps for beat-making or finger drumming - the AKAI MPK might be preferable.
Those seeking an onboard sequencer and arpeggiator might lean towards the Arturia Keystep Pro.
In conclusion,
if portability and ease-of-use are priorities, go with Akai MPK Mini Mk3.
For those wanting a polyphonic sequencing controller MIDI with longer keys- choose Arturia KeyStep Pro.
| Specifications | Akai MPK Mini Mk3 | Arturia KeyStep Pro |
| --- | --- | --- |
| Keys | 25 | 37 |
| Pads | 8 | 16 |
| Knobs | 8 | 5 |
| Sequencer | No | Yes |
| MIDI Interface | USB | USB, MIDI In/Out, Clock In/Out |
| Power Supply | USB | USB or 12V DC |
| Dimensions | 12.5" x 7.13" x 1.75" | 23.2" x 8.2" x 1.5" |
| Weight | 1.65 lbs | 5.9 lbs |
| Price Range | $100-$200 | $400-$500 |
What You Need To Know About Akai MPK Mini Mk3
The Akai MPK Mini Mk3 is a powerhouse for any music enthusiast. It's a compact, USB powered MIDI controller with 25 velocity-sensitive mini keys. These keys are perfect for your beat creation and studio production needs. Plus, you can control virtual synthesizers with ease!
It has an innovative 4-way thumbstick that lets you control pitch and modulation on the fly. There's also a built-in arpeggiator that gives you adjustable resolution, range and modes to play around with.
One of the cool features is its backlit MPC-style MIDI beat pads - 8 of them! They're sensitive to how hard you tap them (that's what velocity-sensitive means). You can use these pads for programming drums, triggering samples or controlling virtual synthesizer controls in your DAW (Digital Audio Workstation).
But there's more! The Akai MPK Mini Mk3 also has 8 360-degree knobs. You can assign these knobs to control any aspect of your music studio plugins, perfect for tweaking synth controls or mixing in your DAW.
To top it all off, when you get this MIDI controller, you also get over 1500 sounds and everything else you need for professional production. This includes the MPC Beats program, 6 Virtual Instruments and even 2GB of sound content.
To find out more about this product or if you're considering purchasing one yourself, check out the official page here. The Akai MPK Mini Mk3 is not just an instrument; it's a complete toolkit for anyone looking to take their music production to the next level.
My 1 Month Review Of The Akai MPK Mini Mk3
Initial Impressions
Right out of the box, the Akai MPK Mini Mk3 had a remarkable impact on me. The sleek design, compact size and high-quality build immediately stood out. This surely is a gorgeous piece of kit and it's designed to grab your attention.
The Feel & Build Quality
After a month of use, I can confidently say that this device doesn't just look great - it feels terrific in use as well. The keybed is smooth and reactive, providing an amazing level of control while playing. The sweet touch of the keys and the smooth glide of the pitch/modulation joystick make playing enjoyable.
The drum pads are also worth mentioning - they're extremely responsive and feel great to tap away at whether you're trying to lay down some beats or simply triggering samples.
User Experience
Using Akai MPK Mini Mk3 has been an absolute pleasure. It's user-friendly - even for a beginner like me. The overall layout is straightforward, intuitive, controls are well labelled, making it very easy to operate.
Features & Functionality
- Eight backlit drum pads that are amazingly responsive
- Twenty-five velocity-sensitive keys
- Eight assignable control knobs
- Built-in arpeggiator
These features provide you with a lot of options for creativity right at your fingertips, literally!
But what really stands above all is its handy built-in arpeggiator – it has completely transformed my music production process! It's so much fun laying down grooves that I often lose track of time.
Portability
For someone who travels or moves around quite frequently like me, size matters! This mini MIDI controller is super compact and lightweight which makes it super portable without sacrificing functionality. I've carried it along on several trips already with absolute ease.
In Conclusion
After using Akai MPK Mini MkIII for about a month now, I'd recommend this MIDI controller to both beginners looking for their first gear as well as experienced musicians needing something portable yet functional.
Akai MPK Mini MkIII - A small package with massive functionality!
What You Need To Know About Arturia KeyStep Pro
The Arturia KeyStep Pro is a game changer for all music lovers and creators. This amazing device is three things in one - a MIDI keyboard, a sequencer, and an arpeggiator. What does this mean for you? It allows you to perform seamlessly and set up your entire music set with multiple devices.
The slimkeys are velocity-sensitive, making them super comfortable to play. The hands-on controls let you be involved in every aspect of your performance. Plus, it has lots of features that make creating music versatile and fun.
Creating songs on the KeyStep Pro is easy as pie! It comes with neat features like Chord Mode, Quick Edit, Time Shift, Touch Strip Looper etc., allowing you to cook up complex melodies or build evolving compositions in seconds. Even better? You can store entire live performances with its polyphonic sequencing!
You'll love how well the KeyStep Pro connects with your existing setup. Whether you use Eurorack modules, analog synths or VST instruments - this device syncs them all together effortlessly thanks to its unmatched connectivity options.
The device also offers intelligent sequencing and arpeggiation features that will help bring your musical ideas to life in an instant! Record your work easily and create custom arpeggios or automations using Chord mode.
But wait, that's not all! If you're into making beats (maybe even using a drum machine or DAW), the Track 1's dedicated polyrhythmic drum sequencer will have you building hard-hitting beats super fast!
Looking at all these fantastic features sure makes one thing clear – the Arturia KeyStep Pro is definitely worth considering if you're serious about creating great music! Don't just take my word for it though; check it out on their official page here for more information.
My 1 Month Review Of The Arturia KeyStep Pro
Initial Impressions
Right out of the box, the Arturia KeyStep Pro was a treat to behold. The sleek design and well-laid-out interface immediately caught my eye. I loved how everything felt solidly built, yet still comfortable to use.
Ease Of Setup
Whipping it into action was a breeze. The easy setup process had me ready to go in no time at all. With USB, MIDI, and CV/Gate connectivity options, it easily integrated into my existing setup.
A Month Into Use
I've been using this MIDI controller for around a month now, and I have been thoroughly impressed by its versatility.
The KeyStep Pro boasts an impressive variety of features that not only enhance musical creation but also make the user experience much more enjoyable:
- Its keybed with velocity and aftertouch capabilities, allowed me to express myself musically with precision.
- The four-track sequencer helped take my creativity to new heights.
- Thanks to 16-part multitimbral capabilities, I could layer sounds and sequences with ease.
User Experience
In terms of user experience, this device truly shines. Its layout is intuitive enough that even beginners can quickly figure out what's what. Yet at the same time, there's enough complexity there for seasoned pros like me!
The only possible hiccup some users might encounter is figuring out how to fully utilize all those features at first glance – but once you get past that initial learning curve (which didn't take too long), you're golden.
The Final Verdict
Overall? I've enjoyed every moment spent with the Arturia KeyStep Pro over the past month. It's become an essential addition in my studio workflow.
Sure there are little quirks here and there – but nothing that would deter me from recommending it wholeheartedly!
If you're looking for a versatile MIDI controller that offers great value for money while still delivering top-notch performance then look no further than this bad boy - trust me on this one!
Who The Akai MPK Mini Mk3 Is For & Why You Might Choose It Over The Arturia KeyStep Pro
Who is the Akai MPK Mini Mk3 for?
The Akai MPK Mini Mk3 is perfect for beginners or musicians on the go. Its compact size and easy-to-use features make it a top choice for those starting their journey into music production. This device is also ideal for producers who value portability due to its lightweight design.
Why choose Akai MPK Mini Mk3 over Arturia KeyStep Pro?
There are several reasons why someone might prefer the Akai MPK Mini Mk3 over the Arturia KeyStep Pro:
• The Akai MPK Mini Mk3's affordability makes it a great option for those on a budget.
• Its comprehensive Digital Audio Workstation (DAW) integration
• A set of drum pads that can trigger different sounds, making it an excellent tool for beat-making or finger drumming.
• An advantage of this keyboard is that it's slightly larger than its predecessor, providing better playability.
The Arturia KeyStep Pro's Unique Features
Contrarily, the Arturia KeyStep Pro stands out with its built-in sequencer capabilities and CV integration. It also boasts longer keys, which some players might find beneficial, and an arpeggiator feature that can be essential in certain music styles.
All in all, both keyboards serve different purposes based on user requirements. If you are after easier DAW integration and portable design, your best bet would be the Akai MPK Mini Mk3.
But if you need a polyphonic sequencing controller MIDI with longer keys, your preference might lean towards the Arturia KeyStep Pro.
Remember to make your choice based on your specific needs and preferences as both these MIDI keyboards offer unique features suitable for different types of users.
Who The Arturia KeyStep Pro Is For & Why You Might Choose It Over The Akai MPK Mini Mk3
Arturia KeyStep Pro: A MIDI Controller for Advanced Musicians and Producers
Arturia KeyStep Pro is a top pick for advanced musicians and producers who are keen to exploit its robust capabilities. It's not just about size or feel of the keys - the extended functionality offered by this instrument is also a key factor.
Key Reasons to Choose Arturia KeyStep Pro over Akai MPK Mini Mk3:
Built-in Sequencer: Unlike the Akai MPK Mini Mk3, KeyStep Pro houses an onboard sequencer, expanding its usefulness beyond basic MIDI control.
CV Integration: Artists making use of modular gear will appreciate the CV integration feature that allows for seamless compatibility.
Arpeggiator: The inclusion of an arpeggiator opens up new dimensions in playing and can be vital for certain music styles.
Akai MPK Mini Mk3: Perfect Midi Keyboard for Beginners and Traveling Musicians
The Akai MPK Mini Mk3 on the other hand, is tailored towards beginners or traveling musicians. With its compact size, ease-of-use, and affordability, this keyboard knows its audience well.
Main Reasons to Opt for Akai MPK Mini Mk3 instead:
Finger Drumming Capabilities: Its integrated drum pads are perfect for beat-making or finger drumming, an area where Arturia KeyStep Pro falls short.
Ease-of-use: Catering to beginners or those on-the-go with great DAW integration, it provides a hassle-free experience compared to the more complex Arturia's offering.
In conclusion, evaluate your specific needs before making a choice. If portability and simplicity are your top priorities then perhaps Akai MPK Mini Mk3 is your go-to MIDI controller. But if you're looking for serious sequencing power with longer keys then Arturia KeyStep Pro should be your choice.
If the Akai MPK Mini Mk3 or the Arturia KeyStep Pro don't quite fit your needs, I've got plenty of other posts comparing similar products. You might find the Akai MPK Mini Mk3 vs Nektar Impact LX88+ comparison useful; they're both versatile MIDI controllers with their own unique features.
Or perhaps you're more interested in how different Akai models stack up against each other? If so, check out my post on Akai MPK Mini Mk3 vs Akai Fire. Then there's Arturia KeyLab Essential 49 vs M-Audio Hammer 88 Pro and Arturia KeyLab Essential 49 vs Akai MPC Studio for a closer look at what Arturia brings to the table.
Whichever comparison you choose, I've done my best to provide all the details you need to make an informed purchase.
FAQs
How does the built-in sequencer in Arturia KeyStep Pro enhance its usage?
The built-in sequencer in the Arturia KeyStep Pro is a major advantage for users who are into music production. It allows musicians to sequence and control multiple hardware synthesizers or modules with just one device. This gives users more control over their sound and offers opportunities for intricate layering and composition. Moreover, it has four-track polyphonic sequencing which means you can play four different sequences at once, allowing for complex musical arrangements.
In what ways does the compact size of Akai MPK Mini Mk3 contribute to its utility?
The compact size of Akai MPK Mini Mk3 makes it highly portable, making it a perfect choice for musicians on-the-go or those with limited workspace. Despite its small size, it still packs in 25 velocity-sensitive synth-action keys, 8 backlit drum pads and 8 knobs offering extensive functionality. Its lightweight design means it's easy to carry around for live performances or studio sessions.
What advantages do the longer keys on the Arturia KeyStep Pro offer?
The slightly longer keys on the Arturia KeyStep Pro provide a more fine-tuned control over playing dynamics compared to mini keys found on many small MIDI controllers like Akai MPK Mini Mk3. These "slim" keys are larger than mini-keys but smaller than full-sized ones providing a compromise between portability and playability that some players may find beneficial especially those who are used to playing traditional piano keyboards.
In terms of DAW integration, how comprehensive is AKAI MPK Mini MK2 compared to other MIDI keyboards?
Compared to other MIDI keyboards like Arturia Keystep pro that focus more on sequencing capabilities, AKAI MPK Mini MK2 shines through its exceptional Digital Audio Workstation(DAW) compatibility feature which provides an intuitive link between your hardware controller and software application. The MPC Beats Software included with AKAI MPK also allows you create your own beats , record audio tracks , edit samples and compose songs easily.
Buyer's Guide: Important Things To Consider & Look Out For When Buying A Midi Keyboard
1. Determine Your Needs in a MIDI Keyboard
Buying a MIDI keyboard online can be much like ordering clothes without trying them on first – you never know if it will fit your needs unless you've done your homework. To make sure the music production equipment is right for you, start by outlining what features are most important to you.
If a portable keyboard suits your lifestyle, the light and compact Akai MPK Mini Mk3 should be on your list. Alternatively, the Arturia KeyStep Pro might be more suited to those looking for advanced performance controller capabilities and sequencing functions rather than portability.
2. Evaluate Key Features of Different Models
A crucial aspect when purchasing any equipment online is understanding product specifications. With dozens of MIDI keyboard models available, each has its unique features that contribute to its overall function and ease of use.
MIDI controllers like the Arturia KeyStep Pro boast sequencer capabilities that will enhance your music production experience. On the other hand, Akai's MPK Mini Mk3 comes with eight backlit drum pads which allow for more creative flexibility in beat-making.
3. Check out Reviews and Ratings
Reading reviews from other customers is one of the best ways to gauge whether or not a particular model will meet your expectations. Users often mention specific strengths or weaknesses that may highlight aspects you hadn't previously considered.
The Akai MPK Mini Mk3, for instance, is highly rated as a USB MIDI keyboard controller due to its versatility and user-friendly design.
4. Consider Your Budget and Compare Prices
The price plays a significant role in making any purchase decision - musical equipment being no exception! Be sure to compare prices across different retailers as prices may vary significantly between platforms.
There are affordable options like Akai's models including their highly sought-after MPK Mini Mk3 while brands like Arturia offer more high-end alternatives with their wide range of products such as the KeyStep Pro.
About Author
Lyrics
Please save some lyrics first.