You're ready to make a big purchase, but you're having trouble deciding between these two powerhouses, the Akai MPC Studio and the Arturia KeyStep Pro.

Trust me, I know how difficult that decision is... especially if you have no plans on whipping out that dreaded return postage label!
I've got you covered.

I've broken down the good, the bad and the ugly of these babies, so providing you have a clear idea of exactly what you plan on doing with it, you will have a clear idea on which one is best for you, by the end of this article.
Let get into it...
At A Glance:
Akai MPC Studio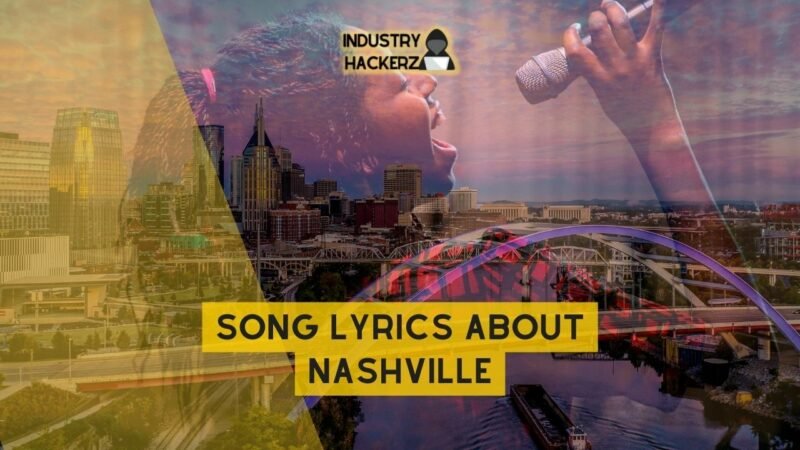 You Should Read This Next!
Arturia KeyStep Pro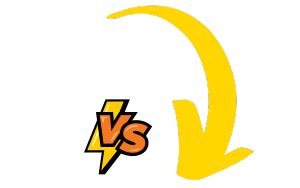 Key Differences Between The Akai MPC Studio And The Arturia KeyStep Pro
The main differences between Akai MPC Studio and Arturia KeyStep Pro are primarily in their design, functionality, and user preferences.
The Akai MPC Studio is renowned for its solid build, responsiveness, and high-quality screen.
It's a favorable choice for producers already acquainted with other MPC products. However, some users find the pads somewhat small.
Contrarily, the Arturia Keystep Pro is hailed for being an exceptional sequencer that offers superior tactile control compared to the Akai MPC.
It mimics the feel of a real keyboard, which many users prefer over other mini controllers that can seem unresponsive or inferior in quality.
The Akai MPC prioritizes familiarity and intuitive use with the traditional MPC layout.
The Arturia Keystep Pro provides a more physical interface with sequencing and keyboard-like touch experience.
Both devices cater to different needs; neither one is universally better than the other.
The AKAI MPK Mini Plus compares well to both these controllers due to its larger keyboard size.
Some users even believe it outperforms the Arturia KeyStep.
However, other products like Novation 61SL Mk3; Native Instruments Komplete Kontrol S61; Nektar Impact LX88+ etc., have been mentioned as some of the best MIDI keyboards/controllers in 2023 suggesting that ultimately it could be down to user preference.
Your final choice depends on your personal needs when it comes to music production - whether you require more control over sequencing (Keystep Pro) or are more comfortable with an interface similar to traditional MPCs (Akai MPC Studio).
| Features | Akai MPC Studio | Arturia KeyStep Pro |
| --- | --- | --- |
| Type | MIDI Controller | Keyboard Controller |
| Number of Keys | None | 37 |
| Number of Pads | 16 | None |
| Aftertouch | Yes | Yes |
| Sequencer | Yes | Yes |
| MIDI I/O | USB | USB, MIDI In/Out, Clock In/Out |
| USB | Yes | Yes |
| Software | MPC Software 2 | MIDI Control Center |
| Power Supply | USB bus power | 12V DC power supply (included) |
What You Need To Know About Akai MPC Studio
The Akai MPC Studio is perfect for anyone wanting to make beats and produce electronic music. It blends the classic hands-on feel of MPC hardware with the muscle of modern computers. The result? An impressive machine that gives you all the tools you need to create music.
With this hybrid hardware and software music creation system, you'll be all set. Want basses, leads, effects, keyboards? It's all here and more! Inside this piece of equipment are sounds that are in high demand by musicians like yourself.
Combined with a 128-track sequencer and a flexible DAW-style environment, the Akai MPC Studio allows you to mix your tunes just how you want. No more being held back by limited equipment - now you can push your creativity to its limits!
This awesome gadget comes from Akai Professional, a trusted brand known for top-quality sound gear. With their expertise backing up this workstation, you can expect only the best from your Akai MPC Studio.
Ready to level up your music making game? Check out the official Akai MPC Studio page to get all the juicy details. Music is about expressing yourself - get ready for some serious expression with this powerful tool!
My 1 Month Review Of The Akai MPC Studio
Given a month to get acquainted with the Akai MPC Studio, I must say, it's been an intriguing journey. Dissecting the ins and outs of this machine has been like learning a new language, but let me tell you something, it's worth every moment.
First Impressions
Taking this baby out of its box was like waking up on Christmas morning as a kid - there's that palpable excitement in the air. It feels solid in your hands, with its sleek design and sturdy look.
The machine doesn't weigh much, making it portable and easy to place wherever you want within your studio setup.
Ease Of Use
Diving into how to use this marvel was my next step. The Akai MPC Studio is surprisingly user-friendly , contrary to how intimidating it may initially appear.
Yes, if you're not tech-savvy or familiar with music production tools, there might be some learning curve involved but once that initial hurdle is crossed, navigating through its features becomes second nature.
- The controls are intuitive and well placed
- The quick start guide is handy for beginners
- Its large display aids in visualising your samples
But yes! Practice does make perfect!
The Software
Let's talk about MPC 2.0 software. In my opinion, this beats most DAWs out of the water when it comes to sequencing drum patterns or sampling. It's user-friendly interface allows for seamless workflow.
The available online tutorials made working on new projects extremely manageable especially when I hit those beginner obstacles.
The Sounds
I've always been picky about sound quality - hey who isn't right? But luckily for me, the Akai MPC Studio didn't disappoint.
The pre-loaded sounds were diverse and high-quality which meant I could just dive into my creative process without having to worry about sourcing sounds elsewhere.
- Extensive sound library
- High-quality pre-loaded sounds
- Diversity in sounds
In Conclusion
All in all, I am satisfied with my experience using the Akai MPC Studio.
Owning one opens up many creative doors for anyone looking to make beats or produce music at home or professionally.
I have enjoyed getting lost within its sequencer software interface and still find myself discovering new features even after a month!
I would highly recommend this product due to its handy size along with solid build quality paired with its user-friendly interface!
What You Need To Know About Arturia KeyStep Pro
The Arturia KeyStep Pro is a three-in-one performance controller. It's not just a MIDI keyboard; it also includes a sequencer and an arpeggiator. This feature-rich controller lets you take control of your music, playing and creating with ease on its comfortable velocity-sensitive slimkeys.
It's the perfect tool for all musicians, as it allows you to go beyond simple melodies and create intricate sequences that are totally customizable. It comes packed with features like Chord Mode, Quick Edit, Time Shift, Touch Strip Looper, and more.
This makes song creation fun and responsive, allowing you to easily transform your musical ideas into complex compositions.
One of the unique features of the KeyStep Pro is its ability to connect all parts of your setup. Whether you have analog synths, Eurorack modules or VST instruments, this device can sync them all together.
Thanks to its various connections including 4 CV outputs, Gate and Mod outputs, Clocks inputs/outputs or MIDI in/out ports; no gear will be left out of your performance.
When it comes to creating beats or rhythm lines for your music production project or live set up this little beast doesn't disappoint! Track 1 has an awesome polyrhythmic drum sequencer with individual gate outputs making beat-making incredibly fun!
With intelligent sequencing and arpeggiation features such as step sequencing and chord mode automation is made easy making every note count in bringing your ideas to life!
Moreover the Keystep Pro is powered by USB connection so you can easily control both hardware synths & DAW software on your computer.
To learn more about this versatile instrument click here.
My 1 Month Review Of The Arturia KeyStep Pro
From the moment I unboxed the Arturia KeyStep Pro, I knew that my music creation process was about to shift gears. After a month of daily use, it's safe to say that this powerful, versatile MIDI controller has completely blown my mind.
First Impressions
Stylish yet sturdy, with its sleek design and compact size, this device immediately caught my eye. The keys felt surprisingly comfortable under my fingers—smooth but not slippery—and overall the build quality is top-notch. The robustness of the KeyStep Pro genuinely impressed me.
Connectivity Options
This beast isn't just about looks; it's also a connectivity powerhouse. It offers four independent polyphonic sequencer tracks and sixteen parts per sequence which is insanely high for such a small instrument.
It easily synced with my existing setup, whether I was using CV/Gate or MIDI gear. With such a wide array of connectivity options available, I never felt limited by the Arturia KeyStep Pro.
Tactile Controls
I loved how tactile everything feels on this instrument—a real game-changer for live performances. The backlit pads are responsive and provide excellent visual feedback.
I really appreciated being able to adjust sequences on the fly without having to navigate through complex menus or touchscreen interfaces.
In-Depth Sequencing Capabilities
Diving deeper into its capabilities, I found myself exploring new musical territories thanks to its advanced sequencing power.
I was blown away by how effortless it was to create dynamic evolving sequences, which breathed new life into my compositions.
Room For Improvement?
Despite these positives, there were some minor issues. For example,
The built-in arpeggiator settings could be more diverse—a few more rhythm patterns wouldn't go amiss.
Finding specific functions can initially be tricky as they're not always clearly labelled but once you get used to them it's pretty manageable.
This however does not tarnish the overall performance and utility perspectives of Arturia KeyStep pro.
After spending an immersive month with Arturia's KeyStep Pro here are some standout points:
The hands-on controls let me dive right in without constantly consulting a manual.
No piece of gear left behind - everything connects.
Innovative Sequencing Power:
Made creating complex compositions feel like child's play.
This unit can play any role in your setup – from sequencer to keyboard controller.
In conclusion,
If you're like me—always searching for tools that push creative boundaries while keeping workflow smooth—the Arturia KeyStep Pro is an absolute must-have in your musical arsenal.
I look forward to more months (and hopefully years!) exploring what else this powerful little beast has to offer!
Who The Akai MPC Studio Is For & Why You Might Choose It Over The Arturia KeyStep Pro
The Akai MPC Studio MIDI controller is particularly suitable for music producers who are already familiar with other MPC products.

Here's why you might choose the Akai MPC Studio over the Arturia KeyStep Pro:
Sturdy Build: The Akai MPC Studio offers a robust construction, enhancing its longevity.
Responsiveness: Users find the pads and other controls on the Akai model highly responsive, improving their experience of creating music.
Detailed Screen: The screen provides a clear display of your musical progressions and manipulations.
Familiarity: If you've worked with an MPC product before, you'll find it easier to navigate around this unit because of the similar interface design.
In contrast, with Arturia KeyStep Pro there's an emphasis on tactile control and it feels more like a traditional keyboard.
However, if these features are of less importance to you and you're more concerned about build quality, responsiveness, and an intuitive interface provided by familiarity, then Akai's MPC Studio could be your go-to MIDI controller.
It's worth noting that while some users have compared the AKAI MPK Mini Plus to both these controllers – citing its larger keyboard as a standout feature – it may not have all the functionalities that come with dedicated units like the Akai MPC Studio.
Additionally, other notable mentions in terms of best MIDI keyboards/controllers in 2023 such as Novation 61SL Mk3; Native Instruments Komplete Kontrol S61; Nektar Impact LX88+ etc., suggest that choosing one depends greatly on individual preference.
Therefore if your priority lies in familiarity with the device layout or superior responsiveness over wide-ranging tactile control or traditional keyboard feel then Akai's MPC Studio, stands out as a top pick.
Who The Arturia KeyStep Pro Is For & Why You Might Choose It Over The Akai MPC Studio
The Arturia KeyStep Pro is particularly suited for individuals who value a tactile and keyboard-like experience in their MIDI controllers. Its strengths lie in its sequencing capabilities.
Here's why someone might choose it over the Akai MPC Studio:
- Real Keyboard Feel: Unlike some mini controllers that may feel cheap or unresponsive, the KeyStep Pro boasts a 'real keyboard' experience.
- Tactile Control: If you value hands-on control in your music production process, you'll appreciate the tactile nature of Arturia's offering.
- Potent Sequencer: Users laud its powerful sequencer capability, which can be a game-changer for those who require more control over this specific aspect of music production.
On the other hand, choosing the Akai MPC Studio is more about familiarity and preference:
- If you are already well-acquainted with MPC products and comfortable with their interface.
- Or if you appreciate a sturdy build and responsive pads, despite them being slightly smaller than other options.
The market also offers alternatives like AKAI MPK Mini Plus with larger keyboards compared to competitors. Other noteworthy mentions include Native Instruments Komplete Kontrol S61 or Nektar Impact LX88+.
Remember, each of these hardware serves distinct needs - all fantastic in their own right. The critical factor here when choosing between Arturia KeyStep Pro and Akai MPC Studio is your personal music production requirements and preferences.
If the products detailed in this post (Akai MPC Studio vs Arturia KeyStep Pro) don't quite meet your needs, don't worry - I've compared similar products in other posts that might be more suitable.
For instance, you may find my comparison of the Akai MPC Studio and Nektar Impact LX88+ helpful, or perhaps the analysis between Akai MPC Studio and Akai Fire is more your speed.
If it's more keyboard centric gear that you're after, check out my posts on Arturia KeyLab 61 Mk2 vs Novation 61SL Mk3, or even Arturia KeyLab 61 Mk2 vs Native Instruments Komplete Kontrol S61. I've done all the hard work for you to help make your decision easier!
FAQs
How does the Akai MPC Studio's interface and responsiveness compare to other MIDI controllers on the market?
The Akai MPC Studio is known for its highly responsive pads and great screen, which sets it apart from many other MIDI controllers on the market. Its robust build quality also ensures durability during usage. However, some users may find its pads a bit small compared to other models.
What makes Arturia's KeyStep Pro a great choice for those who prefer tactile control?
The Arturia KeyStep Pro stands out as it feels like a real keyboard, offering much more tactile control than many mini controllers available. This feature allows users to achieve greater precision in their sequencing work and can make using the controller feel more natural and intuitive.
In what ways does AKAI MPK Mini Plus compete with Arturia KeyStep or Akai MPC Studio?
The AKAI MPK Mini Plus, with its larger keyboard size, offers an alternative option for those who find smaller pads or keys limiting. It has been compared favorably with both Arturia KeyStep and Akai MPC Studio, suggesting that it provides a balance between tactile control and interface familiarity.
Besides these three models (Akai MPC Studio, Arturia Keystep Pro, AKAI MPK Mini Plus), what are some other notable MIDI controllers in 2023?
In 2023, there are several high-rated MIDI keyboards/controllers including products like Novation 61SL Mk III, Native Instruments Komplete Kontrol S61, and Nektar Impact LX88+. These devices come with advanced features designed to cater different musicians' preferences.
Buyer's Guide: Important Things To Consider & Look Out For When Buying A Midi Keyboard
1. Decide on the Kind of MIDI Controller You Need
When considering purchasing a MIDI Keyboard online, it's crucial to figure out what type of controller will suit your needs best.
Many music production equipment pieces fall under the umbrella term of a 'MIDI controller', from drum machines like the Akai MPC Studio to comprehensive controllers incorporating keys, pads, and knobs for synthesizer control such as the Arturia KeyStep Pro.
Take into account what sort of musical workings you predominantly engage in. If you're into creating beats and rhythmic patterns, an option with drum pads might be ideal. If melody work is more your thing, then a keyboard-centric controller would likely be suitable.
2. Check Music Software Integration Capabilities
Before settling on any MIDI keyboard or controller, verify its music software integration capabilities.. The usefulness of this digital equipment lies in its ability to seamlessly integrate with your go-to audio production software such as Ableton Live or FL Studio.
This guarantees that when you strike a pad or twirl a knob on your MIDI controller, it communicates effectively with these applications and reproduces that action sonically within them.
3. Ensure Sufficient Sequencing Capabilities
For those who want more out of their MIDI keyboards than just playing notes or triggering samples—like producing complete songs—it's essential to consider the device's sequencing capabilities.. A step sequencer allows users to construct patterns or sequences using buttons.
The Arturia KeyStep Pro shines in this aspect; it comes equipped with an efficient polyphonic step-sequencer combined with its keyboard layout making it an ideal piece for composers.
4. Consider Portability
In today's fast-paced world where musicians are always on-the-go, having a portable studio setup can be hugely advantageous. So when buying online, check for compactness and portability features like lightweight design and battery operation capabilities - often being key features in smaller keyboards designed for mobile use.
If you'll move around frequently but still need comprehensive control over your beats - consider compact beat making tools like Akai MPC Studio which fits neatly into most bags yet doesn't skimp on features.
5: Evaluate Performance Features
Some MIDI keyboards double up as performance controllers offering real-time controls like faders which could manipulate parameters such as volume changes mid-performance or rotary knobs that allow alteration over effects parameters during live shows.
Therefore evaluate how much versatility you require from your MIDI instrument before deciding which model suits best – perhaps something similar to Artruria Keystep pro meeting all-round needs
"6". Pay Attention To Connectivity Options/Styles:
Connectivity styles may not seem important at first glance but they play a significant role in retrieving value from any MIDI device since they govern compatibility between different devices/systems one might have already invested into their production line-up hence make no mistake about ensuring adequate connectivity options like USB/MIDI jacks etc., offered by prospective choices while shopping online.
"7": Make sure enough keys available according variety needed;
Certain types may feature only limited amount depending upon brand/model hence ensure sufficient quantity exists suiting individual demands because fewer keys mean restricted range besides potentially hampering creative output so try looking models offering comfortable spreads around 49-61key variants finding balance between usability/portability;
Remember – if unsure regarding number choose remember personal comfort should always priority therefore conduct thorough research ensuring obtaining perfect fit needs
About Author
Lyrics
Please save some lyrics first.