Welcome to the ultimate destination for crafting beautiful country lyrics about family! Our AI-powered Country Lyrics Generator helps you create touching songs that capture the love, warmth, and bond of family life. With our generator, you can create memorable lyrics that will strike a chord with your listeners.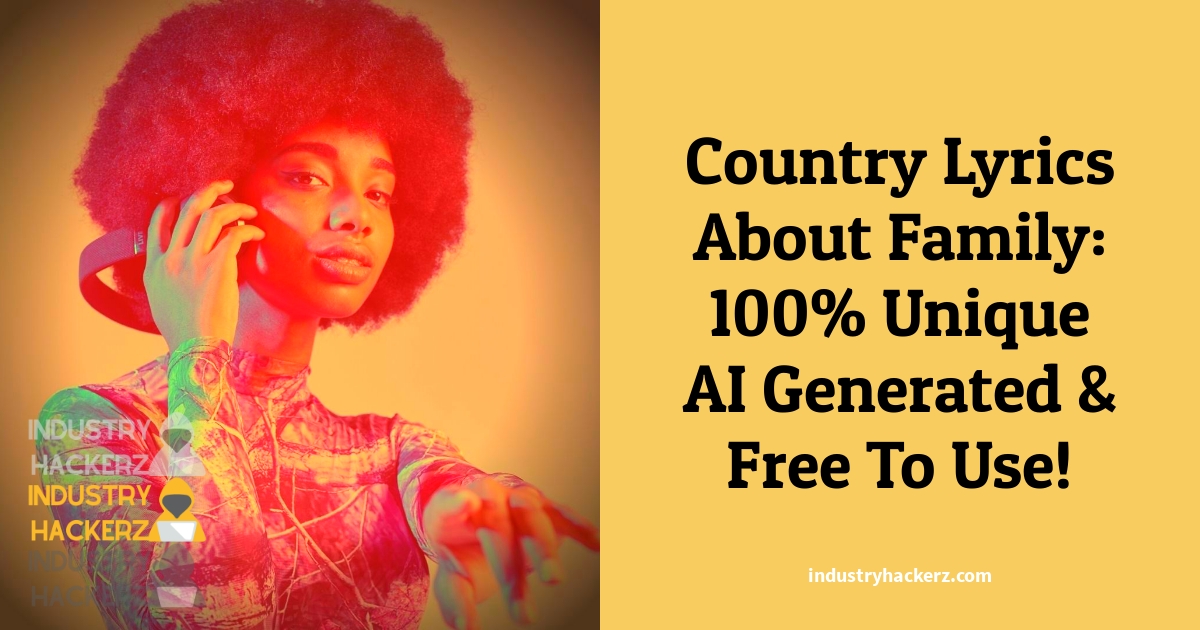 Celebrate the Love of Family with Our Country Lyrics Generator! 💕🎸
Features:
🎵 Generate Unique Lyrics: Our AI-powered tool creates one-of-a-kind country lyrics about family that tell a heartwarming story.

🌸 Explore Other Themes: Make your song even more diverse by incorporating other popular country themes, such as:
✍️ Customize Your Lyrics: Edit and refine your generated lyrics to make them truly your own.

💾 Save & Edit: Keep your lyrics in one place and edit them whenever you feel inspired.

🌐 Share Your Creation: Proud of your heartfelt family-themed country song? Share it with friends, family, or the world!
Ready to Start Crafting Heartfelt Country Lyrics About Family? 🎸
Click the button below to begin your journey into the world of heartwarming country songs.
Country AI Lyrics Generator
AI Generated Country Lyrics
Please click on Generate Lyrics then lyrics will show up here.
"Family is the heart of country music." ❤️🎶
Lyrics
Please save some lyrics first.