You're ready to make a big purchase, but you're having trouble deciding between these two powerhouses, the Adam Audio A7V and the M-Audio BX4.
Trust me, I know how difficult that decision is... especially if you have no plans on whipping out that dreaded return postage label!
You know how the saying goes, buy right, buy once! Or something like that...
Either way, I've got you covered!
I've broken down the good, the bad and the ugly of these babies, so providing you have a clear idea of exactly what you plan on doing with it, you will have a clear idea on which one is best for you, by the end of this article.
Let get into it...
At A Glance:
Adam Audio A7V
Adam Audio A7V Pros & Cons
Pros:

Perfectly compatible with Sonarworks.
High-quality build.
Excellent sound quality.
Significant upgrade from previous models.
Delivers powerful sound.
Works exceptionally well for genres with fast transients.
High frequencies are very solid and crisp.
Can run profiles without the program running on your computer.

Cons:

Connection process can be complicated and requires additional purchases.
A Control software was not ready at the time of shipping.
Software is currently in a buggy beta version.
Tutorial video and manual lack important information.
Product might have been released too early.
Too powerful for small/bedroom studios.
Mids can feel less emphasized due to the high frequencies.
May not be the most accurate or natural-sounding studio monitors.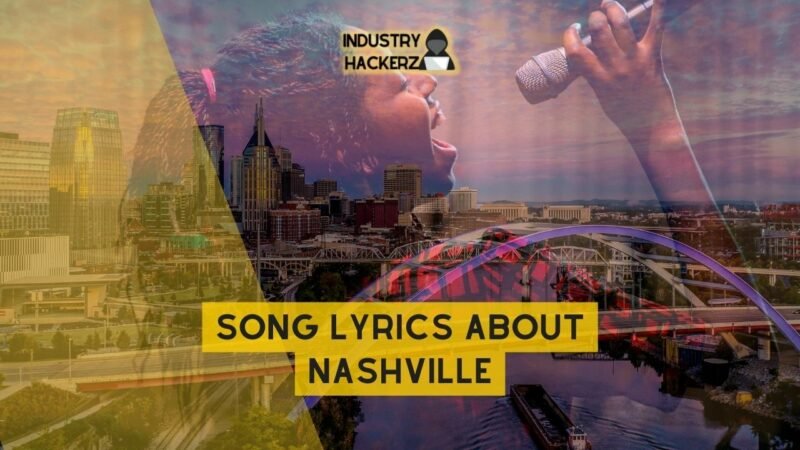 You Should Read This Next!
M-Audio BX4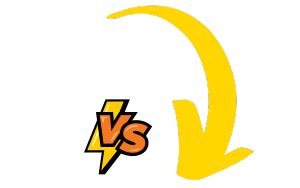 M-Audio BX4 Pros & Cons
The speakers are loud and clear
Multiple inputs, including balanced 1/4" TBS jacks
Low profile look
Powerful studio speakers
Reasonably priced for their power
Chief complaint about the cables
3.5 to 3.5 plug causes ground fault and loud buzz when connected to certain computers
Cheap RCA cables provided produce bad buzz and ground issues
Should be used with quality 1/4 inch TBS to 1/4 inch TBS cables
Balanced connections eliminate hum and interference
Designed for professional audio use with a DAW
Lightweight compared to previous speakers
Great bass
Knobs to control lows and highs
Ability to power off with volume knob
Sound superb for the price
Aux cannot be plugged in all the time
Volume knob has limited range before distortion
Connection between speakers is not ideal
High quality, powerful, and clear sounding speakers
All necessary connections included
High and low shelving EQ's included
Disconnecting the Aux plug enables Bluetooth
Boosting bass or treble can affect mix quality
Surprisingly loud and reproduces more bass than expected
Highly recommended
Rock On!
Key Differences Between The Adam Audio A7V And The M-Audio BX4
The main differences between Adam Audio A7V and M-Audio BX4 are centred around their design, function, and technical specifications.
Adam Audio A7V is an elite, powered two-way studio monitor that is decked out with a 7" LF driver, a rotatable X-ART HF driver, and DSP-based features.
It boasts of a unique 1.9" Accelerated Ribbon Tweeter and a HPS Waveguide from the S-Series, all functioning on the strength of its bi-amped Class-D amplifier. It stands out for its remarkable sound performance in varied settings.
Contrastingly, the M-Audio BX4, while apt for music production offers more versatility as it's also designed for live streaming, gaming, content creation along with film viewing or simply enjoying music.
With a robust 120-watt power output creating crystal-clear sound quality irrespective of purpose offering an immersive experience. This model comes with a 4.5-inch LF driver and 1-inch HF driver ensuring detailed audio output.
If optimum clarity and precision in your mixes are key requirements then the advanced design features like the ribbon tweeter and waveguide offered by Adam Audio A7V make it more apt.
If you desire versatility across multimedia applications coupled with solid audio performance then M-Audio BX4 would be more suitable.
In addition to comparing these technical aspects based on individual requirements it would also prove beneficial to take into account user experiences and reviews prior to making a final decision.
| Specifications | Adam Audio A7V | M-Audio BX4 |
| --- | --- | --- |
| Speaker Type | A Series A7V Speaker | Desktop Computer Speakers With Studio Monitor Sound |
| Frequency Range | 41 Hz to 42 kHz | Not specified |
| Woofer | 7-inch woofer built from Multi-Layer Mineral (MLM) fibers | 4.5" Kevlar low frequency drivers |
| Tweeter | ADAM Audios handmade precision X-ART tweeter | 1" natural silk dome tweeters |
| Electronics | DSP Based Electronics | Not specified |
| Vocings | Two selections, UNR and Pure. Extended functionality with A Control via Ethernet connection | Not specified |
| Room Adaptation | Four bands of room adaptation equalization: Bass, Desk, Presence, and Treble | High & Low EQ for dialling in the perfect sound; Rear ports for extended bass response |
| Power | Not specified | 120-Watt powered speakers |
| Additional Features | Not specified | Perfect for gaming, podcasting, streaming, DJ performances; Includes 1 passive speaker, 1 active speaker, 1/8" speaker cable, 1/8" to 1/8" cable, 1/8" to RCA cable, and AKAI Professional's MPC Beats Software and Pro Tools First M-Audio Edition |
```
Please note that "Not specified" is used in the table where the information is not provided in the data given.
What You Need To Know About Adam Audio A7V
The
Adam Audio A7V
speaker takes your sound experience to another level. This two-way speaker has a new 7-inch woofer made from Multi-Layer Mineral (MLM) fibers and ADAM Audios handmade precision X-ART tweeter.
What does that mean for you? It means you'll get to enjoy a wide range of sounds, from as low as 41 Hz to as high as 42 kHz.
The MLM woofer isn't your typical speaker component. It's constructed with a unique blend of mineral stone fibers that are baked together. This not only makes the woofer lightweight but also very stable.
But the innovation doesn't stop there! The A7V uses DSP-based electronics. In simple words, this technology helps the speaker provide more accurate tune and better predictability than regular, analog-only speakers.
Now let's talk about Voicings - pre-defined sound profiles of the A Series monitors. On the back of this model, you'll find two different selections: UNR and Pure. You will also find an Ext option dedicated to extra features accessed through an Ethernet connection using A Control.
But what if your room affects how your sounds come out? No worries! The A7V has got you covered with a built-in room adaptation feature. With four bands of equalization - Bass, Desk, Presence, and Treble - this feature lets you adjust it just right for your particular space.
In short: great sound quality, unique components, top-notch tech features – all packed in one sleek-looking Adam Audio A7V Speaker.
My 1 Month Review Of The Adam Audio A7V
Sound Quality
My first impressions of the Adam Audio A7V blew me away. I was immediately impressed with the clarity and precision of the sound.
The lows, mids, and highs are crystal clear. The bass is deep but not overpowering, and the mids are warm and detailed.
I was particularly impressed with how well these speakers reproduce vocals - it's just so crisp and real! There's nothing like listening to your favorite songs with a fresh perspective.
Durability
Over a month of use, I've come to appreciate how robust these monitors are. They're designed in a way that feels sleek yet sturdy.
I've had no issues at all concerning durability or reliability which is great.
User Experience
From an ease-of-use standpoint, they're pretty much as simple as it gets.
It took me no time at all to get them set up in my studio. And once they were up and running, they worked like a dream.
The front panel controls are intuitive, making on-the-fly adjustments hassle-free.
All in all,
- The sound quality of the Adam Audio A7V is unmatchable: detailed mids, clear highs and solid bass.
- They're durable, reliable speakers that seem built to last.
- User-friendly controls make for a great experience.
I'm more than delighted with my purchase - these speakers really live up to their reputation!
Note: To those considering getting these monitors - you will feel every penny you spent! It's worth it!
What You Need To Know About M-Audio BX4
The
M-Audio BX4
are desktop computer speakers that deliver studio monitor sound quality. They are powered by a 120-watt system making them perfect for various uses such as gaming, podcasting, streaming, and DJ performances.
Not like the ordinary speakers you've seen around, the BX4 is built using premium components. It features an acoustically-inert MDF cabinet and a bass reflex design that together contribute to its deep and rich sound production ability. The speakers come with 4.5" Kevlar low frequency drivers and 1" natural silk dome tweeters which ensure a clear and high-quality audio output.
One exciting aspect of the BX4 is how it makes your listening experience immersive with its computer-optimized tweeter waveguide for precise imaging. It also features High & Low EQ to help you adjust your sound to your liking. Plus, it has rear ports designed specifically for extended bass response.
The M-Audio BX4 offers such versatility; they can be used as gaming speakers, DJ speakers or even studio speakers due to their complete hook-up flexibility featuring 1/4", 1/8"and RCA inputs.
To guarantee you have everything you need to get started immediately, the package includes one passive speaker and one active speaker along with cables: a 1/8" speaker cable and a 1/8" to RCA cable. As an added bonus, the package also includes AKAI Professional's MPC Beats software which will greatly enhance your music production experience.
My 1 Month Review Of The M-Audio BX4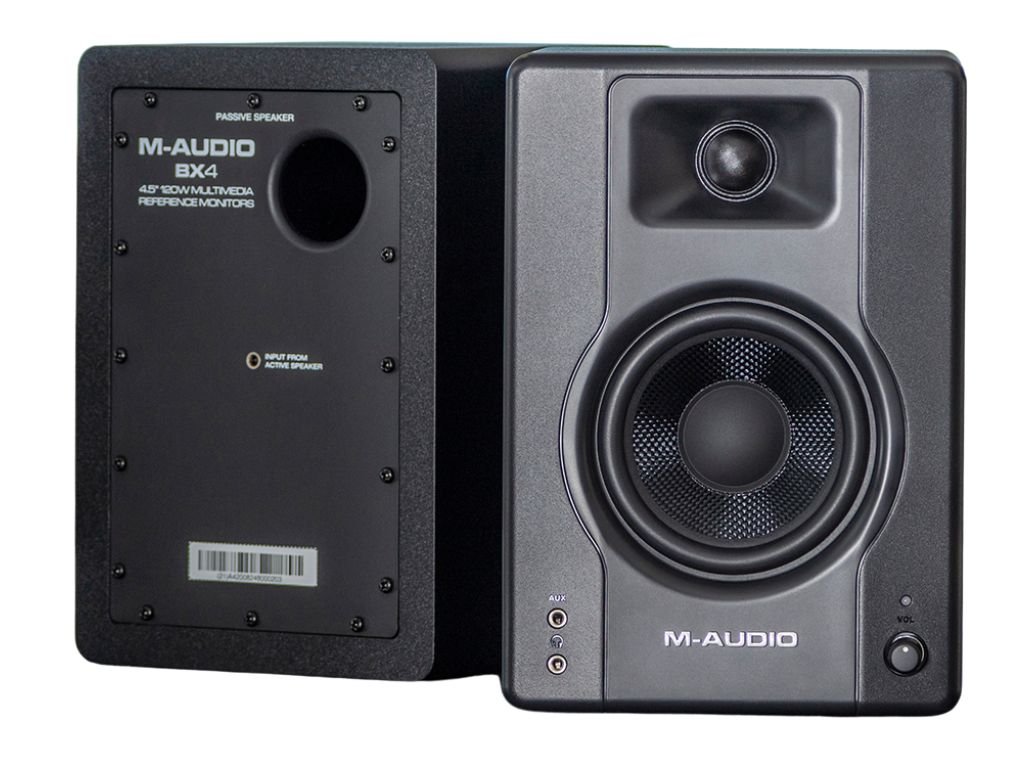 After a month of testing the M-Audio BX4, here are my thoughts.
Sound Quality
The sound quality is truly impressive. The BX4 offered a rich and full sound, which was quite surprising given its compact size. The bass was punchy without being overwhelming and the highs were clear and crisp.
I also enjoyed the mids as they came out balanced, creating an overall nice performance for both music production and casual listening.
Build & Design
The M-Audio BX4 boasts a stylish design that easily fits into any studio setup. The black finish gives it a professional look. They are quite robust too – solidly built with no apparent weak spots or cheap parts.
With this speaker, I was able to add touch of sophistication to my home setup visually while enhancing my audio experience.
User Experience & Functionality
The user experience with these speakers has been smooth sailing from the start. I found them easy to set up straight out of the box. The rear panel houses all your controls - Volume adjustment, High EQ, Low EQ – everything's in one place making it exceptionally convenient for adjustments on the fly.
I also liked that they have acoustic space control; it allows me to tailor my sound based on room acoustics which is an added advantage.
Bang for Buck
The M-Audio BX4 offers superb value for money. It's hard to find speakers in this price range that deliver such high quality sound. If you're looking for a great entry-level studio monitor that doesn't break the bank but still packs a punch - this could be your choice!
In Summary...
My hands-on experience with the M-Audio BX4 for over a month has been greatly enjoyable. From impressive sound output, elegant design and ease of use to great value – it's got all boxes ticked.
These speakers have elevated both my music production and listening experience significantly.
In sum, if you're after good quality audio at an affordable price point then these monitors won't disappoint one bit.
Who The Adam Audio A7V Is For & Why You Might Choose It Over The M-Audio BX4
The Adam Audio A7V studio monitors are perfect for anyone looking to upgrade their audio producing tools. Its unmatched sound quality and robust build offer a significant upgrade, especially if you have been previously using speakers like the Yamaha HS5's. Here's why you might consider buying these:
• Optimal Sound Quality: The Adam Audio A7V studio monitors offer an incredible level of detail and image precision. Users often note the vast difference in audio clarity between their previous speakers and these monitors. If you're craving more depth and clarity from your mixing sessions, this could be a worthwhile investment.
• High Volume Capacity: These studio monitors are extremely powerful with impressive volume capacity. Perfect for small studios or bedroom producers that require a speaker system capable of delivering a huge sound.
• Sonarworks Compatibility: If you're a fan or user of Sonarworks software, the Adam Audio A7Vs are tailor-made for you. You can run your profiles on the speakers without needing to have the software running on your computer, making it an efficient choice.
It is important, however, to recognize that some potential pain points come with owning these advanced speakers:
• The Connection Process:
Setting up these monitors requires two ethernet cables and a USB switch to link them to your computer - not an ideal process if you prefer simple plug-and-play options.
• A Control Software Issues:
The software needed for utilizing some features has had delayed updates resulting in bugs. However, as with all new technology releases, it is reasonable to expect that there will be improvements over time.
• Sonarworks Setup Process:
There may be some additional steps required when setting up these speakers with Sonarworks initially overlooked in tutorials provided by Adam Audio.
However, even with its challenges in setting up:
The Pros Supersede Cons
• The build quality alone earns top marks (an easy 5/5), guaranteeing durability.
• Once set up is complete and possible initial issues addressed, users report perfect sound quality.
• Despite initial difficulties faced during setup phase due to premature launch of product into market; most users acknowledge they will keep using this product because of its superior quality.
In essence, if audio perfection combined with power-packed performance is what drives your music creating process - this product would suit those desires well and could be deemed worth any initial hurdles during setup phase.
Who The M-Audio BX4 Is For & Why You Might Choose It Over The Adam Audio A7V
The M-Audio BX4 is designed for those who take sound quality seriously. Whether you're a music producer working in your home studio, or a tech-savvy music enthusiast looking to upgrade your desktop audio experience, the BX4 should be on your radar.
Here's why you might want to consider the M-Audio BX4:
- Multiple Inputs: The balanced 1/4" TRS jacks and multiple other inputs make this speaker versatile and compatible with a multitude of audio sources.
- Powerful Sound: Reviewers have noted that these speakers are incredibly powerful, especially when compared to other speakers within a similar price range.
- Bass and Treble Controls: The inclusion of knobs for controlling the lows and highs gives you more control over your listening experience.
- Built for Professional Use: These are bona fide studio monitors, meaning they're designed for professional use. If you plan to use a digital audio workstation (DAW), these speakers could add value to your setup.
However, it's important to keep in mind potential pain points that have cropped up in reviews:
- Cable Quality: Some reviewers noted issues with the cables provided with the unit, suggesting that higher-quality cables would be better suited for these premium studio monitors.
- Volume Control: A few users have reported limitations on fine-tuning volume levels.
It's clear from reviews that M-Audio BX4 is intended for users who understand their needs beyond what traditional desktop speakers provide.
With 'balanced' connection compatibility not found in simple desktop speakers, it caters specifically towards professional audio use cases. Keep in mind though; optimal sound quality can be achieved by using only quality 1/4 inch TRS cables connected to an audio interface.
In summary: if you're looking for powerful studio monitors equipped with balanced connection options, customizable bass and treble controls, M-Audio BX4 could be worth considering.
If you've found my comparison of the Adam Audio A7V and M-Audio BX4 interesting, but they don't quite meet your needs, there are other posts that I've prepared diving into similar products. Feel free to visit them for more insight.
You might be interested in the sound quality and features comparison between Adam Audio A7V vs Neumann KH120.
Or even explore how the Adam Audio A7V matches up against Yamaha HS5.
You might also fancy checking out how it compares with the Kali Audio LP-6 V2 or even see how it performs alongside Genelec 8010A.
There are plenty of options out there to ensure you find a product that's just right for you.
FAQs
What are some noticeable differences between Adam Audio A7V and M-Audio BX4 for music production?
The main distinction between the two lies in their design intent and features. The Adam Audio A7V is designed with professional sound production at its core, featuring a 1.9" Accelerated Ribbon Tweeter and a HPS Waveguide from the S-Series for precision and clarity. On the other hand, M-Audio BX4 is designed to be versatile across various multimedia functions I'm new to home recording but I also enjoy gaming, which of these two monitors would you recommend?along with providing robust audio quality.
I'm new to home recording but I also enjoy gaming, which of these two monitors would you recommend?
If you're looking for something that can serve multiple purposes such as gaming and home recording, the M-Audio BX4 could be a better fit due to its versatility. It's excellent not only for music production but also live streaming, gaming or watching movies.
I am a professional audio producer requiring precision in mixes; Which one should I go for?
Professionals who require high accuracy in their sound might prefer the Adam Audio A7V. Its advanced design features like ribbon tweeter and waveguide are highly regarded for delivering optimal sound performance in any setting.
If I am leaning towards Adam Audio A7V because of its sound performance but also want multi-media application usage like M-Audio BX4 offers; Are there any alternatives available?
Yes! There are several studio monitors out there that combine high-end audio reproduction with versatility. Monitors like JBL Professional 305P MkII or KRK Classic 5 offer incredible clarity while still being suitable for multimedia uses. However, each brand will differ slightly on tonal balance and sonic characteristics so it's always worth trying them out personally.
Buyer's Guide: Important Things To Consider & Look Out For When Buying Speakers
1. Consider Your Primary Use
Before you dive headfirst into the world of audio equipment, it's critical to understand what you intend to use your monitor speakers for. Are you a budding music producer in need of top-tier music production gear?
Perhaps a film enthusiast seeking cinema-quality sound at home? Or maybe just an audiophile who cannot compromise on sound quality? Identifying your primary use will help narrow down options and allow you to pick the pair best suited for you.
2. Determine Your Preferred Sound Signature
Much like every human ear, each pair of monitor speakers produces their unique sonic thumbprint or "sound signature".
Some may deliver a warmer, bass-heavy sound ideal for electronic music or hip-hop beats, while others might lean towards a more balanced output perfect for classical or acoustic sounds. Researching this beforehand can greatly influence your buying decision.
3. Understand The Difference Between Powered and Unpowered Speakers
There are primarily two types of speakers: powered (active) and unpowered (passive). Powered speakers such as the M-Audio BX4, have built-in amplification systems that eliminate the need for external amp equipment — a convenient pick if simplicity and convenience are key considerations.
On the other hand, unpowered speakers provide greater flexibility with customization but require an external amplifier.
4. Look At Frequency Response Rates
The frequency response rate provides insights into how effectively a speaker can reproduce low, mid and high frequencies — essentially telling us about its potential sound quality depth.
Most audio aficionados suggest monitors with wider frequency response ranges as they tend to deliver more balanced outputs suitable for a wide range of audio types.
5. Assess Speaker Construction Quality
Like any piece of technology, build quality matters greatly when it comes to longevity and performance in studio monitors. High-grade materials reflect not only in their durability but also impact sound production positively which is why renowned models like the Adam Audio A7V are highly regarded by professionals across industries.
6 . Remember: Size Does Matter
Unlike other gaming headsets or small Bluetooth speakers, studio monitors require some space! Hence before purchasing one online make sure your workspace or room can comfortably accommodate them whilst providing sufficient breathing room around them as well so that they can function at their optimal potential without being hindered by surrounding obstacles.
7 . Do A Studio Monitors Comparison

Last but not least , take some time out to do proper research which includes doing an extensive studio monitors comparison . It would help you understand different features , pros & cons attached with each model thereby facilitating an informed conscious decision based on personal preferences & requirements . Never rush through this step as it 's crucial for getting value from your investment !
About Author
Lyrics
Please save some lyrics first.