You're ready to make a big purchase, but you're having trouble deciding between these two powerhouses, the Adam Audio A7V and the Kali Audio LP-6 V2.
Trust me, I know how difficult that decision is... especially if you have no plans on whipping out that dreaded return postage label!
You know how the saying goes, buy right, buy once! Or something like that...
Either way, I've got you covered!
I've broken down the good, the bad and the ugly of these babies, so providing you have a clear idea of exactly what you plan on doing with it, you will have a clear idea on which one is best for you, by the end of this article.
Let get into it...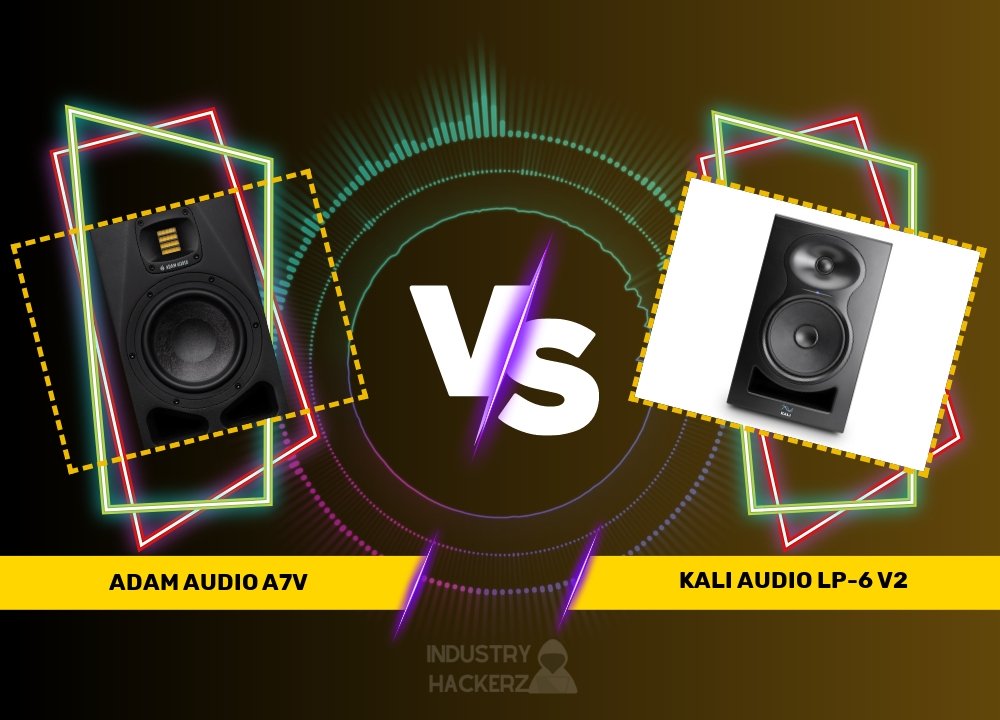 At A Glance:
Adam Audio A7V
Adam Audio A7V Pros & Cons
Pros:

Perfect for use with Sonarworks.
High build quality.
Excellent sound quality once set up correctly.
Significant upgrade from other speakers, such as Yamaha HS5's.
Offers a detailed sound image.
Extremely powerful speakers.
Works well for genres with fast transients.
High frequencies are solid and crispy.
Best choice for use with Sonarworks, as it can run profiles without the program running on your computer.

Cons:

Connection process is not user-friendly; requires additional purchases like ethernet cables and a USB switch.
A Control software was not ready upon shipping, making the most appealing feature useless for some time.
Software is currently in a beta version and full of bugs.
Setting up the speakers to work with Sonarworks is not straightforward and the tutorial video is missing some steps.
May not be the most accurate or natural-sounding studio monitors.
High frequencies draw attention away from the mids, making them feel less emphasized.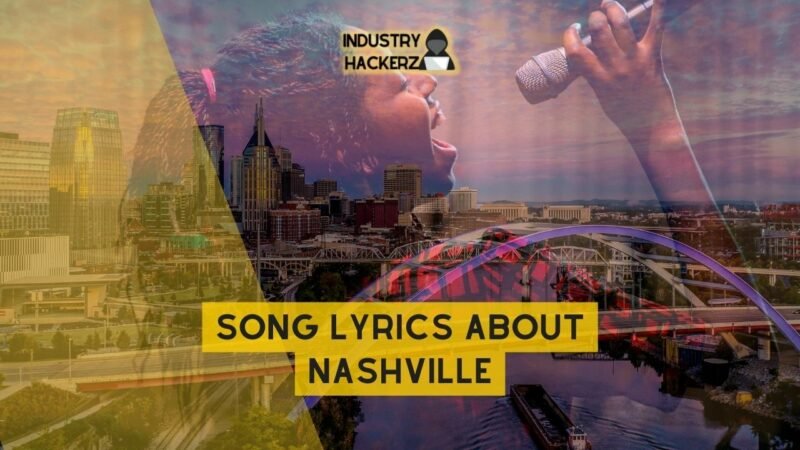 You Should Read This Next!
Kali Audio LP-6 V2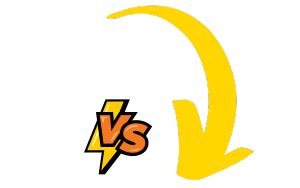 Kali Audio LP-6 V2 Pros & Cons
Pros:

Great value for the money
Pretty well-behaved frequency response
Good for desk use
Lots of options on the back
Soft and sweet sound with plenty of low-end
Loads of clarity in the mids and hi-end
Great imaging
Flat and neutral sound for accurate mixing
No built-in EQ allows for accurate track analysis
Low end is present but not overpowering
High end is balanced
Multiple connection options

Cons:

Annoying blue light that cannot be turned off
Large in size
Could be louder
No high pass filter option for using with a sub
Key Differences Between The Adam Audio A7V And The Kali Audio LP-6 V2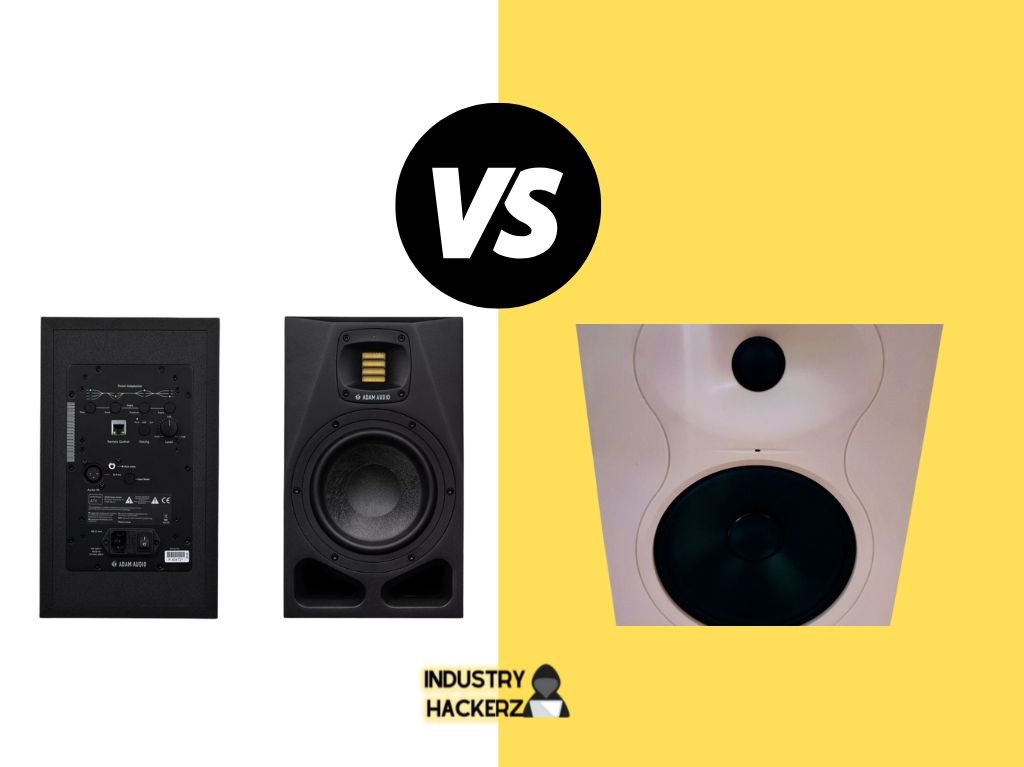 The main differences between Adam Audio A7V and Kali Audio LP-6 V2 are primarily based on their audio quality, performance, reviews and price points.
In terms of sound signature, both brands offer unique attributes. The Kali LP-6 is known for offering smoother and more laid-back sound with gradually rolling off upper mids and treble. On the other hand, the Adam A7V provides a robust sound performance, favored by many pro audio engineers for its precision and overall blend.
Kali LP-6 has been praised for delivering balanced and accurate sound reproduction suitable for critical monitoring and precise sound shaping due to its smooth yet detailed transparency overall. Conversely, Adam Audio A7V caters to those who prefer a stronger mix of sounds.
According to comparative review results as of mid-July 2023, Adam Audio's A7X outranks Kali Audio's LP-6 by two positions indicating slightly more acclaimed reviews.
The TV7s, another model from Adam Audio are also considered marginally better but the value-for-money aspect could sway preference towards Kali.
Personal preference plays a significant role along with considering what kind of music or audio work you do when deciding between these two models. Both could work well across various genres including rock/metal music or guitar playback.
With upgrades in newer models such as those seen in the celebrated Kali LP-6, improvements have been made in terms of frequency response output level and noise floor.
Those transitioning from older monitors like those from KALI LP-6 (1st edition) to newer models like Adam's might notice differences due to changes over time.
Both brands remain popular among producers working across various genres suggesting their versatility when compared side-by-side with other brands such as Yamaha HS5 Powered Studio Monitors or Focal Solo 6.
In conclusion:
The Kali LP-6 V2,, known for its smooth yet detailed transparency might be preferred by individuals looking for balance in their audio work.
The Adam Audio A7V,, renowned for its strong blend may be preferred by professionals seeking precision in their mixes.
Overall both produce high-quality audio monitoring systems suited for professional applications but personal preferences will ultimately determine which choice is ideal: either the Adam Audio A7V or the Kali Audio LP-6 V2..
| Specifications | Adam Audio A7V | Kali Audio LP-6 V2 |
| --- | --- | --- |
| Overview | The A Series A7V Speaker represents the evolution of ADAM Audios best-selling, award-winning A7X. The two-way A7V combines a new 7-inch woofer built from Multi-Layer Mineral (MLM) fibers and ADAM Audios handmade precision X-ART tweeter to deliver a wide frequency range of 41 Hz to 42 kHz | The LP-6 V2 has a 3D Imaging Waveguide that allows you to hear a 3-D soundstage from a stereo pair of speakers. It has a dual layer voice coil for clearer sound with lower harmonic distortion, and exceptional dynamic range. |
| Woofer | A Series woofers are constructed with a unique blend of mineral stone fibers that have been baked together to create a lightweight but highly stable material | N/A |
| Electronics | The A Series capitalizes on the transformative power of DSP-based electronics to provide greater tuning precision and better predictability than analog-only speakers | N/A |
| Voicings | A Voicing is a pre-defined sound profile of the A Series monitors. On the back panel, you will find two different selections, UNR and Pure. Here you will also find the Ext option which is dedicated to the extended functionality that comes with A Control via the Ethernet connection | N/A |
| Room Adaptation | On the back panel of A-Series speakers, you will find four bands of room adaptation equalization: Bass, Desk, Presence, and Treble | Kali Audio's signature Boundary EQ settings help you achieve optimum sound in your recording environment while maintaining neutral sonic reproduction in a variety of settings. |
| Port Tube | N/A | The LP-6 has the clean, punchy bass of a front-ported speaker with very low noise from the port tube. |
| Output | N/A | With 85 dB continuous output at 2 meters (roughly 6 feet,) and 20 dB of headroom, the LP-6 is plenty loud for almost every 1 or 2 person listening space. This includes home studios, editing bays, and most control rooms. |
What You Need To Know About Adam Audio A7V
The
Adam Audio A7V
speaker is a top-notch two-way audio system that boasts a frequency range of 41 Hz to 42 kHz. The A7V, an evolution of the popular, award-winning A7X, features a new 7-inch woofer built from Multi-Layer Mineral (MLM) fibers. These unique fibers are made from mineral stones baked together for lightweight durability and stability.
In addition to the cool MLM Woofer, this speaker uses ADAM Audios handmade precision X-ART tweeter. This enhances the sound quality even further. The speaker also uses DSP-based electronics instead of analog-only speakers for greater tuning precision and predictability.
The A7V has features called Voicings or pre-defined sound profiles on its back panel - UNR and Pure. There's also an Ext option there only if using 'A Control' through an Ethernet connection for extra features.
Finally, one awesome feature about these speakers is room adaptation equalization! This allows you to adjust four bands: Bass, Desk, Presence & Treble based on your room's acoustics! So no matter where you place it in your room, you can adapt it for the best audio experience.
My 1 Month Review Of The Adam Audio A7V
First Impressions
Defying the usual cliché, I judged the Adam Audio A7V purely on its aesthetic appeal before anything else. It's not what you would call a traditional looking speaker, but its unique design did give it an edge over other models.
The black colour scheme engrains a sleek and sophisticated appearance, which I found tastefully complements any home or professional studio setup.
A Month of Amplified Experiences
After a month of having the Adam Audio A7V on my desk and putting it to work every day, I can confidently say, this is one reliable piece of equipment.
Here are some key points from my experience:
- The first thing that took me by surprise was the incredible sound clarity. Every beat, vocal note and instrument in my music could be audibly differentiated without any struggle. It felt as if each sound had its own spotlight.
- The bass frequencies resonated beautifully without being overwhelming or intrusive. This nuanced balance brought more depth and richness to my music listening experience.
- The 'sweet spot' for these speakers is impressively wide. No matter where in the room I was, they always seemed to find me with their perfectly balanced audio output.
- To my delight, even at high volume levels there was no distortion - just crystal clear sound throughout.
The Not-so-good Bits
However, rainbows never come without rain – so here's a bit about what didn't hit all the right notes for me.
While these speakers do produce super quality audio output, their interface can be slightly confusing at times especially if you're not overly tech-savvy like me. It took quite a bit of tinkering for me to truly understand how everything works.
The manual wasn't too helpful either – although this might have been down to personal comprehension rather than lack thereof in content.
In retrospect though, after overcoming these hurdles once - they haven't posed problems since.
To Wrap Up
All things considered; the Adam Audio A7V has turned out to be a fantastic addition to my workspace. Despite some minor hiccups in usability early on; it makes up for them with its superior sound performance and stylish looks.
If you're looking for something that delivers stellar audio quality while also being easy on your eyes – then look no further! With all this said - one month down and I'm certainly eager about many more months (hopefully years) of use.
What You Need To Know About Kali Audio LP-6 V2
Take your audio experience to a new level with the Kali Audio LP-6 V2. This speaker is more than just a gadget; it's your ticket to an immersive 3-D soundstage thanks to its innovative 3D Imaging Waveguide. This means you can hear amazing detailed sound from every angle, as if you're in a real-life concert or studio.
What sets the LP-6 apart is its Dual Layer Voice Coil. This special coil helps the speaker produce clear and pure sounds, meaning you get less noise and more pure music. It also gives the speaker excellent dynamic range which can make all kinds of audio – from quiet whispers to booming explosions – sound clear and realistic.
The LP-6 also boasts of a Low Noise Port Tube that punches out strong, clean bass sounds that doesn't distort or cloud over other sounds. It has the power of a front-ported speaker but keeps noise levels super low!
Ideal for almost any space like home studios, editing bays or control rooms, this speaker performs impressively loud with 85 dB continuous output at about 6 feet and an impressive 20 dB of headroom.
One unique feature of the Kali Audio LP-6 V2 is its Boundary EQ settings. This nifty feature lets you tweak your audio settings for optimum performance in any room shape or size while keeping true to neutral sonic reproduction.
Check out more details about this amazing product at the official Kali Audio page. The Kali Audio LP-6 V2 could be the perfect addition to upgrade your listening experience!
My 1 Month Review Of The Kali Audio LP-6 V2
After a month of testing the Kali Audio LP-6 V2, here are my thoughts.
Sound Quality
The sound quality is pure bliss. For someone who appreciates high fidelity audio, the Kali Audio LP-6 V2 exceeded my expectations. It's as if each note was being placed gently in your ears, full of clarity and detail.
The highs aren't too harsh, and the lows have a pleasant punch to them. I also love how you can easily adjust the EQ settings to customize your listening experience.
Design
The build quality is top-notch. The studio monitor feels solid in your hands; it gives off an aura of something that has been well-made with attention to detail. You'll appreciate its matte black finish and sturdy construction. It blends seamlessly into any environment without looking out-of-place or overly flashy.
However, one small issue I had was with its size - it's slightly larger than I expected. But once you find an appropriate place for these beasts, you're definitely in for an amazing auditory treat.
User Experience
Setup was easy as pie. Even if you're not particularly tech-savvy, these speakers won't give you a hard time; their user-friendly interface makes everything straightforward.
One thing that truly stands out is the Boundry EQ settings that adapt based on speaker placement; it ensures optimal sound regardless of where you put them!
Bang for Buck
This is where Kali Audio LP-6 really shines!
In terms of value for money, they are unbeatable at this price point - offering top-tier sound quality and build for such a reasonable cost.
• Incredible Sound Quality: Clear highs and deep lows
• Solid Build: Matte black finish adds to its aesthetic appeal
• Bigger Than Expected: May require some space adjustment
• User-Friendly: Easy setup and usage
• Affordable Price Point:: High-quality audio without breaking the bank
All in all, after a month with these studio monitors, I'm totally sold. If you're an audiophile like myself or even just someone who appreciates good music quality – go for it! The Kali Audio LP-6 V2 won't disappoint.
Who The Adam Audio A7V Is For & Why You Might Choose It Over The Kali Audio LP-6 V2
Adam Audio A7V is designed for sound engineers, music producers, and professional musicians who prioritize high-quality sound and precise audio reproduction.
You might consider this product if you're seeking a studio monitor that offers exceptional detail and imaging capabilities while being compatible with Sonarworks software for improved monitoring accuracy.
Key reasons to choose Adam Audio A7V include:
• Build Quality: The robust construction ensures long-term reliability.
• Sound Quality: Once correctly set up, the clarity of sound is unparalleled.
• Sonarworks Compatibility: If you're already using Sonarworks software, it's an excellent match.
Be aware that setting up this product can be complex due to the connection process involving ethernet cables and a USB switch. You may also experience issues with the A Control software as it's still in its beta stage with several bugs to be ironed out.
One user review highlights the additional step required when exporting files for these monitors through Sonarworks. Therefore, if you're not tech-savvy or patient enough to navigate through such complexities, these might not be right for you.
However, if power and quality of sound are your priorities over ease of setup, Adam Audio A7V would be a valuable addition to your studio. These monitors offer impressive volume levels without compromising on audio detail - an upgrade noted by one user who transitioned from Yamaha HS5s.
In terms of genres, they perform exceptionally well with fast transient sounds due to their solid high frequencies. If your work involves such genres or requires crisp highs, this could be the perfect choice for you.
Lastly, note that these monitors might emphasize high frequencies over mids. For balanced monitoring across all frequencies, consider pairing them with headphones that offer good low-to-mid frequency reproduction.
In conclusion:
• If you seek top-notch build and sound quality
• Value detailed imaging capabilities
• Use Sonarworks or are willing to adapt to it
The Adam Audio A7V could be just what you need.
Who The Kali Audio LP-6 V2 Is For & Why You Might Choose It Over The Adam Audio A7V
The Kali Audio LP-6 V2 is an ideal choice for music producers, sound engineers, and home studio owners. If you're looking for speakers that deliver high-quality audio and true sound representation, these could be the right fit for you.
According to the reviews, these speakers provide accurate feedback for mixing tracks because of their flat, neutral sound. This allows you to clearly identify what your tracks may be lacking or need added.
Here are some reasons why Kali Audio LP-6 V2 might appeal to you:
• The value for money: Users have noted that they get more than what they pay for with these speakers. They could easily be sold at a higher price-point.
• The fine-tuned frequency response: Reviews mention that these speakers have a well-behaved frequency response, making them great right out of the box.
• Multiple connection options: With RCA, TRS and XLR options, it gives users flexibility in their setup.
However, some potential points to consider before purchase based on user feedback:
• They don't get super loud: If you're aiming to use them at larger distances or at high volumes regularly, this may not be the best fit.
• Their size: Some users mentioned that they're quite large – so ensure you have enough desk space before buying.
• The blue light: A minor aesthetic detail but some found it bothersome as it cannot be turned off.
In terms of recommendations from professionals in the industry - a composer mentioned that Hans Zimmer's mastering engineer recommended Kali Audio over JBL 3-series speakers. Additional research on Kali Audio revealed that key engineers and designers from JBL left the company and formed Kali Audio in 2018 which showcases their industry expertise.
Remember, if you prioritize clarity across all frequencies when making music or producing audio content - giving importance to accurate low ends and balanced high ends - then giving this product serious consideration makes sense.
FAQs
What additional features does the Kali Audio LP-6 V2 have that sets it apart from other models?
The Kali Audio LP-6 V2 offers unique features such as a Boundary EQ, which helps to adjust the speaker's response based on its specific placement in a room. This feature makes it possible to achieve optimal sound quality, even in challenging acoustic environments. Moreover, this model also boasts an advanced waveguide design resulting in excellent clarity and detail across all frequencies.
How does the price of Adam A7V compare with that of similar studio monitors within its range and are there any cost-saving measures I can consider?
The Adam A7V's price point positions it at the higher end compared to similar products within its range, like Yamaha HS5 or Focal Solo 6. However, considering its robust sound performance favored by many pro audio engineers and overall blend of precision offered, investments into this unit could prove worthwhile for those seeking superior audio reproduction capabilities. You may be able to save costs through purchasing during sales periods or sourcing from retailers offering discounts.
I am transitioning from an older monitor like KALI LP-6 1st edition to a newer one like Adam's models; what key differences should I expect?
Transitioning from older models such as the KALI LP-6 (1st edition) to newer ones like Adam's models might result in noticeable changes. The most significant difference will likely be in terms of sound signature, with Adam typically providing more robust sound performance compared to Kali's smoother output. Additionally, physical improvements made over time might also result in better frequency response output level and noise floor with newer versions.
In terms of usage across various genres, how versatile are these monitors? Can they handle low frequencies well for genres such as electronic music or hip-hop?
Both brands -Kali Audio and Adam Audio- stand strong among popular choices for studio monitors among producers working across various genres suggesting their versatility. Specifically focusing on low-frequency reproduction — both offer impressive bass response making them suitable for genres requiring solid bass reproduction such as electronic music or hip-hop.
Buyer's Guide: Important Things To Consider & Look Out For When Buying Speakers
1. Understand your Needs and the Different Types of Monitor Speakers
When you're in the market for buying a pair of monitor speakers, it's crucial to understand that not all are made equal and might not be suited for every scenario. For instance, nearfield monitors like Adam Audio A7V are perfect for a small room or home studio setup due to their close listening position.
If you're into music production and need accurate mixing/mastering tools, you might want to consider reference monitors that provide precision sound reproduction across the whole frequency range. Hence, knowing what purpose you need your speakers for will guide your purchase decision.
2. Consider the Available Space in Your Studio
Audiophile grade monitor speakers, such as the Kali Audio LP-6 V2, can truly shine in a well-treated room with adequate space. The size of your workspace will influence how well these active speakers perform, particularly regarding sound quality and low-end reproduction.
So before hitting that "buy" button online, make sure you have enough space for proper placement and acoustics to get the most out of them!
3. Look into Sound Quality: High-End Clarity, Midrange Accuracy & Low-End Reproduction
Before purchasing audio equipment online, it's essential to read reviews focusing on sound quality regarding high-end clarity, midrange accuracy and low-end reproduction since these factors can significantly impact your work efficiency when dealing with audio tasks.
For example, Adam Audio A7V is renowned for its high-frequency crispness providing exceptional detail during editing sessions while Kali Audio LP-6 V2 excels in delivering detailed midranges which is crucial during music production process.
4. Assess The Frequency Response Range
Frequency response range is a critical aspect when deciding on monitor speakers as it tells you how well they reproduce bass (low frequencies), mids (middle frequencies), and highs (high frequencies).
Professional-grade studio monitors should offer an extended frequency response to provide accurate sound representation across all spectrums - ideal for honing those fine details during mixdowns or mastering sessions.
5. Verify their Connectivity Options
Whether it's via XLR inputs or RCA cables - ensure that your selected monitor speakers are compatible with existing audio equipment in your home studio setup before making any purchases.. Compatibility issues can lead to unwanted additional expenses or delays in setting up so do check product descriptions thoroughly!
6. Check Online Reviews & Forums
While manufacturers usually highlight key features of their products like patented technologies or unique selling points - nothing beats user experiences shared by those who have tested them extensively! Aimed at getting unbiased insight about performance attenuations under specific settings from actual users who use them regularly contributes greatly towards building an informed purchase decision.
Furthermore reading forums provides collective wisdom from industry veterans offering real-world comparisons between different models like comparing Adam Audio A7V against Kali Audio LP-6 V2 based on personal experience!
7: Determine Your Budget First!
Never forget this golden rule when shopping online: determine what you can afford first! With endless options available – each boasting exciting features – set realistic expectations based on budget constraints without compromising performance metrics too much.
As tempting as pricier offerings might be promising superior sonic fidelity remember professional success isn't contingent upon owning top-of-the-line gear but rather cultivating skills using whatever resources one has access to!
Remember: Invest wisely not extravagantly!
About Author
Lyrics
Please save some lyrics first.