You're ready to make a big purchase, but you're having trouble deciding between these two powerhouses, the Adam Audio A7V and the JBL One Series 104.
Trust me, I know how difficult that decision is... especially if you have no plans on whipping out that dreaded return postage label!
You know how the saying goes, buy right, buy once! Or something like that...
Either way, I've got you covered!
I've broken down the good, the bad and the ugly of these babies, so providing you have a clear idea of exactly what you plan on doing with it, you will have a clear idea on which one is best for you, by the end of this article.
Let get into it...
At A Glance:
Adam Audio A7V
Adam Audio A7V Pros & Cons
Pros:

Works exceptionally well with Sonarworks.
High quality build.
Perfect sound quality once setup is done.
Significant upgrade from previous speakers.
Detail and image on the speakers are impressive.
Speakers are very powerful.
High frequencies are solid and crispy, ideal for genres with fast transients.
Complements well with headphones that have good low to mid frequencies.

Cons:

Connection process can be cumbersome, requiring additional purchases.
A Control software was not ready upon shipping, causing delays and bugs.
Software setup is complicated and not well-explained in the tutorial video.
Speakers may have been shipped to customers too early.
High frequencies may overshadow mid frequencies, making them feel less emphasized.
May not be the most accurate or natural-sounding studio monitors.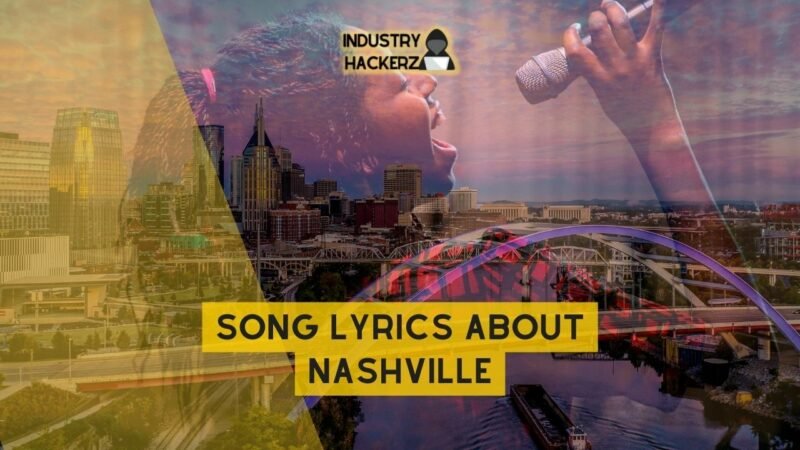 You Should Read This Next!
JBL One Series 104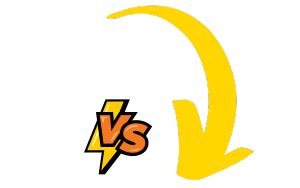 JBL One Series 104 Pros & Cons
Pros:

Designed for optimum performance when placed at arm's length from the listening position.
Can be used successfully as an entry level first set of reference speakers for home recording/production studio environment.
Does a credible job reproducing digital masters.
Performs well when tested using commercial HD evaluation recordings.
Accurate in sound reproduction.
Reasonably priced.
Good imaging.
Quick and punchy lower midrange/midbass.
More refined and less ear fatiguing sound compared to some other models.
Excellent for the price point.

Cons:

Bit bottom heavy centered around 100Hz, up by about 3dB from a reference 1k Hz tone.
May tend to be a bit light in the upper bass in some instances.
Top end is very peaky, making some female vocals and guitars not sound good.
Midrange is extremely thin, which impacts male vocals.
Low end is nonexistent due to small speakers with small drivers.
Distorts easily, making them unsuitable for filling larger rooms with sound.
Lack of dynamics, thin midrange, and peaky top end makes them not enjoyable to listen to.
Issues with volume, not as loud as some other models despite having more power.
Doesn't have the spacious soundstage expected, hence needs more volume.
Shape and base design makes them unstable and easy to knock over.
Power cord doesn't fit tightly.
Too quiet for 60-watt amplifiers.
Key Differences Between The Adam Audio A7V And The JBL One Series 104
The main differences between Adam Audio A7V and JBL One Series 104 are primarily based on their design, sound quality, and specific technological features.
Adam Audio A7V
- Known for its excellent frequency response ranging from a low of 40Hz to a high of 45kHz.
- The speaker's sound profile might need some adjustment time as they sound bigger and closer than they actually are.
- It belongs to Adam Audio's A series that is praised for delivering highly accurate, transparent sound.
- Uses Active Nearfield technology along with a 5" woofer and 1.9" U-ART ribbon tweeter powered by two Class-D amplifiers.
JBL One Series 104
- Noted for its neutral and detailed sonic profile - ideal for users seeking accuracy in their audio productions.
- Compact design is perfect for producers with limited desk space or those requiring portable solutions.
-One of the speakers serves as the power supply and control interface while the other acts as a passive satellite monitor.
Comparing their sound quality in terms of bass delivery, it was observed that:
Adam Audio A5X (similar to A7V) delivers less bass but more defined highs.
JBL models like LSR305 (similar to JBL One Series 104) have powerful but slightly flabby bass with a less defined top-end.
In conclusion,
If robust bass coupled with compact size is what you are looking for then JBL One Series 104 could be your pick;
If you prefer high-frequency clarity alongside strong sound output in professional setups then Adam Audio A7V, could be your choice.
| | Adam Audio A7V | JBL One Series 104 |
| --- | --- | --- |
| Description | Represents the evolution of ADAM Audios best-selling, award-winning A7X. The two-way A7V combines a new 7-inch woofer built from Multi-Layer Mineral (MLM) fibers and ADAM Audios handmade precision X-ART tweeter to deliver a wide frequency range of 41 Hz to 42 kHz | JBL104 reference monitors are compatible with most desktop and laptop computers, as well as home or professional recording equipment |
| Woofer | A Series woofers are constructed with a unique blend of mineral stone fibers that have been baked together to create a lightweight but highly stable material | Coaxial 4. 5-Inch (118 mm) LF driver |
| Electronics | The A Series capitalizes on the transformative power of DSP-based electronics to provide greater tuning precision and better predictability than analog-only speakers | Integrated 60-watt Class D power amplifier; 30 watts distributed to each speaker |
| Voicings | A Voicing is a pre-defined sound profile of the A Series monitors. Two different selections, UNR and Pure. Extended functionality with A Control via the Ethernet connection | Front-panel volume control and headphone jack with speaker mute feature |
| Room Adaptation | Four bands of room adaptation equalization: Bass, Desk, Presence, and Treble | Acoustically optimized for desktop Placement |
| Inputs | Not specified | Three sets of inputs allow connection with professional equipment, personal music players and consumer products. Input connectors: 2x 1/4-inch balanced; 2x RCA; 1x 1/8-inch unbalanced |
| Purchase Includes | Not specified | 1x extension monitor speaker wire (2-Conductor, 2 meters); 1x 1/8-inch (3. 5 mm) to RCA audio cable; 1x AC power cable; 1x quick setup guide |
What You Need To Know About Adam Audio A7V
The
Adam Audio A7V
is the updated version of ADAM's most popular A7X speaker. It packs a punch with a new 7-inch woofer made from Multi-Layer Mineral (MLM) fibers. What's cool about this is, MLM fibers are unique mineral stone fibers baked together, making it light but super stable.
But it doesn't stop there! It also features ADAM's handmade X-ART tweeter for those high notes. The combo of the woofer and tweeter allows the A7V to blast sound from 41 Hz all the way to 42 kHz.
This speaker has DSP-based electronics. In simple terms, this just means you'll get precise tuning and great predictability - digital tech at its best!
You'll find two Voicings on its back panel: UNR and Pure. Think of these as sound profiles to give you different audio experiences. Plus, there's an Ext option for more features via an Ethernet connection using A Control.
One more thing! There are four types of room adaptation equalization on the back too – Bass, Desk, Presence, and Treble. These help you customize your sound depending on where you're listening from – be it at your desk or in an open room.
Whether you're a music junkie or just enjoy good audio quality, this speaker ticks many boxes! Just remember - every ear is different so make sure it suits yours before buying!
My 1 Month Review Of The Adam Audio A7V
My First Impression
When I first saw the Adam Audio A7V, I was immediately impressed. This sleek and modern monitor just screamed quality. After a month of experience, my initial thoughts haven't changed - this piece of audio equipment is simply top-notch.
The Setup Experience
Setting up the Adam Audio A7V was a breeze. The manual was clear and concise, making the whole process smooth and easy for an audio novice like me. The device also came with all the necessary cables, which was a huge plus.
One thing to note: the speaker grills are not installed on arrival. Initially, this had me scratching my head but installing them turned out to be straightforward.
The Sound Quality
What struck me first about the Adam Audio A7V was its incredible sound clarity. For someone like me who loves getting immersed in music, this really took my listening experience to another level.
- The bass response is precise and powerful.
- The mid ranges have great detail.
- High frequencies are sharp but never harsh.
Overall, each individual element in any song stands out beautifully without overpowering others.
I've used it for everything from upbeat pop music to more mellow classical pieces - no matter what genre or style, the A7Vs deliver exceptional performance every time.
The Design & Build Quality
The build quality of these monitors truly speak oodles about their class. They're sturdy and well-made - obviously designed to last!
The clean lines and minimalist design fit perfectly into my workspace. Add great sound quality to this aesthetic appeal and you've got an absolute winner in your hands.
In Summary...
Overall, after a month of using the Adam Audio A7V speakers:
- Set up was simple
- Exceptional sound clarity
- (Double) Exceptional build quality
I would definitely recommend these monitors to anyone looking to improve their audio setup. It's clear that Adam Audio has put thought into every detail from packaging down to performance, making it worth every penny spent!
What You Need To Know About JBL One Series 104
The
JBL One Series 104
reference monitors are a great fit for your computer, whether it's a desktop or laptop. You can also use them with your home or professional recording equipment. These speakers have been made to work best when placed on a desktop.
They come with three sets of inputs for connecting with all kinds of devices including professional equipment, personal music players and other consumer products. Some neat features include a volume control on the front panel and a headphone jack that also has a speaker mute feature.
The JBL One Series 104 has one 4.5-inch (118 mm) LF driver and one 0.75-inch (19 mm) soft-dome HF driver. The integrated power amplifier is Class D, 60-watt, which means each speaker gets 30 watts.
There are several input connectors: two are 1/4-inch balanced; two are RCA; and one is an 1/8-inch unbalanced one. When you buy the JBL One Series 104, you get an extension monitor speaker wire that's two-conductor and measures two meters long, an audio cable that's an 1/8 inch (3.5 mm) to RCA type, an AC power cable and a quick setup guide to help get things started without any trouble.
My 1 Month Review Of The JBL One Series 104
After a month of testing the JBL One Series 104, here are my thoughts:
Sound Quality
The JBL One Series 104 truly shines in its sound quality. It delivers a clean, balanced audio, able to handle a variety of genre and volumes with ease. The highs were crisp without being shrill and the mids were smooth, contributing to an overall pleasing listening experience.
What surprised me though was the bass - it was punchy but not overpowering, striking just the right balance.
Design & Build
Moving onto design and build, JBL has done quite an impressive job. These speakers have a compact form factor that doesn't take up much space on your desk or workstation. They're sleek and modern in appearance without going overboard.
The front-panel rotary-control for volume is conveniently located making adjustments quick and easy.
Durability
After using them regularly for a month, I've found the JBL One Series 104 speakers to be solidly built. They've held up perfectly well with no signs of wear or deterioration in sound quality.
Versatility & Connectivity
In terms of versatility and connectivity, these speakers have proven their worth. The rear-panel inputs accommodate a range of devices with ease. Whether I'm connecting my laptop or smartphone via Bluetooth or using the aux cable for my old-school mp3 player - everything works flawlessly.
Here's a bullet-point summary:
* Excellent sound quality with clean highs, smooth mids, and punchy bass
* Compact and sleek design that fits seamlessly into any workspace
* Durable build quality
* Versatile connectivity options catering to various devices
To wrap up this review; if you're looking for compact desktop speakers that deliver serious audio performance without breaking the bank – you should seriously consider getting yourself some JBL One Series 104 speakers.
Who The Adam Audio A7V Is For & Why You Might Choose It Over The JBL One Series 104
Who is the Adam Audio A7V for?
The Adam Audio A7V is ideally suited for professional music producers, mixing engineers, or home studio owners who are looking for an upgrade in sound quality. They particularly appeal to users of Sonarworks software, as they seamlessly integrate with this system.
Reasons to choose the Adam Audio A7V
• Superior Sound Quality: If you're upgrading from speakers like Yamaha HS5's, you'll be blown away by the stark difference in audio detail and imaging that the A7Vs provide. Their sound quality has been deemed "perfect" by users once set-up is complete.
• Powerful Performance: These monitors pack a punch! Users have noted that they are incredibly powerful - oftentimes not even needing a quarter of their volume capacity. Their standout feature is their exceptional high frequency performance, described as "crispy" and "solid". Coupled with a good pair of headphones with low to mid-frequency emphasis (e.g., Neumann NDH 30), these speakers make a potent combination for accurate mixing sessions.
• Built to Last: The build quality of these monitors is rated 5/5 by users. Despite any issues with connection or software, the physical construction and durability of these speakers remain unquestioned. You can expect them to serve you well over many years.
Potential Considerations before Buying
While most users find immense value in their purchase of Adam Audio A7Vs, there may be some hiccups along the way:
• The process of setting up these monitors requires certain cables and switches which may not be included with your purchase.
• The beta version of its proprietary 'A Control' software has been reported to contain bugs. However, this issue should resolve as updates are released over time.
Sonarworks Compatibility: Unrivalled Ease & Clarity.
Adam Audio A7V tops the list if you use Sonarworks software due to its seamless integration into Sonarworks without needing it running on your computer - offering an unrivaled level of convenience and clarity in your workflow.
In summary, choosing Adam Audio A7V means investing in superior sound quality and power-packed performance that harmonizes perfectly with your Sonarworks system. It will require some technical know-how while setting up but promises long-term satisfaction through high-quality construction and unmatched sonic detail.
Who The JBL One Series 104 Is For & Why You Might Choose It Over The Adam Audio A7V
JBL One Series 104 is designed for individuals who seek an entry-level set of reference speakers for a home recording or production studio environment. If you're someone who values sound accuracy and affordability, these are worth considering.
These speakers are praised by professional audio engineers and commercial recording studio owners for reproducing digital masters effectively, giving credibility to their sound quality.
However, there are a few aspects to note:
The 104s may be slightly bottom heavy, centered around 100Hz. This might slightly impact your bass overtones in the 200-250Hz range.
They tend to distort easily, which could be an issue if you need to fill a larger room.
The speakers aren't as loud as some users might expect given the wattage, requiring perhaps some additional equipment such as a DAC/Amp combo.
On a brighter note, their Imaging is remarkable, which comes from their coaxial drivers - a major strength that may interest potential buyers. The lower midrange/mid-bass has been praised for being quite good, quick and punchy.
Furthermore, if your mix sounds good on the 104s, it will likely be in the ballpark and require only minor tweaking when played back on most other reference speakers.
These are ideal if you plan on listening at arm's length distance as they yield optimum performance when placed in this configuration.
While they have strengths like imaging and bass response, one should bear in mind that these might not serve well if you're planning for high-volume music creation or looking for fun sounding speakers with dynamic bass response.
In summary:
If sound accuracy within budget is your priority,
If your setup mainly involves arms-length listening,
If you're entering into home recording/production setup,
JBL One Series 104 can definitely be in your consideration set.
If you find that the Adam Audio A7V and JBL One Series 104 aren't quite fitting your needs, no worries! I have plenty of other posts comparing similar products. Feel free to check out my comparison of the Adam Audio A7V vs IK Multimedia iLoud MTM for a deeper dive into these sleek monitor speakers.
Alternatively, you might be interested in the M-Audio BX4 vs Neumann KH120 or perhaps the M-Audio BX4 vs Yamaha HS5. And don't forget about my analysis on the M-Audio BX4 vs Kali Audio LP-6 V2. So, don't fret if this comparison wasn't perfect for you. There's a lot more to explore!
FAQs
What would be a better choice for someone who's just starting to build their home studio and why?
For beginners or those who are setting up their home studios with space constraints, the JBL One Series 104 might be more suitable. Its compact design saves desk space and provides portability. Its neutral sound profile is excellent for getting an accurate representation of recordings which could be helpful in learning and honing production skills.
Are these speakers suitable for creating music across different genres?
Yes, both Adam Audio A7V and JBL One Series 104 are versatile across various music genres. The Adam Audio A7V is praised for its high-frequency clarity that may shine in genres where detail is key, like classical or jazz. On the other hand, JBL One Series 104 has strong bass performance that can benefit genres like hip-hop or electronic dance music.
In terms of durability and longevity, which product boasts a longer lifespan?
Both models are from reputable manufacturers known for their quality products but specific lifespan data isn't typically provided by manufacturers as it can vary based on use and care. However, both models should offer solid longevity if appropriately maintained.
If someone were interested in expanding their setup later on, would it be easier to do this with one model over the other?
Expansion capability often depends more on your audio interface than the speakers themselves.
However, if you plan to expand your system later with additional monitors or subwoofers,
the Adam Audio A7V, belonging to Adam Audio's professional-grade A series might provide more flexibility due to its professional grade standards design compatibility.
Buyer's Guide: Important Things To Consider & Look Out For When Buying Speakers
1. Understand Your Needs
Identifying your needs is the first step towards finding the perfect pair of monitor speakers. Are you a music producer needing speakers for professional recording or a multimedia enthusiast looking to level up your home setup?
Perhaps you are an audiophile aiming for optimal sound reproduction or maybe an aspiring podcast producer? Recognizing your specific requirement will help guide your online purchasing decision on brands like Adam Audio and JBL.
2. Know Your Brands
Not all speaker brands are created equal, each one has its strengths and weaknesses. That's why it's essential to get acquainted with standout names in the industry such as Adam Audio and JBL.
Adam Audio, a renowned European brand, is known for their focus on precision, detail and accurate reproduction of sound which makes them ideal for studio monitors.
On the other hand, JBL, an American powerhouse in audio equipment, offers a range of speaker systems that can cater to both professional recording settings as well as robust home setups.
3. Check For Sound Quality
The heart of any good monitor speaker lies in its ability to deliver excellent audio quality – crisp highs, clear mids, and deep bass tones should integrate seamlessly to produce vibrant soundscapes at any volume level.
While browsing online, consider researching user reviews that describe the aesthetic audio quality of potential choices from trusted brands like JBL or Adam Audio's studio monitors.
4. Think About Size & Space
Before adding those high-end monitor speakers into your virtual cart, it's crucial to consider the size of your room along with where these speakers will be placed. Smaller rooms may benefit from compact yet powerful options while larger spaces might require more potent speaker systems with better sound dispersion capabilities.
5. Consider The Price Point
Just because you're making an investment doesn't mean it has be exorbitant! With so many options available in today's market - from budget-friendly multimedia speakers by JBL to high-end studio monitor solutions by Adam Audio - there's something out there for every price bracket without compromising on quality.
About Author
Lyrics
Please save some lyrics first.