You're ready to make a big purchase, but you're having trouble deciding between these two powerhouses, the Adam Audio A7V and the IK Multimedia iLoud MTM.
Trust me, I know how difficult that decision is... especially if you have no plans on whipping out that dreaded return postage label!
You know how the saying goes, buy right, buy once! Or something like that...
Either way, I've got you covered!
I've broken down the good, the bad and the ugly of these babies, so providing you have a clear idea of exactly what you plan on doing with it, you will have a clear idea on which one is best for you, by the end of this article.
Let get into it...
At A Glance:
Adam Audio A7V
Adam Audio A7V Pros & Cons
Pros:

Great for use with Sonarworks.
High-quality build and sound.
Significant improvement over previous speakers such as Yamaha HS5's.
Provide a detailed and powerful sound.
Work well for genres with fast transients.
High frequencies are solid and crispy.
Can run Sonarworks profiles without the program running on the computer.

Cons:

Complicated connection process requiring additional purchases.
A Control software was not ready upon shipping and is currently in a bug-filled beta version.
Extra steps required for setup with Sonarworks that are not clearly explained in the tutorial video.
May have shipped to customers prematurely.
May not be the most accurate or natural-sounding studio monitors.
Mids feel less emphasized due to the high frequencies drawing attention.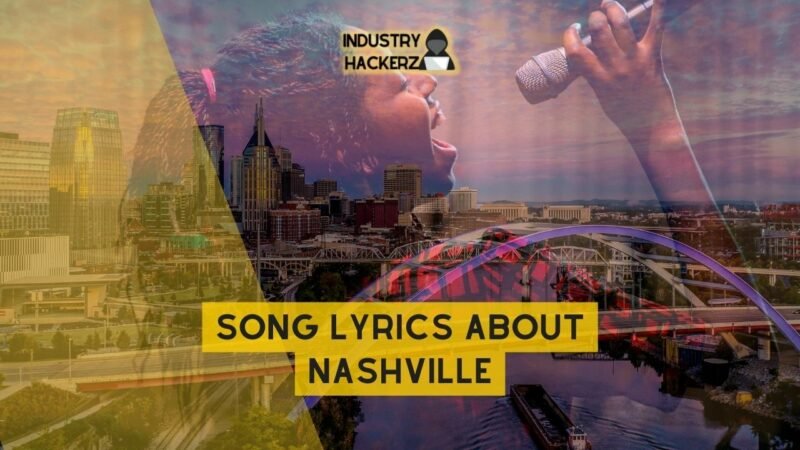 You Should Read This Next!
IK Multimedia iLoud MTM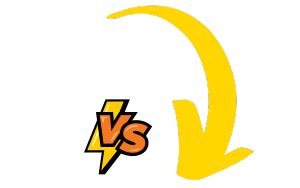 IK Multimedia iLoud MTM Pros & Cons
Key Differences Between The Adam Audio A7V And The IK Multimedia iLoud MTM
The main differences between Adam Audio A7V and IK Multimedia iLoud MTM are seen in their design, user review feedback, and specific audio strengths.
The Adam Audio A7V is a 130W active 2-way nearfield monitor with a 7\" driver. This makes it ideal for those looking for excellent clarity and accuracy in sound reproduction, particularly for mixing and mastering tasks in the studio. Users have given it positive reviews for its performance, especially praising its decent lower range.
The IK Multimedia iLoud MTM, on the other hand, is known for its high resolution and compact design that delivers an impressively accurate sound representation. Its unique design minimizes speaker-room acoustic interaction, making it ideal even for rooms not custom-tuned for surround audio.
In terms of criticism or room for improvement: users have reported that though iLoud MTM offers high/mid/low separation and a clear bass response, there might be better mid-high-high response on other models like Precision 5.
A user who compared Adam's A7v with Precision MTMs felt that the former didn't keep up with the latter's performance.
It's important to note that both these speakers were listed amongst the top studio monitors of recent years indicating their quality and popularity among professionals.
To summarize:
Adam Audio A7V excels at: Clarity, accuracy in sound reproduction.
IK Multimedia iLoud MTM excels at: High resolution sound representation, minimal speaker-room acoustics interaction.
Given their specific strengths - both models deliver excellent performance in their respective price ranges. However, choosing between them may ultimately hinge on personal preference or specific needs. It would be advisable to listen to each of them if possible before making a final decision as personal taste can greatly influence what one finds preferable when it comes to audio equipment.
| Features | Adam Audio A7V | IK Multimedia iLoud MTM |
| --- | --- | --- |
| Design | Two-way A7V combines a new 7-inch woofer and ADAM Audios handmade precision X-ART tweeter | Designed as the ideal studio speakers, as well as desktop speakers or bookshelf speaker |
| Woofer Material | Multi-Layer Mineral (MLM) fibers | Not specified |
| Electronics | DSP Based Electronics for greater tuning precision and better predictability | Not specified |
| Vocings | UNR and Pure with Ext option for extended functionality with A Control via Ethernet connection | Not specified |
| Room Adaptation | Four bands of room adaptation equalization: Bass, Desk, Presence, and Treble | Built-in self-calibration via included ARC mic for balanced sound on a music studio desk, studio equipment, or as desk speakers or gaming speakers for pc |
| Sound Quality | Wide frequency range of 41 Hz to 42 kHz | Linear phase sound and deep, extended bass down to 40 Hz. Point-source performance delivers audiophile sound at any distance |
| Mounting | Not specified | Compact and easy to mount, can be mounted to mic stands or mounts for immersive audio |
What You Need To Know About Adam Audio A7V
The Adam Audio A7V is an incredible speaker developed as an evolution of the ADAM Audios award-winning A7X. This two-way speaker features a brand new 7-inch woofer constructed from Multi-Layer Mineral (MLM) fibers and ADAM Audios handmade precision X-ART tweeter. These components work together to deliver a wide frequency range from 41 Hz all the way up to 42 kHz.
What makes these speakers even more special is that the woofers are made from a blend of mineral stone fibers that have been baked together. This process results in a material that's both lightweight and super stable, perfect for delivering high-quality sound.
The A7V speaker also uses advanced DSP-based electronics. This digital technology provides greater tuning precision and better predictability compared to traditional analog-only speakers.
On the back panel, you'll find some cool features called Voicings - essentially pre-defined sound profiles for the monitors. There are two options available; UNR and Pure. Plus, there's an Ext option for extended functionality when connected via Ethernet with A Control.
One last thing worth mentioning is room adaptation capabilities which allow you to tune your speaker according to your room acoustics using four bands of equalization: Bass, Desk, Presence, and Treble.
To learn more about this speaker or make a purchase visit Adam Audio's official page. With all these features it's clear why the Adam Audio A7V stands out as a top choice for those seeking superior sound quality in their audio equipment.
My 1 Month Review Of The Adam Audio A7V
First Impressions
When I laid my eyes on the Adam Audio A7V for the first time, I immediately noticed its sleek design and solid build. The speakers are fairly large, but still fit comfortably on my desk. For the past month, they've been an eye-catching addition to my home studio.
Setup Process
Setting up these speakers was pretty straightforward. The user manual that comes with them was detailed and precise, removing any possible headaches out of the process. Once connected, I was ready to rock in no time.
Sound Quality
The highlight of the Adam Audio A7V? Its stellar sound quality. These speakers provide a clean, balanced audio profile that's perfect for music production. From deep bass to high treble notes, every sound is impeccably reproduced without any distortion.
• Bass Response: This has been a revelation! It's deep and taut - perfect for genres like EDM or hip-hop where low frequencies are crucial.
• Mids: The mids are full-bodied and warm; vocals in particular shine through with great clarity.
• Treble: High frequencies are crisp and detailed without being overly bright – preserving those tiny details in your tracks.
Durability & Design
The Adam Audio A7V's build quality is top-notch - it feels solid and sturdy. After a month of daily use, they still look as good as new with no signs of wear or tear.
The design is practical yet aesthetic - it fits right into any modern studio setup without being obtrusive.
Affordability & Value
Now let's talk about value for money - this is another area where these speakers excel. Considering their exceptional performance and durability, they offer excellent bang-for-your-buck compared to similar products on the market.
To wrap it up; after spending a month using the Adam Audio A7V speakers, I'm thoroughly impressed by their performance — from setup to playback — they have delivered reliably superb results each time.My expectations have been far exceeded by their stellar audio reproduction capabilities which make them an immense value proposition.
So if you're looking for top-tier audio performance wrapped in a durable and sleek package then look no further than the Adam Audio A7V; you won't be disappointed!
What You Need To Know About IK Multimedia iLoud MTM
If you're after crystal clear sound for your music mixing or gaming needs, the
IK Multimedia iLoud MTM
could be just what you need! These ideal studio speakers offer linear phase sound that is great for reducing ear fatigue during long sessions.
You can expect deep bass down to 40 Hz with these compact speakers. They don't even need a subwoofer to achieve this! This makes them a strong competitor against larger studio monitors and computer speakers that use a powered subwoofer.
Another great feature of iLoud MTM is its built-in self-calibration with an included ARC mic. This allows the speaker to adjust to any placement, whether you place it on a studio desk, use it as a bookshelf speaker, or as gaming speakers for pc.
What's more, the point-source performance delivers audiophile sound at any distance making them perfect as desktop studio audio monitors. And despite their size, they're easy to mount on mic stands or mounts - offering Atmos bass management for an immersive audio experience that surpasses any pc sound bar or surround sound rig.
Remember, good quality and great sound doesn't always have to come in big packages. The IK Multimedia iLoud MTM proves this by delivering excellent performance in a small package!
My 1 Month Review Of The IK Multimedia iLoud MTM
Sound Quality
After a month of testing the IK Multimedia iLoud MTM, I have to say, the sound quality is exceptional. Granted, the price point might be a little steep for some, but if you are looking for a top-notch sound, these speakers deliver.
At first listen, I was stunned by the crisp and detailed audio. Whether it be high-frequency treble or low-frequency bass tones, every note is reproduced with an impressive level of precision.
Design and Build Quality
In terms of build quality and aesthetics, these speakers are worth every penny. The sleek design not only looks professional but also blends well with my studio setup.
But it's not just about looks. The build quality is incredibly solid. These speakers feel durable - they're definitely built to last! Plus they have a compact shape which works perfectly in my studio space.
User Experience and Functionality
As an audiophile who loves tinkering around with settings and adjustments, I appreciate the user experience these speakers offer.
Having each speaker equipped with its own DSP-controlled frequency response, lets me adjust the EQ settings to match my room's acoustics perfectly which has been frankly mind-blowing!
I was pleasantly surprised by how straightforward the calibration process was. And it honestly made a world of difference to my mixing.
In Conclusion...
After an entire month using these speakers daily in my music studio; fine-tuning mixes and replaying tracks all day long; you could say that we've become pretty well acquainted.
The sound reproduction truly is second-to-none in this price range. While certain aspects like the higher-end price tag may deter some potential buyers, once experienced firsthand one can see where that extra money goes.
All things considered - from their impressive sound quality to their smart functionality - I would highly recommend IK Multimedia iLoud MTM monitors for anyone serious about audio production or those simply seeking a high-quality listening experience!
Who The Adam Audio A7V Is For & Why You Might Choose It Over The IK Multimedia iLoud MTM
Who is the Adam Audio A7V for?
The Adam Audio A7V is for the serious audio enthusiast or professional who is committed to achieving exceptional sound quality. If you're someone who uses Sonarworks software, this product may especially appeal to you. It also lends itself well to those accustomed to mixing and producing genres with fast transients.
Why might you choose to buy the Adam Audio A7V?
There are several reasons why you might opt for the Adam Audio A7V:
- Sonarworks Compatibility: If you use Sonarworks software, these monitors integrate seamlessly with it, allowing you to run profiles without leaving the program running on your computer.
- Sound Quality: While it may take some time to get used to them, these monitors deliver an incredibly "solid" and "crispy" sound quality that's particularly effective for genres with fast transients.
- Built for Power: These speakers pack a punch and offer substantial volume and power that suits studio settings well.
However, bear in mind there can be challenges upon initial setup given their connection process requires additional purchases such as Ethernet cables and a USB switch. The accompanying A Control software has also seen delays in its release, making it a potentially frustrating setup experience initially.
Is the sound upgrade noticeable?
Absolutely! Reviewers who upgraded from other models noted a stark contrast in sound quality, describing it as "night and day". The image and detail delivered by these speakers promise a noticeable improvement over other models like Yamaha HS5's.
Are they worth the investment despite potential setup issues?
Despite potential setup frustrations or software delays, users report that once everything is sorted out – which includes correcting potentially overlooked steps in tutorial videos – they are very pleased with their purchase. They have commented positively on both build quality (an easy 5/5) and on achieving perfect sound quality once set up correctly.
Your decision rests heavily on whether you're willing to navigate through initial hiccups before enjoying excellent audio performance over many years of usage. So if you're keen on remarkable sound imaging & detailing plus immense power packaged within sturdy build-quality all while being compatible with your favorite Sonarworks platform, maybe it's time for an upgrade after all!
Who The IK Multimedia iLoud MTM Is For & Why You Might Choose It Over The Adam Audio A7V
The IK Multimedia iLoud MTM is for you if you are a music enthusiast or a professional musician who values detailed and crisp sound quality.
Your requirement is for monitors that can reproduce accurate lows, mids, and highs with no distortion or loss of detail. You want dependable equipment that not only compliments your music but inspires creativity.
Why choose IK Multimedia iLoud MTM?
Performance: The MTMs deliver in terms of performance. Whether it's playing various genres of music or using it for creating and recording electronic music, they consistently produce tight lows, clear mids, and airy highs without causing ear fatigue. If you're working on mixes or experimenting with sounds, the sound quality is comprehensive enough to satisfy.
Build Quality:The MTMs are well-built and have a robust feel to them. They come with decoupling stands which allow for versatile placement while maintaining optimal sound direction toward your listening position.
Detailed Sound:If precision is what you're after, the MTMs offer just that - highly detailed sound across all spectrum ranges - from low end to high frequency response.
Stereo Imaging:This set creates an impressive stereo image with a wide sweet spot which enhances your audio experience.
Pain Point: You may need to make tweaks based on your room acoustics as well as optimize the settings for the onboard Arc calibration technology that the monitors employ. However, this isn't much of a concern since calibration is easy and takes about 5 seconds per side once the mic has been set up in your seated position.
The iLoud MTM sets itself apart from other monitors in its price range due to its articulate and detailed sound reproduction capabilities - even rivaling high-end brands like Genelecs and Dynaudios. It's an investment that should not disappoint you if clarity, balance, versatility, and convenience are what you're after in studio monitors.
In terms of value for money - these monitors are among the best investment choices compared to significantly more expensive alternatives such as Focal CMS65s or Neumanns.
Nevertheless, each piece of equipment has its quirks; In this case it might be port noise at certain frequencies when situated close to walls. If positioned correctly though (several feet away from any wall), it shouldn't affect your listening experience negatively.
To sum up – IK Multimedia iLoud MTM could be an excellent fit if you are committed towards pristine audio reproduction while creating or listening to music.
If the Adam Audio A7V or IK Multimedia iLoud MTM speakers don't quite hit the mark for you, don't worry, I've got a whole range of other comparisons for you to check out. Take a look at my post comparing the M-Audio BX4 vs Neumann KH120.
Or perhaps you're considering something like Yamaha HS5? If so, here's another piece where I've compared M-Audio BX4 vs Yamaha HS5. Alternatively, if you're intrigued by Kali Audio speakers, then my post on M-Audio BX4 vs Kali Audio LP-6 V2 is definitely worth checking out.
Lastly, if the Finnish brand Genelec has caught your eye, then have a read through my comparison of M-Audio BX4 vs Genelec 8010A. There's plenty more to explore beyond these posts so happy reading and hunting for your perfect audio gear!
FAQs
What specific features of the Adam Audio A7V and IK Multimedia iLoud MTM make them suitable for professional audio work?
Both the Adam Audio A7V and IK Multimedia iLoud MTM have several features that cater to the needs of professionals. The Adam Audio A7V is known for its excellent clarity and accuracy in sound reproduction, making it ideal for mixing and mastering tasks. On the other hand, IK Multimedia iLoud MTM, with its high resolution and compact design, offers accurate sound representation while minimizing interaction with room acoustics.
I am a music producer who frequently works in different rooms. Which studio monitor would be more adaptable to varying room conditions?
The IK Multimedia's iLoud MTM could potentially be a better fit for your needs as it minimizes speakers' interaction with room acoustics, making it an ideal choice even for rooms not custom-tuned for surround audio.
I am particularly concerned about bass response. Between Adam Audio A7V and IK Multimedia iLoud MTM, which one delivers superior bass reproduction?
According to reviews, IK Multimedia's iLoud MTM, offers high/mid/low separation along with a clear bass response which might suit your requirement better if you are particularly interested in superior bass reproduction.
If I want to check how these two monitors perform before buying them, what should I do?
It is always advisable to listen to each of them if possible before making a final decision since personal taste can greatly influence what one finds preferable when it comes to audio equipment. You could visit local musicians or studios who own these models or perhaps attend expos or events where brands showcase their products like these monitors from Adam Audio and IK multimedia.
Buyer's Guide: Important Things To Consider & Look Out For When Buying Speakers
1. Understand Your Studio Needs
Before hitting that buy now button on your favorite pair of monitor speakers, it's essential to understand what you're looking for. Are you a professional sound engineer or just a home studio enthusiast?
The type and level of professional audio equipment you need will largely depend on the intended use. For instance, if you are a sound engineer who requires precise, balanced sound reproduction, then high-end studio monitors like the Adam Audio A7V could be your best pick.
2. Consider the Size of the Space
Monitor speakers come in different sizes and capacities; hence knowing your room size is key when buying these items online. Are they going to be placed in a small home studio or a large professional recording room?
For smaller spaces, nearfield monitors like the IK Multimedia iLoud MTM, known for their accurate monitoring capabilities even in tight spaces, may be ideal.
3. Check Sound Quality and Frequency Response
Frequency response, expressed in Hertz (Hz), refers to how well an audio equipment can reproduce low to high frequencies, giving an indication of its sound quality.
Therefore it's crucial when scoping out monitor speakers online that you take note of this specification before deciding on which one best suits your needs.
4. Look Out for Balanced Sound Reproduction
Having monitor speakers that can deliver balanced sound reproduction is vital especially for those involved in music production and mixing tasks where precise audio detail is needed at all times.
Ensure that whichever model you choose gives priority to maintaining a clean balance between highs, mids and lows - nothing should overpower anything else.
5. Focus on Monitor Design
The design isn't just about aesthetics but also contributes significantly to speaker performance.
Some models feature front-facing bass ports which allow them to be placed near walls without affecting bass response—an essential feature if working with limited space.
Consider also cabinet shape: models with rounded edges often provide better dispersion leading to improved stereo imaging.
6. Consider Reference Monitors
Attention all music production newbies! When starting up your home studio setup don't disregard reference monitors as an option for outstanding battery-powered stereo accuracy.
This type of monitor speaker has been engineered specifically for providing neutral audio playback without coloration or distortion—a perfect choice if accurate monitoring is what matters most!
7. Prices and Reviews
Lastly but not least important are pricing and reviews!
Budget plays significant role when purchasing any professional audio equipment online—including monitor speakers so have clear limit before beginning search process.
It's wise also check customer reviews prior purchase—these real time user experiences could offer helpful insight into product pros cons help determine whether specific model worth investment price tag!
About Author
Lyrics
Please save some lyrics first.