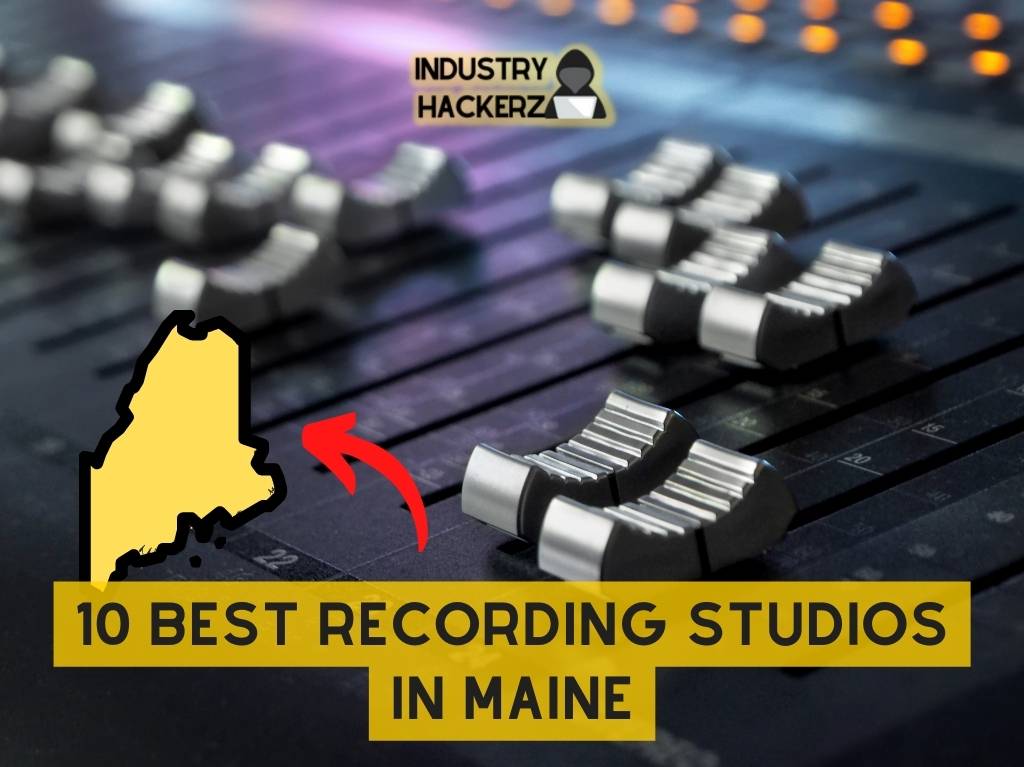 Maine Music Mill
Maine Music Mill is an incredibly spacious studio with a modern and classic touch. Set in the iconic Fort Andross / Cabot Mill building, this cutting-edge studio offers mastering, mixing, and recording services in an inviting environment.
With vintage pine flooring, a 16-foot ceiling, and almost 11,000 cubic feet of remarkable audio space, the revolutionary Maine Music Mill studio offers an inspiring atmosphere for music production. Its exemplary live room is perfect for artists who want to indulge in acoustic music.
Customers love Maine Music Mill's incredible services. The studio has a team of professional engineers who know precisely how to transform basic audio content into a masterpiece. Not only can the engineers help you make excellent records, but they are also kind, friendly, and easy to work with.   
 Website: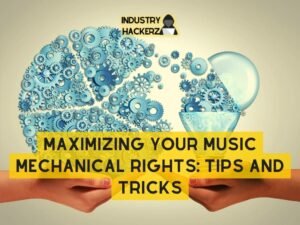 You Should Read This Next!
Location:
14 Maine St #0101-1, Brunswick, ME 04011, United States
Costs and Services:
| | |
| --- | --- |
| Service  | Costs |
| Session Time (4 hours Minimum) | 60/hr |
| House Concert RecordingSolo Artist4 – 5 member band | $300$500 |
| Post – Production | $100-$280 |
Acadia Recording Company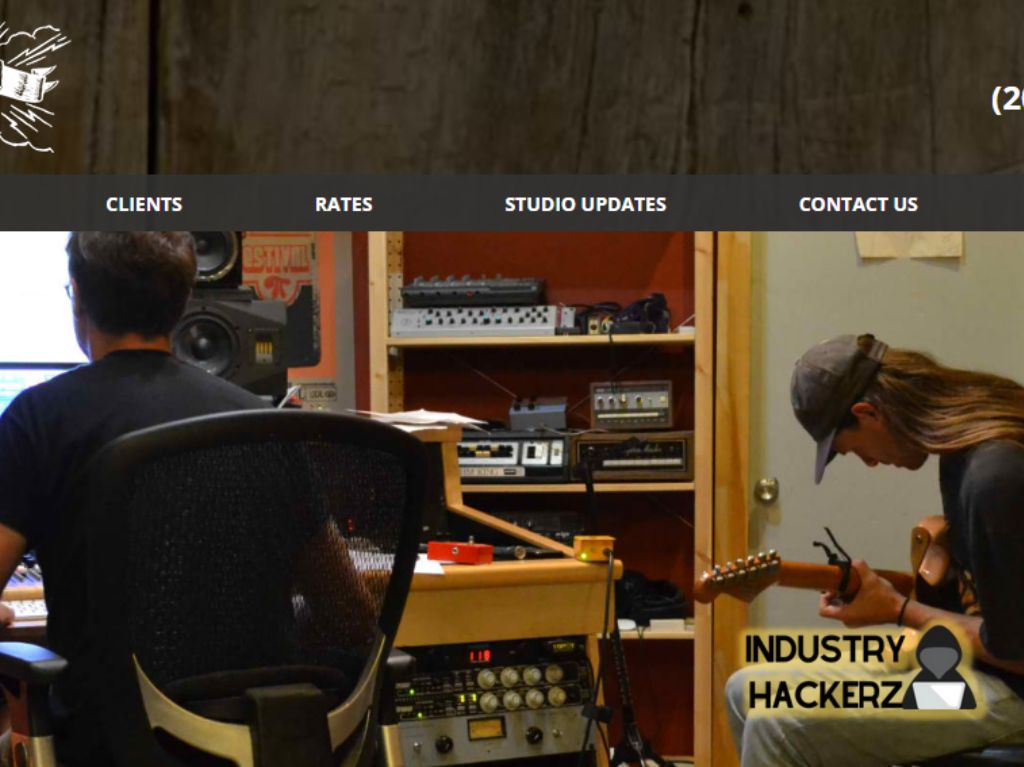 Conveniently situated at 105 Hanover Street, Maine, Acadia Recording Company boasts a spacious live room with gorgeous hardwood flooring and three different isolation booths that offer magnificent views of the live room. This impressive studio also features a control room with a mix of analog and digital capacity.
Established in the early 2000s, Acadia works with various musicians to produce exciting singles, EPs, and albums.
Co-owned by Jason Phelps and Todd Hutchisen, Acadia understands what its clients expect in terms of music. Many clients are impressed by their work ethics and recommend newbies to choose this studio for their projects.
Website: 
Location:
105 Hanover St, Portland, ME 04101, United States
Costs and Services:
Rates are tailored to your needs. Contact them for a quote.
Garage Mahal Recording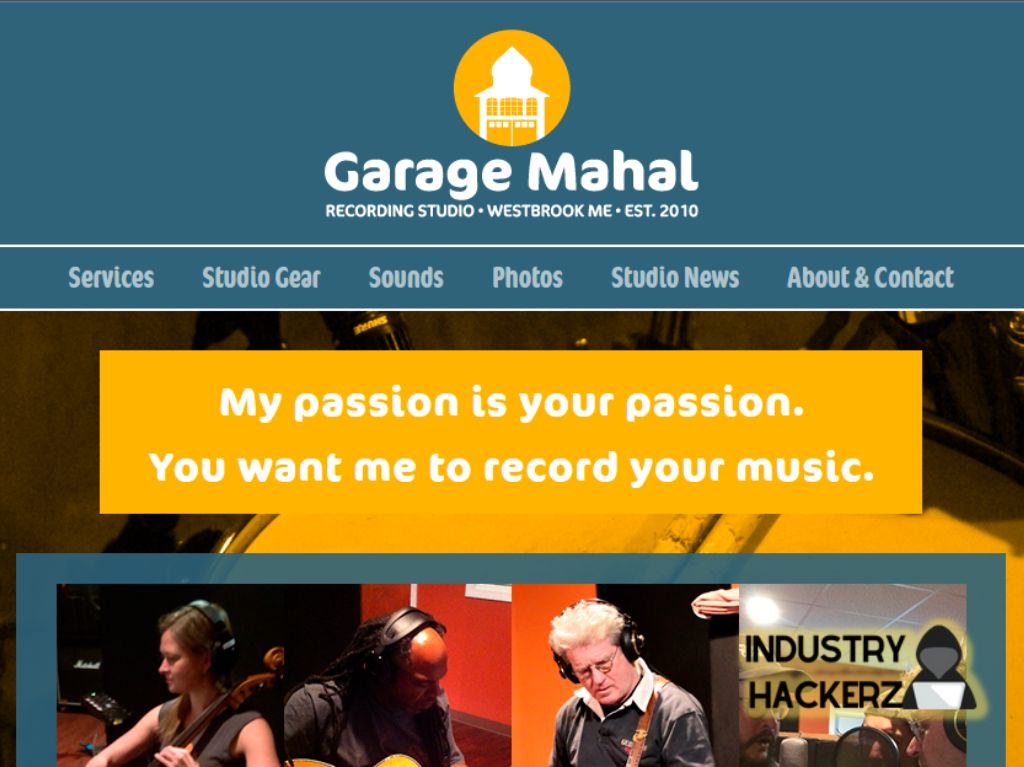 Considered one of Maine's best recording studios, Garage Mahal Recording has attracted a lot of positive reviews, with its clients praising the consistency of its professional services and the friendliness of its staff.
Garage Mahal Recording's sound engineers ensure that the studio inspires creative music production and that the results exceed the clients' expectations. The sound engineers are highly knowledgeable, and their enthusiasm helps make each recording session an enjoyable experience.  
Garage Mahal Recording is an excellent choice for newbies and seasoned musicians alike. Beginners will, in particular, learn how to produce great music. It's no surprise many clients continue to record their music with this studio for years.
Website: 
Email:
Location:
119 Bridge St, Westbrook, ME 04092, United States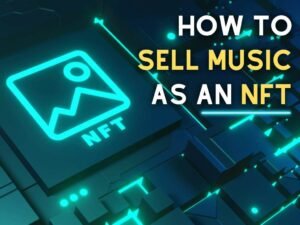 You Should Read This Next!
Costs and Services:
Call or email the studio for prices.
Anchour Studio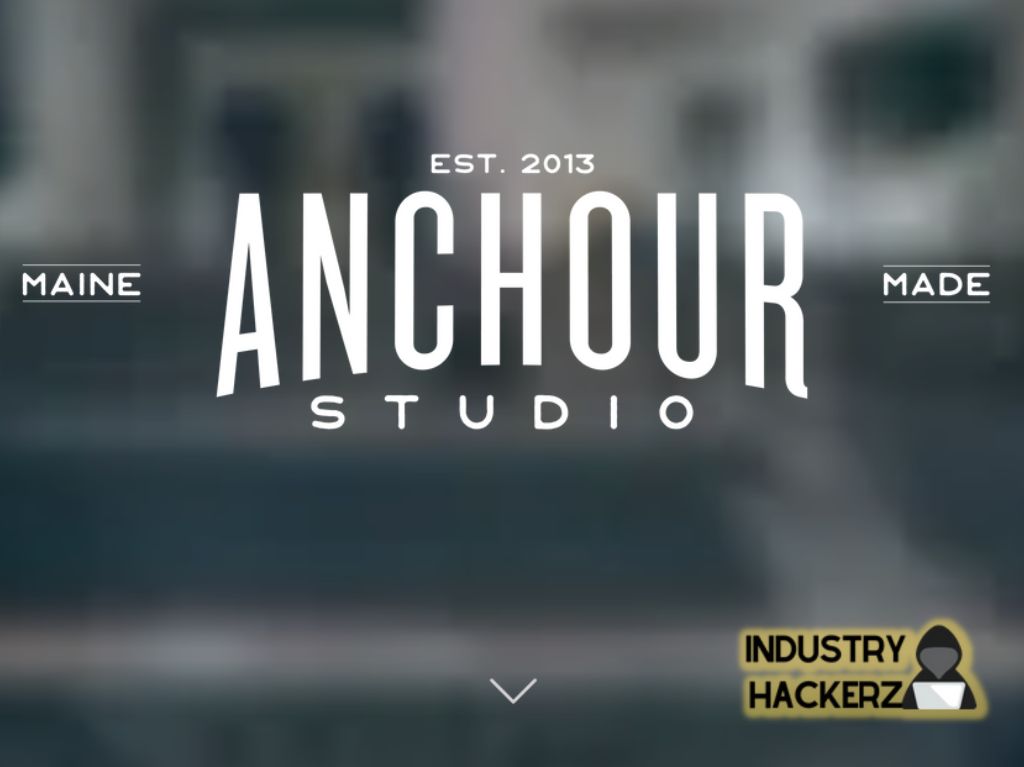 Anchour Studio is a one-store music recording studio for artists and musicians. It consists of a full-equipped digital/analog studio, vocal booths, a live room, and two separate mixing rooms.
The studio is designed to meet all of your tracking, mixing, editing, and production needs. It offers a wide range of microphones and modern processing gear, as well as a selection of amplifiers and musical instruments to suit your recording needs.
Anchour Studio has perfected its services to deliver the best sound for the exact emotion each musical project aims to evoke.   
Clients are happy with the studio's offers and level of professionalism. The sound engineers work directly with the clients and offer helpful feedback.
Website:
Email:
Location:
46 Lisbon St, Lewiston, ME 04240, United States
Costs and Services:
Get in touch with the studio for pricing details.
Prism Analog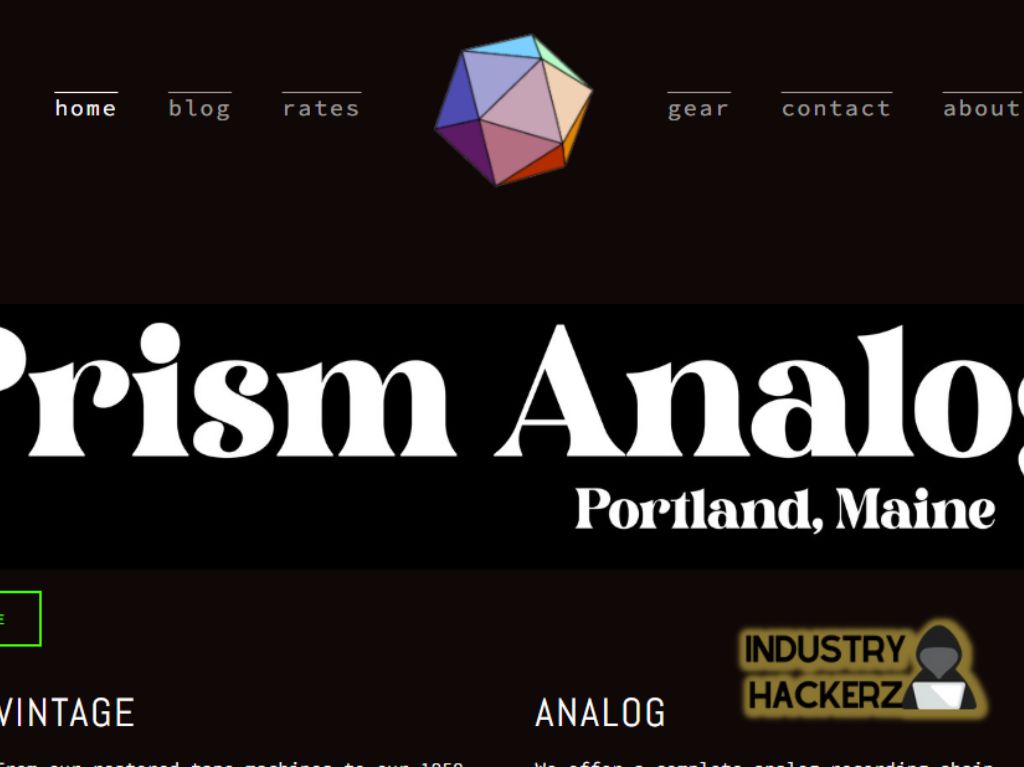 Prism Analog has gained a lot of positive ratings for good reasons. Situated in Portland, Prism Analog aims to help local artists and musicians by providing them with beautiful gallery and performance space, recording lessons, and other services through discounted pricing, grants, and donations.
The studio works with schools, bands, and youth groups, to mention but a few. It also accepts grant-financed music projects that serve children, New Maine residents, and others.
Prism Analog has a team of highly-skilled and friendly professionals. Their sound engineers are passionate and kind, ensuring everyone can produce top-notch music. Many clients consider their offers and prices to be worth it! That's why so many artists and music groups are happy to continue working with the studio.
Website: 
Location:
34 Preble St, Portland, ME 04101, United States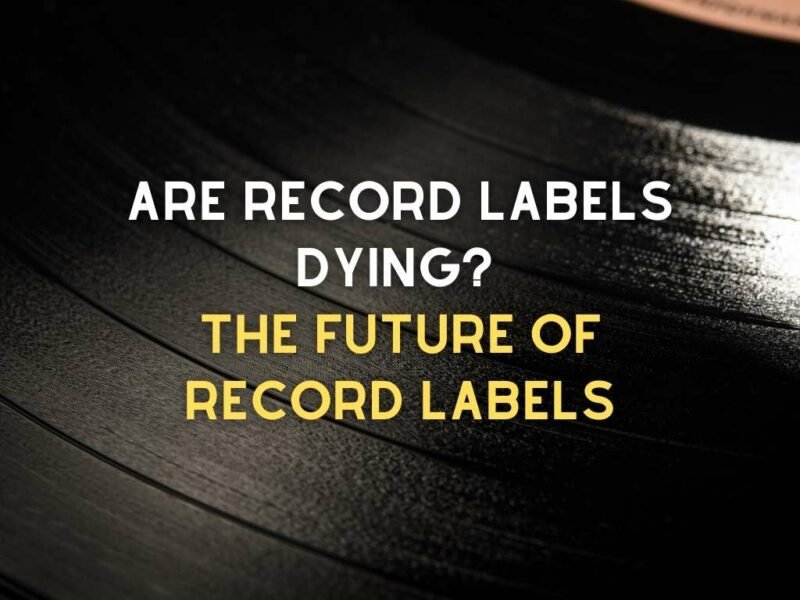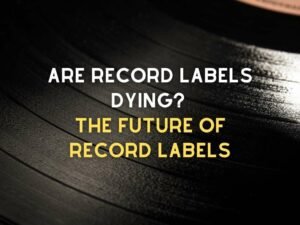 You Should Read This Next!
Costs and Services:
| | |
| --- | --- |
| Studio Time | Cost |
| Full Day  | $475 (engineer Included)$300 (BYO engineer) |
| Half-Day  | $250 (engineer included)$175 (BYO engineer) |
| 5-Day Lockout | $2000 (engineer included)$1300 (BYO engineer) |
Red Vault Audio
Red Vault Audio is an excellent audio production studio specializing in sonic production and the enrichment of media and music. The owner, Pete Morse, works with artists, musicians, agencies, and other entities to produce better sound.
Many have expressed their satisfaction with the studio's soundproofing. Also lining this gorgeous studio is high-quality equipment, including consoles, microphones, plugins, and effects facilities that work together to create diverse sounds for various genres.
Audio services include sound design, voice-over production, mastering and mixing music, as well as sweetening sound for podcasts or videos.
If you're searching for a recording studio with exemplary services and rates that won't break the bank, then selecting Red Vault Audio is the way!
Website: 
Email:
Location:
South Portland, ME 04106, United States
Costs and Services:
Contact the studio for more information.
The Nest at Black Owl Studio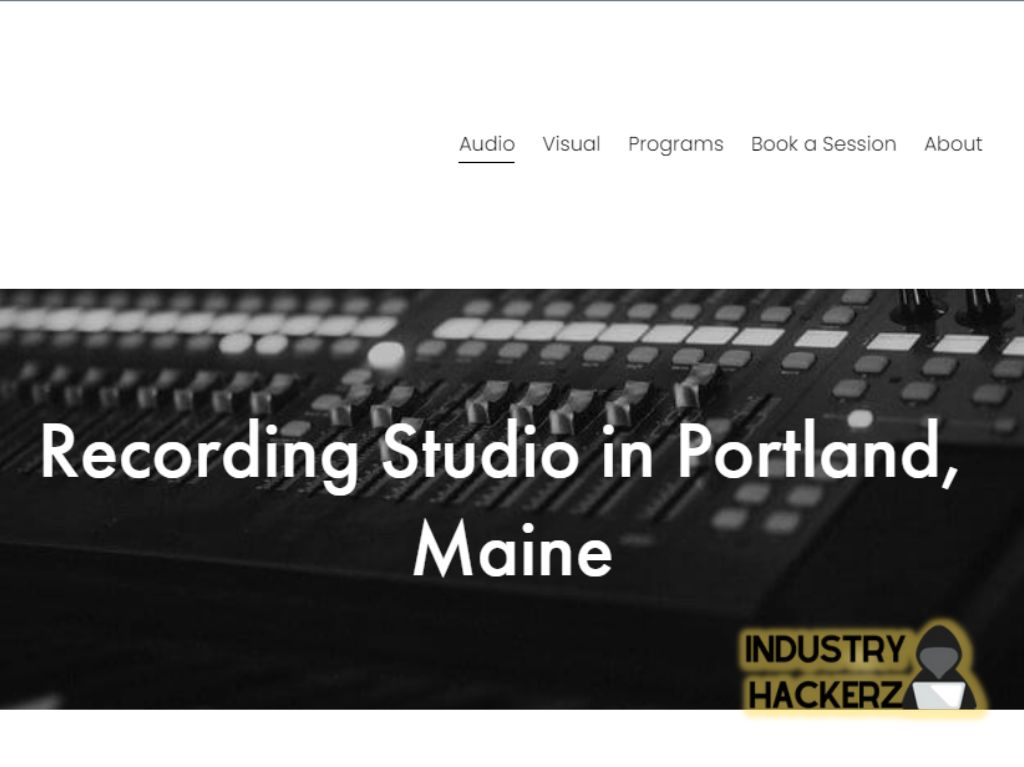 Black Owl Studio is an ultramodern studio situated in the Back Cove part of Portland, Maine. The Nest (the Upstairs part of the Black Owl Studio content factory) is specially designed to produce high-quality tracks, capture quality audio recordings, and help musicians prosper in the ever-evolving music industry.  
The space is designed to make audio recording a breeze. The loft features a 7-layer floor furnished to create the perfect low-end sound. Portable soundproofing walls can easily move to create a vocal booth for almost any band size.
Some of the most popular services at The Nest at Black Owl Studio include mixing, recording, and mastering. Voice artists and producers alike can benefit from the vast range of production sound effects on offer to help them further their careers.
No matter what you're working on, whether it's an audiobook or a music album, The Nest at Black Owl Studio is the place to be!
Website: 
You Should Read This Next!
Email:
Location:
29 Vannah Ave Suite 2, Portland, ME 04103, United States
Costs and Services:
| | |
| --- | --- |
| Studio Time | Costs |
| 3-Month minimum subscription | $2000/month |
| Full-day with Engineer | $750 |
| Half-day with Engineer | $400 |
Flying Sound
Flying Sound is a high-tech recording studio specializing in smooth and high-fidelity engineering. Their remote services include IP, Davinci Resolve, Source Connect, and Video production.
The sound engineers at Flying Sound will give you access to helpful tips and strategies for completing your new music project. The professional staff team is available and ready to accommodate your preferences and include them in your project.
Flying Sound serves a wide range of clients. This impressive studio is glad to help you create high-quality masterpieces from songwriters and DJs to bands.
Clients praise the reliability of this fine recording studio. The staff is welcoming, patient, and happy to guide you every step of the way to make your project a success.
Website: 
Email:
Location:
45 Casco St Suite 300, Portland, ME 04101, United States 
Costs and Services:
| | |
| --- | --- |
| Booking Fee | $250 |
| On-screen Dialog | $400/hr  |
| Voice-over  | $200 – 1 Hour$1400 – 8 Hours  |
| Musicians  | $100 – 1 Hour$800 – 10 Hours |
| Audiobooks  | $100/hr$250/project for Tracking$200 for Mixing and Mastering |
The Studio
The Studio Portland boasts a legacy of serving clients for over four decades now. Notable clients include G.E Smith, James Cotton, Double Trouble, Charlie Musselwhite, Jonathan Edwards, Jerry Douglas, Ray LaMontagne, Rod Stewart, Devon Square, and Spencer Albee, among others.
This acoustic facility works with musicians across different music styles and production levels. Primary services include mixing, tracking, mastering, sound design, ADR, video shoots, podcast production, voice-over work, film production, etc.
A quick Google search shows that this studio has a 5-star rating. Many clients are impressed by its staff of knowledgeable, friendly, and patient sound engineers.
For a recording studio that consistently delivers beyond the clients' expectations, The Studio Portland is definitely worth your consideration.
Website: 
Location:
45 Casco St #200, Portland, ME 04101, United States
Costs and Services:
| | |
| --- | --- |
| Studio  Time | Costs |
| 3-Hour Block Minimum with Engineer | $300 |
| Studio Rental with Engineer | $400/day |
| Full-day Session with Ryan Ordway | $750 |
Outlook Recording Studio
The Outlook is a 24-track digital recording studio that also offers analog-to-digital transfers. Whether your new project is small or big, you can rest assured that the outcome will exceed your expectations. This studio's sound and music production quality will ensure you receive excellent results.
The Outlook boasts a team of audio and music professionals who can help you take your recording career to a whole new level. They enjoy experimenting with both analog and digital equipment to achieve thrilling sounds for their clients.
Outlook Recording Studio is an excellent choice for beginners and aspiring musicians searching for a high-end studio to take their careers to the next level.
Website: 
Email:
Location:
894 Mayville Rd, Bethel, ME 04217, United States
Costs and Services:
Contact the studio for pricing information.
Don't Forget Your Recording Session Essentials…
1. Game Plan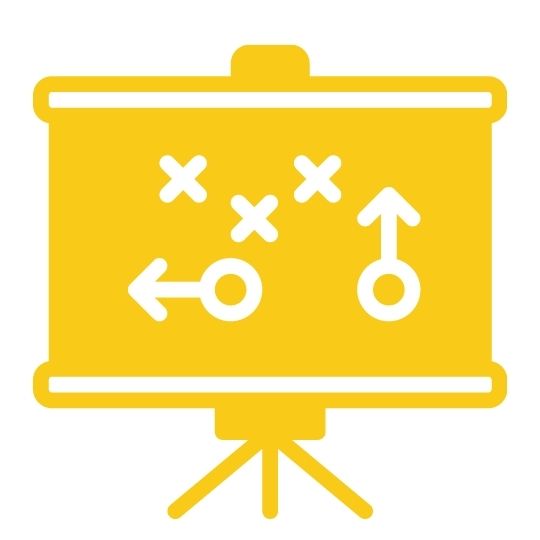 You should go in there with a plan of what you want to achieve. This will make it easier on both you and the engineer, and will help keep things moving along.
2. External Hard Drive
Sale
SAMSUNG SSD T7 Portable External Solid State Drive 1TB, Up to 1050MB/s, USB 3.2 Gen 2, Reliable...
PORTABLE STORAGE: The light, pocket-sized Portable SSD T7 delivers fast speeds with easy and reliable data storage for transferring large files, including...
TRANSFER IN A FLASH: Transfer massive files within seconds with the incredible speed of USB 3.2 Gen 2; Embedded PCIe NVMe technology delivers blazing fast...
BUILT STRONG AND SECURE: Unlike HDDs, the Portable SSD T7 has no moving parts so it's more resistant to shock; Plus, its solid aluminum unibody...
RELIABLE THERMAL SOLUTION: The T7's advanced thermal solution uses the Dynamic Thermal Guard to withstand and control heat, so the portable SSD stays at...
SLEEK AND COMPACT: Roughly the size of a credit card and only weighing 2 oz, the T7 fits comfortably in the palm of your hand and is light enough to take...
Get yourself an external hard drive. This way, you can take your sessions home with you and have a backup in case something goes wrong.
3. Powerbank
Sale
BLJIB Portable Charger 32000mAh, 22.5W QC 3.0 PD 20W Smart LED Display Fast Charging Built in Cables...
Battery Pack with LED Display: 32000mAh Li-polymer can 8 charges for typical iPhone, 6 charges for Samsung Galaxy, 3 charges for iPad Mini, perfect for a...
Portable Charger with Built in Cables: The integrated cables with grooves are convenient for storage, more than 10,000 bending tests prove its durability,...
PD 20W Quick Recharging: Micro input, iOS input, Type-C (PD 20W) input & output support bidirectional quick speed charge for most mainstream devices...
Power Bank Fast Charging: 2 USB-A QC 22.5W output and 1 Type-C PD 20W output, which only takes 30 mins to charge for iPhone 12 up to 50% and 40 mins to...
Comfortable and Safe Design: The Ergonomic design fits comfortably and stylish in your palm; besides, the rechargeable power bank is equipped with multiple...
You never know when you're going to need a power bank. It's always better to be safe than sorry!
4. Snacks and drinks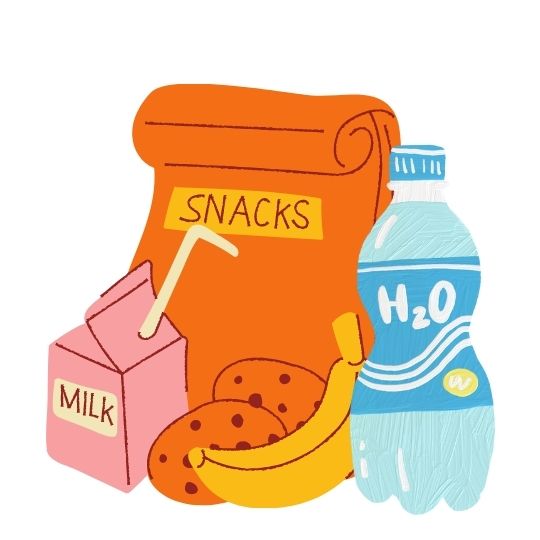 Stay hydrated and fueled up so you can perform at your best.
Is your business featured on our Top-Rated List? Awesome! Promote this page on your site or blog! Just copy and paste the HTML below to embed this badge!
<a href="https://industryhackerz.com/10-best-recording-studios-in-maine/" ><img src="https://industryhackerz.com/wp-content/uploads/2022/05/badge-4.png" alt="Industry Hackerz Top-Rated Business"></a>