If you're in search of the best recording studio in Kentucky, we've done the work for you. We've scoured the state to find the top studios, so you can focus on making great music.
From Lexington to Louisville, these studios have everything you need to take your recordings to the next level. So whether you're a seasoned pro or just starting out, check out our list of the best recording studios in Kentucky. You won't be disappointed.
Oakwood Recording Studios

Located in Lexington, Oakwood studios is your number one choice for local and international audio music production. They built the studio in a residential space, providing you the comfort of being at home while creating unique projects.
The studio offers a vast array of services, including recording, editing, mixing, mastering, commercial voiceover, composing and arranging, audio for pictures, and restoration. Dreaming of being a future audio engineer? These professionals can bring your dream to reality. They offer personal in-studio classes.
In Oakwood, they will bring your project to fruition by using a world-class vocal setup complemented by modern, high-quality mics with pre-amplifications. Their mastery of work will make any genre of music a hit. Whether you are a rock, Ballard, hip-hop, or R&B artist, you'll be in for a pleasant surprise. 
With a  4.9 Google rating, Oakwood boasts of friendly, experienced professionals who'll walk with you through the entire process. They're invested in producing quality outcomes.
They also offer their customers the convenience of accepting credit cards.
You can visit the studio from 10:00 AM to 10:00 PM from Monday to Saturday.
Website: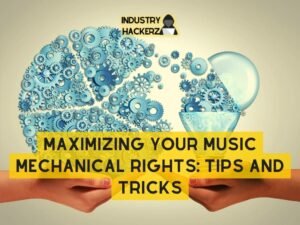 You Should Read This Next!
Location:
62 Summertree Ct, Nicholasville, KY 40356, United States
Costs and Services:
Not available. Contact them for pricing. 
DSL Studios
DSL is a multi-room studio based in Louisville. It is a place where talent, technology, and experience get merged to produce notable works of art.
The space accommodates two tracking rooms, amp booths, and a spacious, well-equipped control room with a Pro Tools HDX digital audio workstation. 
The workstation is loaded with various plug-ins and complemented by an enormous collection of top-notch microphones and analog hardware outboard gear.
The professionals at DSL provide expert services in recording, mixing, and mastering acoustic ensembles, voiceovers, and sound designs. They cater to all music genres and performances. You can seek their services as a solo artist or band.  
If you want to make your music career successful, DLS's talented engineers must be considered. 
Website:
Email;
Location:
10352 Bluegrass Pkwy, Louisville, KY 40299, United States
Costs and Services:
Contact them for rates.
Coates Music Studios
Coates studio works with many artists, beginners, intermediaries, and professionals. They nurture young talents, specializing in artists' development while promising professionals to elevate their music to the next levels. 
Its staff is genuine and professional, comprising talented engineers who offer the best audio knowledge in hip-hop.
The studio gives you the feeling of a homey touch, giving you the space to be creative. What's more, their highly trained professionals guide you through from scratch in making mixtapes or albums.
Coates studio is equipped with professional-grade equipment. Furthermore, their industry mastery capabilities give your music the high-end radio quality sound you desire.
Coates has a 4.9 Google rating, with significant positive customer reviews on its site. Coates also has high customer retention, with some becoming lifetime members.
Its studio doors are always open 24 hours every day.
Website:
Email:
Location:
206 Old Harrods Creek Rd Unit 5, Louisville, KY 40223, United States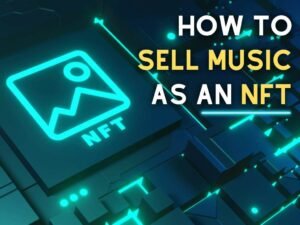 You Should Read This Next!
Costs and Services:
| | |
| --- | --- |
| Service  | Cost  |
| Mastering Session | $199.99 |
| Mixing Session | $299.99 |
| Recording Session | $239.98 |
| Event Space Rental | $79.99 |
| Hybrid Session | $0.00 |
| Studio tour | $0.00 |
Nitrosonic Studios
Nitrosonic studio dates back to 2005, and it's the only one in Lexington that's an all-women run studio. It is conveniently located in the heart of the NOLI district. 
Not only is it fit with professionally tuned drum kits, but also ultra-modern recording gear and a 50'x20' live room. 
The studio is affiliated with leading audio and instruments companies. They provide mixing and mastering using the advanced Universal audio and the LUNA recording system
They have a customer-centric flexible schedule and also handle arrangement details for touring artists. 
Apart from the top-notch musical know-how, they also offer amenities like Gigabit Ethernet connection, massage therapies, and bicycle rentals.
Nitrosonic studio has 4.9 Facebook and Google ratings. Their studio opens from Monday to Sunday, 2:00 PM to 12:00 AM. 
Website:
Location:
804 N Limestone, Lexington, KY 40505, United States
Costs and Services:  
| | |
| --- | --- |
| Service  | Costs  |
| Nitrosonic Studios Songwriter Package (1 Song) | $400.00 |
| Nitrosonic Mastering House | $80.00 |
| Tracking  | $160 – $500 |
| Mixing and Editing Services | $300  |
| Video Services | $160 – $500 |
| Voiceover (VO) Services | $80 |
| Audio Restoration Services | $80 |
TNT Productions, Inc.
TNT recording specializes in in-studio and location recording services, mixing mastering, and CD duplication. 
They are known to work with educational institutions, churches, and other performing arts programs within Louisville and surrounding areas for location recordings.
The wooden studio is ideal for solo and band recording projects.  It has a spacious room that can accommodate a live band recording as well as booths for solo artists.
The studio is also equipped with world-class pro tools and other sound gears to ensure stellar production. Furthermore, the production team is hands-on, providing guidance from inception to completion of your project.
TNT boasts a 4.9-star google rating with most reviewers recommending it for their level of customer satisfaction..
They are available from Monday to Friday, 8:00 AM- 5:00 PM. Furthermore, you can book the emergency hours of Saturday and Sunday, or Monday to Friday, 5:00 PM to 8:00 AM.
Website: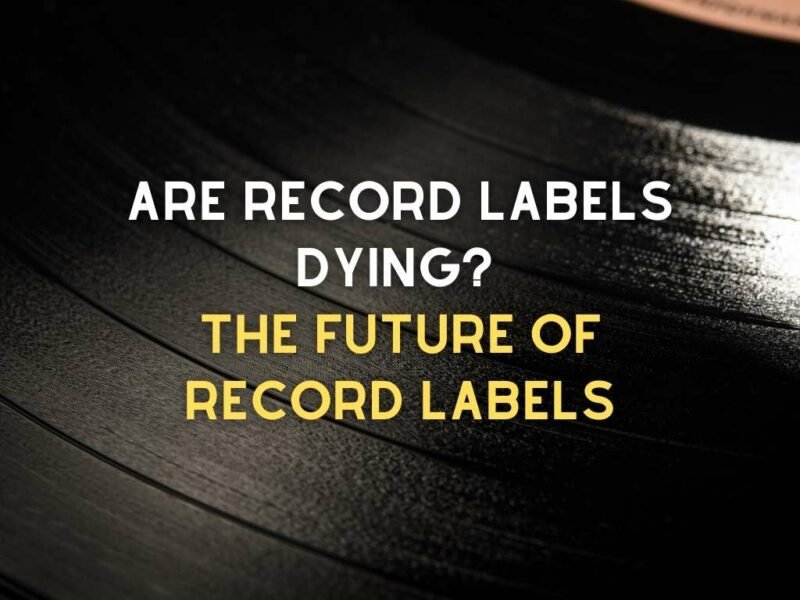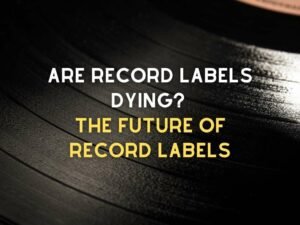 You Should Read This Next!
Email:
Location:
6303 Fern Valley Pass, Louisville, KY 40228, United States
Costs and Services:
Contact the business for pricing.
Group Effort Sound Studios
Situated ‌in Crescent Springs Pike, Group Effort studios has been operational since 1977. The facility consists of two main rooms, "The Music Room" and "The Dog House." 
The Music Room is made up of an area that's spacious enough for a live performance and extensive multitrack sessions. 
The Dog House, on the other hand, is ideal for small audio projects, voice-overs, pre-production, and spoken word recordings.  
Their studio is fitted with a digital performer as the central recording platform with tools that logically arrange and convert projects to other formats.
Besides the well-equipped studio, they have a production team that is both technically and musically proficient, with diverse musical interests in listening and performing. They are creative in the different music genres.
Group Effort enjoys a 5-star Google rating, with most clients praising it for the pleasant experiences they find there.
Website:
Email:
Location:
2656 Crescent Springs Pike, Fort Mitchell, KY 41017, United States
Costs and Services: 
| | |
| --- | --- |
| Service  | Costs |
| Tracking / Editing / Mixing | $55/hr |
| Pay as You Go special  | $50/hr (no limit) |
| Private Lessons and Tutoring in Recording  | $50/hr |
| Remote Recording: live  2-track(recital or concert recording) | $150 first 2 hours |
| CD Art Layout | $40.00 per Panel |
| CD-R for Audio or Data Backup (700mb or less) | $1.50 |
| DVD-R for Archival of Big Multitrack Files (up to 4.2GB) | $3.25 |
DeadBird Recording Studios
Situated in the Jefferson County, Dead Bird Studio occupies a 2000 sq ft space solely dedicated for creative production.
The studio is well equipped to handle any task, as daunting as it may be. They have a mic locker that holds a variety of high-end microphones, a tape machine, a Trident mixer, and a host of other gears.
Over the years, DeadBird has worked with many clients, including Low Cut Connie, Bonnie 'Prince' Billy, Comess, Quality Cable, Nick Dittmeier, Trophy Wives, etc.
The studio has a 5-star rating on Google and is highly recommended if you are looking for a place to record and produce. In Dead Bird, rest assured you'll be capable hands.
Website:
You Should Read This Next!
Email:
Location:
2200 Crittenden Dr, Louisville, KY 40217, United States
Costs and Services:
Not available. Contact them for pricing.
NF Records Studio
Located in the Bowling Green area, Nameless studio is a modern studio setting full of talented music recording and production staff. They offer excellent services and amenities to its independent ans signed artists.
From his youthful church days, Justin Eckerd, also known as BLKMRKT, played musical instruments and sang in choirs. He has since grown to become a skilled audio engineer and producer. This saw him establish Nameless studio. 
He's experienced in genres such as Hip hop, rap, and pop. He has produced over 250 tracks, and he's still scaling higher, aiming to become an inspiration for junior engineers. Many artists are happy working with him. You will too.
NF offers recording, mixing, fine-tuning, and production services that are second to none. They are high quality and very affordable. 
 Nameless studio boasts a 4.8 Google rating. Clients are satisfied with how they feel at home and are provided with helpful insights throughout their journeys.
Website:
Email:
Location:
830 Fairview Ave, Bowling Green, KY 42101, United States
Costs and Services: 
Recording 
| | |
| --- | --- |
| 1 Hour | $60 |
| 2 Hours | $120 |
| 3 Hours  | $180 |
| 4 Hours | $220 |
| 5 Hours | $270 |
| 6 Hours | $320 |
| 7 Hours | $370 |
| 8 Hours | $440 |
Mixing 
| | |
| --- | --- |
| 2 – track Mixing  | $100 |
| Track-out Mixing | $200 |
| Vocal Tuning | $25 |
Mastering 
| | |
| --- | --- |
| WAV Mastering | $50 |
| STEM Mastering | $100 |
The Lodge Ky
The Lodge KY is Located in the Cincinnati area of Ohio and Dayton, Kentucky.
The studio offers audio recording, photography, analog equipment repairs, murals, music videos, and gallery & event space services. 
Its masonic-themed temple is ideal for solo or group recordings. It offers an acoustically perfect place to record your sound, not to mention it has the most significant recording live room in that area.  
Apart from offering visual art services, its video and photography studio offers music video services, advertising campaigns, weddings, and photojournalism services.
They also hold concerts like the all-seeing eyes front porch. What's more, they offer mural services and screen printing services. 
They have a 4.8-star Google rating. Their positive reviews have made more people make it a preferential place.
The studio is open every day of the week.
Website:
Email:
Location:
231 6th Ave, Dayton, KY 41074, United States
Costs and Services:
Book a consultation for more inquiries.
Larger Than Life Recording Studio
Situated at the Easthills Drive, Larger than life studio specializes in Trap, R&b among other music genres.
They offer beat leasing programs that depend on the beat types. They have a team of dedicated beatmakers, producers, and high-quality engineers who ensure your music sounds like the top hits in the industry. They offer the best mixing and mastering services in town, 
Additionally, the producer has an accommodative and encouraging attitude, creating a perfect creative condition for upcoming and professional artists.
Larger Than Life Studio boasts a 5.0 Google rating, with some of the most positive reviews.  The unique creative, experienced engineers who work with the artist from conception to completion draw the clients to this studio. 
Make a date with them from Monday to Friday from 5:00 am to 10:00 pm, and 12:00 pm to 1:00 am on Saturdays.
Website:
larger-than-life-recording-studio.business.site
Location:
2928 Easthills Dr, Lexington, KY 40515, United States
Costs and Services:  
| | |
| --- | --- |
| Service  | Costs |
| Beat Lease Program(depends on the beat) | $50 per Beat |
| Mixing and Mastering | $75 per Hour |
| Recording | $30 per Hour |
7 Tips For Choosing The Best Recording Studio In Kentucky:
If you're a musician in Kentucky, chances are you've thought about recording your music at some point. But with so many studios to choose from, it can be tough to know where to start. Here are seven tips to help you find the right studio for your needs:
1. Do your research: The first step is to do some research and figure out what kind of studio you're looking for. What kind of music do you want to record? Are you looking for a professional environment or something more laid-back? Once you have a good idea of what you're looking for, you can start narrowing down your options.
2. Ask around: Talk to other musicians in Kentucky and see if they have any recommendations. Chances are, someone you know has already recorded at a studio that they liked (or didn't like). Getting a personal recommendation can be a great way to find a good studio.
3. Read reviews: Once you've compiled a list of potential studios, take some time to read online reviews. This will give you a good idea of what other people think of the studios on your list.
4. Compare prices: Recording studios can vary widely in price, so it's important to compare rates before you make a final decision. Keep in mind that you usually get what you pay for, so don't necessarily go with the cheapest option.
5. Check out the equipment: Most studios will list their equipment on their website, so take some time to browse through and see if they have the right gear for your needs.
6. Ask about the staff: When you're finally ready to book a studio, be sure to ask about the staff. Are they experienced and professional? Do they have a good reputation? You want to make sure you're working with people who are going to make your recording experience a positive one.
7. Trust your gut: At the end of the day, you need to go with your gut feeling. If a studio doesn't feel right, it probably isn't the right one for you.
Following these tips should help you find a recording studio in Kentucky that's a good fit for your needs. And once you've found the right studio, all that's left to do is make some great music!
Don't Forget Your Recording Session Essentials…
1. Game Plan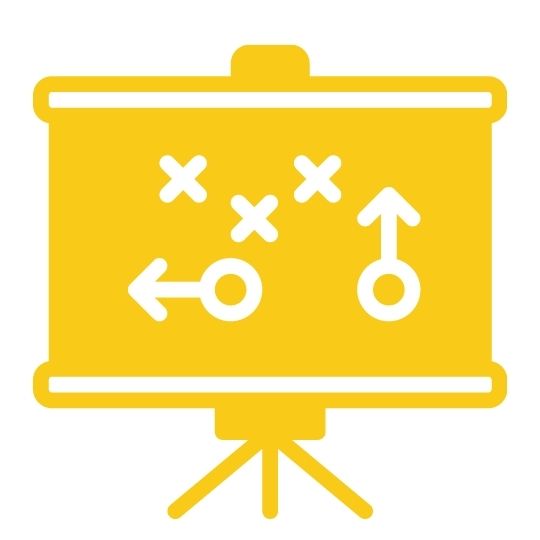 You should go in there with a plan of what you want to achieve. This will make it easier on both you and the engineer, and will help keep things moving along.
2. External Hard Drive
Sale
SAMSUNG SSD T7 Portable External Solid State Drive 1TB, Up to 1050MB/s, USB 3.2 Gen 2, Reliable...
PORTABLE STORAGE: The light, pocket-sized Portable SSD T7 delivers fast speeds with easy and reliable data storage for transferring large files, including...
TRANSFER IN A FLASH: Transfer massive files within seconds with the incredible speed of USB 3.2 Gen 2; Embedded PCIe NVMe technology delivers blazing fast...
BUILT STRONG AND SECURE: Unlike HDDs, the Portable SSD T7 has no moving parts so it's more resistant to shock; Plus, its solid aluminum unibody...
RELIABLE THERMAL SOLUTION: The T7's advanced thermal solution uses the Dynamic Thermal Guard to withstand and control heat, so the portable SSD stays at...
SLEEK AND COMPACT: Roughly the size of a credit card and only weighing 2 oz, the T7 fits comfortably in the palm of your hand and is light enough to take...
Get yourself an external hard drive. This way, you can take your sessions home with you and have a backup in case something goes wrong.
3. Powerbank
Sale
BLJIB Portable Charger 32000mAh, 22.5W QC 3.0 PD 20W Smart LED Display Fast Charging Built in Cables...
Battery Pack with LED Display: 32000mAh Li-polymer can 8 charges for typical iPhone, 6 charges for Samsung Galaxy, 3 charges for iPad Mini, perfect for a...
Portable Charger with Built in Cables: The integrated cables with grooves are convenient for storage, more than 10,000 bending tests prove its durability,...
PD 20W Quick Recharging: Micro input, iOS input, Type-C (PD 20W) input & output support bidirectional quick speed charge for most mainstream devices...
Power Bank Fast Charging: 2 USB-A QC 22.5W output and 1 Type-C PD 20W output, which only takes 30 mins to charge for iPhone 12 up to 50% and 40 mins to...
Comfortable and Safe Design: The Ergonomic design fits comfortably and stylish in your palm; besides, the rechargeable power bank is equipped with multiple...
You never know when you're going to need a power bank. It's always better to be safe than sorry!
4. Snacks and drinks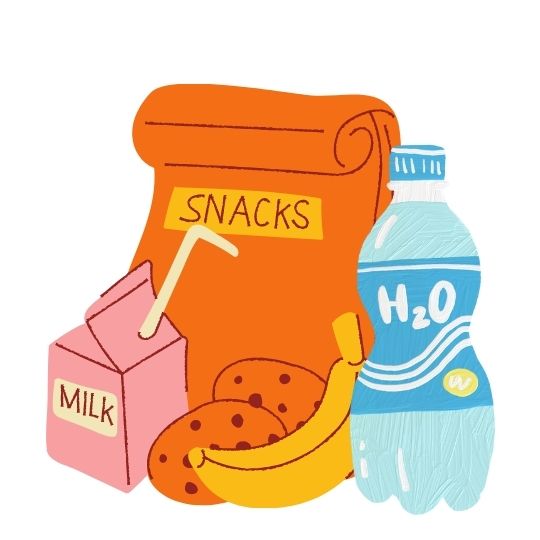 Stay hydrated and fueled up so you can perform at your best.
Is your business featured on our Top-Rated List? Awesome! Promote this page on your site or blog! Just copy and paste the HTML below to embed this badge!
<a href="https://industryhackerz.com/10-best-recording-studios-in-kentucky/" ><img src="https://industryhackerz.com/wp-content/uploads/2022/05/badge-4.png" alt="Industry Hackerz Top-Rated Business"></a>