If you've been looking into turning your hobby or side hustle as a music producer into work - you've likely considered the different entrances available to you to get the credentials and recognition.
I am going to be honest and say that a music producer is one of those careers that rely more on talent than anything. Next to that, it would be making the right connections and working with the right people.
Nonetheless, we all want that edge when it comes to getting into and hacking the music industry - and education will always be a plus here.
Regardless of your approach, I have not only listed a solid source of online schools for music producers, but also some steps all aspiring music producers can take.
Let's crack on!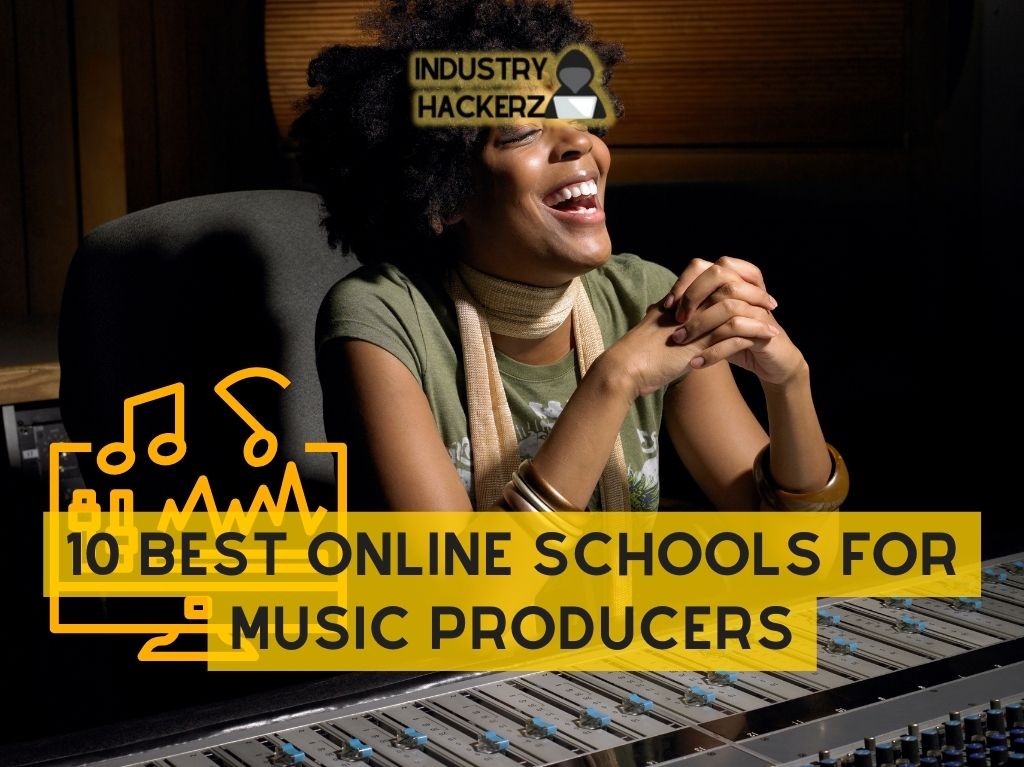 How to Learn Music Production At Home
Learning music production has never been more accessible. There are tons of resources available for free online, including courses YouTube tutorials, articles, guides, etc.
You Should Read This Next!
Music Producer Online Courses
Knowing what kind, of course, would best suit your needs is crucial while searching for the top online music production courses. There are many different course kinds available, and each has benefits and drawbacks.
There are platforms like Udemy, Masterclass, and Skillshare, where you can find courses taught by industry leaders and professionals, who already achieved great success in the industry.
YouTube Videos
A great music producer should never stop learning. Whether you are a Grammy-nominated producer or currently mixing your very first song, there is always something to learn! You can train in various techniques, and learn how to use new VST plugins, new software, different scales, and more.
YouTube offers tutorials for almost anything you need to know how to do regarding music production. Some audio engineers make creating tutorial videos for their full-time job, which means many videos out there are incredibly high-quality and resourceful, as well!
Trial And Error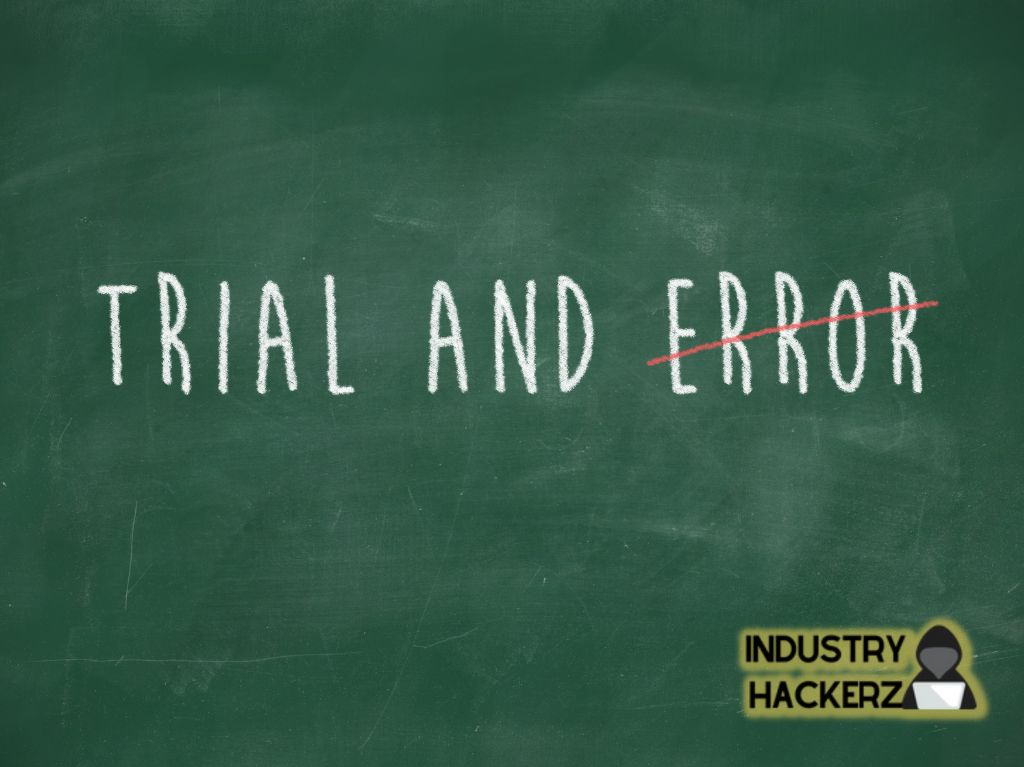 There is no one way to become a music producer. Spending time working on your craft is absolutely essential. This may be the simplest, yet best, way to learn music production. The more you work on it, the more you'll grow. You will find that each song you start gets better and better and that's something that just comes with time. Learn from your mistakes.
The Easiest Ways To Start Producing Music
If you want to get started, here are the first steps you need to take to get into music production:
Train Your Ears
Learn about music and develop a passion for a wide range of musical styles from different eras. Consider the characteristics that set one musical genre apart from another, as well as what makes particular musical fads popular or obscure. While seeing how other musicians use their instruments and other sounds, learn to recognize pitch, harmony, and speed.
Learn An Instrument
A music producer must be able to read music and play instruments like the guitar, piano, and drums even if they don't perform them professionally. Learning how to play a few of your favorite songs is an excellent way to pick basic musical concepts like the chord progression. It could be advantageous to record your own sounds as you develop ideas during the creative process rather than waiting for a session musician.
Get A Digital Audio Workstation
Thanks to technology, learning how to make music is now more accessible to anybody with a computer. Aspiring music producers might download a Digital Audio Workstation (DAW) to have a better grasp of the applications used to record and compose music.
Although the software used in music production may at first appear to be challenging to use, there are many internet resources available to you to quickly and easily grow accustomed to its features. Take advantage of a free trial period to evaluate which DAW you prefer because you have a range of options.
Top 10 Best Online Schools for Music Producers
Some music producers decide to get a degree in the field. These courses provide knowledge of the equipment needed to produce, mix, and master music. They can also provide an excellent chance to network with professionals in the field.
Enrolling in an online course might be a cost-effective option to study music production as many of them are free or less expensive than a college. You'll also have the chance to work with tools and technology that you probably wouldn't have access to when you first start out if you enroll in a music production program.
The total cost of going to a music production school will be greater than doing it yourself or using YouTube's free tutorial videos, but in terms of hands-on help and learning pace, DIY isn't comparable to music education.
Berklee Online
One of the top music colleges in the world is Berklee College of Music, a university that has acquired that distinction. You may further your profession with the help of Berklee Online.
Both graduates and undergraduates can take courses in their music production program, which covers subjects like Music Production 101, Recording and Producing in the Home Studio, and even Introduction to Game Audio. You can probably learn anything there regarding music production at Berklee. There is no application process for any of the undergraduate courses, so you can simply enroll and get started.
Website: Undergraduate degree in Music Production
Email: [email protected]
Number: 1-866-BERKLEE
Social media: Instagram; Facebook
Indiana University-Purdue University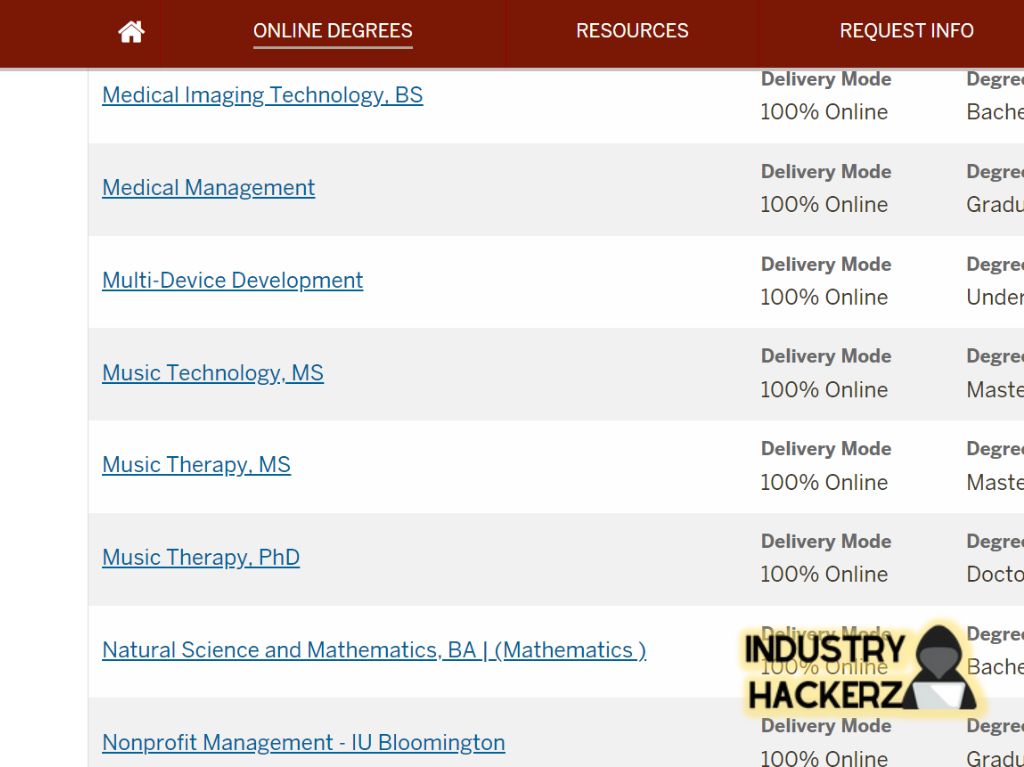 IUPUI has a few music-related programs available online, like Analog Audio Electronics (Graduate Certificate), Music Technology (MS), and Music Therapy (MS). All these courses provide the needed curriculum and knowledge used in the entertainment industry, education, and therapy.
Website: Online Degree Programs at IUPUI
Email: [email protected]
Number: (844) 948-4863
Social media: Facebook
Los Angeles Film School
You may pursue an online Associate of Science in Music Production from the Los Angeles Film School. The online AS in Music Production from the Los Angeles Film School is a 20-month program with a total of 60 credits, many of which are in music-related subjects.
You begin the LA Film School curriculum with an introduction to the music business in general, including copyrights and the commercial aspect of music. Then they walk you through the most recent methods of music production before moving on to music composition, music theory, and music listening. Additionally, mixing fundamentals and methods will be covered. After all, making music involves a lot of it.
Students spend the majority of their time honing their technical and creative talents for music production, in addition to general education classes in arithmetic, behavioral science, and creative writing.
Website: Associate of Science in Music Production
Email: email form
Number: 888-688-5277
Social media: Instagram; Facebook
The University of Maine at Augusta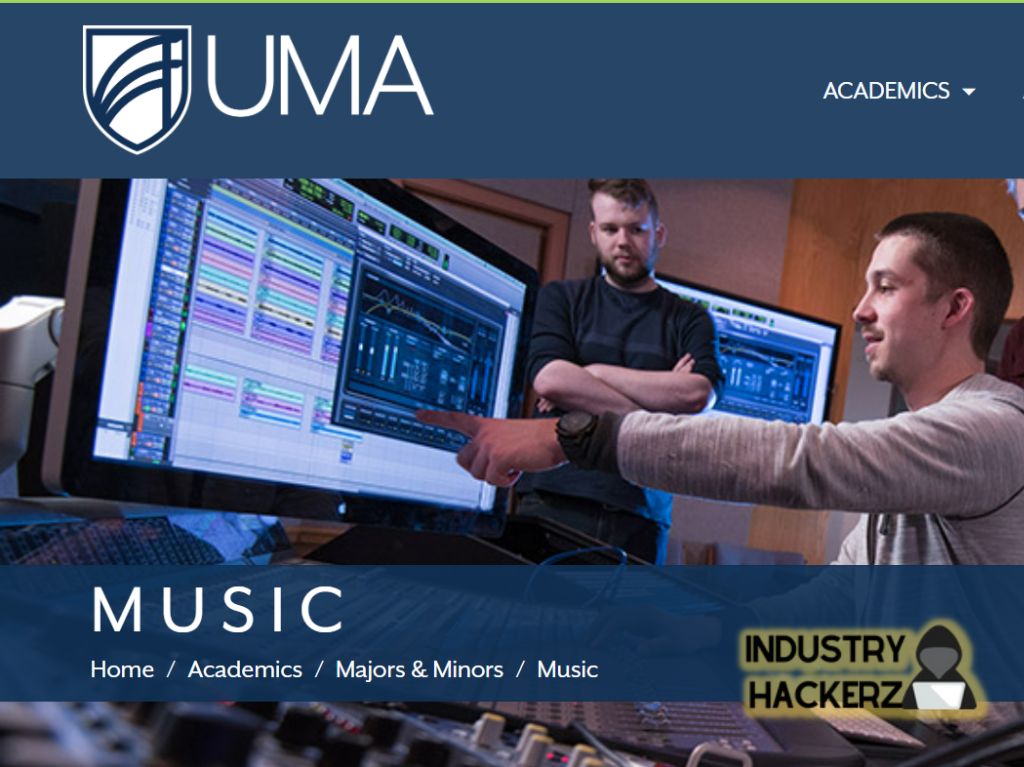 A Bachelor of Music in Contemporary and Popular Music with a focus on Music Education is offered online by the University of Maine at Augusta (UMA). Students can begin with a 2-year Associate of Science in Music degree, during which time they will learn an instrument and study music theory. Candidates seeking a bachelor's degree get instruction in composition, audio recording, music theory, performance, and an online ensemble seminar.
The music programs at UMA are flexible and allow for a combination of in-person instruction, online study, and low-residency choices. They advertise their cutting-edge amenities and competitive tuition costs. Admission to the program is through audition only. The New England Commission on Higher Education has granted regional accreditation to the University of Maine at Augusta (NECHE).
Website: The Contemporary & Popular Music program at UMA
Email: [email protected]
Number: 207-621-3465
Social media: Facebook
Point Blank Music School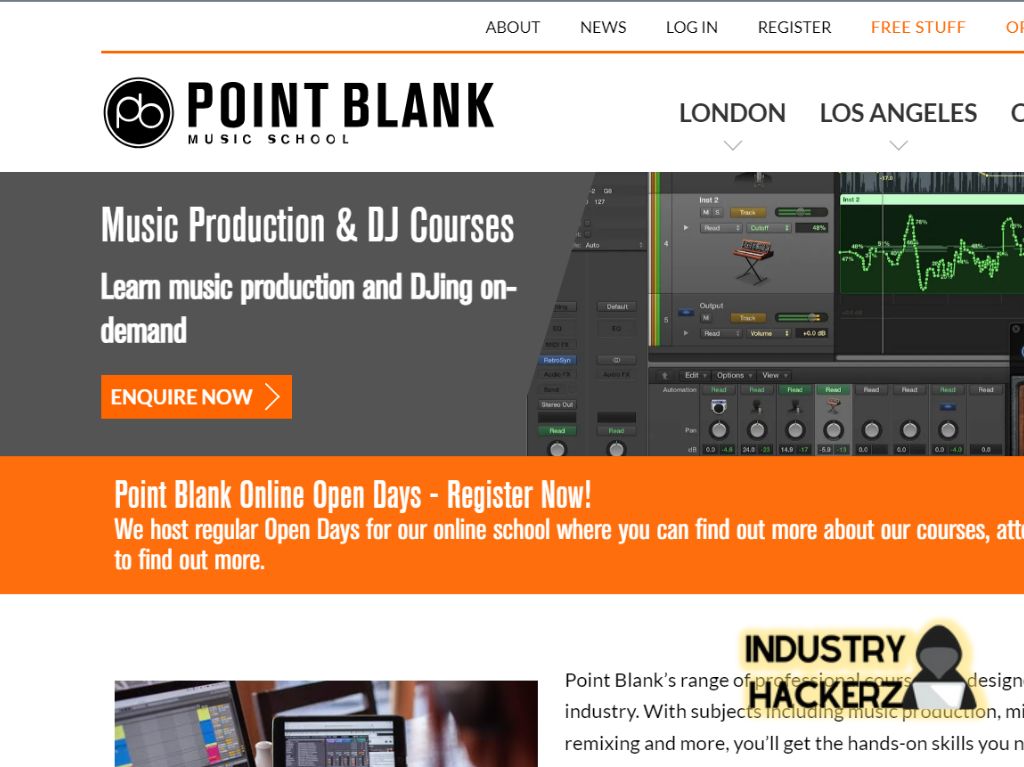 You may acquire a top-notch education online even though Point Blank Music School is available in several cities, including London, Los Angeles, China, Ibiza, and Mumbai. You may do so from home, whether you're a home producer hoping to learn more or a seasoned pro looking to expand your skills.
There are various professional courses on music production, mixing and mastering, sound design, composition, remixing, and more. You will learn how to utilize the leading DAWs on the market, how to mix and master music, and how to create electronic music in their music production classes.
Website: Music Production Courses
Email: [email protected]
Number: 323-594-8740
Social media: Instagram, Facebook
Academy Of Art University
The finest of art and science may be found in the Music Production and Sound Design degree programs at the Academy of Art University, which combine traditional music training with cutting-edge production techniques. You will learn how to produce the sound you hear when watching visual media, such as movies, video games, etc. You will get a special blend of technical know-how and artistic sense.
The history of the recording business, cinematic music, Pro Tools, mixing, songwriting, Ableton Live Certification, and music editing are among the topics covered in the courses. Students studying music production will learn the art and craft of music in a digital setting with the help of a vibrant online community of artists.
Website: Music Production/Sound Design Degrees
Email: email form
Number: 415-274-2222
Social media: Instagram, Facebook
Valley City State University
Valley City State University (VCSU) is a pioneer in the field of online music education. Although an audition is necessary, music students can finish the course online. Another choice is to take part in on-campus ensembles. Although the majority of online courses are given in real-time, asynchronous learning is also an option. The National Association of Schools of Music has granted VCSU accreditation (NASM).
Website: Online Music Program
Email: email form
Number: 800-532-8641
Social media: Instagram, Facebook
Full Sail University
The BS in Music Production from Full Sail University is an excellent online music production degree for career-oriented students who desire a thorough and supportive curriculum to provide them with all the professional abilities they will need to succeed.
A B.Sc. in Audio Production or Music Business, and an undergraduate diploma in Audio Arts are also available as online music bachelor's degrees. The flexibility of the online programs allows students to develop a professional portfolio that they may utilize to get employment after graduation.
Website: BS in Music Production
Email: email form
Number: 800-226-7625
Social media: Instagram, Facebook
Musicians Institute (MI Online)
Students aspiring to become music producers can choose a learning path from a wide range of online courses, certifications, Associate of Arts, Associate of Science, and Bachelor of Music degrees offered by the Hollywood-based Musicians Institute College of Contemporary Music (M.I.). The National Association of Schools of Music has granted Musicians Institute, a for-profit institution, accreditation (NASM).
Website: Music Production Program
Email: [email protected]
Number: 866-405-8748
Social media: Instagram, Facebook
Icon Collective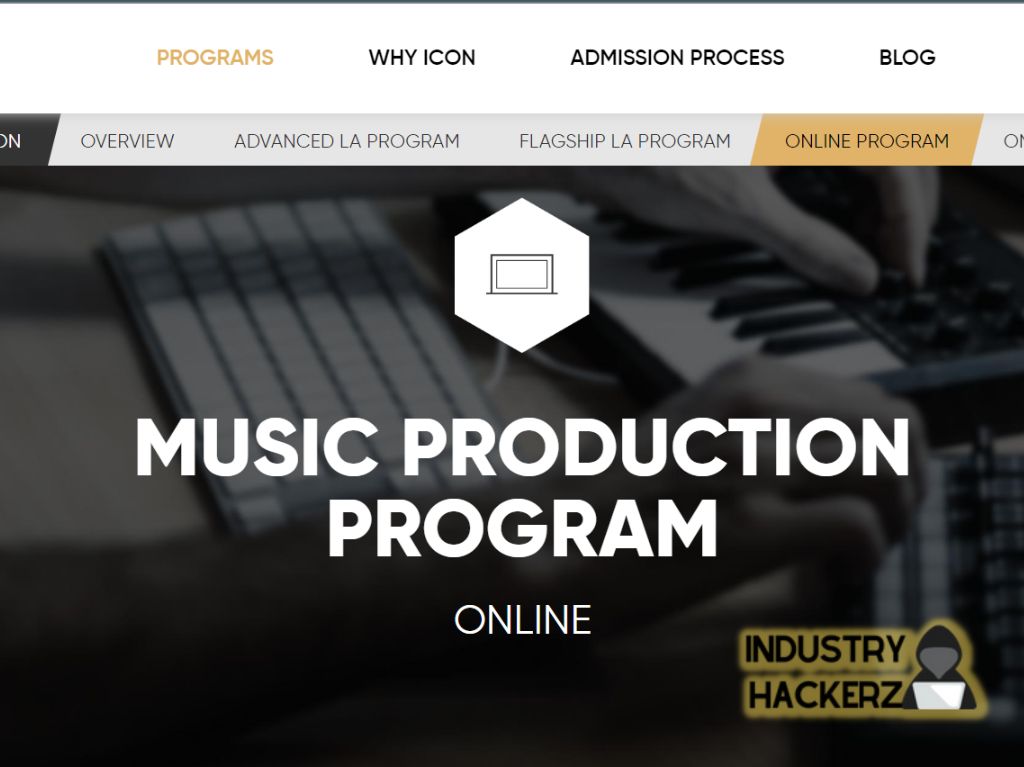 Icon Collective is an online music college based in Los Angeles. It offers two online music production courses: an introductory and a full course. The full online course is an 18-month long program that allows you to dive deeper into production, synthesis, arrangement, and mixing and mastering.
Regular courses are sent to you via HD videos, and you complete the associated homework to obtain the online evaluation from the teachers. Weekly consultations with a professional producer help you stay on course and give you the chance to hear their opinion on your music as it develops.
Website: Music Production Program
Email: email form
Number: (818) 299-8013
Social media: Instagram, Facebook
Conclusion
Several courses and classes are available to aid you if you want to advance your music production knowledge and skills. Regardless of your level of experience, there is probably a course out there that will suit your needs.
It's critical to develop and get better as a music producer over time. Despite the abundance of information available online, such as YouTube tutorials, you may eventually wish to enroll in professionally run, well-structured courses from accredited institutions.
Therefore, it may be preferable to choose courses offered on online learning platforms if you are serious about learning or improving your abilities. Any of these online resources will undoubtedly assist you in better comprehending the nuances of music production and help you polish your skills.
About Author
Lyrics
Please save some lyrics first.