You're ready to make a big purchase, but you're having trouble deciding between these two powerhouses, the Tascam Model 12 and the Zoom LiveTrak L-8.
Trust me, I know how difficult that decision is... especially if you have no plans on whipping out that dreaded return postage label!
You know how the saying goes, buy right, buy once! Or something like that...
Either way, I've got you covered!
I've broken down the good, the bad and the ugly of these babies, so providing you have a clear idea of exactly what you plan on doing with it, you will have a clear idea on which one is best for you, by the end of this article.
Let get into it...
At A Glance:
Tascam Model 12
Tascam Model 12 Pros & Cons
Pros:
Multi-track recording capabilities
Interface for a DAW
Bluetooth compatibility
Clear sound quality
Midi In and Out feature
Sub Out option for alternative monitor hookup
Dual inputs 1 - 10, with either XLR, or 1/4 inch TRS
Physical EQ controls on every channel
Digital multi-track recorder
Multi-channel USB audio interface
Remote DAW controller
MIDI in/out
Build quality is solid
Two mono AUX busses and a submix bus, with separate outputs
Multi-track recording, multi-channel USB audio, DAW control, and MIDI clock/transport master
Preamps are very nice
Can record multi-track onto sdxc cards
Recorder is silent with no detectable fan
Supports auto punch-in and punch-out with rehearsal
Supports hearing both the live and playback MTR track during the pre-roll of the punch-in
Supports in-place solo
Track swapping is very fast
Can use the windows software via the usb cable to upload or download tracks
Click track generator that can route to a back panel connection, as well as to the two headphone outputs
Cons: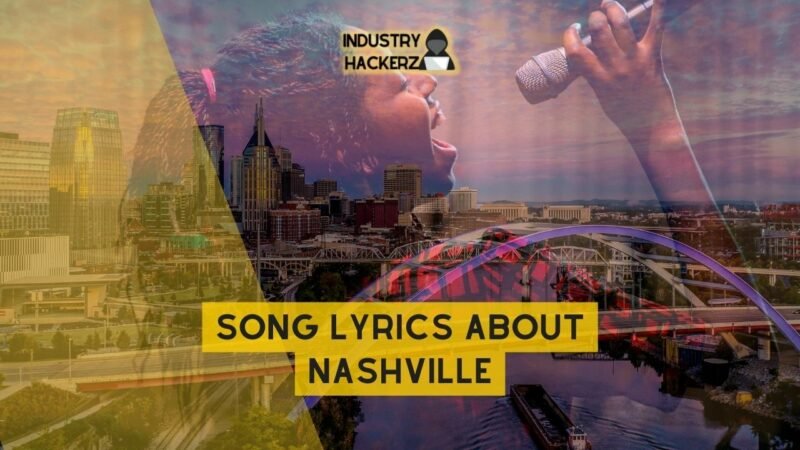 You Should Read This Next!
Requires reading the manual multiple times to understand operation
Some complaints about USB hookup
Phantom Power option is global and cannot be managed by S/W to each channel
Takes up a lot of space in a home studio
Has more XLR/mono tracks than necessary for some users, and not enough stereo-pair capable inputs
Only a single switch for phantom power 48v
Zoom LiveTrak L-8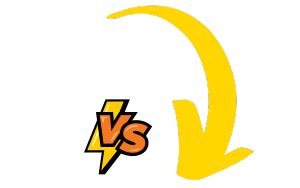 Zoom LiveTrak L-8 Pros & Cons
Pros:

Portable, battery capable.
6 Dedicated Microphones
2 Flexible channels for sound pads, phone inputs and such
More control over recording set up because you can adjust individual channels
On Board Recording via SD Card
Great combination for running a podcast.
Small and light, really does run off batteries
Excellent mixer with sliders
Multiple ways to plug stuff in
4 headphone outs alone are a standout feature
Works well with various mics and input devices

Cons:

Not the easiest to incorporate as an Interface for the computer.
Micro USB instead of USB -C
Need to download drivers to use it with a computer
80 ohm headphones are not going to perform their best, even at max volume they are at most running at half the volume
The unit cannot seem to handle deep bass very well, there is noticeable popping distortion when hitting loud low frequency notes
No effect out/send, unless you put effects BEFORE you plug an instrument into the board you are stuck with the onboard effects only
No onboard compression, which seems a really bad oversight for a podcast unit
Key Differences Between The Tascam Model 12 And The Zoom LiveTrak L-8
The main differences between Tascam Model 12 and Zoom LiveTrak L-8 are centred around their price, usability, recording capacity, design, and additional features.
Zoom LiveTrak L-8, being more affordable than the Tascam Model 12, provides a straightforward user experience.
Key features of Zoom LiveTrak L-8 include:
The ability to simultaneously record up to 12 discrete channels (comprising eight mono plus two stereo)
A built-in USB audio interface
Comprehensive live mixing capabilities

This device's compact design makes it an ideal choice for musicians requiring live processing and studio recording functionality.

Contrary to this, the Tascam Model 12, though priced higher, comes with several additional features such as:
MIDI connections
Physical EQ knobs
Eight XLR microphone inputs with +48V power supply

The Tascam model functions as a multitrack recorder, interface, DAW controller, and live production recorder. It offers an all-in-one integrated mixer specifically designed for music applications. Moreover, it provides an enhanced workflow that users appreciate for its unapologetically mixer-like nature.

In terms of quality and speed of use both devices have been well-reviewed.

The choice between the two depends primarily on individual needs in terms of recording capabilities or specific unique features like MIDI in/out or physical EQ knobs.

For those not restricted by budget constraints and seeking greater versatility with sophisticated controls, you might prefer the Tascam Model 12.

Conversely if value-for-money is your priority alongside extensive recording capabilities then the Zoom Livetrak L-8 could be your best bet.

Keep in mind that both these devices offer unique features that make them ideal choices depending on individual requirements.
| Specifications | Tascam Model 12 | Zoom LiveTrak L-8 |
| --- | --- | --- |
| Output Delay for Synchronized Audio/Video Streaming | Yes | No |
| Track Multi-Track Recording with Track Playback | 12-Track Multi-Track Recording with 10 Track Playback | 12-Track simultaneous recording, 10-track playback |
| USB Audio Interface for DAW Connectivity | 12 in / 10 Out | Not specified |
| DAW Control Integration | Yes | No |
| Channel digital mixer | Not specified | 8-Channel digital mixer ( 6 combo, plus 2 TS inputs ) |
| Mix-minus function preventing audio feedback from dial-in guests | No | Yes |
| Assignable sound pads, with preset sounds | No | 6 assignable sound pads, with 13 preset sounds |
| Battery operated | No | Yes, with four AA batteries or a USB power supply |
What You Need To Know About Tascam Model 12
The Tascam Model 12 is a powerhouse audio tool that's perfect for everything from podcasting to music production.
This amazing mixer allows you to sync up your audio and video feeds for streaming without any annoying delays, ensuring your content always looks and sounds its best.
One of the most exciting features of the Model 12 is its ability to handle multi-track recording.
You can record up to 12 separate tracks, which means you have lots of flexibility when it comes to layering sounds or working with multiple audio sources at once.
When it's time to play back what you've recorded, you can listen to up to 10 tracks simultaneously.
But that's not all! The Model 12 also serves as a USB audio interface that connects directly with your digital audio workstation (DAW).
This means you can easily transfer your recordings into your favorite software for editing and finalizing.
Plus, DAW control integration allows you to manage all your recordings from within the DAW itself for maximum convenience.
Curious yet? Check out more details on the official Tascam page!
The Model 12 offers so much value in one compact package - it might just be the perfect addition to your creative toolkit!
My 1 Month Review Of The Tascam Model 12
Setup and Installation
Setting up the Tascam Model 12 was quite a breeze. Within just a few short hours, I had fully integrated it into my studio set-up.
I managed to get everything from my old mixer transferred over quickly, making the transition smooth and hassle-free.
User Interface
The user interface is incredibly intuitive. After only a month of use, I have found myself feeling as though I've been using the Tascam Model 12 for years.
It's an absolute joy to use! The visual feedback is informative and responsive, aiding me in making changes rapidly and effectively.
Mixing and Production Quality
The Tascam Model 12 shines in its mixing capabilities. The range of tones that this compact mixer can produce is astonishing.
It presents clean highs and mids, along with punchy lows that really breathe life into any track.
- The preamps are strong
- The EQ boosts are significant enough to make noticeable differences
- Each channel provides ample control
These features give me everything I need to create professional-quality mixes from my home studio.
Durability and Reliability
Having used this console daily for a month now, I can confidently say that the build quality of the Tascam Model 12 is top-notch.
Despite its compact design, it feels sturdy enough for heavy-duty use.
This console has consistently delivered high-performance results without any drop in quality or technical hiccups.
Additional Features
One thing worth noting is that this model also serves as an audio interface and recorder – a huge plus point that simplifies my workflow tremendously.
Its comprehensive functionality certainly makes it rise above other options within the same price bracket.
For those who require hands-on control over their productions or live performances, like myself, you're going to thoroughly enjoy using it.
What You Need To Know About Zoom LiveTrak L-8
Feeling overwhelmed by complicated audio gear?
No worries! The Zoom LiveTrak L-8 is just the thing you need. It's an 8-channel digital mixer.
That means it comes with 6 combo inputs (which can use different types of cables) and 2 TS inputs (which use a specific type of cable).
Now, let's talk about recording. You know how sometimes you want to record more than one thing at a time?
The Zoom LiveTrak L-8 can handle that...to the max! It can record 12 tracks at the same time, and play back 10 tracks.
And here's something really cool: it has what we call a "Mix-Minus" function.
This means that if you have guests on your show or podcast who are chiming in over the phone, their own voice won't echo back into their ears. It's like having a built-in sound guy making sure everything sounds great.
Did we mention sound effects? Because this mixer has them, too!
There are 6 sound pads that you can program yourself, plus it comes with 13 preset sounds already loaded and ready to go.
The best part? All this power doesn't mean you're stuck near an outlet.
The Zoom LiveTrak L-8 can be powered by four AA batteries or by a USB power supply. Record wherever inspiration hits - from the garage to the woods!
Remember - this isn't just any old mixer. This is the Zoom LiveTrak L-8: simple enough for beginners but sophisticated enough for pros.
My 1 Month Review Of The Zoom LiveTrak L-8
After a month of testing the Zoom LiveTrak L-8, here are my thoughts.
Operating Experience
The Zoom LiveTrak L-8 is an adventure in sound creation.
There's nothing like tweaking knobs and sliding faders to get your sound just right, it's like being a kid in a candy store for audio enthusiasts.
The tactile satisfaction from hands-on controls cannot be understated.
The knobs and faders were not only smooth to operate, but also responsive; capturing subtle changes I made.
It feels almost intuitive - as if the mixer knows what I want even before I do.
Sound Quality
Arguably the most important part of any audio device is its sound quality, and here Zoom LiveTrak L-8 shines brightly.
The output is crisp, with an impeccable balance between different frequencies that offers fantastic clarity.
Whether you're recording a podcast or tracking vocals for your band's next big hit, the pristine audio quality doesn't disappoint.
Versatility
One of my absolute favorite things about this mixer is its versatility.
The six individual outputs give you total control over where your sounds go; whether that's different speakers or recording devices.
This feature provided me an incredible level of customization which allowed me to tailor my sound setup exactly how I wanted it.
User Interface & Design
User interface and design , although often overlooked by manufacturers, plays an important role when working with gear such as this one.
I found the unit straightforward to use – buttons were clearly labeled and intuitively placed so even as a first-time user, there was no confusion.
I appreciated the slim profile design that easily fits into my workspace without cluttering it up.
Battery Life & Portability
In terms of battery life and portability, The Zoom LiveTrak L-8 impressed me again.
With six hours of battery life on just four AA batteries, I could take my recording sessions on-the-go without worrying about power supply.
The lightweight design further increased its portability making it a perfect companion for field recordings.
In summary,
• The hands-on experience was highly satisfying.
• Sound quality was top-notch with great clarity.
• Versatility afforded by multiple outputs made sound setup customizable.
• User-friendly interface ensured ease-of-use.
• Longer battery life along with lightweight design offered excellent portability.
Overall, after using the Zoom LiveTrak L-8 for a month now,I can say with confidence that it has met – if not surpassed – all my expectations.
This piece of equipment has managed to find harmony between complexity and simplicity; serving both beginners and professional audio engineers alike.
Who The Tascam Model 12 Is For & Why You Might Choose It Over The Zoom LiveTrak L-8
For Professional Musicians and Content Creators
The Tascam Model 12 is best suited for professional musicians, singer-songwriters, and content creators who need a compact yet versatile audio interface.
It's perfect for those who are looking to upgrade their existing equipment to something more powerful and feature-rich.
If your current setup lacks the capability to make multi-track recordings or connect with a Digital Audio Workstation (DAW), then the Model 12 can fill that gap.
Quality Sound Production
What makes this device stand out from its competitors is its clean sound production.
You can rely on it for a silence-like powered device over the headphone or monitor, which could be important if you want to achieve the highest level of audio quality.
Why Buy It?
• If you're tired of skimming through complex user manuals, Model 12 offers a user-friendly experience with common sense applied manual directions.
• The device comes with dual inputs 1 - 10, either XLR or 1/4 inch TRS – catering to different types of input needs.
• Additionally, the Midi In and Out add extra versatility for your diverse audio requirements.
• The Sub Out feature offers alternative ways of hooking up monitors – something that not all mixers in this category offer.
• Furthermore, you get plenty of connectivity options including USB and Bluetooth.
Take note though that reading the manual is crucially important as some users have reported issues when trying to hook it up via USB using long cables.
Also make sure that Phantom Power is off before powering up your unit.
If your recording needs involve several sequencer-heavy units like groove boxes, then Model 12's MIDI feature will come in handy ensuring perfect timing every time you hit record.
The fact that the Tascam Model 12 is also one of the best studio mixers on the market today and appears in our top ten selection should give you confidence about its overall quality and reliability.
Although there's room for improvement — such as individual channel Phantom Power management — considering its competitive price point combined with exceptional functionality, Tascam Model 12 makes an excellent choice for any professional musician or content creator looking for an upgrade.
Who The Zoom LiveTrak L-8 Is For & Why You Might Choose It Over The Tascam Model 12
The Zoom LiveTrak L-8 is a nifty tool designed for those familiar with soundboards and are passionate about enhancing their podcast experience.
It's a perfect match for individuals aspiring to cut down post-production time and focus more on content creation.
It boasts features such as:
- Portability and battery capability: making it a great choice if you frequently record in different locations.
- On-board recording via SD Card: offering convenient storage options.
- Six dedicated microphones: allowing you to simultaneously record multiple sound sources.
Despite its suitability for seasoned users, newbies might find the Zoom LiveTrak L-8 intimidating due to its technical nature.
You may have to weigh it against alternatives like the Rodecaster Pro.
It unfortunately lacks ease of integration as an interface for computers and still uses a Micro USB instead of the modern USB-C.
This may affect the sound quality when interfacing with your computer, hence why I'd recommend it's best suited for standalone shows or in-person interviews.
This unique piece of equipment could be advantageous if you're seeking:
- A mostly portable way to podcast
- Multiple ways to connect devices (including direct input from instruments)
- Four headphone outs - a standout feature that isn't common in many similar price range models.
However, be cognizant of certain limitations if you're considering using this device primarily for music mixing/recording.
It's been noted that 80 ohm headphones may not perform optimally, there's no effect out/send onboard compression, and handling deep bass can result in noticeable popping distortion.
Therefore, this might not be your ideal pick if you aim to use it heavily for music production.
In conclusion, whilst the Zoom LiveTrak L-8 has impressive specifications and can deliver extraordinary results for podcasts.
I wouldn't recommend relying on it solely for music production due to some limitations that may hinder your creative process.
If the Tascam Model 12 and Zoom LiveTrak L-8 don't quite tick all your boxes, don't worry. There are many other comparisons I've done that you might find informative.
Take a look at my posts on Yamaha MG10XU vs Allen & Heath ZEDi-10FX or Yamaha MG10XU vs Behringer Xenyx 1204USB for other mixer options.
If you're interested in smaller, more compact choices, then check out the Yamaha MG10XU vs Mackie Mix Series Mix8 comparison.
For those who need a lot of inputs but still prefer portability, my post on the Yamaha MG10XU vs PreSonus StudioLive AR8c could be useful to you.
With this wealth of information at your fingertips, making your decision should be a lot easier.
FAQs
How durable is the Tascam Model 12 compared to Zoom LiveTrak L-12 considering it has a more solid build?
The Tascam Model 12 is known for its sturdy build, weighing almost 7kg which indicates a premium quality construction. It's designed to withstand the rigors of frequent use which makes it ideal for heavy-duty applications. On the other hand, while the Zoom LiveTrak L-12 may not match Tascam's robustness in terms of build quality, it still offers good durability for regular usage. The longevity of both devices ultimately depends on proper handling and maintenance.
Can I control my Digital Audio Workstation (DAW) using these mixers? If yes, how efficient are they in this regard?
Yes, you can control your DAW using both Tascam Model 12 and Zoom LiveTrak L-8 as they feature DAW controller capabilities. The Tascam Model 12, with its comprehensive controls including physical EQ knobs and MIDI capability, provides effective management over your DAW. This facilitates precise sound adjustments and an efficient recording process making it excellent for studio sessions or multimedia production.
In terms of cost-effectiveness which one would you recommend between the two mixers?
If you're on a budget but still want reliable performance along with higher track recording capacity then Zoom LiveTrak L-8 would be a more cost-effective choice as it offers good functionality at a slightly lower price point compared to Tascam Model 12.
For live performances which mixer has better features – Tascam model 12 or Zoom LiveTrack L-8?
While both mixers are capable performers in live settings, your choice would depend on your specific requirements. If you handle large performances requiring multiple simultaneous track recordings then Zoom LiveTrack L-8, with capacity up to fourteen tracks at once could serve better. But if comprehensive controls and robust build quality are your primary concerns even over extensive track recording then Tascam model 12 might be a better fit.
Buyer's Guide: Important Things To Consider & Look Out For When Buying A Mixer
1. Understand Your Needs
Need to mix your upcoming gig's live sound? Or maybe you've decided to invest in studio equipment for an at-home recording setup.
Regardless of your needs, it's crucial to understand the main purpose of your mixer.
For instance, if you're a podcaster on-the-go, prioritizing portable recording devices like the Zoom LiveTrak L-8 would make sense.
On the other hand, if you're more into music production or running a small studio, a broader spectrum tool such as Tascam Model 12, which functions as an amalgamation of mixing consoles and audio interfaces, might be more suitable.
2. Determine Your Budget
Budgeting is pivotal when shopping for any piece of studio gear including mixers and audio production tools.
The market has options to cater all price ranges – from beginner-friendly yet competent gadgets, up to high-end professional digital mixers.
Remember though not always does a higher price guarantee better quality or suitability for your specific requirements.
3. Check Input and Output Counts
The number of inputs and outputs on mixing consoles not only determines how many instruments or microphones you can plug in but also impacts how flexible the mixer can be with different setups - such as live shows or home studios.
Although smaller models like Tascam Model 12, usually offer sufficient I/O for most basic recording sessions, larger bands or complex setups might demand a mixer with extensive capability.
4. Assess Mixer's Quality and Durability
Quality is non-negotiable when investing in studio mixers - this incorporates both sound quality and build durability.
Research each potential purchase thoroughly looking into user reviews and ratings focusing on long-term usage reports.
Whether it's compact digital mixers like Zoom LiveTrak L-8 or more robust models designed for professional use - ensure that they promise quality performance along with rigid construction.
5. Consider Built-In Effects
Some users love built-in effects that some digital mixers offer while others would rather use outboard equipment for these tasks.
Some products like Tascam Model 12 come packed with beneficial features such as integrated compressors on each input channel making them versatile audio production tools.
However, remember that built-in effects should not compromise the core functionality or inflates the cost beyond what would be reasonable without them.
6. Portability Matters
Take into account where the majority of your work will occur because this will directly impact what kind of device you ought to buy.
If most of your work includes field recordings or remote podcasting sessions – prioritize lightweight and compactly designed audio interfaces such as Zoom LiveTrak L-8 which act efficiently as portable recording devices too!
A bonus is an availability of battery operation feature increasing flexibility even further.
7. Multitrack Capability
If music recording is what brings you here, then having multitrack capability embedded within mixing consoles becomes essential especially if working without external multitrack recorders sounds appealing to you!
The Tascam Model 12 offers multitrack capabilities onto SD cards enabling it to function both as an interface plus recorder – serving two purposes with one device!
In summary:
Prioritize understanding your requirements before hitting online stores!
Be meticulous about checking I/O counts against your needs alongside ensuring top-notch quality delivered by prospective purchases; consider value-added benefits but never at expense of main functionality.
Finally never compromise on flexibility offered by gear catered towards specific usage scenarios whether portable podcasting kits needed during road trips or comprehensive audio production tools aimed at mastering next big hit from comforts home studios!
About Author
Lyrics
Please save some lyrics first.