You're ready to make a big purchase, but you're having trouble deciding between these two powerhouses, the Soundcraft Signature 10 Mixer and the Zoom LiveTrak L-8.
Trust me, I know how difficult that decision is... especially if you have no plans on whipping out that dreaded return postage label!
You know how the saying goes, buy right, buy once! Or something like that...
Either way, I've got you covered!
I've broken down the good, the bad and the ugly of these babies, so providing you have a clear idea of exactly what you plan on doing with it, you will have a clear idea on which one is best for you, by the end of this article.
Let get into it...
At A Glance:
Soundcraft Signature 10 Mixer
Soundcraft Signature 10 Mixer Pros & Cons
Pros:

Has been used successfully for live shows for several years.
Offers flexible routing options with 3 auxiliary buses and headphone out.
Produces very clean sound.
Has built-in effects.
Each channel is individually routable to the main and/or the auxes.
Three band EQ with sweepable mids on the main channels.
Quieter than the previous mixer used by the reviewer.
Has more outputs and features than some competitors.
Includes a mute switch for playing music from an external device.
USB charger on the console for charging devices.
Individual mute buttons and Pre-Fade-Listen buttons on all channels.
Two channels have Hi-Z inputs suitable for electric guitars.
Better value for the price compared to competitors.

Cons:

No individual channel inserts.
Does not have a 1/8th-inch stereo input jack, requiring an adapter for certain inputs.
Hi-Z inputs are not suitable for piezo pickups.
Not well shielded from wireless interference, which could affect recording quality.
Some users may find the preamps not clean enough.
Zoom LiveTrak L-8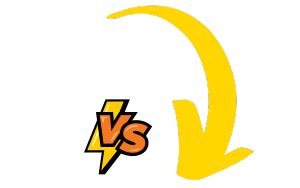 Zoom LiveTrak L-8 Pros & Cons
Pros:

Portable and battery capable.
Has 6 dedicated microphones.
Includes 2 flexible channels for sound pads, phone inputs, etc.
Allows for more control over recording setup through individual channel adjustments.
Onboard recording via SD Card.
Great for running a podcast.
Small, lightweight, and highly portable.
Includes an excellent mixer and recorder.
Multiple ways to plug in devices.
Has 4 headphone outputs, a standout feature.
Works well with various microphones and direct inputs from keyboard, iPad, and acoustic guitar.
Ideal for portable podcasting.

Cons:

Not the easiest to incorporate as an interface for the computer.
Uses Micro USB instead of USB -C.
Requires downloading drivers from ZOOM's website to use with a computer.
80 ohm headphones do not perform their best, even at max volume.
Cannot handle deep bass very well, with noticeable popping distortion when hitting loud low-frequency notes.
No effect out/send - you're stuck with the onboard effects only.
No onboard compression, which is a key effect for spoken audio.
May be disappointing for music production due to its limitations.
Key Differences Between The Soundcraft Signature 10 Mixer And The Zoom LiveTrak L-8
The main differences between Soundcraft Signature 10 Mixer and Zoom LiveTrak L-8 are primarily centered around their functionality, sound quality, and intended user base.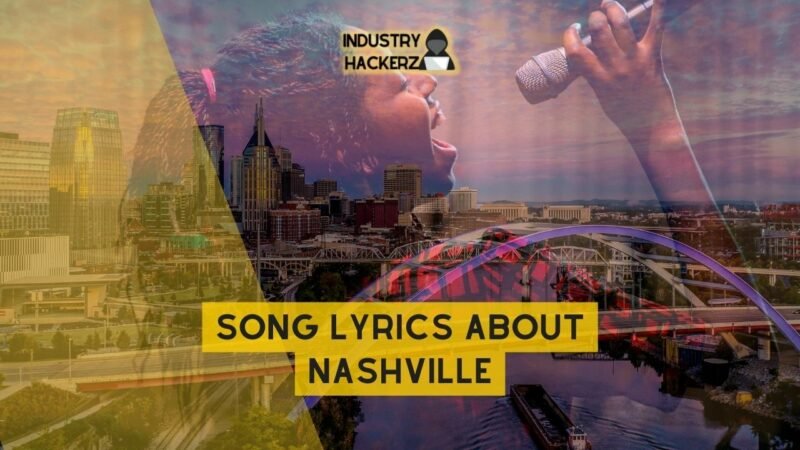 You Should Read This Next!
These key distinctions could significantly influence a prospective buyer's decision based on their specific requirements.
The Soundcraft Signature 10 is an analog mixer featuring ten input channels, including four high-pass-filtered microphone preamps, four stereo line inputs, and two high-impedance instrument inputs.
It is equipped with onboard effects and also provides the users with downloads of the Lexicon MPX-L native plug-in and Ableton Live 9 Lite.
This model is often chosen for its superior high-quality sound.
In contrast, the Zoom LiveTrak L-8, a digital mixer/recorder, seems to be tailored more towards podcasting but it serves music purposes as well.
It provides eight input channels (six combo plus two TS), permitting simultaneous recording of 12 tracks and playback of ten tracks.
An important feature of L-8 is its mix-minus function which helps prevent audio feedback from call-in guests making it highly suitable for broadcasting or podcasting scenarios that involve phone calls.
In terms of price comparison, both models fall within similar ranges although the exact costs can change depending on the retailer. The Soundcraft Signature 10 has been seen priced at around $375 while Zoom LiveTrack L-8 tends to be slightly higher priced at approximately $450.
Both mixers have distinct strengths - while Soundcraft stands out with its superior analog sound quality and onboard effects capability.
Zoom has clear benefits in terms of digital recording capabilities particularly in podcast-oriented scenarios due to its mix-minus function that avoids feedback noise during integration phone call into broadcast or recording.
To sum up, your choice between these two models should be guided by your specific needs - if you require a superior sound quality opt for SoundCraft but if your work entails handling numerous guest calls then Zoom would be a better fit.
| Features | Soundcraft Signature 10 Mixer | Zoom LiveTrak L-8 |
| --- | --- | --- |
| Bundle Includes | Soundcraft Signature 10 10-Input Mixer with Effects, HDM-100 Uni-Directional Dynamic Cardioid Microphone (Clip Included), 2 x 1/4-Inch TRS Patch Cable (6-Feet) and 2 x 25-Feet XLR Male to XLR Female Microphone Cable | Not specified |
| Quality | High-Quality with Soundcraft's iconic Ghost mic preamps, high headroom, wide dynamic range and exceptional resolution and clarity with a superb signal to noise ratio | Not specified |
| Advanced Features | Built-in Lexicon studio-grade reverb, chorus, modulation and other effects and dbx limiters on the input channels. The consoles offer XLR and switchable Hi-Z inputs that enable guitars, basses and other instruments to be directly connected | Mix-minus function preventing audio feedback from dial-in guests, 6 assignable sound pads, with 13 preset sounds |
| Interface | 2-in/2-out USB interface. Accompanying the consoles are free downloads of the Lexicon MPXL native plug-in and Ableton Live 10 Lite | Not specified |
| Construction | Tour-grade robust metal construction and top-quality components with an internal universal power supply | Not specified |
| Channels | Not specified | 8-Channel digital mixer ( 6 combo, plus 2 TS inputs ) |
| Recording and Playback | Not specified | 12-Track simultaneous recording, 10-track playback |
| Power Supply | Not specified | Battery operated with four AA batteries or a USB power supply |
What You Need To Know About Soundcraft Signature 10 Mixer
The
Soundcraft Signature 10 Mixer
has everything you need for recording or live performances.
This bundle is packed with a top-notch 10-input mixer, a dynamic cardioid microphone with clip, and all the cables you need.
One of the standout features of this mixer is the Ghost mic preamps that are used in Soundcraft's professional consoles.
They give amazing audio quality, high headroom, wide dynamic range - basically your sound will be clear and crisp!
You'll also get Lexicon studio-grade effects built into the mixer. These include reverb, chorus, modulation and even dbx limiters on input channels.
So if you plug in a guitar or bass you can create some pretty cool sounds.
And it doesn't stop there! The Soundcraft Signature 10 Mixer comes with an easy-to-use USB interface.
Plus you'll get free downloads for the Lexicon MPXL native plug-in and Ableton Live 10 Lite for all your music production needs.
Lastly, this mixer is made to last! Built like a tank using robust metal and top-quality components; it even has an internal universal power supply to reduce any cable-clutter around your setup.
So there you have it - a great mixer package with high-quality sound, advanced features and sturdy construction!
My 1 Month Review Of The Soundcraft Signature 10 Mixer
First Impressions
From the moment I laid my hands on the Soundcraft Signature 10 Mixer, I knew it was no ordinary piece of equipment.
There was that sturdy feel to it that spoke volumes about its quality.
You know there's just something reassuring about weighty tech - just screams reliability, doesn't it?
Design and Build Quality
This mixer boasts a solid metal chassis that is robust and seems built to take anything you can throw at it.
All the knobs and faders have a smooth operation, with not an ounce of wobble or looseness.
It's compact enough to fit snugly into my home studio setup without taking too much space.
• Sturdy metal construction
• Compact design
• Smooth operating knobs and faders
User Interface
The interface took me some time to get used to but once familiarized, man did I find it intuitive.
The effects section is super easy to navigate - with a crisp display and logically placed buttons making things remarkably straightforward.
Sonic Performance
Where this mixer truly shines though, is its sound quality.
The preamps deliver crytal clear audio, without any detectable noise interference even when pushed hard.
The EQs are particularly impressive at moulding the sound exactly as desired.
• Clear sound output from preamps
• Noise-free performance
• Effective EQs
Bonus Features
One feature that came as an unexpected bonus was the USB interface – makes recording directly into my DAW a breeze!
Also, gotta appreciate that there's a Hi-Z switch for accommodating guitars into the mix.
Overall? One month in, I'm thrilled with this mixer! But hey don't just take my word for it - experience & listen for yourself!
What You Need To Know About Zoom LiveTrak L-8
The
Zoom LiveTrak L-8
is a digital mixer that's perfect for those who need plenty of inputs.
With 8 channels (6 combos and 2 TS inputs), you can hook up a bunch of different sound sources at the same time!
Even better, this device lets you record 12 tracks at once and playback up to 10 tracks.
So whether you're recording a band or creating your own music, this mixer has got you covered.
Ever had problems with audio feedback when guests dial in? The LiveTrak L-8 solves that issue with its mix-minus function.
This blocks out any unwanted noise so everyone can be heard clearly.
For those who like to add some extra flare to their sound, the L-8 has 6 sound pads which come pre-loaded with 13 preset sounds.
You can assign these pads to play any sound you like - great for creating unique effects or jingles!
Perhaps one of the standout features of this mixer is its portability. It runs on just four AA batteries, making it perfect for on-the-go recording sessions where power outlets might not be available.
But if you do have access to an outlet, it can also run off USB power supply.
This pro-level yet user-friendly device could be your new best friend in professional audio recording and mixing activities!
Remember, it's called the Zoom LiveTrak L-8.
My 1 Month Review Of The Zoom LiveTrak L-8
After a month of testing the Zoom LiveTrak L-8, here are my thoughts:
Build and Design
Compact and Durable: The Zoom LiveTrak L-8 feels robust and sturdy. Despite its size, the build doesn't feel cheap or weak in any way. It's compact enough to comfortably fit into my small home studio setup. Its portability is another plus point as it enables me to carry it around for gigs or outdoor broadcasts.
Features
Six Independent Outputs: The six independent outputs have transformed my audio work. I can now create more personalised mixes for each member of my band during our live sessions. This level of control has made everyone's life easier and improved our overall sound quality.
Built-in sound effects: These come in handy during podcasts and live performances; everything from reverb on vocals to laughter track for a podcast can be accessed with a single touch.
User Experience
Simplicity: The Zoom LiveTrak L-8 is incredibly intuitive to use, even for someone who isn't tech-savvy. After mastering the basics within just a few hours, I was able to explore more advanced functionalities.
Battery Life: This board operates on four AA batteries when not plugged into an outlet, giving it an incredible amount of versatility in terms of where you can use it. However, I've observed that battery life can drain pretty quickly depending on your usage.
Sound Quality
Clean Sound:The preamps are surprisingly good for this price range. Vocals come across cleanly and there's no discernible noise interference – something that isn't always guaranteed with mixers at this price point.
To summarise:
- Robust design
- Portable & versatile
- Six independent outputs
- Intuitive user experience
- Good preamps
The Zoom LiveTrak L-8 meets almost all my needs as an independent musician and podcaster in terms of functionality and sound quality.
Sure, the battery life could be better but considering its capabilities, that's a minor compromise.
Who The Soundcraft Signature 10 Mixer Is For & Why You Might Choose It Over The Zoom LiveTrak L-8
The Soundcraft Signature 10 Mixer is ideal for individuals or small groups who perform live shows or create content such as podcasts.
It offers the perfect balance of compact size and functionality, with a plethora of features to meet various audio mixing needs.
If you are looking for:
Flexible audio routing
Clean sound output
Built-in reverb effects
Mute switches on individual channels
Built-in EQ with sweepable mids on main channels
Then this mixer is definitely worth considering.
The Soundcraft Signature 10 Mixer's flexible routing capabilities make it stand out from other small format mixers.
It is equipped with 3 auxiliary buses and a headphone output, granting you the flexibility to send signals to various remote speakers.
The built-in effects are a nice touch, even if you're only using a bit of reverb like us.
The audio quality is pristine and significantly quieter than our previous mixer.
What sets this apart is the addition of an interval mute button allowing you to seamlessly switch to your own music during breaks.
Furthermore, it has an up-to-date USB charger on the console – convenient for charging your devices during usage.
However, it does lack a 1/8th-inch stereo input jack which could be an issue depending upon your setup.
You might need an adapter from 1/8th-inch to phono plugs for that input.
For electric guitar users, two channels come with Hi-Z inputs which offer the correct impedance required by magnetic pickups.
However, piezo pickup users may find these inputs insufficient as they require higher impedance levels.
Another point worth considering is that this mixer doesn't shield wireless interference as well as some competitors do - so remember to turn off your phones while recording!
In comparison reviews, Soundcraft Signature 10 Mixer ranked above makers like Mackie and Yamaha due its comprehensive set of features.
The decision was clear - we needed something feature-rich but still compact in size.
As per review data and personal experience, the Soundcraft Signature 10 Mixer has proven itself reliable over several years of consistent use making it one of the best studio mixers around today.
Who The Zoom LiveTrak L-8 Is For & Why You Might Choose It Over The Soundcraft Signature 10 Mixer
Who is the Zoom LiveTrak L-8 For?
The Zoom LiveTrak L-8 is aimed at podcasters and amateur musicians, especially those who are frequently on the move.
It's also a suitable choice for individuals who value having control over their sound settings pre-recording, intending to cut down on post-production editing time.
If you prioritize portability and flexibility in your audio recording gear, this might be the product for you.
Why Choose Zoom LiveTrak L-8?
Here are key reasons why you might lean towards buying the Zoom LiveTrak L-8:
• Portability: This device is lightweight and compact, making it ideal for on-the-go use. It also offers battery operation which further enhances its mobility.
• Focused Functions: The board features 6 dedicated microphones as well as 2 flexible channels for sound pads and phone inputs.
• Better Control Over Recording: You have the ability to adjust individual channels allowing for a personalized recording setup.
• On-board Recording: You can record directly onto an SD Card which simplifies your process significantly.
Pain Points
Though the Zoom LiveTrak L-8 offers many benefits, you should bear in mind some potential pain points:
• User-Friendly Interface: If you're unfamiliar with sound boards, using this product may initially be challenging.
• Incorporation with Computer Interface: Some users report that incorporating this board with computer interfaces could be smoother. At present, it uses Micro USB instead of USB-C which some view as outdated technology.
• Limited Music Mixing/Recording Capabilities: While good enough for basic usage, some users observe that it may not handle deep bass well and lacks effective onboard compression or sends/effects out capability.
Zoom LiveTrak L-8 seems to hit a sweet spot when it comes to delivering essential functionalities while maintaining portability for podcasters.
Although improvements in certain areas could enhance user experience further - particularly around interface modernity and music production capabilities - its overall offering proves quite comprehensive considering the price point.
If the Soundcraft Signature 10 Mixer and Zoom LiveTrak L-8 are not quite hitting the mark for you, don't worry - I've got plenty of other comparisons you can take a look at.
You might consider reading my comparison between the Behringer Xenyx 802 and Mackie ProFXv3 Series or between the Behringer Xenyx 802 and Tascam Model 12.
There's also an in-depth comparison of the Behringer Xenyx 802 and Zoom LiveTrak L-8 if you're interested.
Alternatively, if you're torn between Mackie ProFXv3 Series and Tascam Model 12, I've got just the post for you: Mackie ProFXv3 Series vs Tascam Model 12.
Dig in to see which one might work better for your needs!
FAQs
How important is the mix-minus function of the Zoom LiveTrak L-8 for podcasting and broadcasting?
The mix-minus function of the Zoom LiveTrak L-8 is extremely important, particularly for podcasters and broadcasters. This feature helps prevent audio feedback from dial-in guests, which not only improves audio quality but also provides a more professional experience for both hosts and listeners. If your broadcasts or podcasts frequently involve phone calls, this feature can prove invaluable.
I am a beginner in sound mixing; will I be able to handle Soundcraft Signature 10's analog mixer features?
Absolutely! The Soundcraft Signature 10 may be an analog mixer, but it's designed to be user-friendly even for beginners. Its intuitive layout and controls make it easy to learn and use effectively. Plus, it comes with downloads of the Lexicon MPX-L native plug-in as well as Ableton Live 9 Lite software that can help you get started.
If I perform live music shows occasionally besides my regular podcasting should I still opt for Zoom LiveTrak L-8?
Yes. While the Zoom LiveTrak L-8 is designed with podcasting in mind, its digital mixing capabilities can certainly support live music performances as well – albeit with fewer input channels than Soundcraft Signature 10 offers. It delivers high-quality sound reproduction while allowing simultaneous recording of up to 12 tracks.
I'm considering cost vs performance; could you provide a little more insight on whether there's justification in price difference between these two models?
Your decision should definitely factor in what you're planning to use your mixer for most often rather than just price alone. The Soundcraft Signature 10, priced at around $375 offers superior analog sound quality - making it a great choice if highest-quality sound reproduction is your priority.
The Zoom LiveTrack L-8,, however, at approximately $450 offers advanced digital features such as mix-minus function that prevents call feedback interference during broadcast/recording - making it ideal if your work involves many guest call-ins.
So yes! given their respective strengths both are justified at their prices based on what they offer.
Buyer's Guide: Important Things To Consider & Look Out For When Buying A Mixer
1. Understand the Functionality of Mixers
The journey to buy a studio mixer begins with a clear understanding of what you're looking for.
Dive into the world of audio equipment, starting with mixers.
These integral pieces of music production gear come in various types, including the live sound mixer, digital mixer, and analog mixer - each with its unique features and applications.
2. Choose Between Digital and Analog Mixers
The next pivotal decision is choosing between an analog mixer and a digital mixer.
An analog model like the Soundcraft Signature 10 Mixer offers ease-of-use and high-quality sound output.
On the flip side, digital mixers like the Zoom LiveTrak L-8 bring along functionalities such as signal processing abilities, multiple outputs, and storage options for sound settings.
3. Consider Portability When Buying Your Studio Mixer
Do you frequently move your equipment around or travel to perform? If so, consider buying a portable option such as a portable mixer.
Compact units that are lightweight without compromising on features or quality should be at the top of your list.
4. Check for Multi-track Recording Capability
Most users will need a multi-track recording feature in their studio mixers - especially if they record live shows or complex tracks where multiple inputs would be playing simultaneously.
A multi-track recorder allows you to record different instruments on separate tracks making editing more manageable.
5. The Number Of Channels Matters
Define how many channels you'll need in your audio equipment before hitting 'buy'.
For smaller setups or solo musicians, fewer input channels would suffice; however larger bands would require more channels on their mixture device.
6. Prioritize Sound Quality
Sound quality should never take a back seat when investing in any piece of audio equipment – particularly not when buying your studio mixture device!
Products like Soundcraft Signature 10 Mixer and Zoom LiveTrak L-8 have rave reviews about their superior sound quality.
7. Verify Connectivity Options
Lastly but importantly, make sure that your chosen recording device comes packed with necessary connectivity options such as multiple inputs/outputs ports (XLRs), USB connectivity for direct computer connection etc., suiting your specific needs.
Remember these tips to ensure that you get the perfect blend of affordability functionality from your new studio mixer!
About Author
Lyrics
Please save some lyrics first.