TL;DR: Wanna level up your songwriting game, Android users? Check out these 10 apps that'll help you with everything from lyrics to collaborations. The top picks are Lyric Notepad and Rhyme Time Professional, both with built-in rhyming dictionaries. Collaborate with fellow songwriters using Songcraft, SongwriterLink or even SoundCloud! Or skip the hard graft altogether and try out our free lyric generator tool 👀✍️ You can use it on any device, Android included.
Breakdown of the Top 10 Songwriting Apps for Android
In the modern, fast-paced world of music production, songwriters need efficient tools to streamline their creative process. With countless apps available on Android devices, choosing the right one can be overwhelming. To help you out, we've curated a list of the top 10 songwriting apps that will kick your creativity into high gear and revolutionize your songwriting experience.
Lyric Notepad: Features and Functions
To be honest, Lyric Notepad is a game-changer for lyricists who need an organized space to jot down ideas anytime inspiration strikes. The app allows you to create separate sections for verses, choruses, and bridges while also providing rhyming suggestions and a built-in dictionary. With its intuitive interface and robust features like seamless syncing across devices, Lyric Notepad helps you keep track of your best ideas without missing a beat.
Rhyme Time Professional: Rhyming Dictionary and More
Rhyme Time Professional is one of my favorite songwriting apps for android as it takes the guesswork out of finding the perfect rhyme with its comprehensive rhyming dictionary that offers over 500,000 word suggestions. Additionally (oops), this powerful app includes a multi-syllabic rhyme generator that caters to more complex lyrical compositions. And if you require an internet connection to access all these fantastic features? Don't worry! Rhyme Time Professional works offline too!
You Should Read This Next!
Tully: A Comprehensive Songwriting Tool
Tully offers aspiring music moguls an all-in-one solution for creating, recording, and collaborating on songs from scratch. This versatile tool allows users to pen lyrics while recording vocals simultaneously in-app or importing audio files from external sources. Honestly? With Tully's easy-to-use collaboration features, file management, export options – including stems – it's no wonder why artists like Joyner Lucas and Tory Lanez trust it for their creative process.
Songwriter Pad LE-Songwriting: Organizing Your Ideas
Songwriter Pad LE is designed to help you get rid of those pesky sticky notes and messy notebooks by offering a clean, organized workspace for storing all your song ideas. With features like chord progression suggestions, a rhyming dictionary, and a thesaurus, you can finally streamline your workflow while focusing on what matters most – writing great music!
RoadWriter: Write Songs on the Go
For songwriters who find inspiration while on the move, RoadWriter is here to save the day. With its clean interface and comprehensive feature set – including customizable templates, rhyming word suggestions, and a voice-to-text option for recording ideas hands-free – this app is perfect for transforming your smartphone into a portable songwriting studio.
Word Palette: Creative Word Suggestions for Lyrics
Stuck in a creative rut? Word Palette offers an innovative solution that generates random word combinations from curated themes like nature or emotions. As weird as it may sound, these unique prompts can inspire you to explore new lyrical territories and expand your artistic horizons.
Simple Songwriter: Chord Progressions Made Easy
Regardless of whether you're a seasoned composer or a complete newbie, Simple Songwriter has something to offer everyone. The app's core feature serves up various chord progressions that suit different musical genres helping you craft melodies with ease. With its user-friendly interface and helpful tips section, there's no excuse not to become the next maestro!
BandLab: Collaborative Music Creation and Sharing
BandLab isn't just another run-of-the-mill songwriting app; it's an extensive social platform that connects musicians worldwide. Apart from offering essential tools like audio recording and MIDI editing, this feature-rich app also allows you to share your work with a community of fellow creators and collaborate on projects in real-time. Creative synergy has never been this accessible!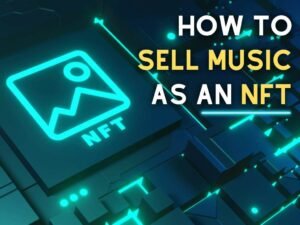 You Should Read This Next!
Songwriter's Pad - Premium Features and Benefits
Songwriter's Pad is perfect for writers who are willing to invest a few bucks for top-notch features like cloud syncing, full-screen mode, and access to a comprehensive rhyme dictionary. Its robust suite of songwriting tools will make sure that your ideas flow effortlessly while providing you with everything you need to create the next big hit.
SongSpace - Your Digital Workspace for Songwriting
SongSpace provides an all-encompassing digital workspace that aims to help songwriters stay organized and efficient. This handy app offers a wide range of features including lyric writing, audio recording, file sharing options, and even collaboration tools – which let you connect with other creative minds.
Finding the Right App for Your Songwriting Needs
With so many incredible options available on Android devices, selecting the perfect app can be a daunting task. To make an informed decision, consider factors like User Interface design (your affinity for buttons or swipes), Offline Capabilities (Internet Connection requirements), Free vs Paid Apps (along with any subscription options), Unique Features present in different apps, Audio Recording Quality & On-Board Editing Options among others.
I should mention that it's essential to prioritize data safety by backing up your work regularly and using file management features offered by these apps. Additionally (whoops), explore in-app tutorials or external resources catering specifically to these tools if you're new in the field.
Remember, creativity cannot be confined within one app – don't be afraid to integrate multiple apps into your workflow or experiment with various inspirational tools. The ultimate aim is to write better songs so keep exploring until you find what works best for you!
Happy Songwriting!
Lyrics
Please save some lyrics first.