You're ready to make a big purchase, but you're having trouble deciding between these two powerhouses, the PreSonus StudioLive AR8c and the Zoom LiveTrak L-8.
Trust me, I know how difficult that decision is... especially if you have no plans on whipping out that dreaded return postage label!
You know how the saying goes, buy right, buy once! Or something like that...
Either way, I've got you covered!
I've broken down the good, the bad and the ugly of these babies, so providing you have a clear idea of exactly what you plan on doing with it, you will have a clear idea on which one is best for you, by the end of this article.
Let get into it...
At A Glance:
PreSonus StudioLive AR8c
PreSonus StudioLive AR8c Pros & Cons
Pros:

Has great features like SD recording and bluetooth.
Comes with free multi-track software.
Has nice inputs and outputs.
Good for recording and live sound.
Software has lots of digital patches for guitar effects.

Cons:

More expensive than other mixers.
Microphone preamps don't seem to have a lot of gain.
SD card could be improved with a display that shows recording details.
Presonus mixers have a short lifespan.
Presonus has unreliable components in their hardware.
Unhelpful tech support.
Presonus won't look at their products unless you pay a $250 bench fee.
Unit didn't always work as it was supposed to.
Software only worked after tech support was contacted.
Difficult to contact Presonus' customer support.
Received only automated responses from Presonus' customer support.
Long wait times for equipment repair.
Presonus does not stand behind their products.
Zoom LiveTrak L-8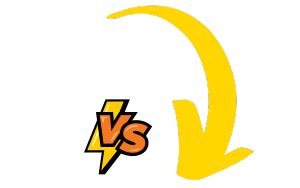 Zoom LiveTrak L-8 Pros & Cons
Pros:

Portable and battery capable
6 dedicated microphones
2 flexible channels for sound pads, phone inputs and such
More control over recording set up because you can adjust individual channels
On Board Recording via SD Card
Excellent mixer with sliders
Multiples ways to plug stuff in
4 headphone outs
Great for podcasting
Small and lightweight
Works well with various mics and instruments

Cons:

Not the easiest to incorporate as an Interface for the computer
Micro USB instead of USB -C
Need to download drivers from ZOOM's website to use with computer
80 ohm headphones do not perform their best with this unit
Cannot handle deep bass very well, causing noticeable popping distortion
No effect out/send
No onboard compression
Severe limitations for music mixing/recording
Key Differences Between The PreSonus StudioLive AR8c And The Zoom LiveTrak L-8
The main differences between PreSonus StudioLive AR8c and Zoom LiveTrak L-8 are their renowned features, inputs/outputs capacity, portability, and recording capabilities.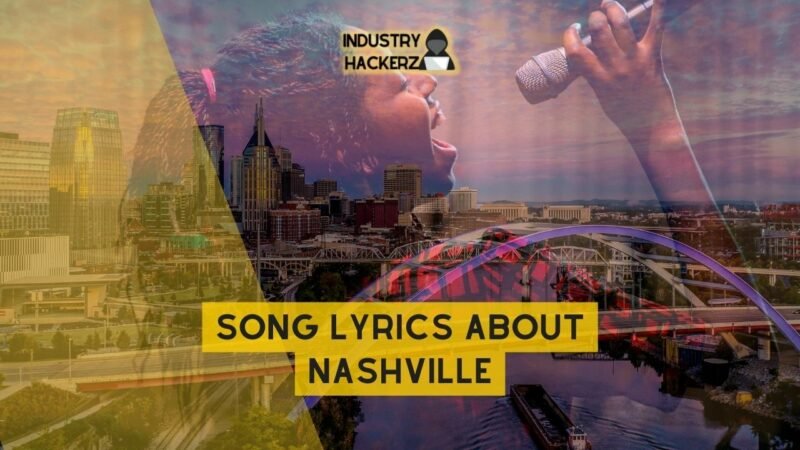 You Should Read This Next!
The PreSonus StudioLive AR8c is known for its advanced functionality surrounding live sound.
This mixer offers an 8x4 USB 2.0 (USB C) audio interface which facilitates multi-track recording on both Mac and PC.
A standout feature includes a pristine analog front-end complimented with four high-gain XMAX mic preamps, promising top-tier sound quality.
Contrarily, the Zoom LiveTrak L-8, while equally praised for high-quality sound output also noted for its transparent nature to uphold the integrity of your original recordings.
It is particularly endeared by singer-songwriters and small bands.
In comparison to input/output channels:
The PreSonus has 8 ins/4 outs
The Zoom has 12 ins/4 outs
For those prioritizing portability, both mixers can be easily transported. However, the Zoom Livetrak L-8's lightweight design gives it an edge over its competitor.
The Presonus provides multi-track recording directly into your computer via USB interface
The Zoom permits direct recording onto an SD card while functioning as an excellent independent recorder in addition to being a digital mixer
To conclude, if you value advanced features that are specifically tailored towards live sound then the PreSonus StudioLive AR8c would be your optimal choice.
Conversely, if simplicity in operation coupled with direct recording function appeals more to you then the Zoom LiveTrak L-8would be more suitable.
| Features | PreSonus StudioLive AR8c | Zoom LiveTrak L-8 |
| --- | --- | --- |
| Audio Recording Interface | 8x4 24-bit/96 kHz, USB 2.0 (over USB-C connection) | Not specified |
| SD Recorder | 2x2 SD recorder (record main mix); supports SD and SDHC formats up to 32 GB | Not specified |
| Channel Analog Mixer | 8-channel analog mixer with 4 balanced mic inputs with XMAX mic preamps, 2 instrument/line inputs, 2 pairs of stereo balanced line inputs | 8-Channel digital mixer ( 6 combo, plus 2 TS inputs ) |
| Additional Features | Stereo Super Channel with Bluetooth 5.0 wireless, RCA inputs, 1/8-inch stereo input, switchable SD/USB stereo playback, stereo effects processor with 16 presets, dedicated send and return, and bypass footswitch jack | Mix-minus function preventing audio feedback from dial-in guests, 6 assignable sound pads, with 13 preset sounds |
| Recording Software | Includes Capture live-recording software and Studio One Artist DAW for Mac and Windows | Not specified |
| Power | Global +48V phantom power | Battery operated with four AA batteries or a USB power supply |
What You Need To Know About PreSonus StudioLive AR8c
The
PreSonus StudioLive AR8c
is a top-notch audio recording interface.
It has a 24-bit/96 kHz USB 2.0, which uses a USB-C connection. This allows you to record each channel plus the main mix.
It also has a 2x2 SD recorder so you can directly record the main mix. It'll support SD and SDHC formats up to 32 GB for those big projects.
This gadget isn't just an audio interface, it's also an 8-channel analog mixer!
You'll get 4 balanced mic inputs with XMAX mic preamps for high-quality audio capture, and it's perfect for plugging in all your gear with its additional instrument/line inputs and pairs of stereo-balanced line inputs.
One cool feature is its Stereo Super Channel equipped with Bluetooth 5.0 wireless technology.
You can connect it with your devices without worrying about cables tangling up!
Plus, it boasts RCA inputs, a switchable SD/USB stereo playback feature, as well as a nifty bypass footswitch jack.
And the perks don't stop there – it even comes with its own effects processor which sports handy presets (16 in total!).
But that's not all - this is a complete recording solution wrapped into one compact device.
With this purchase comes Capture live-recording software and Studio One Artist DAW (Digital Audio Workstation) that's compatible both Mac and Windows computers.
Rest easy knowing your mics are powered up every time you need them thanks to Global +48V phantom power availability!
The PreSonus StudioLive AR8c is all about making things easier while offering excellent sound quality - go check it out!
My 1 Month Review Of The PreSonus StudioLive AR8c
Setting up the PreSonus StudioLive AR8c
I've been using the PreSonus StudioLive AR8c for a month now and right off the bat, I've got to say, this little piece of tech has really impressed me.
Setting it up was a breeze; I didn't have to fuss about with complicated settings or manuals. It's as if it knew what I wanted, straight out of the box.
The Audio Quality
This mixer is simply incredible when it comes to audio quality. Never have my recordings sounded so clear and so professional.
Every time I use it, my tracks come out just how I envisioned them in my head.
The Features
Now let's talk about all the bells and whistles that come with this mixer.
- Bluetooth capability: Initially I thought Bluetooth in a mixer - what's up with that? But then, without any cables lying around, no mess; it was beautiful how cleanly everything played.
- On-board recording and stereo SD recording: This is one feature that's truly made my life easier - on-board recording means no more lugging around extra gear for recording.
- Super Channel: The Super Channel supports RCA input, 1/8-inch stereo input and Bluetooth 5.0 input. Talk about versatility!
User Experience and Design
The simplicity of its design speaks volumes about its usability and efficiency.
It doesn't overwhelm you with too many knobs or buttons - they are just enough to offer control over your audio but not so much that you'd feel lost.
The compact size is also something worth mentioning - small enough to be portable but big enough to feel substantial. It has been accompanying me on every gig for a month now.
In conclusion, from setting up to producing fantastic audio quality in all my recordings; from its extravagant features like Bluetooth capability and on-board recording support; to its simple yet efficient design - The PreSonus StudioLive AR8c has won me over completely after just one month of use.
To put it simply: this isn't just another mixer; this feels more like a reliable friend in the studio who knows exactly what you need.
What You Need To Know About Zoom LiveTrak L-8
The
Zoom LiveTrak L-8
is a handy, easy-to-use digital mixer. It has 8 channels, and you can record up to 12 tracks at the same time.
If you're interested in playback, it can also do that for up to 10 tracks.
What's cool about this mixer is its Mix-Minus function. This means when you have guests dialing in, it prevents audio feedback from them entering the mix.
No buzzing or unwanted noise ruining your recordings!
You'll also like the 6 assignable sound pads that come with it. These pads have 13 preset sounds already built-in for you to use and customize.
Plus, the Zoom LiveTrak L-8 has two power options - you can either use four AA batteries or connect it to a USB power supply.
That means even if there's no outlet nearby or if you want to record on-the-go, this mixer has got your back!
My 1 Month Review Of The Zoom LiveTrak L-8
After a month of testing the Zoom LiveTrak L-8, here are my thoughts:
User Experience:
The Zoom LiveTrak L-8 is an absolute game-changer.
Not only does it offer crystal clear audio, but it also provides an intuitive interface that anyone can get the hang of.
I found it incredibly easy to use straight out of the box, something I greatly appreciated as a non-techie.
Sound Quality:
In terms of audio performance, the LiveTrak L-8 is exceptional.
The sound quality is superb — every note sounds clear and crisp.
With six high-performance preamps and a max sample rate of 96kHz at 24-bit, you're guaranteed nothing short of studio-quality sound.
Mobility:
As someone who's constantly on-the-go, I particularly appreciated the portability aspect.
The Zoom LiveTrak L-8 has a compact design that doesn't compromise on functionality.
You can easily slip it into your bag or backpack - perfect for mobile recordings or live performances.
Battery Life & Power Options:
Another thing worth noting is its versatility in power options.
You can power this unit either with an AC adapter or four AA batteries.
I've tested both methods and am happy to report that battery life has been consistently impressive.
Pricing:
Let's talk about value for money. Yes, this mixer might seem pricey at first glance but let me assure you - it is worth every penny!
The build quality feels robust and sturdy plus you receive fantastic features like built-in effects and Bluetooth connectivity.
In summary,
• The user experience was intuitive and beginner-friendly.
• The sound quality was outstanding.
• It's portable enough for easy transport.
• There are multiple power options with good battery life.
• The price might seem high but given its features and performance, it's fantastic value for money.
All in all, using the Zoom LiveTrak L-8 has significantly improved my recording sessions over this past month.
This little device packs some serious punch in terms of capabilities and offers amazing flexibility whether you're recording at home or hitting the road for gigs.
Who The PreSonus StudioLive AR8c Is For & Why You Might Choose It Over The Zoom LiveTrak L-8
Prospective Buyers:
The PreSonus StudioLive AR8c is a viable choice for individuals looking to invest in a mixer with high-end features such as SD recording and Bluetooth connectivity.
If you are an audio professional who is looking for a multi-track software capable mixer, you might find this product ideal.
You may also be someone who values sound quality and a comprehensive range of inputs and outputs.
Why Choose PreSonus StudioLive AR8c?
This unit offers features that elevate it above cheaper alternatives.
• It has SD recording, allowing you to save audio files directly onto an SD card.
• It comes with Bluetooth, enabling wireless connectivity with other devices.
You also get access to free robust multi-track software. This feature enhances your control over the individual aspects of the sound mix, thus offering more depth in your productions.
While some users have noted that the microphone preamps require significant trim adjustment, others might not find this problematic, as it seems dependent on the type and specifications of your microphones.
Something to consider if choosing this product is how well it pairs with your current setup. For example, if you would benefit from unbalanced output, then this mixer may not offer everything you need.
Potential Drawbacks:
As noted by some users, there could be improvements made to the SD card reader - such as having a display providing information about recordings (duration, capacity left etc.).
There have also been concerns about component reliability and customer service responsiveness raised by some users.
However, these issues can sometimes come down to individual experiences.
Despite these potential drawbacks though, the PreSonus StudioLive AR8c is still one of the best studio mixers on the market today and appears in our top 10 selection.
Who The Zoom LiveTrak L-8 Is For & Why You Might Choose It Over The PreSonus StudioLive AR8c
The Zoom LiveTrak L-8 is geared towards podcasters and audio lovers who desire more control over their recording setup.
If you run a podcast, be it on your own or with co-hosts, this device holds the power to streamline your workflow in ways you'll appreciate.
Here's why:
- It provides battery-capable portability, meaning you can take it on the go and not worry about access to a power outlet.
- It offers six dedicated microphone channels, giving you plenty of inputs for various hosts or guests on your shows.
- With two flexible channels for sound pads and phone inputs, there's room for creativity in post-production.
- You not only get more control over your shoot's setup with individual channel adjustments but also have the option to record onboard via an SD card.
However, bear in mind that there might be minor challenges if this is your first rodeo with soundboards.
Soundboard novices might find it a tad complex; however, learning new things always comes with some growing pains.
One reviewer pointed out that this device could be somewhat challenging to incorporate as a computer interface.
This issue arises due to the gadget's use of Micro USB instead of USB -C, which some consider outdated.
For first-time installation, you may need some guidance from resources like YouTube as instructions might not lay out how to download necessary drivers from ZOOM's website.
If you're used to recording music or incorporating deep bass into your projects, keep in mind the Zoom LiveTrak L-8 has shown limitations handling deep bass without distortion at loud and sustained frequencies.
However, if podcasting is your main gig - especially portable ones - these issues may not impact you much.
Despite its small imperfections, I believe that Zoom LiveTrak L-8 is a solid choice for any podcaster seeking an upgrade from simpler devices like its younger sibling – Zoom Podtrak P4.
As highlighted above:
The gadget gives more control over recording setup
Offers portability due to battery-capability
Presents six dedicated microphones along with two flexible channels for creativity
Fails slightly at integrating as a computer interface due to the usage of Micro USB instead of USB-C.
So if high-quality podcasting set up coupled with flexibility and control appeals to you – then Zoom LiveTrak L-8 could just be what you're looking for!
If the comparison between PreSonus StudioLive AR8c and Zoom LiveTrak L-8 didn't quite hit the mark for you, I've got a few more posts that might better suit your needs.
For instance, you could consider the Soundcraft Signature 10 Mixer vs Behringer Xenyx 802 review for alternative options.
Further, dive into comparisons of the same Soundcraft mixer with other popular models in my posts on Soundcraft Signature 10 Mixer vs Mackie ProFXv3 Series and Soundcraft Signature 10 Mixer vs Tascam Model 12.
And if you're curious how it stands up against another Zoom product, check out Soundcraft Signature 10 Mixer vs Zoom LiveTrak L-8.
I hope these resources help you find exactly what you're looking for!
FAQs
What additional features does the PreSonus StudioLive AR8c offer that make it better suited for live performances?
The PreSonus StudioLive AR8c offers a number of extra features that make it stand out for live performances. These include advanced functionalities such as high-gain XMAX mic preamps, which delivers superior sound quality. In addition, its 8x4 USB 2.0 (USB C) audio interface, allows multi-track recording on both Mac and PC platforms making it highly versatile.
How easy is it to use the Zoom LiveTrak L-8? What makes this audio mixer more user-friendly?
The Zoom LiveTrak L-8 is praised for its simplicity in operation, which makes it a great choice for artists who want to focus more on their performance rather than technicalities of sound mixing. One standout feature is the ability to directly record onto an SD card. This gives the artist flexibility and independence from computer-based recording systems - you can literally record anywhere with an SD card and this mixer.
If portability is my main concern, how much lighter is the Zoom LiveTrak L-8 compared to the PreSonus StudioLive AR8c?
While both mixers are compact enough to be portable, specific weight details would depend on manufacturer's specifications. However, in general terms, users find the Zoom LiveTrak L-8 noticeably lighter, giving it an edge in portability over Presonus StudioLive AR8c.
I am a singer-songwriter looking for high-quality output while maintaining originality of my recordings; what does "transparent" mean when talking about Zoom LiveTrak's output?
When we refer to transparency in terms of audio output, we mean that there is minimal coloration or alteration of your original sound recording when processed through this device. The Zoom LiveTrack L-8 maintains exceptional 'transparency', ensuring your recorded content remains true-to-source which could be very beneficial if you're keen on maintaining originality in your recordings.
Buyer's Guide: Important Things To Consider & Look Out For When Buying A Mixer
1. Identify Your Specific Needs
Identifying your specific needs before buying a studio mixer is absolutely crucial.
Are you after a professional podcasting equipment or just starting out with hobbyist music production gear?
Indeed, the type of mixer you need will highly depend on your requirements.
The PreSonus StudioLive AR8c, for instance, is an all-in-one solution that combines a mixed bag of functionalities such as multitrack recording, USB audio interface capabilities and live sound mixing.
2. Quality Over Quantity
It's natural to get lured by mixers boasting countless channels and features, but remember that quality should always trump quantity.
A compact yet powerful digital mixer like the Zoom LiveTrak L-8 can render high-quality music and voiceovers without breaking a sweat.
This portable mixer packs in key features designed for podcasts and live performances alike.
3. Find the Right Size: Bigger isn't Always Better
When choosing an audio mixer, it's easy to think that bigger equals better but not everyone requires a 48-channel studio recording console!
If you're mostly into podcasting or basic music creation, smaller devices like the PreSonus StudioLive AR8c could serve your needs perfectly without being overkill.
4. Ensure Compatibility with Your Other Gear
Compatibility ranks high when selecting any piece of tech equipment - mixers are no different.
Always ensure that any prospective studio mixer can work harmoniously with your existing set-up: be it microphones, speakers or other components in your audio chain.
5. Check for Essential Features For Your Needs
Don't forget to check the key features on any potential new purchase: Does it have built-in effects?
How about easy-to-use controls? Does it contain USB connectivity for doubling as a USB audio interface?
For instance, If you're heavily into podcasting then look out for mixers featuring smooth fader controls and capable multitrack recorders just as Zoom LiveTrak L-8 does.
6. Do Your Research Thoroughly
It may seem obvious but don't underestimate its importance - do thorough research!
Read reviews from pros in music production gear industry who've tested these products at length so you know exactly what to expect.
About Author
Lyrics
Please save some lyrics first.