You're ready to make a big purchase, but you're having trouble deciding between these two powerhouses, the PreSonus StudioLive AR8c and the Mackie ProFXv3 Series.
Trust me, I know how difficult that decision is... especially if you have no plans on whipping out that dreaded return postage label!
You know how the saying goes, buy right, buy once! Or something like that...
Either way, I've got you covered!
I've broken down the good, the bad and the ugly of these babies, so providing you have a clear idea of exactly what you plan on doing with it, you will have a clear idea on which one is best for you, by the end of this article.
Let get into it...
At A Glance:
PreSonus StudioLive AR8c
PreSonus StudioLive AR8c Pros & Cons
Pros:

Has great features like SD recording and bluetooth that other units did not have.
Comes with free multi-track software.
Inputs and outputs are nice.
Good for recording and live sound.
Software has lots of digital patches for guitar effects.

Cons:

More expensive than other mixers.
Microphone preamps don't seem to have a lot of gain.
SD card lacks a display for recording information.
No unbalanced output.
Presonus units have unreliable components.
Presonus tech support is not helpful and charges a high fee for services.
Products have a short lifespan.
Unit did not work as expected, only recorded a quarter of the time.
Software only worked after tech support intervention.
Presonus' customer support is difficult to reach and only provides automated responses.
Long wait times for equipment repair.
Mackie ProFXv3 Series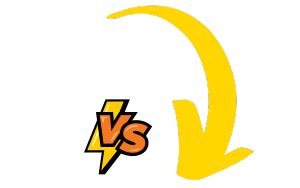 Mackie ProFXv3 Series Pros & Cons
Pros:

Compact size
Good analog inputs/outputs
Good FX
Sound quality is crystal clear
Top-notch effects
Easy-to-use interface
Quick adjustability of levels for each channel
Sturdy and durable build quality
Sleek and modern design

Cons:

USB IO can be difficult to use with Mac
Complicated process to get computer playback music to go to the main mix
User guide lacks necessary information
No connection available for any kind of light for dark atmospheres
No lip around the board to clip an aftermarket light
No open area to label each fader or track
No typical clipping light on each channel
No channel pads available for high output items
USB port is not powered
Key Differences Between The PreSonus StudioLive AR8c And The Mackie ProFXv3 Series
The main differences between PreSonus StudioLive AR8c and Mackie ProFXv3 Series are derived from their unique features, design aspects and the specific needs they cater to in the music industry.
You Should Read This Next!
PreSonus StudioLive AR8c is a professional-grade, 8-channel USB-C hybrid digital/analog mixer known for its close integration with cutting-edge recording software.
This unit is tailored to meet modern musical requirements by assisting artists in achieving their creative vision.
Conversely, Mackie's ProFXv3 Series mixers are seen as the ultimate cost-effective solution for live sound reinforcement, home recording, and content creation.
They are designed with high-performance Onyx preamps and a user-friendly layout complemented by a realistic effects engine.
These features make them highly capable units for both live settings and recording domains.
Both mixers come equipped with 4 mic inputs and 8 line inputs accompanied by +48V phantom power.
However, larger variants such as Mackie ProFX16v3 or PreSonus StudioLive AR16c offer more channels further increasing their versatility.
Difference in Audio Quality:
Based on some reviews regarding interface frontage or audio quality, it seems that PreSonus's AR8c has an advantage over Mackie's variant offering simple mixing options combined with excellent build quality while delivering great value.
In conclusion, the choice between these two mixers primarily rests on personal preference: if you need a straightforward-to-use interface accompanied by excellent build quality - then Presonus's AR8c would be ideal; however if your preference lies towards budget-friendly yet professional standard solutions - Mackie's ProFXv3 series should be your go-to choice.
| | PreSonus StudioLive AR8c | Mackie ProFXv3 Series |
| --- | --- | --- |
| Audio Recording Interface | 8x4 24-bit/96 kHz, USB 2.0 (over USB-C connection) | 24-bit/ 192kHz quality, 2x4 USB I/O |
| SD Recorder | 2x2 (record main mix); supports SD and SDHC formats up to 32 GB | Not mentioned |
| Channel Inputs | 8-channel analog mixer with 4 balanced mic inputs with XMAX mic preamps, 2 instrument/line inputs, 2 pairs of stereo balanced line inputs | Equipped with 2 Onyx mic press offering up to 60dB of gain and ultra-low noise performance |
| Additional Features | Stereo Super Channel with Bluetooth 5.0 wireless, RCA inputs, 1/8-inch stereo input, switchable SD/USB stereo playback, stereo effects processor with 16 presets, dedicated send and return, and bypass footswitch jack | 24 different FX options, from reverbs to delays, single knob blend between monitoring your computers output and a direct feed from the mixer |
| Recording Software | Includes Capture live-recording software and Studio One Artist DAW for Mac and Windows | Included Waveform OEM |
| Phantom Power | Global +48V | Not mentioned |
| Perfect for | Not mentioned | Live sound, home recording, content creation, and live streaming |
What You Need To Know About PreSonus StudioLive AR8c
The
PreSonus StudioLive AR8c
is an audio recording interface that rocks a high-grade 24-bit/96 kHz USB 2.0 connection over USB-C. With this, you can record every single channel plus the main mix! Need a handy SD recorder? We got you covered with a flexible 2x2 SD recorder that supports both SD and SDHC formats up to 32 GB.
Let's talk inputs and outputs. This gadget has an 8-channel analog mixer with four balanced mic inputs equipped with top-quality XMAX mic preamps. It also features two instrument or line inputs and two pairs of stereo balanced line inputs. We haven't forgotten about your wireless needs; the Stereo Super Channel comes with Bluetooth 5.0 wireless!
You'll appreciate the switchable SD/USB stereo playback, RCA inputs, a convenient 1/8-inch stereo input, and dedicated send and return options. It also boasts a bypass footswitch jack and a versatile stereo effects processor with 16 presets for all your creative endeavors.
But wait, there's more! The PreSonus StudioLive AR8c package includes Capture live-recording software along with Studio One Artist DAW which are compatible on both Mac and Windows platforms.
Need phantom power for your condenser mics? No worries! The unit provides global +48V phantom power to ensure smooth operation of your microphones.
So if you are seeking for an all-rounded solution for audio recording, then this PreSonus StudioLive AR8c recording interface is truly worth considering!
My 1 Month Review Of The PreSonus StudioLive AR8c
Getting Started
Unboxing the PreSonus StudioLive AR8c was an exciting experience.
Right out of the box, its compact design and robust build quality stood out.
No corner cutting with this one - it promised performance, and I was eager to get started.
The Set-up Experience
The set-up process was straightforward, something I really appreciate as a busy sound engineer.
The included software, Capture, made recording simple, whilst the Universal Control app gave me access to all the advanced features.
The Daily Use
I have been using this compact mixer daily for a month now, and its performance has impressed me consistently.
• The eight channels with high-headroom gave me enough space to play around.
• The three-band EQ offered versatility allowing me to tweak audio as needed.
• The super channel with Bluetooth 5.0 connectivity came in handy when playing backing tracks directly from my phone or laptop.
Another great feature which won't go unnoticed is the SD recorder which allowed for quick live recordings - a function I found myself using quite often during my sessions.
User-Friendly Interface & Software Integration
The interface is very user-friendly - this mixer doesn't over complicate things; rather it offers simplicity without compromising on functionality.
The bundled software included with this device turned out to be an added advantage – they are comprehensive yet intuitive.
The Studio Magic Plugin Suite and Capture recording software were a pleasure to use.
Durability & Reliability
Now coming down to durability and reliability; after a month of heavy daily use, there's not even a scratch on it – clear testament to its robust build quality.
Its performance too hasn't faltered one bit since day one - always delivering crystal clear sound output.
In summary, after using the PreSonus StudioLive AR8c for over a month now, I can say without any doubt that it is an extremely reliable piece of hardware that delivers impressive results consistently while being super easy-to-use thanks in part due to its user-friendly interface and bundled software package.
What You Need To Know About Mackie ProFXv3 Series
The
Mackie ProFXv3 Series
is jam-packed with features that make it perfect for all your sound needs.
It comes with 2 Onyx mic preamps which offer up to 60dB of gain and ultra-low noise performance.
This makes it a top pick for content creators using microphones that need high-gain preamps.
The Mackie ProFXv3 allows you to record in exceptional 24-bit/192kHz quality, giving you the cleanest recordings possible.
Its handy 2x4 USB I/O feature means you can create two custom mixes on your computer and send them back into the mixer. This is super useful if you need to keep an ear on specific tracks, as well as the full mix, during playback.
What's more? The mixer gives you a whopping 24 different FX options, like reverbs and delays.
So whether you're looking for a dramatic effect or just a little extra kick to your sound- this mixer has got it covered!
One standout feature is its ability to blend between monitoring your computer's output and a direct feed from the mixer with just one knob.
This makes recording overdubs alongside a pre-recorded track simpler than ever.
Designed with versatility in mind, the Mackie ProFXv3 Series works wonderfully for live sound, home recording, content creation and even live streaming thanks to its included Waveform OEM software.
My 1 Month Review Of The Mackie ProFXv3 Series
Sound Quality
After a month of testing the Mackie ProFXv3 Series, my first big takeaway was the incredible sound quality it delivers.
As an audiophile, I've used many mixers but none quite like this one. Its Onyx mic preamps provide crystal-clear audio that feels rich and immersive.
It was simple to set up and eliminate ambient noise, ensuring the clearest sound with each use.
Ease of Use
One thing that stood out during this month-long trial was its ease of use.
The Mackie ProFXv3 Series is user-friendly and intuitive even for someone who's not a professional DJ or sound engineer.
GigFX effects engine proved to be a game-changer - it offered 24 different effects!
This gave me the freedom to experiment with various sounds without any complicated procedures.
Durability
Durability is an important factor in any sound equipment and I must say, Mackie has done really well in that aspect! The build quality is robust and solid.
It held up perfectly over the course of a month with regular usage, showing no signs of wear or tear which speaks volumes about its durability.
Versatility
The versatility offered by this mixer blew me away. It comes equipped with USB functionality allowing me to record directly onto my computer.
This made podcasting and live streaming so much easier!
The Built-in USB interface, made connecting devices hassle-free too.
Value for Money
In terms of affordability, I think the Mackie ProFXv3 Series offers excellent value for money considering its features.
Affordable yet packed with high-end features - it's rare to find such a combination in audio mixers.
To conclude,
- Crystal-clear audio delivered by Onyx mic preamps
- User-friendly interface adds ease of use
- Robust build ensures durability
- Versatility through multiple features including Built-in USB interface
- Excellent value for money
As an audiophile, I can confidently say that my experience with the Mackie ProFXv3 series over this past month has been nothing short of amazing.
Who The PreSonus StudioLive AR8c Is For & Why You Might Choose It Over The Mackie ProFXv3 Series
The PreSonus StudioLive AR8c is a mixer that is geared towards professionals who value high-quality features and technology.
Notable for its SD recording and Bluetooth capabilities, this unit can be an ideal choice if you're looking to step up your audio game.
Here's why you might consider it:
• If you're willing to invest in something more advanced than most mixers, then the PreSonus StudioLive AR8c could be right for you. It does come with a higher price tag, but it's equipped with superior features that many other units lack.
• The mixer comes with free multi-track software which has good reviews, although extensive usage would provide better insights into its full potential.
• If microphone preamps are of immense importance to you, be aware that some users have reported needing to turn up the trim nearly all the way for certain microphones.
However, please take note of some possible drawbacks:
• The SD card feature lacks a display providing details about the recording i.e., duration, space left etc.
• Some users have expressed concerns over product reliability and customer service experience - specifically highlighted was an unhelpful tech support and expensive repair fees.
Additionally, despite being ranked as one of the best studio mixers, it's important to note that some users have experienced issues with this unit's recording capabilities and software performance.
When considering buying this mixer, it might be helpful to weigh these pros and cons.
The PreSonus StudioLive AR8c clearly offers advanced features that could significantly enhance your audio experience but do keep in mind potential issues regarding product reliability and customer service.
Who The Mackie ProFXv3 Series Is For & Why You Might Choose It Over The PreSonus StudioLive AR8c
The Mackie ProFXv3 Series is designed for those in need of a compact, well-built mixer/interface with top-quality effects and crystal-clear sound.
Perfect for musicians and professionals looking to enrich their sound, like band setups or a small recording studio.
Key reasons you might choose this series include:
- Compact Size: The Mackie ProFXv3 Series, particularly the ProFX6v3 model, offers a compact size that can fit easily into any setup.
- Quality Effects: Users praise the quality of the effects available on these mixers.
- Durable Build: The build quality of these mixers is reported as sturdy and durable, indicating they are built to last.
However, there are some key points to consider before purchasing:
- USB I/O with Mac: Some users have found it challenging to get computer playback music to go to the main mix when using with Mac. Detailed instructions may be needed for smooth operation.
- Lack of Lighting Options: There is no connection available for any kind of light which could be a drawback if you often work in darker environments.
- No Labeling Space or Clipping Light on Each Channel: This could make channel management more complex and less intuitive.
From personal use experience shared in reviews:
• If your primary usage involves needing lighting options or easy clip monitoring on each channel individually, I would examine other options as this board lacks these features.
• If what you value most is audio clarity, effect quality and convenient form factor; then the Mackie ProFXv3 Series can be an excellent choice.
Overall, your decision should align with your primary needs – whether that's size convenience and sound quality or lighting and labeling capabilities.
If the products I discussed in this post, the PreSonus StudioLive AR8c and the Mackie ProFXv3 Series, don't quite fit your needs, don't worry - I've compared a bunch of other similar products that you might find useful.
For instance, you can check out my comparison between the PreSonus StudioLive AR8c and Tascam Model 12, or perhaps dive into my analysis of PreSonus StudioLive AR8c vs Zoom LiveTrak L-8.
If those don't catch your eye, maybe you'll be interested in my post comparing the Soundcraft Signature 10 Mixer and Behringer Xenyx 802 or even my detailed breakdown of Soundcraft Signature 10 Mixer vs Mackie ProFXv3 Series.
There's plenty more where these came from so feel free to explore!
FAQs
What kind of recording software does the PreSonus StudioLive AR8c integrate with?
The PreSonus StudioLive AR8c integrates with any state-of-the-art recording software, thus providing flexibility and versatility for artists. It is built to adapt to today's diverse musical requirements. The specific software it operates best with would be Studio One, a digital audio workstation (DAW) made by Presonus.
Are there effects included in the Mackie ProFXv3 series mixers? How good are they?
Yes, the Mackie ProFXv3 Series mixers come equipped with a realistic effects engine. These onboard effects are designed for high-quality sound reinforcement, making them highly capable units both in live scenarios and recorded domains. The GigFX High-Resolution FX engine offers 24 different FX options ranging from reverbs to delays giving you plenty of creative options.
If I require more channels than these mixers provide, what should I opt for?
If you need more channels, you can opt for larger variants like the Mackie ProFX16v3 or PreSonus StudioLive AR16c. These offer more channels and increase their versatility accordingly without compromising on audio quality or build integrity.
In terms of durability and long term usage, which one between PreSonus's AR8c and Mackie's ProFXv3 is better?
While both mixers have excellent build qualities, some reviews suggest that the PreSonus's AR8c has an edge. It offers simple mixing options along with excellent build quality which makes it sturdy over extended periods of use.
If I am on a tight budget but still want professional sound quality features what should be my choice?
If budget constraints are your primary concern while maintaining professional standards then opting for Mackie's ProFXv13 series would be advisable as this range provides an affordable solution without compromising too much on features or sound quality.
Buyer's Guide: Important Things To Consider & Look Out For When Buying A Mixer
1. Identify the Purpose of Your Studio Mixer
Getting the right studio mixer starts with identifying your needs.
Are you looking for a live sound mixer for jam sessions and live events, or do you need an audio interface for a home recording studio setup?
If you're leaning more towards live performances, consider models like the Mackie ProFXv3 Series, renowned for their resilience and reliability.
For studio recording, however, options like the PreSonus StudioLive AR8c make a great choice due to their superior audio fidelity and plenty of I/O options.
2. Choose Between Analog or Digital
The eternal debate between analog and digital mixers continues to rage on in music production circles.
An analog mixer, while being more tactile with hands-on knobs and faders, may lack some advanced features found in its digital counterparts.
On the other hand, a digital mixer, such as PreSonus StudioLive AR8c offers flexibility with programmable pre-sets and effects but can have steeper learning curves initially.
3. Select Your Desired Channel Count
The channel count - that is, how many separate audio sources can be manipulated simultaneously - is crucial when choosing a mixing console.
Always plan ahead; get an audio mixer that supports more channels than your present needs to accommodate future growth.
4. Look Out for Built-in Audio Interfaces
Some premium mixers carry integral audio interfaces providing seamless interaction between your instruments/microphones and your computer-based recording software.
The aforementioned PreSonus StudioLive AR8c is one such product that boasts this feature allowing it to function effectively as both a multipurpose analog/digital mixer and an efficient recording interface.
5. Examine Input/Output (I/O) Options
I/O options are especially critical if you're working on collaborative projects involving several musicians or if your setup includes numerous instruments/sound sources.
Make sure the chosen mixing console has enough I/O ports to handle all peripheral devices you might need now or in future scenarios.
6. Check Out The USB Connectivity Features
USB connectivity is pivotal if you're planning on converting your mixer into a hub connecting numerous devices at once without needing separate hardware pieces making things far less complicated.
A USB-equipped model like Mackie ProFXv13 Series can serve as both an exciting live sound platform AND an easy-to-use USB Mixer through direct connection to computers.
About Author
Lyrics
Please save some lyrics first.