Today, I am reviewing two very popular mixers (or audio interfaces if you're posh) the PreSonus StudioLive 24R vs Soundcraft Ui24R.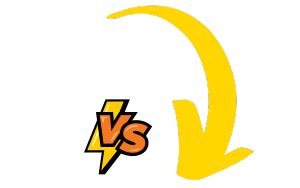 Key Differences Between PreSonus StudioLive 24R And Soundcraft Ui24R
PreSonus StudioLive 24R vs Soundcraft Ui24R: Key Differences
Form factor: The PreSonus StudioLive 24R is a rack-mountable digital mixer, while the Soundcraft Ui24R features a built-in Wi-Fi router and comes in a stagebox form factor.
Total inputs and outputs: The StudioLive 24R has a total of 26 input channels (24 mic/line + stereo aux) and 12 outputs (10 flex mix + main L/R), whereas the Soundcraft Ui24R offers a total of 28 input channels (20 mic/line, two USB media playback, four stereo aux) and ten outputs (eight submix busses + main L/R).
DSP processing:The PreSonus StudioLive 24R features the company's Fat Channel DSP processing on all input channels, offering EQ, compressor, gate/expander, limiter, high pass filter along with selectable vintage modeling.
The Soundcraft Ui24R offers its own dbx AFS2 feedback suppression system on all output mixes.
Mixing control:The PreSonus StudioLive digital mixers are designed to be used with their UC Surface software for iPads and other touch devices or directly with hardware fader controllers like Faderport-8/16 series.
In contrast, the Soundcraft Ui series relies mostly on its HTML5-based web interface for controlling the mixer from any device connected to its Wi-Fi network, with no need for installing apps or additional hardware interfaces.
Aux sends and monitoring:

StudioLive 24R offers a total of 16 Flex Mixes, consisting of aux sends, subgroups, and matrix mixes that can be configured on the mixer and used for monitor sends.




The Soundcraft Ui24R has 14 on-board mix buses (10 aux busses and four effects buses) for creating aux sends, subgroups, or matrixes to feed external outputs.

Effects processing:The PreSonus StudioLive mixers come with four internal effect processors using PreSonus' own digital effects library. On the other hand, the Soundcraft Ui24R have two dedicated Lexicon effects busses with reverb and delay processors.

DAW integration:PreSonus StudioLive 24R offers full integration with their flagship DAW software (Studio One) for recording/mixing/processing purposes. In contrast, Soundcraft Ui24R acts as a standalone USB audio interface that can be used with any DAW but lacks deep integration features like those found in PreSonus' ecosystem.
| Feature | PreSonus StudioLive 24R | Soundcraft Ui24R |
| --- | --- | --- |
| Channels | 24 | 24 |
| Preamps | 24 | 20 |
| Phantom Power | Yes | Yes |
| EQ | 4-band parametric EQ | 4-band parametric EQ |
| Compressor | Yes | Yes |
| Effects | 4 internal effects buses | 2 internal effects buses |
| USB Recording | Yes | Yes |
| Bluetooth | No | Yes |
| Wi-Fi | Optional (not built-in) | Built-in |
| Remote Control | UC Surface software (iOS, Android, Mac, Windows) | HTML5 browser-based (iOS, Android, Mac, Windows) |
| Aux Sends | 10 | 8 |
| Subgroups | 4 | None |
| Expandable | Yes, with AVB networking | No |
| Price | Check on Retailer | Check on Retailer |
What You Need To Know About PreSonus StudioLive 24R
As someone who has worked with various mixers in my time, I was pleasantly surprised with the PreSonus StudioLive 24R.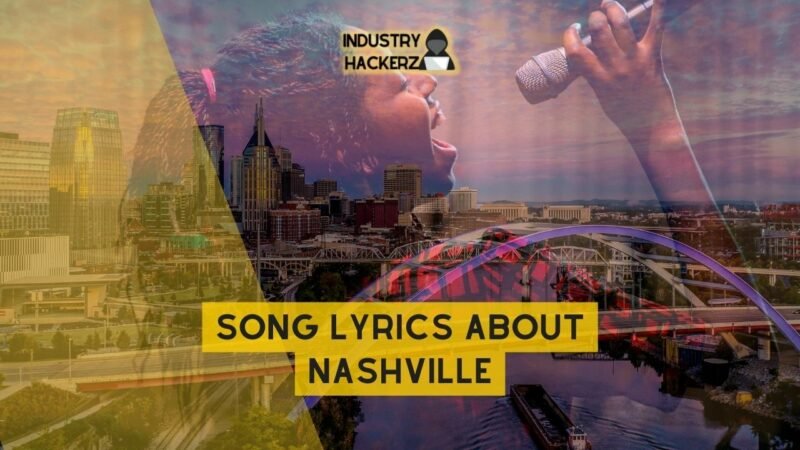 You Should Read This Next!
Having spent some time working with it, I'm happy to share my thoughts and experiences to help you decide if it's the right choice for you.
Sound Quality
First off, the sound quality on this mixer is impressive. The StudioLive 24R has fully recallable XMAX preamps, which provide clean and clear audio.
I found that when comparing it to other mixers in its price range, the PreSonus offered a more natural sound, which allowed for better mixing of instruments and vocals.
Features
The StudioLive 24R has a variety of features that make it an excellent option for both live performances and studio work.
With 24 input channels, there's plenty of space for all your instruments and microphones.
It also offers flexible routing options through its AUX outputs and AVB networking capabilities. This ensures that your signal gets where it needs to go without any hiccups.
One thing I really appreciate about this mixer is its ability to act as a standalone mixer or as part of a larger setup using AVB networking.
This means that if you're just starting out and need a smaller system, you can still benefit from the fantastic features of the StudioLive 24R without feeling overwhelmed.
My favorite feature by far is its seamless integration with PreSonus' UC Surface control software.
This allowed me to control my mixes remotely via my tablet or computer – very helpful during live performances!
Usability
When working with any new gear, there's always an adjustment period where you're learning how everything works together.
With the PreSonus StudioLive 24R, this learning curve was minimal – the mixer is incredibly user-friendly. The interface is intuitive, and the scribble strips on each channel made it easy to keep track of everything.
The Downsides
Now, let's talk about some drawbacks I experienced with the StudioLive 24R. One issue I noticed is that its build quality isn't as rugged as other mixers in its price range.
While it held up well during my use, I can imagine that it may be prone to damage if not handled carefully – especially during transportation.
The onboard effects (like EQ and compression) are pretty basic compared to some other options on the market.
While they're usable, you may find yourself wanting something more advanced if you're doing a lot of professional studio work or have very specific live performance requirements.
Finally, while the UC Surface control software integration was fantastic most of the time, there were a few instances where connectivity lagged slightly.
It wasn't a huge issue for me, but could be problematic for some users in certain situations.
Overall Verdict
Despite its minor shortcomings, I believe that the PreSonus StudioLive 24R offers great value for its price point.
With excellent sound quality and a range of versatile features like AVB networking and remote control via UC Surface, it's definitely worth considering if you're in need of a new mixer – just make sure you treat it gently!
What You Need To Know About Soundcraft Ui24R
Let me tell you about my experience with the Soundcraft Ui24R.
This versatile digital mixer has been a game-changer for my setup, but I've also encountered some issues along the way. I'll go over the pros and cons to help you make an informed decision.
Sound Quality
First off, the sound quality is fantastic. The 20 Studer-designed preamps deliver a clear and transparent sound that rivals high-end analog desks.
The on-board effects are impressive too, with Lexicon reverbs, dbx compressors, and Digitech amp modeling available for guitarists.
User Interface & Wireless Control
One of the most significant selling points of this device is its wireless control capabilities through its built-in Wi-Fi router.
It allows you to tweak your mix from anywhere in the room using a smartphone or tablet by simply connecting to its network.
The User Interface (UI) has been genuinely intuitive and easy to navigate once I got used to it.
However, I've experienced occasional latency issues with the wireless connection which could be frustrating during live performances.
Connecting via Ethernet or using a dedicated external Wi-Fi router may solve this issue.
Inputs & Outputs
The Ui24R hosts a generous number of inputs and outputs, including 10 XLR combo inputs, 10 XLR inputs (20 total), 2 RCA inputs, 2 USB playback ports, and even an HDMI output for an external display.
There's also USB multi-track recording directly onto a hard drive which simplifies recording sessions significantly.
Dual-Path Multi-track Recording
This feature lets you record both your live mix as well as each individual track separately for later editing - all without needing a standalone recorder or computer connected!
This was one of my favorite aspects when it came time to record live performances or work on various projects.
Software Compatibility
One downside I faced was the Soundcraft Ui24R's limited compatibility with certain DAW (Digital Audio Workstation) software.
The mixer uses HUI protocol, which is not supported by all DAWs. I had to spend some time researching and trying different solutions to make my setup work as intended.
In conclusion, I think the Soundcraft Ui24R is an excellent digital mixer for anyone looking for a versatile and reliable device packed with fantastic features.
The sound quality and multi-track recording capabilities alone are worth considering it as a strong contender in your search.
Just keep in mind the potential latency issues, Wi-Fi connectivity, and software compatibility concerns that may come up during use depending on your specific needs.
Who The PreSonus StudioLive 24R Is For & Why You Might Choose It Over The Soundcraft Ui24R
The PreSonus StudioLive 24R is a versatile and powerful digital mixer, designed for musicians, studio engineers, and live sound professionals.
It is suitable for those seeking a reliable and high-quality mixing solution with the following features:
Fat Channel Processing: This unique feature offers vintage EQ and compressor models on every input channel, providing professional sound shaping capabilities.
Mixing Flexibility: With its 24 input channels and 12 mix outputs, the StudioLive 24R is ideal for handling a wide range of mixing scenarios.
Digital Patching: The ability to route any signal to any destination simplifies setup and enhances customization.
Avaudi Nettworking Technology:This allows seamless integration into an AVB audio network with other compatible devices, making it suitable for larger or more complex setups.
Why choose PreSonus StudioLive 24R over Soundcraft Ui24R?
While both mixers offer impressive features and capabilities, there are some reasons you might gravitate toward the PreSonus StudioLive 24R instead of the Soundcraft Ui24R:
User Interface: The PreSonus StudioLive series features UC Surface touch control software that delivers an intuitive user interface. This allows users to easily navigate through different settings and functions on their preferred device (i.e., computer or tablet).
Vintage-style Processing: The Fat Channel processing provides users with options for classic EQs and compressors modeled after iconic analog outboard gear, delivering a vintage sound experience that the Soundcraft Ui24R does not offer.
AVB Networking: PreSonus StudioLive 24R utilizes the AVB (Audio Video Bridging) networking standard for high-quality, low-latency audio distribution. This feature allows you to create a larger audio network by connecting multiple StudioLive mixers and other AVB-equipped devices seamlessly.
Expandability: The PreSonus ecosystem of products includes a range of expandable options designed to work in harmony with your mixer.
These include stage boxes, personal monitoring systems, and digital snakes, making it easier for you to build and expand your setup as needed.
If you are looking for a digital mixer offering an intuitive interface, vintage-style processing capabilities, seamless audio networking options, and expandability within the PreSonus ecosystem of products than PreSonus StudioLive 24R is an ideal choice over Soundcraft Ui24R.
Who The Soundcraft Ui24R Is For & Why You Might Choose It Over The PreSonus StudioLive 24R
The Soundcraft Ui24R is a versatile and powerful digital mixing system, perfect for musicians, audio engineers, and venues that are looking for the ultimate control of their sound.
Its 24 channels allow for seamless blending of audio sources, while its advanced features make it a top choice for professionals across the world.
Who is Soundcraft Ui24R For?
The Soundcraft Ui24R is an ideal solution for:
Live Performances: Bands and solo musicians performing in small to medium-size venues can benefit from its extensive input/output options and powerful processing capabilities.
Venue Owners: Bars, clubs, and other establishments hosting live events can offer professional-grade sound control to their performers with the Ui24R.
Audio Engineers: Professionals responsible for ensuring impeccable audio quality at live events will appreciate the level of control offered by this mixer.
Houses of Worship: Churches and religious organizations can utilize its feature set to ensure top-quality sound during services.
Theater Productions: Theaters can take advantage of its capabilities to ensure audience members enjoy immersive audio experiences during performances.
Why Choose Soundcraft Ui24R Over PreSonus StudioLive 24R?
Some reasons why somebody might choose the Soundcraft Ui24R over the PreSonus StudioLive 24R include:
Built-in Wi-Fi Router:The integrated Wi-Fi router allows users to wirelessly control their mixer through any device with a web browser. This eliminates the need for additional networking equipment or software, making setup quick and easy.
Flexible Remote Control: The Ui24R is designed for remote operation from smartphones, tablets, or laptops. This simplifies sound check processes and allows engineers to mix from different locations within the venue.
Dual-path Multi-track Recording: The Soundcraft mixer provides the ability to record all 22 inputs and the main LR mix simultaneously, which can be beneficial for post-production purposes. This feature enables users to create a multi-track recording without any additional hardware or software.
Powerful Processors: The Ui24R features renowned Lexicon effects engines and dbx signal processing. These high-quality effects ensure superior audio quality during live performances and recordings.
User-friendly Interface: Its comprehensive interface allows users of all levels to access its powerful features easily while also offering professional engineers more in-depth control over their mixes.
In conclusion, the Soundcraft Ui24R offers an attractive package for those seeking a versatile digital mixing system with extensive routing capabilities and professional-grade sound quality.
With its built-in Wi-Fi router, flexible remote control options, powerful processing engines, comprehensive mixing features, and user-friendly interface, it presents itself as an appealing choice over competitors like PreSonus StudioLive 24R.
Buyer's Guide: Important Things To Consider & Look Out For When Buying A Mixer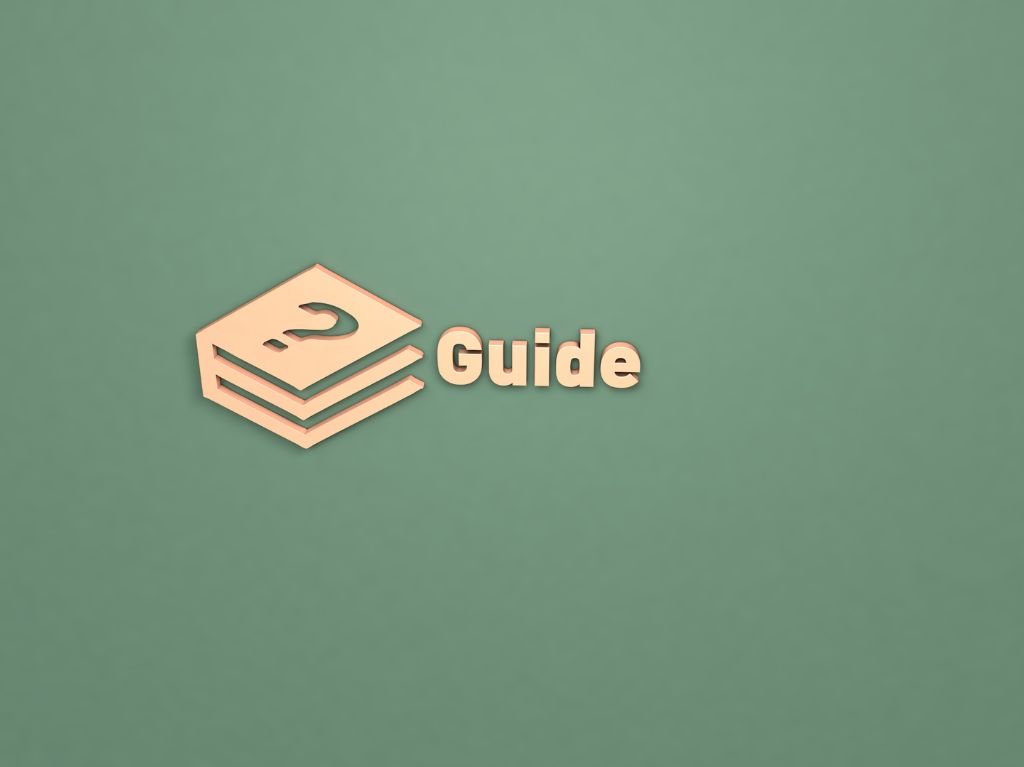 1. Break Up with Analog, Swipe Right for a Digital Audio Mixer
Gone are the days where analog mixers held sway over the audio universe.
In this modern urban age, it's time to embrace the digital revolution and tap into its potential like Kanye West embracing Auto-Tune.
2. Channel Surfing: More Channels Than Your Cable Box
A good mixer is like a great TV show; you need enough channels to keep everyone entertained without overstuffing the plotlines (looking at you, Game of Thrones).
Is your band as massive as Arcade Fire? You may need a Presonus StudioLive 24R, boasting 24 channels and as many gigabytes of recording space.
Are your mixing needs minimal like Billie Eilish? A smaller digital mixer might satisfy your setup.
3. Stop Being an Interface Snob! Embrace Integration
The right connections matter when networking at industry parties and with your audio equipment too!
Make sure your prospective life-mixer has the right audio interface.
USB or Thunderbolt-connected mixers easily come together with computers whilst others require additional hardware (a cabling conundrum). Consider spending on compatibility!
A Table for Two... or Ten:
+------------------+-----------------------+---------------+
|       Model      |    Interface Type     | Channel Count |
+------------------+-----------------------+---------------+
| PreSonus 24R     | AVB Ethernet          |      24       |
| Soundcraft Ui24R | USB-B / Built-in WiFi |      24       |
| Mackie DL32S     | Lightning / Wireless  |      32       |
| Behringer X32    | USB                   |      40       |
+------------------+-----------------------+---------------+
4. Don't Mix & Mingle, Master Remote Control
Everyone loves a remote control; kicking your feet up while controlling everything from afar (like the puppet-master you always knew you could become).
The ability to control your mix from a distance can be clutch, replacing the pasodoble of front-of-house soundchecks with the two-step of adjustments on your tablet.
5. Be Scene-stealing: Scenes and Presets are Your Friends
"You had me at 'hello'"? More like "You had me at saving my favorite mixes". Scenes and presets in digital mixers are an absolute life-saver for live shows and rehearsals.
With Soundcraft Ui24R's seamless scene recall, it's easier than ever to switch between different song arrangements, soundcheck settings or gigs.
6. Effects: Don't Let Your Sound Fizzle Out Like a Cheesy Party Trick
A well-equipped digital mixer should have more effects than Hans Zimmer's sample library!
Some offer integrated DSPs for EQs, compression, reverb and delay while others provide plug-ins for DAW integration.
7. Time to Get Nerdy: Networking Capabilities Unlocked!
No one wants a slow Wi-Fi connection when binge-watching their favorite shows; likewise with mixing consoles for wireless remote-control capabilities.
High-speed networking options such as Dante or AVB offer low-latency communication between devices – essential for flawless live performances!
Tier One Networking:
Dante: Quick gigabit Ethernet connection, wide compatibility.
AVB: Open standard, native to many devices (like PreSonus StudioLive).
Ravenna: Low-latency and high audio quality.
8. Live Sound Reinforcement: Because No One Wants Another "Ashlee Simpson Incident"
A digital mixer fit for a sultan should be able to handle live sound reinforcement.
With built-in multitrack recording and playback capabilities, your mixer becomes the ultimate tool for live music production. Save your clients from any embarrassing lip-sync fiascos!
9. Expand Your Horizons with a Networked Mixing Console
A networked mixing console, like an asset management portfolio, is diversified – allowing you to use it as both a digital mixer and stage box!
Kill two birds with one stone: remote mixing capabilities and multichannel audio transport without cluttering the stage!
10. Be Prepared: Don't Let Obsolescence Hold You Back
In this ever-evolving technological world, adaptability is vital! Pick your digital mixer carefully – one that can be easily updated or expanded as needs change ('cuz we all know they will).
Look for companies with great online communities or support systems like PreSonus' Studio One ecosystem.
Ponder these points when shopping around for the perfect digital audio mixer! May their echoes reverberate in halls of resounding success!
FAQs
What are the main differences between the PreSonus StudioLive 24R and Soundcraft Ui24R in terms of inputs and outputs?
The main differences between the PreSonus StudioLive 24R and Soundcraft Ui24R in terms of inputs and outputs are that the PreSonus StudioLive 24R has 26 inputs and 32 channels, while the Soundcraft Ui24R has 24 inputs. Both mixers have multiple outputs for flexible routing options.
How do recording capabilities differ between these two mixers?
The recording capabilities differ as the Soundcraft Ui24R can record directly to a thumb drive, while the PreSonus StudioLive 24R requires connecting to a computer or other recording device.
What connectivity options do both mixers offer for remote control
The connectivity options for remote control on both mixers include being able to be controlled remotely via Ethernet or built-in Wi-Fi,, allowing multiple devices to control the mixing process simultaneously.
In terms of audio quality, which mixer is better?
User reports indicate that both mixers offer excellent audio quality. The choice would depend on individual preferences and requirements rather than any significant difference in audio performance.
About Author
Lyrics
Please save some lyrics first.