You're ready to make a big purchase, but you're having trouble deciding between these two powerhouses, the Novation 61SL Mk3 and the Nektar Impact LX88+.
Trust me, I know how difficult that decision is... especially if you have no plans on whipping out that dreaded return postage label!
I've got you covered.
I've broken down the good, the bad and the ugly of these babies, so providing you have a clear idea of exactly what you plan on doing with it, you will have a clear idea on which one is best for you, by the end of this article.
Let get into it...
At A Glance:
Novation 61SL Mk3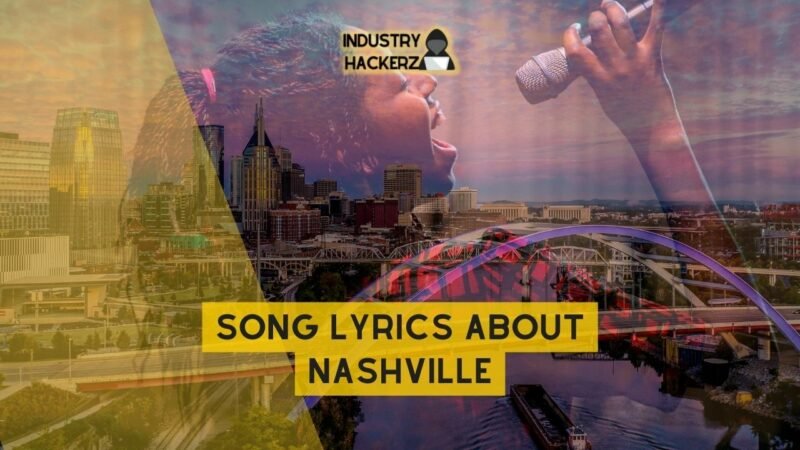 You Should Read This Next!
Nektar Impact LX88+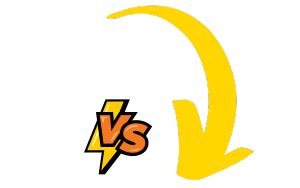 Key Differences Between The Novation 61SL Mk3 And The Nektar Impact LX88+
The main differences between Novation 61SL Mk3 and Nektar Impact LX88+ are:
The Novation 61SL MkIII is more of a premium product with a price point of $699 USD, compared to the noticeably cheaper Nektar Impact LX88+ which retails at $359 USD.
The Novation model features innovative automapping technology, LED backlit buttons, and navigation buttons along with more keys compared to some counterparts. These could be beneficial for users needing extensive control options.
On the other hand, Nektar Impact LX88+ stands out for its optimized velocity-sensitive keys and additional hardware controls. It also has an input/connector for a sustain pedal and a MIDI-Out port, which might be particularly useful for musicians requiring such functionalities.
As of June 14th 2023, experts in the field showed a slight preference towards the Nektar model.
Both devices integrate extensively with DAWs (Digital Audio Workstations), offering comprehensive control features that can streamline music production processes.
However, neither keyboard is particularly quiet due to their plastic key construction - some users have reported slightly more noise from the Nektar Impact LX88+.
In conclusion, both models represent high-quality options within their respective price ranges; thus the final decision should depend on individual preferences and specific music production needs.
| Specifications | Novation 61SL Mk3 | Nektar Impact LX88+ |
| --- | --- | --- |
| Type | MIDI Controller | MIDI Controller |
| Number of Keys | 61 | 88 |
| Key Action | Semi-weighted | Semi-weighted |
| Aftertouch | Yes | No |
| Pads | 16 | 8 |
| Faders | 8 | 9 |
| Rotary Encoders | 8 | 8 |
| Transport Controls | Yes | Yes |
| MIDI I/O | In/Out/USB | USB |
| USB Powered | Yes | Yes |
| Software Included | Ableton Live Lite, Novation Bass Station and V-Station virtual instruments and over 1GB of Loopmasters samples | Nektar DAW Integration software |
Please note, the specifications may vary depending on the specific model and manufacturer's updates. Always check with the official product website or retailer for the most accurate information.
What You Need To Know About Novation 61SL Mk3
The Novation 61SL Mk3 is a dynamite product for any music lover. It's the perfect tool to bring MIDI hardware and CV/Gate synth toys together. With this controller, you can easily link up your other gear with your digital audio workstation (DAW). That's a fancy term for your computer music-making software.
One cool feature of the Novation 61SL Mk3 is that it's the perfect partner for Ableton Live, a popular program for making tunes. The controller and the software work in harmony, making it simple to create your masterpiece.
This amazing piece of kit also comes with an internal 8-track pattern-based sequencer. What does that mean? Well, imagine being able to write eight different parts of a song - maybe drums, bass, piano, and so on - and then bring them all together seamlessly. The Novation 61SL Mk3 lets you do just that!
And let's not forget about its single routable clock system! It's an essential function that helps keep everything in sync while you're jamming out.
But guess what? Novation now offers a whopping 3-Year Warranty on the 61SL Mk3 as well as all their other products! That means if something goes wrong with your controller within three years of buying it – they've got you covered.
Eager to know more? Check out all the details by visiting Novation's official page here.
My 1 Month Review Of The Novation 61SL Mk3
Initial Impressions
From the first time I unboxed the Novation 61SL Mk3, I could tell that this was a serious piece of kit. It initially felt a bit overwhelming with all its knobs, pads and sliders but after spending some quality time getting to know it better, I can now say that it's one of the best MIDI controllers I've ever used.
Design and Build Quality
One of my favorite things about the Novation 61SL Mk3 is its sleek design combined with robust build quality. The semi-weighted keys have a nice feel, they're responsive and fun to play. All the faders, knobs, and touch-sensitive pads feel solid - like they're built to last.
User Interface/Usability
The user interface on this beast is nothing short of amazing.
• It lets me control my DAW (digital audio workstation) directly from the controller itself
• There's an onboard eight-track sequencer which helps me sketch ideas quickly
• The color-coded backlit pads are not just pretty but also useful for understanding different controls easily.
The ease of use makes me want to play more and experiment more often than before. Everything about this controller is intuitive and user-friendly making music production much more fun.
Performance Capability
Over a month of using this baby daily in my home studio, I must say it never faltered once. The integration with Ableton Live was seamless which made recording sessions smoother than ever before. Whether you're tweaking your mix or laying down a synth line, this controller just performs.
Bang for Buck
Let's talk about value for money here because trust me, it matters! Is it worth every penny? In my experience - absolutely yes! Whilst not exactly budget-friendly for some, once you factor in everything you're getting: the build quality, the performance capability, plus all those features - it quickly becomes apparent that this is indeed a value-for-money investment.
To wrap up – over a month into using the Novation 61SL MkIII,I can confidently say that I am thoroughly impressed by its capabilities as not just a MIDI keyboard but also as your complete music production hub.
What You Need To Know About Nektar Impact LX88+
The Nektar Impact LX88+ is an awesome high-end MIDI controller keyboard that's great for musicians like performers and producers. What's cool about it? It has 88 full-size keys that feel semi-weighty, just like a real piano. Plus, the keys respond to how hard you play them, which is super fun for making your musical ideas come alive.
In addition to the keys, the LX88+ comes with 8 light-up drum pads that are extremely sensitive. This means they respond even to very gentle touches, letting you make your beats exactly how you want them. And that's not all - there are also 9 sliders and 8 knobs for controlling volume and sound effects.
To make things even better, this keyboard has buttons for moving around in your songs - there's even a pitch-bend lever and buttons for adjusting octave or transposing notes! Do you use a sustain pedal? Great news - there's a plug-in place just for it!
What really takes this MIDI keyboard to another level is its integration with many of the most popular music-making software (DAWs). Whether it be tweaking instrument sounds or mixing tracks together, this keyboard lets you do it right from the hardware!
Also awesome is its MIDI functionality - in simple words; it can work with all kinds of music software that support MIDI.
Is your computer a Mac or PC? Or maybe do you prefer making music on an iPad? No worries! The LX88+ works well with all three thanks to its Mac, PC, and iOS compatibility.
When buying this keyboard, they also gift you Bigwig Studio 8-track DAW as well as some sound content package – pretty cool stuff if are starting out or looking at exploring new tools.
Want more details? Visit the official Nektar Impact LX88+ page to learn more about what this amazing MIDI controller keyboard can do!
My 1 Month Review Of The Nektar Impact LX88+
First Impressions
When I first got my hands on the Nektar Impact LX88+, it was like love at first sight. The sleek, professional look of the keyboard immediately caught my eye, and when I touched the keys for the first time - wow! The feel is just incredible!
The Keys
Being a professional musician, having a good keyboard is a must. But this isn't just good - it's phenomenal. 88-touch sensitive keys with medium tension that respond beautifully to your touch gives you that real piano feel. After spending serious hours playing this keyboard daily for a month, I can confidently say that the quality of these keys are top-notch.
Controls and Integration
One feature that stands out about this controller is its seamless midi integration with any DAW. Whether you're using Pro Tools, Logic Pro or Ableton Live like me, mapping controls has never been easier. It's great not to have to pause in the middle of a creative flow to figure out technical stuff.

• Seamless DAW Integration
• 9 faders and 8 pots
• Transport Controls
Playability and Performance
As a performer, responsiveness matters - and boy does this thing deliver! Whether you're playing softly or hammering those keys hard for intense passages, every nuance is captured perfectly without any lag.
This keyboard has truly become an extension of myself.
Portability & Build Quality
Despite its size (it's an 88-key controller), it's surprisingly portable and lightweight which makes gigging hassle-free. This doesn't compromise its build quality though - this beast feels sturdy as heck and built to last.
So yes, one month in with my Nektar Impact LX88+ and I'm still as smitten as day one. From its unbeatable playability to how it integrates seamlessly with my setup – every point has truly impressed.
So here's my advice: If you're looking for something more from your Midi Controller – something that understands your needs as an artist – go ahead give Nektar Impact LX88+ a whirl! You won't be disappointed!
Who The Novation 61SL Mk3 Is For & Why You Might Choose It Over The Nektar Impact LX88+
Who is Novation 61SL Mk3 For?
The Novation 61SL Mk3 is designed for the advanced musician or producer looking for a versatile MIDI keyboard controller to bridge the gap between hardware and software. If you appreciate the following features, this could be the right choice for you:
• A higher key count compared to other models
• Innovative automapping technology
• Backlit LED buttons and navigation buttons
Why Choose Novation 61SL Mk3 Over Nektar Impact LX88+?
You may opt for the Novation 61SL Mk3 over Nektar Impact LX88+ based on several compelling reasons:
Budget:
While more expensive at $699, people who are willing to invest in a premium device might prefer it over its cheaper counterpart, which retails at $359.
Silent Operation:
Neither device is considered particularly silent due to their plastic key construction. However, some users report slightly more noise from the Nektar Impact LX88+. Thus, if quiet operation is a priority you might lean towards Novation 61SL Mk3.
Diverse Controls:
Novation 61SL MkIII provides more keys and diverse control options, especially appealing if this matches your specific music production needs.
However, it's important to note that both models offer extensive DAW integration - streamlining your music production process through comprehensive control features. Therefore, preference should depend on individual needs and budget constraints.
Who The Nektar Impact LX88+ Is For & Why You Might Choose It Over The Novation 61SL Mk3
Who is the Nektar Impact LX88+ for?
The Nektar Impact LX88+ is a MIDI keyboard controller designed for musicians and producers who value optimized velocity-sensitive keys and additional hardware controls. Those with a more constrained budget might also gravitate towards the LX88+, as its retail price is significantly lower than that of the Novation 61SL MkIII.
Why buy Nektar Impact LX88+ over Novation 61SL MkIII?
- Price: Retailing at $359 USD, the Nektar Impact LX88+ offers considerable savings over the Novation 61SL Mk3, which sells for a premium price of $699 USD.
- Optimized Velocity-Sensitive Keys: The keyboard on this model has been constructed to respond sensitively to touch, providing an enhanced playing experience.
- Additional Hardware Controls: Unlike its counterpart, this model features more hardware controls that can be invaluable for certain users.
- Sustain Pedal Input & MIDI-Out Port: These inclusions add flexibility to your setup and increase its functionality.
However, those needing a quieter keyboard may find that the plastic key construction of the Nektar Impact LX88+ produces slightly more noise than its counterpart.
In terms of expert opinions - there was a notable preference towards Nektar Impact LX88+ as of June 14th 2023. However, it's important to note that both models are well-regarded within their respective price brackets and offer extensive DAW integration. The final decision will largely depend on individual needs and preferences.
If the Novation 61SL Mk3 and Nektar Impact LX88+ don't quite meet your needs, don't worry! I have some other posts comparing similar products that you might find helpful.
You might want to check out my comparison of the Novation 61SL Mk3 vs Akai Fire for a look at how these two controllers stack up.
Or, you could take a look at my post on the Native Instruments Komplete Kontrol S61 vs Arturia KeyStep Pro if you're interested in exploring more options.
I've also compared the Native Instruments Komplete Kontrol S61 vs Nektar Impact LX88+ as well as the Native Instruments Komplete Kontrol S61 vs Akai Fire.
There's plenty of information in these posts to help you make an informed decision about which product is best for you.
FAQs
What is the significance of automapping technology in the Novation 61SL MkIII?
Automapping technology in the Novation 61SL MkIII is a significant feature that enhances its versatility and usability. This innovative feature automatically maps the MIDI keyboard's controls to various software functions on your computer. Therefore, it saves time for musicians who usually have to manually assign different parameters, allowing them to focus more on music creation and performance.
How does the price difference between Novation 61SL MkIII and Nektar Impact LX88+ reflect their features?
The Nektar Impact LX88+ comes at a significantly lower price than Novation 61SL MkIII, reflecting differences in their features. While both are advanced MIDI keyboards, they are designed with different user needs in mind. The higher-priced Novation model boasts of more keys and innovative automapping technology that might appeal to professionals or seasoned players looking for extensive capabilities. On the other hand, Nektar Impact LX88+ offers optimized velocity-sensitive keys and additional hardware controls at a relatively affordable price, making it more suitable for beginners or those limited by budget constraints.
In what ways do both models enhance DAW integration? And how could this benefit users?
Both Nektar Impact LX88+ and Novation 61SL MkIII offer extensive DAW (Digital Audio Workstation) integration which helps streamline music production processes by offering comprehensive control features directly from these keyboards. This means users can manipulate software functions without constantly switching between hardware and software interfaces - leading to smoother workflows, improved productivity, less distraction during performances as well as enabling intuitive live performances using various DAWs.
Apart from noise levels what other aspects should be considered when choosing between these two keyboards?
Apart from noise levels due to key construction material – an aspect that depends on personal tolerance – potential buyers should consider factors such as total key count (the Novation 61SL MkIII has more keys), specific need for additional hardware controls (which are better offered byNektar Impact LX88+). Also important is availability of specialised features like automapping technology offered by Novation keyboard which could influence not just individual user preference but also impact workflow efficiency during music production or live performance sessions.
Buyer's Guide: Important Things To Consider & Look Out For When Buying A Midi Keyboard
1. Identify your Musical Goals
It's important to start by understanding what you aim to achieve with your new MIDI controller. Whether you're an entry-level enthusiast or a seasoned pro in music production, identifying your needs will help narrow down the myriad options available online. Maybe you're a fan of the Novation 61SL Mk3 because of its deep integration capability with Ableton Live, or perhaps the Nektar Impact LX88+ has caught your eyes for its exceptional DAW control features.
2. Check out the Key Count and Size
In order to get the right balance between portability and playability, it is crucial to consider both key count and size when buying a MIDI keyboard online. Typically, these controllers come in 25, 49, 61 or even 88 keys which mimic traditional pianos like the Nektar Impact LX88+. It's also worth paying attention to whether they are full-size keys or mini ones - take note though that smaller isn't always better! A keyword here is "velocity-sensitive keys", a spec which indicates how responsive this musical device is.
3. Explore Aftertouch Functionality
Often overlooked but incredibly useful during music production, aftertouch functionality enables dynamic control over synthesizer sounds after initially striking the keys. This ultimately yields more expressive performances - imagine bending pitch or modulating sound just by applying pressure on held notes!
4. Dive into Assignable Controls
Assignable controls are key for personalizing your MIDI keyboard in line with your unique creative process. Controllers like Novation 61SL Mk3 offer numerous knobs, faders and pads that can be assigned specific functions for dynamic control during performances or sequencing sessions.
5. Don't Forget USB Connectivity
Pay close attention to whether any prospective keyboards feature MIDI compatibility via USB connectivity. This has become an industry standard and affects how easily you can connect your equipment directly to computers or other hardware devices without needing an extra MIDI interface.
6. Consider DAW Control Compatibility
A good MIDI controller should ideally sync well with any Digital Audio Workstation (DAW). This compatibility allows users easy access and manipulation of various digital audio files through their keyboard – effectively turning it into an all-encompassing music production hub!
7.Hunt for Performance Control Surfaces
Investing in a board that doubles as a robust midi performance control surface could be invaluable.This means it integrates buttons, knobs and sliders - anything that allows direct manipulation of software functions beyond just playing notes.
For instance,the Novation 61SL MkIII not only acts as a customary MIDI controller but also boasts performance-ready pads making it perfect for live shows!
Remember: variety does breed more creative possibilities!
Ultimately,the best advice when shopping online is never rush - research thoroughly.Choose versatility over bells n' whistles,and always think long term.You want this investment not only satisfy current needs,but carry you into future journeys through sound!
About Author
Lyrics
Please save some lyrics first.