You're ready to make a big purchase, but you're having trouble deciding between these two powerhouses, the Novation 61SL Mk3 and the Native Instruments Komplete Kontrol S61.
Trust me, I know how difficult that decision is... especially if you have no plans on whipping out that dreaded return postage label!
I've got you covered.
I've broken down the good, the bad and the ugly of these babies, so providing you have a clear idea of exactly what you plan on doing with it, you will have a clear idea on which one is best for you, by the end of this article.
Let get into it...
At A Glance:
Novation 61SL Mk3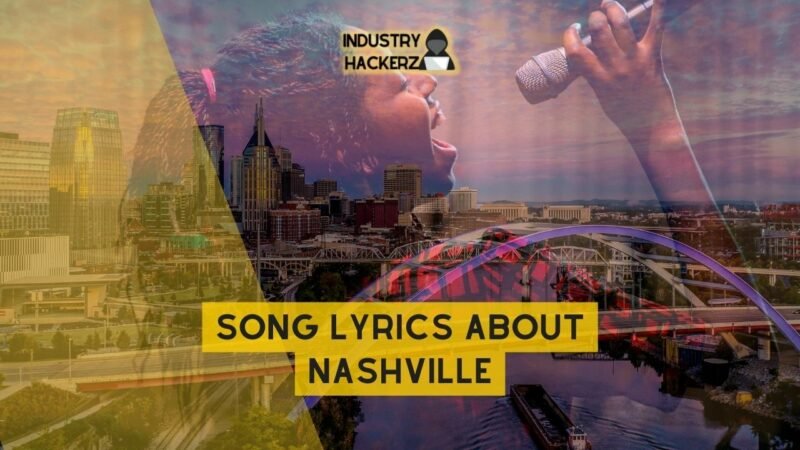 You Should Read This Next!
Native Instruments Komplete Kontrol S61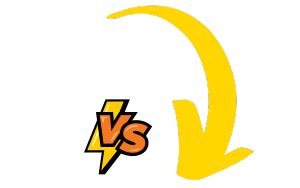 Key Differences Between The Novation 61SL Mk3 And The Native Instruments Komplete Kontrol S61
The main differences between Novation 61SL Mk3 and Native Instruments Komplete Kontrol S61 are based on the controller's unique features, specific user requirements, and software preferences.
The Novation 61SL Mk3 is highly commended for its extensive control options, particularly its ability to control displays. This capacity makes it extremely useful when utilized as a second controller.
One of the standout features of the Novation SL 61 mkIII is its inclusion of a sequencer that allows it to function as an all-sequencing hub for various music-making tools, regardless if you're using a computer or not. It's also worth noting that this keyboard seems to have good compatibility with Ableton Live software.
In contrast, the Native Instruments Komplete Kontrol S61 MK2 is lauded for functioning seamlessly with NI Komplete software, making it an optimal choice for users of this program.
Users have also reported solid performance by this keyboard in handling hardware synths. However, determining which keyboard handles better - the SL Mk3 or the Kontrol S61 MK2 - seems largely down to individual preference.
User feedback suggests that while they prefer using the Kontrol S61 MK2 in a studio setting due to its integration with NI software, they found the Novation to be more suited for live performances because of its additional controls.
Both keyboards fall within similar price ranges however exact costs may fluctuate depending on location and supplier.
When considering either one of these options:
Reflect on how you plan on using the keyboard (for live performances or studio work)
Determine what software you frequently use (Ableton Live vs NI Komplete)
Consider what types of controls are most important to you (such as display control)

These considerations will assist you in narrowing down your decision between these two comprehensive choices.

| Specifications | Novation 61SL Mk3 | Native Instruments Komplete Kontrol S61 |
| --- | --- | --- |
| Number of Keys | 61 | 61 |
| Type of Keys | Semi-weighted | Fatar keybed, Semi-weighted |
| Aftertouch | Yes | Yes |
| Encoders/Pots | 8 | 8 |
| Faders | 8 | None |
| USB | 1 x Type B | 1 x Type B |
| MIDI I/O | In/Out/USB | In/Out/USB |
| Software | Ableton Live Lite, Novation Bass Station, Loopmasters Samples | Komplete Kontrol, Maschine Essentials, Komplete Instruments and Effects |
| Power Supply | 12V DC power supply (included) | USB bus power / 15V DC power supply (included) |
What You Need To Know About Novation 61SL Mk3
The Novation 61SL Mk3 is your one-stop solution if you're looking to bring MIDI hardware and CV/Gate synths together. If you're a fan of Ableton Live music-making software, this device is a perfect controller for it. You can easily connect and control your DAW (Digital Audio Workstation) with this unit.
With the Novation 61SL Mk3, your music production process becomes simplified yet powerful. It's got an internal 8-track pattern-based sequencer making it easy to create and layer patterns in your music.
One of its standout features is the single routable clock for the entire system which ensures all your devices stay in sync.
Novation is known for its quality, and they now offer a 3-Year Warranty on this MIDI keyboard controller, as well as all their other products. This means you're covered if anything goes wrong!
For more detailed information about the Novation 61SL Mk3, visit their official page. This tool is a great asset for any musician or producer looking to upgrade their set-up!
My 1 Month Review Of The Novation 61SL Mk3
I finally got my hands on the Novation 61SL Mk3, and after a month of giving it a good run, I'm pretty impressed with the functionality and features this MIDI controller has to offer.
First Impressions
Right out of the box, the first thing that caught my eye was its sleek design. It's not just the layout of the controls that's well thought out, but also the aesthetics. It has a tasteful blend of retro and modern elements that makes it stand out.
The build quality is sturdy – it feels robust without being excessively heavy. The keys are semi-weighted which is just perfect for someone like me who enjoys dynamics in their performance.
Setup and Usability
Getting everything up and running was almost plug-and-play. The setup process was pretty straightforward with Clear instructions in the manual.
Once connected, I found navigating through parameters to be quite intuitive. One feature I really appreciate is its grid-based sequencer – visualizing chord progressions and sequences is so much easier!
Although there's a bit of a learning curve for mastering all functions, thanks to their online tutorials, things became simpler quickly.
Innovation at Its Best
This beauty doesn't come without surprises! The DAW integration feature blew my mind – I could control Logic Pro X right from Novation 61SL Mk3 without having to switch between devices!
And don't even get me started on how precisely responsive these knobs are - such fun tweaking sounds on-the-go.
The Wish List...
While this MIDI controller ticks many boxes, there's always room for improvement. A dedicated master volume knob would've been great as adjusting volume can be a bit complex at times.
Also, some users might find having more customization options useful.
In summary,
Sleek design & quality build
Intuitive navigation & exceptional features like DAW integration
Precision control with knobs
Semi-weighted keys adding dynamics to performance
A few improvements could still be done; primarily ease of volume adjustments.
Conclusion
Overall, my experience using Novation 61SL Mk 3 has been exhilarating! It's packed with powerful features and accessibility options while also offering an ergonomic design which allows you to focus entirely on your music.
For anyone looking for a no-compromise MIDI controller that offers flexibility along with professional-grade controls: give Novation 61SL Mk 2 some serious consideration!
What You Need To Know About Native Instruments Komplete Kontrol S61
The Native Instruments Komplete Kontrol S61 is a smart keyboard controller that works with all your virtual instruments. It comes equipped with 61 semi-weighted keys featuring pro-grade Fatar keybeds, which are known for their top-notch quality and aftertouch - the ability to add expression to your music by pressing down on the keys after the initial hit.
This keyboard also includes ergonomic pitch and mod wheels, as well as a touch strip for added control over the sound's expression. This feature gives you more freedom to bring your music to life in unique ways.
Another great feature is its pre-mapped control of KOMPLETE instruments and hundreds of Native Kontrol Standard (NKS) instruments from top manufacturers. This means you can plug this keyboard controller into your computer and start playing these high-quality sounds right away without any complicated setup.
Moreover, it provides full VSTi support which allows for even more flexibility when working with software-based synthesizers. With regard to compatibility, this keyboard works seamlessly with macOS versions 10.12 through 10.14 (latest update). You'll need an Intel Core i5 processor and at least 4 GB RAM on your computer to get the best performance out of it.
For more information about this smart keyboard controller's full range of features and capabilities, check out its official page here.
My 1 Month Review Of The Native Instruments Komplete Kontrol S61
Initial Impressions
When I first set eyes on the Native Instruments Komplete Kontrol S61, I was quite impressed. I mean, the design is slick and modern. It just looks top-notch right out of the box.
The setup was pretty swift; within just a few minutes, it was ready to go. The included software bundle was a bonus too - lots of options to explore. If my initial impressions were anything to go by, I had a feeling this would be an exciting ride.
User Experience
After spending about a month with this controller keyboard, my enthusiasm hasn't faded in the least bit. Every session is still as thrilling as the first one - it's that good.
The keyboard action is fantastic - smooth and responsive with excellent touch sensitivity. Those semi-weighted Fatar keybeds make all the difference! In terms of hands-on control, this keyboard has surpassed my expectations.
Navigating around isn't overwhelming either because everything's well-labeled and intuitive. The twin high-res screens are especially handy when browsing sounds or tweaking parameters.
One feature that completely won me over is the NKS integration. This not only streamlines my workflow but also opens up endless creative possibilities within Native Instruments' vast ecosystem of instruments and effects.
However, like any other product, it's not all sunshine and roses...
Minor Grievances
While I generally love most things about the Komplete Kontrol S61, there are aspects that could use some improvement.
First off, there's no aftertouch for additional modulation which can be disappointing for some users needing that added expressivity in their performance.
Secondly, although its large footprint gives it an impressive presence in my studio and allows enough space for all its features to breathe comfortably; let's just say if you're short on desk space, you might have to do some rearranging!
And finally – while it does work with non-NKS compatible plugins – integration isn't as seamless compared with NKS compatible ones; this does limit its universality slightly but understandably so given its design intent.
Final Verdict
Looking back at my month-long experience with the Native Instruments Komplete Kontrol S61: Yes there are few minor drawbacks but overall? It's been one hell of a ride! This isn't just another MIDI controller; it's more like an inspirational instrument in itself.
Its stellar functionality combined with its sleek appearance makes it not only a pleasure to play but also eye candy for my home studio.
It truly lives up to its name by offering "Komplete" control over your music production process!
If you're serious about producing music, you'll find great value in investing in this piece of kit!
Who The Novation 61SL Mk3 Is For & Why You Might Choose It Over The Native Instruments Komplete Kontrol S61
Who is the Novation 61SL Mk3 for?
The Novation 61SL Mk3 will be a great pick for individuals who value extensive control options in their MIDI controller keyboards. This model comes with an ability to control displays, thus becoming indispensable when used as a secondary controller. If you're an Ableton Live user, this keyboard might just meet your needs due to its high functionality with this specific software.
Why prefer Novation 61SL Mk3 over Native Instruments Komplete Kontrol S61?
• Extensive Control Options: The Novation SL 61 mkIII boasts of wide-ranging control features, including display controls.
• Built-in Sequencer: With the Mk3's incorporated sequencer, it becomes an all-round sequencing hub for music production tools, even without a computer.
• Loved by Ableton Live Users: If your go-to software is Ableton Live, this keyboard's compatibility could be a bonus point.
• Ideal for Live Performances: Some users believe that the Novation outperforms when it comes to live gigs thanks to its added controls.
The Native Instruments Komplete Kontrol S61 and Studio Work
If you're more of a studio person and use Native Instruments' Komplete often, then perhaps the Komplete Kontrol S61 MK2, with its seamless integration with NI software, could be your perfect match. According to user feedback, it also handles hardware synths reasonably well.
Remember that both keyboards fall within similar price ranges. However, depending on location and supplier, exact prices may slightly vary. Therefore before making a purchase decision between these two potent choices; consider factors such as intended use (live performance or studio work), frequent software usage (Ableton Live vs NI Komplete), and what types of controls appeal most to you (like display control).
Who The Native Instruments Komplete Kontrol S61 Is For & Why You Might Choose It Over The Novation 61SL Mk3
Who is the Native Instruments Komplete Kontrol S61 for?
The Native Instruments Komplete Kontrol S61 is best suited for musicians and producers who rely heavily on NI Komplete software in their work. It's excellent integration with this software, makes it a seamless addition to any studio setup utilizing this platform.
Why might someone choose the Komplete Kontrol S61 over the Novation 61SL Mk3?
Here are a few reasons based on our research:
-Software Compatibility: If you're an avid user of NI Komplete, the Kontrol S61 MK2 integrates seamlessly with it, reducing workflow interruptions and enhancing productivity.
-Synth Handling: Users have suggested that this keyboard handles hardware synths quite well. However, exact preferences may vary between individuals.
-Focused on Studio Work: One user suggested that while they prefer the Kontrol S61 MK2 for studio work due to its integration with NI software, they find the Novation better suited for live performances due to its additional controls.
Before making your decision, be sure to take into account your intended use (studio or live), preferred software (Ableton Live vs NI Komplete), as well as which control features are most important to you.
If the Novation 61SL Mk3 and Native Instruments Komplete Kontrol S61 didn't quite hit the mark for you, don't worry! You might find what you're looking for in my other posts where I've compared similar products.
Here's a post comparing the Novation 61SL Mk3 and Arturia KeyStep Pro, another one on Novation 61SL Mk3 against Nektar Impact LX88+ and even a comparison between Novation 61SL Mk3 and Akai Fire.
If you have more interest in the Native Instruments side of things, check out how well it stands up against Arturia in this post: Native Instruments Komplete Kontrol S61 vs Arturia KeyStep Pro.
Each has its own pros and cons so it's worth checking them all out to find your perfect match.
FAQs
What makes the Novation 61SL Mk3 more suitable for live performances compared to the Kontrol S61 MK2?
The Novation 61SL Mk3 is often preferred for live performances due to its extensive control options. This includes the capability to control displays, which can be vital during a live show. Furthermore, it functions as an all-sequencing hub for music making tools, meaning it can operate without needing a computer - an advantage in a live setting where immediate adjustments and improvisations are often required.
Why is the Komplete Kontrol S61 MK2 favored for studio work?
The Komplete Kontrol S61 MK2 is favored in studio settings primarily because of its seamless integration with NI software such as Komplete. Such integration simplifies and streamlines workflow during production and recording sessions in a studio environment. Additionally, its ability to handle hardware synths well adds another level of functionality that can be beneficial in creating unique sounds while producing music.
How do user's preferences impact their choice between these two MIDI controller keyboards?
User preferences play a significant role when choosing between the Novation 61SL MkIII and Komplete Kontrol S61 MK2 MIDI controller keyboards. Some users might value seamless software integration offered by Komplete Kontrol S61 MK2, especially if they frequently utilize NI software like Komplete. On the other hand, others may prefer the extensive control options offered by Novation 61SL MkIII, finding them more suited to their needs especially if they perform live or use Ableton Live regularly.
Buyer's Guide: Important Things To Consider & Look Out For When Buying A Midi Keyboard
1. Defining Your Midi Keyboard Needs
Your journey to buy a MIDI keyboard online begins at midnight, in the solitude of your home studio, with the lucidity that only the calm of the night can bring. This is where you need to clearly understand what you're looking for. Ask yourself, what do I really need from my MIDI controller?
MIDI keyboards come with different types of keys and varying levels of control options. If you're just starting out in music production, a basic 25-key controller might suffice but if you're more advanced and require added flexibility and controls, going for a 49 or 61-key model might be worth considering.
2. Considering Software Compatibility
It is crucial to ensure your MIDI keyboard can integrate effectively with your preferred music software such as Ableton Live or Logic Pro X. This guarantees seamless DAW integration, allowing for smooth music production processes.
Search for a performance keyboard that promises easy configuration with these platforms as it will significantly enhance your workflow. It's always an advantage to find a product that provides automatic mapping of knobs and faders to features within your DAW.
3. Paying Attention to Advanced Functionality Features
When plumbing through online reviews and product descriptions, keep an eye out on specific features that guarantee advanced functionality. These might include programmable knobs, sliders or pads which are essential for synthesizer control.
You should also look out for midi keyboards equipped with aftertouch feature; this enables expressive playing by changing sounds based on pressure applied on keys after they are initially pressed down.
4. Evaluating Portability
Today's mobile producer often requires something more compact yet powerful enough for daily use. If portability is key issue here's something simple: Go smaller! Miniature key models still offer all the essential features required but their smaller size makes them ideal travel companions without sacrificing too much functionality.
5. Decoding Product Reviews
Online reviews are an excellent resource when shopping internationally since they offer real-world insights into how well any given product would meet expectations; however remember some reviewers may not share same needs or preferences as yours which could skew perception somewhat so it's critical reading multiple opinions prior finalizing decision about buying particular midi controller keyboard online
6: Assessing Longevity
Investing in any piece of equipment should be considered long-term move because durability matters lot especially when it comes professional music gear like keyboards controllers – high-end models constructed better quality materials will inevitably last longer than cheaper counterparts so don't always opt cheapest option instead consider spending bit more upfront save costs further down line
Lastly stay alert warranty terms conditions offered manufacturer protect investment against unexpected malfunctions defects occurring post-purchase stage
Finding Most Appropriate Price Point/H7
Working within budget doesn't mean compromising quality: There plenty great affordable options available there aim striking balance between price point desired characteristics ensure not sacrificing vital features sake saving pennies also bear mind sometimes worthwhile invest little higher into reliable well-reviewed item enjoying years satisfying productive use rather constantly replacing inadequate gear
About Author
Lyrics
Please save some lyrics first.